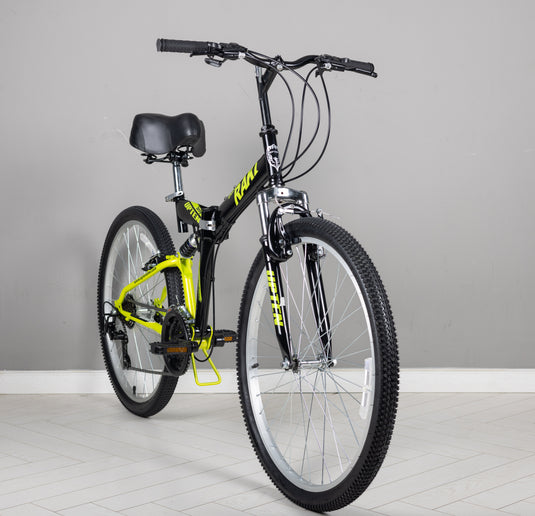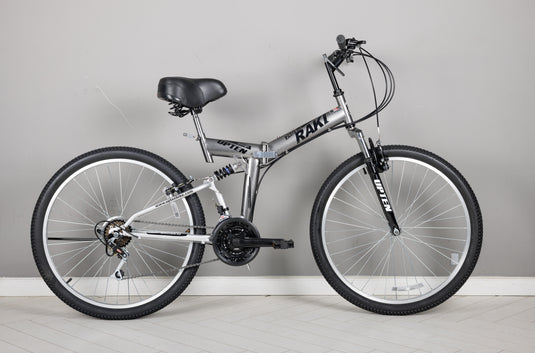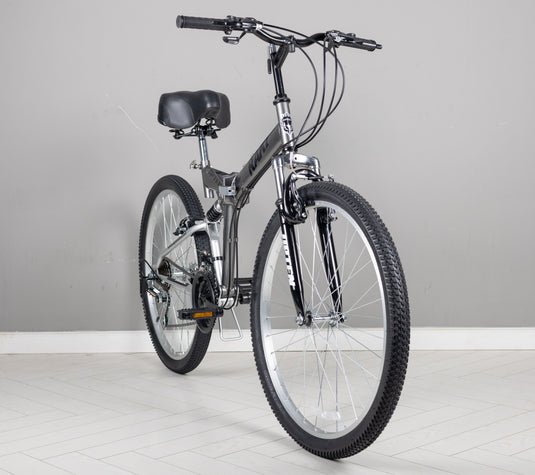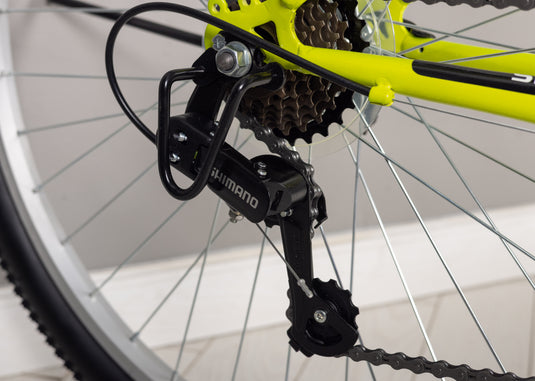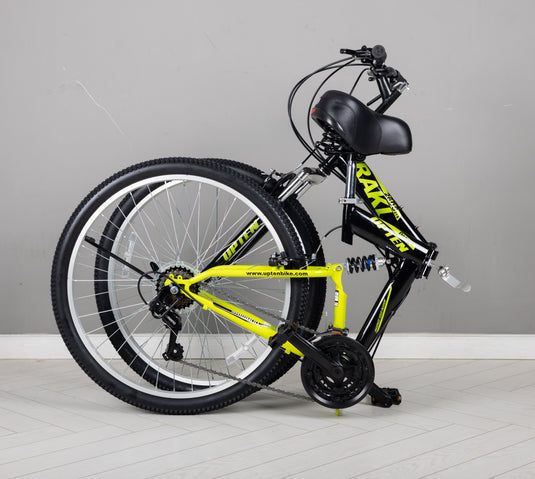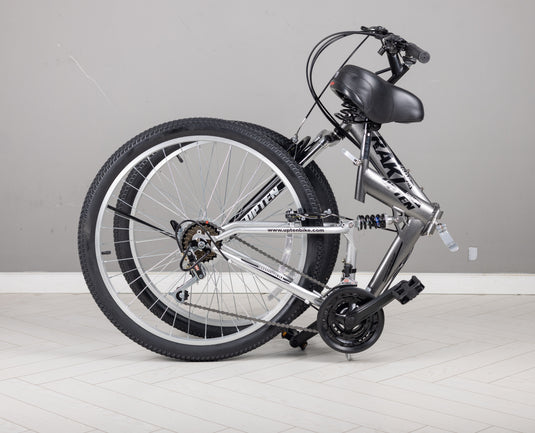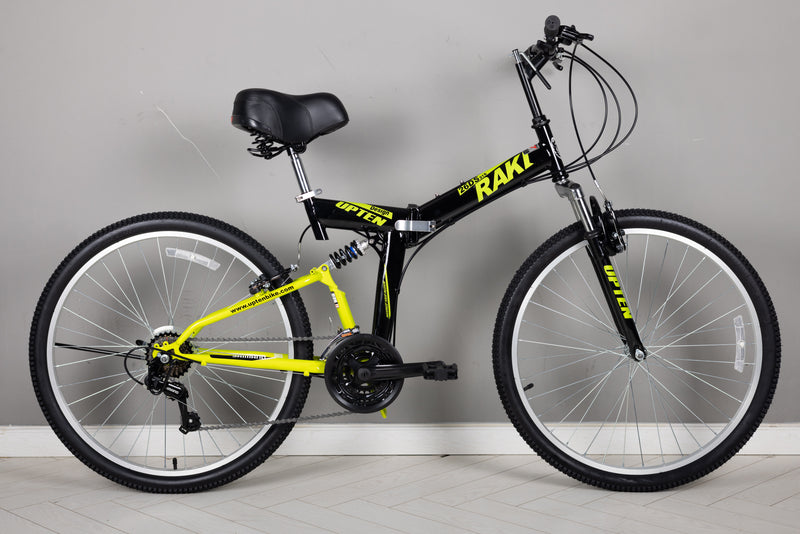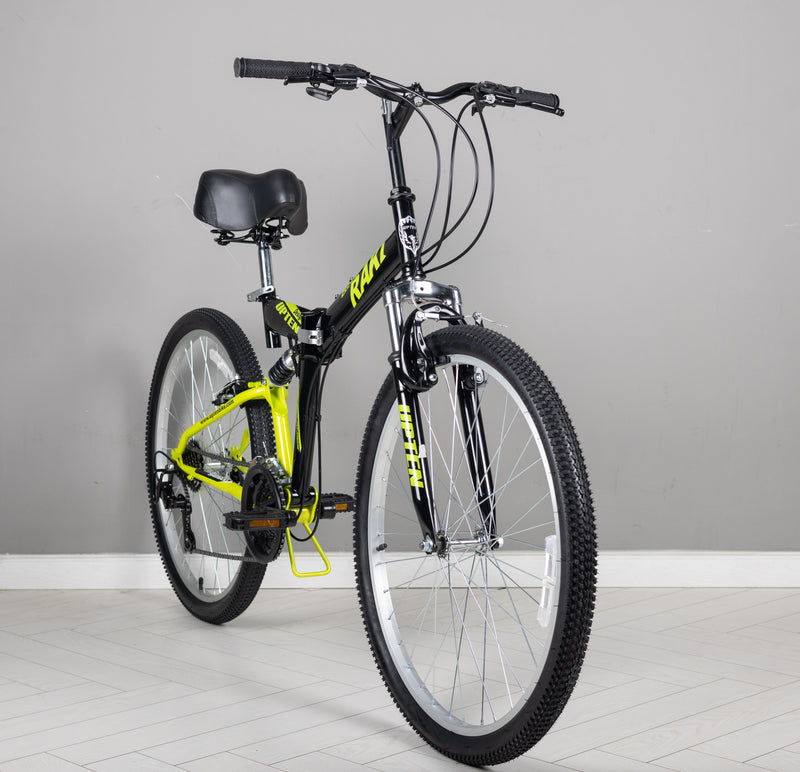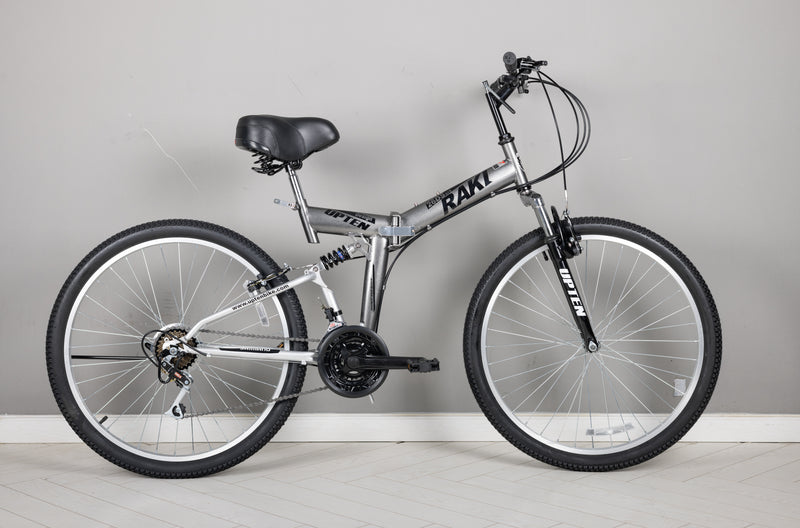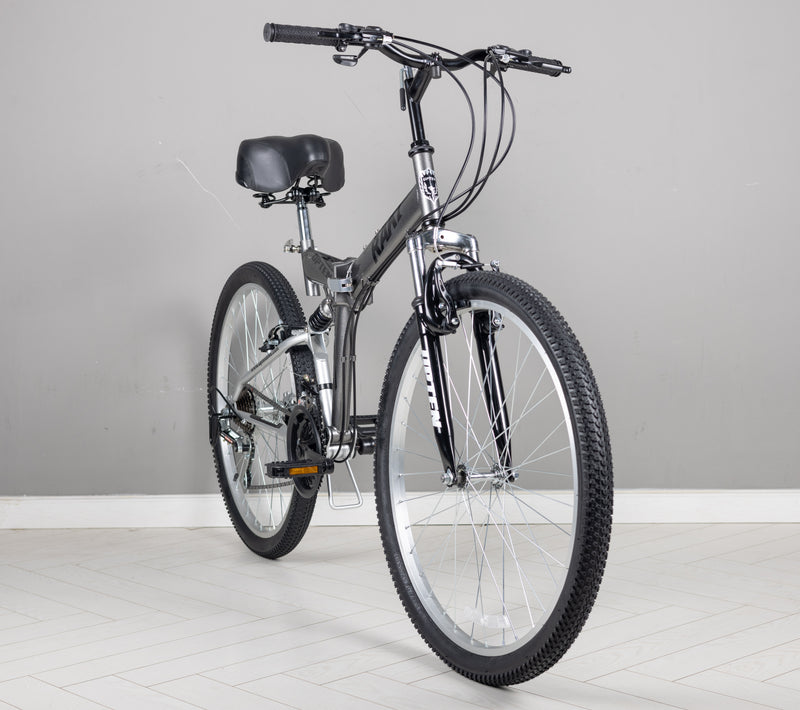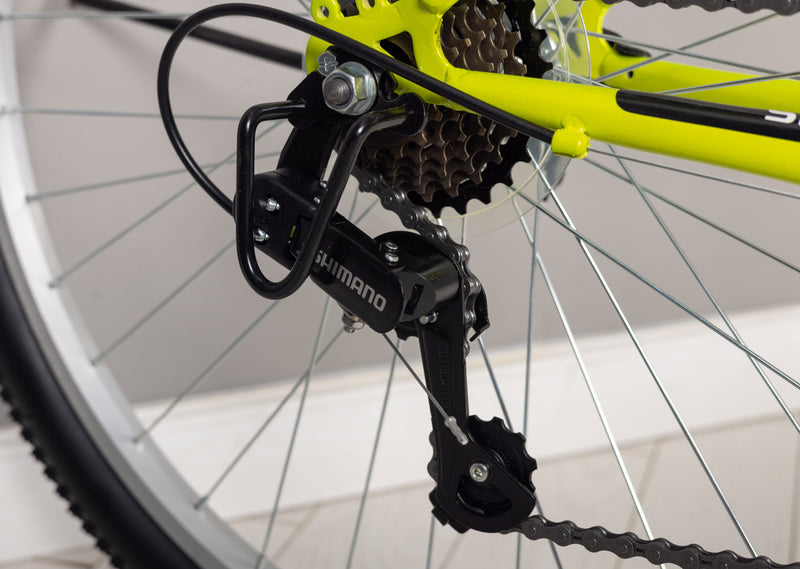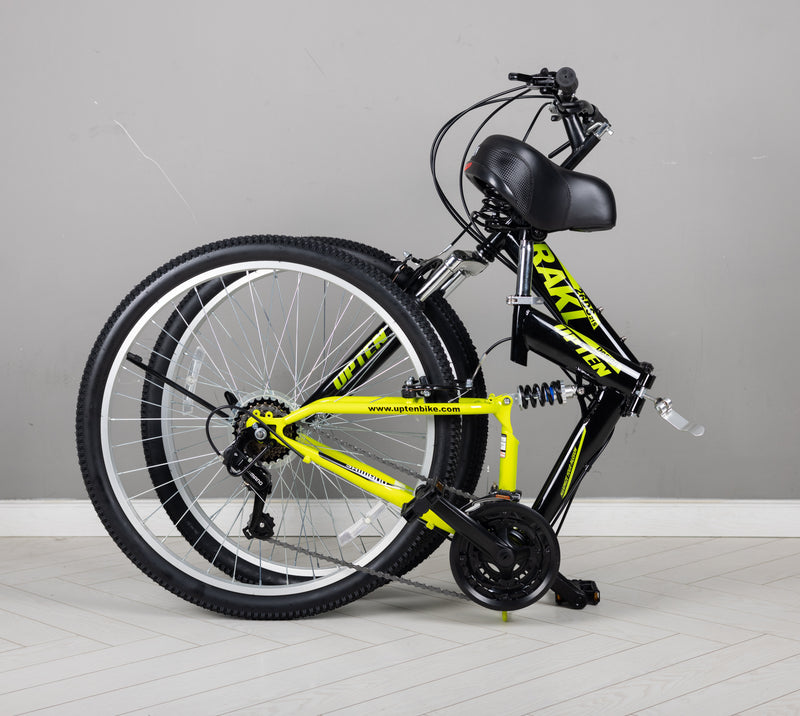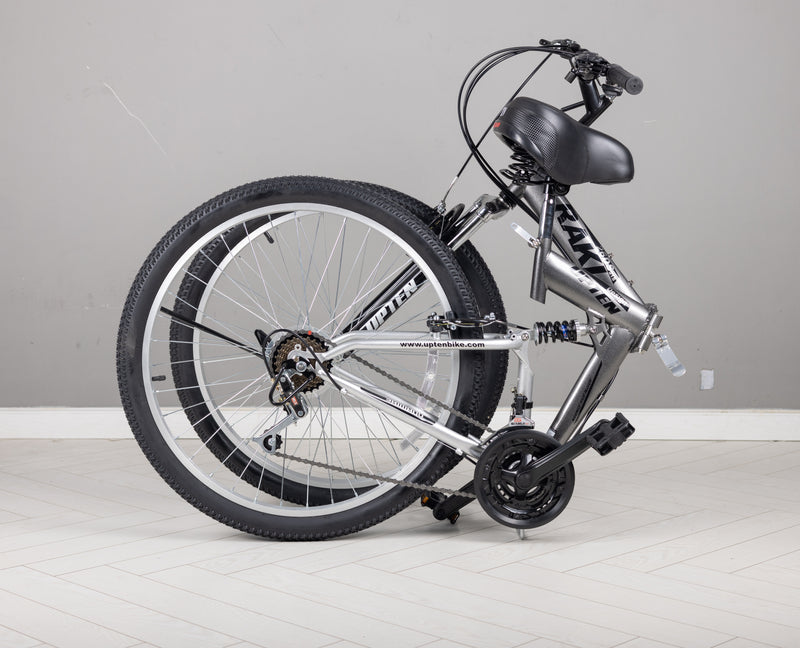 the Upten Raki, a 26-inch wheeled folding bicycle designed for an exceptional riding experience. This steel-framed marvel is packed with impressive features that will surely capture your attention:

Compact Folding Design: The Upten Raki effortlessly folds down, making it convenient for storage and transportation. Whether you're commuting, traveling, or exploring new destinations, this bike easily fits into tight spaces.

Smooth Suspension System: With front and rear suspension, the Upten Raki guarantees a comfortable and smooth ride. It absorbs shocks and bumps, ensuring a stable and enjoyable cycling experience on various terrains.

Shimano 21-Speed Gear System: Equipped with a high-quality Shimano 21-speed gear system, the Upten Raki offers versatility for tackling any incline or speed requirement. Seamlessly shift gears and conquer challenging hills or cruise effortlessly on flat roads.

Wide Cushioned Saddle: The Upten Raki features a generously padded saddle that provides excellent support and comfort during extended rides. Say goodbye to discomfort and hello to enjoyable cycling adventures.

Durable Steel Frame: Crafted with a sturdy steel frame, the Upten Raki is built to withstand the test of time. It offers exceptional durability, ensuring a reliable and long-lasting companion on your cycling journey.

Reliable Braking System: Your safety is our priority, which is why the Upten Raki is equipped with a reliable braking system. With responsive brakes, you can confidently navigate through traffic or swiftly come to a halt when needed.

Versatile Wheel Size: The 26-inch wheel diameter strikes a perfect balance between stability and agility. It allows for efficient acceleration while maintaining a steady ride, making it suitable for both urban and off-road cycling adventures.

Stylish and Sleek Design: The Upten Raki boasts a contemporary and sleek design that turns heads wherever you go. Ride in style and make a statement with this eye-catching folding bicycle.

Experience the joy of cycling with the Upten Raki, the perfect blend of comfort, performance, and convenience. Get ready to embark on exciting adventures and make every ride memorable.
Frame: Upten RAKI 26-inch steel dual suspension folding frame
Front Derailleur: Sunrun *3
Rear Derailleur:Shimano TZ31 *7
Shifter: Shimano EF51 21S
Saddle: Upten big urban comfortable seat
Weight:17kg
Size suitbale:160-180cm