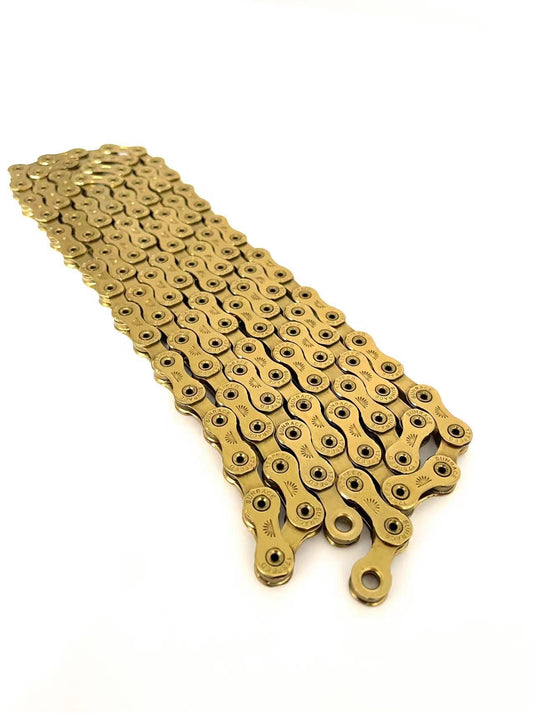 This SUNRACE 12-speed chain product by YBN.
YBN leading 12 Speed Chain has a unique thinner design with bevel chamfering on edges of chain plates, more fluidly and less hesitation to move over the cogs, smoother and quieter to use as high shift accuracy.
Features
SLA - Superior Lubricating Aid series

.Longer lifespan

Teflon coating acts as an extra layer of protection

when the chain is shifted or turned during riding.

It also benefits chain shifting/sliding gently and easily.


.Non-stick

Teflon coating applied to the chain will give excellent non-stick/waterproof

properties and is very easy to clean.


.Low friction and abrasion resistance

Teflon-coated surfaces reduce friction and prevent galling.

Teflon layer added abrasion resistance and increased wear life.
Perfectly compatible with the world's leading bicycle drivetrain and derailleur systems. Shimano, SRAM, and Campagnolo drivetrains.