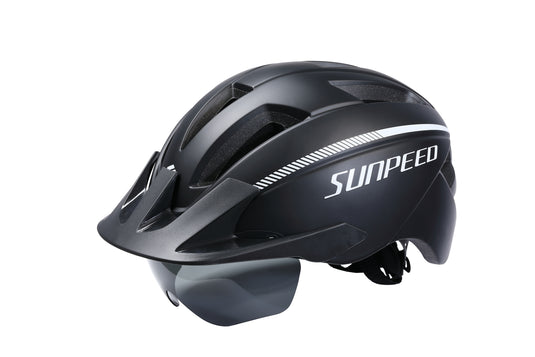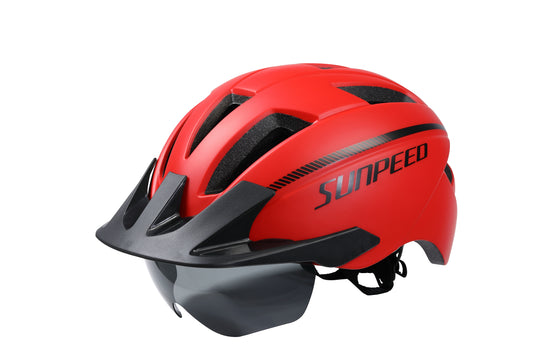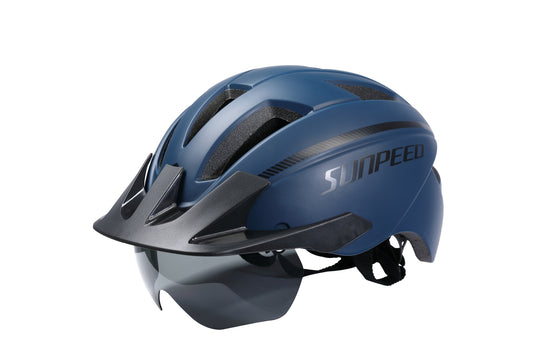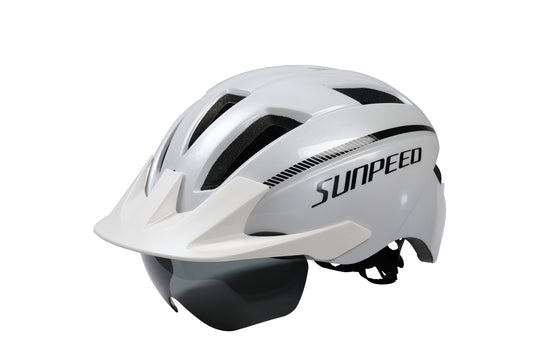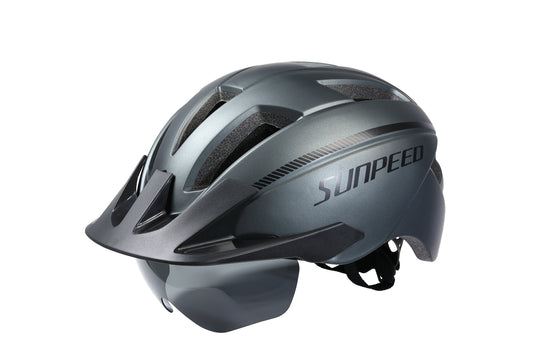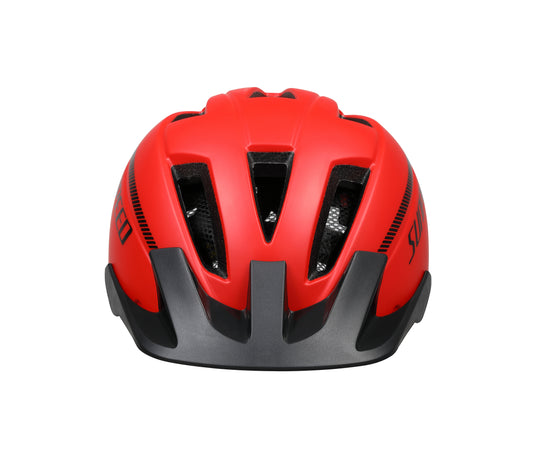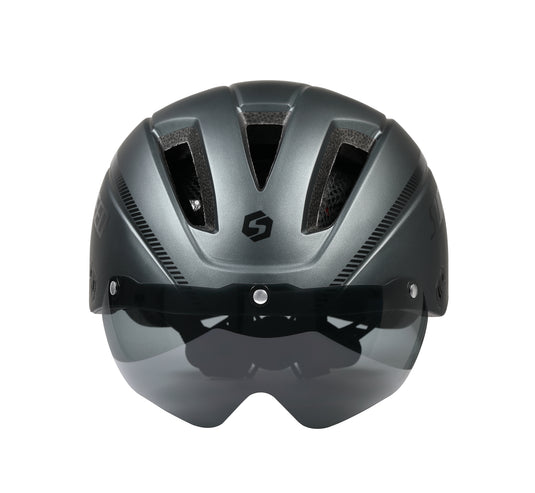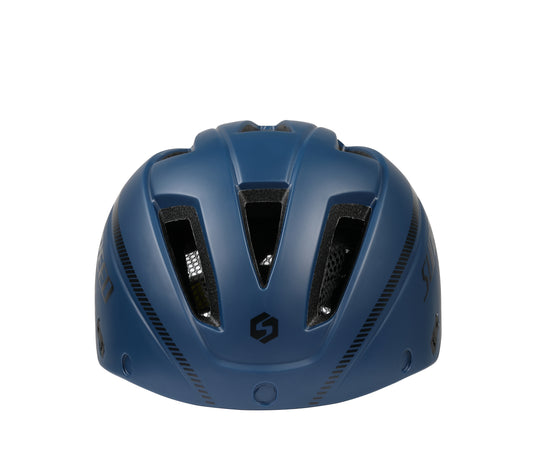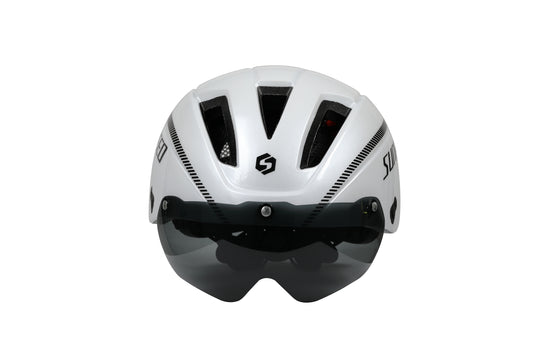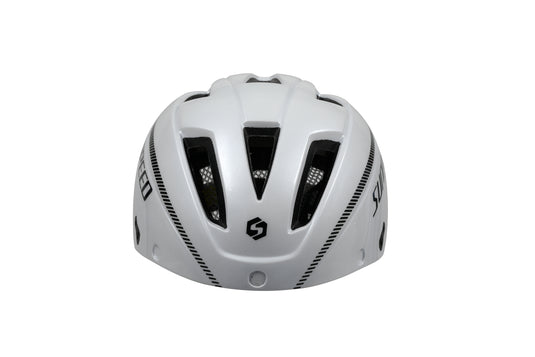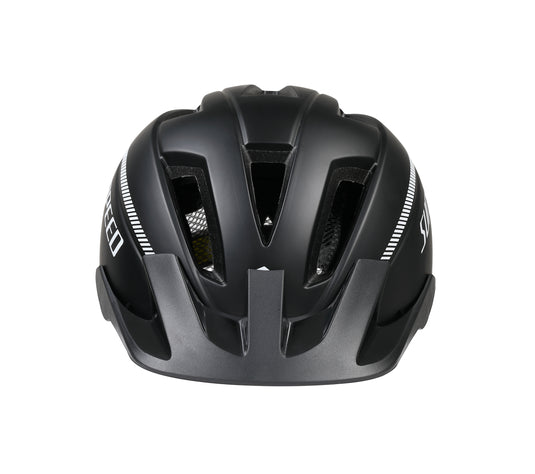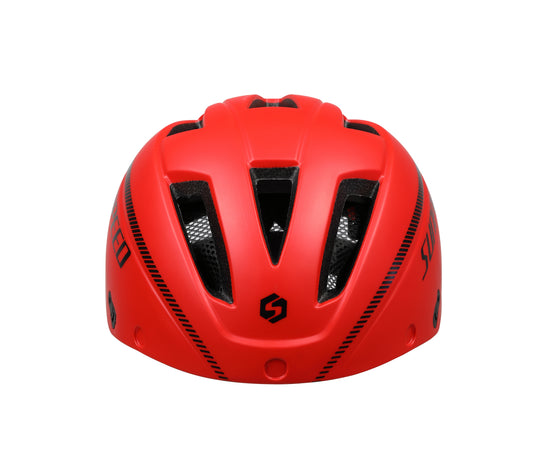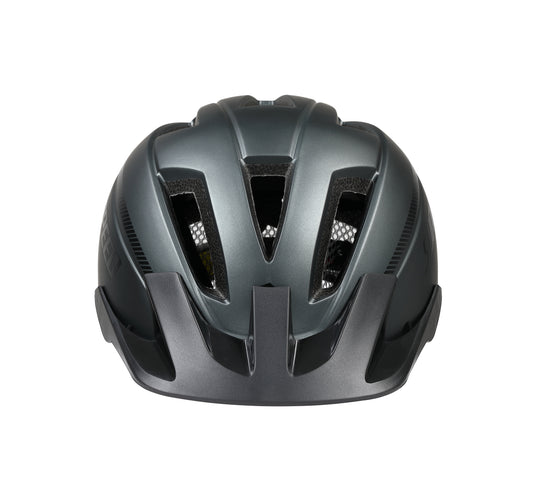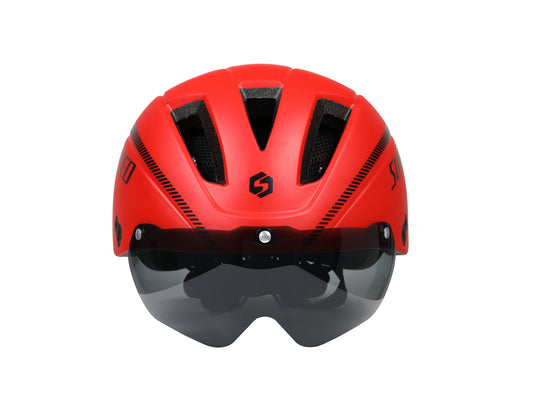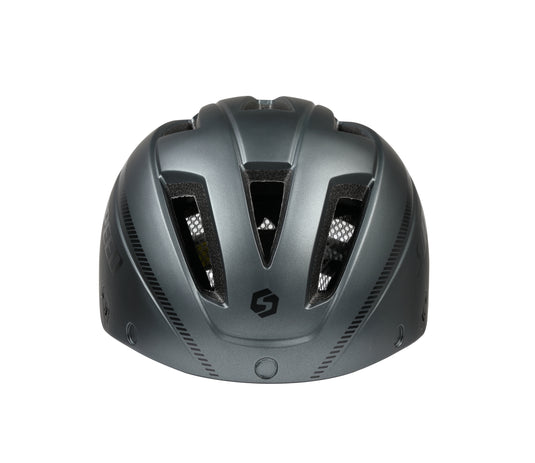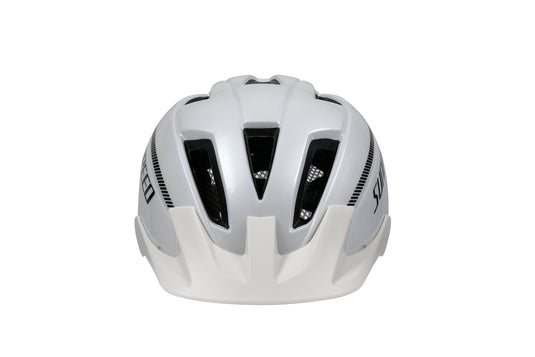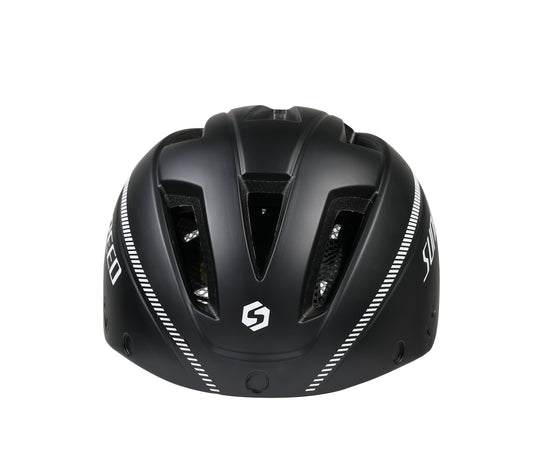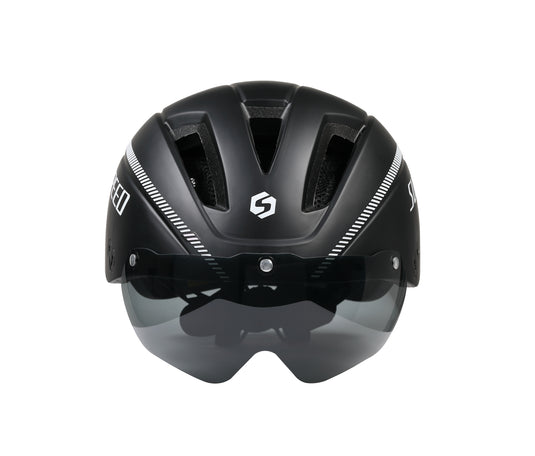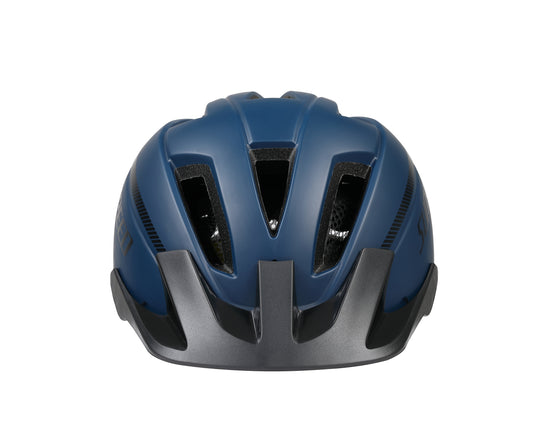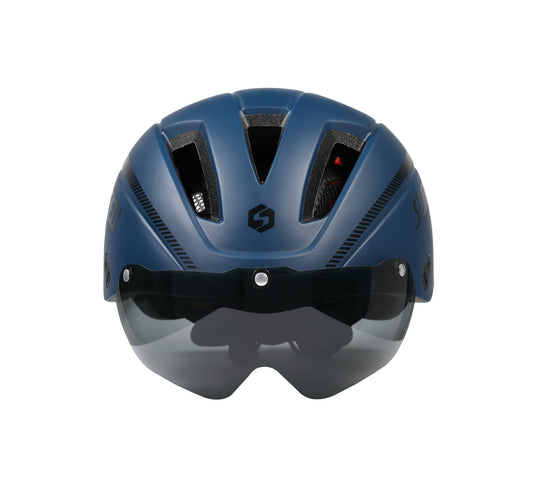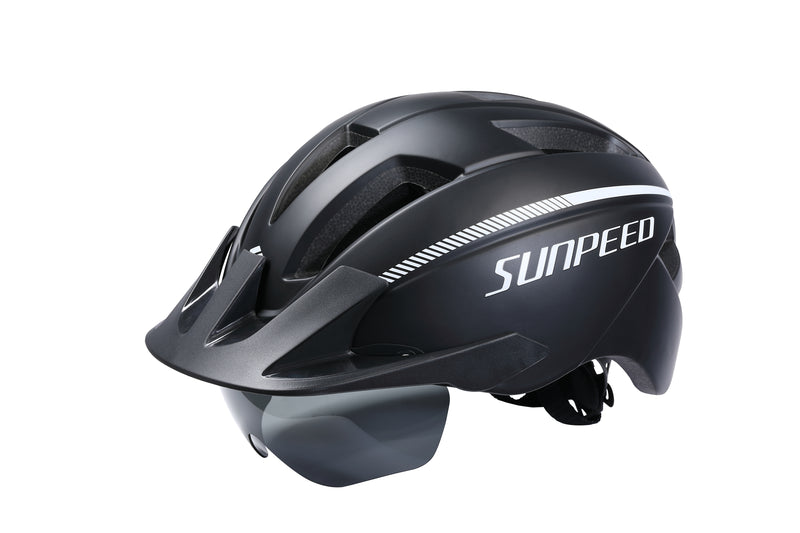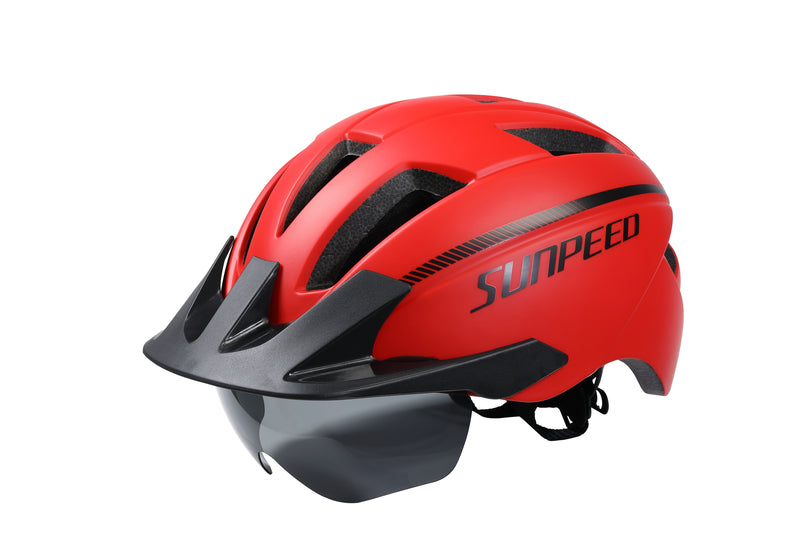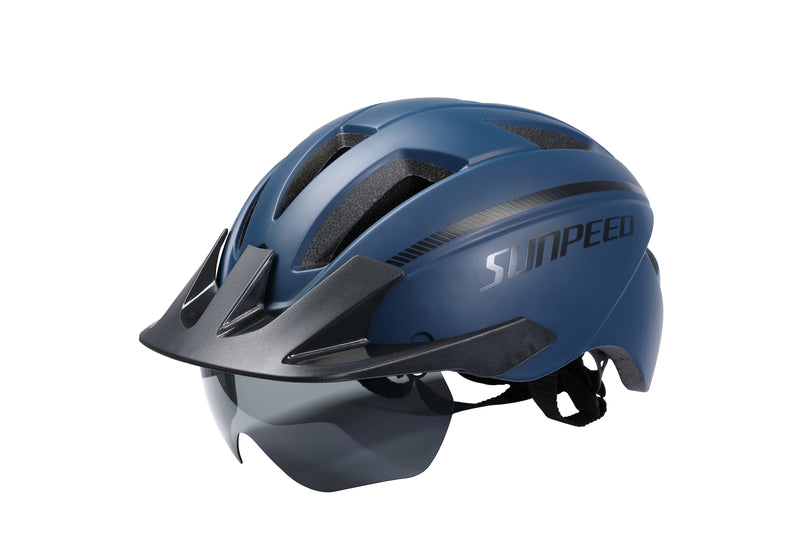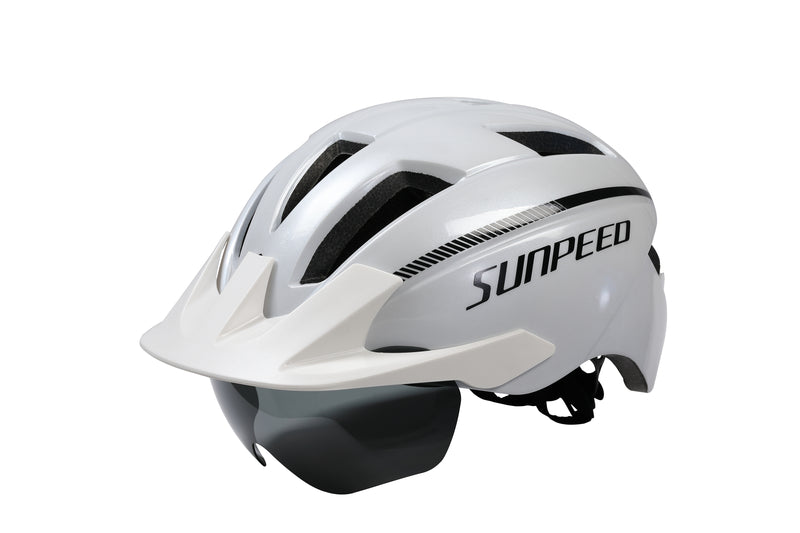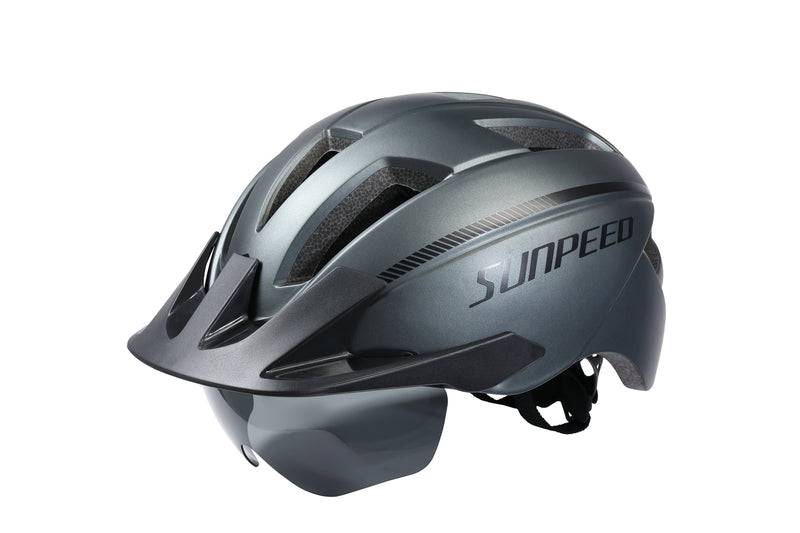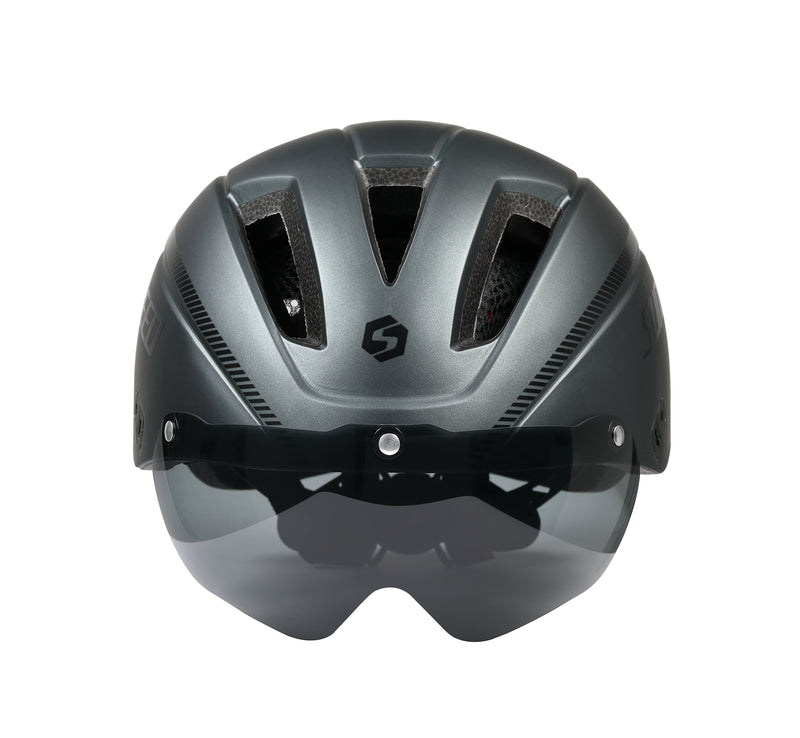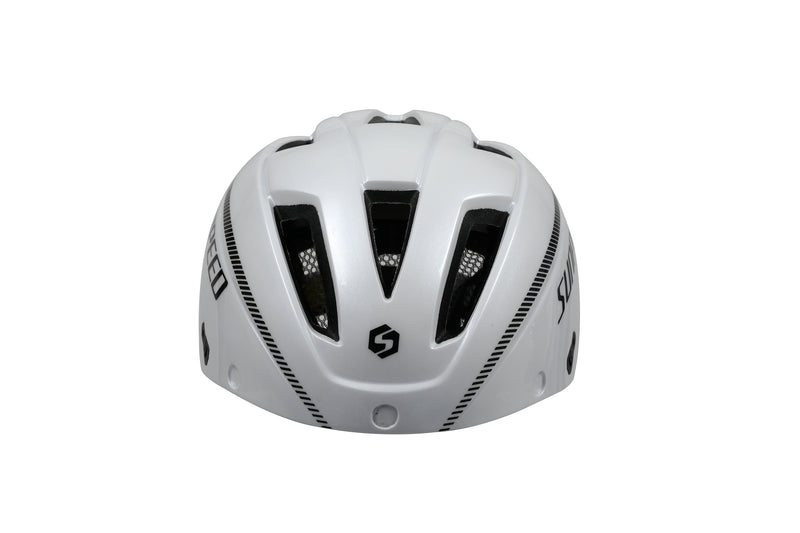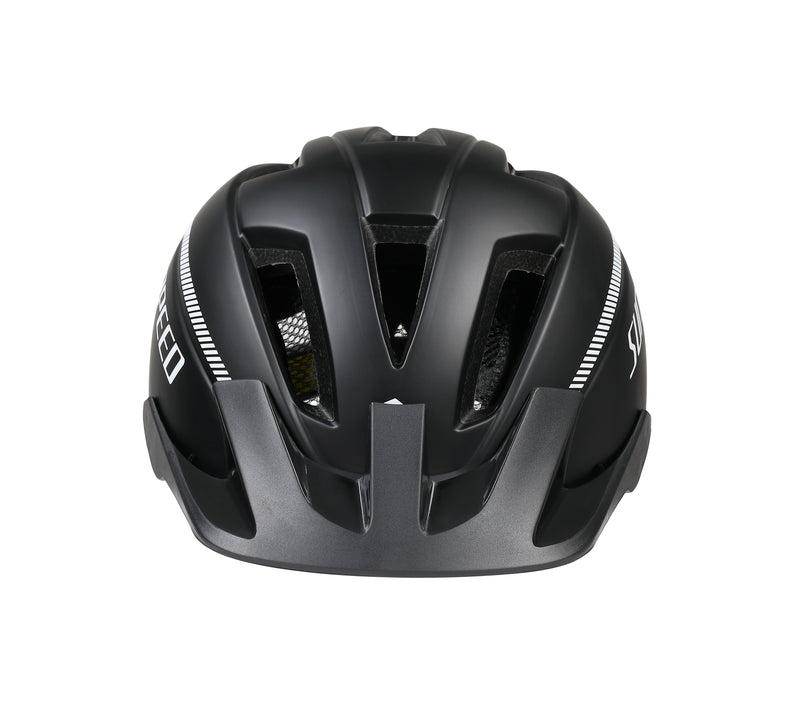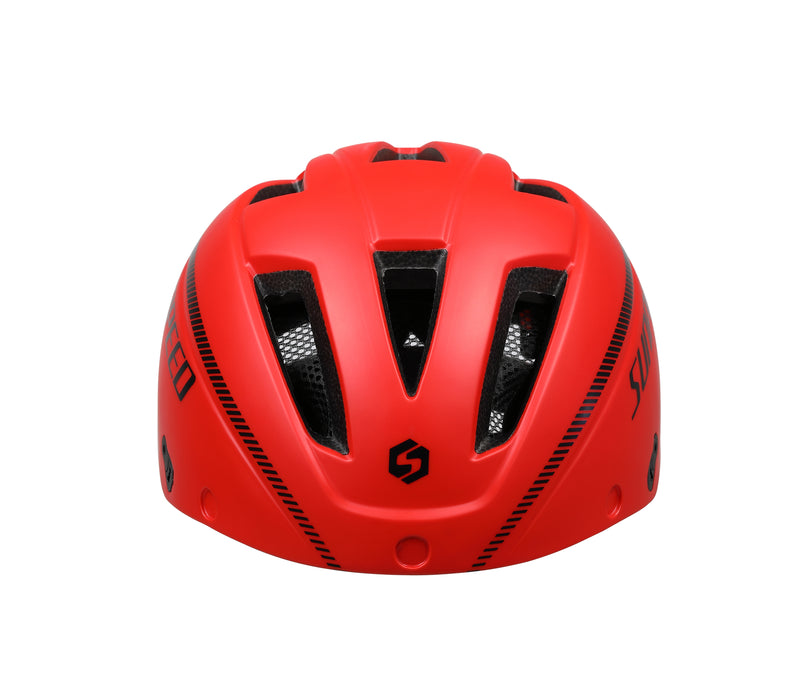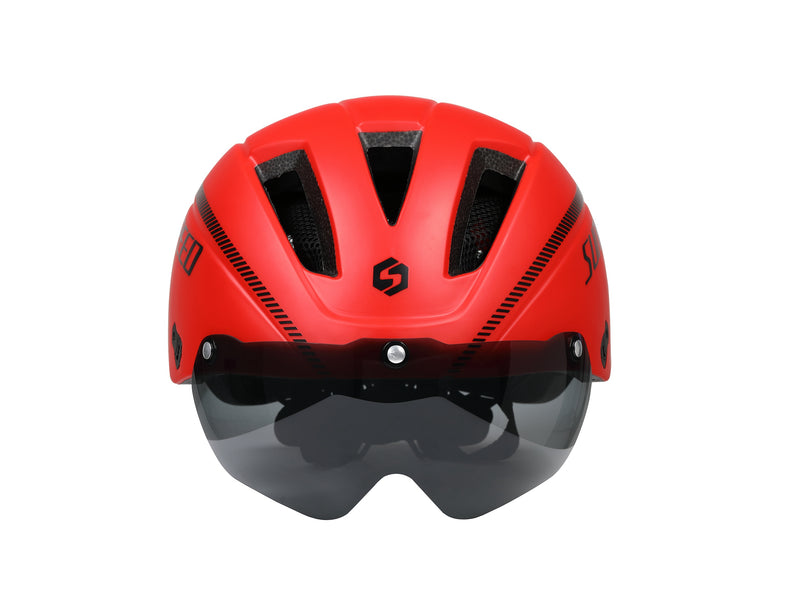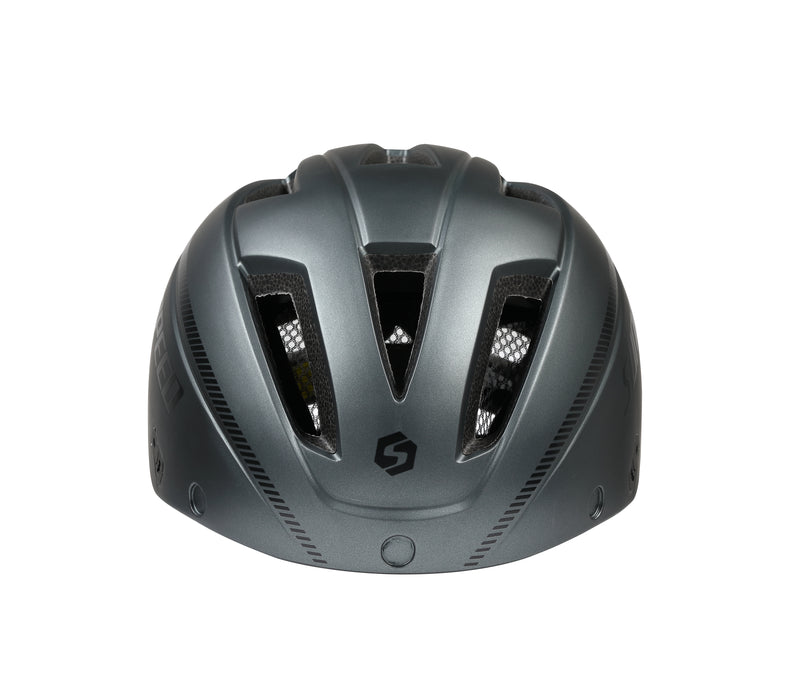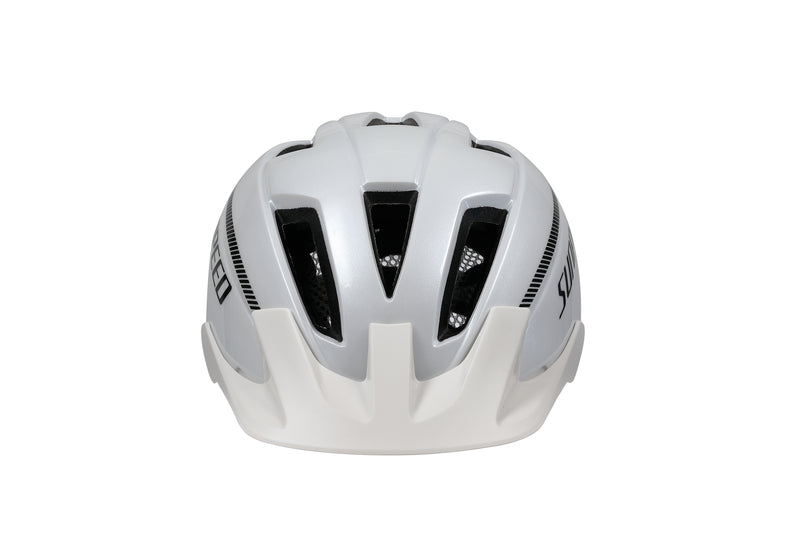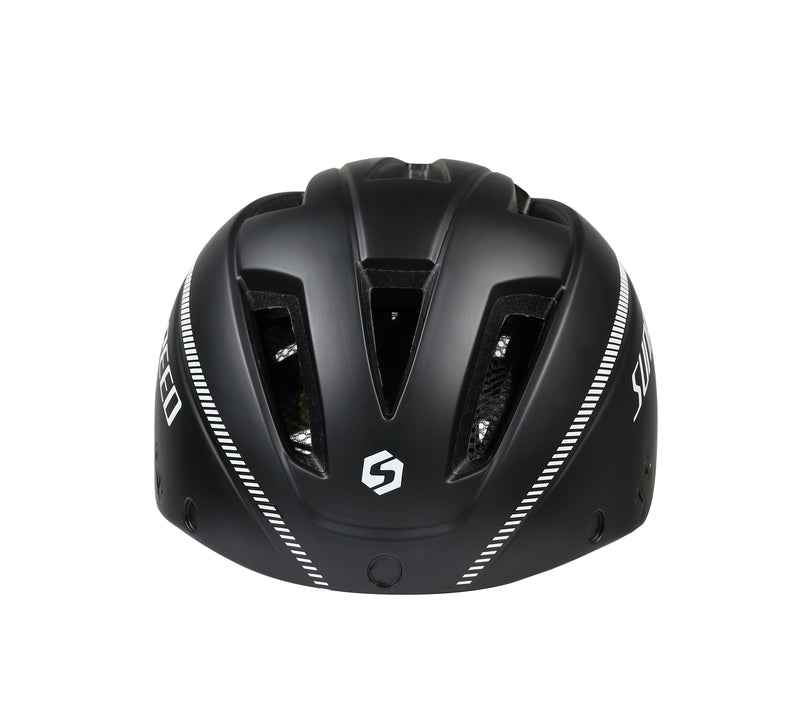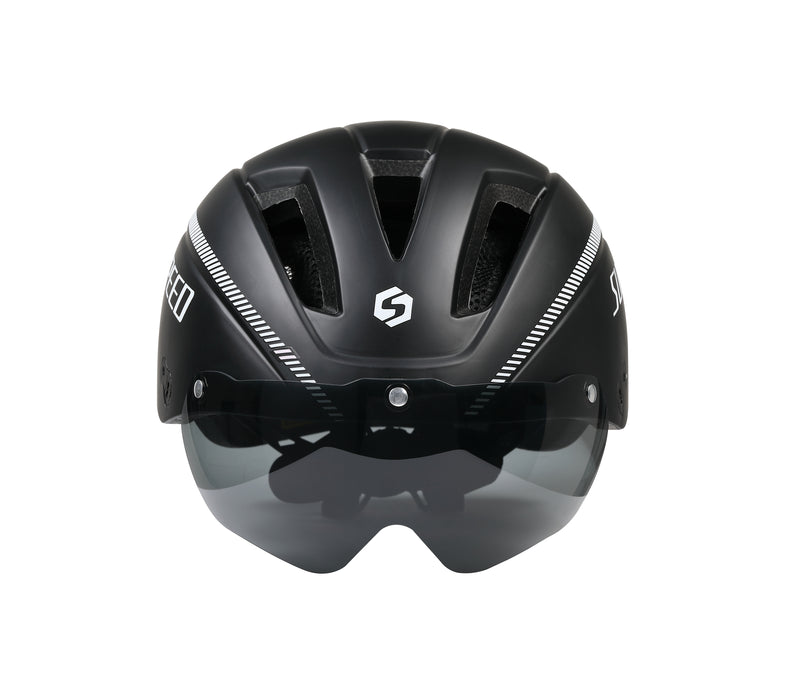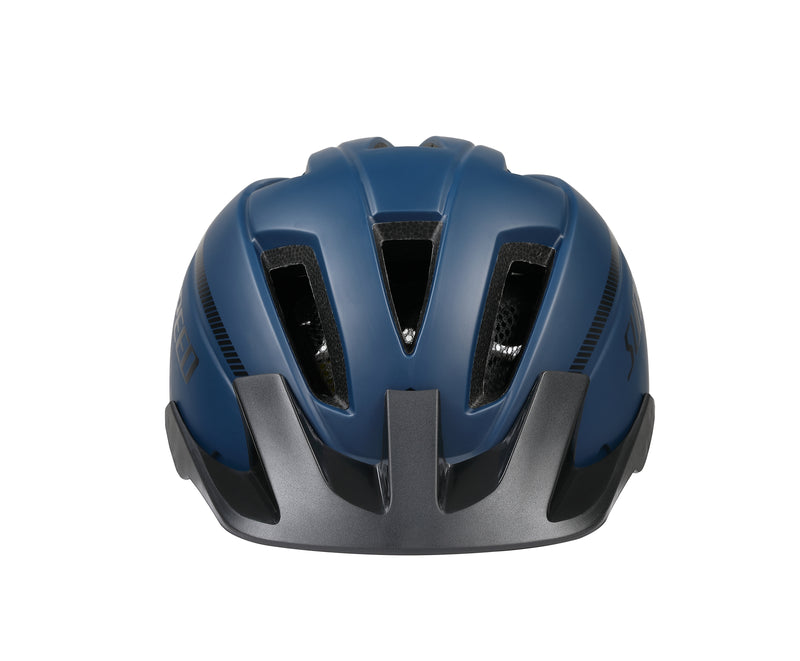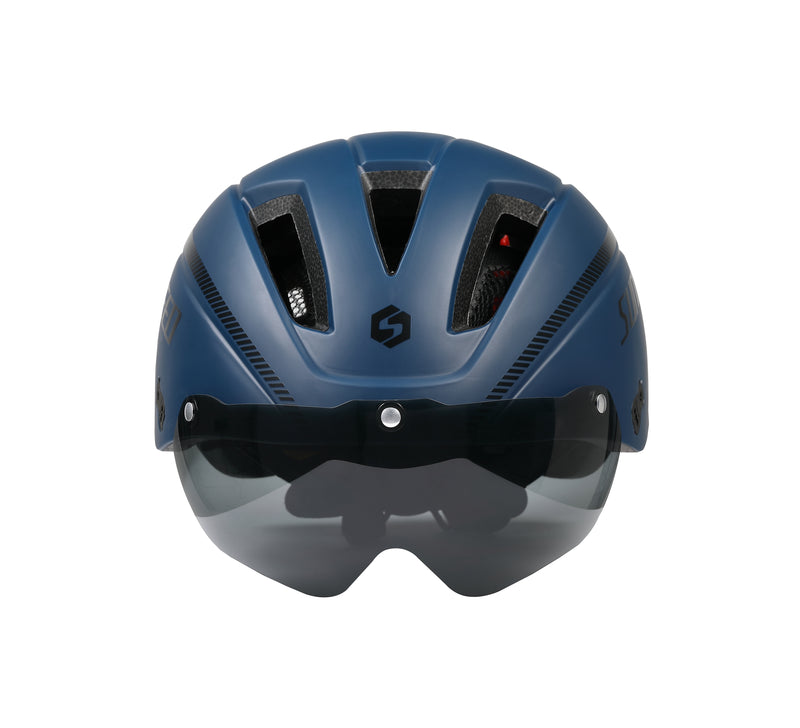 One size: Fits head circumference from 57-62 cm) Please measure your head for a perfect fit. This universal helmet fits most adult head.

Visor: The magnetically fastened shield provides wraparound eye (UV) protection and it's easy to flip up or remove with one hand when appropriate. (Please note: The visor can only be attached while wearing the helmet and can only be detached while you are wearing the helmet, you can not take the helmet off with the visor attached to it). Wearing the helmet with a visor will be a tight fit and this setup may not fit a larger size head or facial features.

FEATHERWEIGHT: With a helmet weight of 315 gms (with shield) you'll soon forget that you've even got a helmet on your head- until you need it! This helmet is about 20% lighter than other aero helmets

HARDSHELL: Tough on the outside, soft on the inside, just like nature intended. Our low friction, abrasion-resistant PET outer shell is designed to slip and slide in the event of a crash; helping to minimize the risk of torsion injuries. This helmet is CSPC certified.

Keeping your cool: Your aero cycling helmet is equipped with a total of 12 vents, offering optimal airflow and minimal wind resistance to keep you cool during a race and stay more comfortable without sweat all over the head.
Save Every Watt
Not everyone wants or can afford the expense of multiple bike helmets for different riding disciplines. If you want one road cycling helmet that's perfect for swapping between road racing and Mountain bike then the new Sunpeed universal helmet is for you.
Large front-facing, computer models air-vents are designed to work in harmony with the removable anti-bacterial comfort fit pads, ensuring maximum cooling airflow and minimum drag at all times. A visor with UV protection provides excellent visibility. A three-point magnetic fixing system allows for easy and quick lens removal when you want to swap.
Designed with aero performance and minimum weight in mind.
Weighing only 315g (with visor), you'll hardly know it's there.

Ride the new Sunpeed universal helmet if you want a watt saving aero road helmet that does double duty as a mountain helmet with all the benefits of an easy to remove visor system.
What designers have learned in the last few years is that in order to reduce drag on the backside of a helmet, you must change the shape of its front end. So these "New Kind of Helmets" helmets avoid drag-inducing vortices by tailoring the airflow over them, creating the same aerodynamic benefits with a different approach.