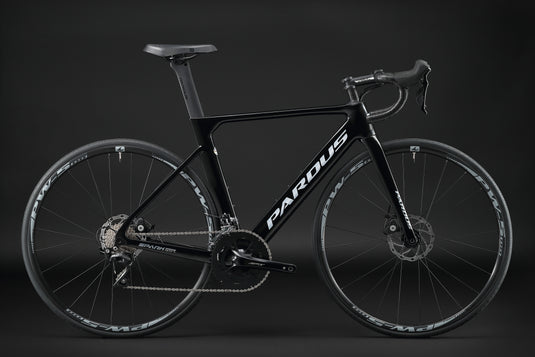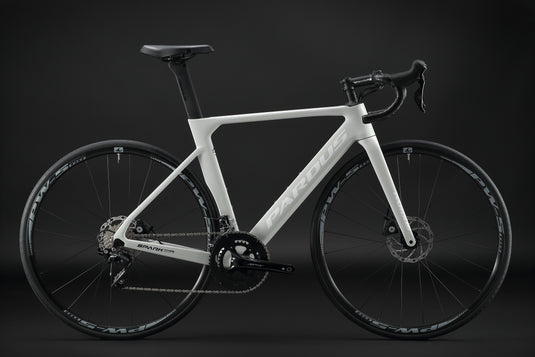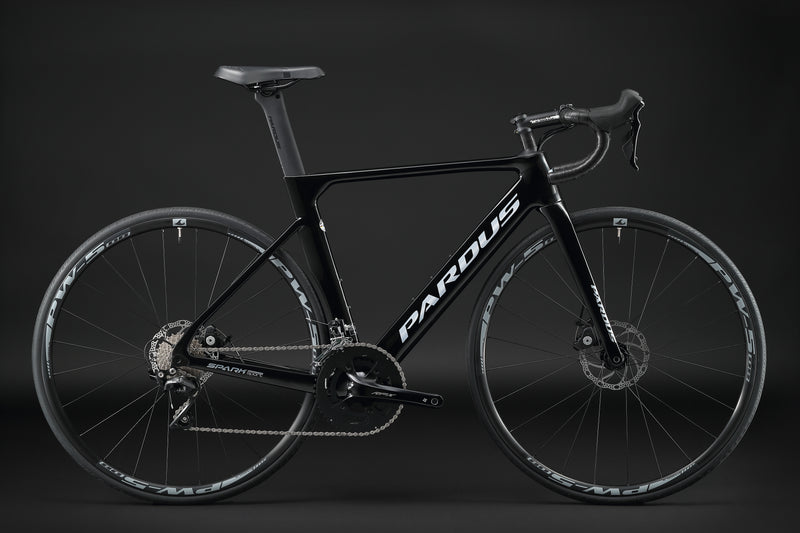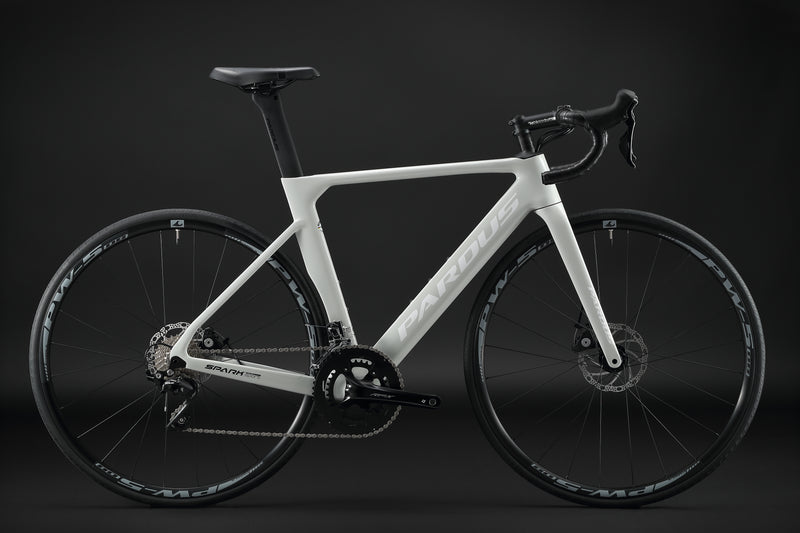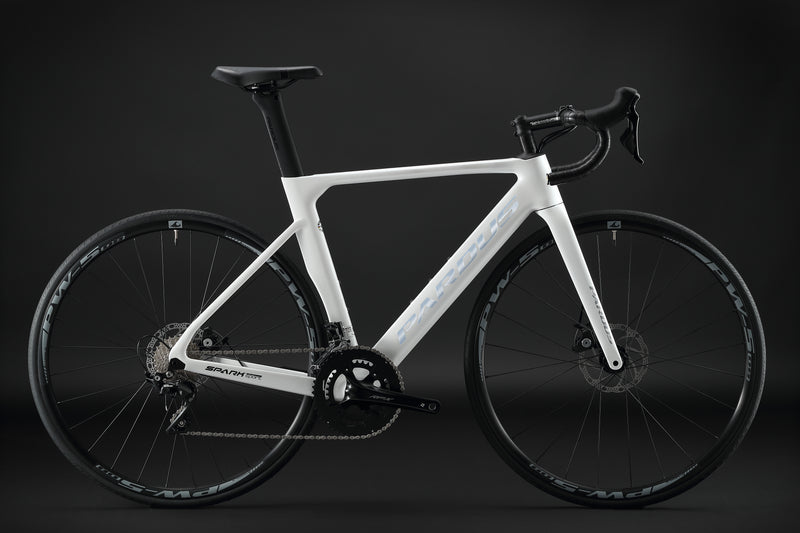 Pardus Spark RS(Racing Sport) is a lower-level option of Spark EVO, The carbon fiber is a little heavier than Spark EVO. But same geometry as EVO.
Spark is an aerodynamics series road bike, it has a small stack that could move the upper body's center of gravity forward and get better control. S and XS sizes have a smaller headtube angle and bigger fork offset which will bring a better trail. The BB drop of Spark is 68mm which brings good cornering stability The geometry design of Spark makes sure the big size and small size all have cornering stability flexibility。
After a long period of continuous research and development, PARDUS expressed its understanding of the aerodynamic models through the latest generation SPARK RS. The brand new aerodynamics model same as Spark EVO.
Spark RS uses an aero tube design and inner cable routing design, the integrated bar-stem and asymmetric design chain stay increase the aerodynamic performance and pedal stiffness.
Be Note: This is the bike frameset only. And the frameset is the whole bike our warehouse removed the groupset.
Package includes: Pardus Spark RS Sport frame+ carbon seatpost+Carbon fork +thru-axle+headset(handlebar and BB not includ)
Specification 
Frame: SPARK HS-EPS Carbon,

12×142mm

Fork: SPARK, HS-HPT Carbon, 

12×100mm thru-axle, Flat Mount Disc

Bottom Bracket: Shimano SM-BB71-41B, Press Fit Type

Handlebars: PARDUS SPARK RS Aerodynamic, HS-HPT Carbon, Integrated Handlebar,58mm reach,129mm drop


Seat Post: PARDUS SPARK RS, HS-HPT Carbon,-20mm offset,350mm, Di2-compatible

 
Size Chart:
SPARK EVO -Geometry
SIZE
XS
S
M
L
XL
Suggest Height(cm)
150-160
158-168
165-175
173-183
180-190
Reach
363mm
377mm
390mm
400mm
403mm
Stack
482mm
501mm
522mm
538mm
562mm
STR
1.33
1.33
1.34
1.35
1.39
Bike standover height
726mm
748mm
772mm
761mm
816mm
Top tube length(Horizontal)
510mm
530mm
550mm
565mm
575mm
Head tube angle
70.0°
71.2°
72.8°
73.3°
73.3°
Seat tube angle
73°
73°
73°
73°
73°
Wheelbass
971mm
981mm
980mm
991mm
1000mm
Chainstay length
410mm
410mm
410mm
410mm
410mm
Front center
571mm
581mm
580mm
590mm
600mm
BB drop
68mm
68mm
68mm
68mm
68mm
Seat tube length
450mm
475mm
500mm
525mm
550mm
Head tube length
85mm
100mm
115mm
130mm
155mm
Fork offset
50mm
50mm
43mm
43mm
43mm
Fork length
374mm
374mm
374mm
374mm
374mm
Trail
71mm
63mm
60mm
57mm
57mm
Stem length
80mm
90mm
100mm
110mm
120mm
Handlebar width
380mm
380mm
400mm
420mm
420mm
Crank length
170mm
170mm
170mm
172.5mm
172.5mm
Seat tube offset
-20mm
-20mm
-20mm
-20mm
-20mm