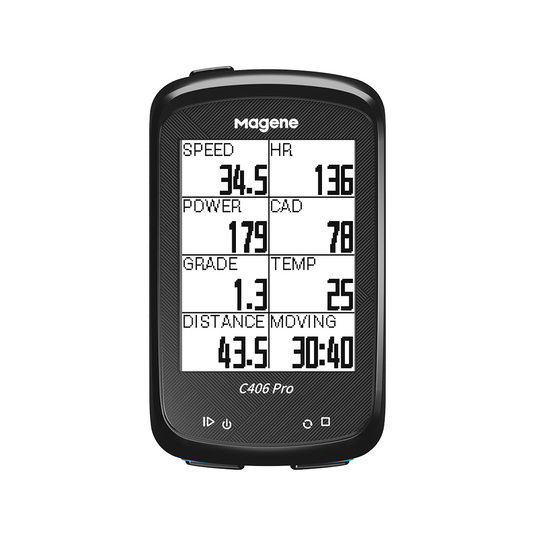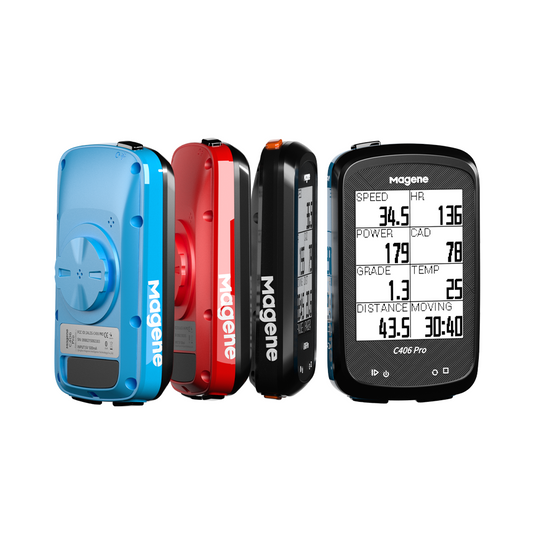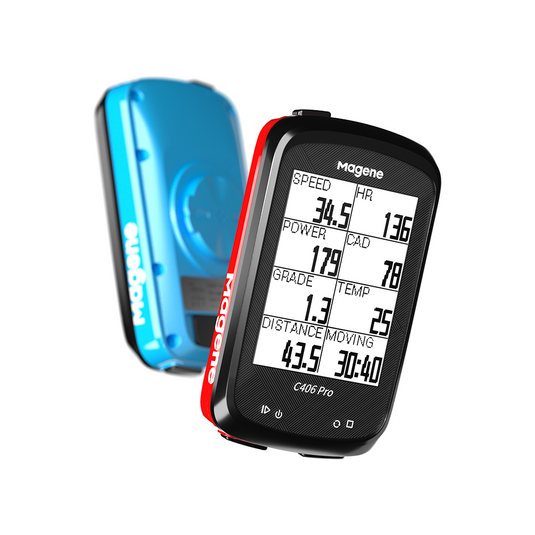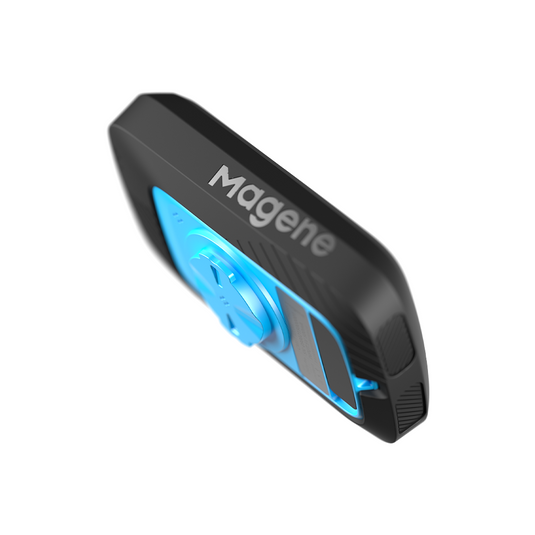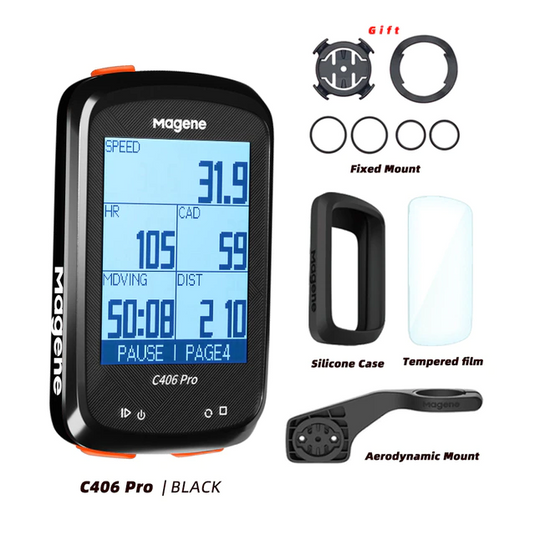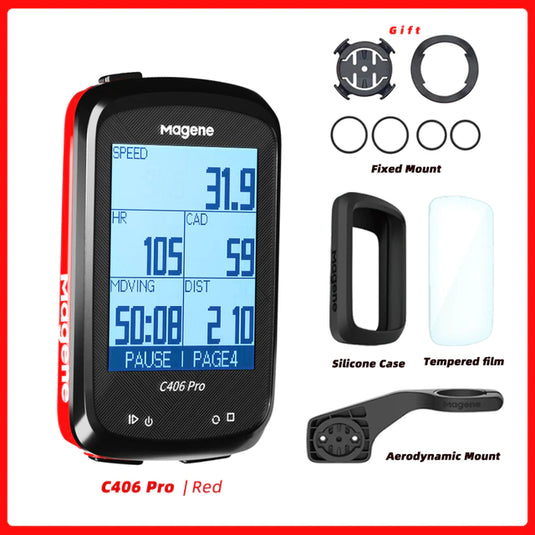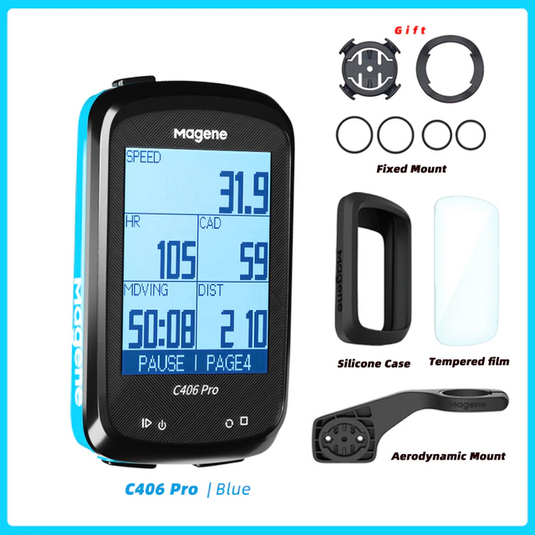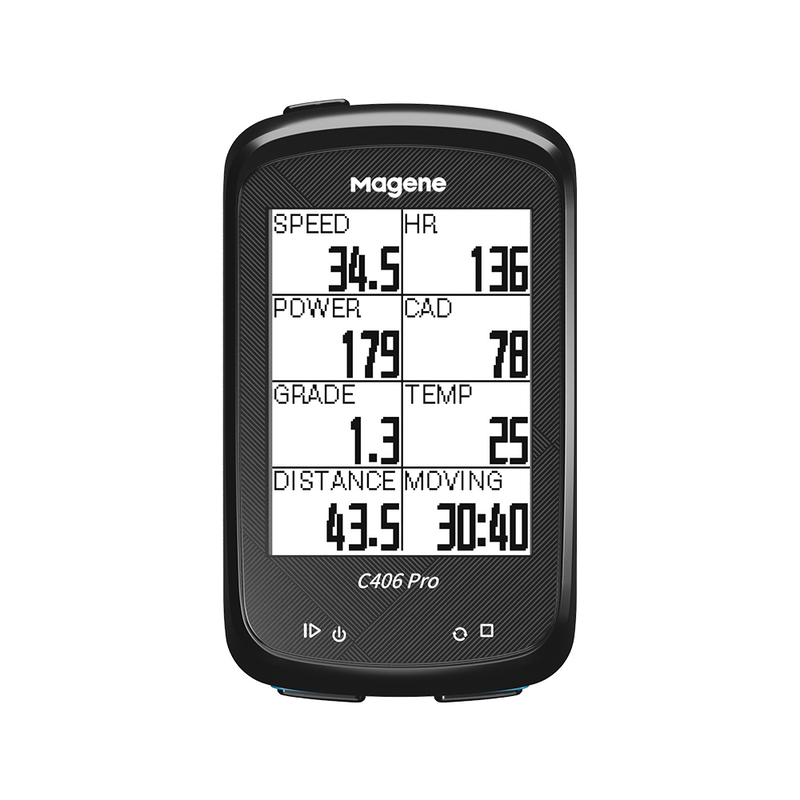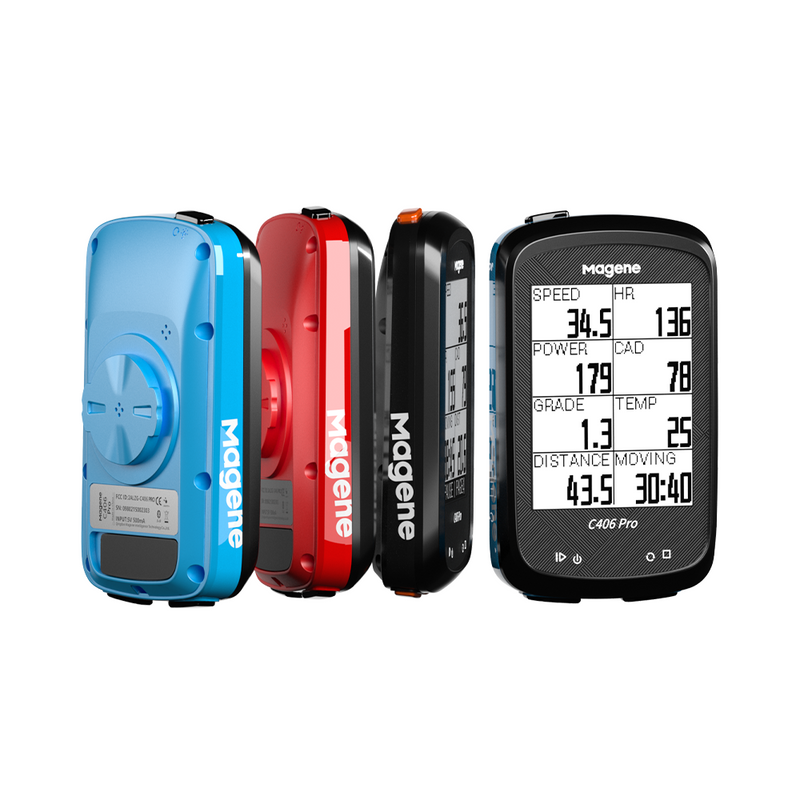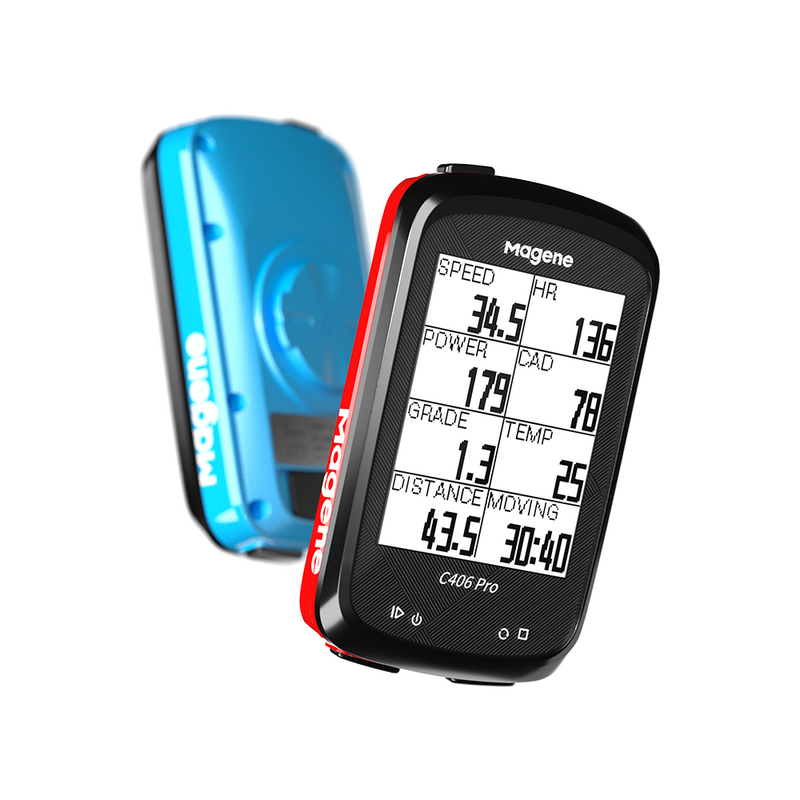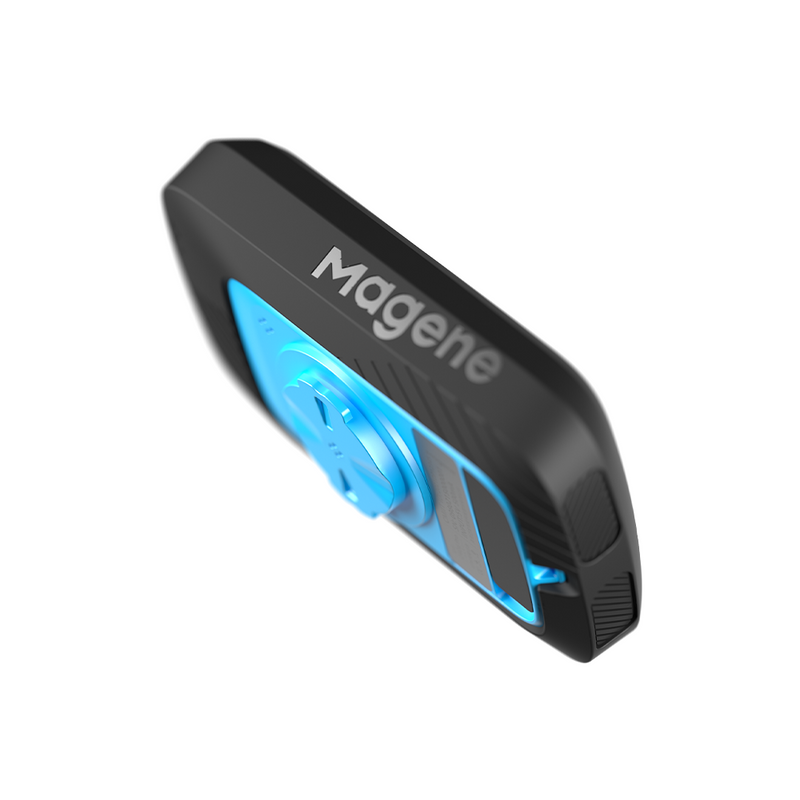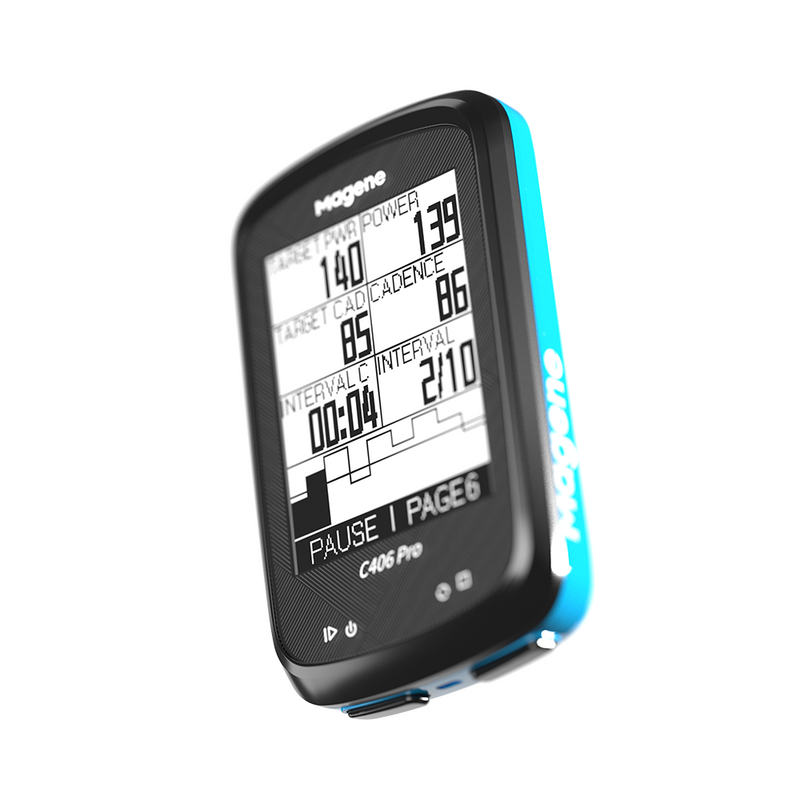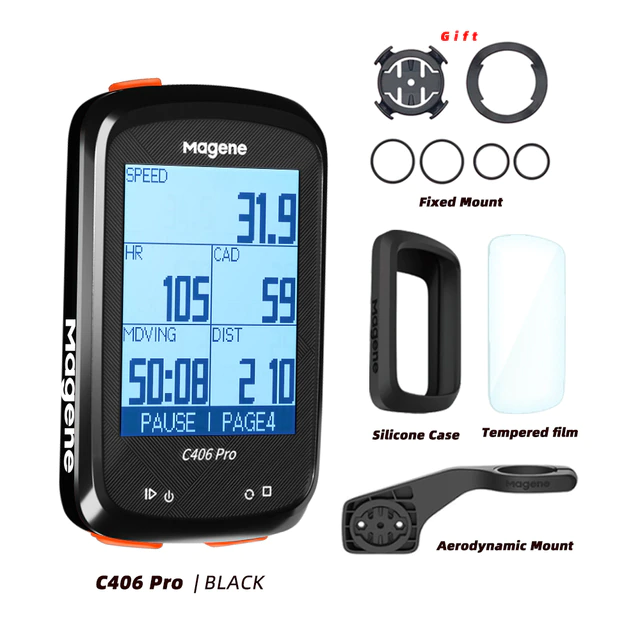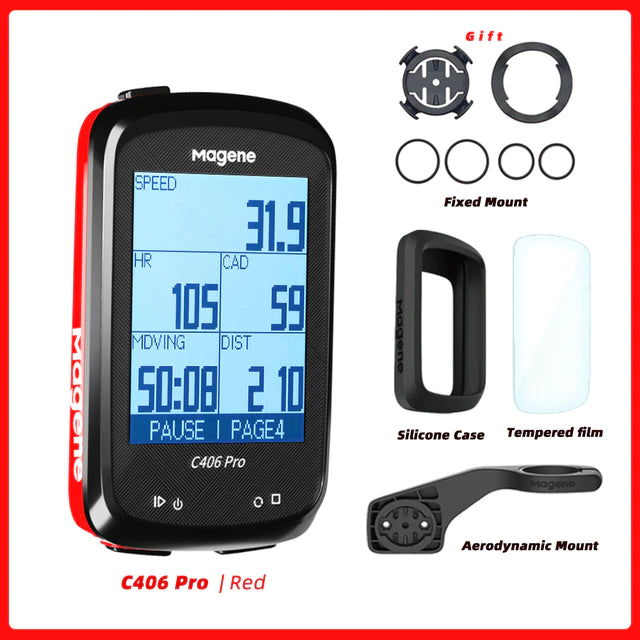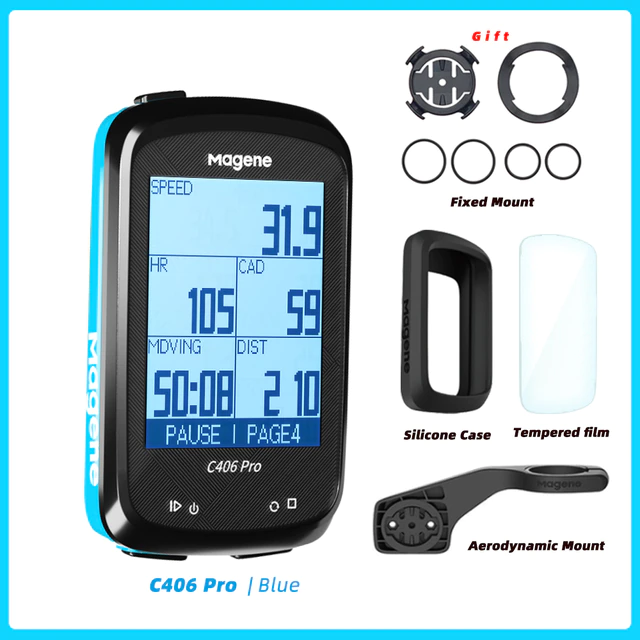 Magene C406 PRO GPS bike computer offers the best performance with improved smart technology. It features a 2.4-inch HD screen and you will know the necessary data at a glance. It even supports 8 sensor connections and 10 languages, allowing you to ride more smartly.


C406 Pro can set 2-8 grids on a single page
97 items of data and lap counting function, the strongest in the same price range
Support ten languages: EN, KR, ES, DE, IT, FR, PT, NL, PO
Support peripherals: heart rate, speed, cadence, power, electrical change, message notification, intelligent radar tail light, indoor training
The stopwatch comes with the original protective case, Safety Lanyard and stopwatch extension bracket.
DOWNLOAD THE APP: OnelapFit to custom your computer
2.4-Inch HD LCD SCREEN & HIGHLY FREE DATA SETTINGS
2.4 inch HD screen with a super-wide 140° viewing angle
Anti-dazzling and clear cycling data display
30 pages can be customized
2-8 data items can be set on each page
Up to 97 data options for each item
Convenient data settings
SUPPORT 8 SENSORS CONNECTION
Up to now, it has been the bike computers that can bind the most types of sensors in the same price range, including cadence, speed, speed and cadence combined, heart rate, power meter, smart bike trainer, and electronic shifting system and radar tail light.
HAVE THE TRAINING FUNCTION SELECT YOUR FAVORITE TRAINING MODES
Free training on bike trainer
You can set the target power, resistance level, and gradient level upon your needs without any environmental interference.
Course training
Easy to create training courses on the OnelapFit app and import it to bike computer. Connect to the smart bike trainer with one click to start training.
SMART NOTIFICATIONS NO IMPORTANT INFORMATION WILL BE MISSED
When it is paired with your mobile phone, you can be notified of phone calls, messages, Email, Skype, WhatsApp and other messages in sync, and turn on/off all types of smart notifications as needed.
* Kind reminder: This function will not obtain any personal information from users.
* Purchase to unlock this function.
RICH DATA AND SETTINGS IMPROVED DATA STRENGTH
It can display 13 categories of key cycling data, such as speed, cadence, heart rate, etc. Additionally, it can display 110 professional cycling data items, such as TSS, IF, NP, VI, and more to quantify your cycling capability in an all-around manner.
CONNECT TO THE ONELAPFIT APP & GET PROFESSIONAL DATA ANALYSIS
OnelapFit is a professional application for cycling training and data analysis. It supports the setting, data synchronization, other functions, providing users with comprehensive and professional data management, analysis, and distribution.
SPECIFICATIONS
Screen Size:2.4 inches
Screen Type:LCD screen
Weight:80 g (2.82 oz)
Product Size:86.5*51.6*21.6mm (3.4*2.03*0.85 in)
Data types Displayed:110 data items in 13 categories
Number of Data Items Displayed:on a Single Screen 2-8
Number of Data Pages Set on the Bike Computer:30
APP Data Item Function:46 data items, and 16 charts
Waterproof Grade:IPX6
Battery life:28 h (subject to the temperature and operation environment)
Charging time:2 h (support using while charging)
Working temperature:-10℃-50℃ (14-122 °F)
Wireless protocol: Bluetooth 5.0 and ANT+
Positioning speed: 30 s (affected by weather and other environmental factors)
Storage capacity:32 MB
Auto backlight: Yes
Automatic time calibration: Yes
Cycling training: Yes
Smart notifications: Yes (paid function)
Multi-language switching:Yes
Language: EN, CN, KR, ES, DE, IT, FR, PT, NL, PO
Positioning system: BeiDou, GPS, GLONASS and Galileo
Scalable devices types: cadence, speed, speed and cadence combined, heart rate, power meter, smart bike trainer, electronic shifting system, and radar tail light
Data exporting and distributing: It can be bound to STRAVA and TrainingPeaks accounts
Standard
Standard: aerodynamic mount of the bike computer*1, safety strap*1, silicone protective shelter*1, manual*1, and charging cable*1
The "Radar tail light" connection will be online in June 2022.