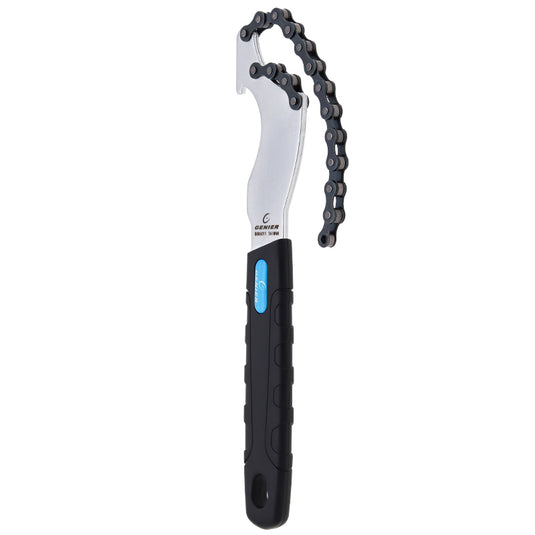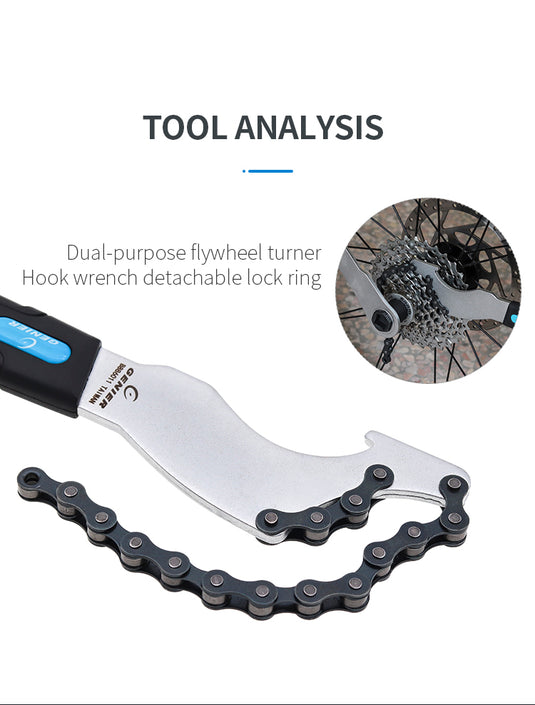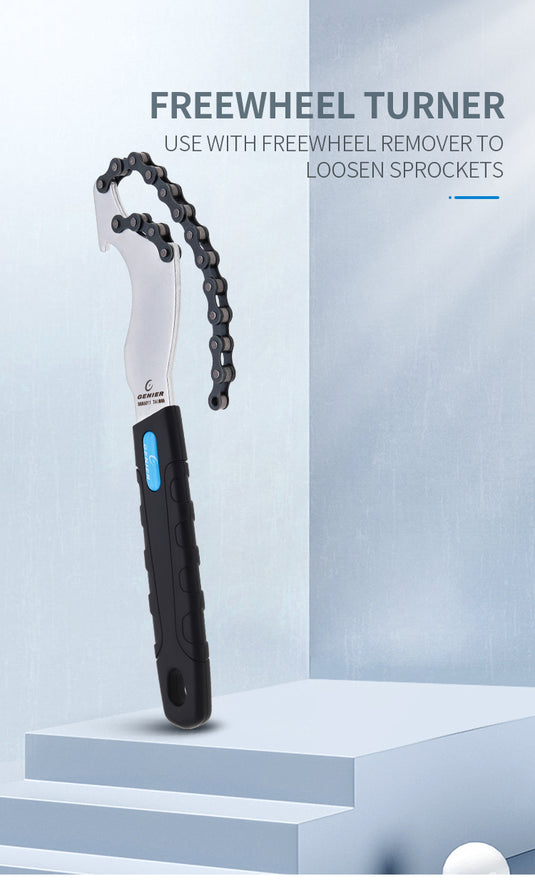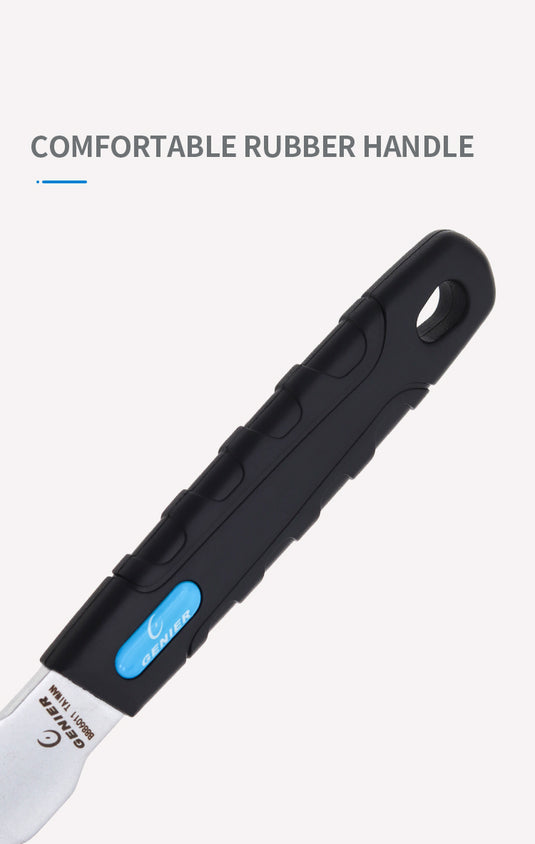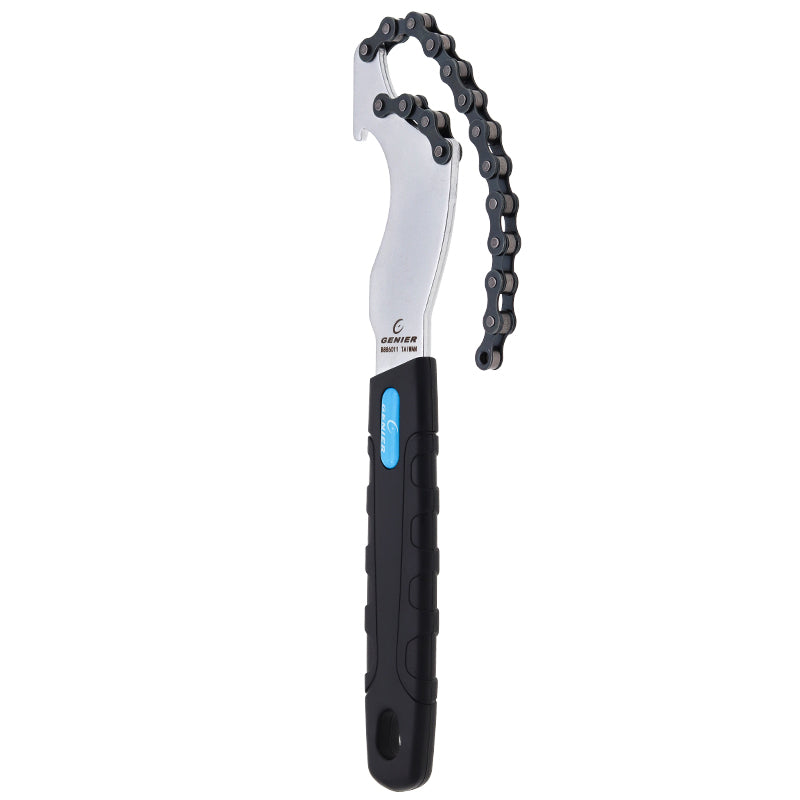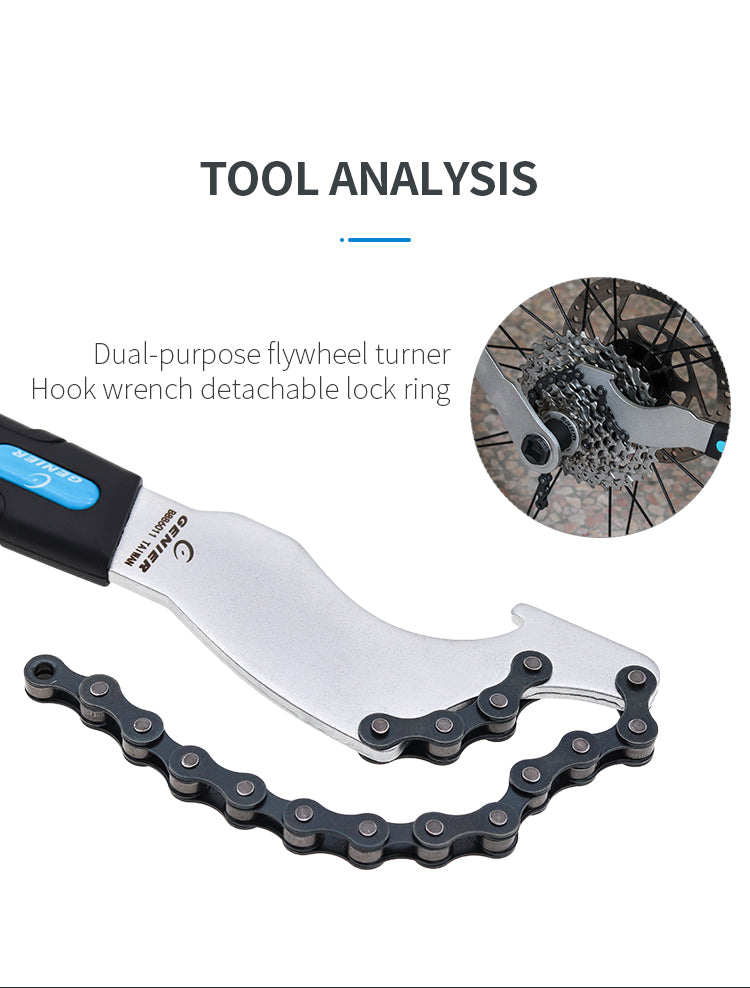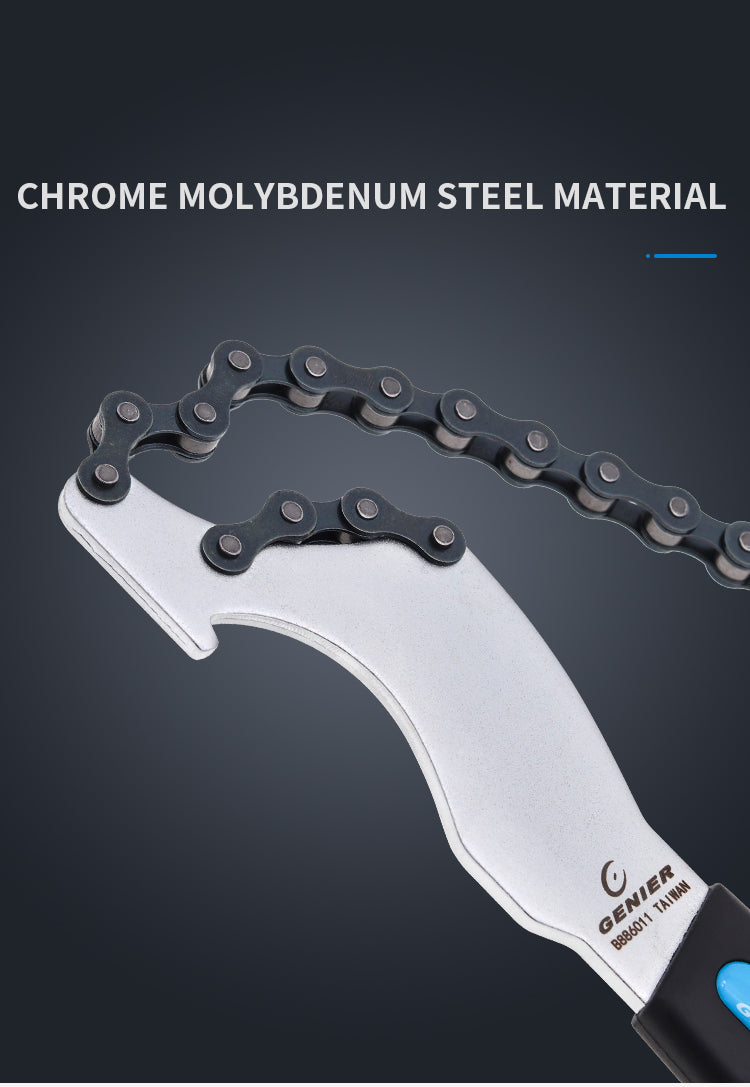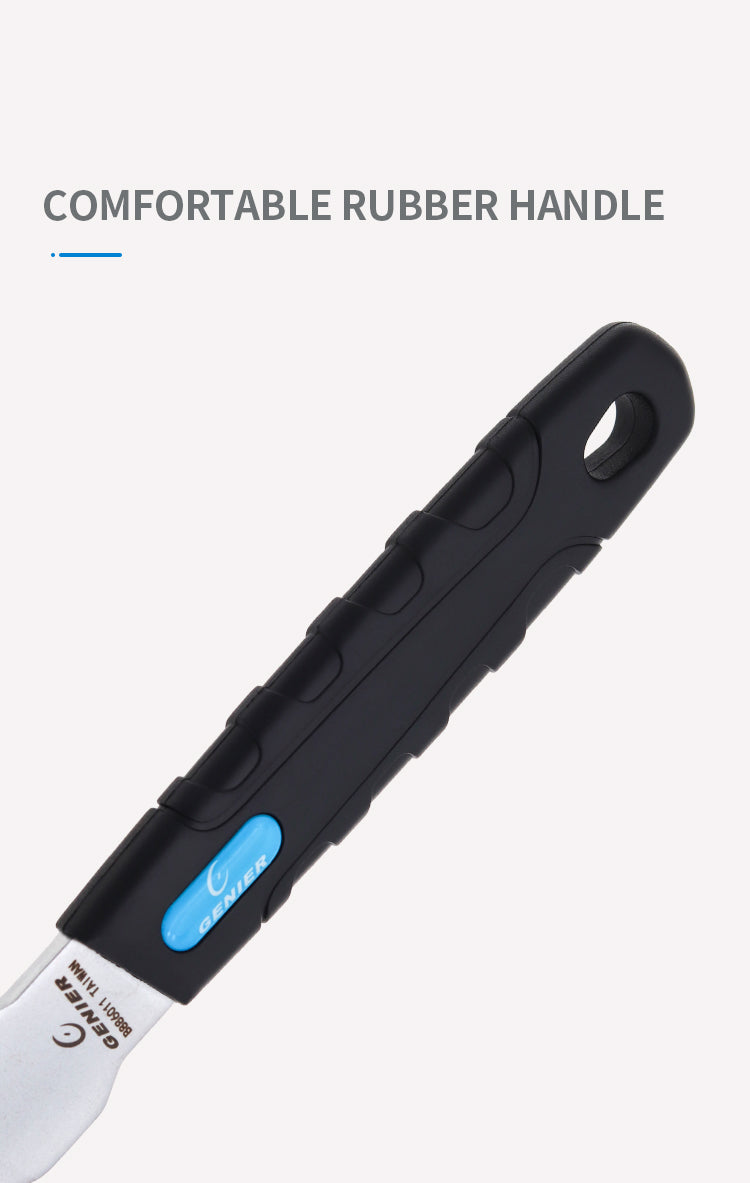 Brand: GENIER
Name: Freewheel turner
Model: B886011
Material: Cr-Mo
thickness: 4mm
Origin: Taiwan, china
Usage: Use with cassette freewheel remover to loosen sprockets. 8-11 speed
The other side is a hook wrench, which can remove the flower drum lock ring.
Efficiently holds the sprockets when removing the cassette lockring. Also removes the sprockets from a freewheel 
About Genier

Genier is a professional bicycle tool manufacturer produced in Taiwan, he is affiliated with Super B.