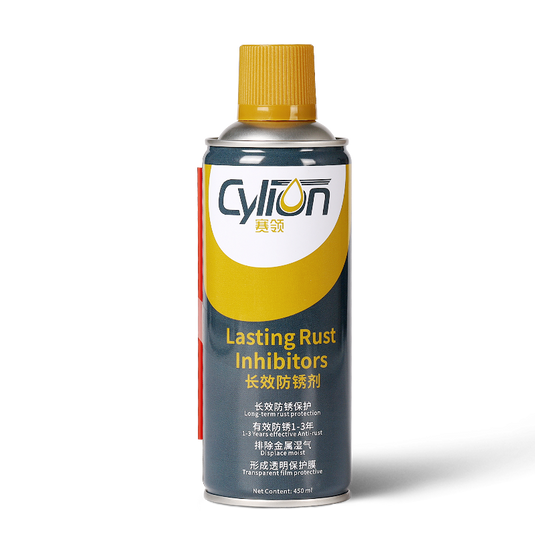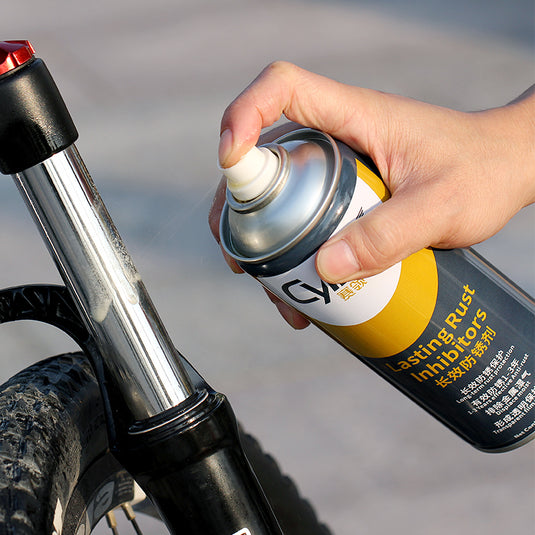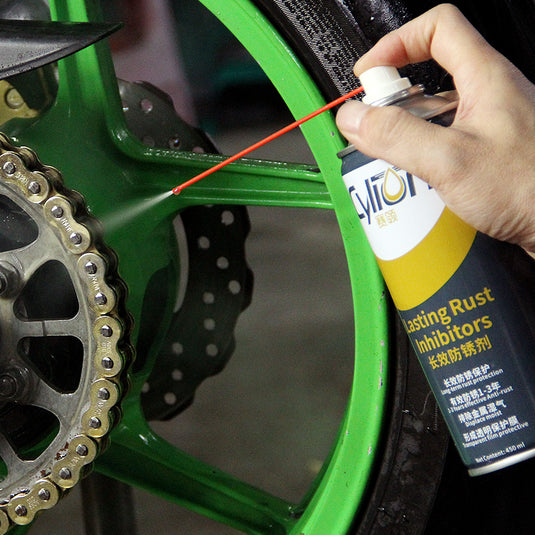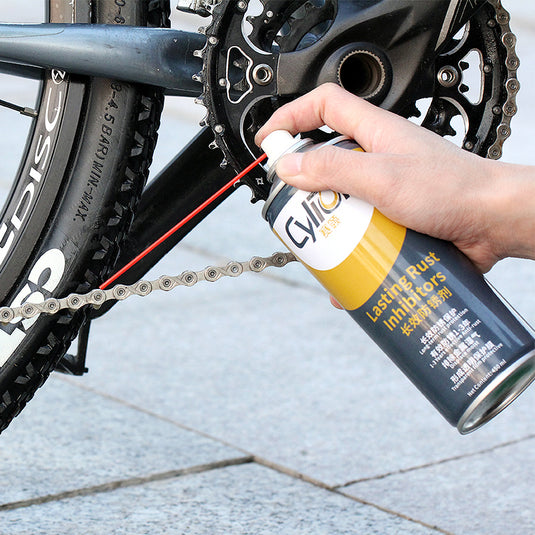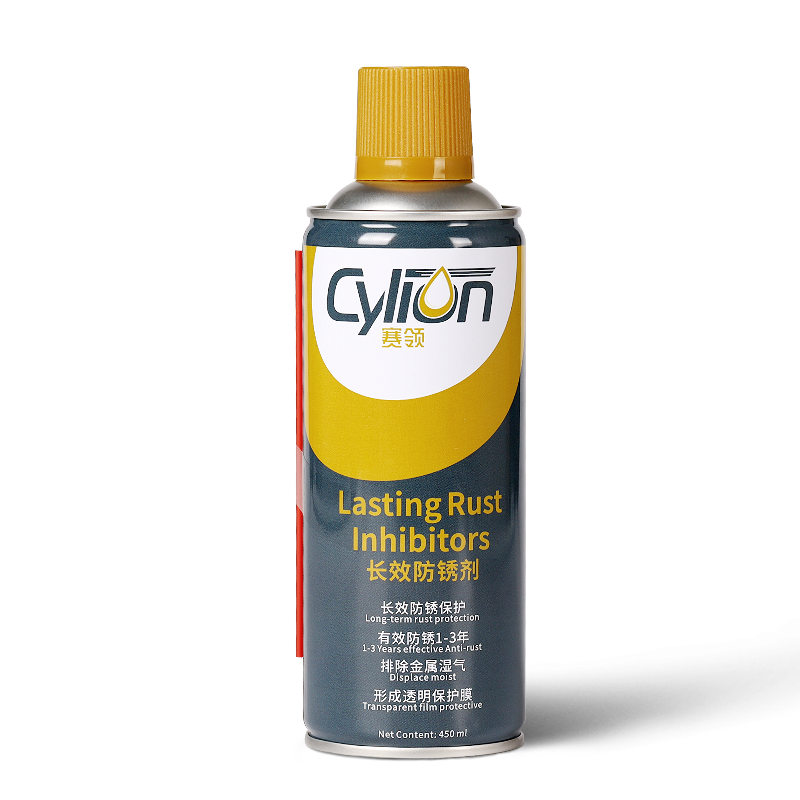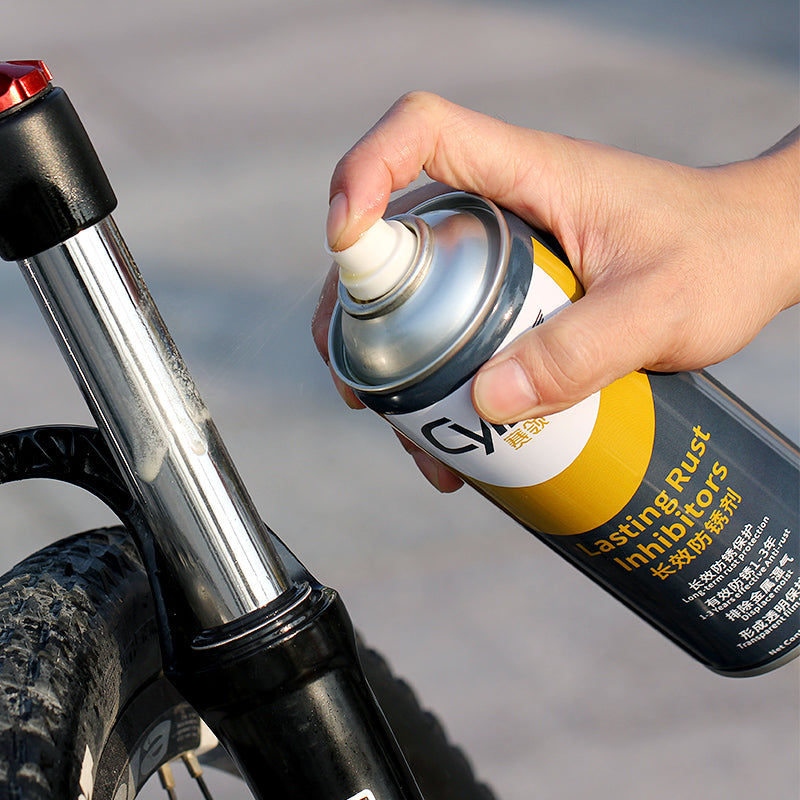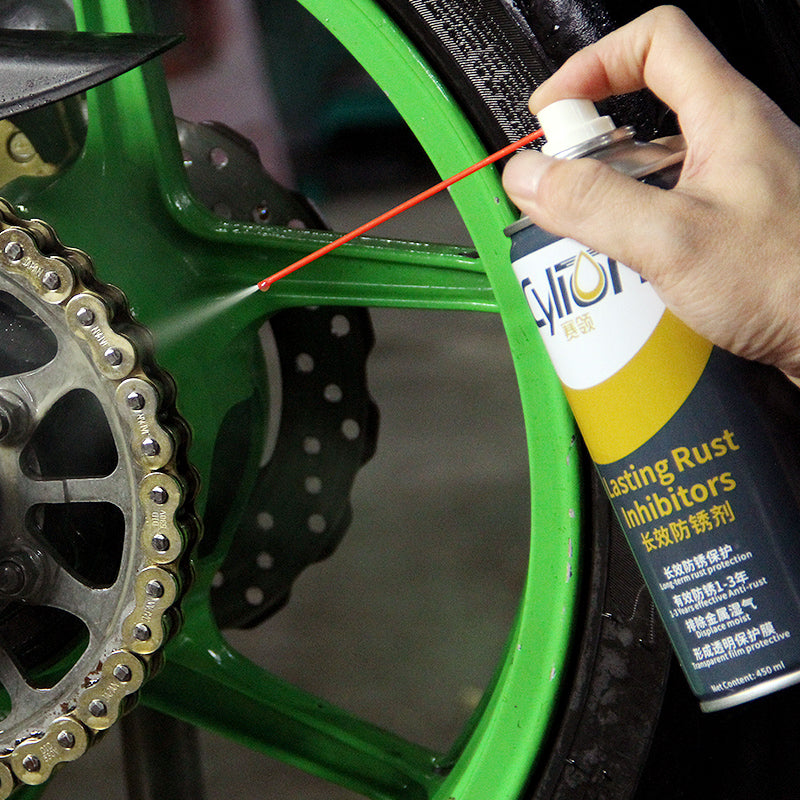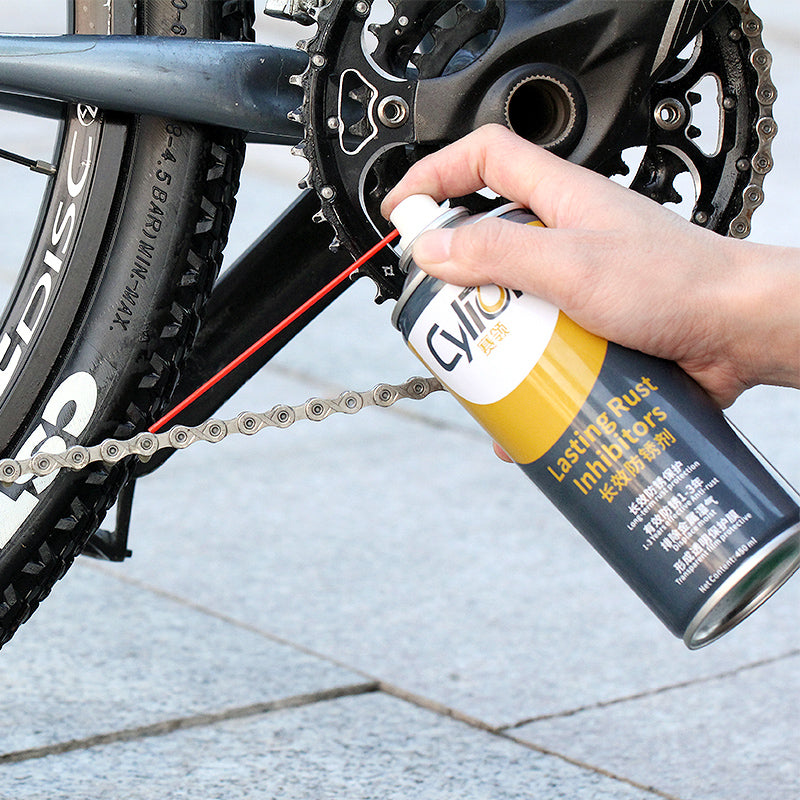 CYLION Lasting Rust Inhibitors Anti Rust Agent 
The rust-proof effect of common metals is qualified by a professional corrosion test.
Keep the original luster and color of metal all the time.
The film is uniform, and the oil film will not be damaged due to the change of temperature and humidity. 
Thin layer antirust, indoor antirust for 1-2 years, thick layer for 2-3 years.
Suitable for bicycle, motorcycle, automobiles, doors and windows, molds and other metal parts easy to rust. Clean the metal, wipe it dry and spray it with a long-term antirust agent. 
Effective rust prevention for 1-3 years. Keep the original luster of metal moisture isolation forming a protective film.
Net content : 450ml