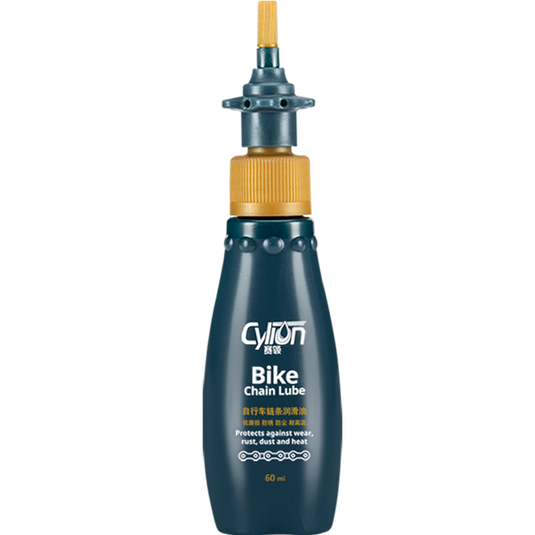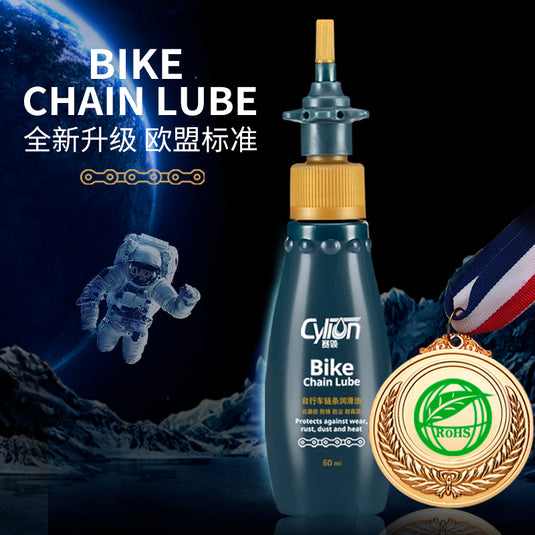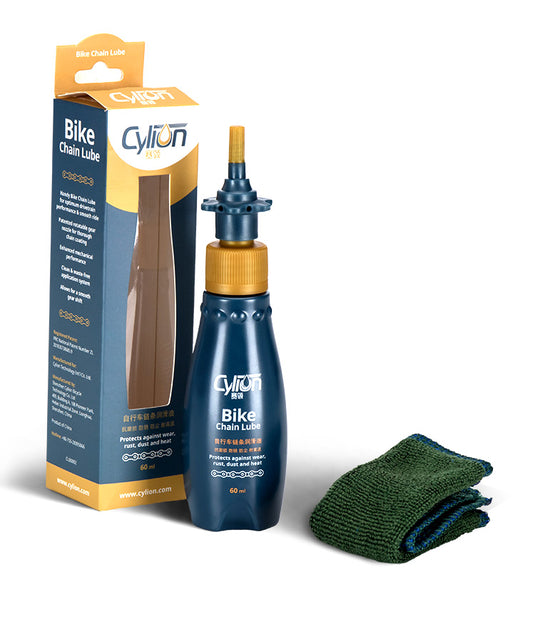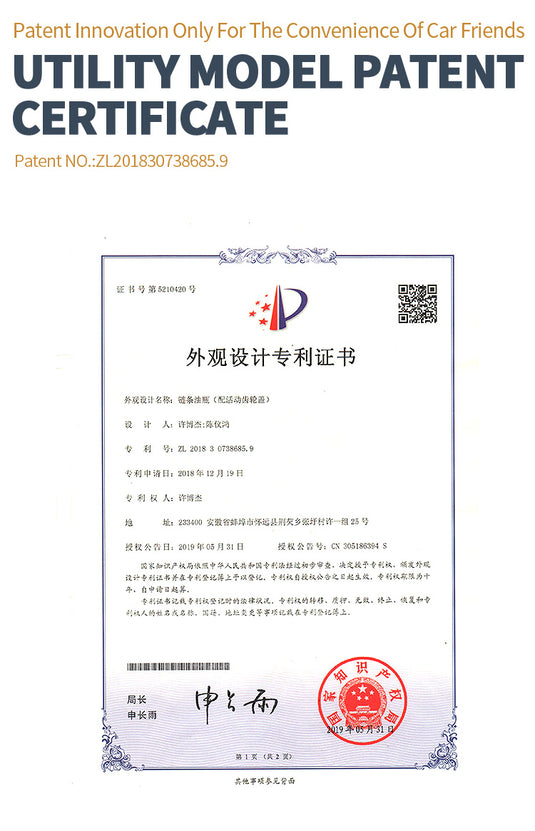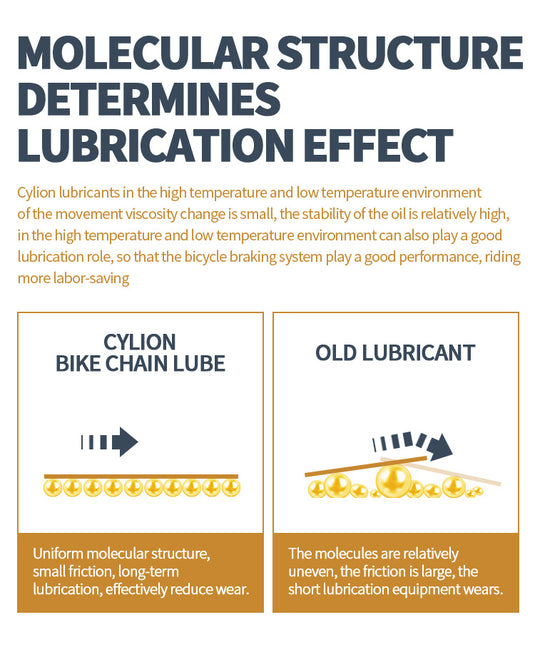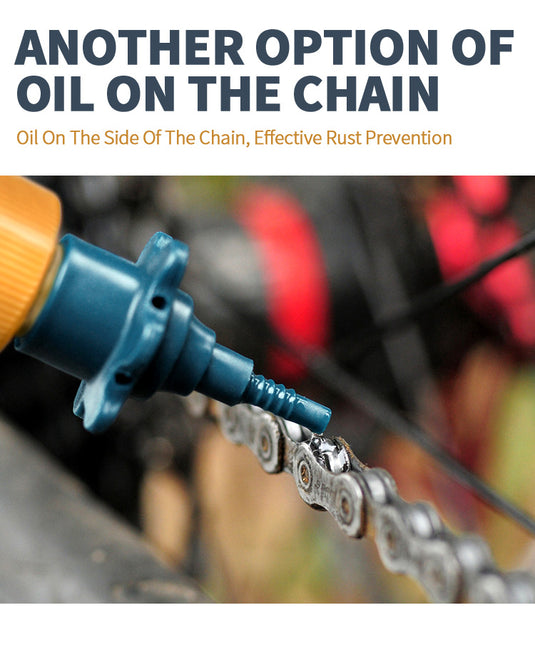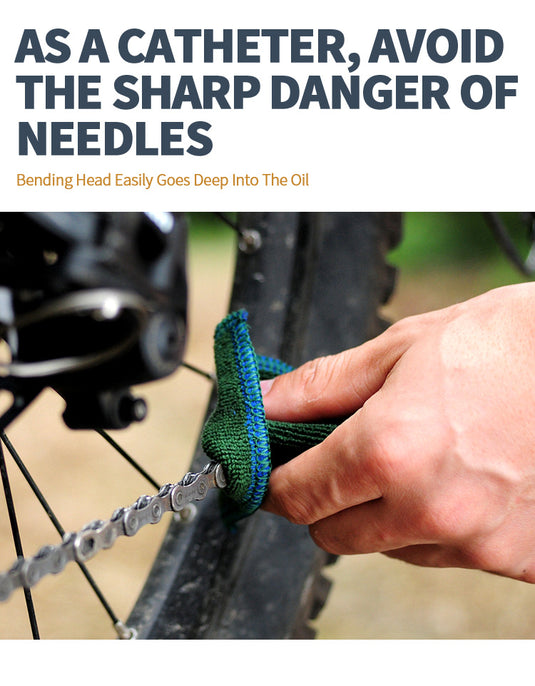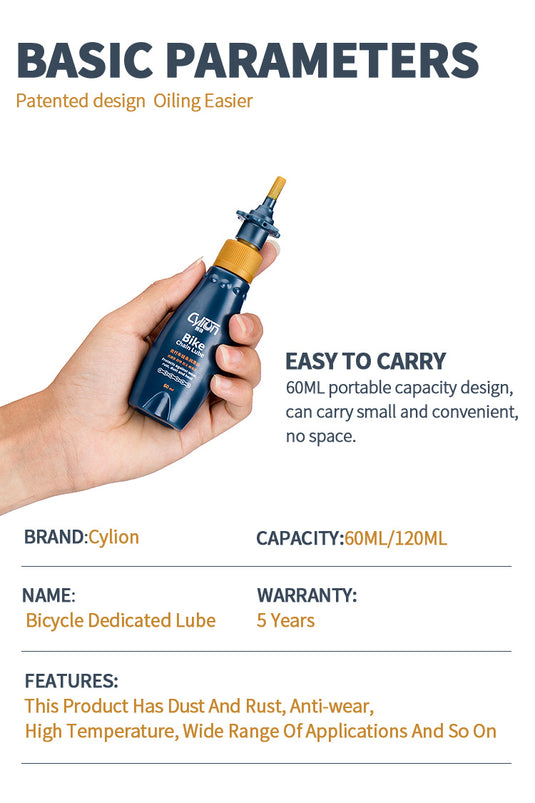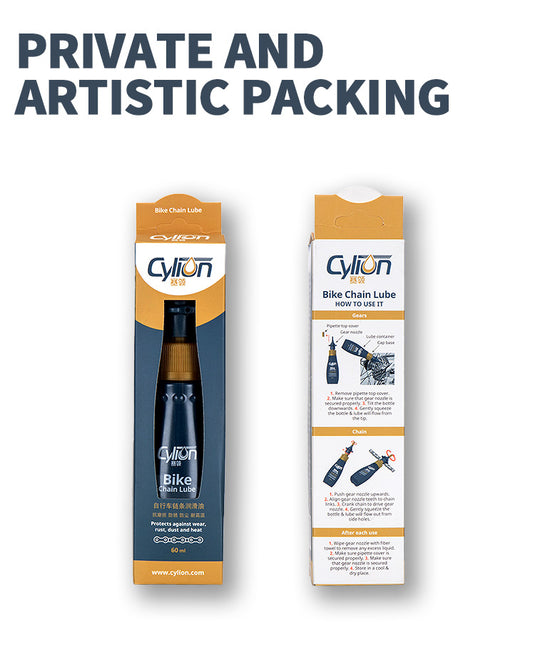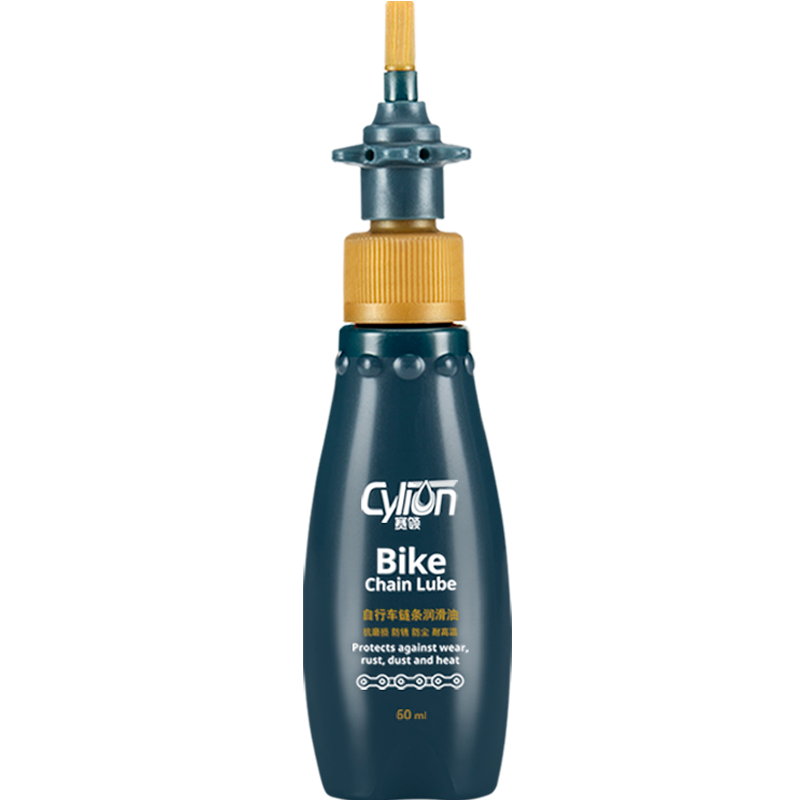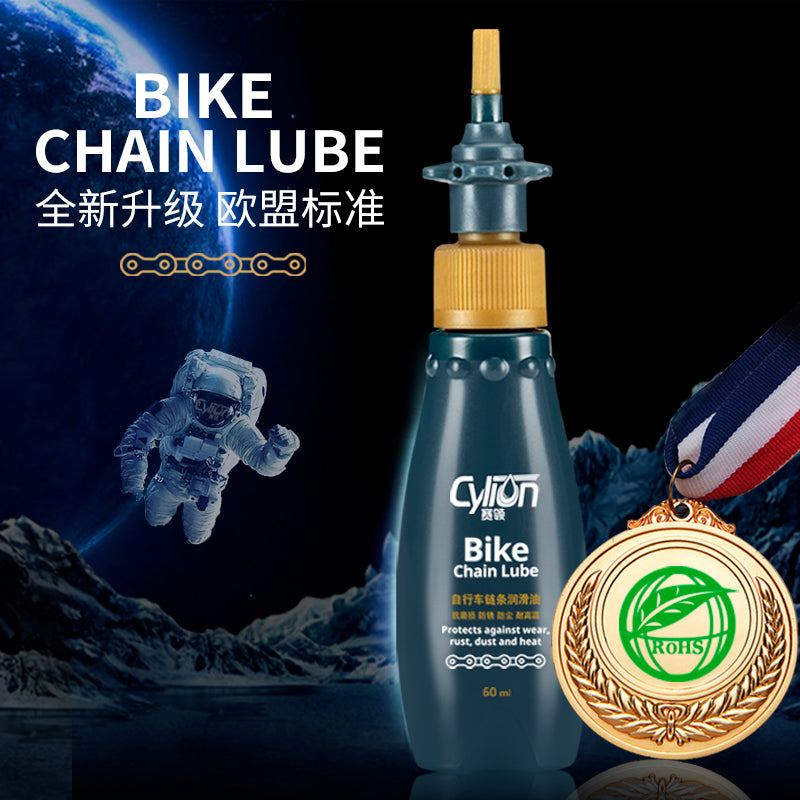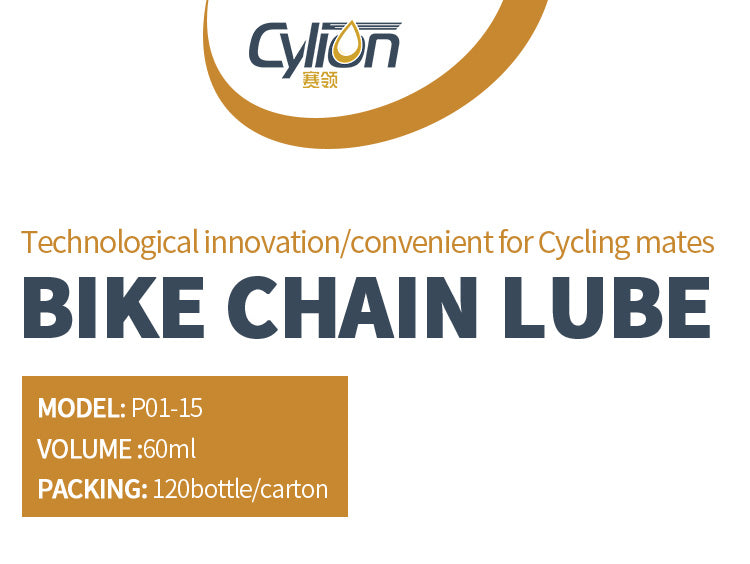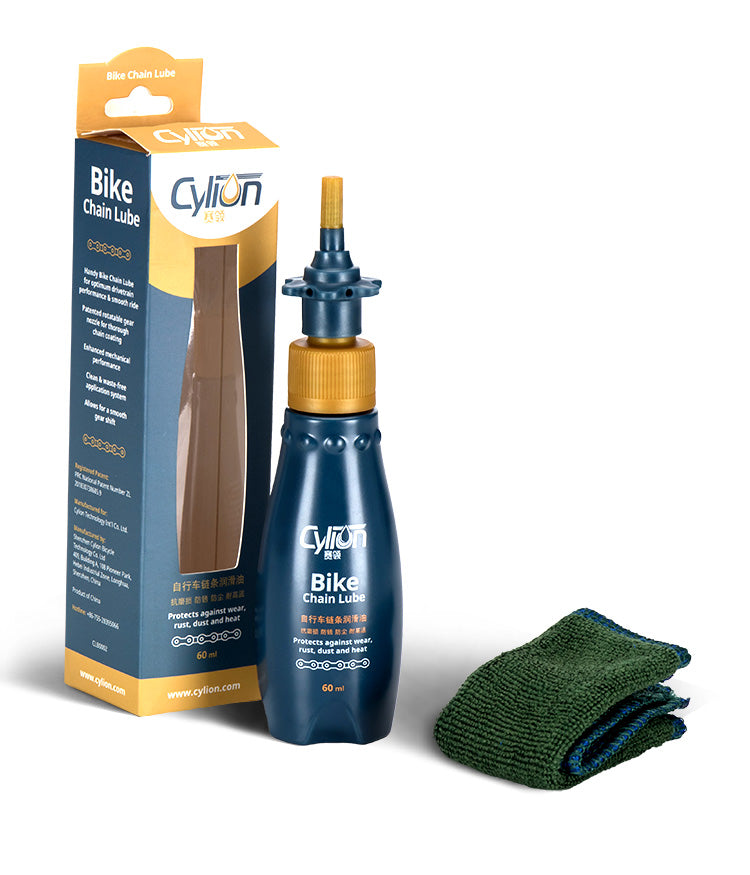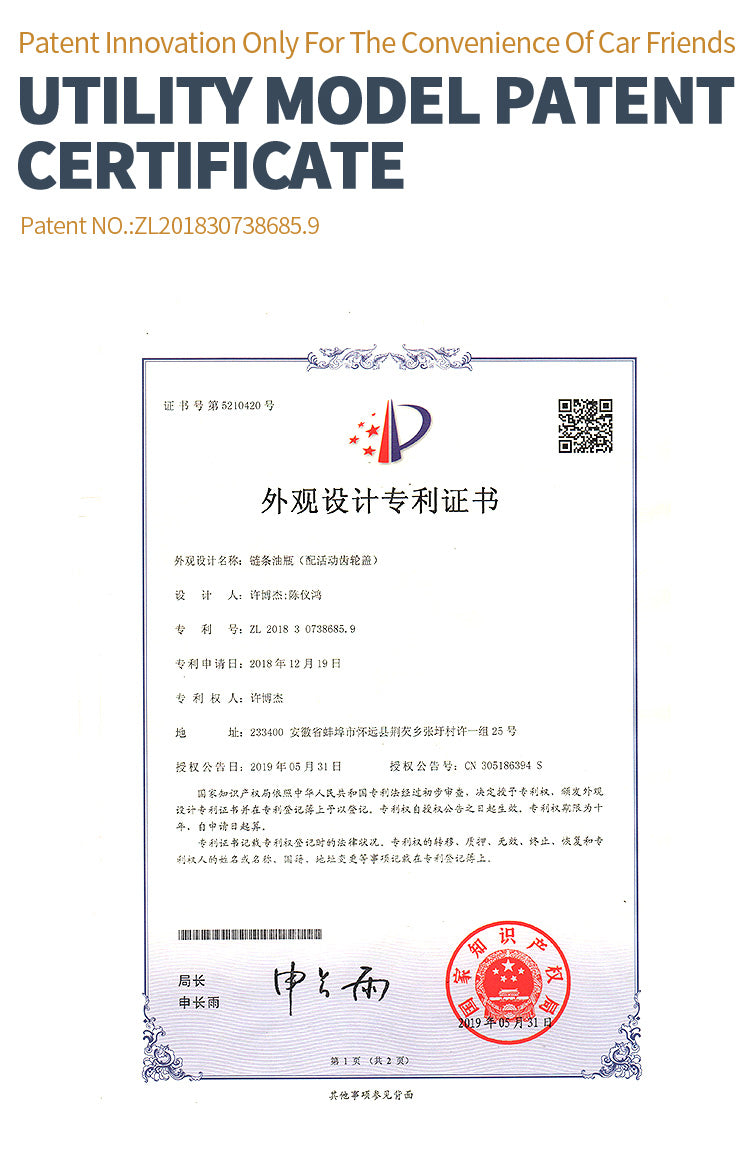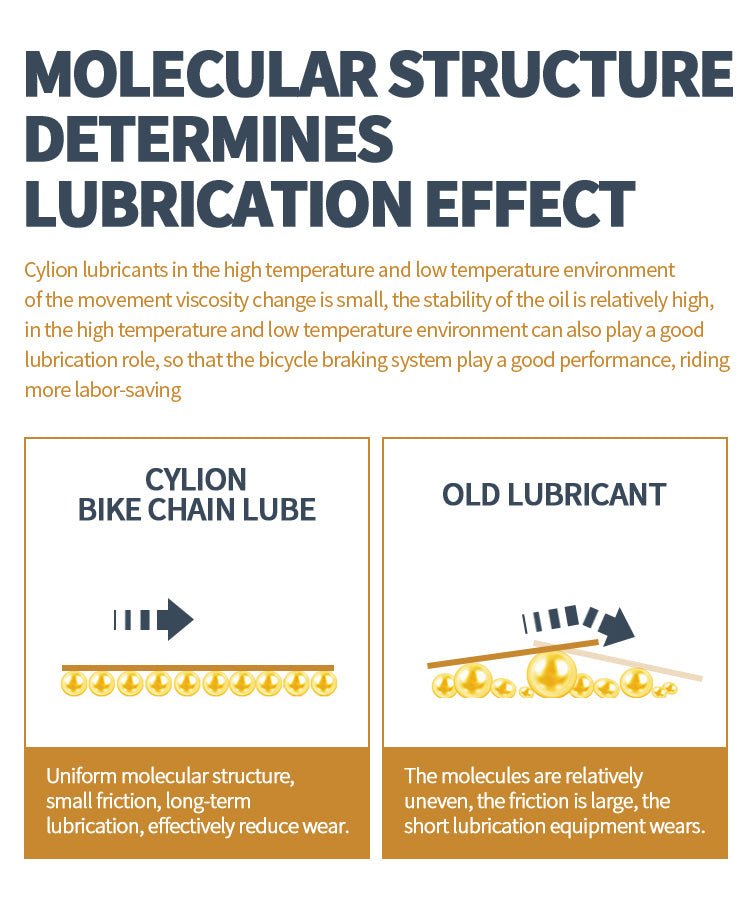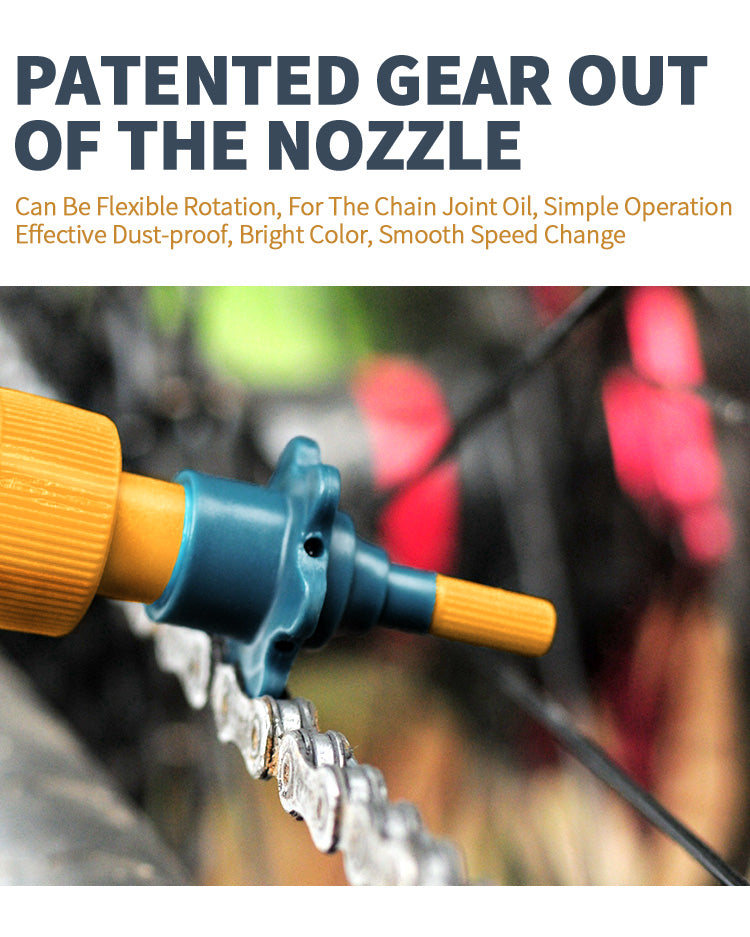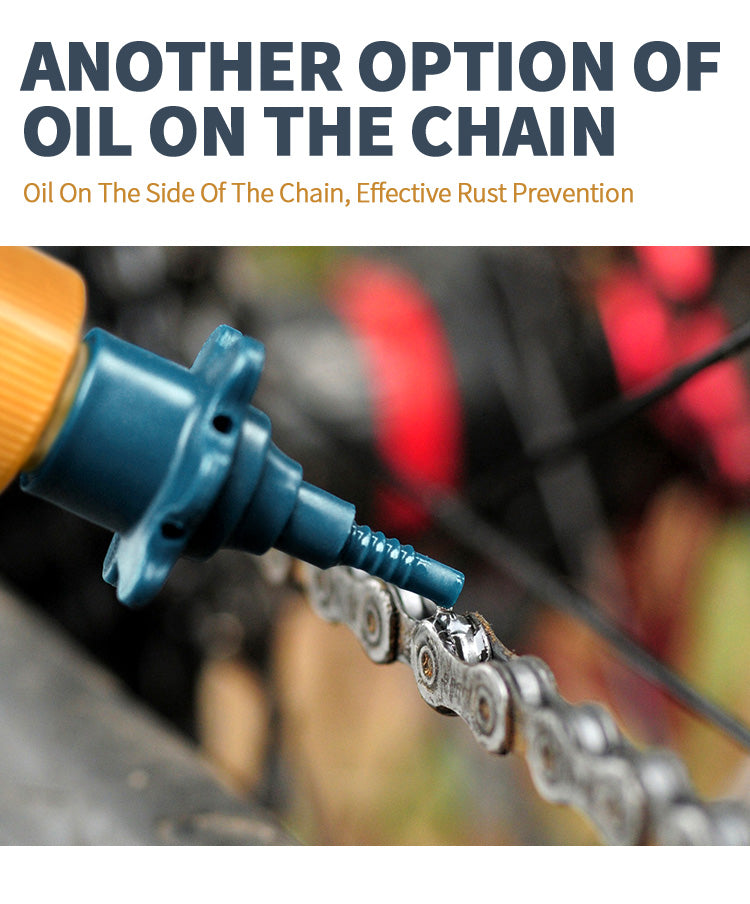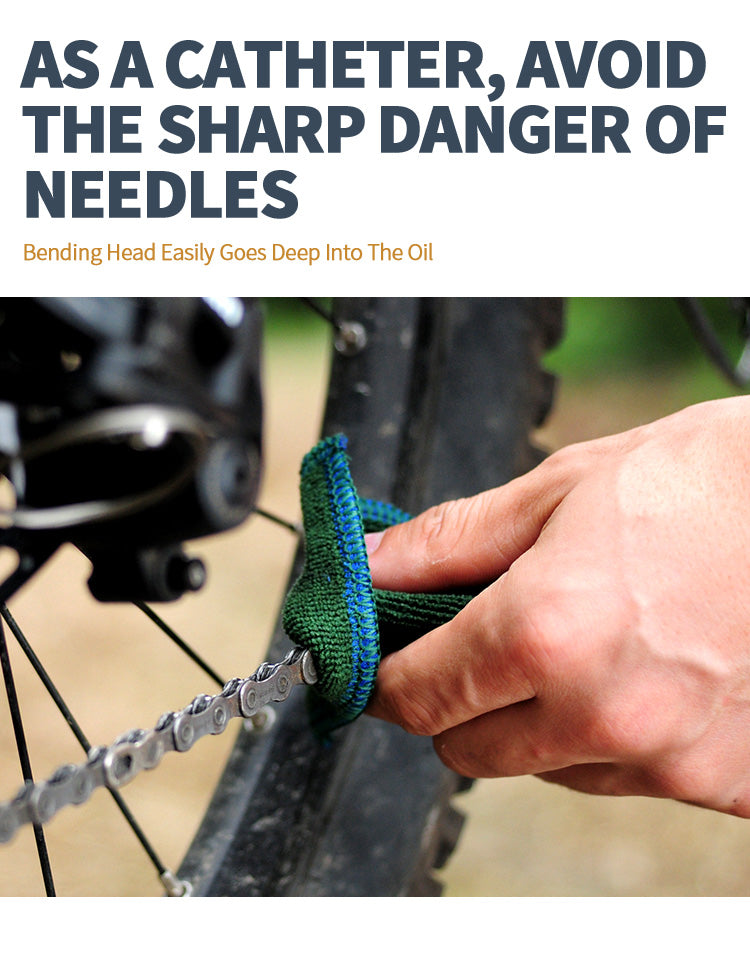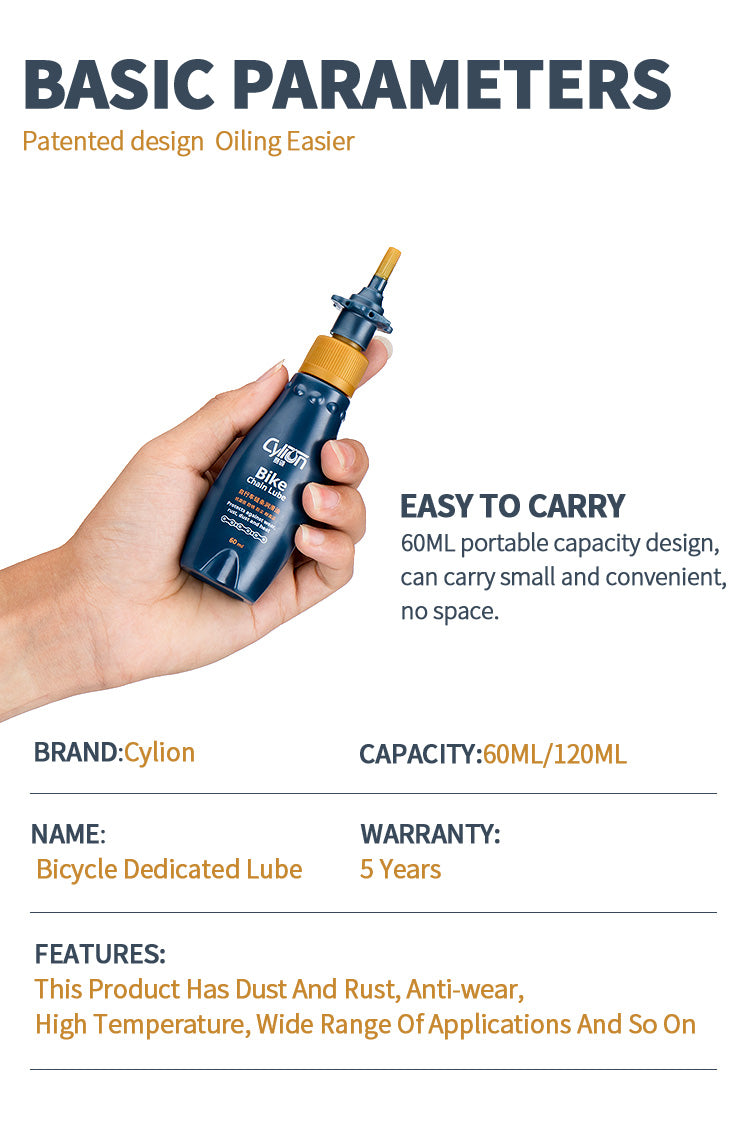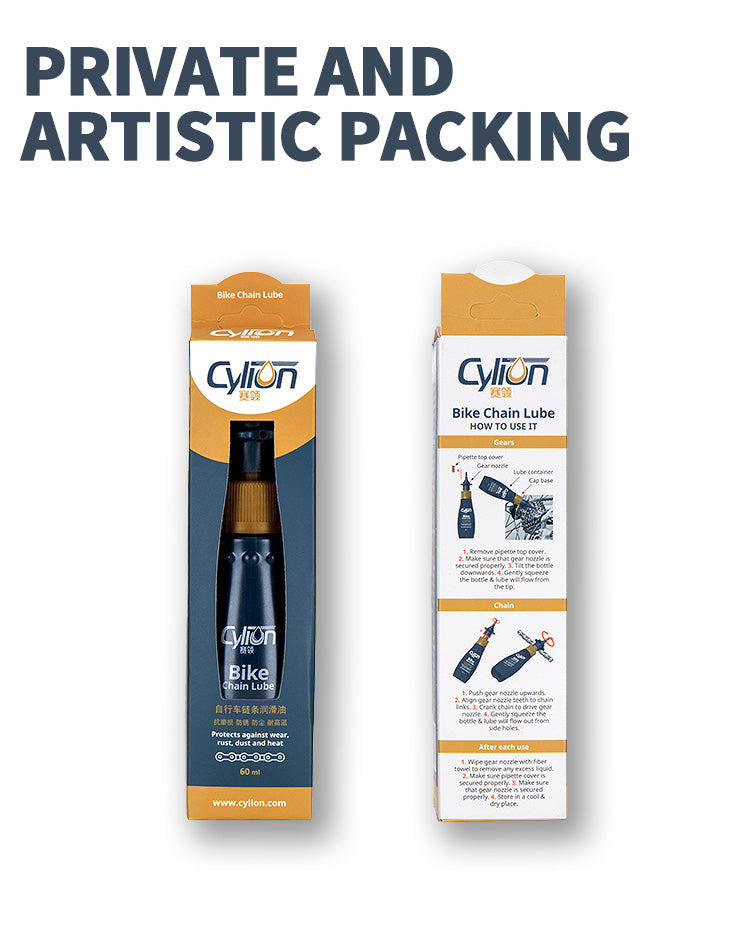 Product selling points:
Chain lubricant is a basic equipment for riding bike. Whether one man loves and understands his bike or not depends on the smoothness of the bike chain. You, the man who loves his bike, need a bottle of lubricants.

The ergonomic and thoughtful patented reel design makes oiling more convenient and well-placed.
The exquisite box style package is convenient to store. And the configurated super-thin fibre towel makes it more convenient to clean pinion.

This product is a bottle of special lubricants for sports-type bike drive systems like chain, bearing and flywheel.

It adopts international advanced technology and is developed by experts of this line elaborately.

It this product can significantly improve the mechanical properties of your Bike with lubrication, abrasion resistance, anti-rust property, dust tightness, high temperature resistance and other effects.

Even under high load conditions, there is still a good protection effect. The contained imported raw materials and nano additives are all environment-friendly materials.

Furthermore, the brand new patented design makes oiling more efficient and more economical.
Specification:
Brand: CYLION

Product name: Mountain Bike Chain Lubricants

 Material: High-end imported environmental lubricants

Capacity: 60 ml

 Package: OPP

Package Included:
1 X Mountain Bike Chain Lubricant
1 X Cleaning Cloth