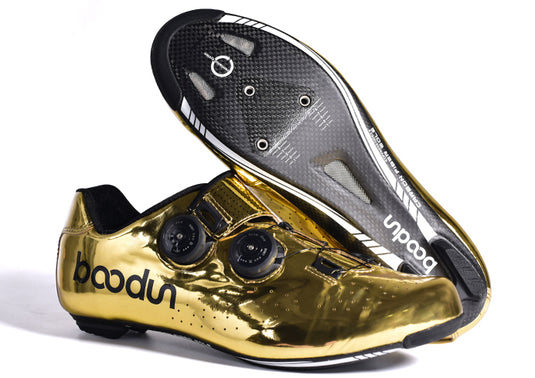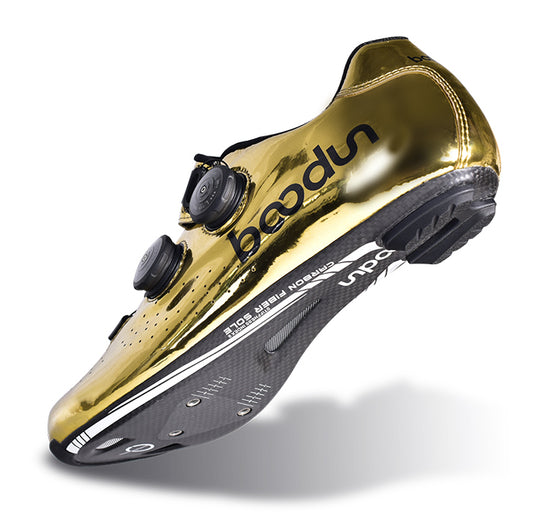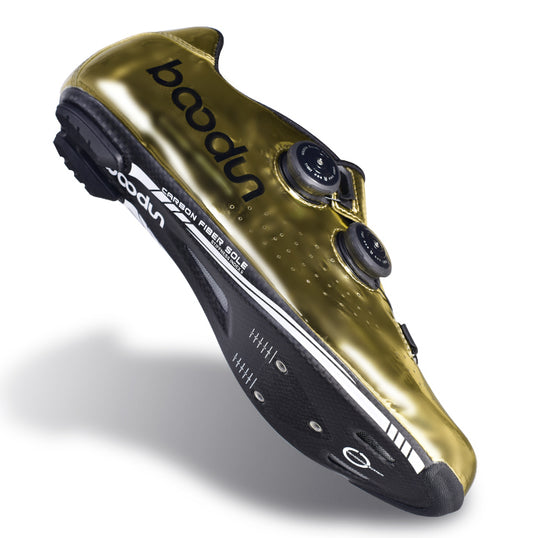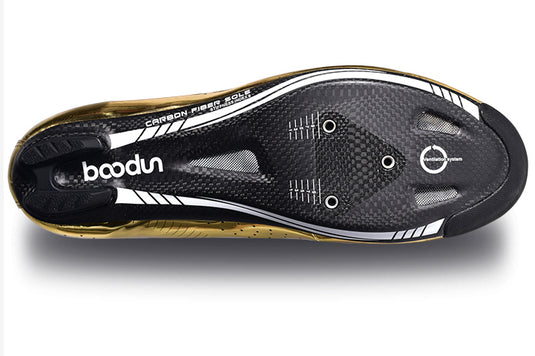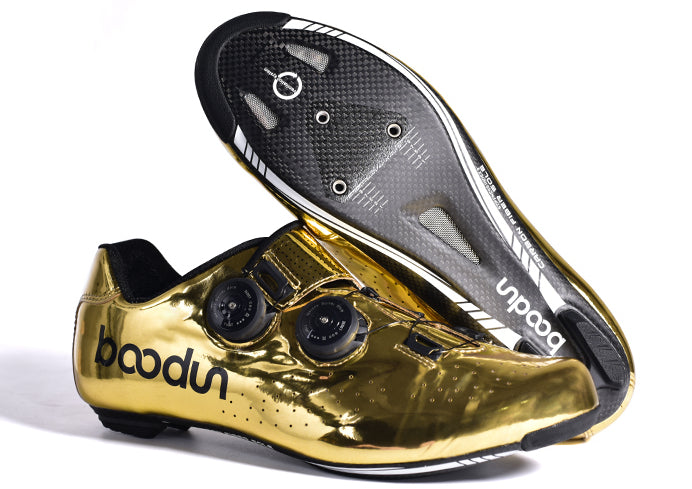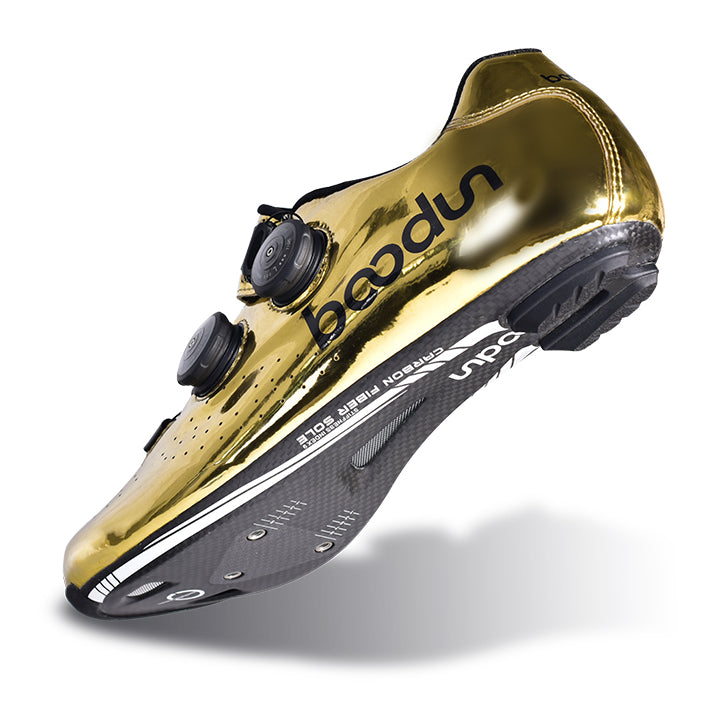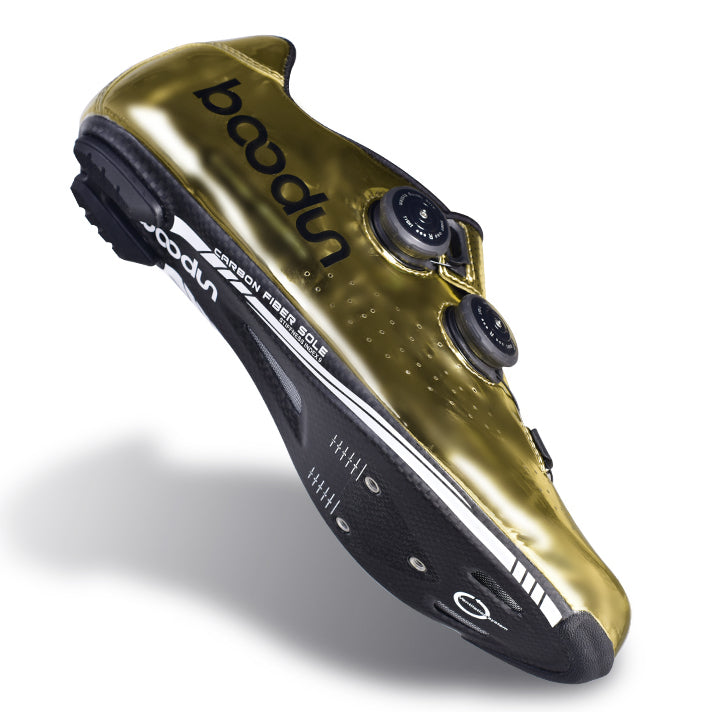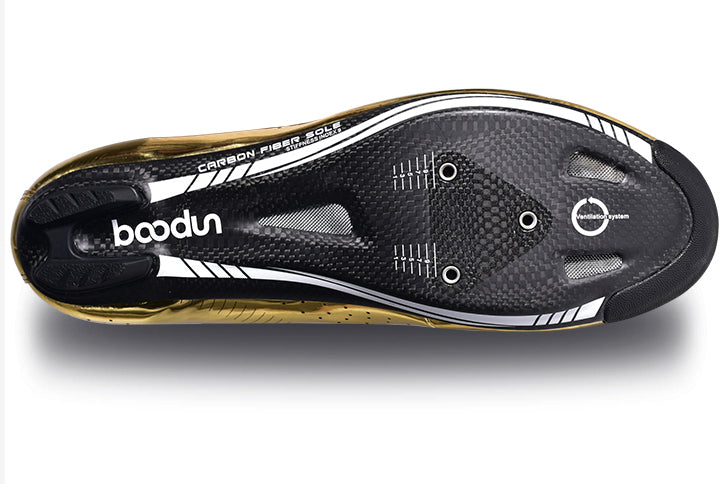 Boodun Limitless Carbon Leather Road Bike Cycling Shoes Golden J001244
Features
Luxurious Style: The golden specular microfiber upper offers high-performance benefits and adds a touch of luxury and style to your cycling attire.

Unmatched Stiffness: The carbon fiber soles provide an unparalleled level of stiffness, ensuring optimal power transfer from your legs to the pedals, resulting in improved cycling efficiency.

Precise Fit with ATOP Lacing: The ATOP lacing system features easy-to-use dials that adjust the fit for a snug and customized feel, enhancing your comfort and control.

Lightweight Performance: Despite their luxurious appearance, these shoes are designed to be light, making them ideal for riders who seek top-notch performance without unnecessary bulk.

Enhanced Durability: Quality materials and construction ensure these shoes are built to last, withstanding the demands of road cycling over time.

Improved Power Transfer: The combination of lightweight design, stiff soles, and a precise fit ensures maximum power transfer, helping you achieve your best performance on the road.

Eye-Catching Design: These shoes are not only high-performing but also feature a striking design that sets you apart on the road, making a statement with every pedal stroke.