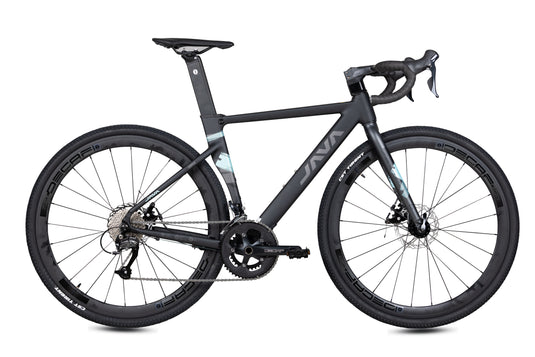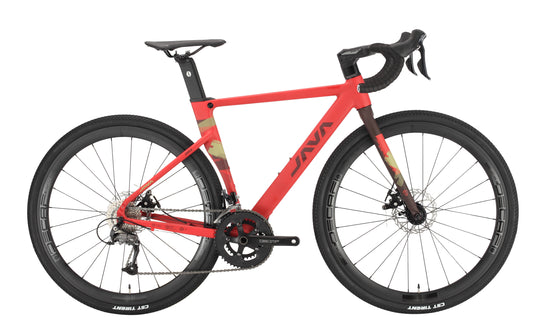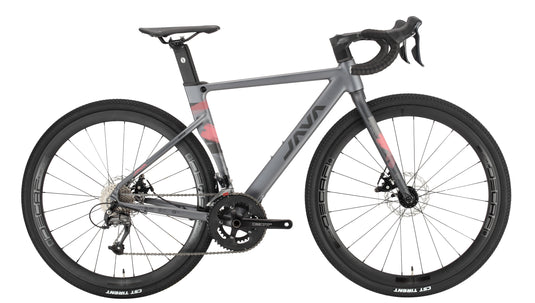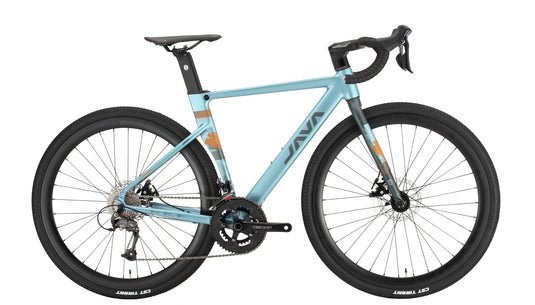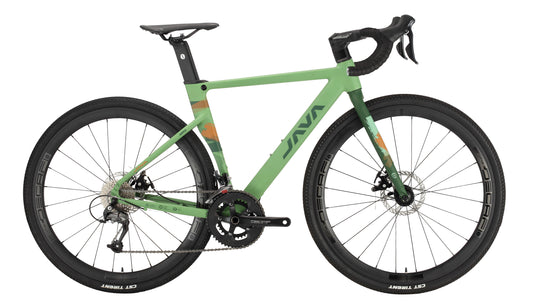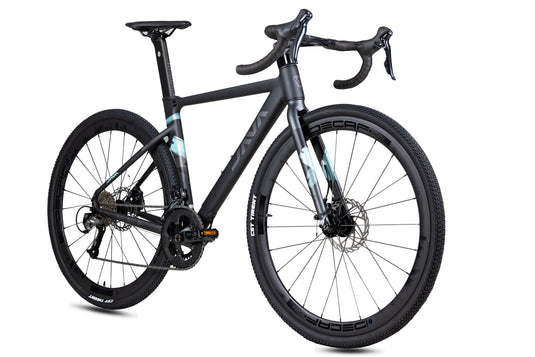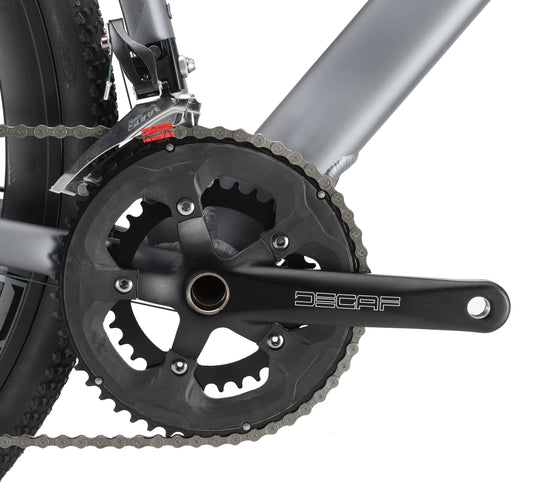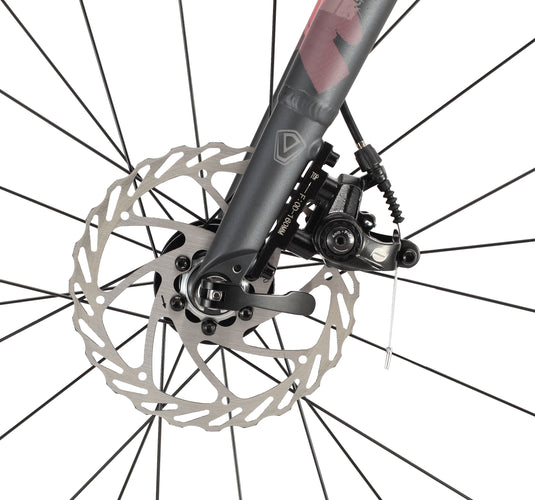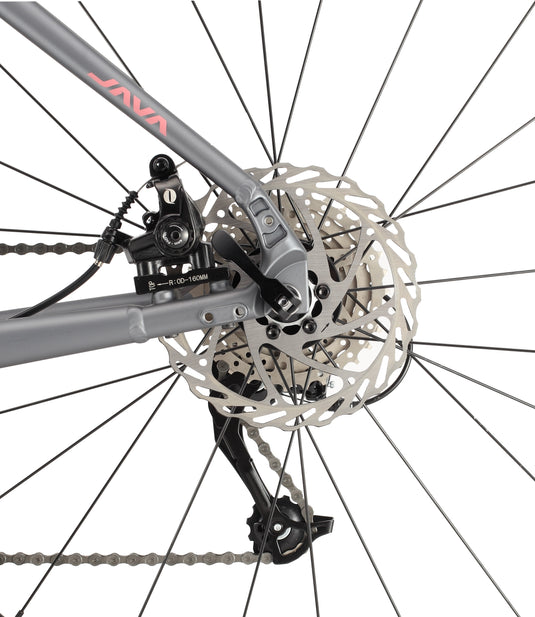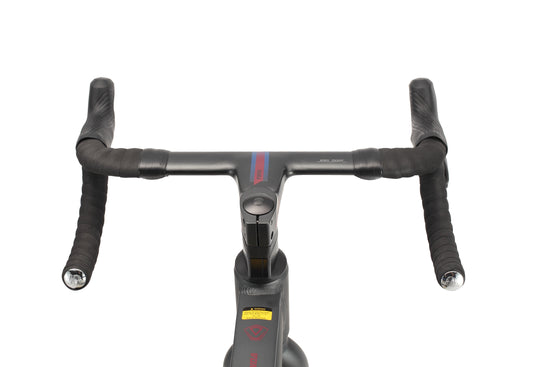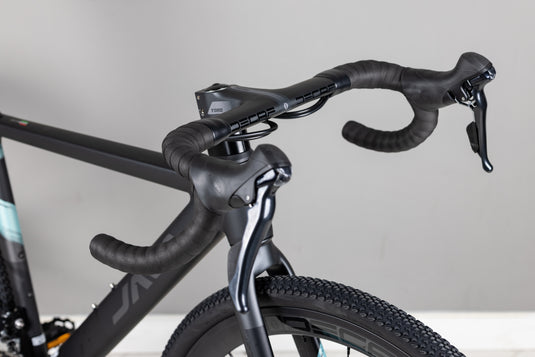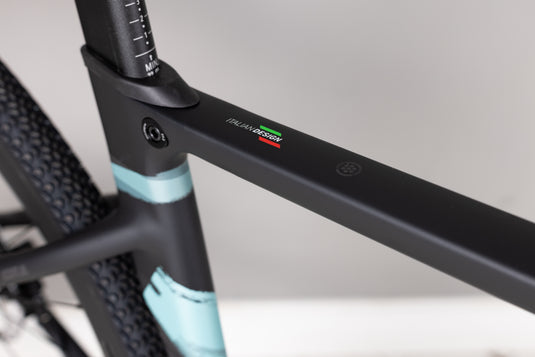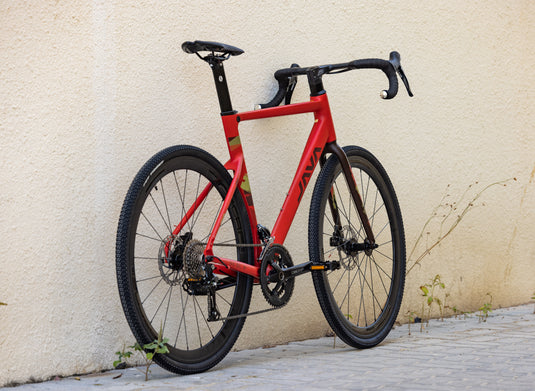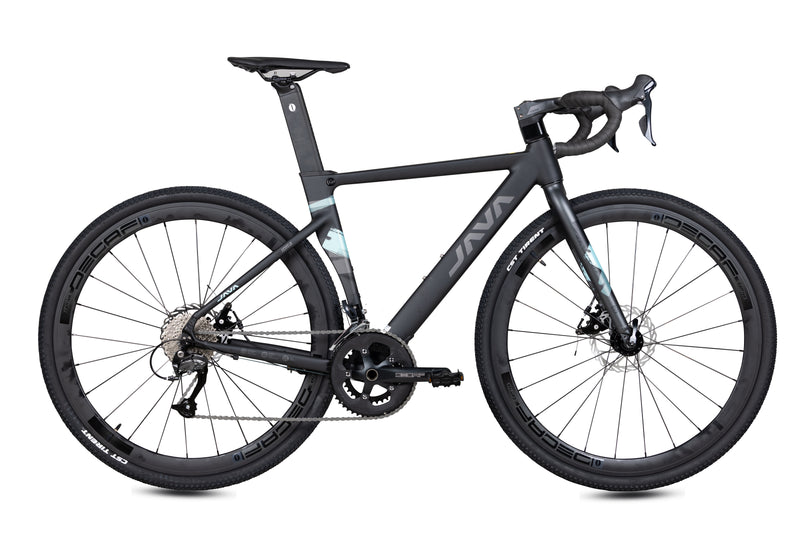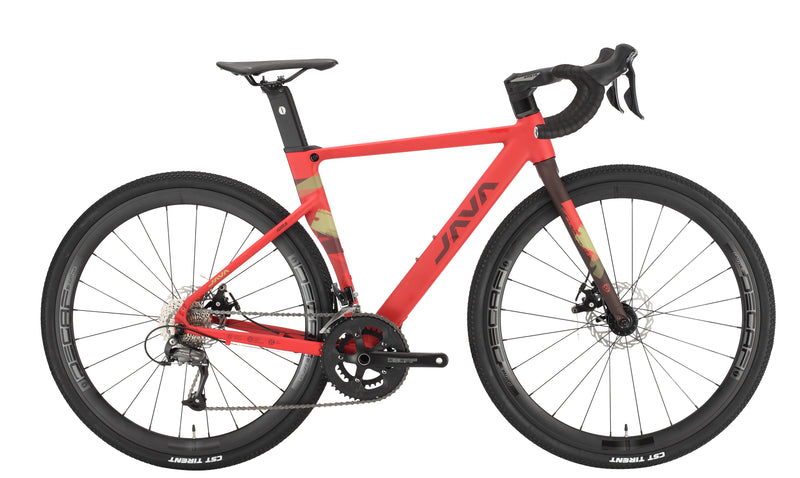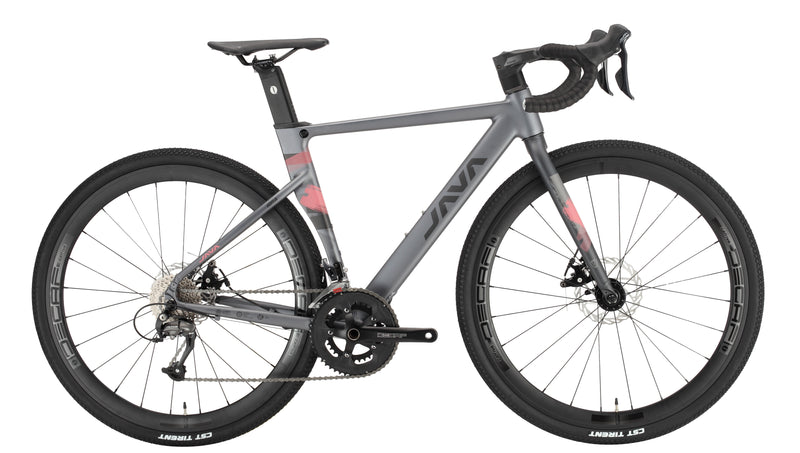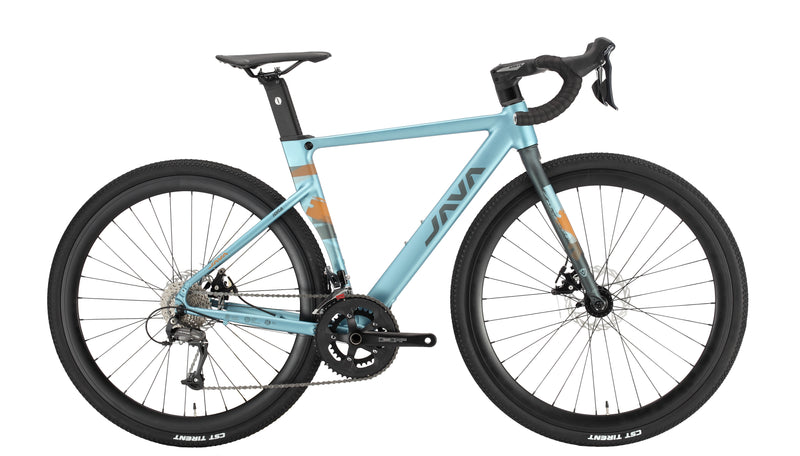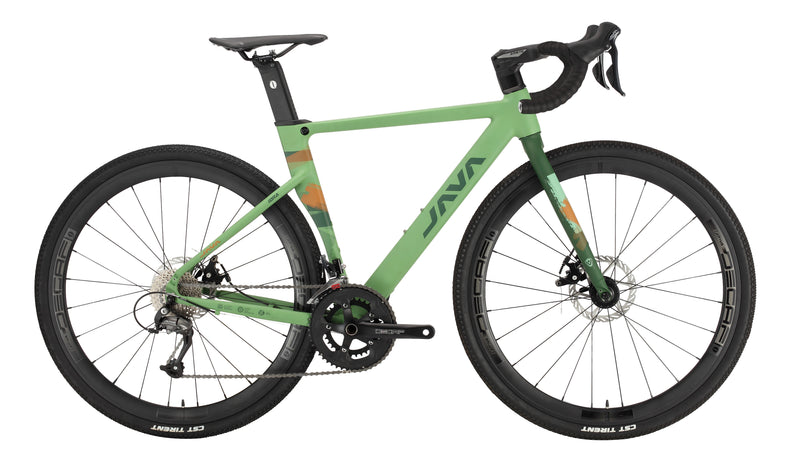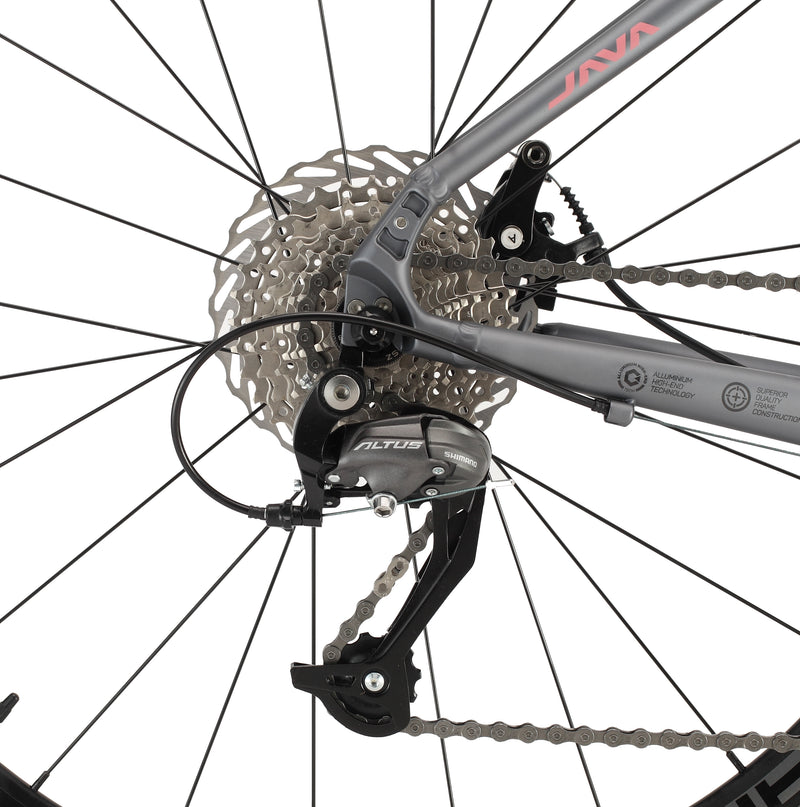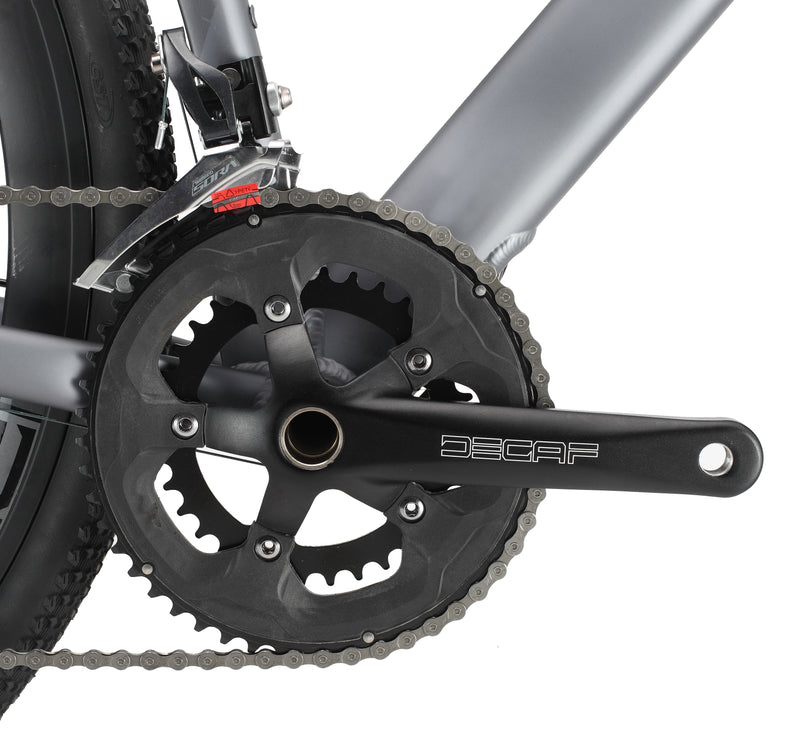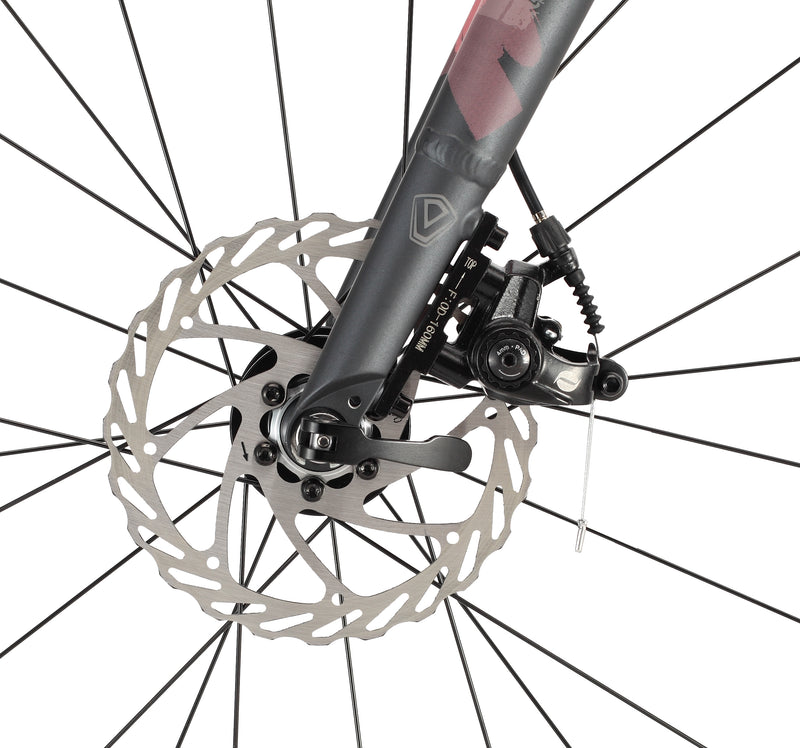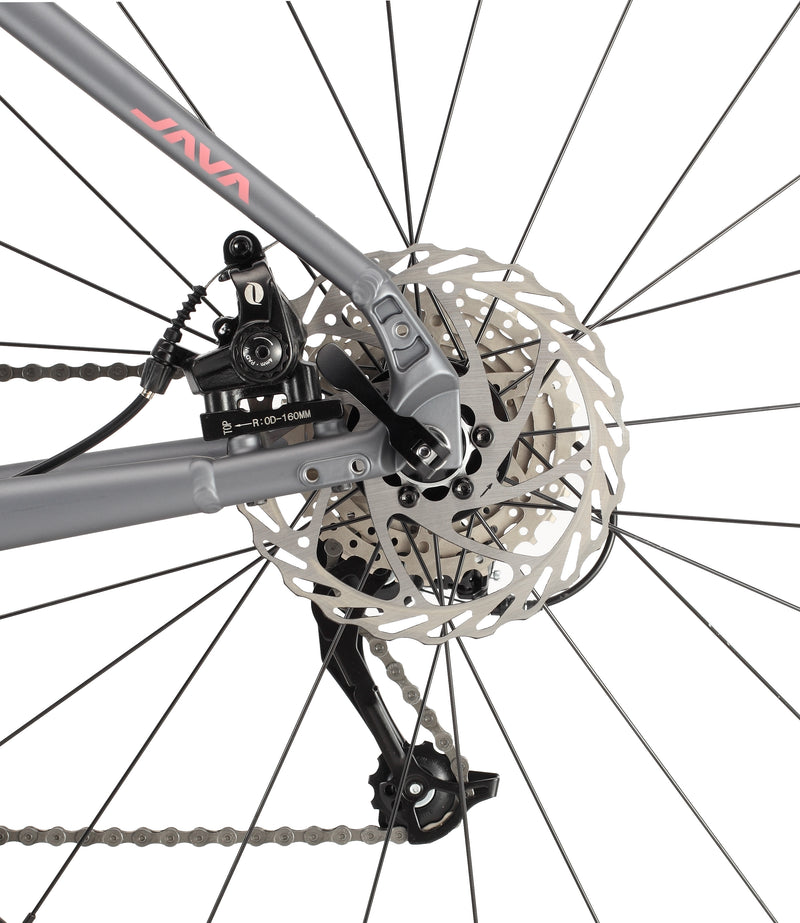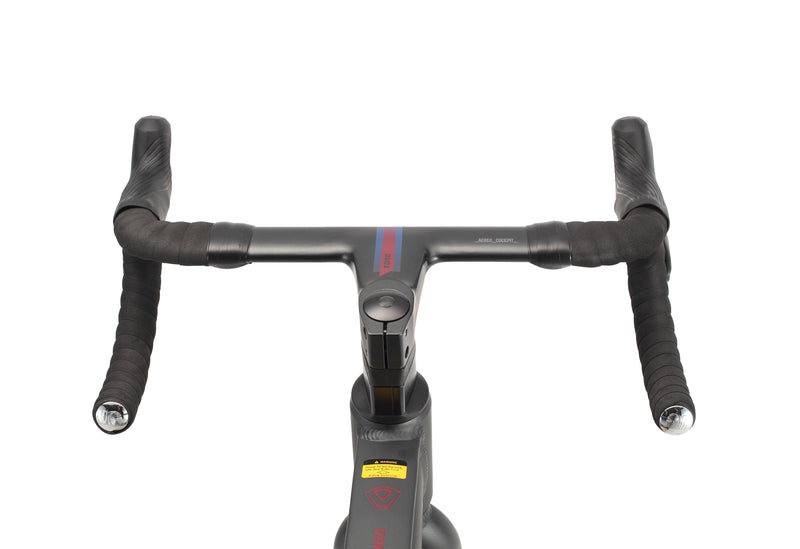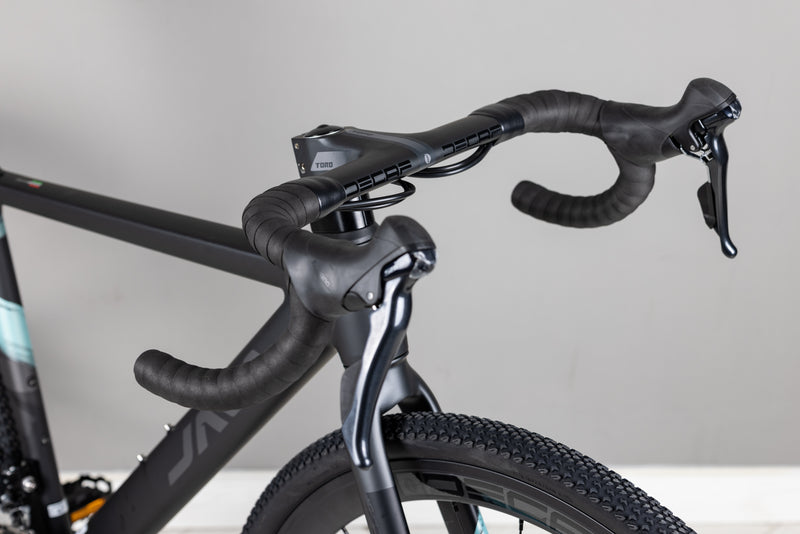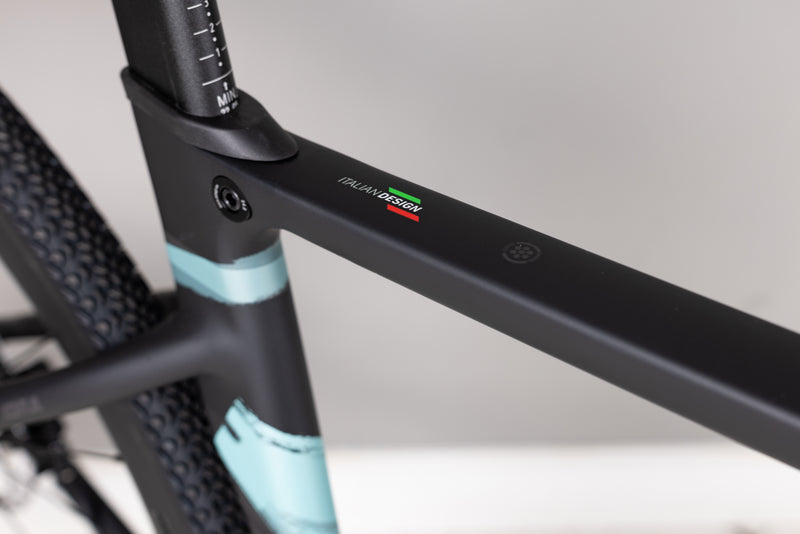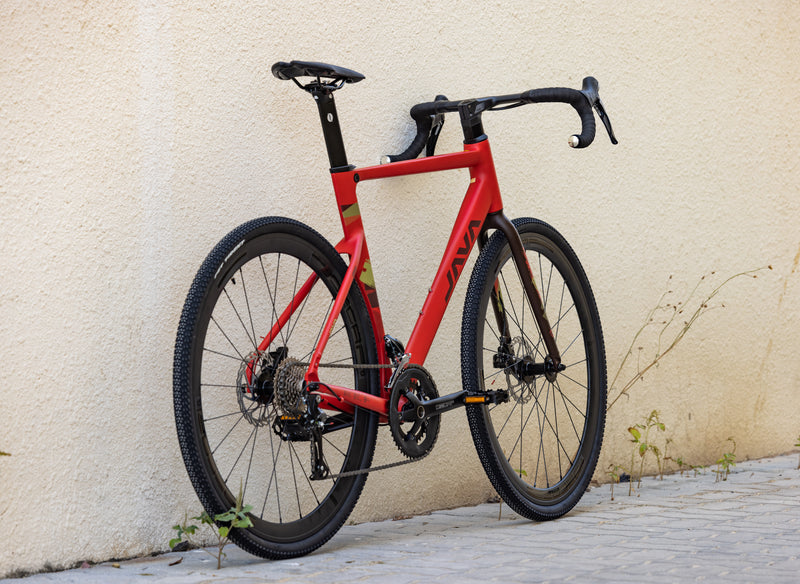 The JAVA IDRA, a versatile gravel bike designed to elevate your riding experience. This exceptional bike is loaded with features that will surely impress gravel enthusiasts.
Lightweight Aluminum Alloy Frame: The JAVA IDRA boasts a full aluminum alloy frame, combining strength and lightness. Enjoy nimble handling and effortless maneuverability, making it easier to conquer challenging gravel terrains.

Integrated handlebar with Internal Cable Routing: The IDRA features an integrated cockpit design with internal cable routing. This sleek and streamlined setup not only enhances the bike's aesthetics but also minimizes cable clutter, reducing maintenance and improving aerodynamics.

Shimano Sora Shifter with Shimano Altus 9-Speed Rear Derailleur: Experience precise and reliable shifting with the Shimano Sora shifter paired with a Shimano Altus 9-speed rear derailleur. Seamlessly transition through gears, ensuring optimal power delivery and efficiency on varying gravel surfaces.

700x40c Gravel Tires: The JAVA IDRA is equipped with wide 700x40c gravel tires, offering excellent traction, stability, and comfort. These tires strike a perfect balance between rolling efficiency on smoother surfaces and grip on rough gravel roads, providing a smooth and controlled ride.

Adventure-Ready Design: The JAVA IDRA is built for adventure. Its gravel-specific geometry and rugged construction make it ideal for exploring off-road trails, gravel paths, and even urban environments. Prepare to tackle new challenges and embark on thrilling cycling adventures.

Versatility for All Conditions: Whether you're tackling gravel roads, commuting, or going on long-distance tours, the JAVA IDRA is ready for it all. Its versatile design and components ensure adaptability to different terrains and weather conditions, making it the perfect companion for any adventure.

Sleek and Modern Aesthetics: The IDRA's sleek and modern design will turn heads wherever you ride. With attention to detail and a stylish color scheme, this bike combines form and function, making a bold statement on the road or trail.

Experience the thrill of gravel riding with the JAVA IDRA. Unleash your adventurous spirit, explore new routes, and enjoy the freedom of versatile and reliable performance. Get ready to conquer the gravel and redefine your cycling experience.

Specification
Frame: JAVA Idra alloy gravel frame, Flat Mount Disc
Fork:

JAVA Idra alloy

, 9mm quick-release Flat MountDisc
Shifter: Shimano sora ST-R3000,9 Speed
Front derailleur: Shimano sora FD-R3000
Rear derailleur: Shimano RD-370-L, Altus SGS 9 speed
Crank: Forged AL6061 alloy,50/34T*170mm
Cassette: HR 11-32T 9 speed
Chain: KMC Z9 112L
Brake: JAVA DECA S6 Mechanical Disc Brake
Wheelset: JAVA DECAF 40mm height alloy
Tire: CST/Chaoyang Gravel 700×40c
Saddle: JAVA DECA ED
Handlebars: JAVA DECA 380*83mm alloy 

Integrated gravel 

Seat Post: JAVA Idra aero alloy 300mm
Pedal include
Weight: 12.5 kg in 51 size
| | | | | | |
| --- | --- | --- | --- | --- | --- |
| Frame size number | 45 | 47 | 49 | 51 | 54 |
| Body height in mm | ≤162 | 162-168 | 168-174 | 174-180 | ≥180 |
| B-Seat tube | 450 | 470 | 490 | 510 | 540 |
| A-Seat tube angle | 75° | 75° | 74.5° | 74° | 74° |
| L-Head tube length | 100 | 100 | 105 | 130 | 165 |
| Q-Head angle | 71° | 71° | 71.5° | 72° | 72° |
| N-Effective top tube | 513.8 | 517.8 | 528.6 | 544.4 | 559.9 |
| H-Bottom bracket drop | 70 | 70 | 70 | 68 | 68 |
| G-Chainstay length | 425 | 425 | 425 | 425 | 425 |
| F-Offset | 45 | 45 | 45 | 45 | 45 |
| W-Wheelbase | 997.2 | 1001.2 | 1002.7 | 1010.6 | 1027.4 |
| C-Standover height | 736 | 750 | 766 | 789 | 819 |
| R-Frame reach | 371 | 375 | 379 | 383 | 389 |
| S-Frame stack | 532.8 | 532.8 | 539.4 | 563 | 596.2 |
| WHEEL SIZE | 700C | 700C | 700C | 700C | 700C |