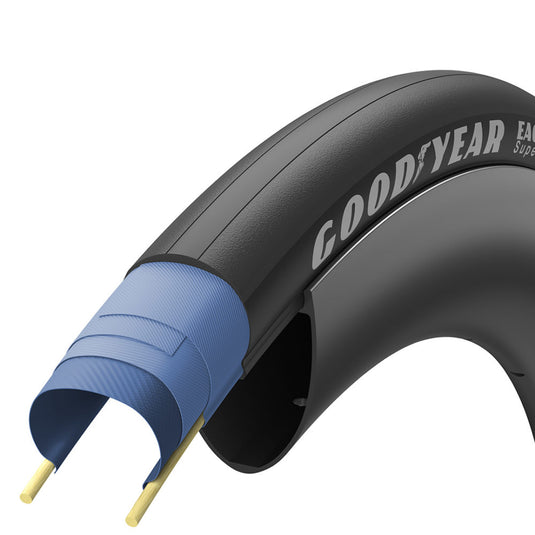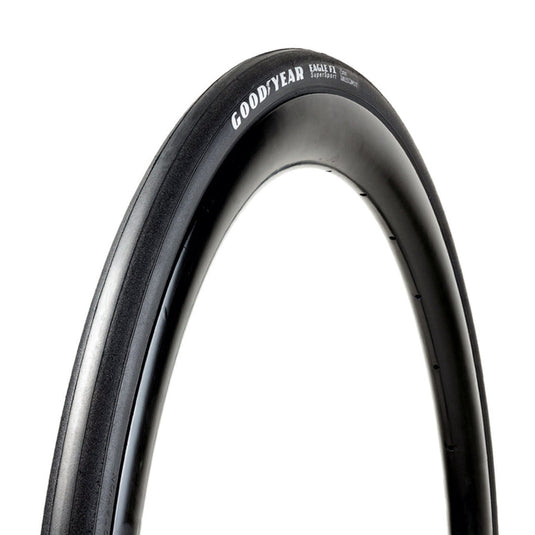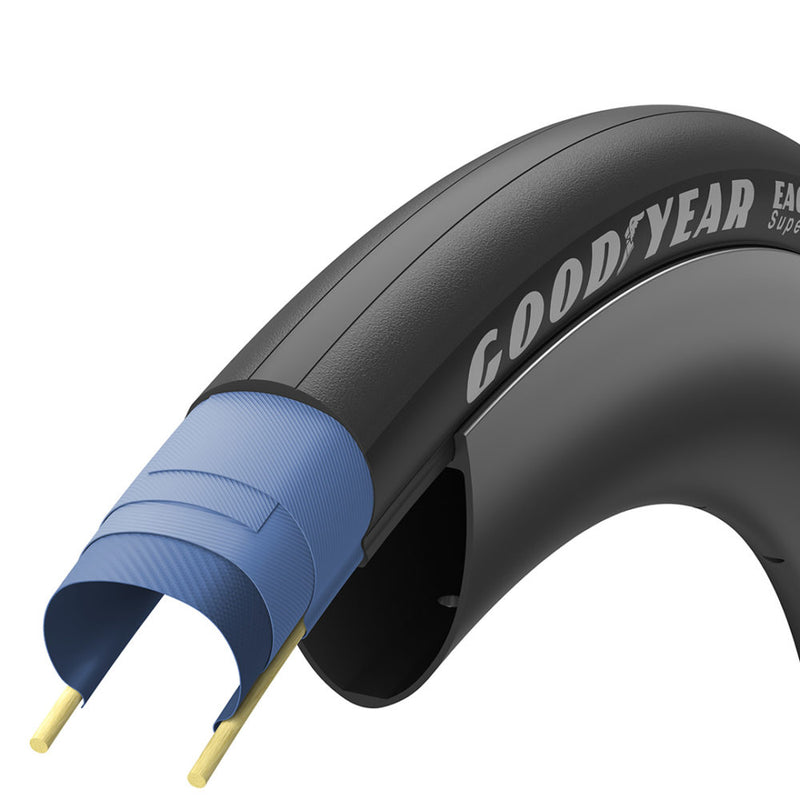 The Eagle F1 SuperSport is Goodyear's fastest Road Ultra-High-Performance tire. Optimizing low rolling resistance with reduced weight, the Eagle F1 SuperSport is the go-to race day tire for Road, Time-Trial, and Triathlon competition. Who rides this tire? For the rider who demands low weight and reduced Crr above all else, starting at just 180g. Where this tyre performs best? Designed for speed, the Eagle F1 SuperSport is your go-to when up against the clock on race day. 
The serious athlete who demands outright speed, low weight and reduced Crr above all else.
Where does this tire perform best.
The Eagle F1 SuperSport R is the ultimate weapon for race day performance, time trial, and triathlon competition.
Construction: Tube Type or Tubeless Complete™
Wall Colour: Black or Transparent
WHEN EVERY SPLIT SECOND COUNTS
Whether against the clock, facing down the competition, or achieving your personal goals, on race day only one thing matters: doing the absolute best you can do. We set out to create a tire that maximizes your performance with no compromise. Minimal rolling resistance; paired with ultra-low rotating mass results in the no-compromise race weapon. When every second counts, eagle F1 will live up to racer's expectations for speed, grip and performance.

Highlights :
Ultra Lightweight - The Eagle F1 SuperSport features a thinner tread cap and smooth tread to lower weight and further reduce rolling resistance. Optimized for competition.

Construction Tubeless Complete™ - Goodyear Bicycle Tires proprietary design that features all the benefits of a Tubeless Ready (TLR) tire with additional air retention properties. A Multi-compound material layer is added to our high-pressure Road-UHP tire casing allowing for improved air retention while providing additional puncture and cut protection with minimal weight increase. Our unique design means more sealant remains after installation, ready for the moment you need it.

Compound Graphene-Silica-Road - A proprietary blend of synthetic and natural rubbers enhanced with Graphene and next-generation amorphous spherical Silica; our all-new Dynamic: GSR compound has been developed with the single purpose of expanding the 'Magic-Triangle' with improved Rolling Efficiency, Traction and increased Durability.

The combination of Graphene, Amorphous Round Silica allows us to independently improve: Rolling Efficiency | +10.1% / Traction| +8.0% / Wear | +7.2%

Tubeless Liner Armor - Bead to Bead Cut and Puncture Protection. A lightweight Nylon Race fabric extending from bead to bead. We employ various fabric materials which are then formed with the casing to provide both cut and protection. We select our fabrics based on not only the size of the tire but also the tire's intended use.


Specifications :
Type: Tubeless Complete™

Compound: Dynamic GSR

Technology : 1/2 Ply TC Liner 120tpi

ETRTO: 28-622

Size: 700x25,28c

Weight: 295g for 28C Tubeless