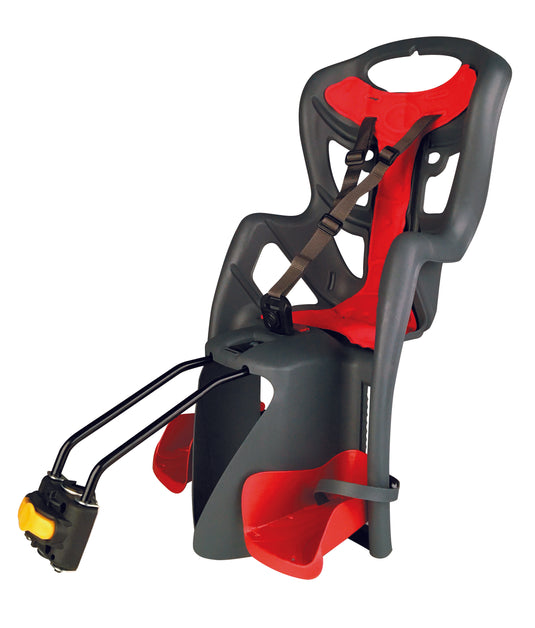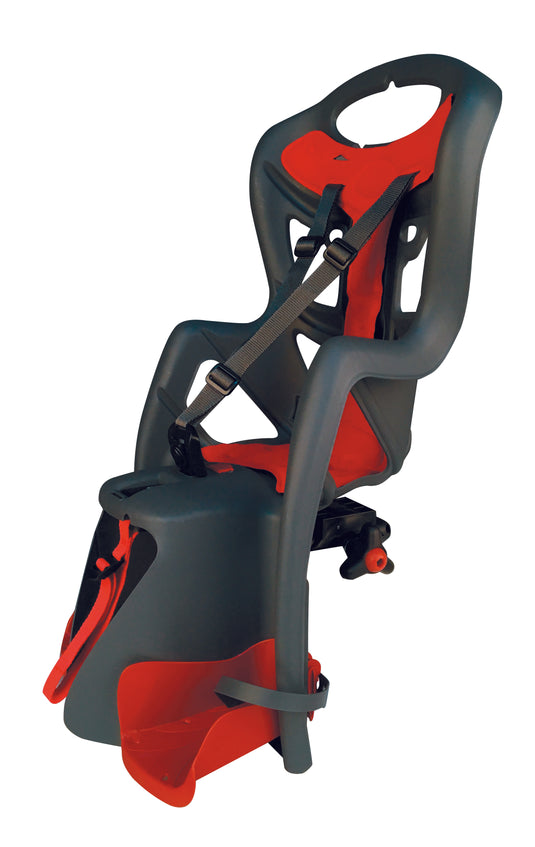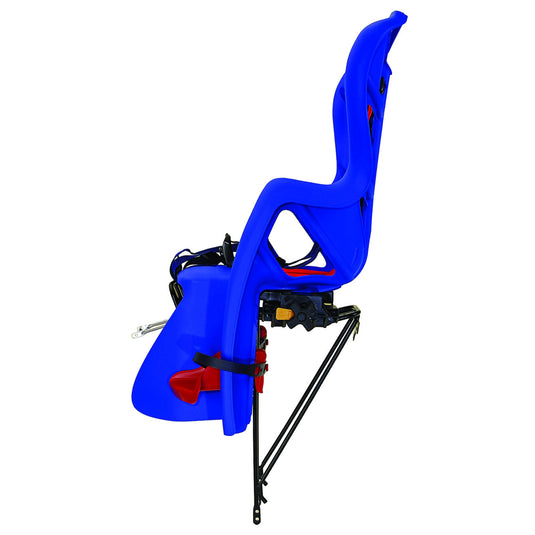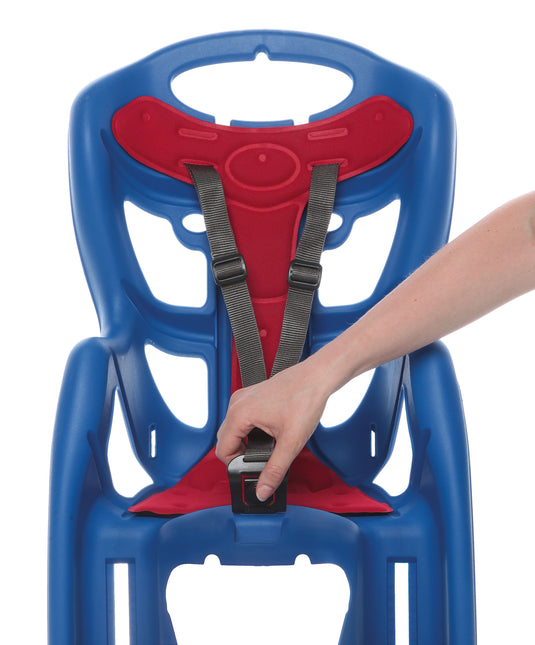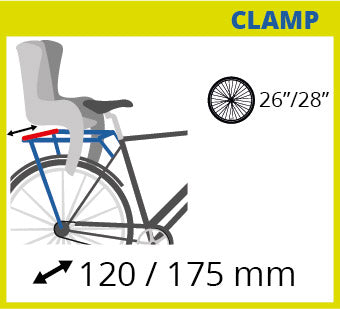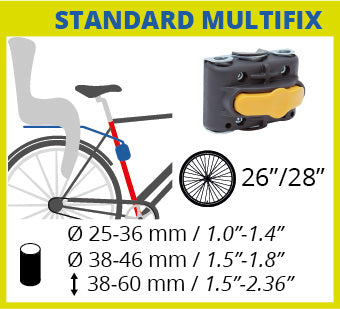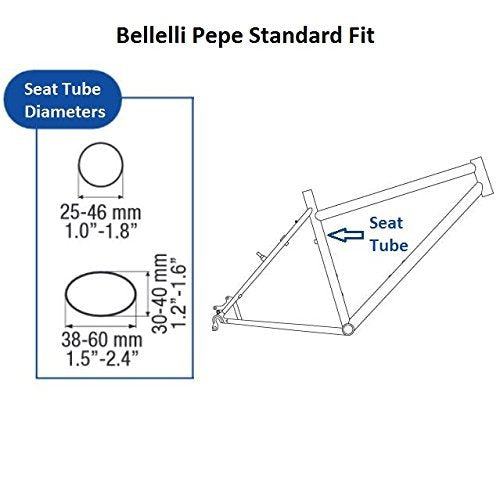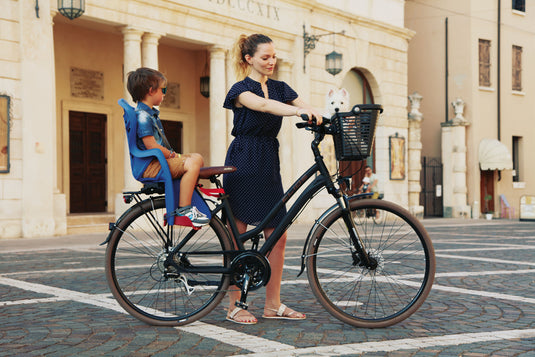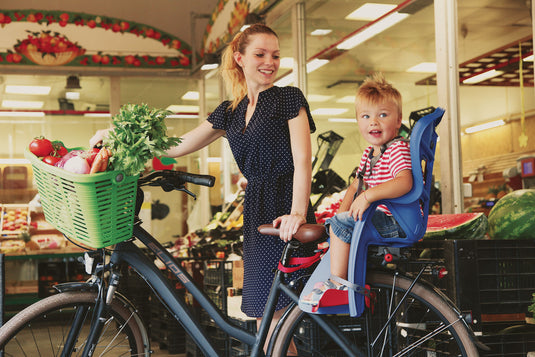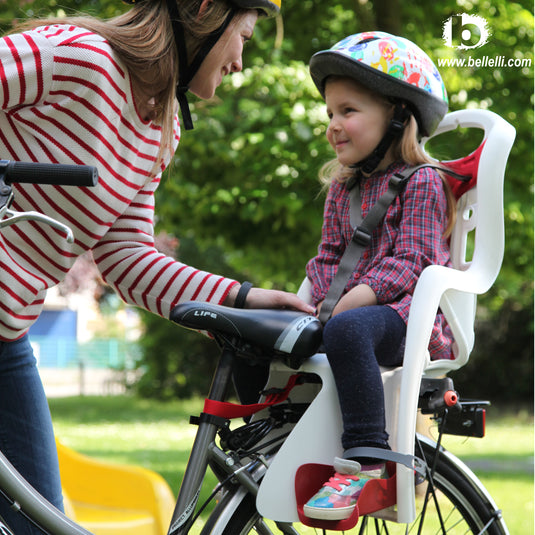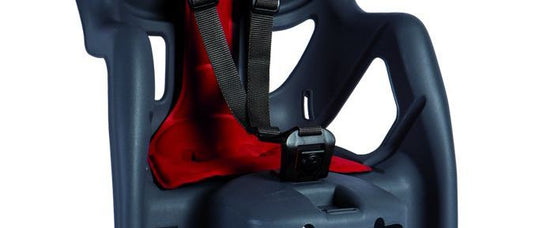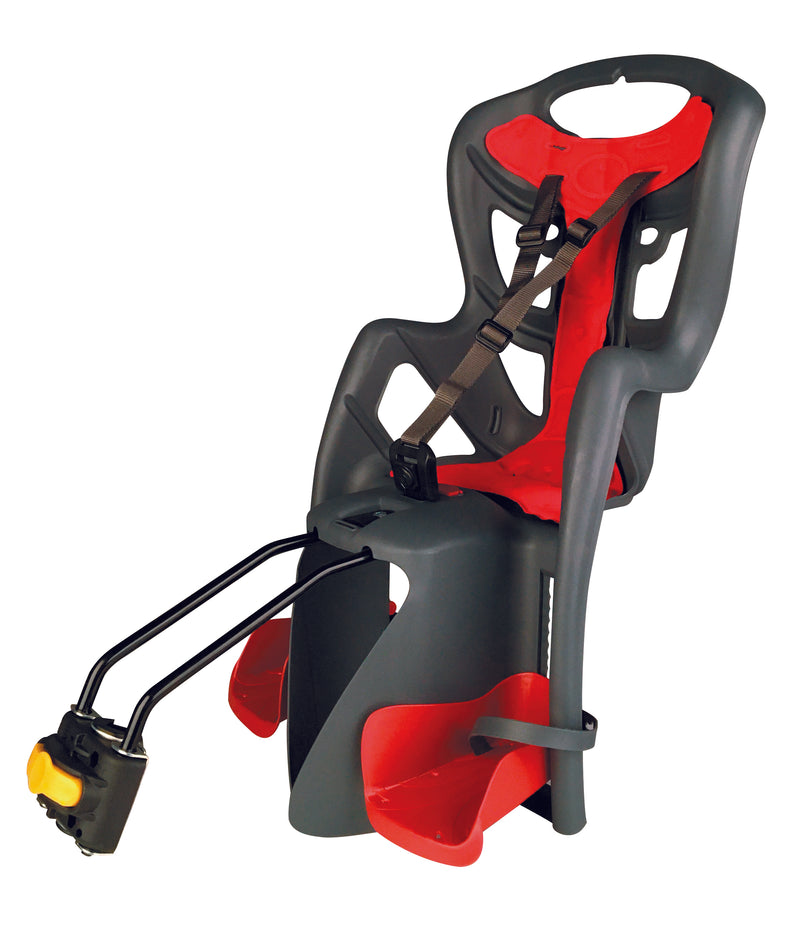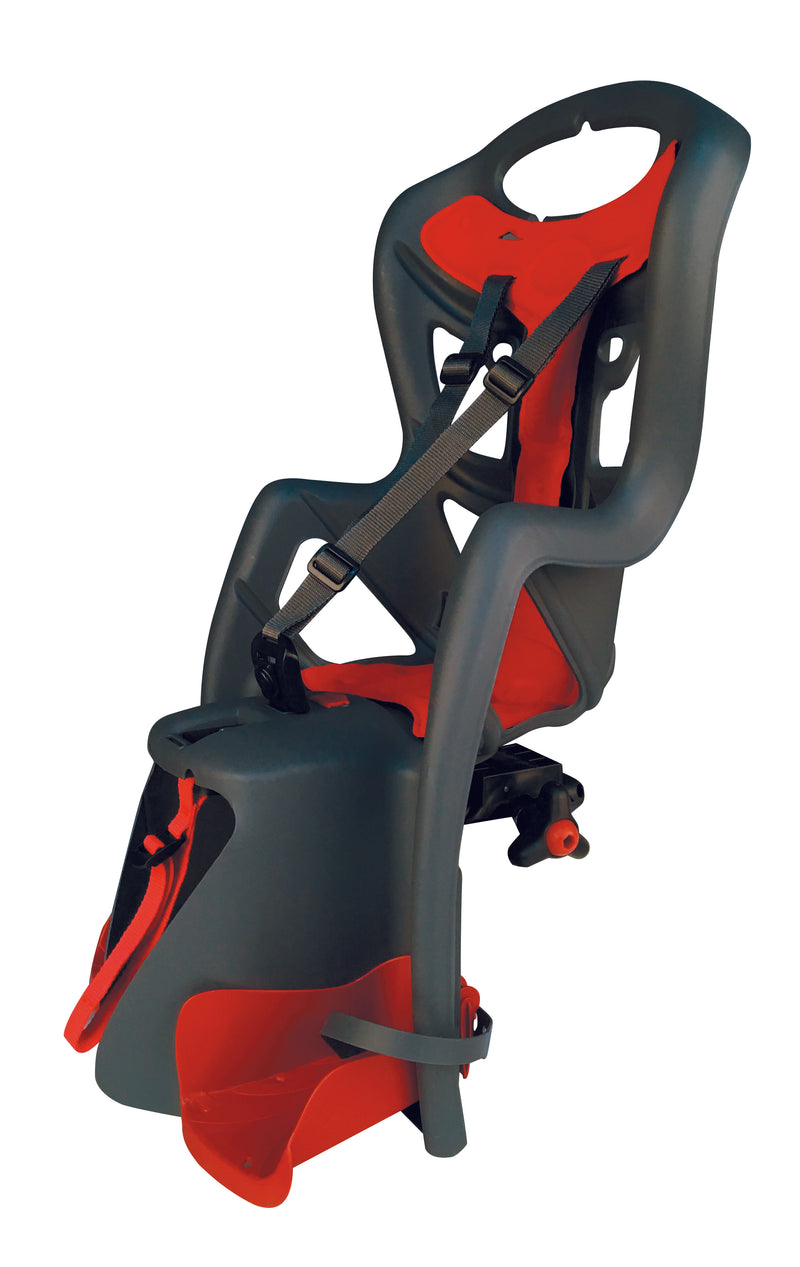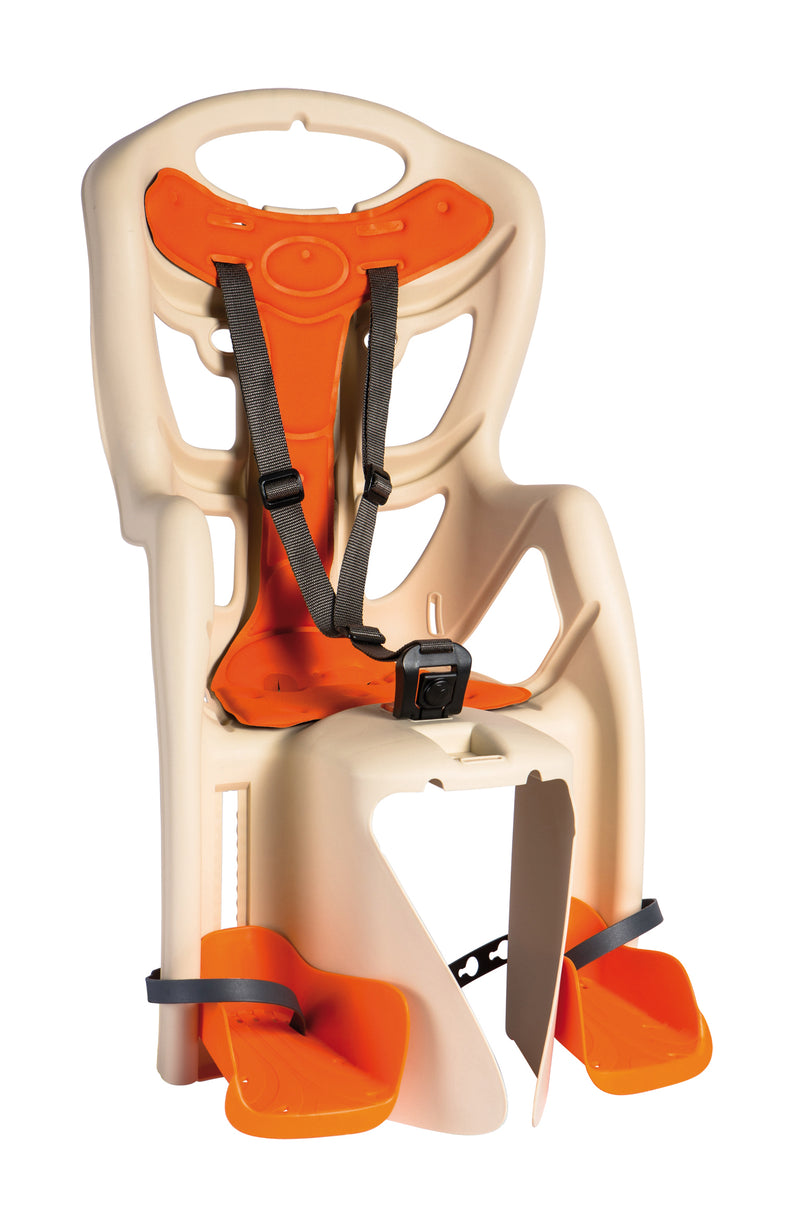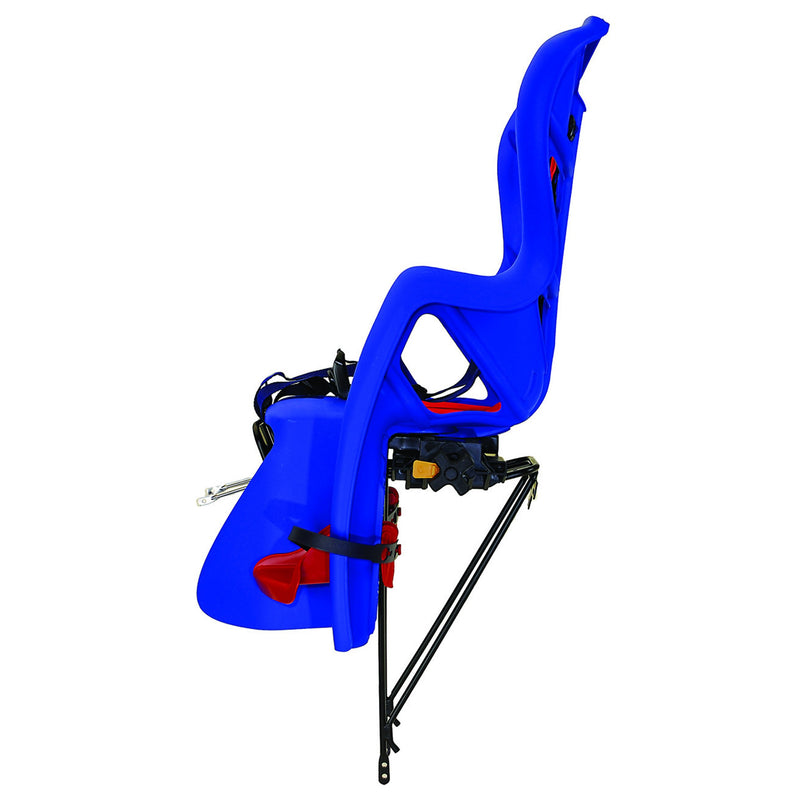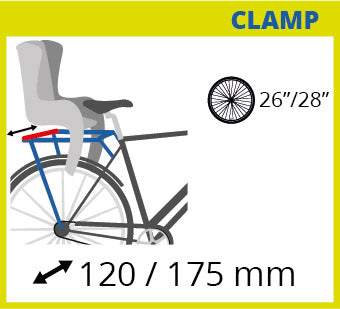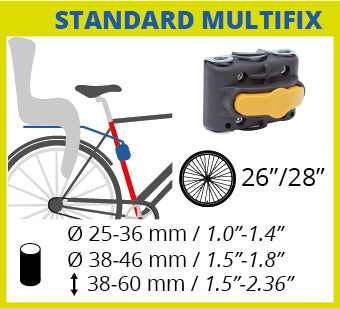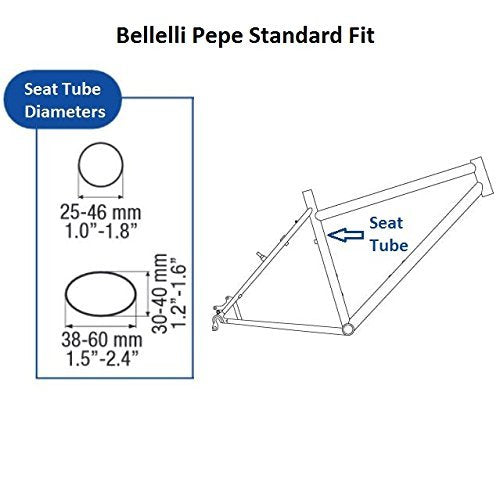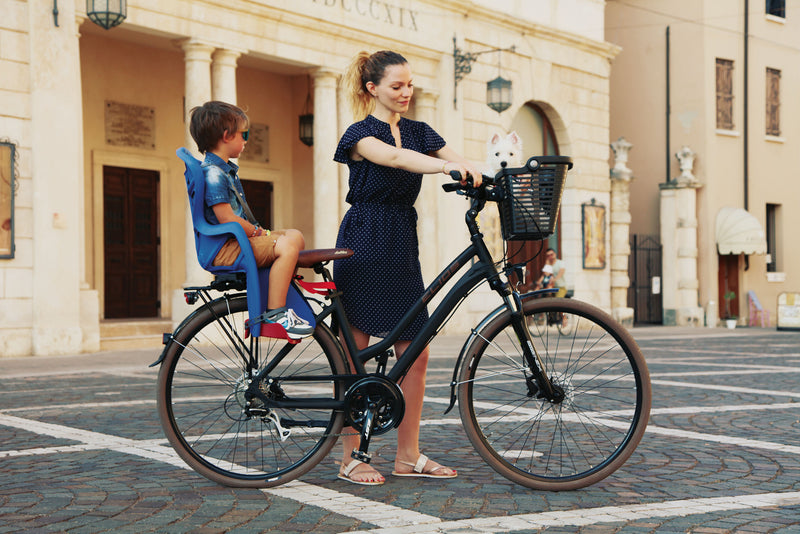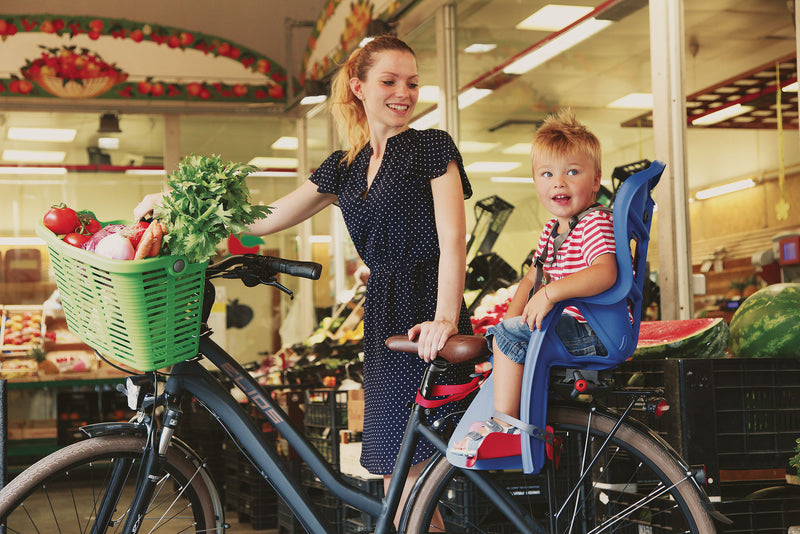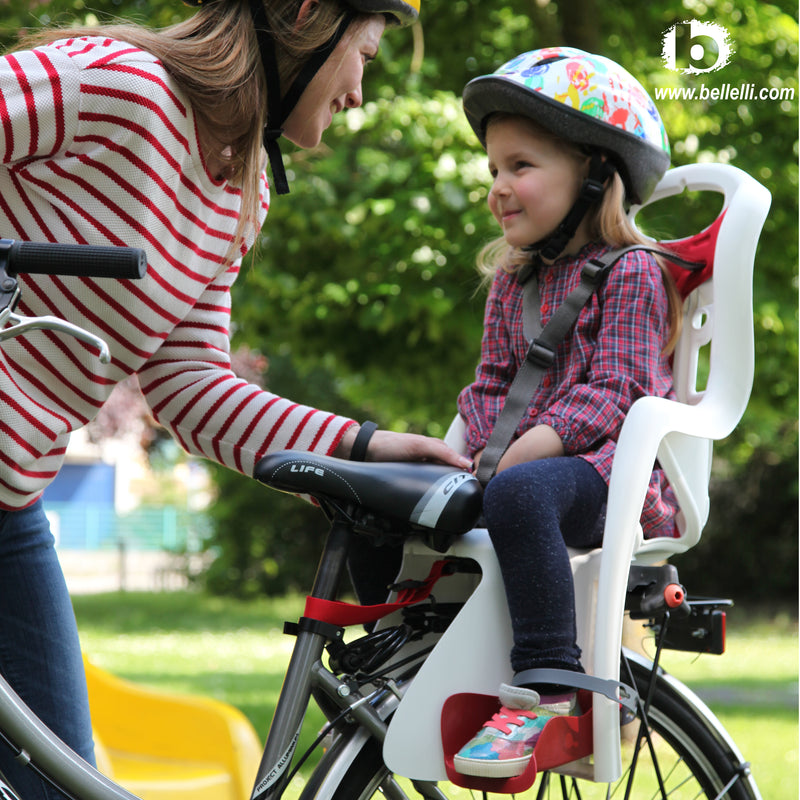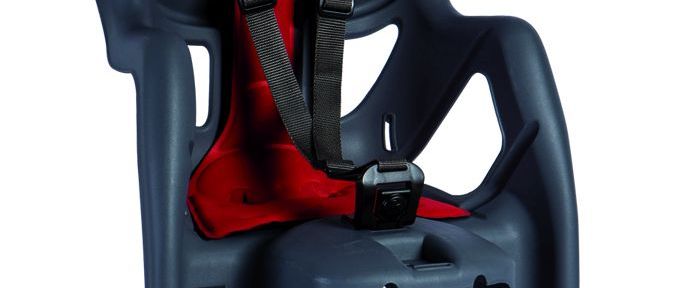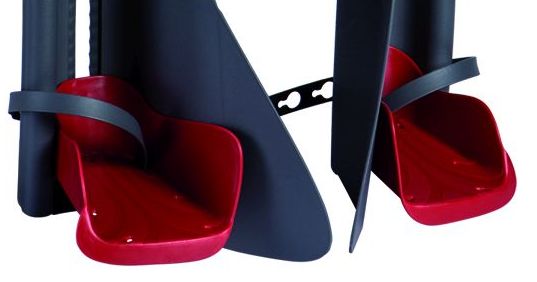 Bellelli Pepe is approved rear bike seat  complying with the European Regulation EN 14344, certified for children weighing up to 22 kg / 48.5 lbs.
Made in Italy, exclusively with certified non-toxic plastic.
Lightweight, resistant and washable frames.
Ventilation holes located at shoulders and back.
Easy-on/easy off the bike.
Can be switched from one bike to another in seconds.
Designed with the most advanced safety and comfort features like:
reclined angle for the neck plus ergonomic shoulders support
high sideboards to increase support and containment
wider and safer legs/feet side protection
childproof, parent-friendly safety buckle, with two depth settings in the center of the seat. Only one hand is needed to fasten and release it.
broad footrests height-settings range.
Bellelli Pepe can be used  with two different mounting systems:
on  the bike frame (Pepe Standard)
on bike carrier (Pepe Clamp). Compatible with carriers conforming to ISO 11243 - 120 to 175 mm. Now also fitting wider carriers -190 mm (E-BIKE: compatible up to 190 mm).
Standard
CClamp