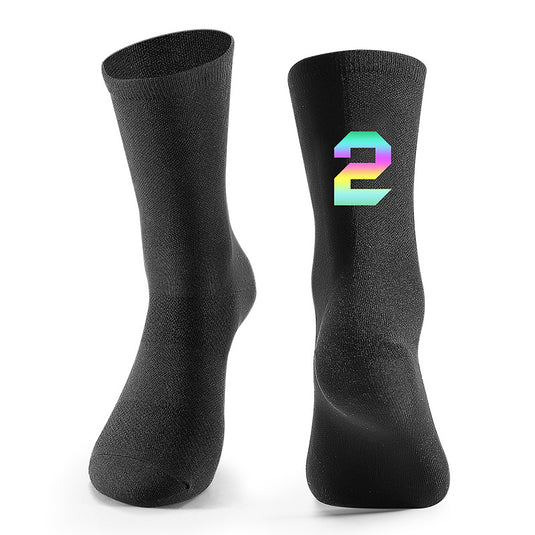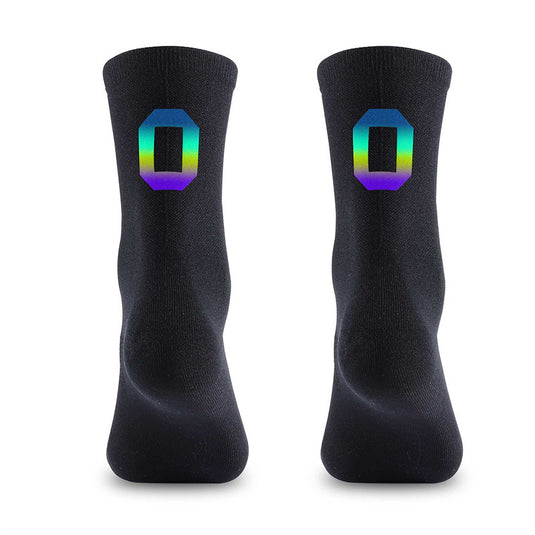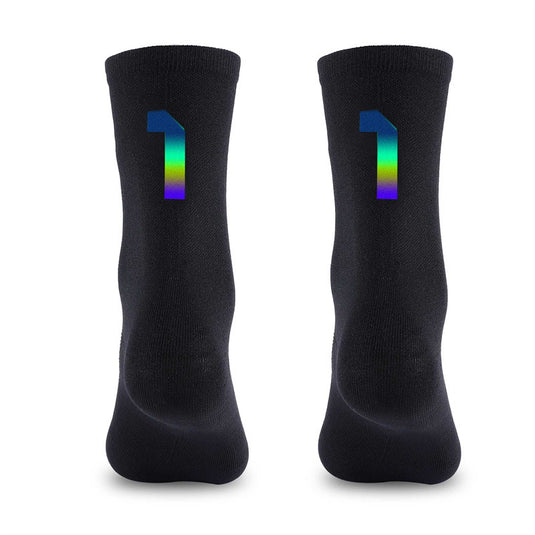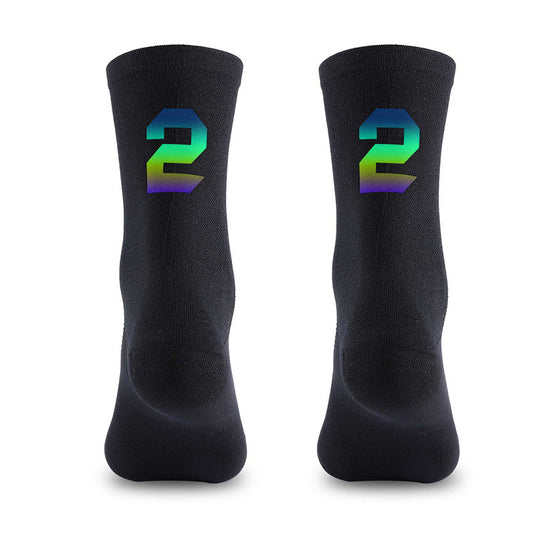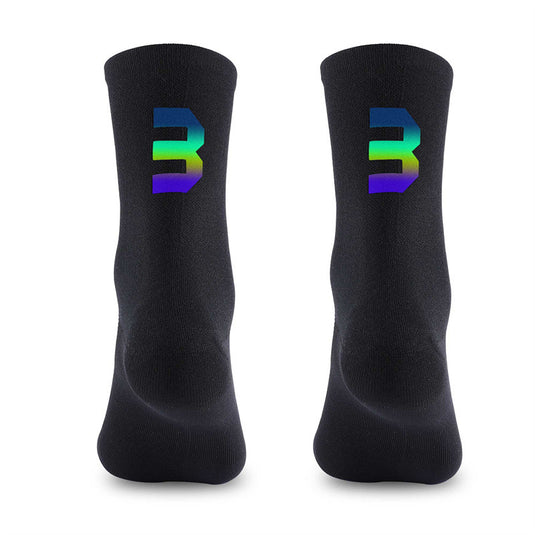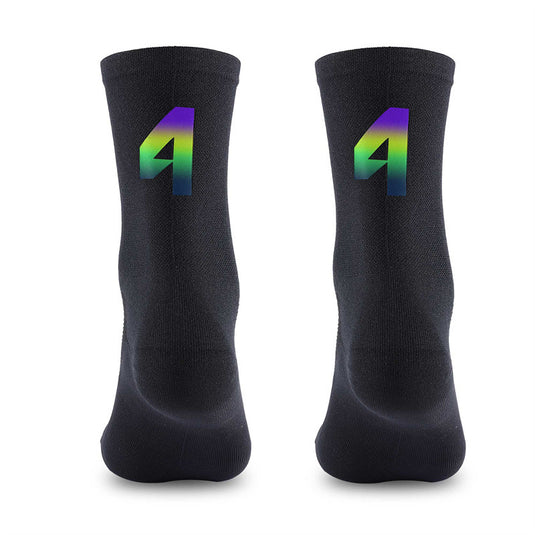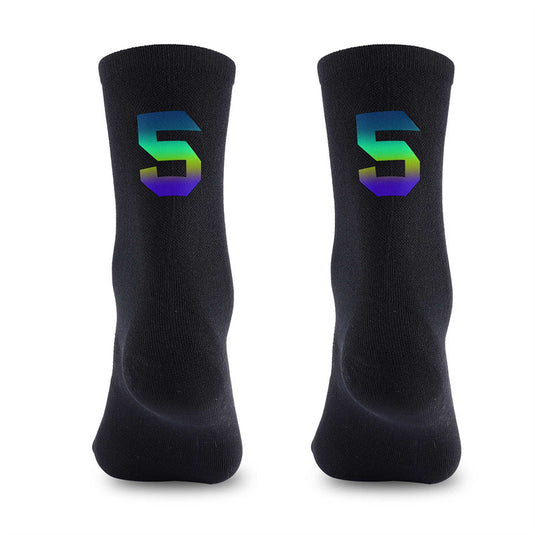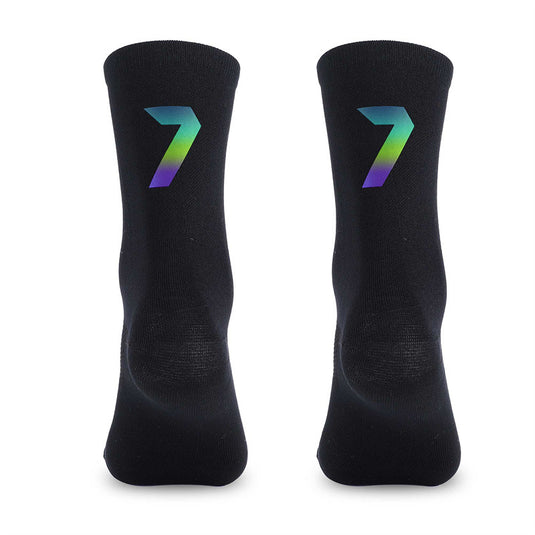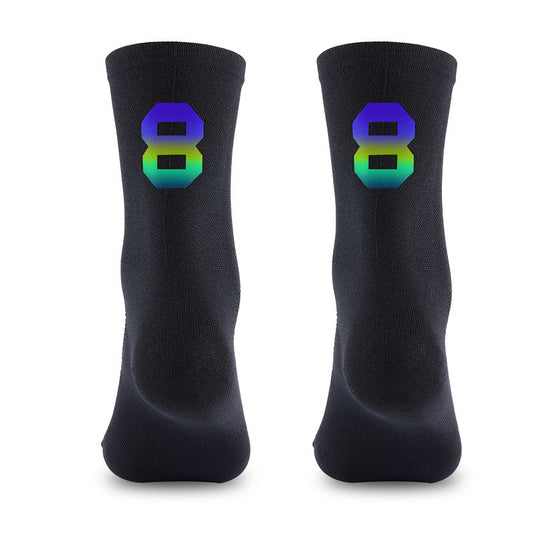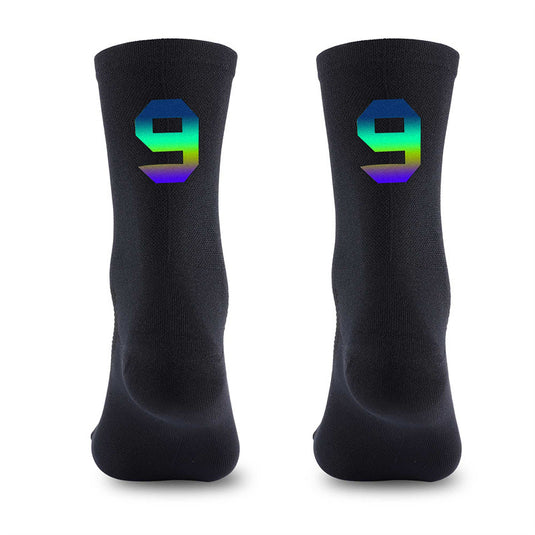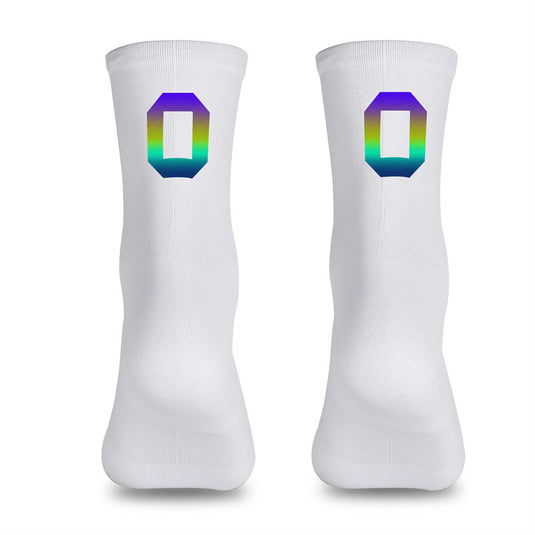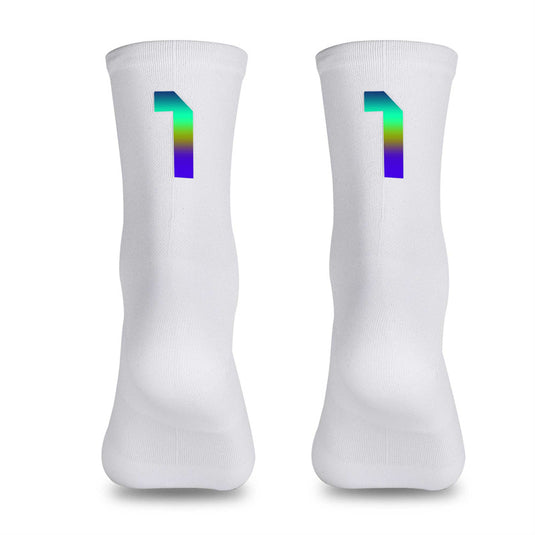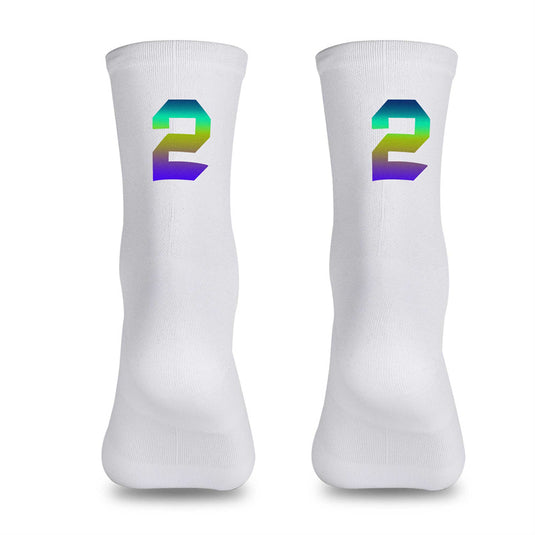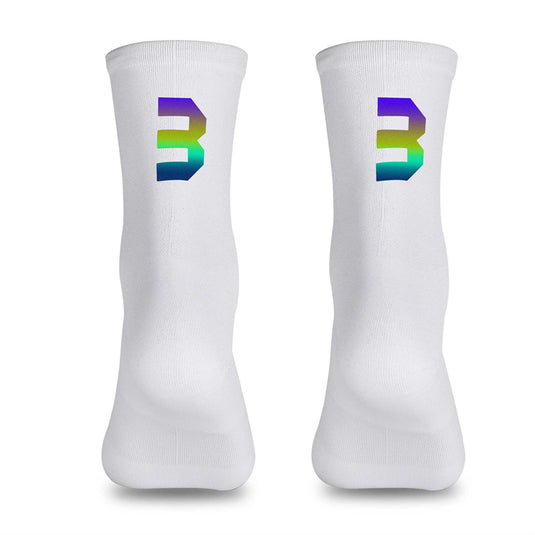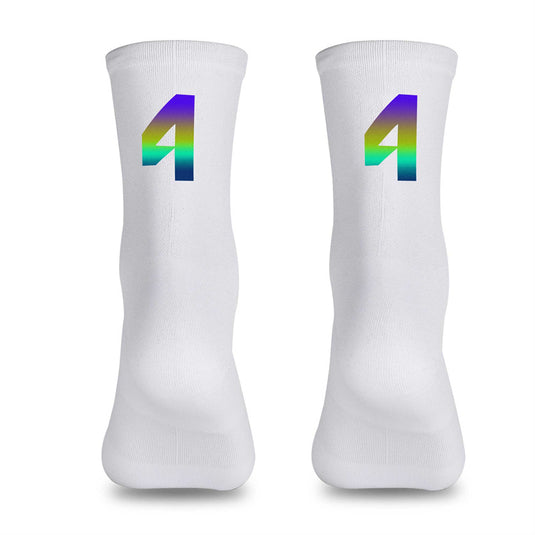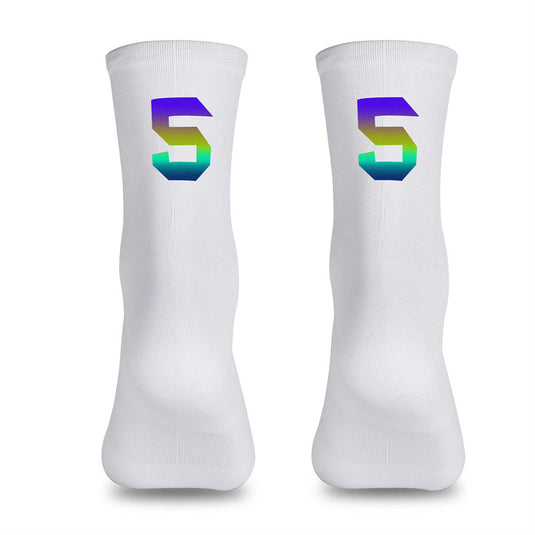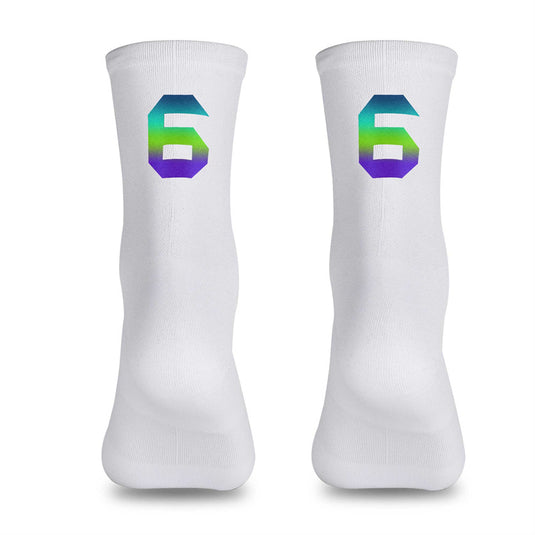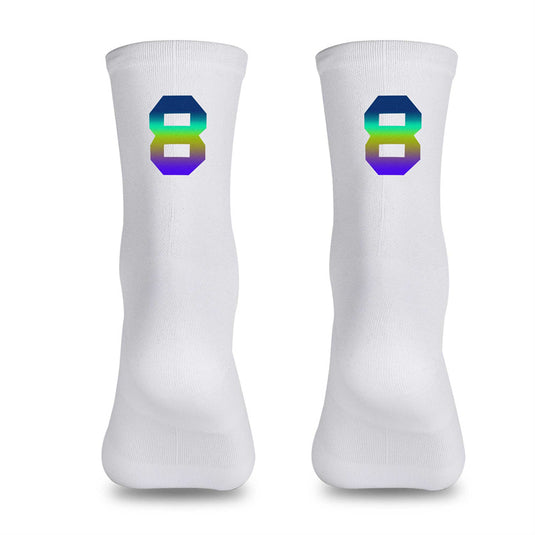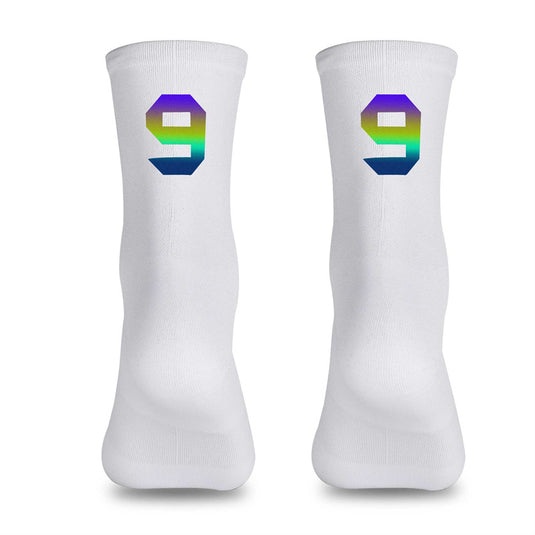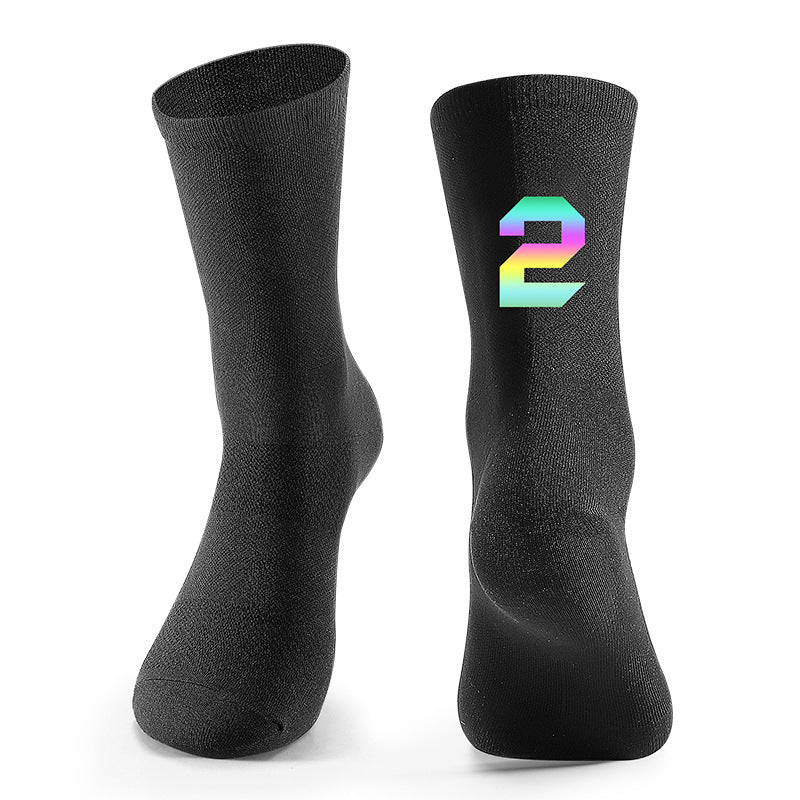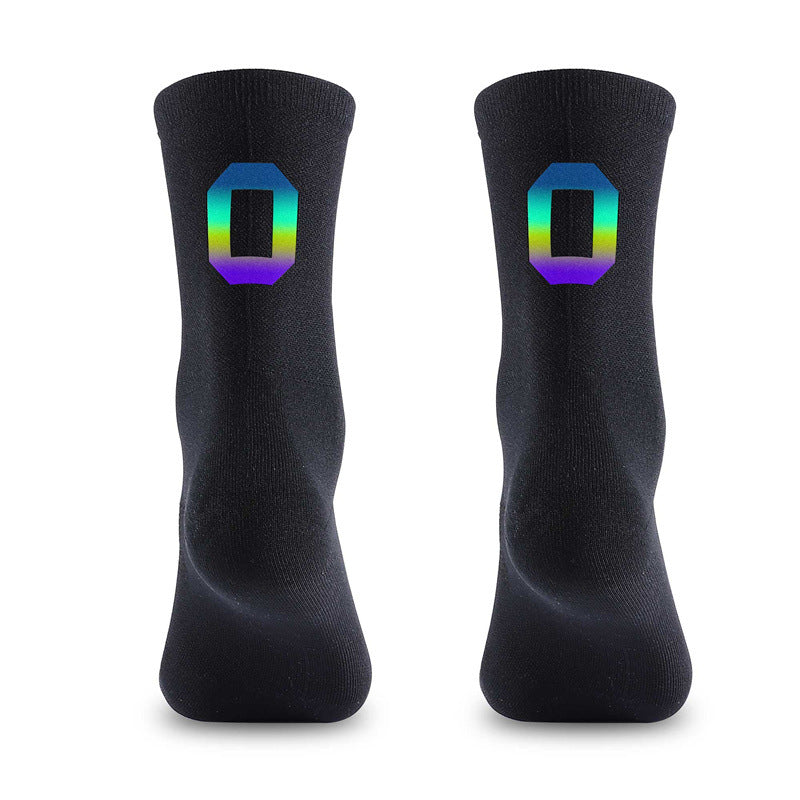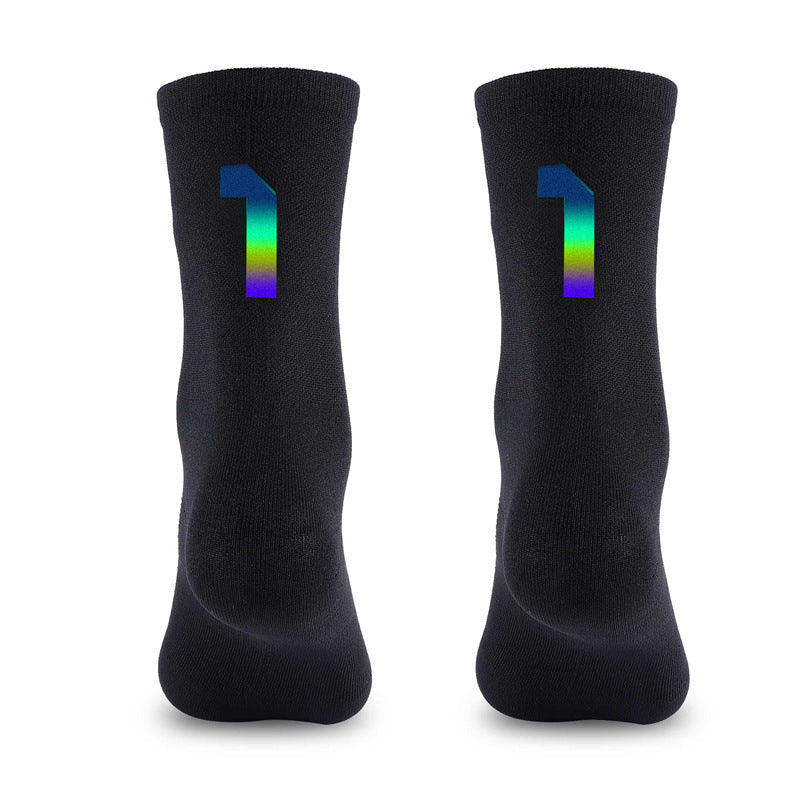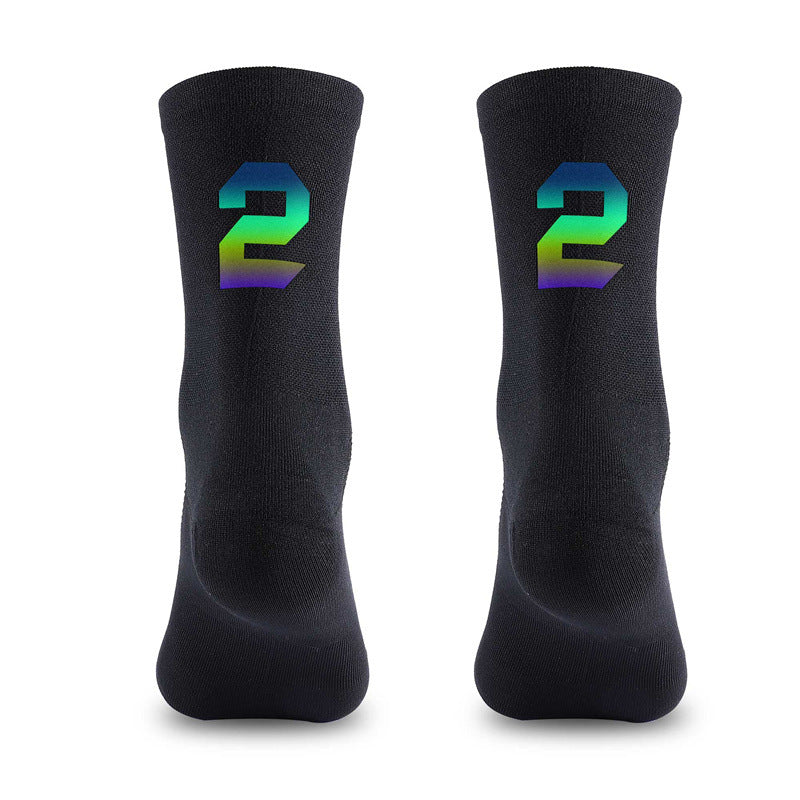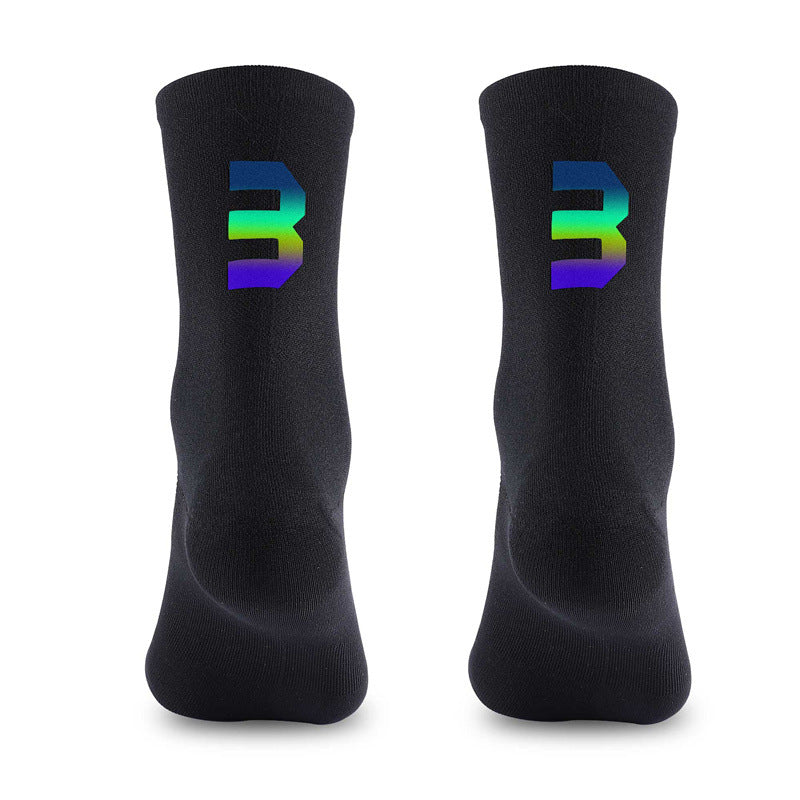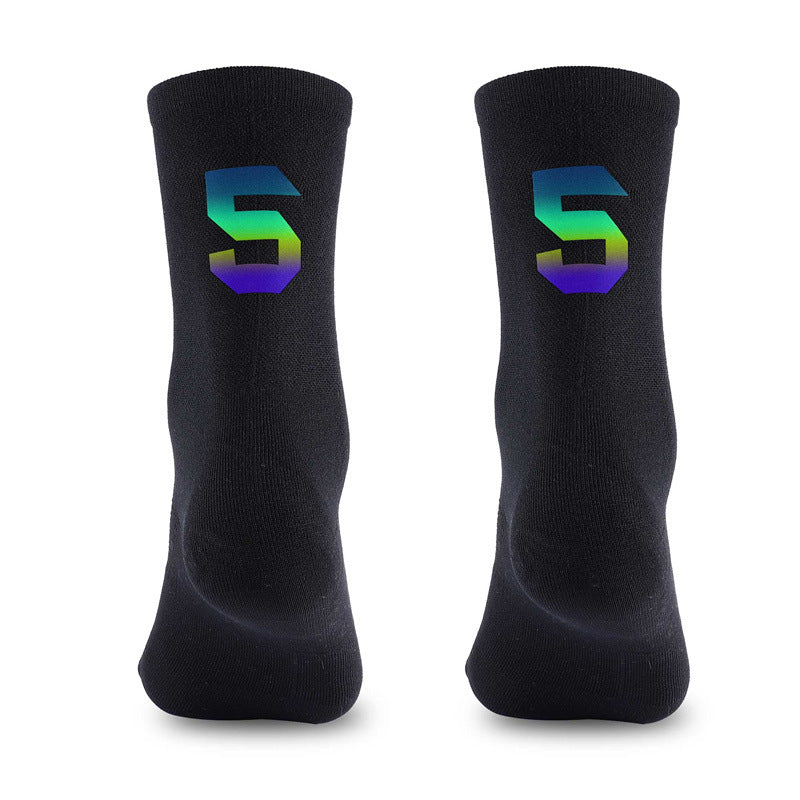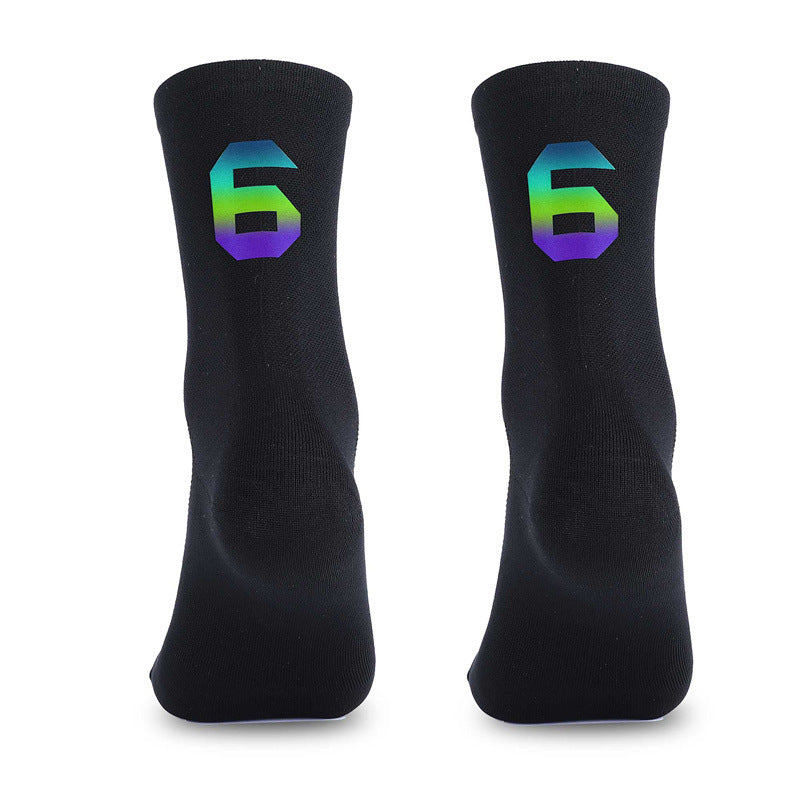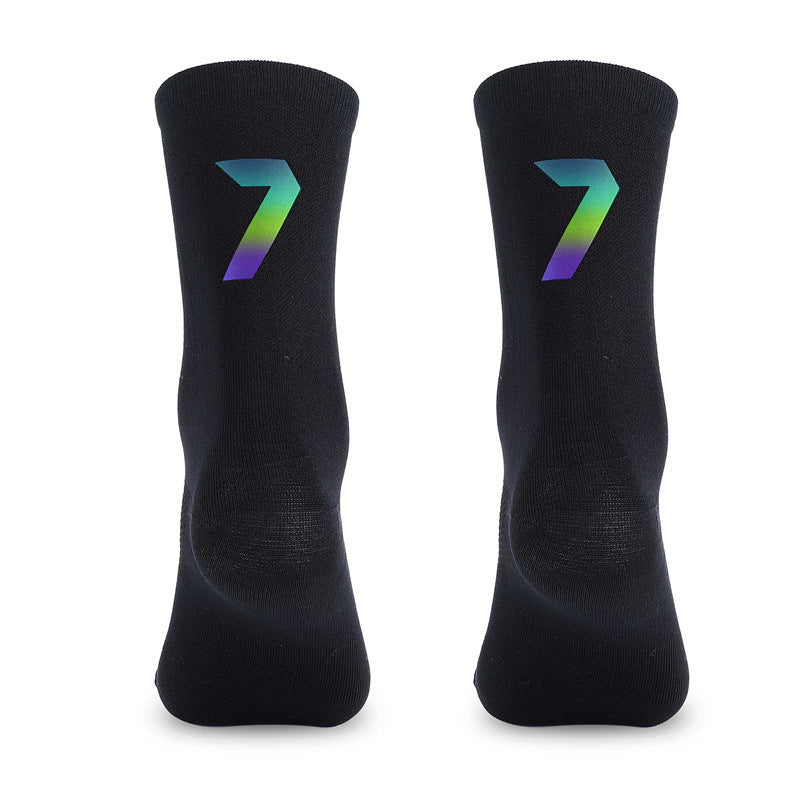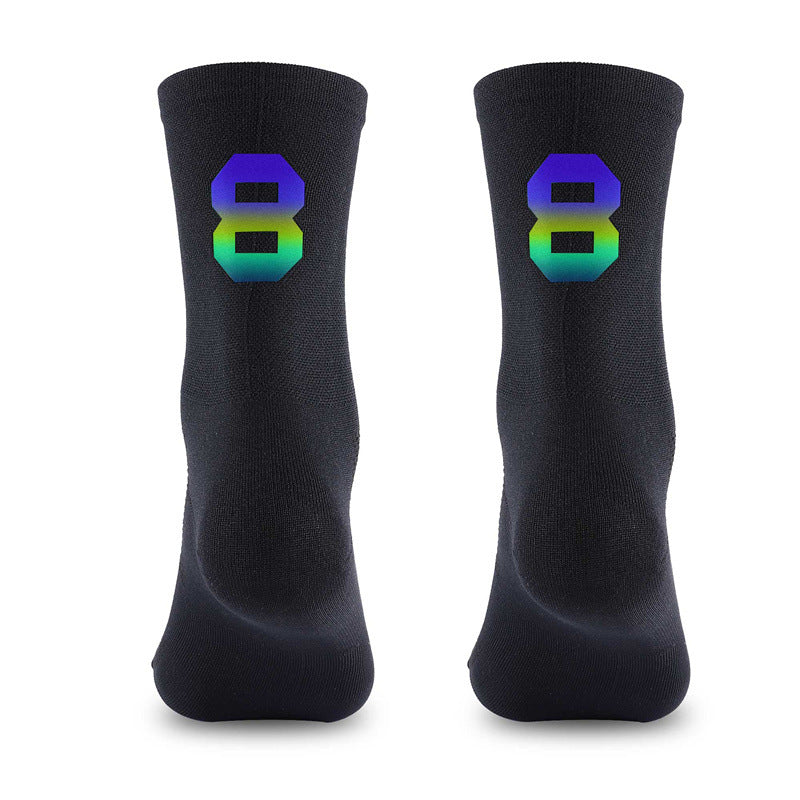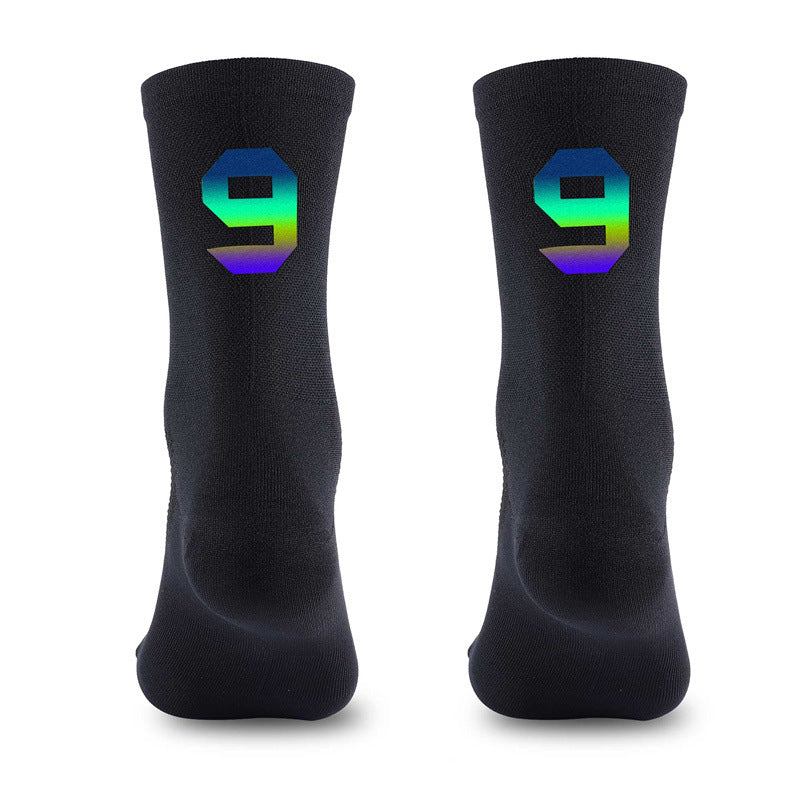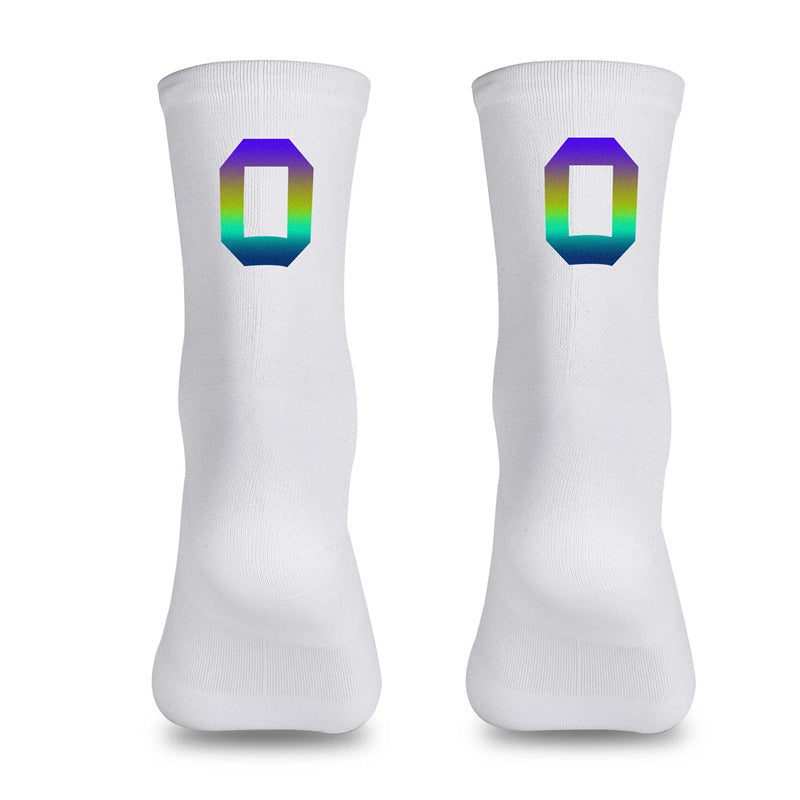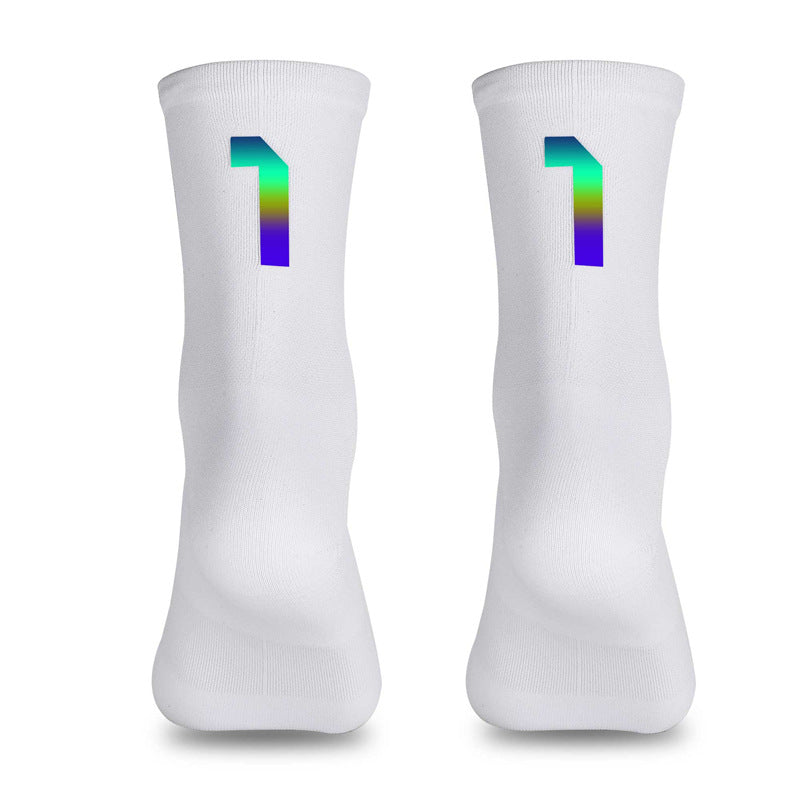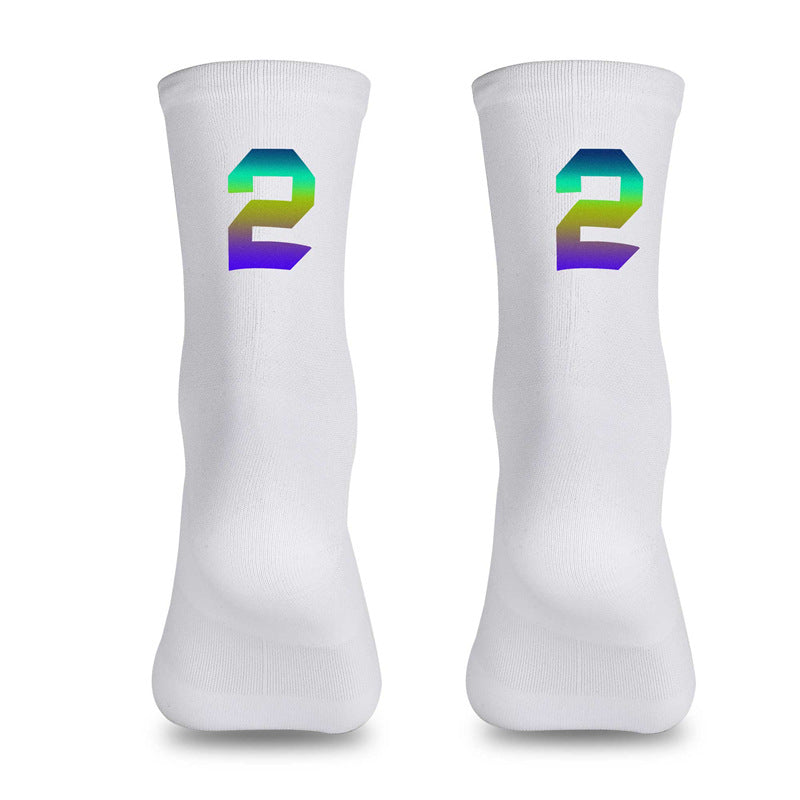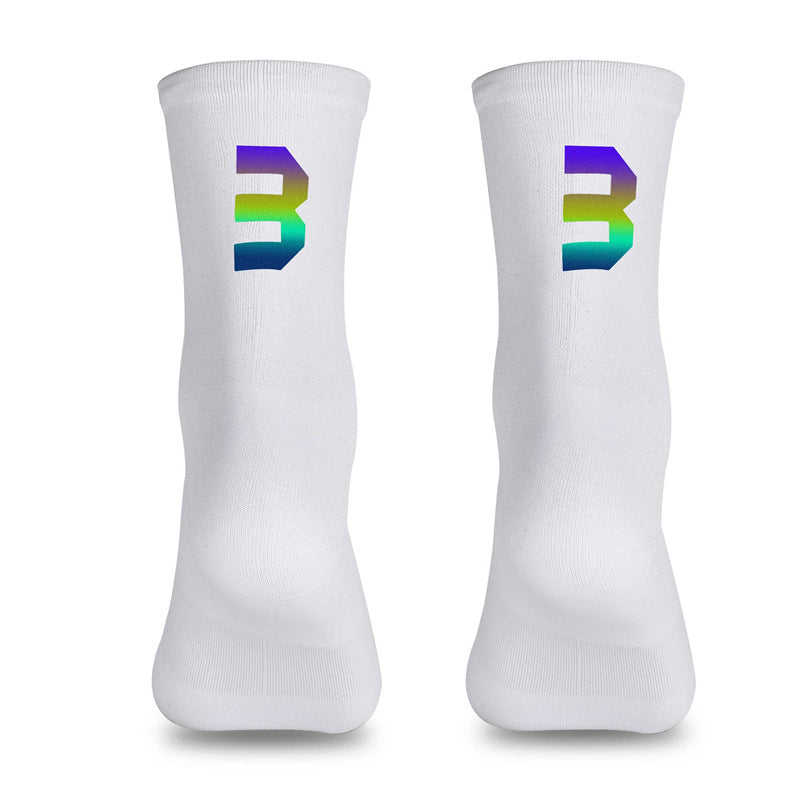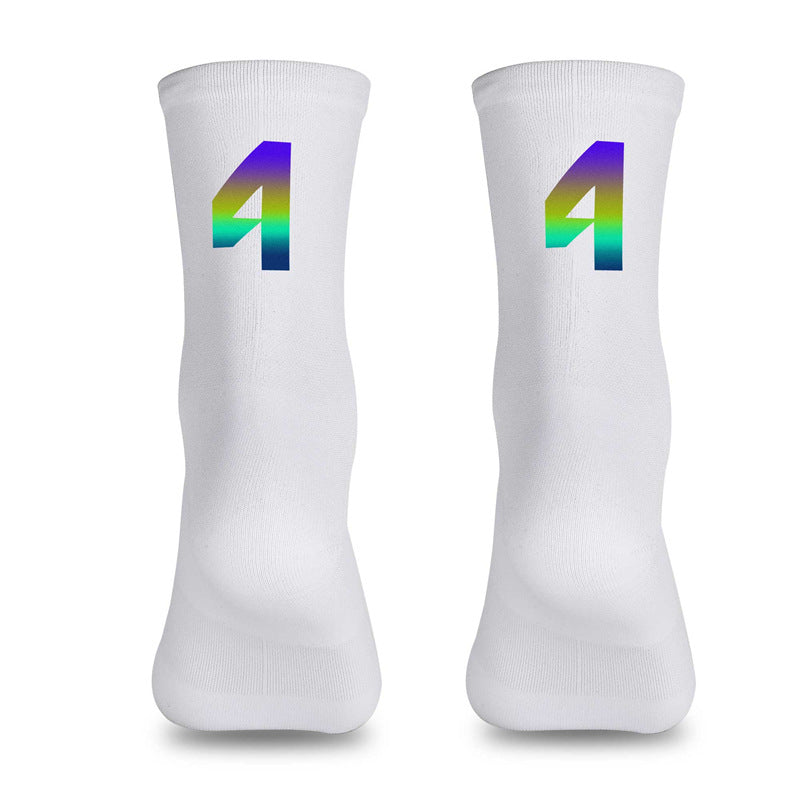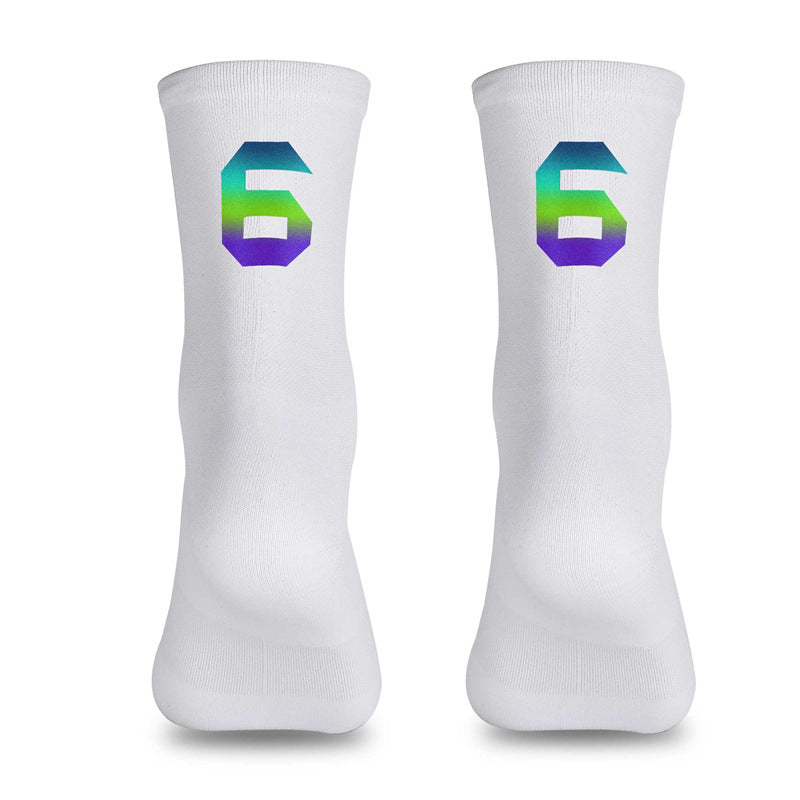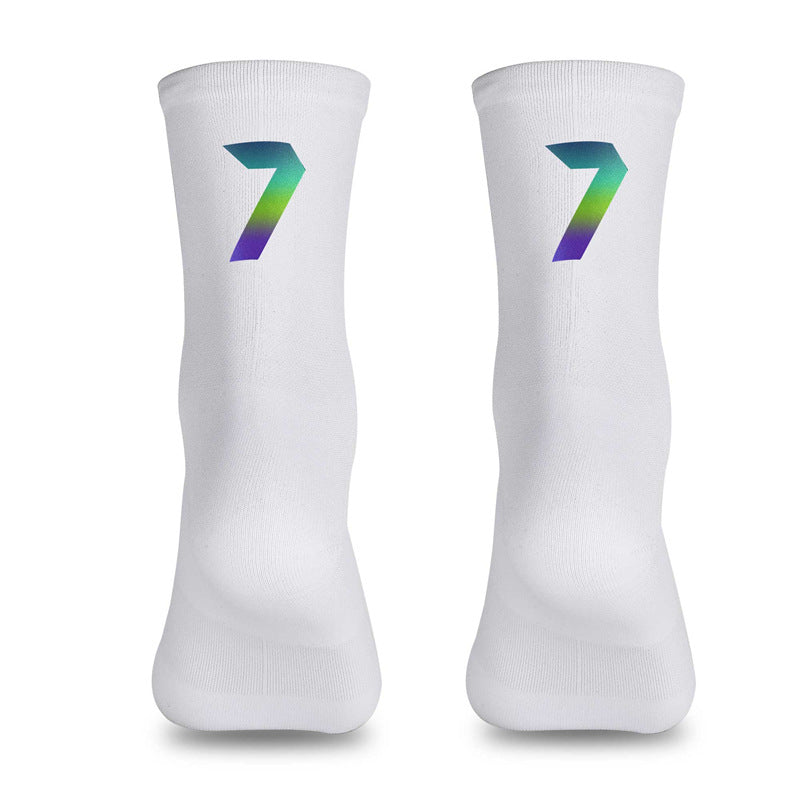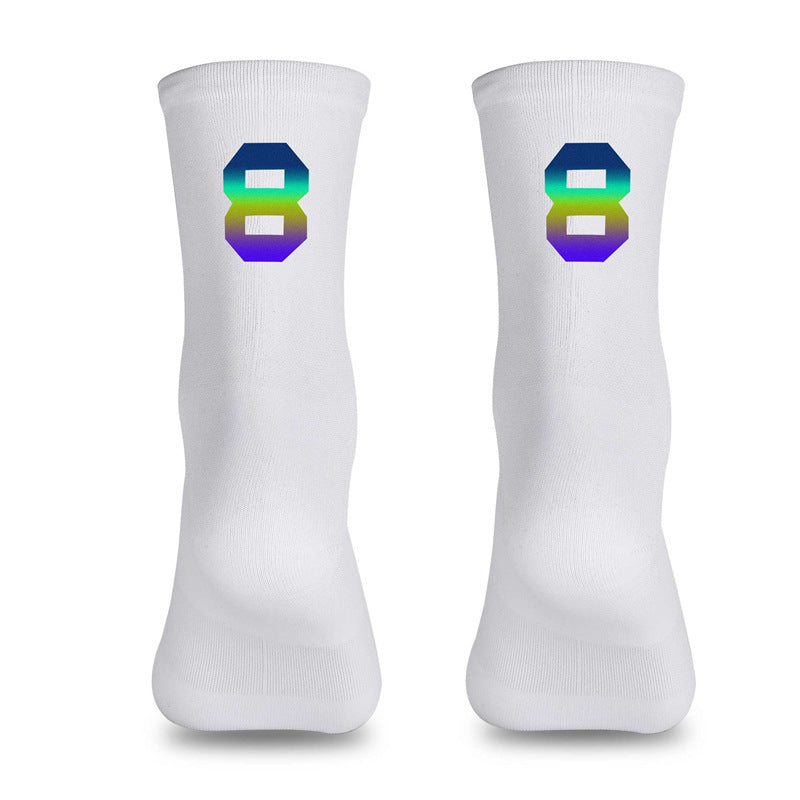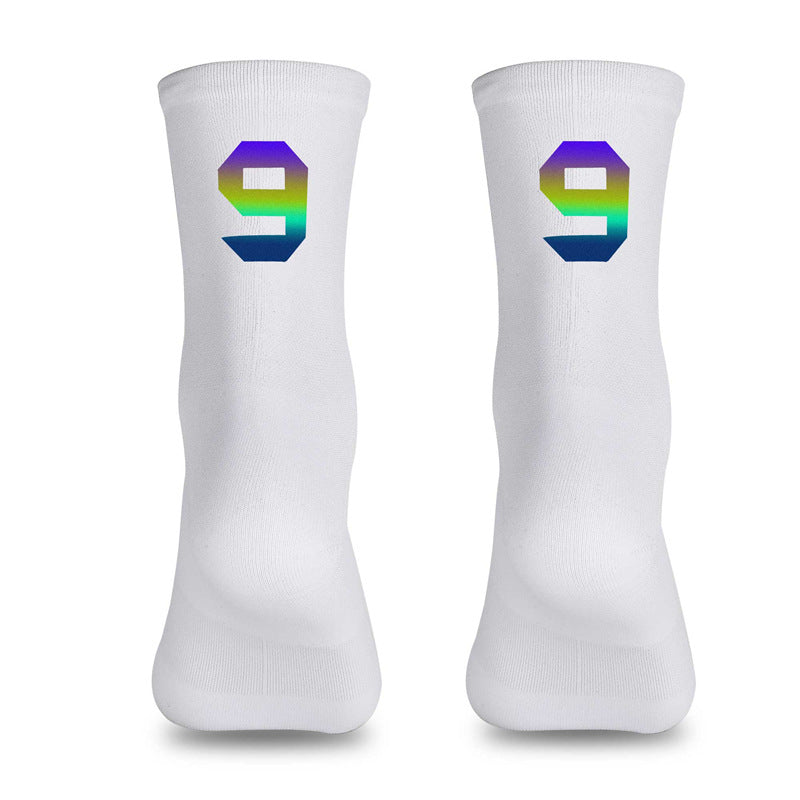 Feather-Light Comfort: Crafted from lightweight nylon material, each pair of these sport cycling socks weighs a mere 50g. Experience the freedom of movement without the burden of heavy footwear.

Breathable Bliss: Enjoy unparalleled breathability as you ride with these socks. The airy design ensures your feet stay cool and comfortable, even during the most intense cycling sessions.

Nighttime Safety: Enhance your safety during nighttime rides with the reflective digital numbers on the back of the socks. Stay visible and ride confidently in low-light conditions, knowing you're easily spotted by others on the road.

Versatile Sizing: Designed to accommodate foot lengths ranging from 39 to 46, these socks offer a comfortable fit for a wide range of cyclists. Say goodbye to the struggle of finding the right size, and embrace a pair that suits you perfectly.

Ride in Style and Security: Not just a practical choice, these socks seamlessly blend style and security. The combination of functionality and a sleek design makes them the ideal companion for both casual and serious cyclists alike.
Materials: Nylon

Weight:50g
Compatible: EU 39-46 size