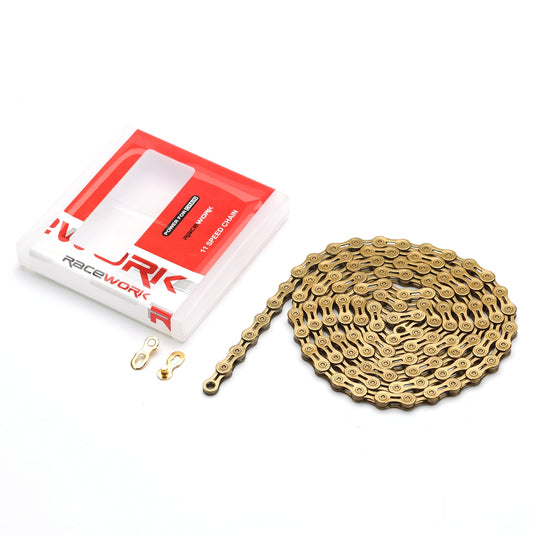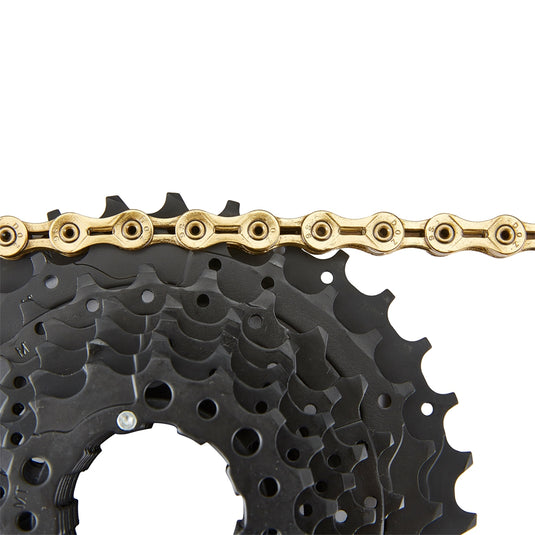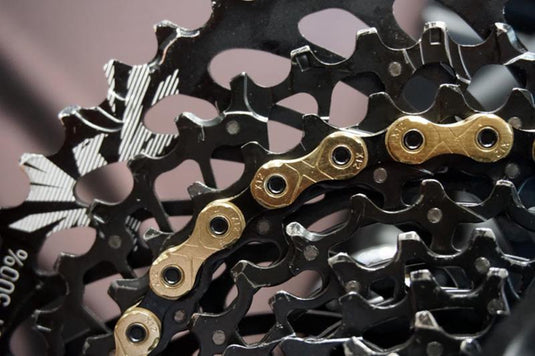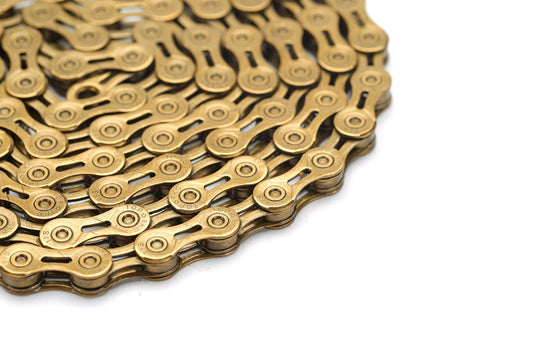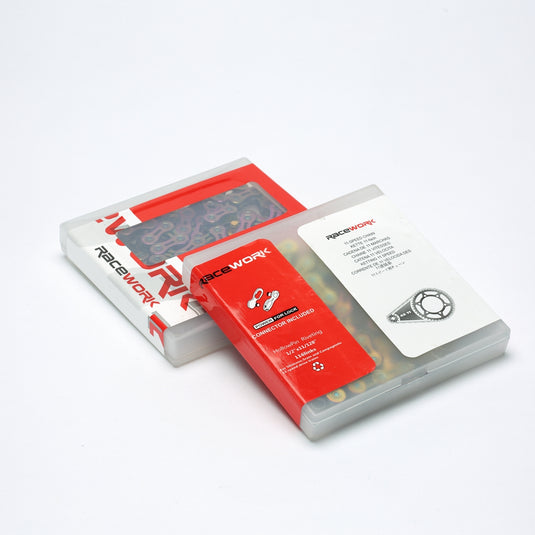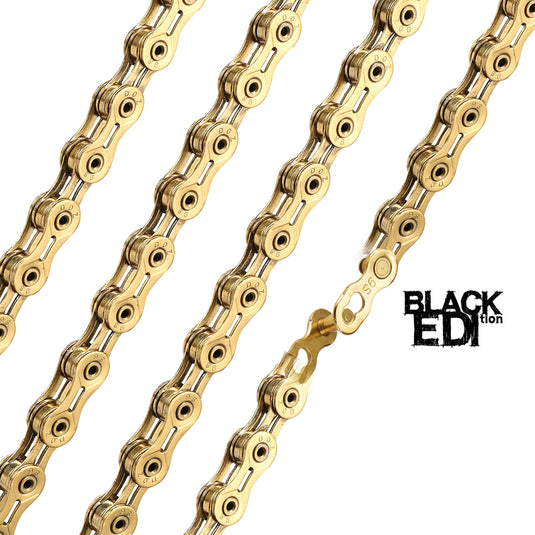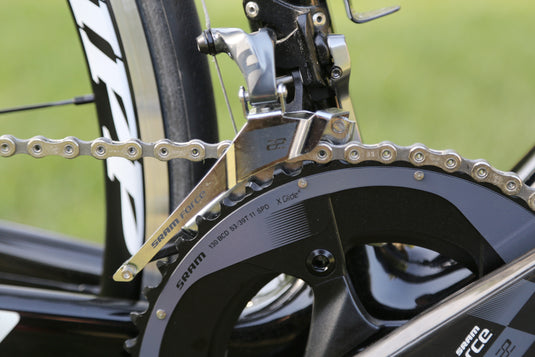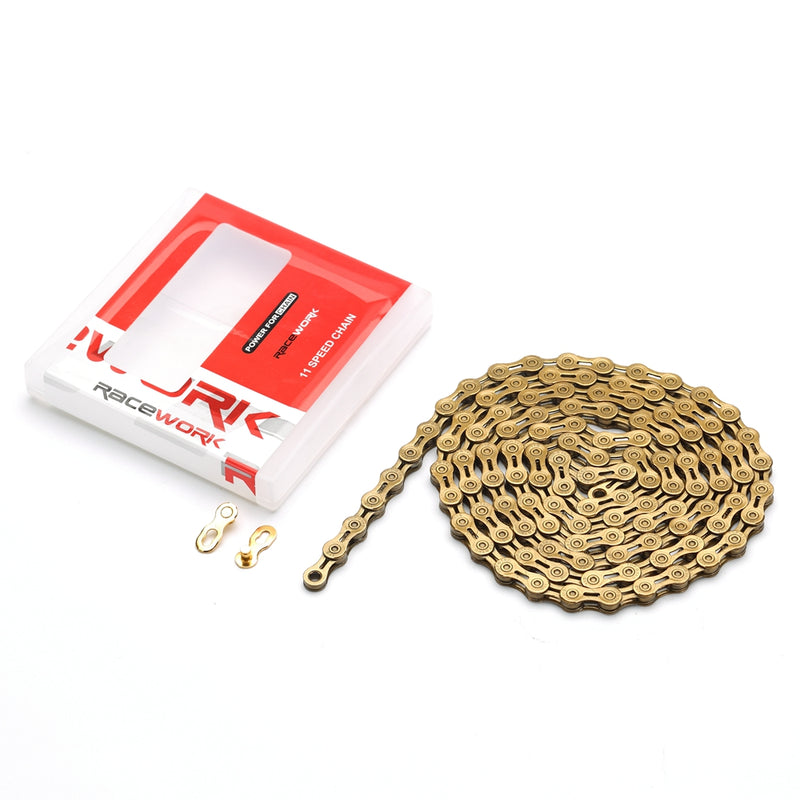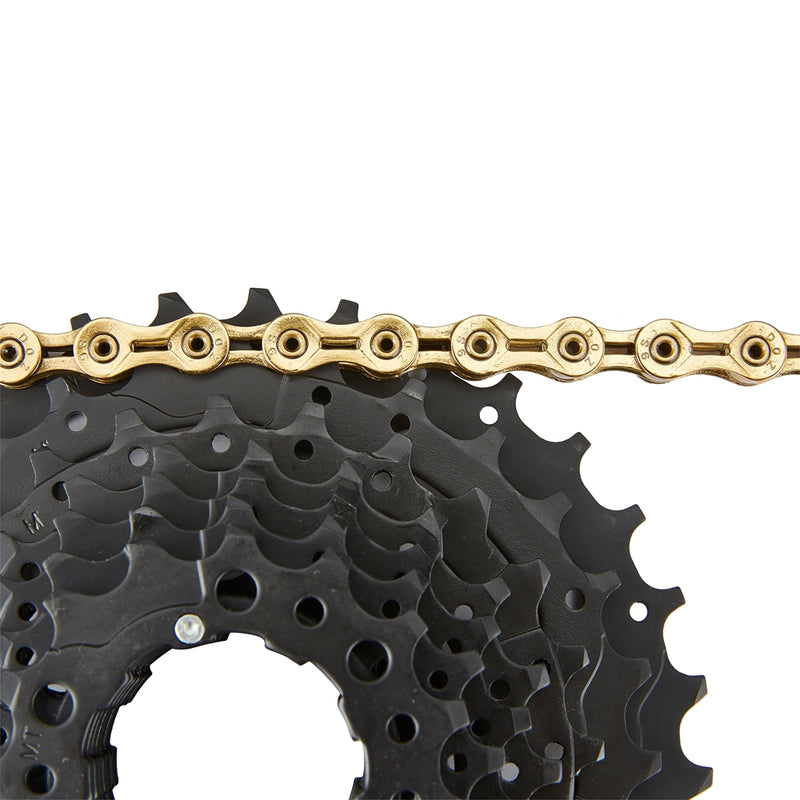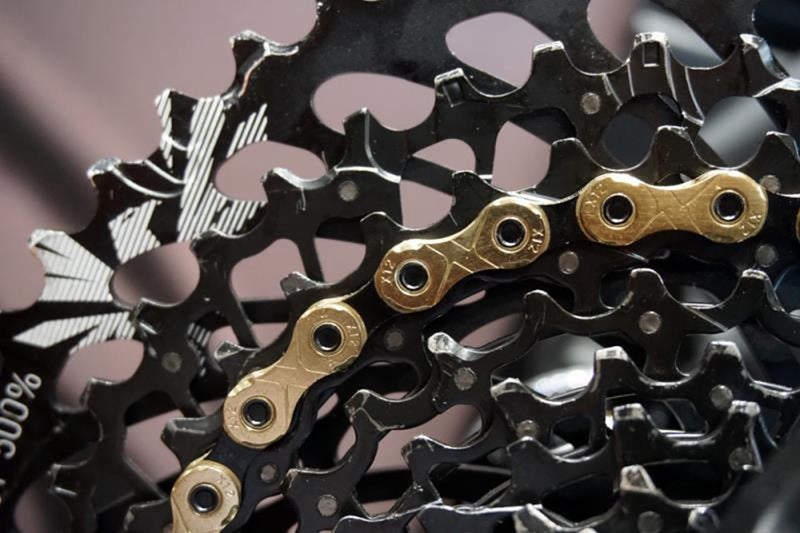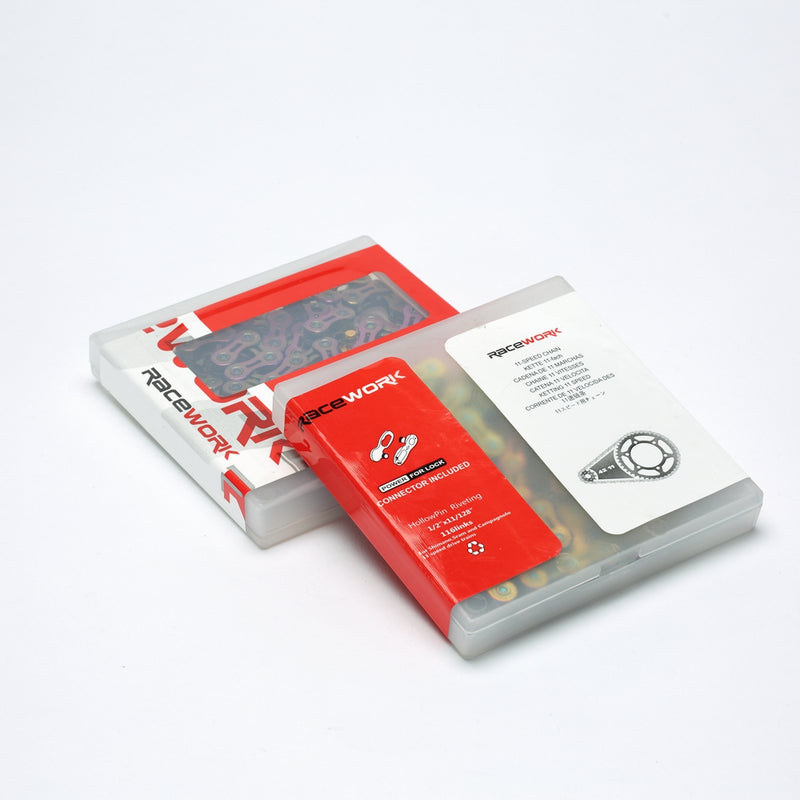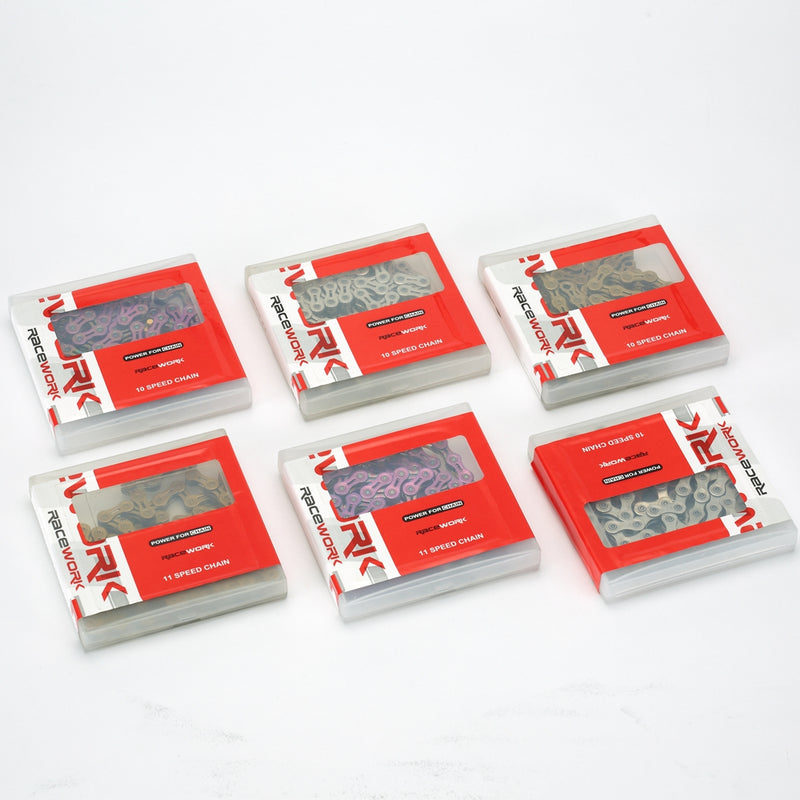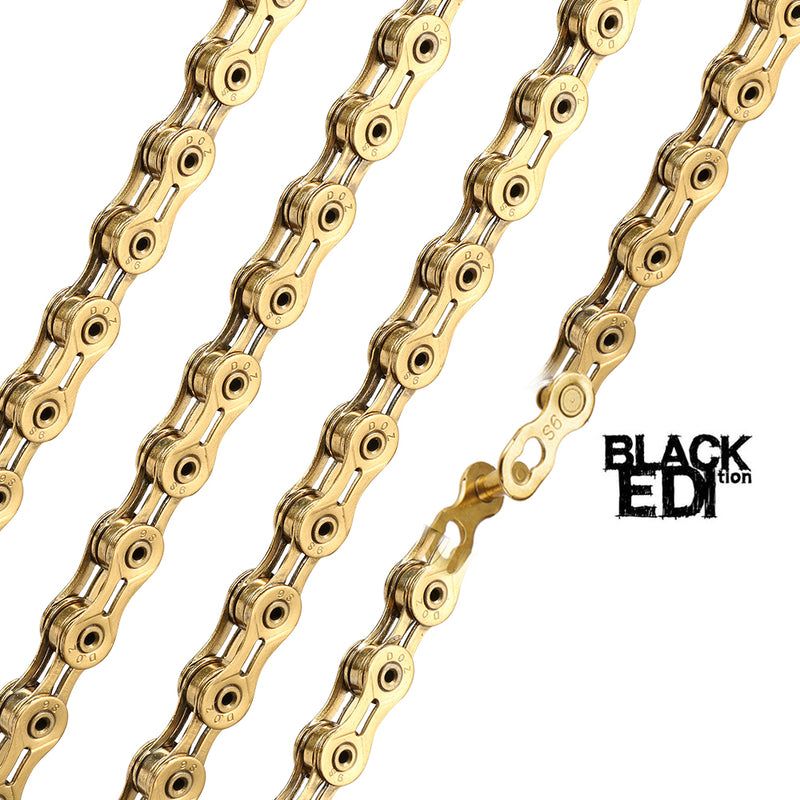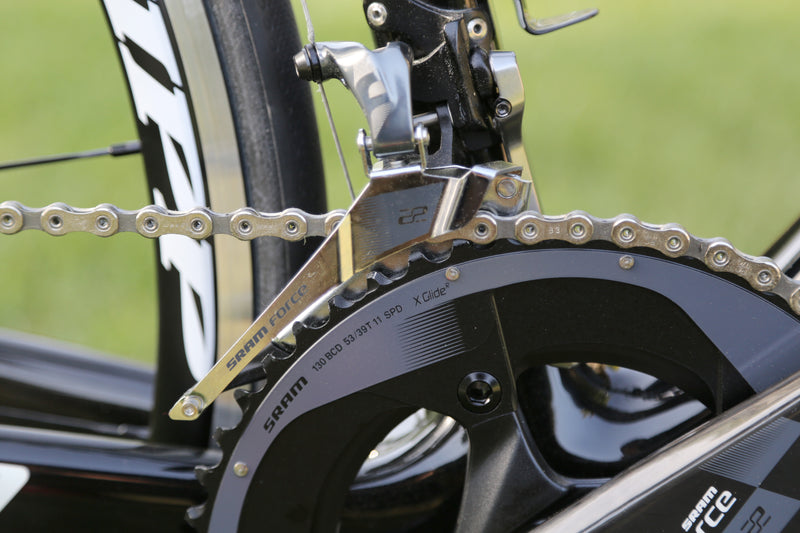 DESCRIPTION
The Gold Edition is made of the highest quality steel. The ultra gold-coating of the plates ensures optimal corrosion protection. The long term wears resistance of pins is achieved through a unique XHB hardening. Its long service life and precise gear-changing properties make the chain invincible.

PRODUCT FEATURES

Dimensions: 1/2" x 11/128"
Pin length: 5,60 mm
Roller width: 2,20 mm
Pin ejection pressure: >2000 N
Pin hardening: XHB
Links: 116
Weight: 270 grams
For all 11-speed systems, Road bike, mountain bike.


Suitable for road bike and mountain bike racework 11SB 11 Speed Chain
racework 11SB 11 Speed Chain (/gold)

GOLD, robust, extremely durable, and 100 % industry proved. The ultra-black coating on our 11sB GOLD EDI has proven its worth a thousand times in the industrial sector and ensures optimum corrosion protection. Its dramatic appearance is highlighted with gold power pins.