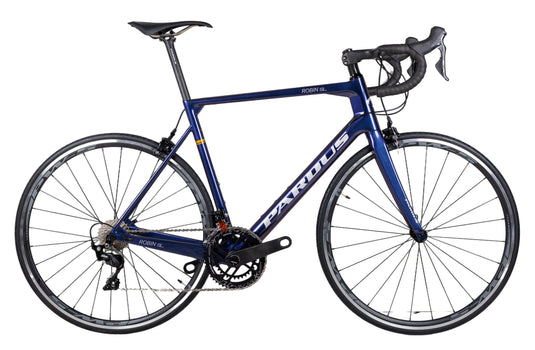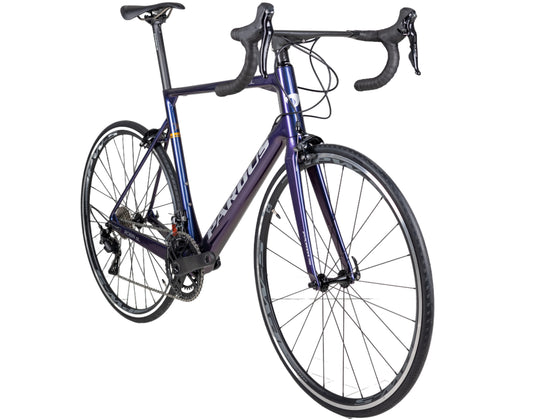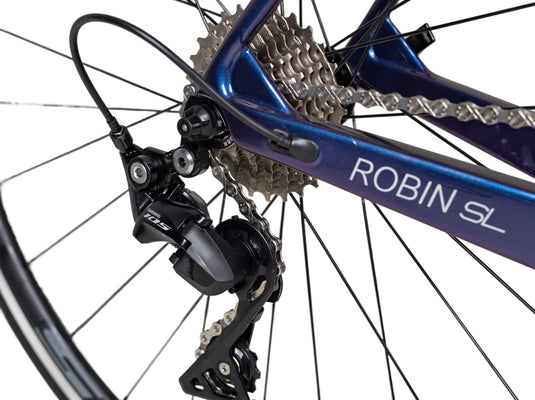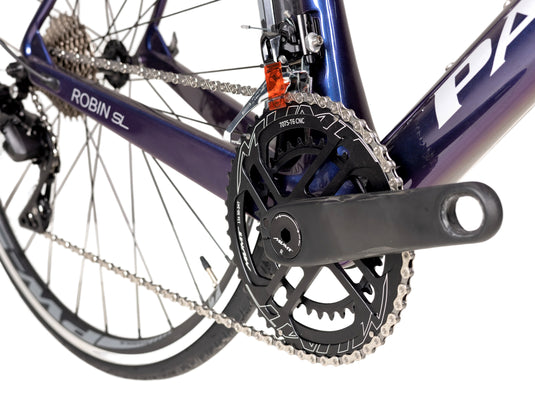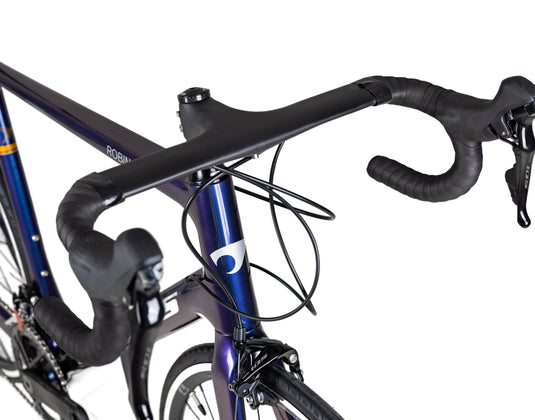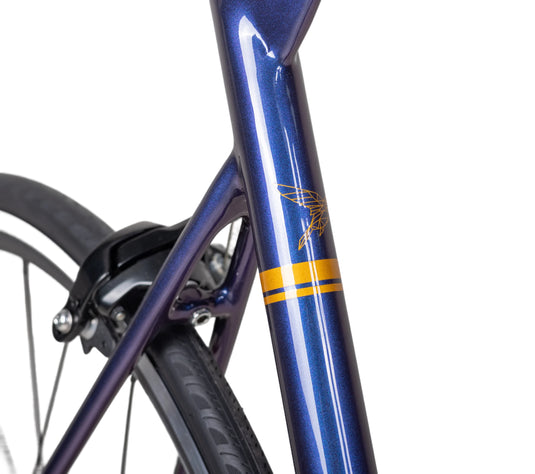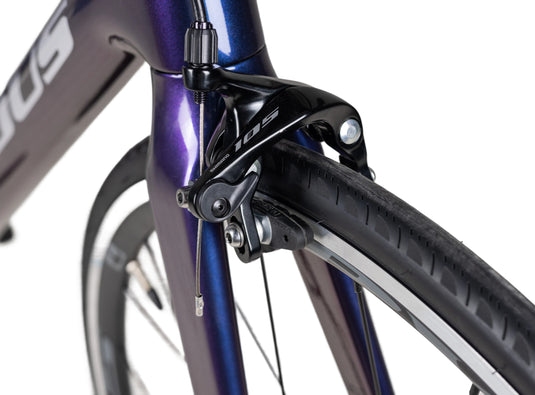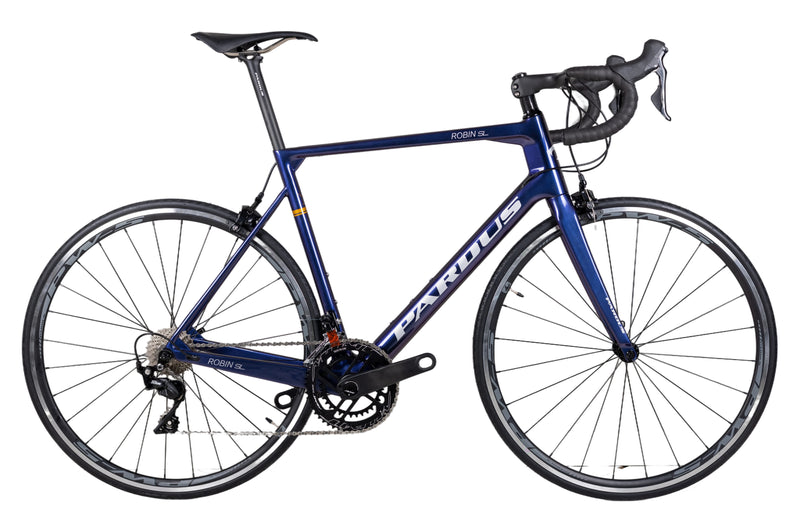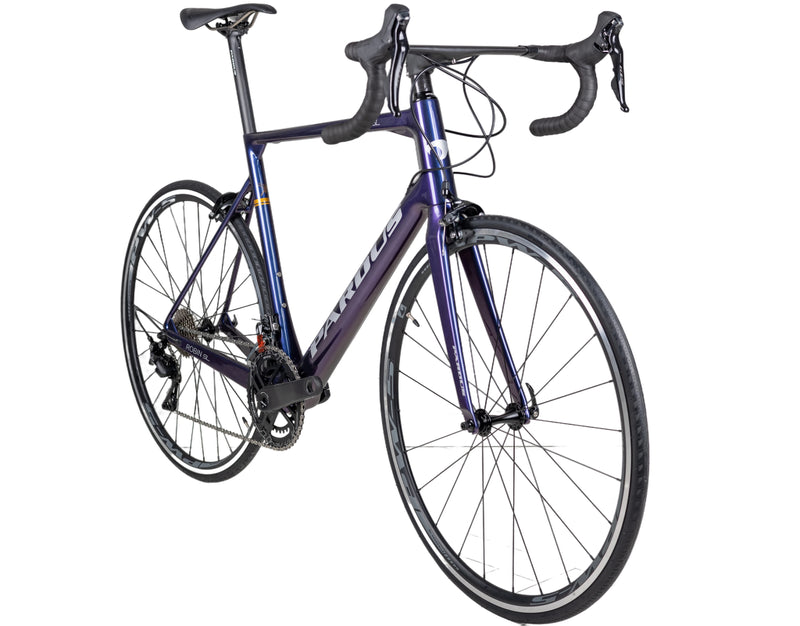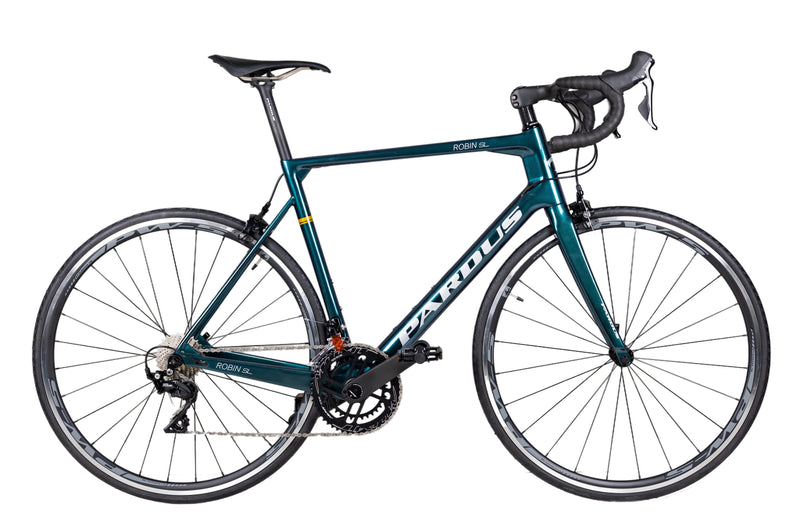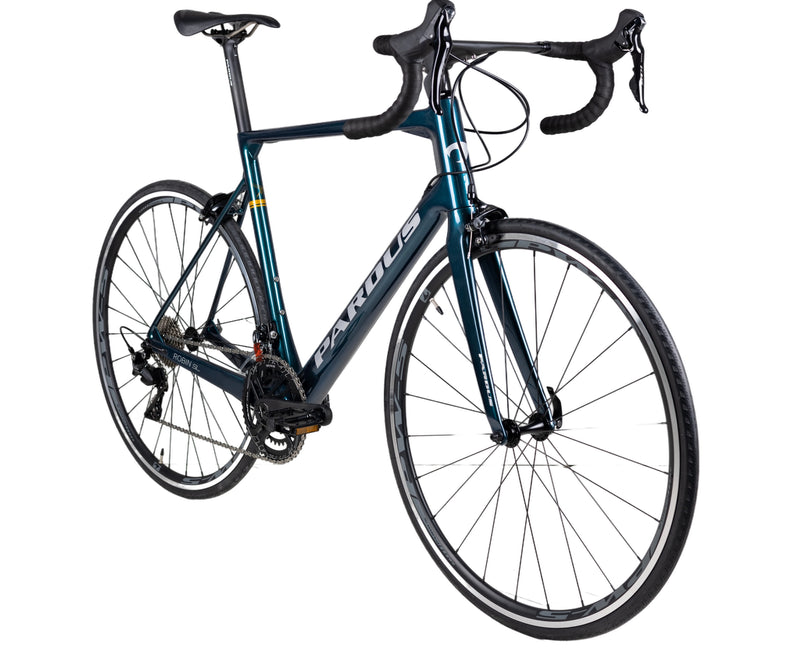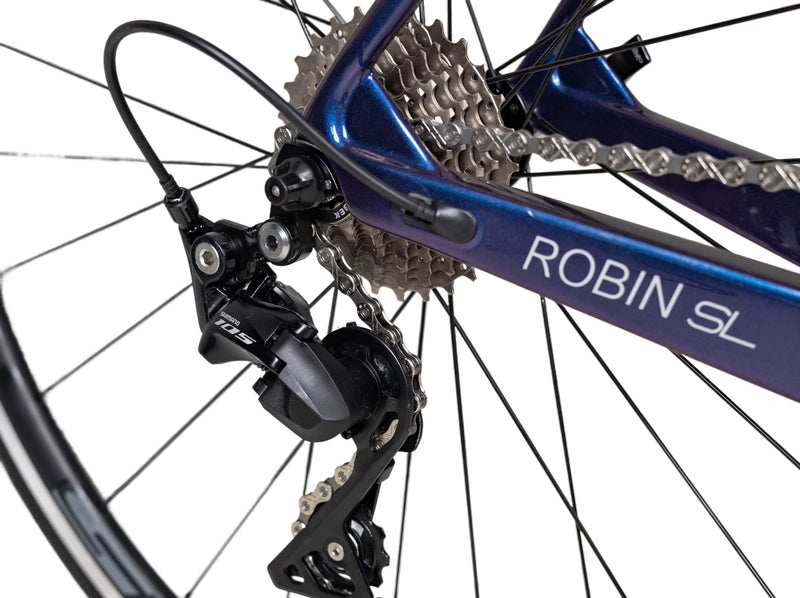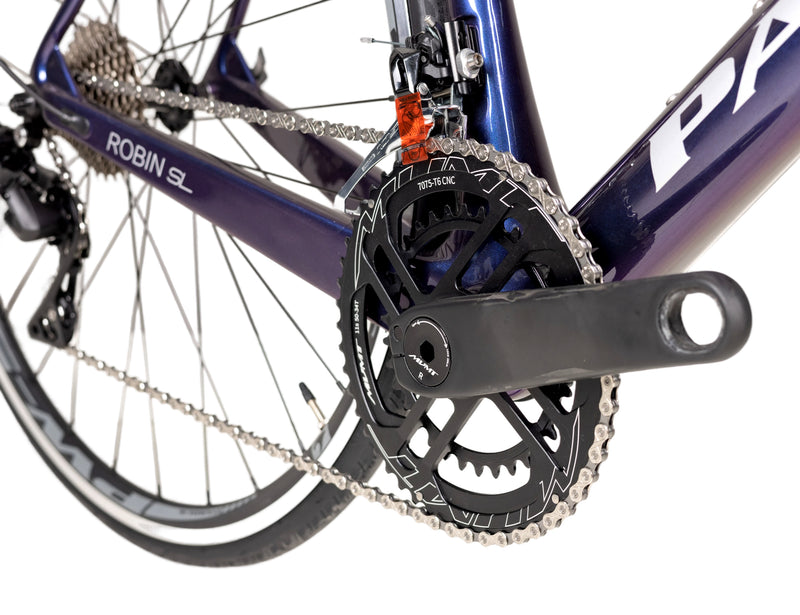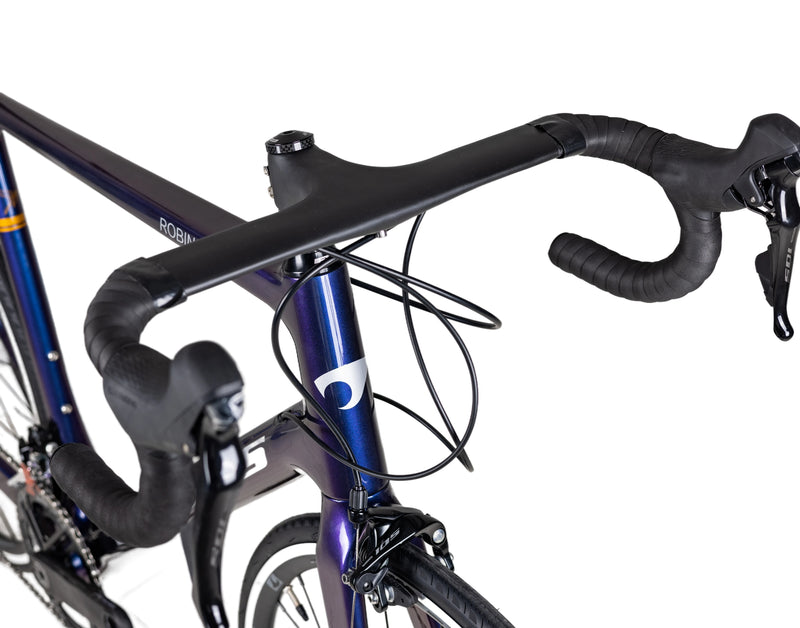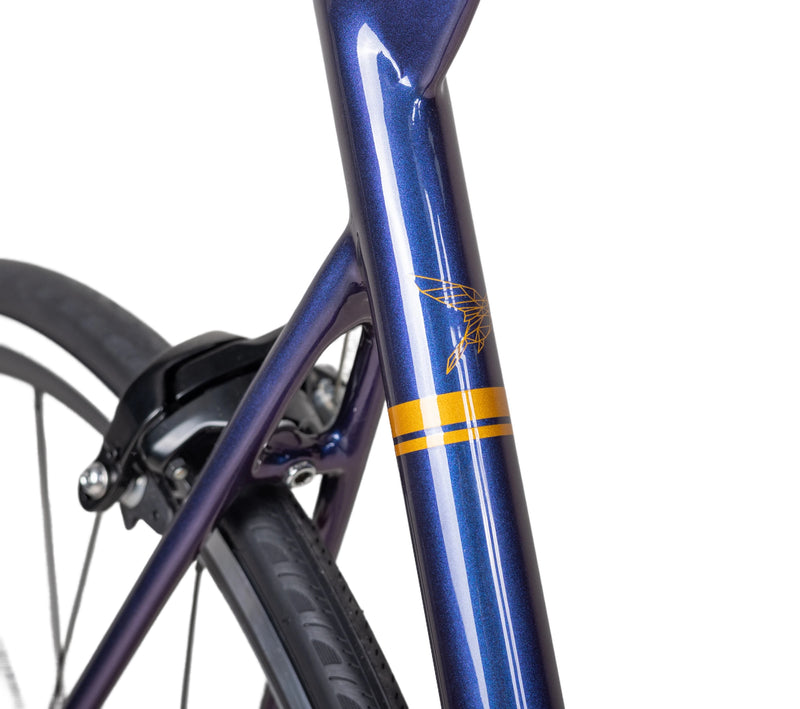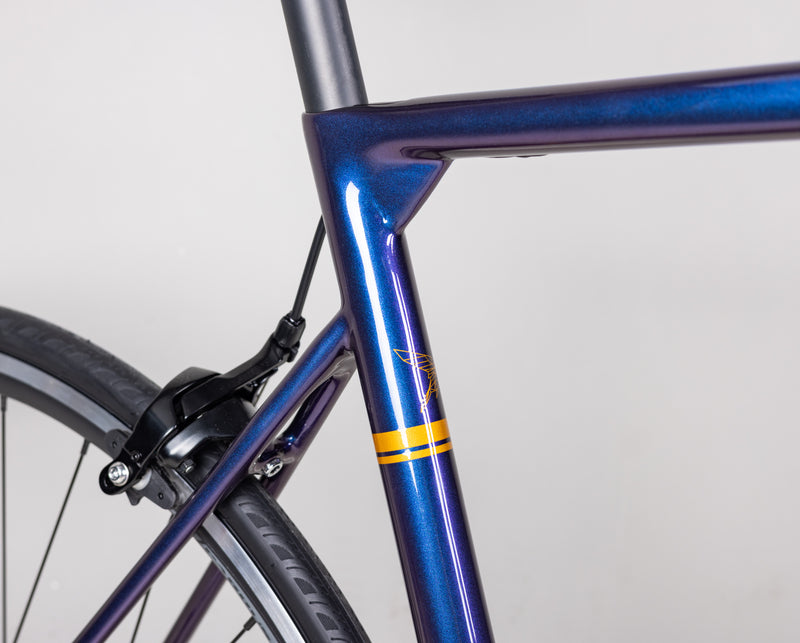 ROBIN SL alloy wheel only for clearance at a great price.
 Pardus ROBIN SL is a super-light model, adhering to the lightweight and speedy design philosophy of the ROBIN series, xs size frame weight is only 780g.
 It's an all-around road with an all-around geometry on the frame. Cyclists can set up suitable riding postures for their own, competitive or casual.
Specification
Frame: ROBIN SL Super Light, HMS-EPS+ Carbon, Rim Brake,130×5mm QuickRelease
Fork: ROBIN SL, HMS-HPT Carbon Rim Brake,100×5mm QuickRelease
Shifter: Shimano 105 R7000,11 speed              
Front derailleur:Shimano 105 R7000,braze-on
Rear derailleur: Shimano 105 R7000-SS,30T MAX
Crank: Pardus MVMT M-Silver Carbon Crank 50-34T         
Cassette: SUGEK CS-R9011,11-28T              
Chain: KMC X11                                   
Bottom Bracket: Gineyea BB92F                
Brake: Shimano 105 R7000
Front-wheel: PARDUS PW5, Aluminum,23mm rim width,27mm rim depth,100×5mm Quick Release
Rear-wheel: PARDUS PW5, Aluminum,23mm rim width,27mm rim depth, Shimano 11-speed freehub,130×5mm Quick Release
Tire:Continental UltraSport 3 700X25C
Handlebars: Carbon fiber 

aerodynamic

 i

ntegrated handlebar with a carbon stem

Seat Post: PARDUS SUPER LIGHT,HMS-HPT Carbon,-15mm or 0mmoffset,350mmX27.2mm
Saddle: Robin super-light road saddle
Frame Weight: 780g in XS size.
Weight: 7.5kg in XL size.
 Size Chart:
XL:180-195cm
ROBIN SL - 105    Geometry
SIZE
XS
S
M
L
XL
Reach
365mm
378mm
384mm
388mm
397mm
Stack
504mm
530mm
545mm
565mm
584mm
STR
1.40
1.40
1.42
1.46
1.47
Bike standover height
713mm
745mm
775mm
794mm
812mm
Top tube length(Horizontal)
505mm
530mm
545mm
560mm
575mm
Head tube angle
70.5°
72.5°
73°
73°
73°
Seat tube angle
74.5°
74°
73.5°
73°
73°
Wheelbass
963mm
967mm
975mm
985mm
1000mm
Chainstay length
405mm
405mm
405mm
405mm
405mm
Front center
570mm
574mm
580mm
590mm
605mm
BB drop
75mm
75mm
70mm
70mm
70mm
Seat tube length
430mm
467mm
501mm
518mm
537mm
Head tube length
100mm
120mm
140mm
160mm
180mm
Fork offset
45mm
45mm
45mm
45mm
45mm
Fork length
371mm
371mm
371mm
371mm
371mm
Trail
73mm
60mm
57mm
57mm
57mm
Stem length
90mm
100mm
100mm
110mm
120mm
Handlebar width
400mm
400mm
400mm
420mm
420mm
Crank length
170mm
170mm
170mm
172.5mm
172.5mm
Seat tube offset
0mm
0mm
0mm
0mm
0mm