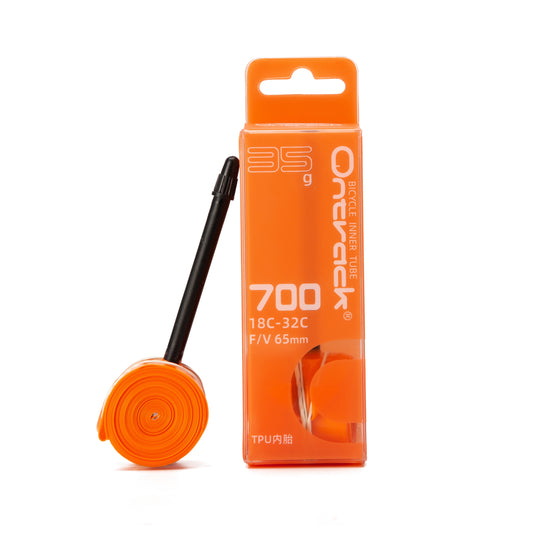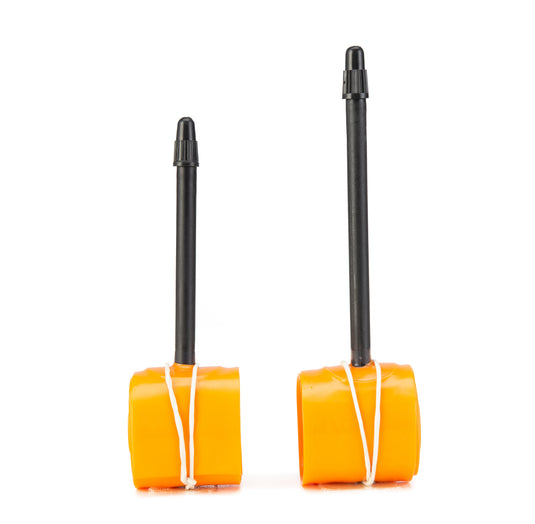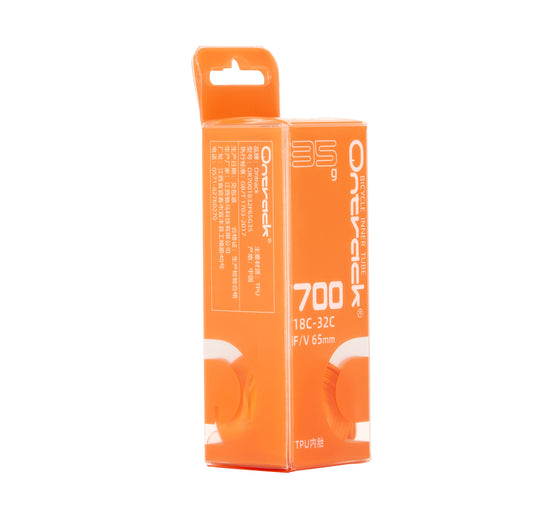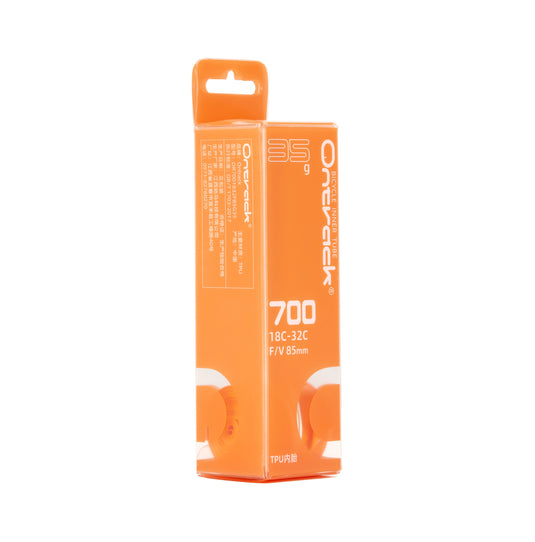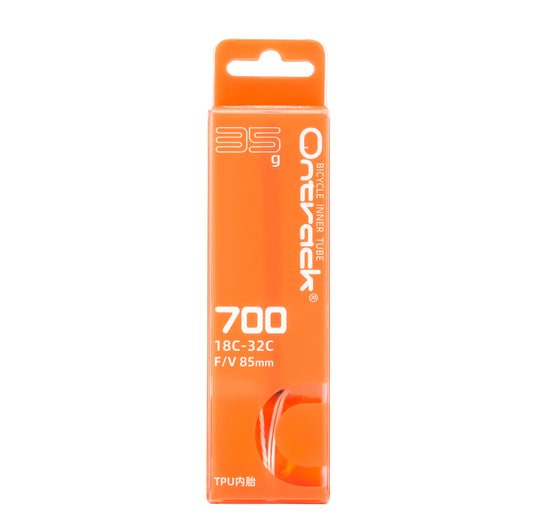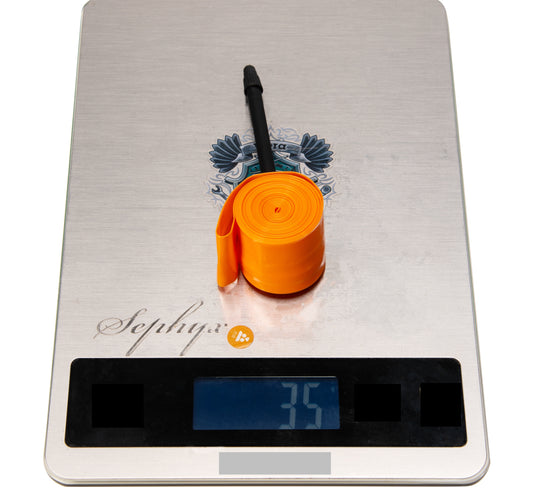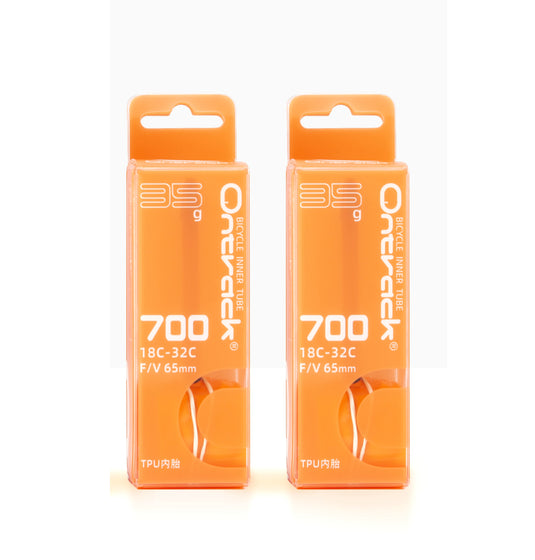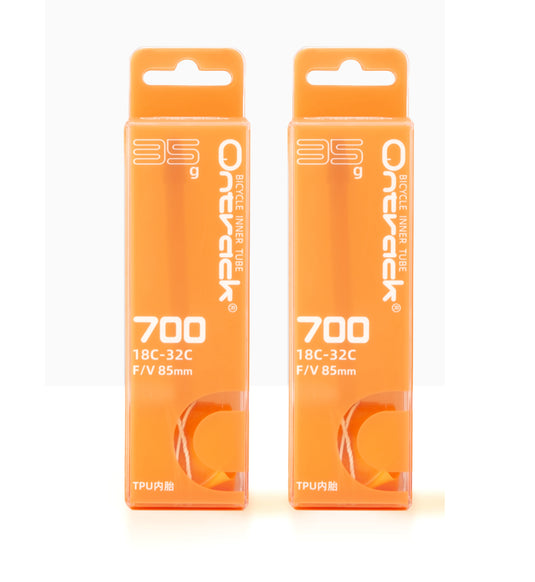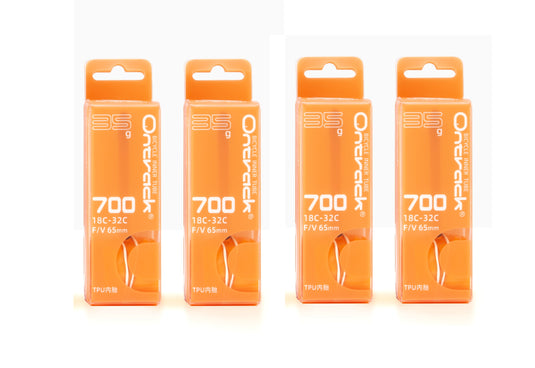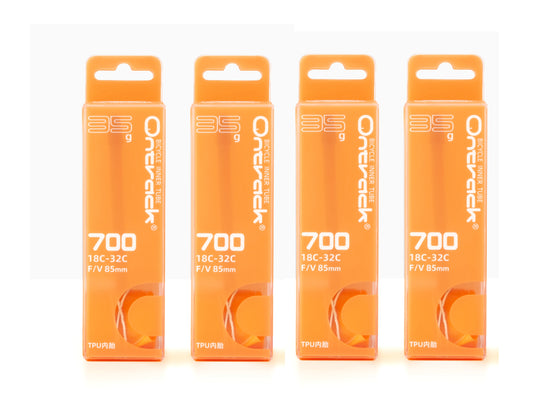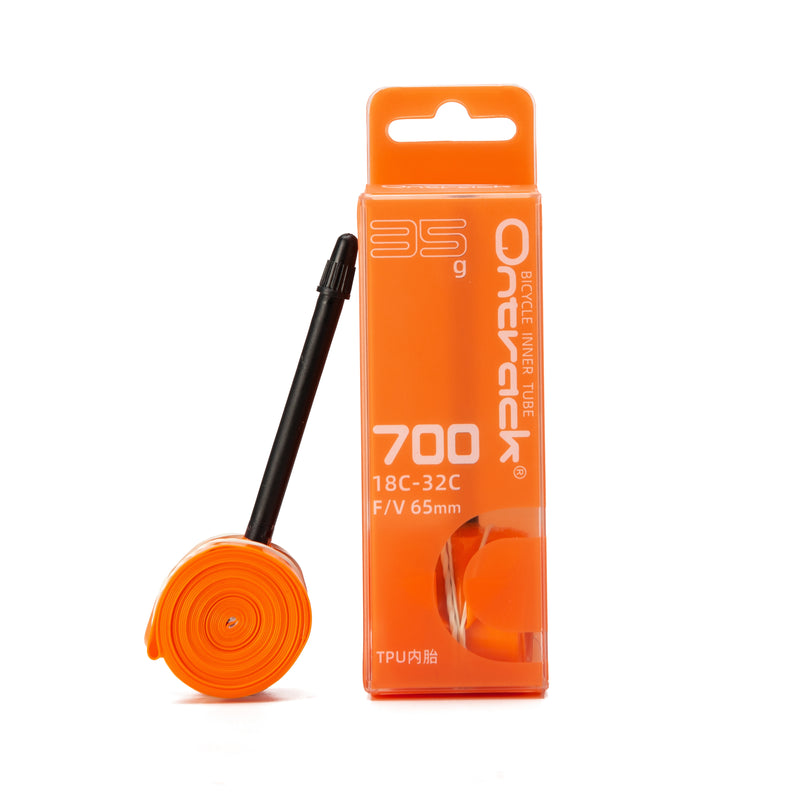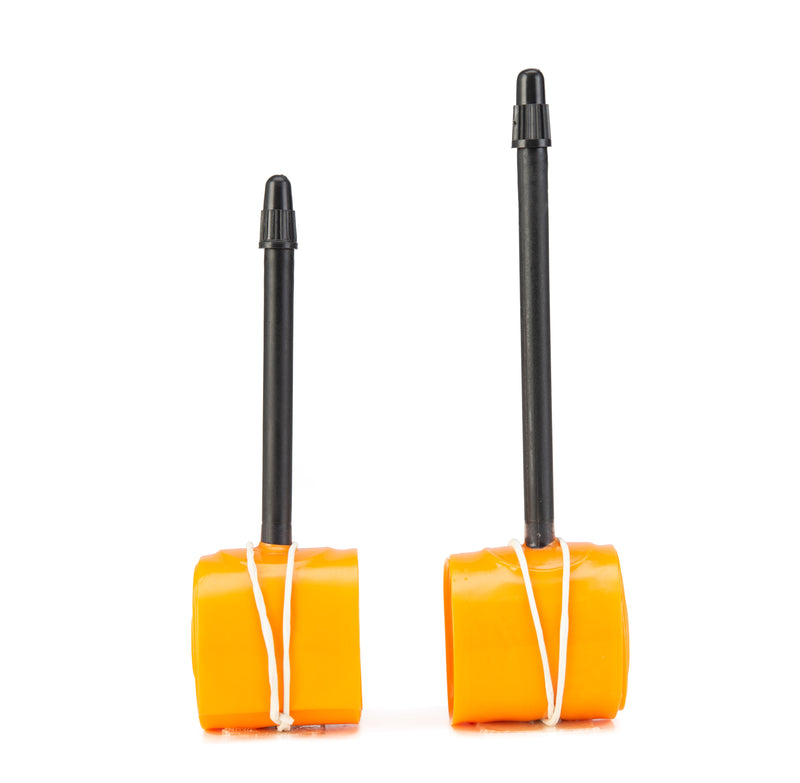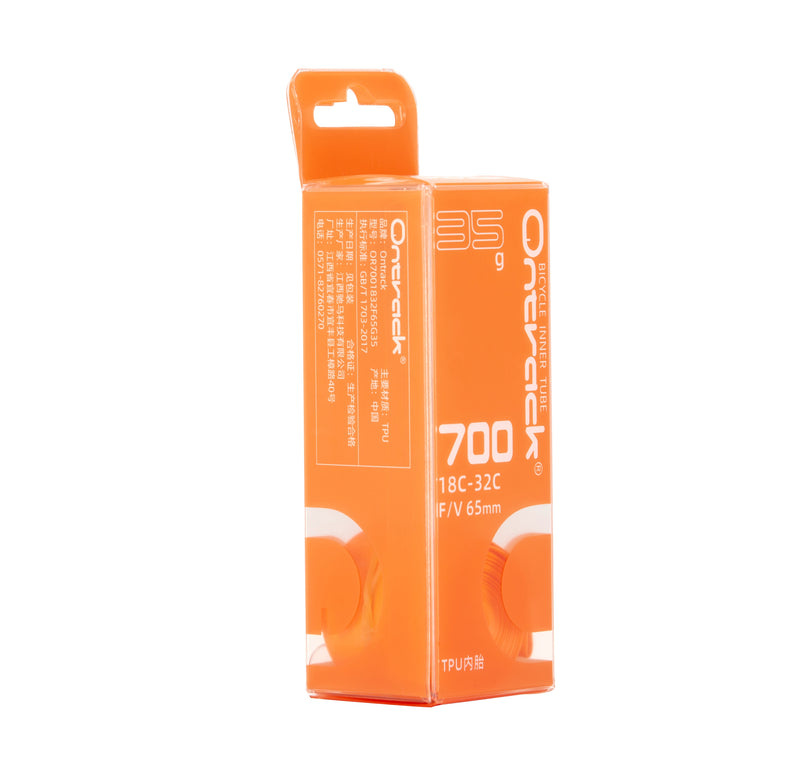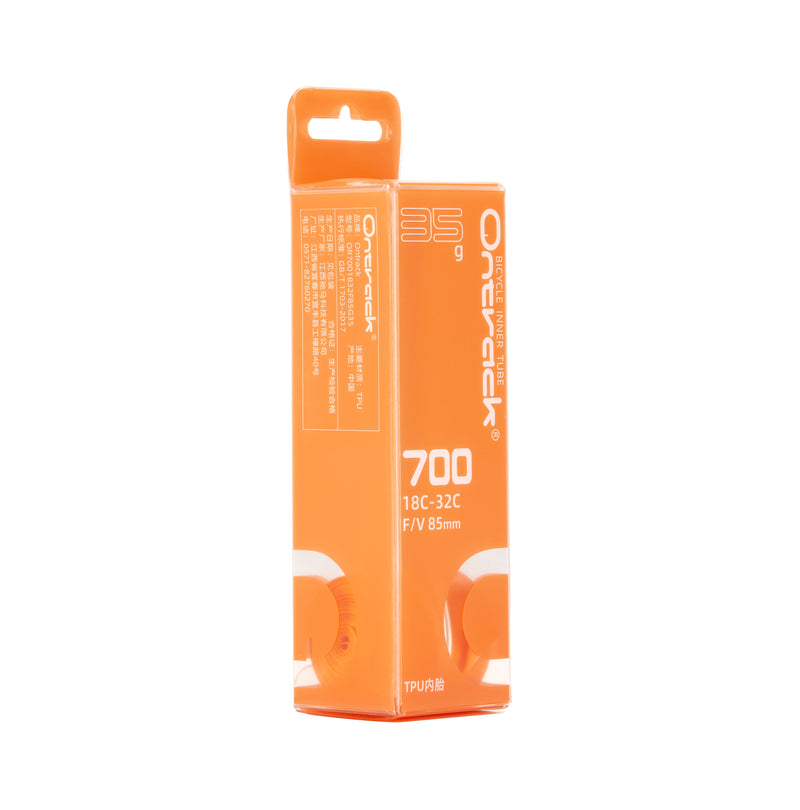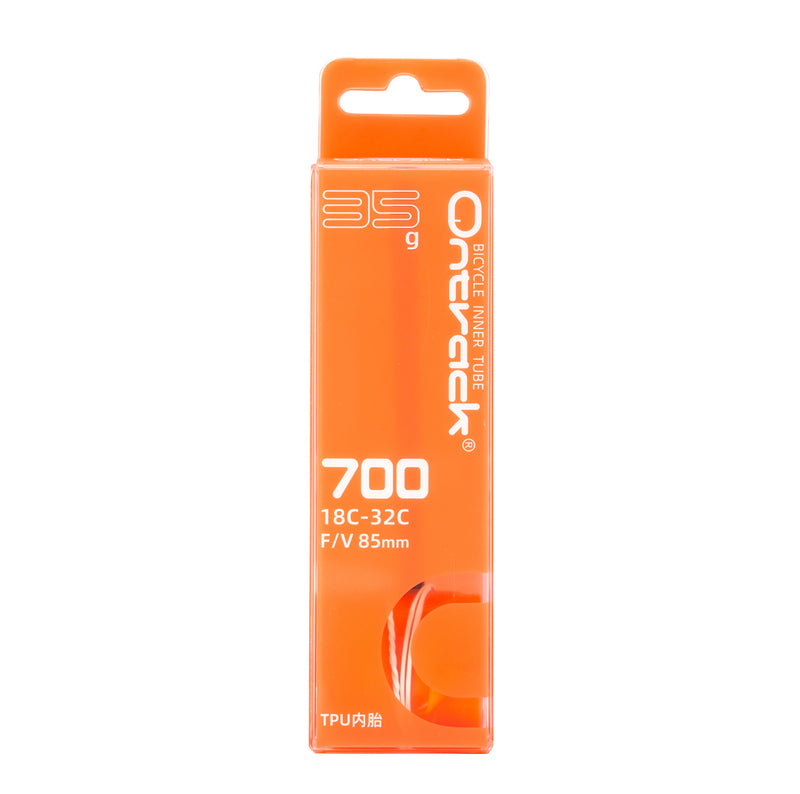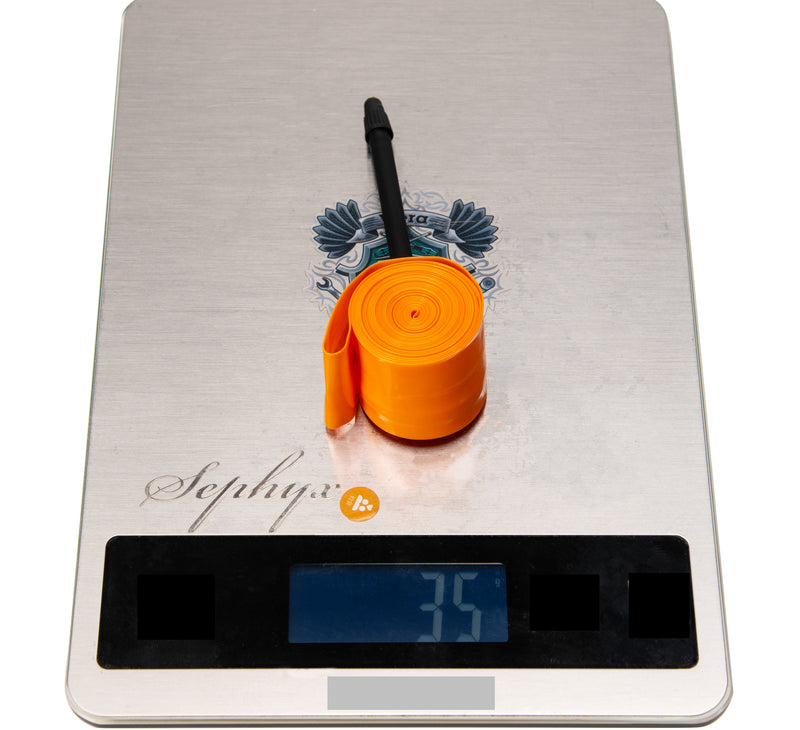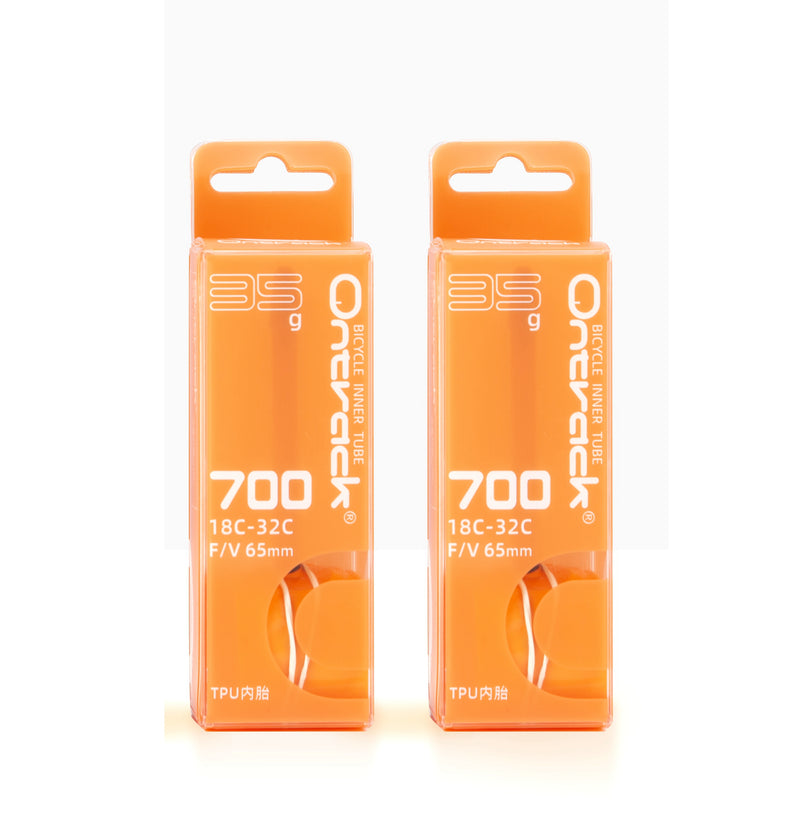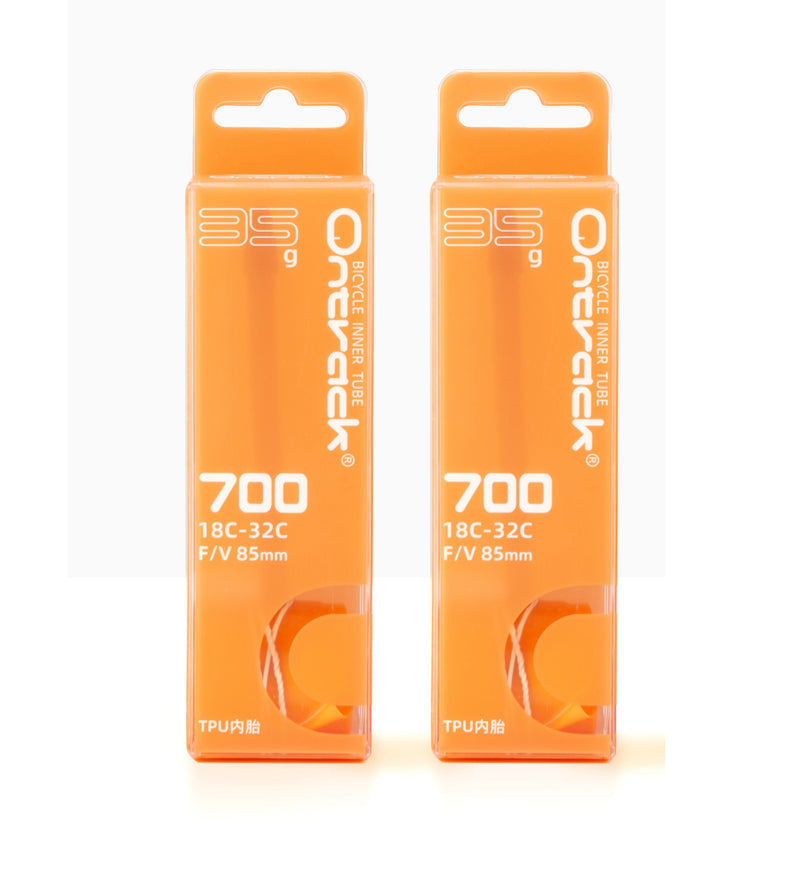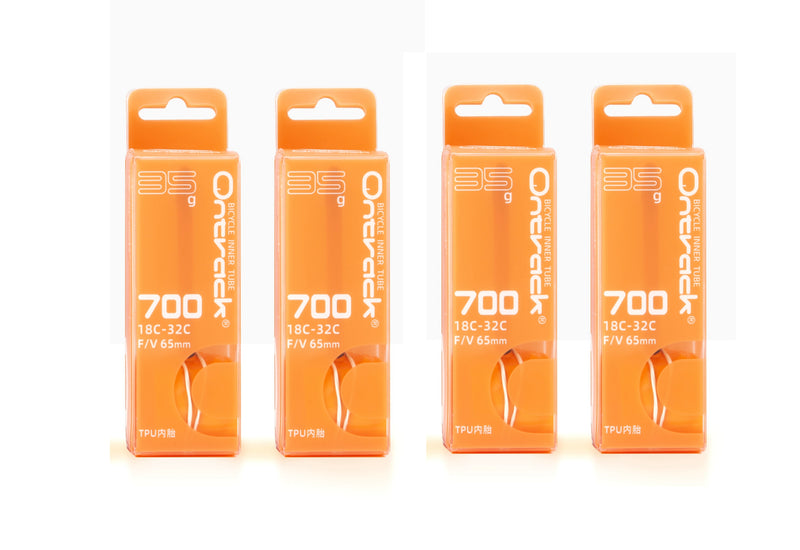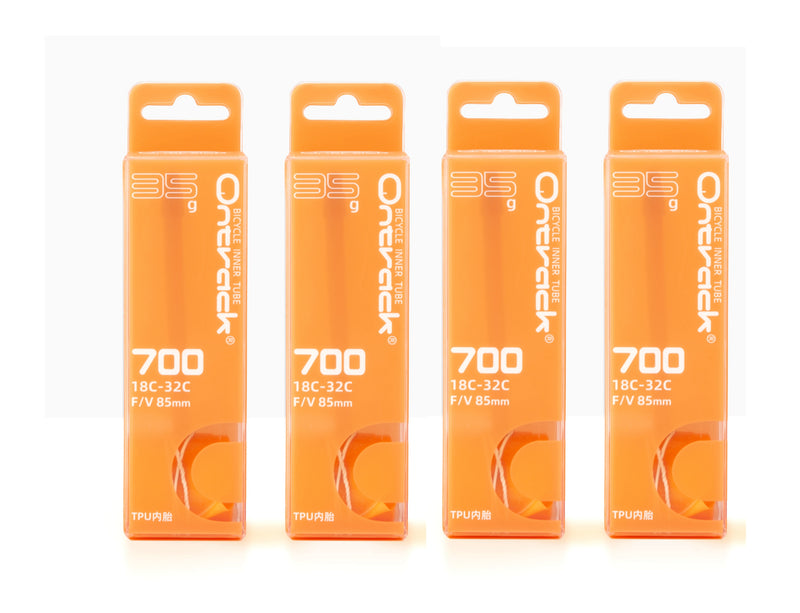 The Ontrack bike inner tube provides all the benefits of TPU (Thermoplastic Polyurethane) — superior puncture resistance, a low weight, and compact size. 
There are several advantages of using an Ontrack TPU (Thermoplastic Polyurethane) inner tube:


Puncture resistance: TPU inner tubes offer excellent puncture resistance compared to traditional rubber inner tubes. TPU material is highly durable and can withstand sharp objects such as thorns, glass, or nails, reducing the risk of flats during your ride.
Lightweight: TPU is a lightweight material, making TPU inner tubes lighter than their rubber counterparts. This reduces rotational weight and contributes to a more responsive and agile riding experience.

Elasticity and flexibility: TPU has superior elasticity and flexibility, allowing the inner tube to absorb shocks and vibrations while maintaining its shape. This enhances the overall comfort of your ride and improves traction by ensuring better contact with the road or trail.

Air retention: TPU inner tubes have excellent air retention properties. They minimize air leakage and maintain consistent pressure for a longer period, reducing the frequency of reinflating the tires. This is especially beneficial for long-distance rides or in remote areas where access to air pumps may be limited.

Environmental friendliness: TPU is a recyclable material, making TPU inner tubes a more eco-friendly choice compared to rubber tubes. The recyclability of TPU contributes to reducing waste and promoting sustainability in the cycling industry.

Temperature resistance: TPU inner tubes have good resistance to extreme temperatures. They can withstand both high and low temperatures without compromising their performance or structural integrity. This makes them suitable for various riding conditions and climates.

Ontrack TPU inner tubes offer enhanced puncture resistance, lightweight design, excellent elasticity, air retention, and environmental benefits. These advantages make them a popular choice among cyclists looking for improved performance, durability, and convenience during their rides.

Ontrack
tube for the road: Ready for disc brakes and rim brakes, Tubo-Road easily fits tires with 18 to 32 mm width. Compared to standard butyl tubes you'll save almost 70 g of rotating weight per wheel. The puncture protection is equally outstanding:
Ontrack 
is 2X more puncture-resistant than a standard butyl tube.
Reduction of rotating mass:70 gram per tire double strength compared to standard butyl tubes. 
Up to 68% Lighter than a conventional butyl tube
55% Lighter than a traditional butyl tube
2x more robust at puncture test
Valve length: 65,85mm
Valve Type: Presta
Material: TPU
Weight: 36g