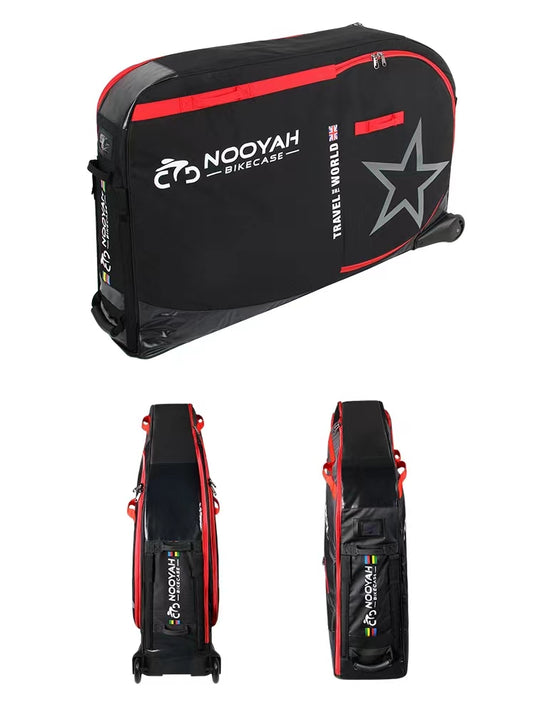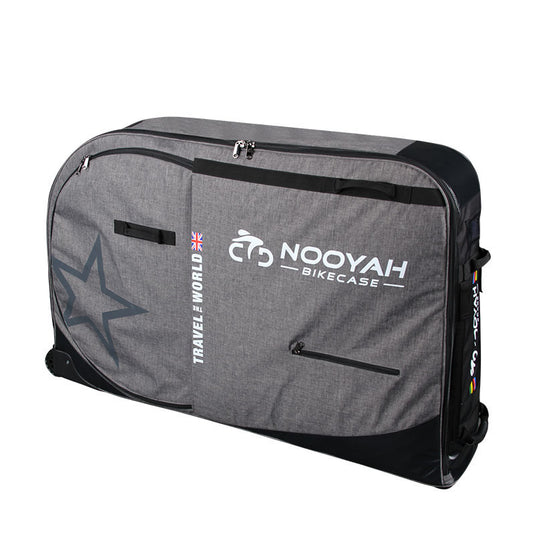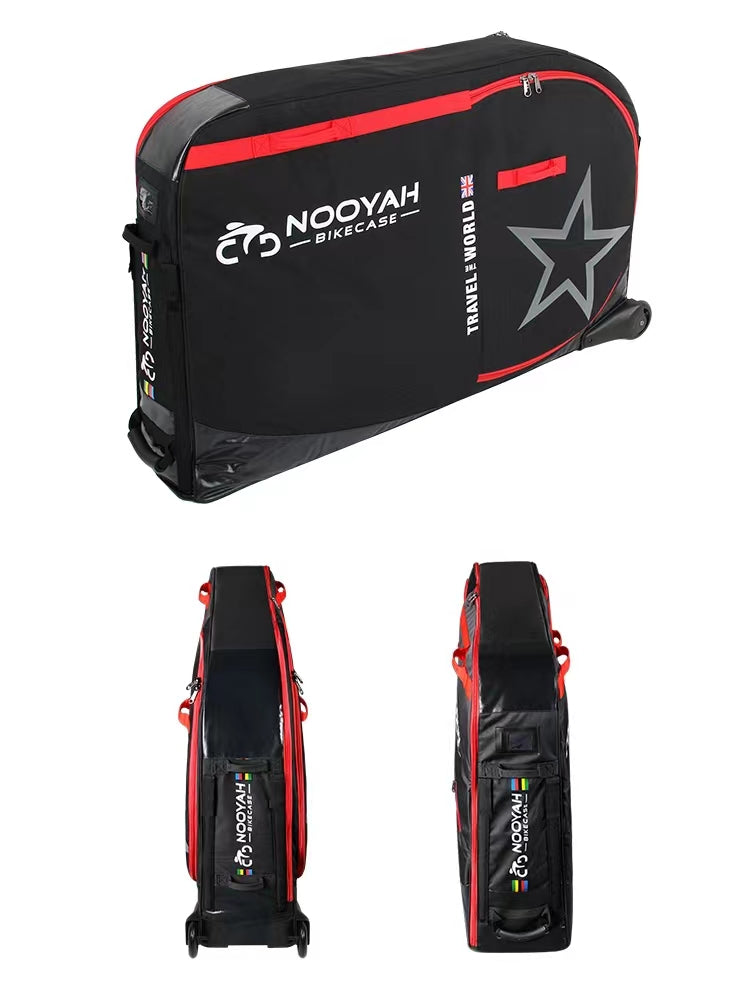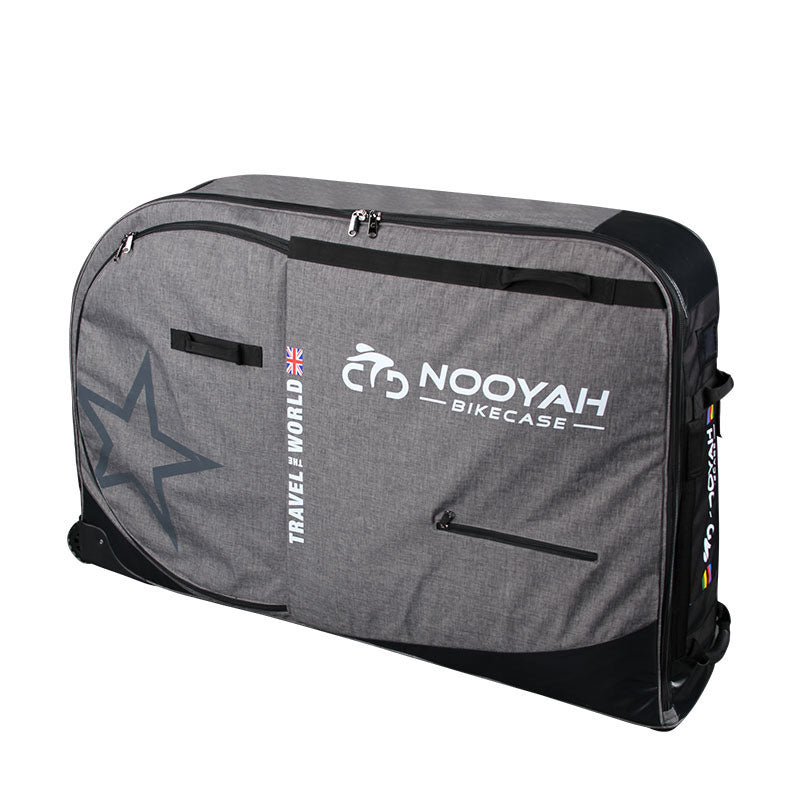 Protected and secure - BK012 bike travel bag is thoughtfully designed to anchor the bicycle to the case securely through anchor points on the frame, seat tube, chainstay, bottom bracket, and fork. A place for everything - The main compartment holds the bike frame, handlebar, and seat and has room for other items such as shoes, helmets, and clothing.
Durable - made with ripstop nylon and smooth/durable zipper closure.
Fits most: Cross Country-, All Mountain-, Enduro-, Freeride-, Downhill-Bikes up to 29", Gravel-, Road-, and Triathlon-Bikes.
Easy to handle - with 8 different handles located on various parts of the bag and large wheels, the bag is easy to load, unload, and carry around.
Easy to handle and easy storage
Large capacity
Secure mounting for fork, handlebar and frame
Separate wheel compartments
Easy storage
 Lockable zips
Castor Wheels For Easy Movement
Dimensions: 128 x 25 x 80cm
Net weight: 10.0kg
Features
Large capacity
Attached wheels for easy transport
Separate wheel compartments
Secure mounting for fork, handlebar, and frame.
Fabric 600x600D Oxford
PE Board and Sponge Padding
8 Handles for easy carrying
Lockable zips
Multiple pockets for storage