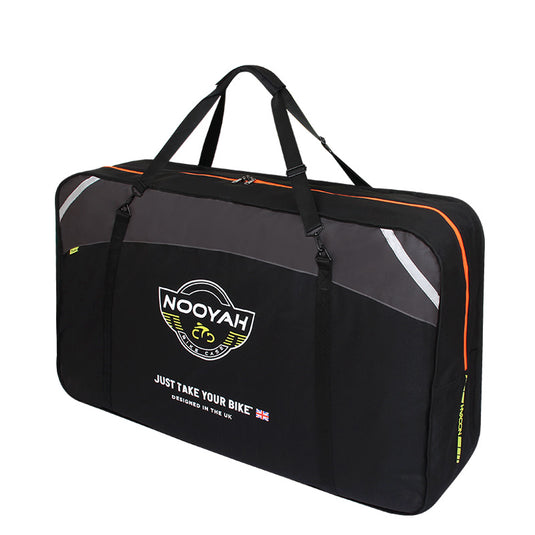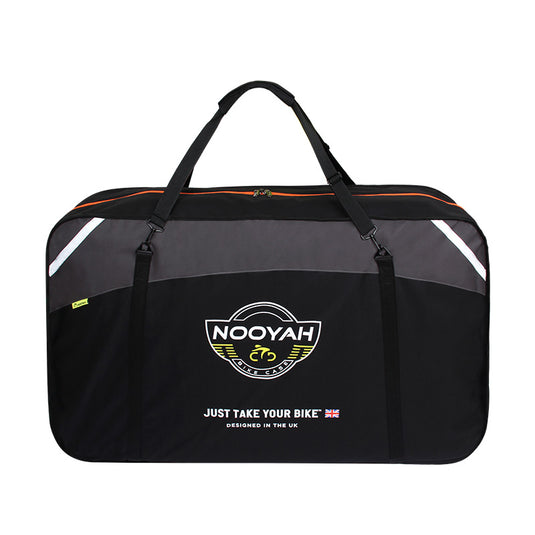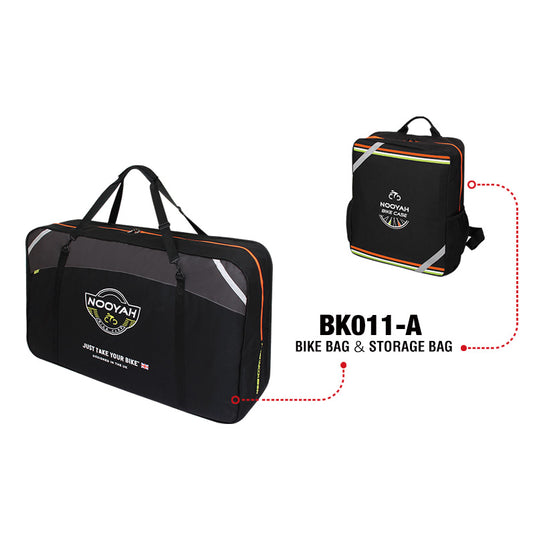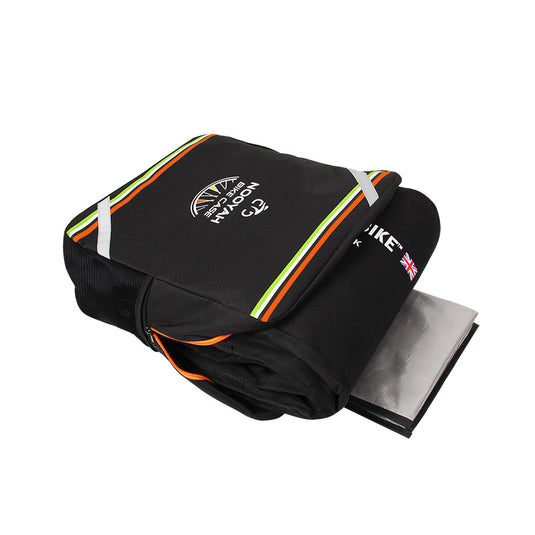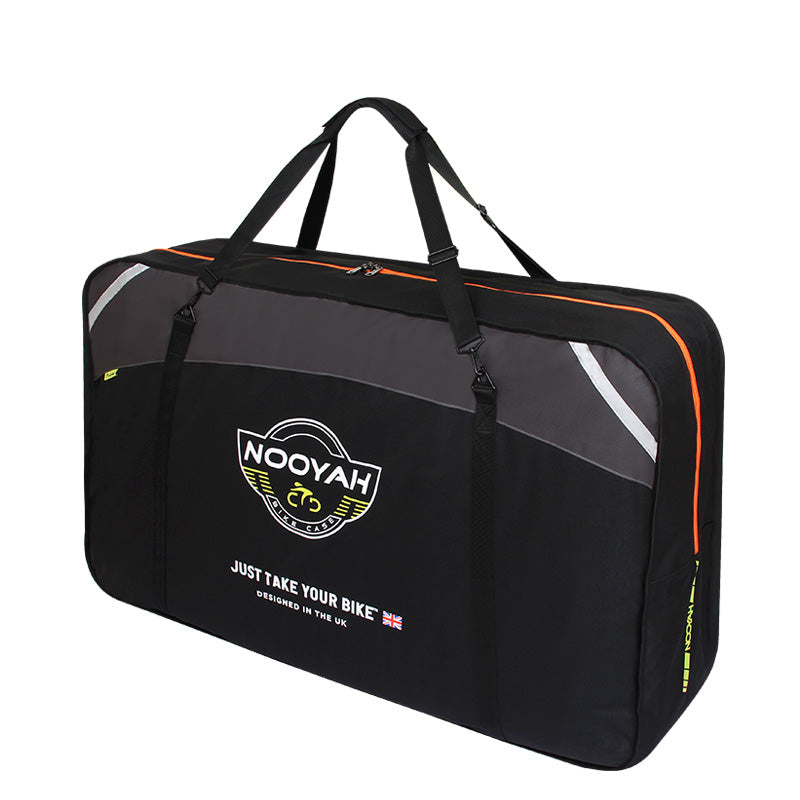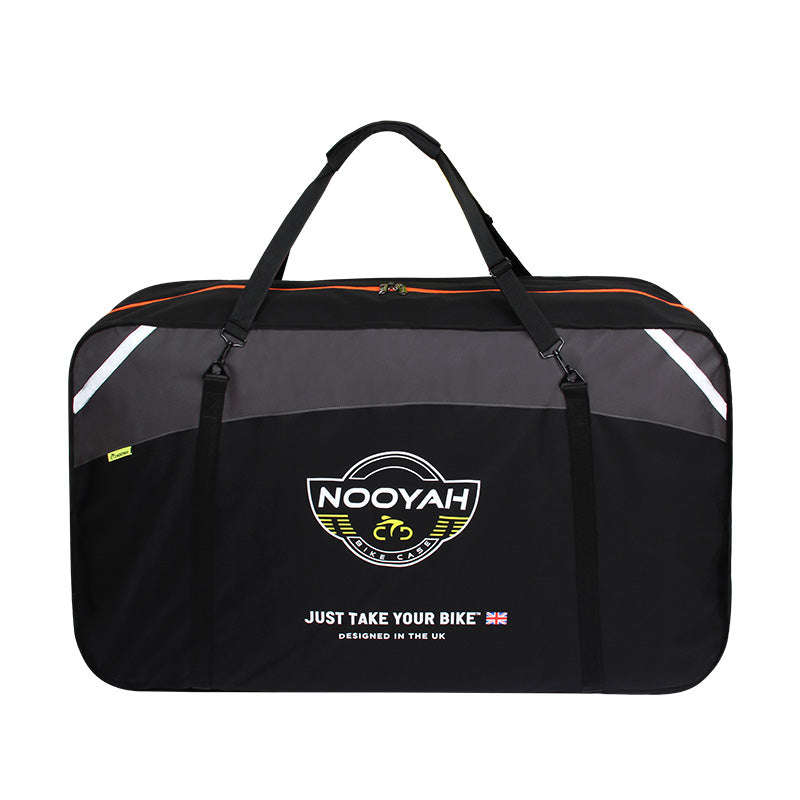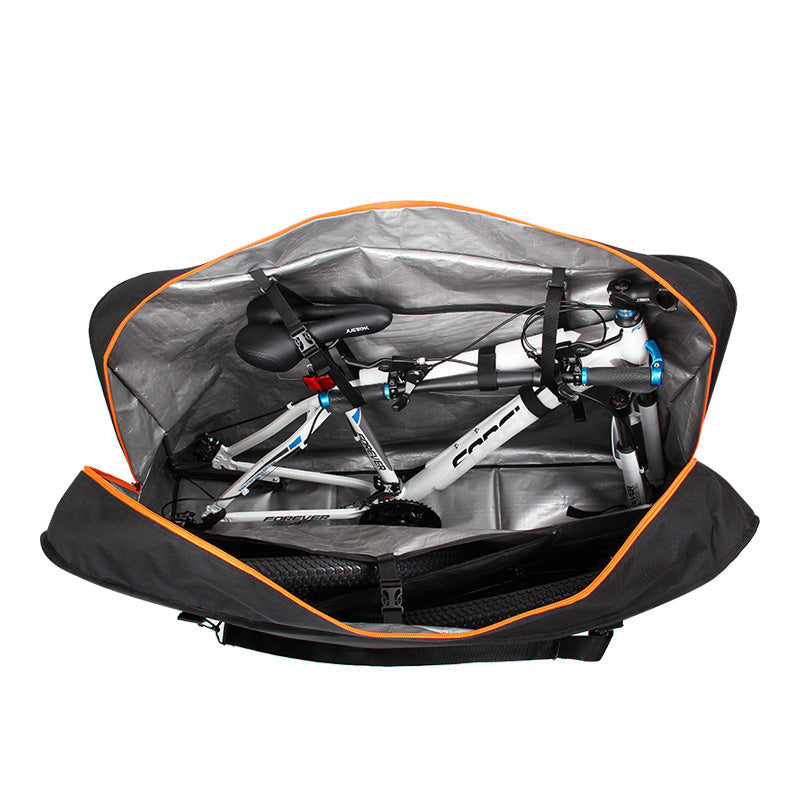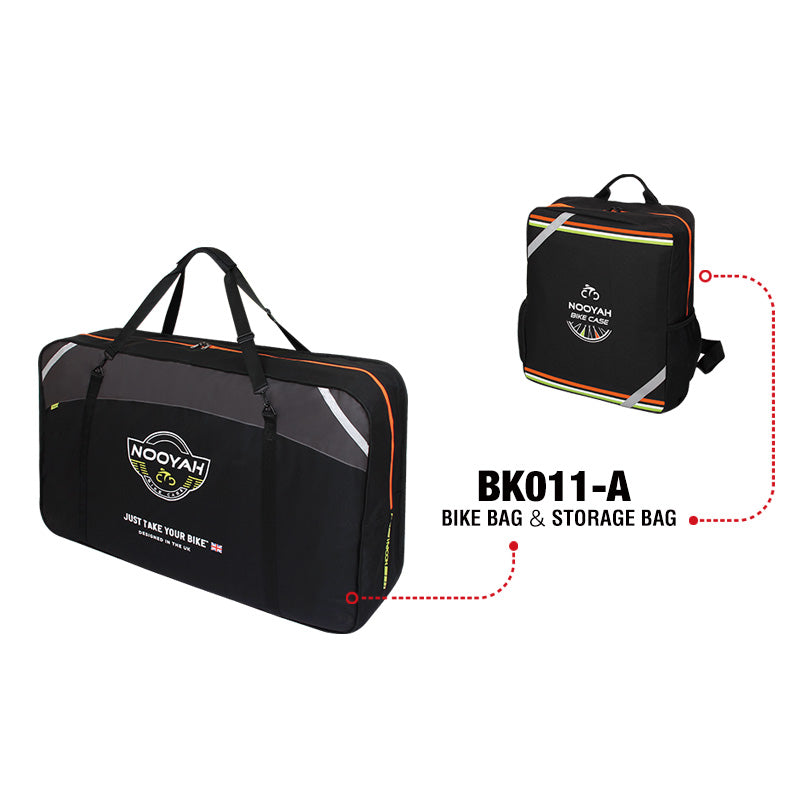 BK011 bike bag 
MULTI-USE BIKE TRANSPORT BAG - This bike carrier bag is perfect for any traveler with a cycle. Portable storage for most sizes and kinds of bicycles. The most convenient way to store your full-size bike. You can take it on a bus, train, car or even boat trip.Fits most: Cross Country-, All Mountain-, Enduro-, Freeride-, Downhill-Bikes up to 29", Gravel-, Road-, and Triathlon-Bikes.
Do not suggest using it for transporting your bike by air.
Strong ZIPPER & STRAP LOOP DESIGN - Strong nooyah Zipper is used to avoid it breaking easily for long-term use. Strap loops on the bag allow you to pass through the luggage belts and bind the bag firmly to protect your bike.
INNER POCKETS - It has inner generously sized pockets on either side of the bag where you place each cycle wheel and the frame comfortably rests in the middle of both the wheels. You can also put about every small item and tool into it, including the bike lock.
EASY TO CARRY

Fits most:

 

Cross Country-, All Mountain-, Enduro-, Freeride-, Downhill-Bikes up to 29", Gravel-, Road-, and Triathlon

-Bikes.

Lightweight
Thicker increase and better material
Reflective trim
Suitable for most road and mountain models
BIKE CARRIER BAG:120 x 26 x 75cm
storage bag:44 x 16 x 37cm
Net weight: 3.5kg
Features
Lightweight
Reflective trim
Removable shoulder strap
10# zipper puller with a lock on the main compartment
Webbing fastening straps for the bike in position
Internal pockets for small-item storage
Thicker increase and better material
Easy to carry
Suitable for most road and mountain models