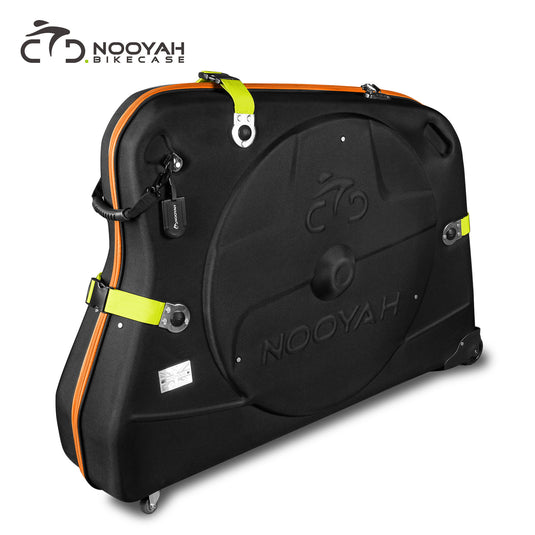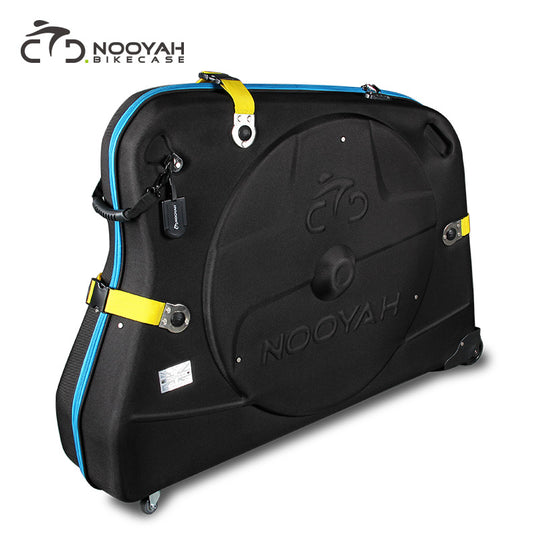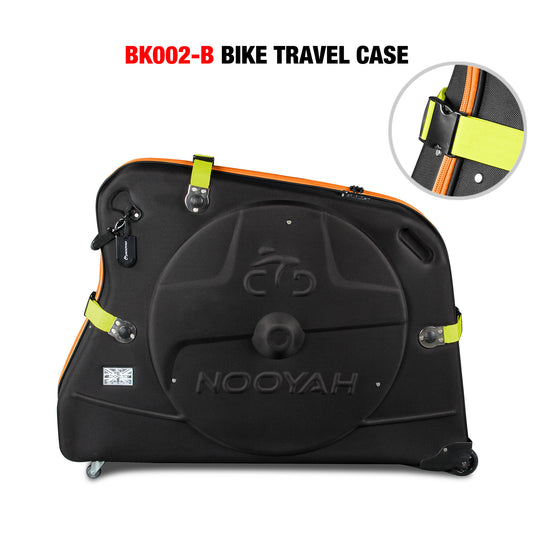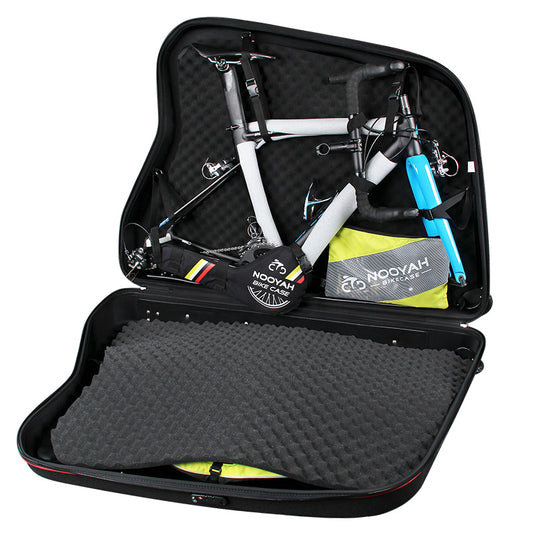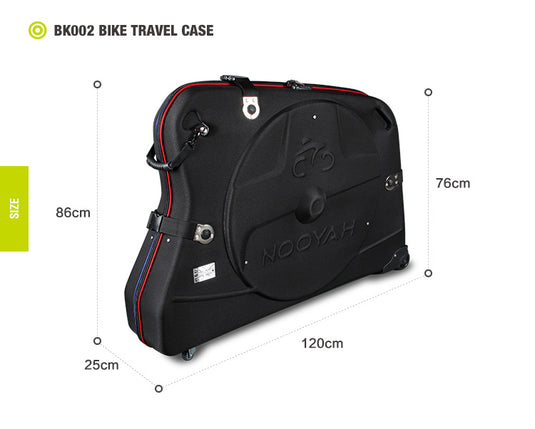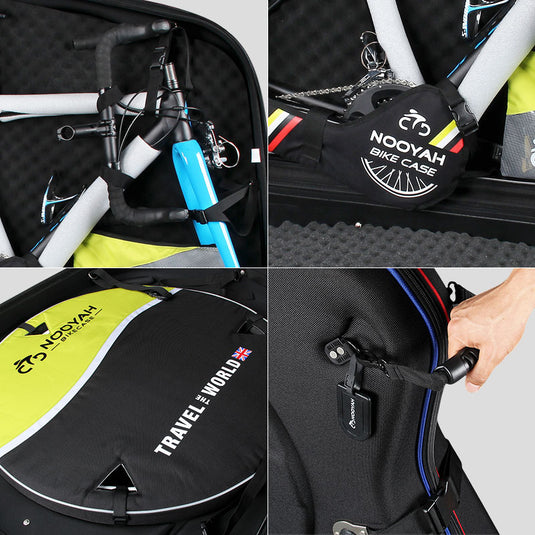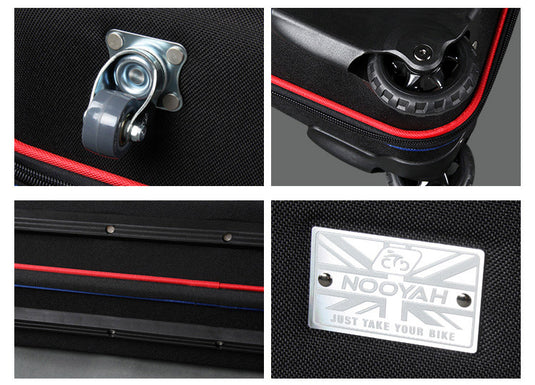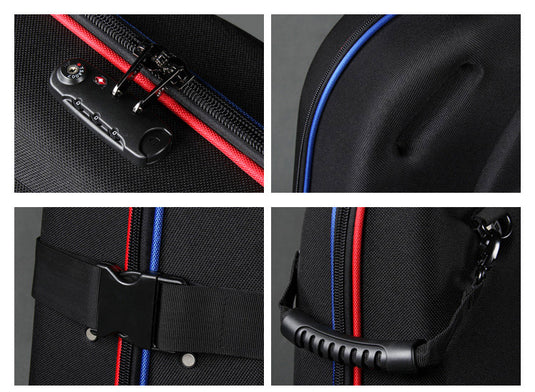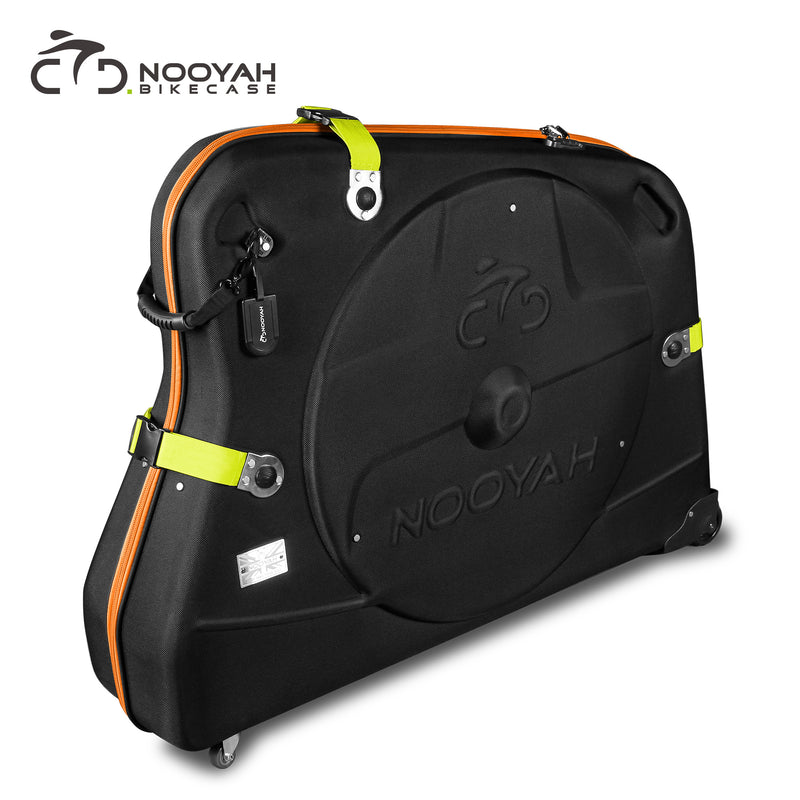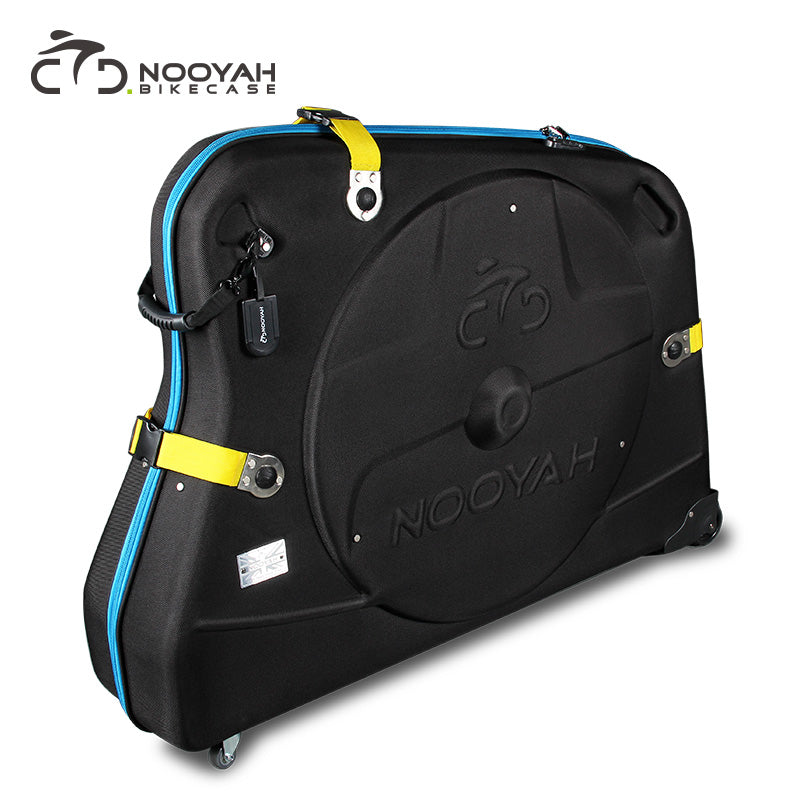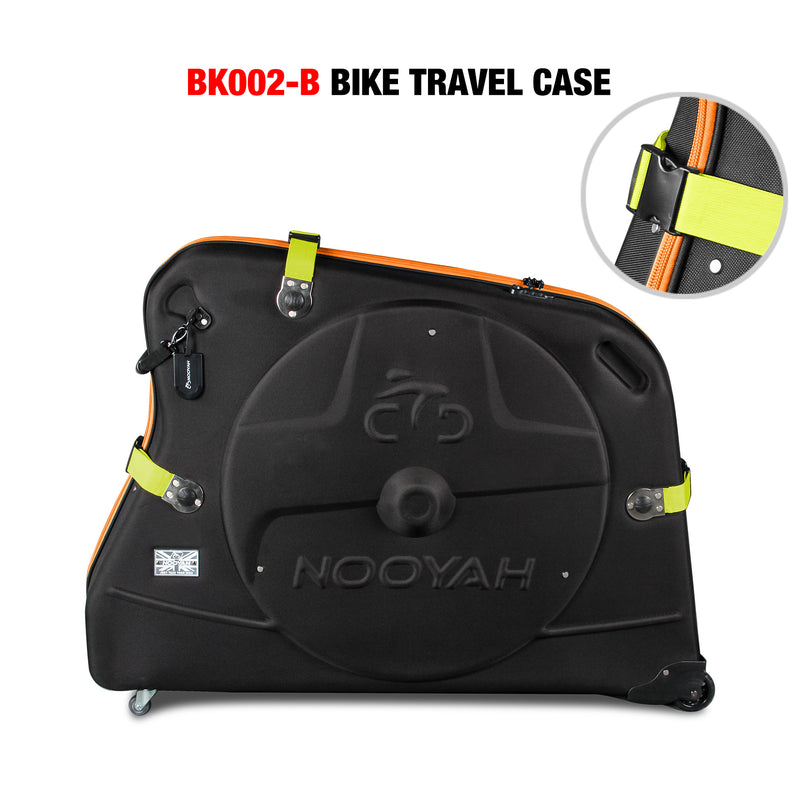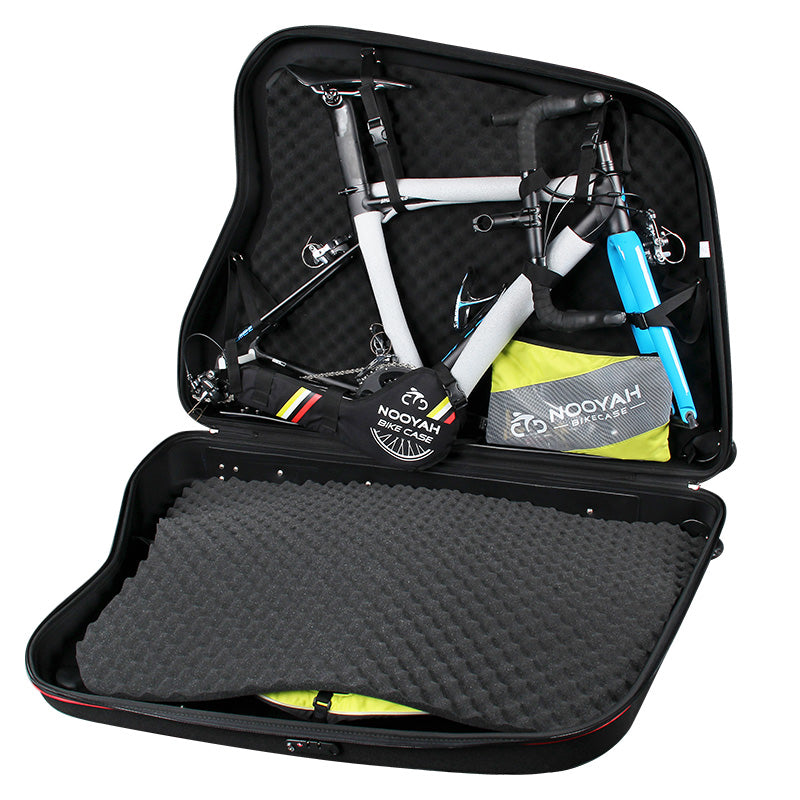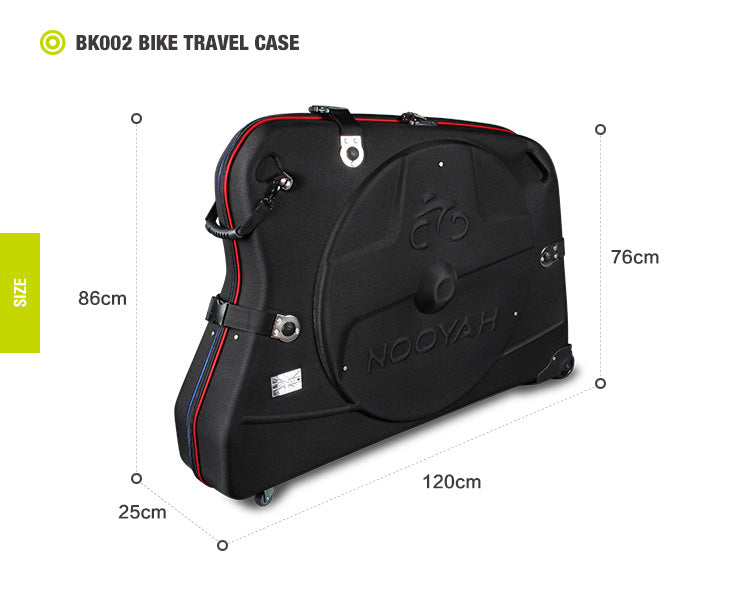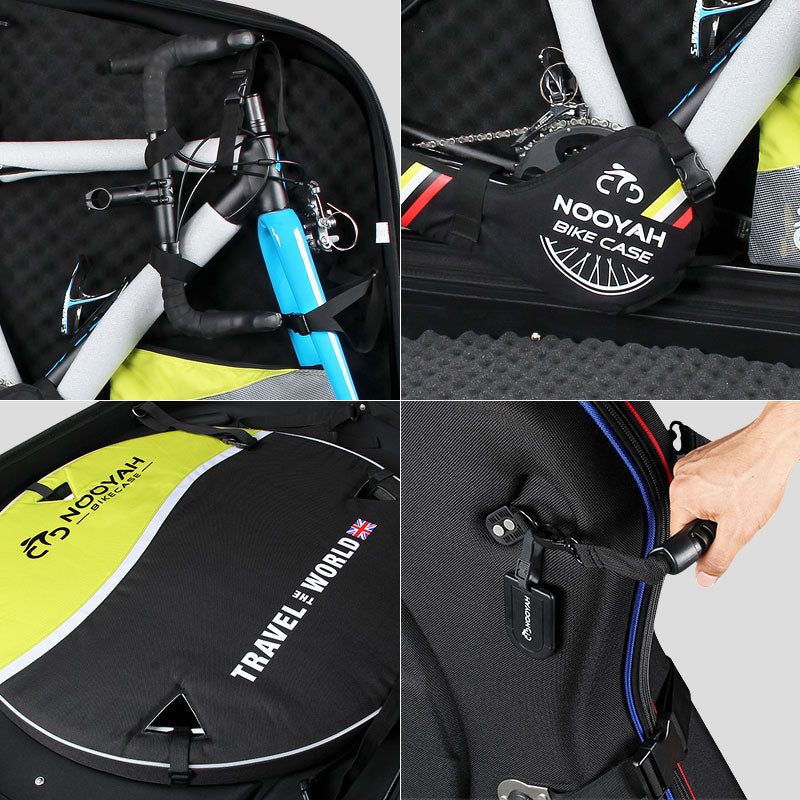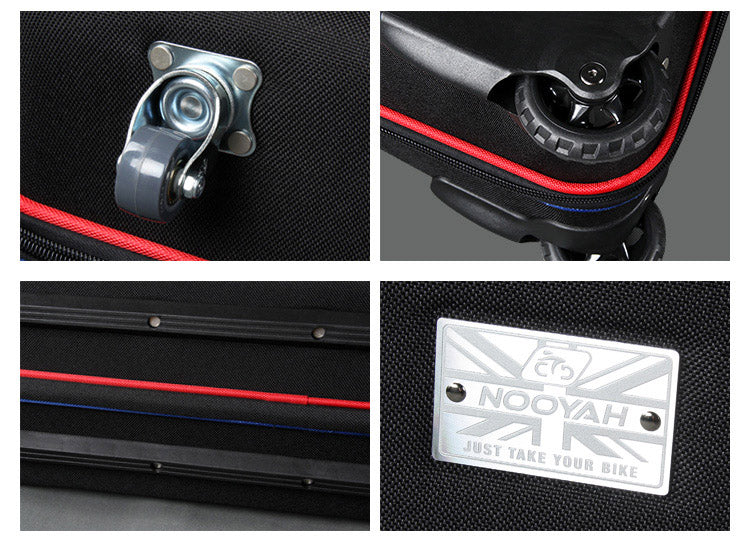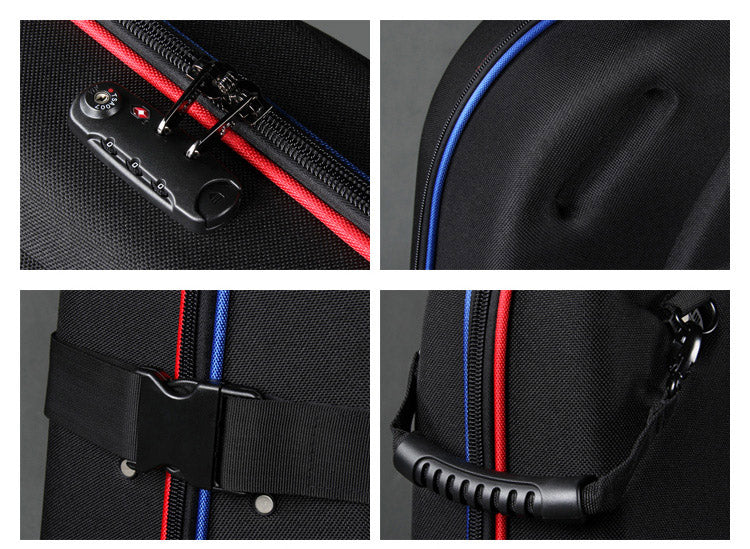 NOOYAH's ever-popular EVA Bike case is used and trusted by bikers all over the world to keep their bike safe while in transport but at the same time being super lightweight and easy to move.
The EVA (Ethylene Vinyl Acetate) material is semi-rigid, resisting compression but at the same time being less brittle and lighter than solid plastic. It is highly resistant to damage and abrasion.
Once loaded, the box is easy to transport, with integrated four wheels on the bottom.
Take your bikes anywhere securely
Fit for:700C Road Bike, TT Bike, 20-29 inch Hardtail Mountain Bikes
Lightweight And Durable Transportation Case
Bike Wheels Lock-In Position For Security
Perfect For Both Road And Mountain Bikes
Conforms to major airline regulations•
Size:120 x 25 x 84cm
Net weight: 9.5kg
FEATURES
TSA customs locks
2" buckle fastening strap lock
Original PE reinforced board
Strength zips
4 buckle fastening tapes
Semi-Rigid EVA Construction
Fully opened for ease of stowing the bike
One of the lightest bike boxes available
Padded two wheel bags, a tool pouch,2 webbing stick straps,4 foam tubes
Conforms to major airline regulations
A removable pull handle for ease of transporting