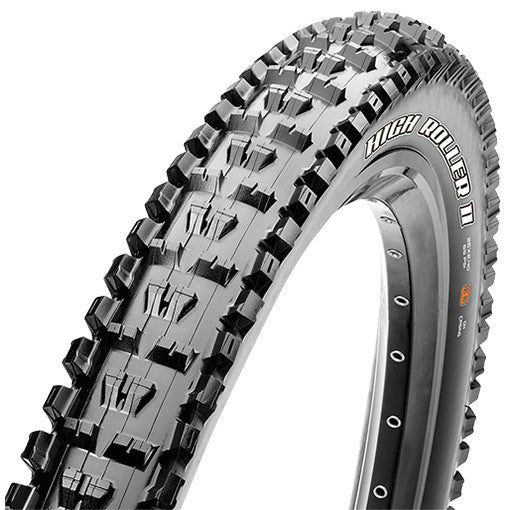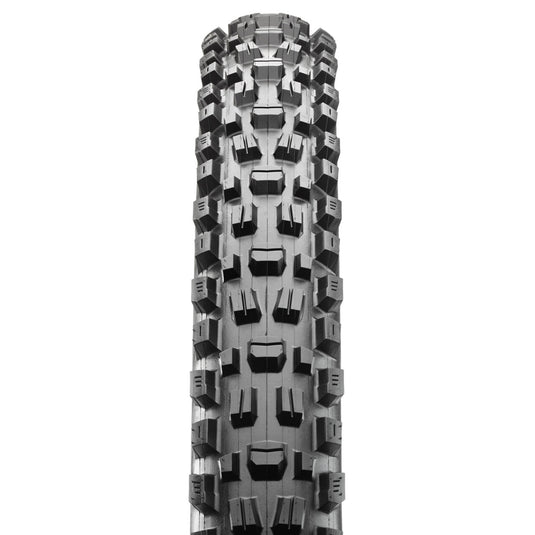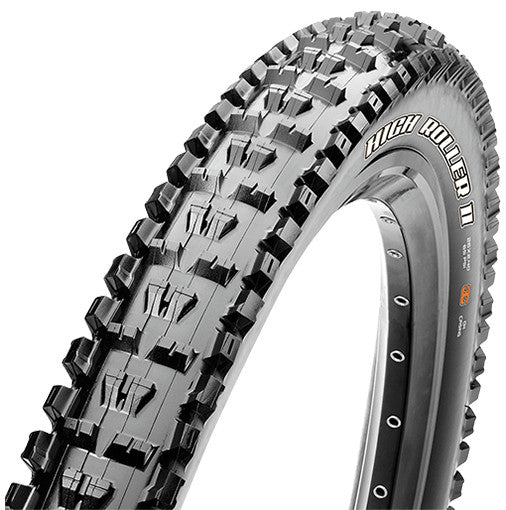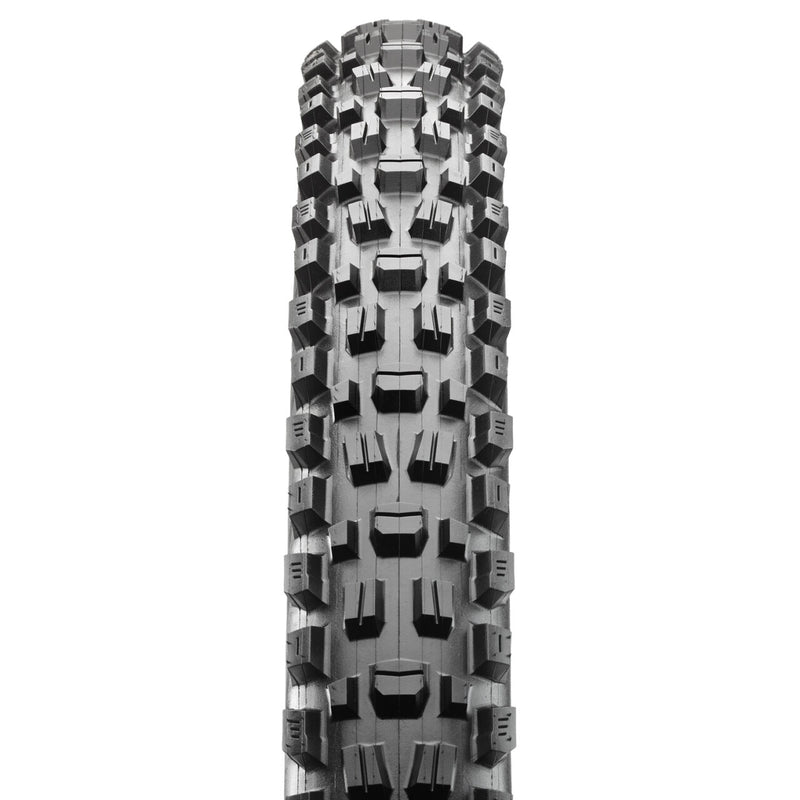 The High Roller II comes in a variety of popular Casings and Compounds, to enable you to really narrow down the perfect tyre for your style of riding or the terrain you ride. From Single Compounds right through to the pinnacle of traction with the 3C Maxx Grip. The popular EXO Casing, E-bike specific Silksheild, to the Downhill rated Casing, for reliability on the sharp rocks and heavy hits.
What is the intended use?
The High Roller ll is suitable for a range of different applications, All Mountain/Trail use, Downhill, and Enduro. Also in an array of different conditions whether it be wet or loose, to medium and hard pack.
Our verdict
A proven workhorse in the Maxxis family, with the treads ramped centre knobs inspiring speed and rolling efficiency, paired with the side knobs that hook up well in the corners, the High Roller ll is an established long lasting and reliable tyre that you can depend on in a range of situations.
Details & Technology
Casing
(choose from the following)
EXO

EXO casing is the most popular casing from Maxxis, and features a densely woven fabric that is flexible and lightweight to protect against cuts and punctures. This is recommended for trail riding, all-mountain and occasional enduro

SilkShield eBike

The SilkShield eBike casing has a layer of SilkShield puncture protection in a supportive eBike casing

Downhill

The Downhill casing from Maxxis is the ultimate protection for aggressive enduro and downhill riding. It has a butyl insert in the side of the tire for support when the going gets rough

Double Down

The Double Down casing has two 120 TPI layers with a reinforced butyl insert to provide support, and protection for enduro and some downhill riding, without the added weight of a full downhill casing
Compound
(choose from the following)
3C Maxx Terra

Three different compounds (3C), harder at the base, softer at the edges and medium in the middle. Maxx Terra is an intermediate blend to roll fast but still give good supportive grip. Designed to be used across all mountain biking disciplines from XC to downhill

Dual Compound

Designed for durability and long lasting performance. There are two rubber compounds, a harder one for low rolling resistance and a softer one for increased cornering grip

Single Compound

One rubber compound used throughout the tyre which is optimised for durability and performance

3C Maxx Grip

Three different compounds (3C), harder at the base, softer at the edges and medium in the middle. Maxx Grip uses the softest rubber for more of the tyre to prioritise grip and traction. Best used in downhill or steep trail riding where maintaining speed is not an issue