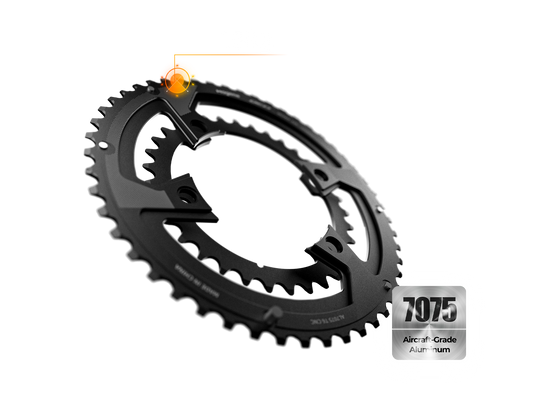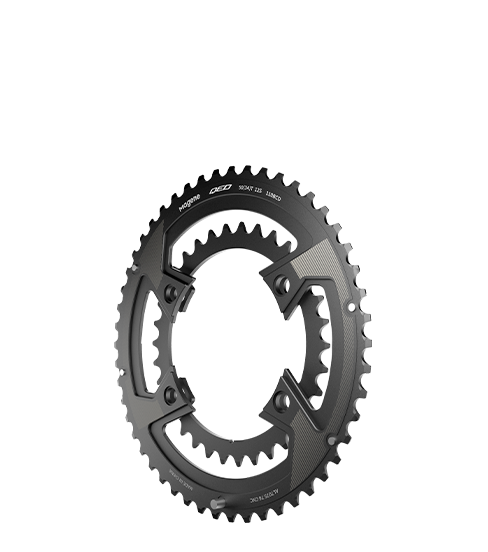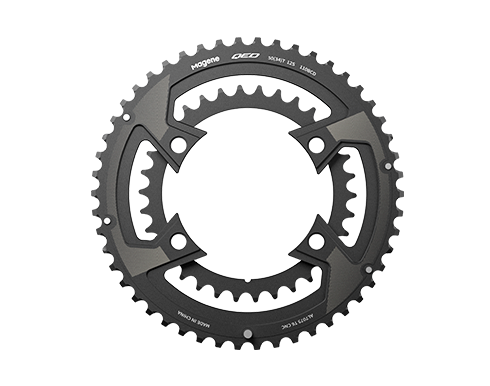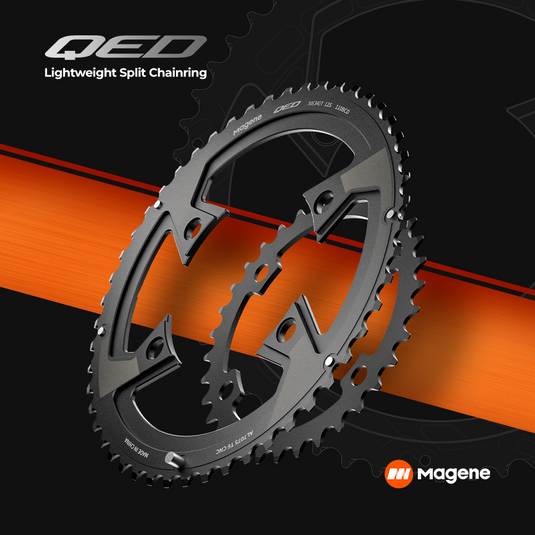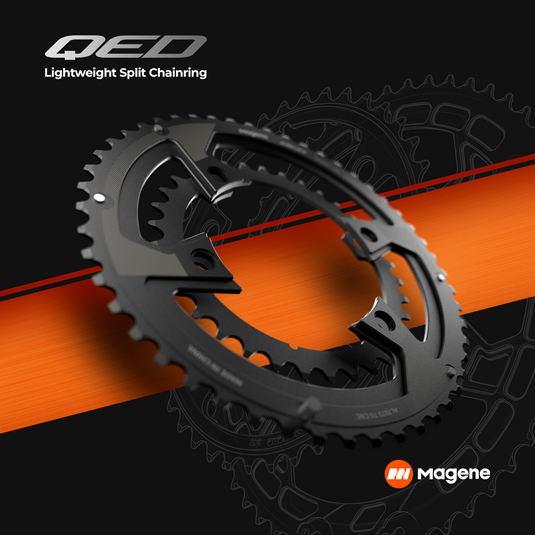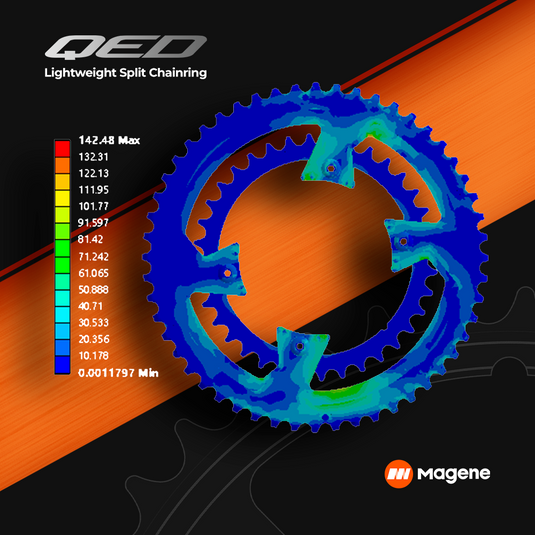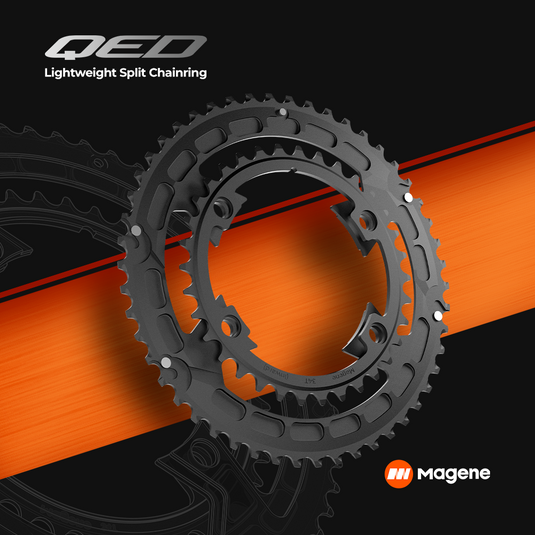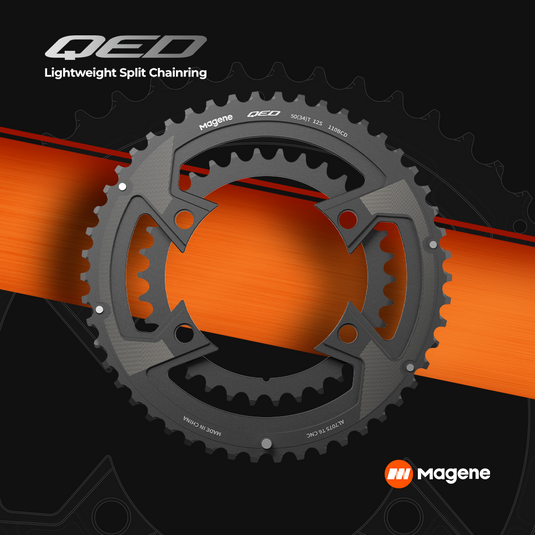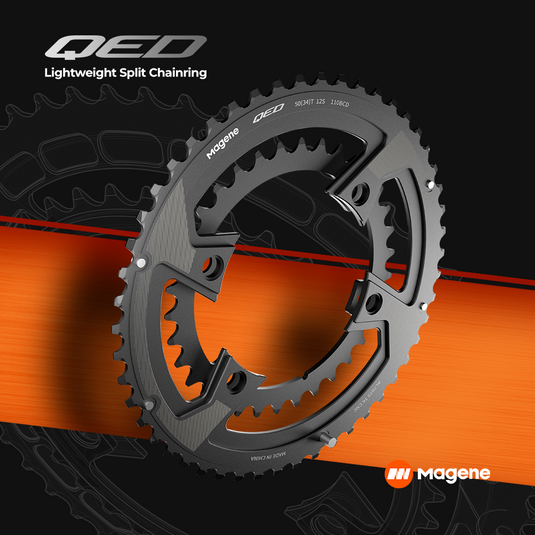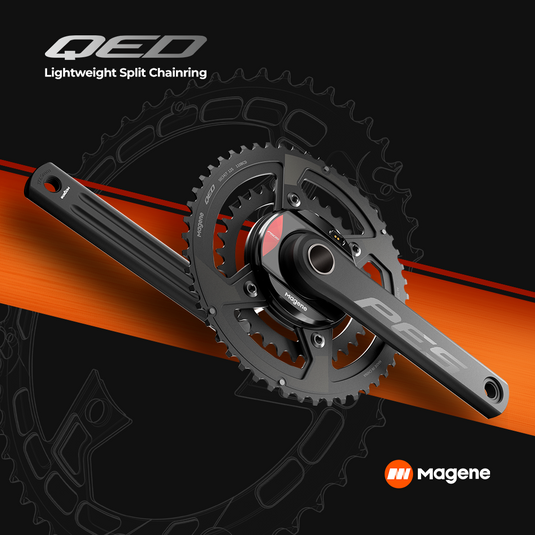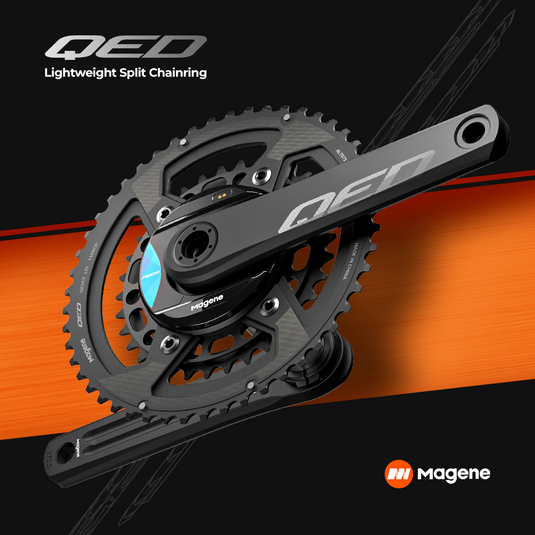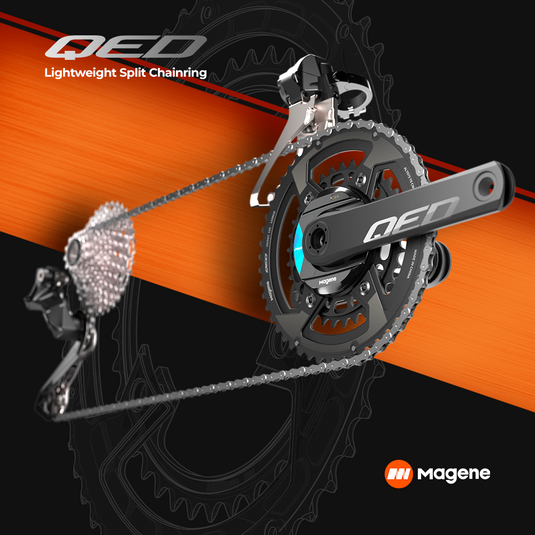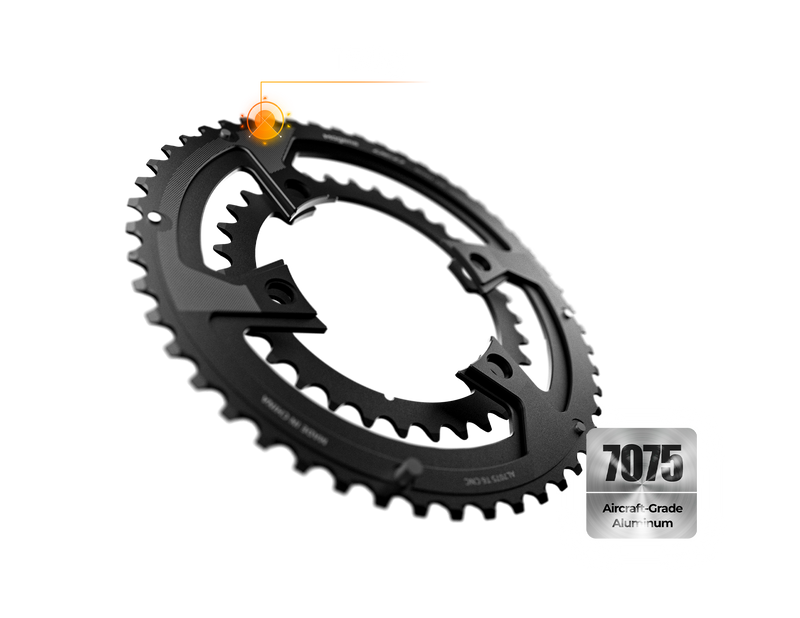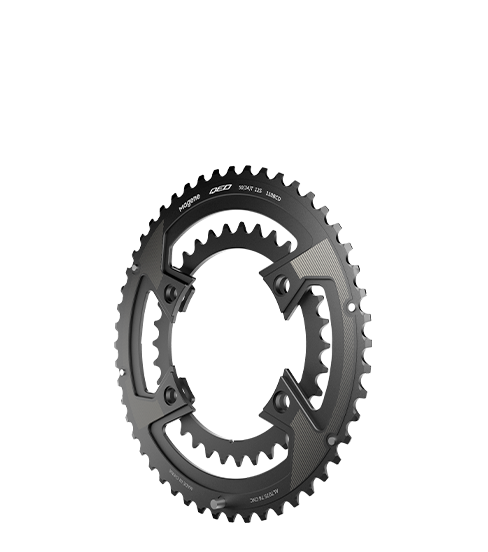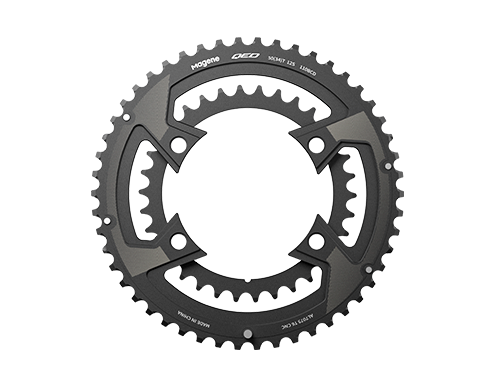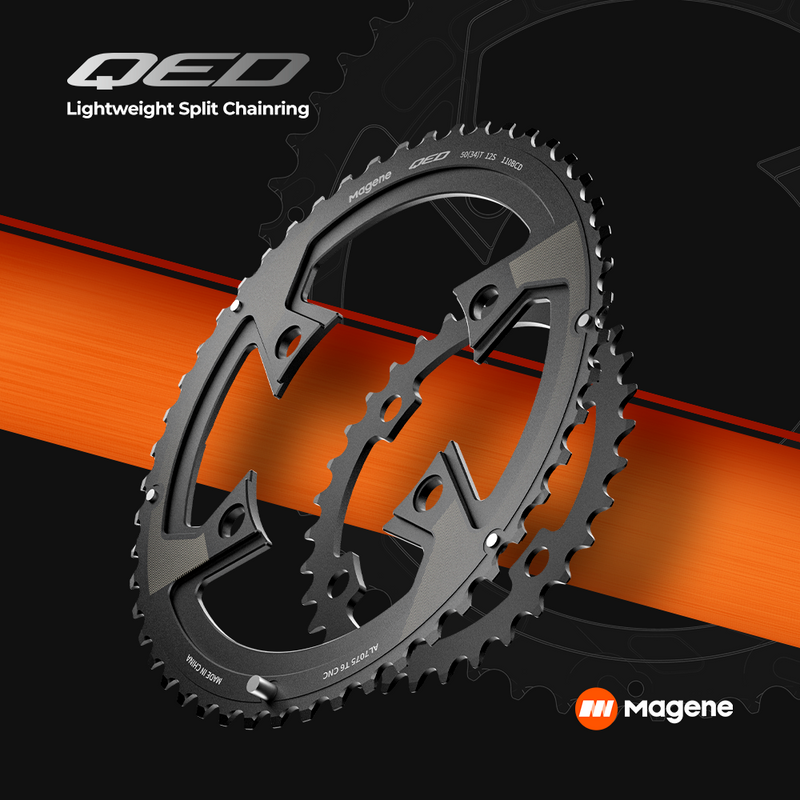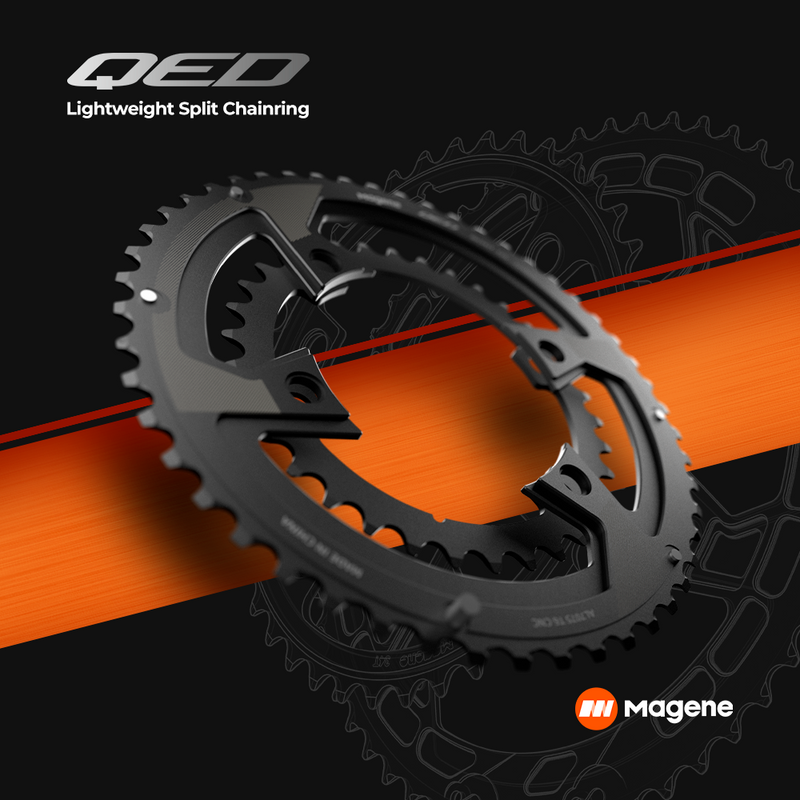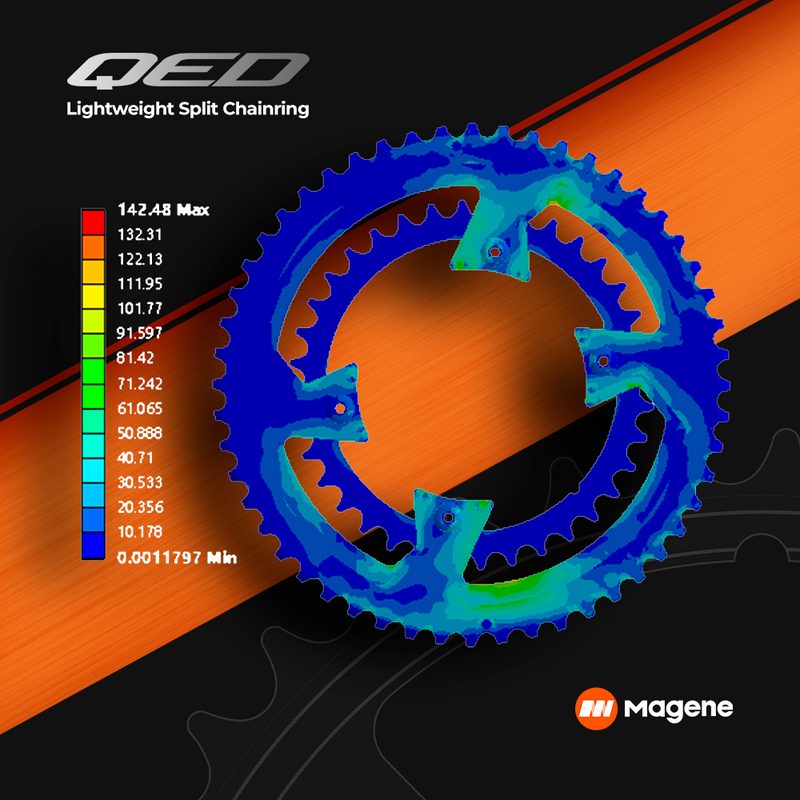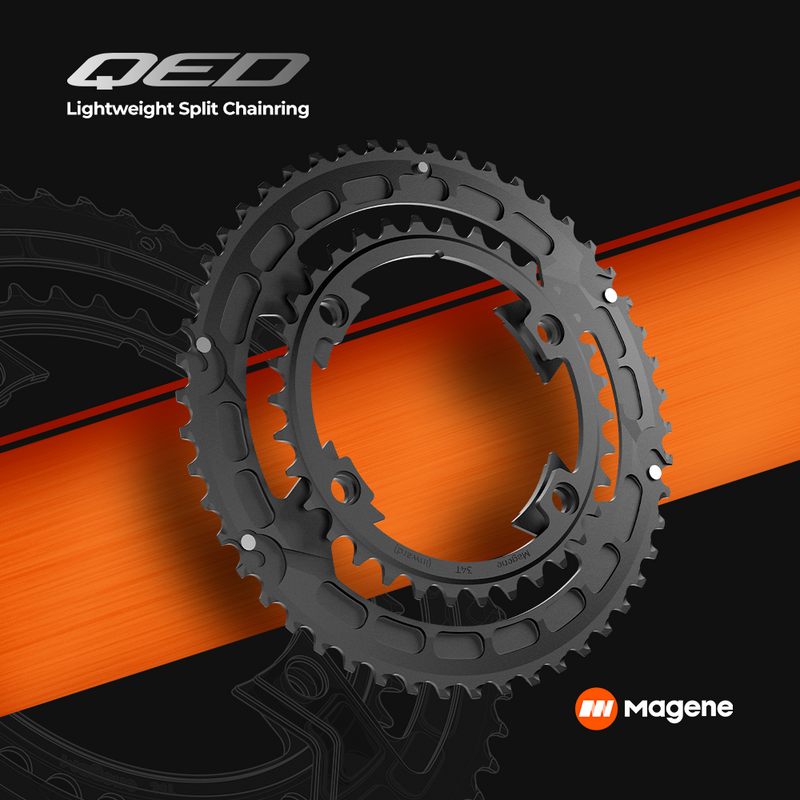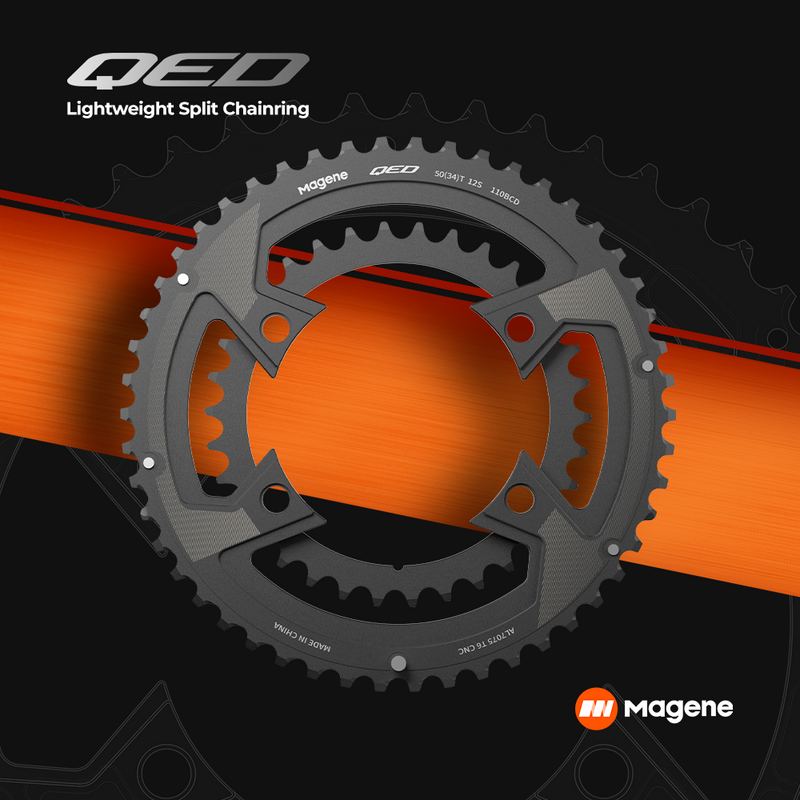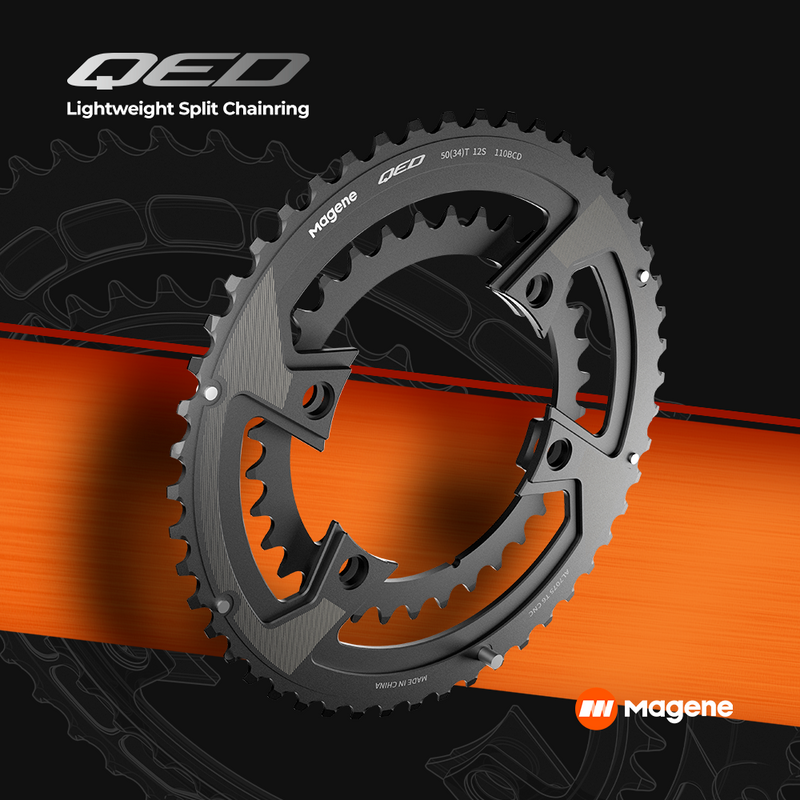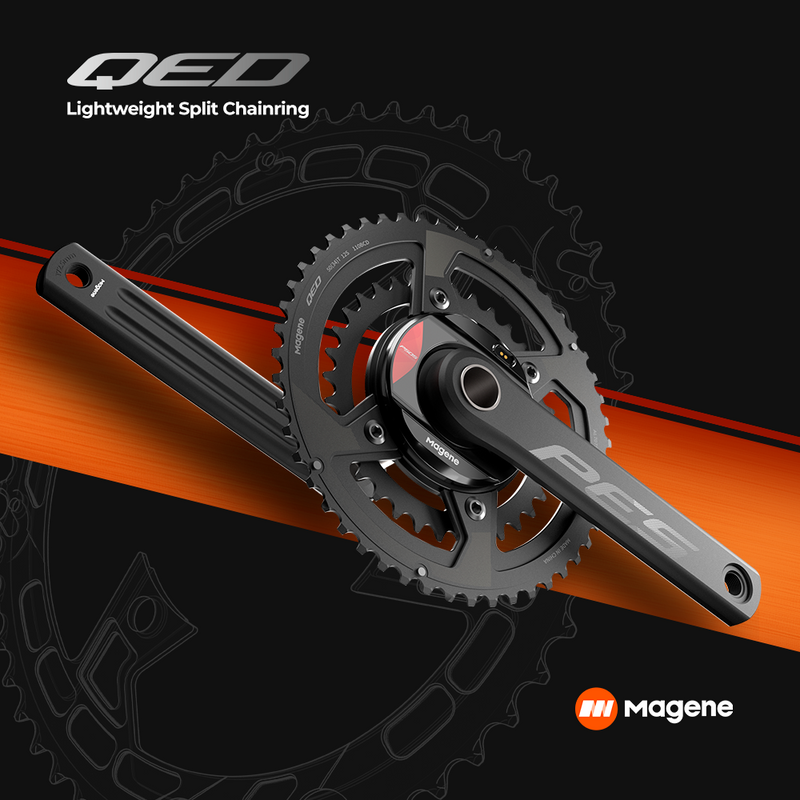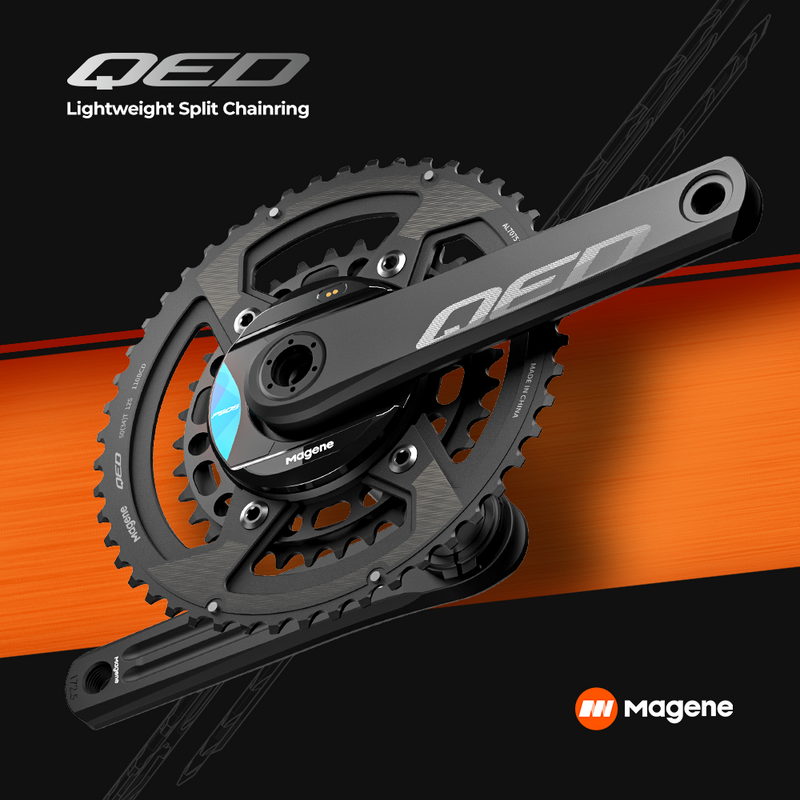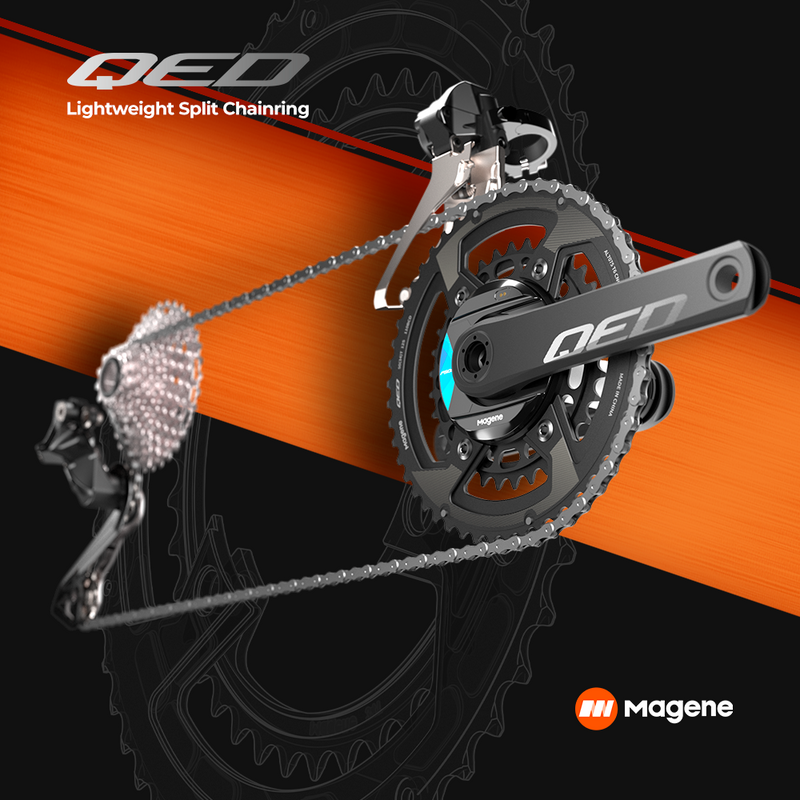 QED Lightweight Split Chainring
Advanced Level - Witness Every Transmission of Spirit and Strength
Training and promotion happen over a professional rider's career. With excellent mechanical quality and the exquisite balance between weight and rigidity, QED series can cope with the stringent demand for equipment during training or competition, and let riders feel the power of mechanical properties all the time.
Exquisite Balance of Stiffness, Weight and Aerodynamic
The QED split chainring features hollow design, which can greatly reduce the overall weight. In this method of reducing weight, it won't affect integrated stiffness of the chainring, and you will see the exquisite balance between stiffness and weight.
Precise Synergy of All Parts
Adopting CNC technology ensures that all components work together to function flawlessly. Featuring the cutting-edge CNC technology, the machining and positioning technique is effective and accurate.
Improve Transmission and Shifting Efficiency
After multiple research on the performance and wear characteristics of various tooth-shaped chainrings, the QED split chainring adopts a brand new self-developed 3rd generation tooth shape. The transmission and shifting efficiency have been significantly improved. We re-calculate parameters related to the root, groove, and shape of teeth on the chainring, ensuring accurate and smooth shifting at a different speeds in different conditions. The width between the teeth is increased, and the strength between the teeth is further improved, which effectively prolongs the service life.
Ultralight 7075 Aircraft-Grade Aluminum
7075 aircraft-grade aluminum alloy has excellent physical properties, offering abrasion resistance, deformation resistance, high stiffness and ultralight weight. The larger chainring is made of 7075 aluminum alloy, which makes the QED split chainring only weighs 138g while maintaining such excellent performance.
110BCD 4 bolts Chainring, Wide Range of Compatibility
QED split chainring adopts the widely popular 110BCD 4-bolts specification in the market, which reduces weight and has more comprehensive compatibility. It can be perfectly adapted to the 12-speed groupsets, the pursuit of extreme performance to meet the rigorous needs of riders for training and competition.
* QED lightweight split chainring is perfectly compatible with the Magene flagship product QED P505 power meter and PES P505 Base power meter.
Specification
Teeth:50-34, 52-36, 53-39
Weight:138g±2g (50-34 Teeth as sample)
Speed adaption:Shimano/Sram 11-12 speed
Bolt:4-bolt
BCD:110mm