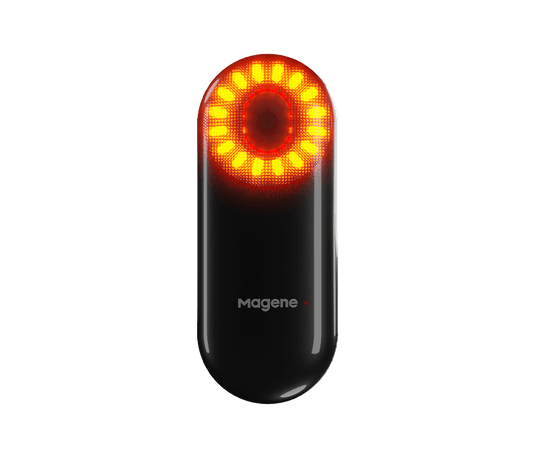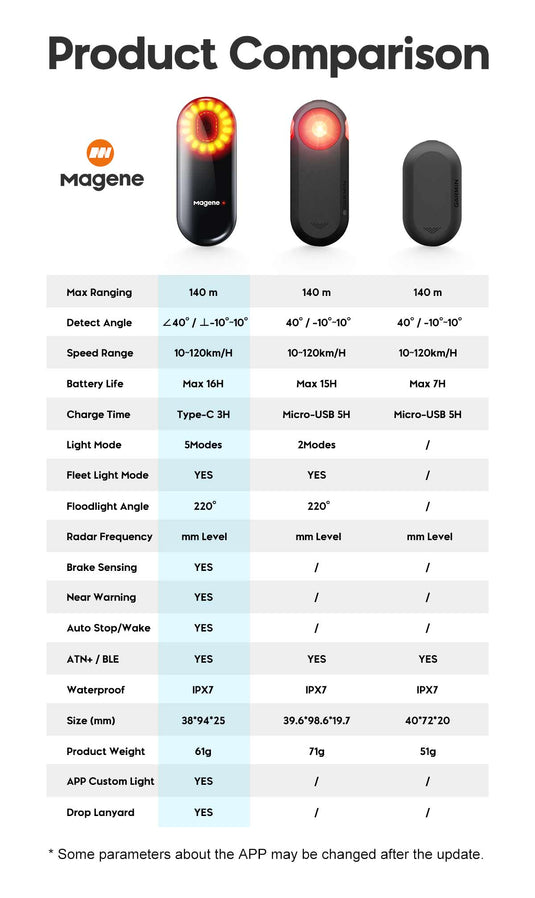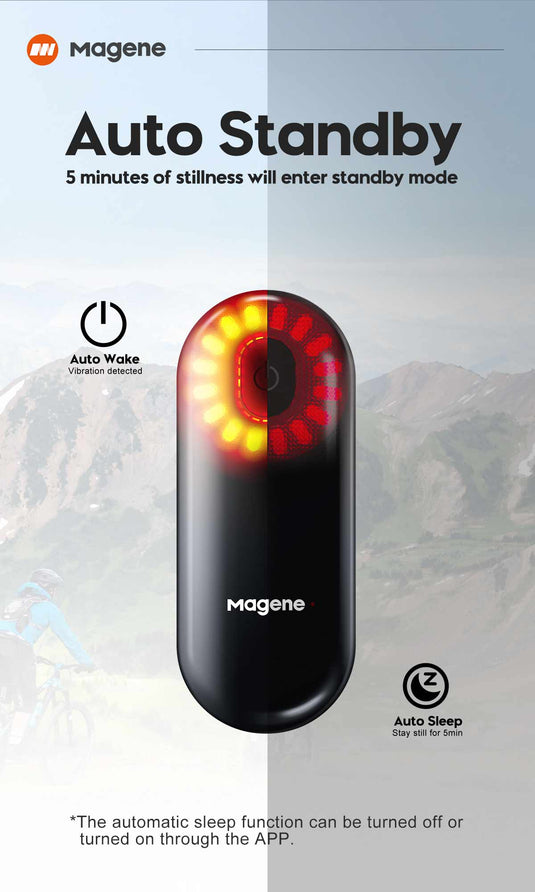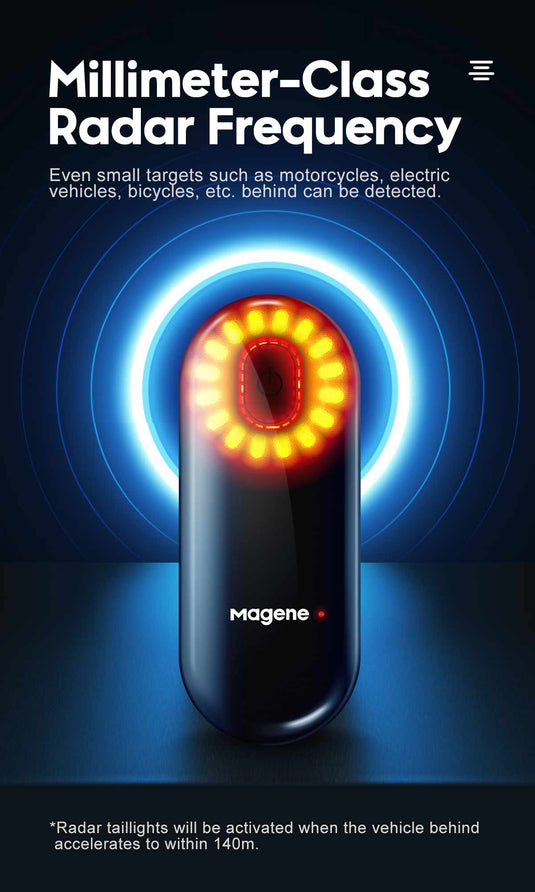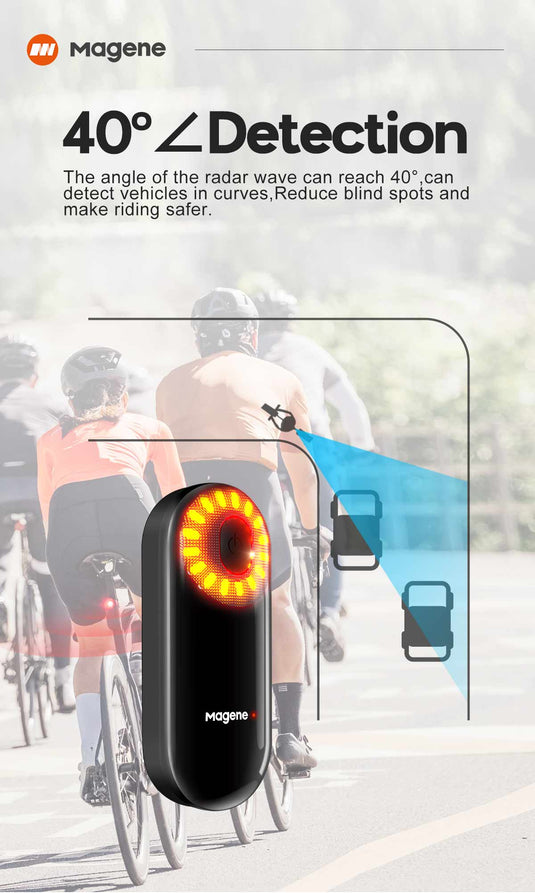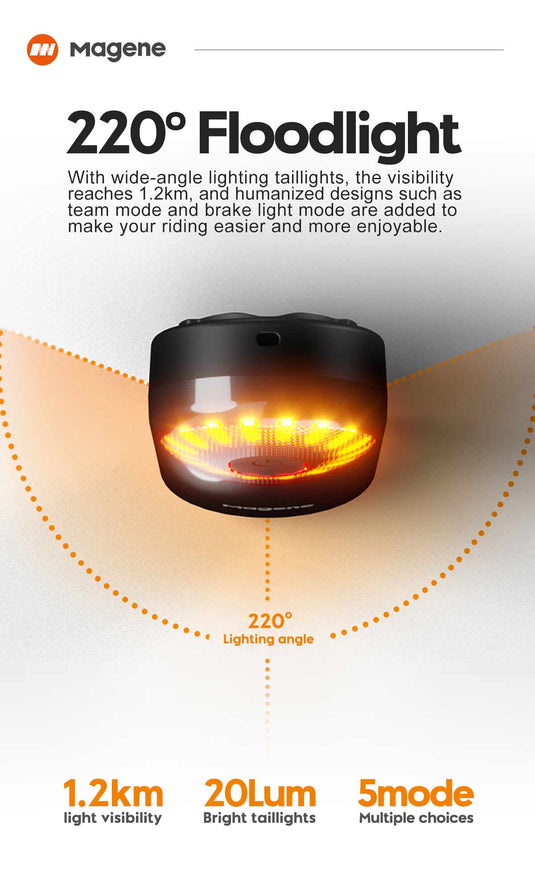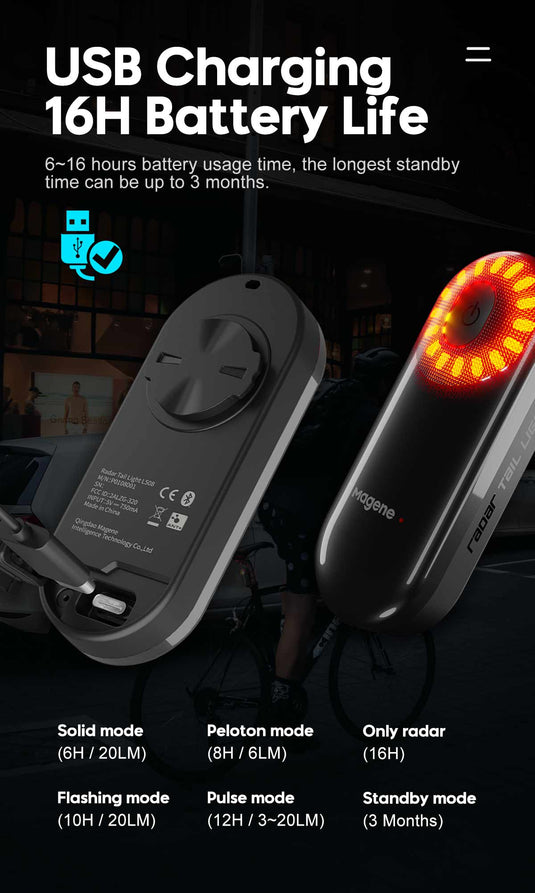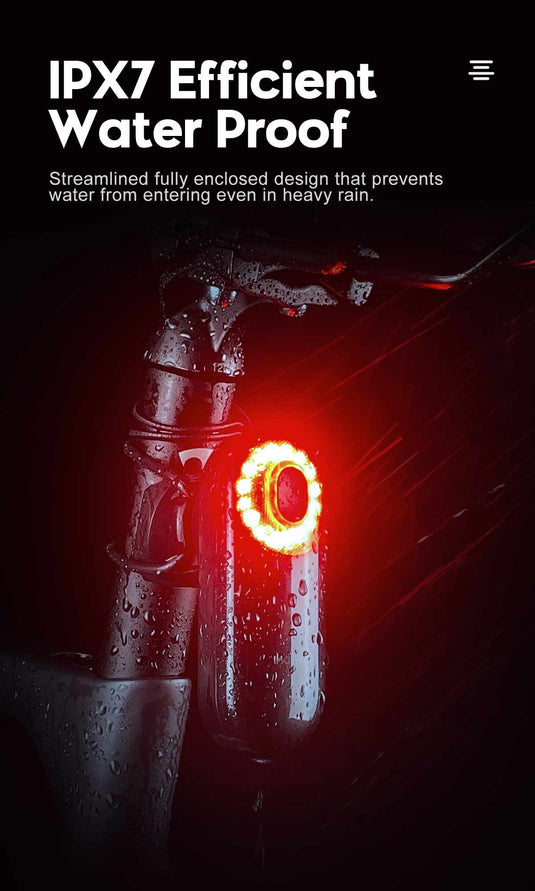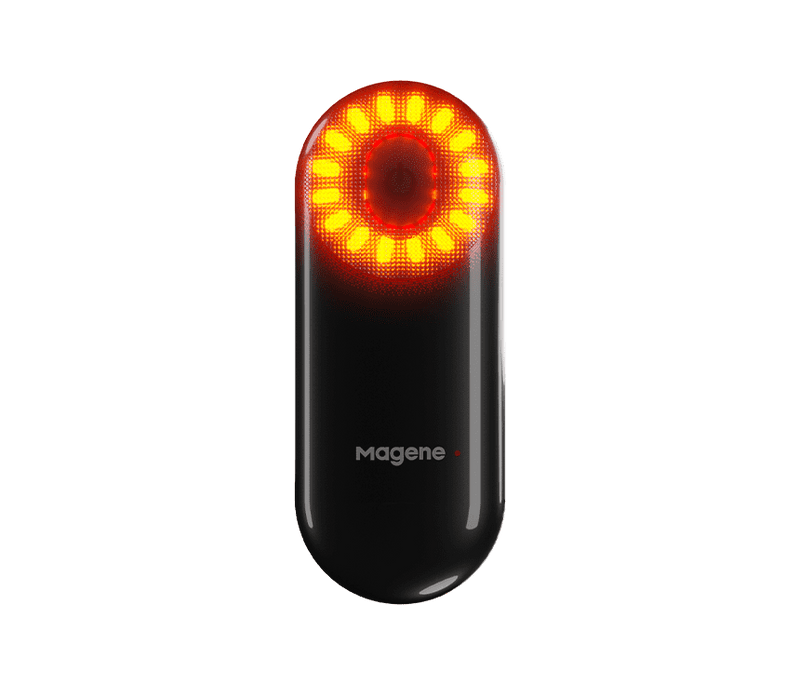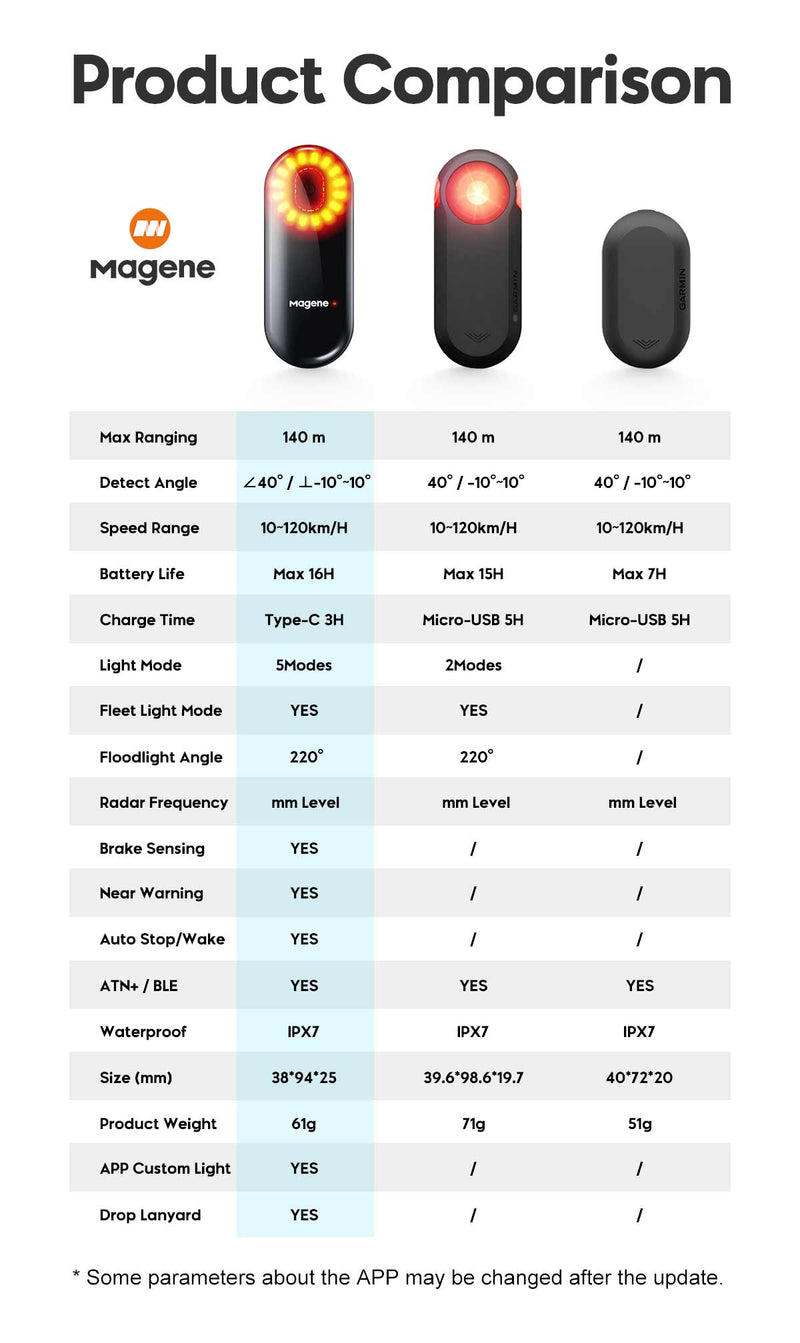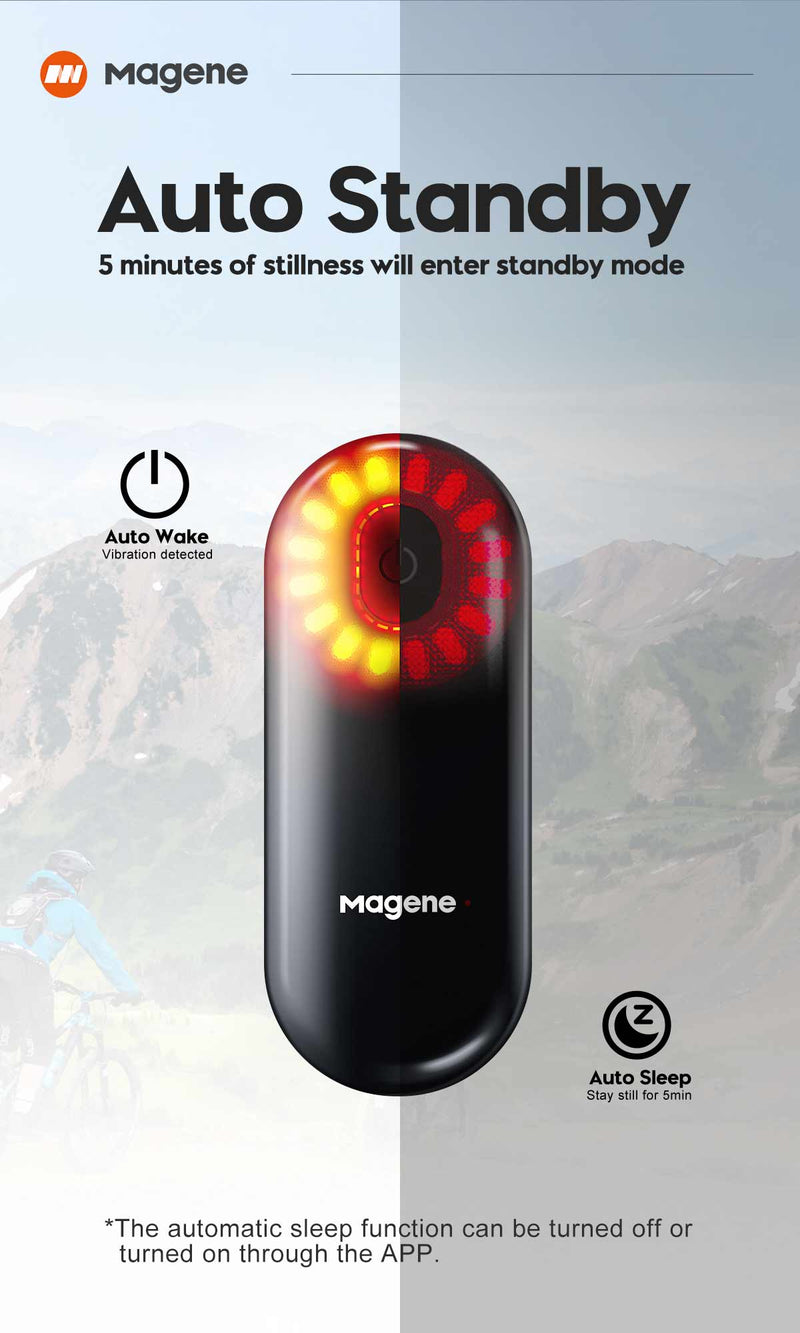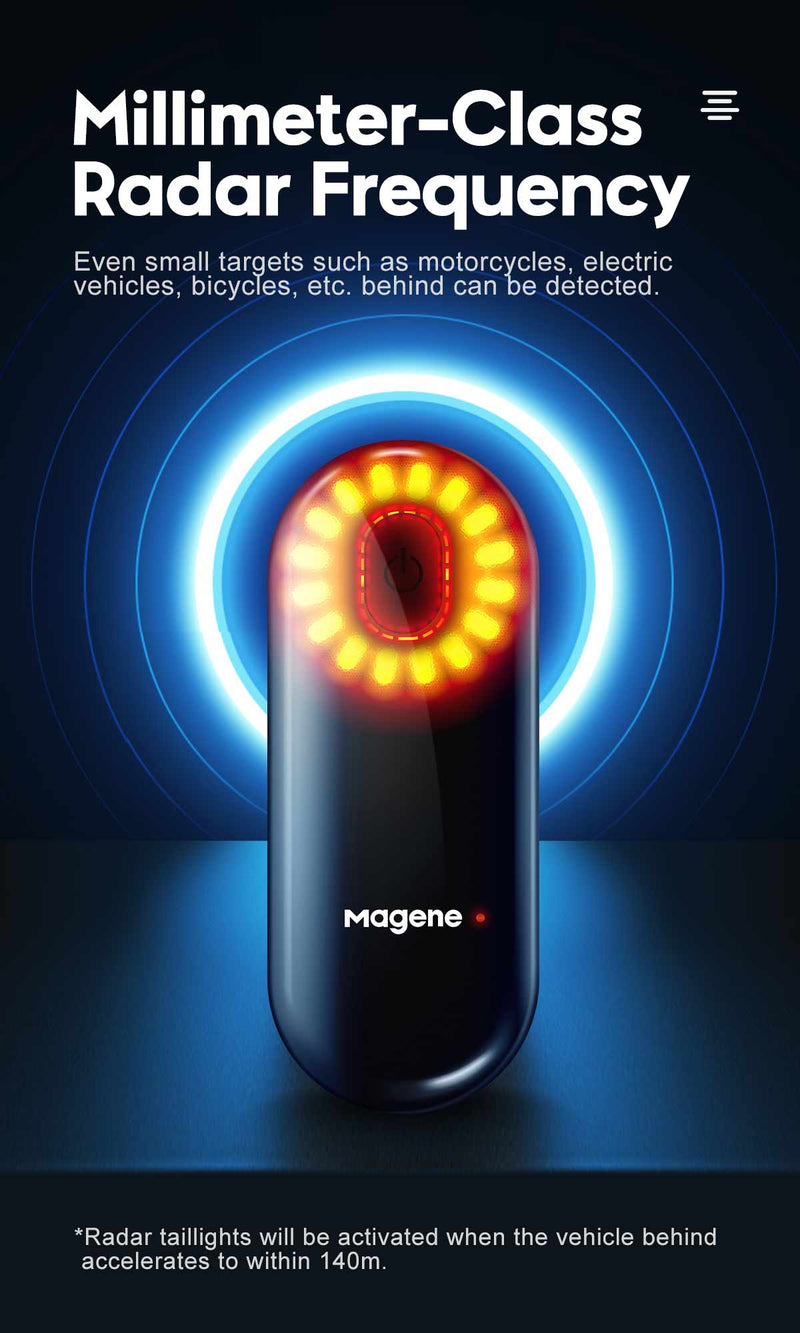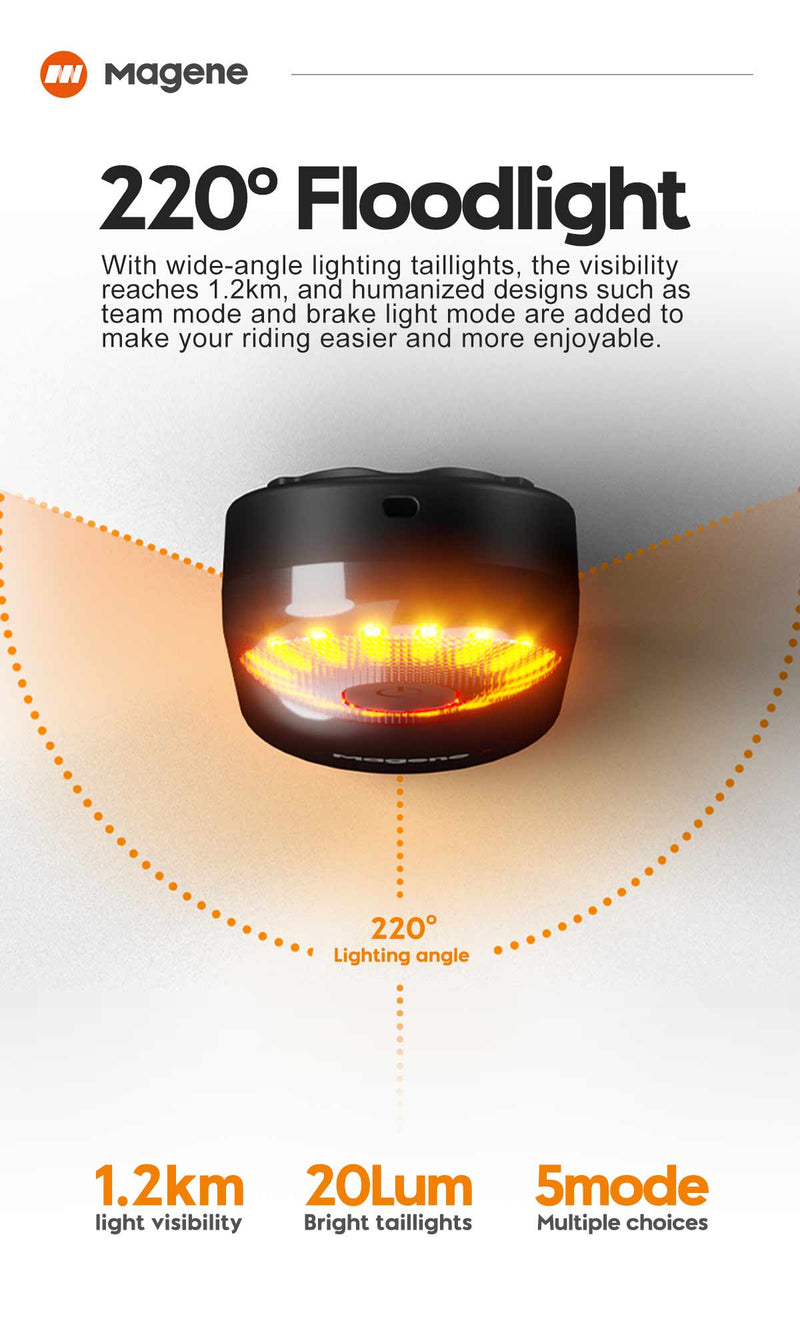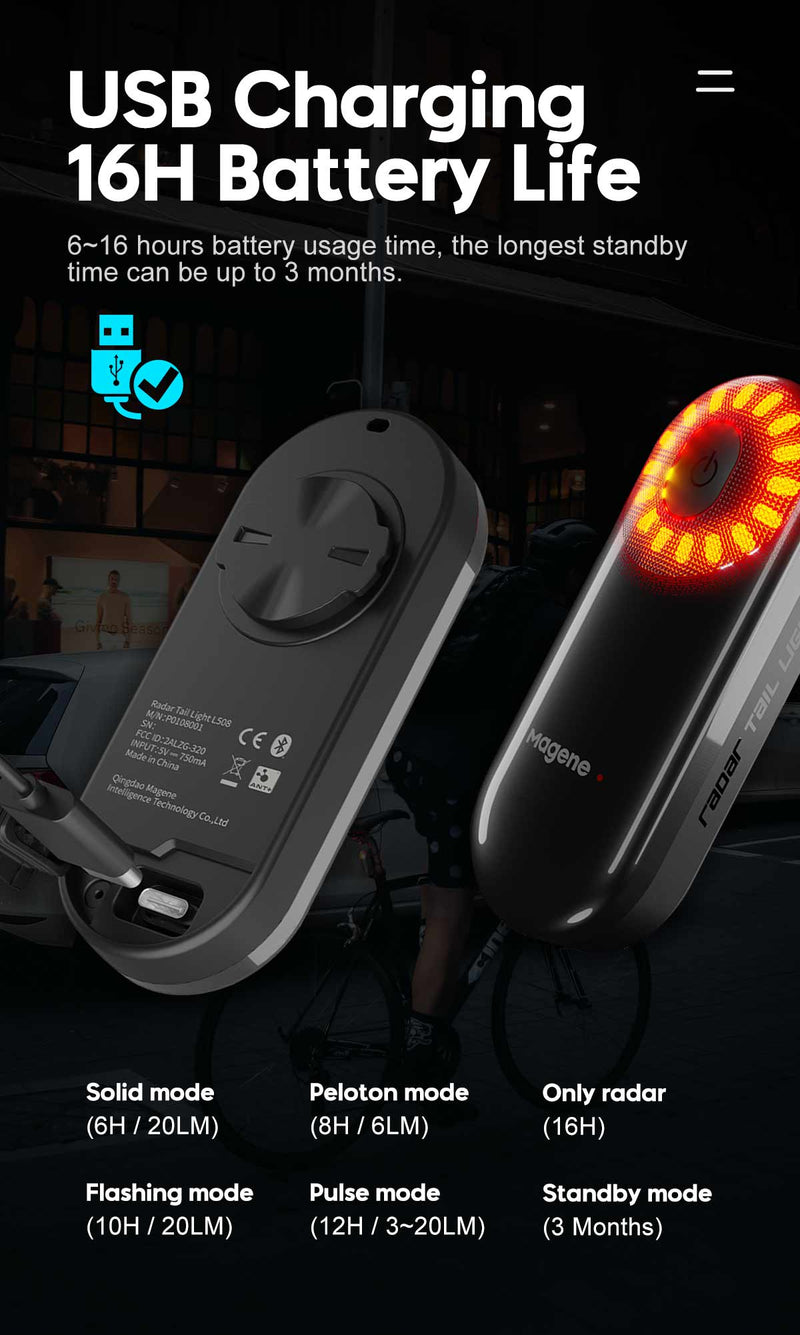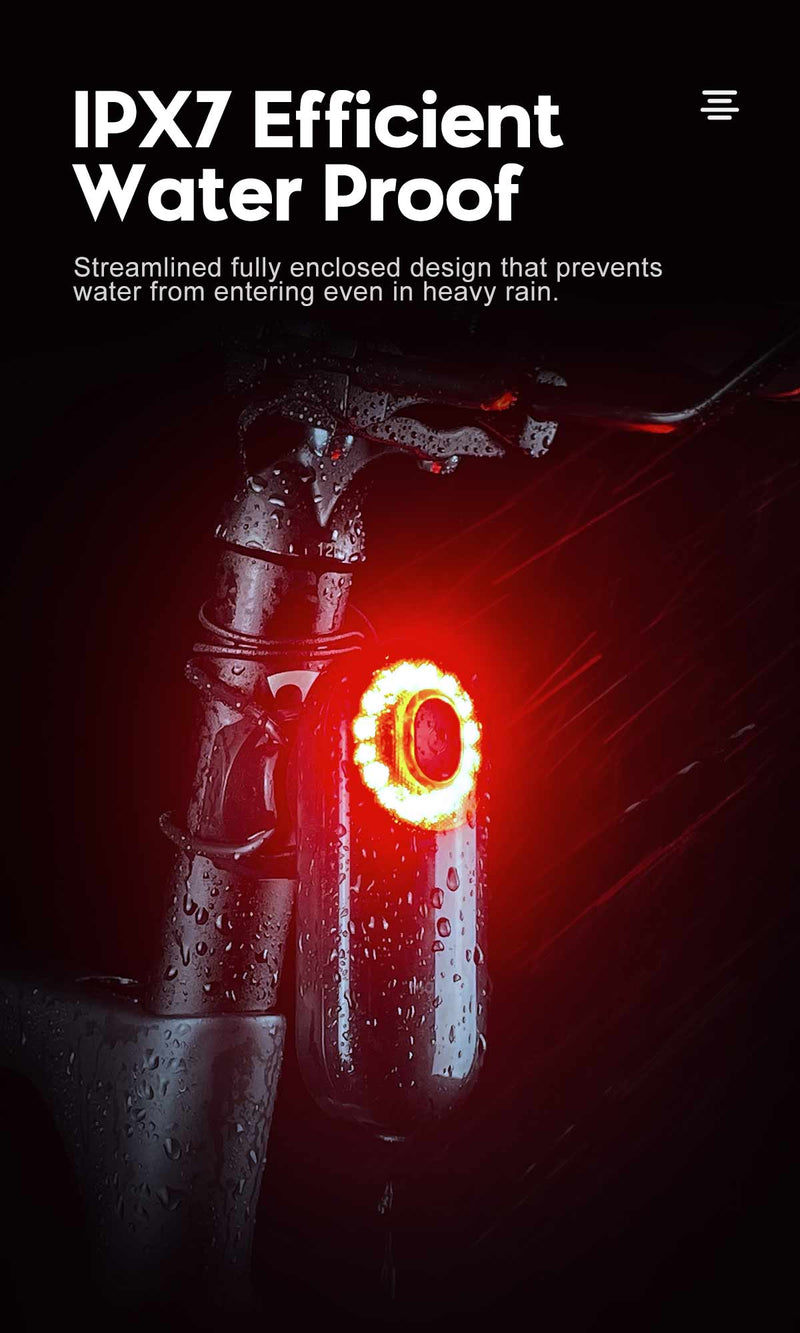 Magene L508 radar tail light adopts millimeter-wave pulse signals and has 40° beam angle, able to detect rear vehicles within 140m even at bends. Support 5 light modes, suitable for various scenarios.
HAVE YOUR BACK, HAVE REAR TRAFFIC UNDER CONTROL
L508 can accurately provide visual and audible alerts from display terminal to warn of vehicles approaching from behind up to 140 meters away, to help bikers be on full alert in the surroundings.
PROTECTION AT EACH BENDS
The radar of L508 has a beam angle up to 40°, so it can detect the rear vehicles at bends.
Eliminate the blind spot and protect you all the way.
COMPREHENSIVE DETECTION ENSURE SAFE RIDE
The radar of L508 uses millimeter-wave pulse signals to provide comprehensive and stable detection of high-speed motor vehicles and even slow-moving bicycles.
Support 220° wide viewing angle with visibility of up to 1.2km and effective warning of rear vehicles to ensure safe riding.
5 LIGHT MODES & EASY COMBINATION
Support solid mode, flashing mode, pulse mode, peloton mode, and only radar mode, and ensure quick and easy switch with one click.
You can preset the radar on/off under each light mode through the Magene Utility APP to combine light and radar as you want.
PELOTON MODE
With low brightness and soft light, it protects eyes of group bikers, providing a more comfortable experience in team riding.
CUSTOM FLASHING & PULSE INTERVAL
After connecting to Magene Utility APP, you can customize the tail light flashing/pulse interval.
* Purchase to unlock customizable light mode setting function.
SMART BRAKING SENSING
The tail light is equipped with a built-in high-precision acceleration sensor, to quickly detect and enter 3 seconds highlight mode even with slight braking, while ignoring shaking and small bumps to prevent false starts.
WARNING APPROACHING VEHICLES
If the rear vehicle suddenly comes from behind within 140m, the tail light enters flashing mode for 2 seconds. It warns the rear vehicle keeping a safe distance from you, and protects you from safety risks caused by sudden acceleration of rear vehicle on open road.
PERFECT COMPATIBILITY
The tail light can be connected to bike computers, watches, or other display devices that can support the standard protocol, such as Magene C406 Pro smart bike computer, partial Garmin, Wahoo, Bryton bike computers, and partial Garmin watches, iGPsport IGS630, etc.
Product Introduction
SPECIFICATIONS
Name:L508 Radar Tail Light
Dimensions:38*94*25mm
Weight:65g
Maximum detection distance:140m
Horizontal detection angle:40°
Vertical detection angle:-10°- +10°
Relative speed of detectable targets:10-120km/h
Charging port:Type-C
Wireless protocol: Bluetooth, ANT+
Modes:5 kinds (solid mode, flashing mode, pulse mode, peloton mode, and only radar mode)
Battery life:6h in solid mode; 10h in flashing mode; 8h in peloton mode; 12h in pulse mode; 3 months in standby mode (affected by the environment and temperature)
Luminous flux:20 lm (solid mode); 20 lm (flashing mode); 6 lm (peloton mode); 3-20 lm (pulse mode)
Smart brake sensing: Yes
Auto-sleep/auto-wake: Yes
Viewing angle:220°
Waterproof grade: IPX7
Package includes: L508 radar tail light *1, rubber straps *3, seat post bracket (with pad) *1, manual *1, Type-C power cable *1, safety strap *1.
Compatible bike computers:
Magene: C406 Pro
Garmin: 130, 130P, 520, 520P, 530, 820, 830, 1000, 1030, 1030P, 1040
Wahoo: Bolt, Roam
Byrton: R750, S500
iGPSPORT: IGS630
Compatible with all cycling computers that support ANT+ Radar
Compatible watches:Garmin: 245, 645, 735, 745, 935, 945, D2, Fenix 5, 5s, 5x, 5Plus, 5xPlus, 6s, 6x, 6Pro, 6sPro, 6xPro
Compatible APP:Magene Utility APP

*Learn more about compatible models in specifications
How to install