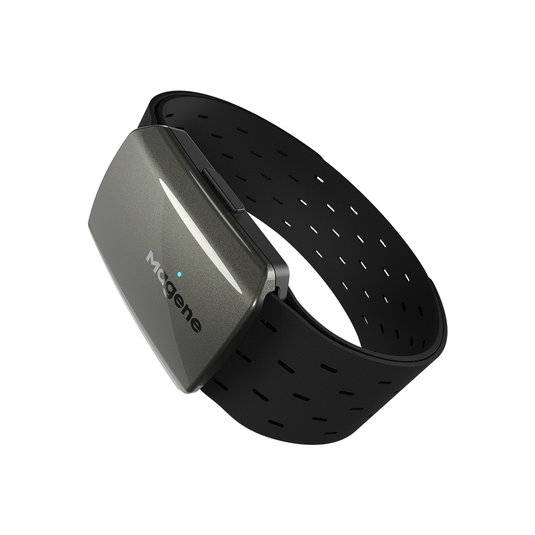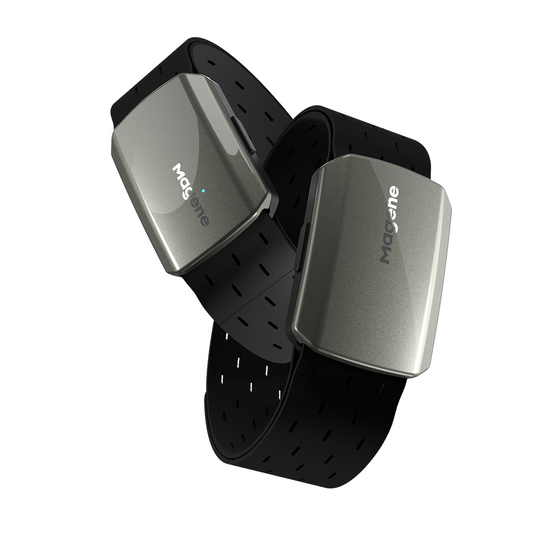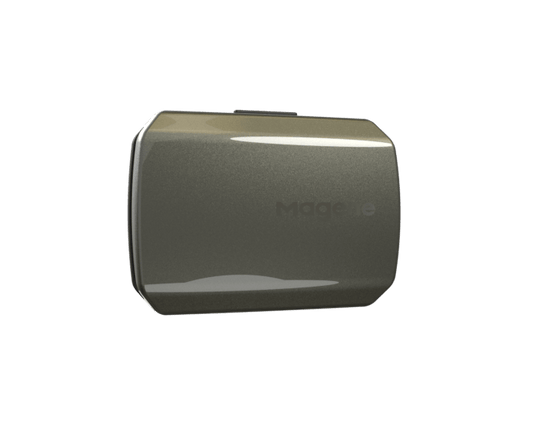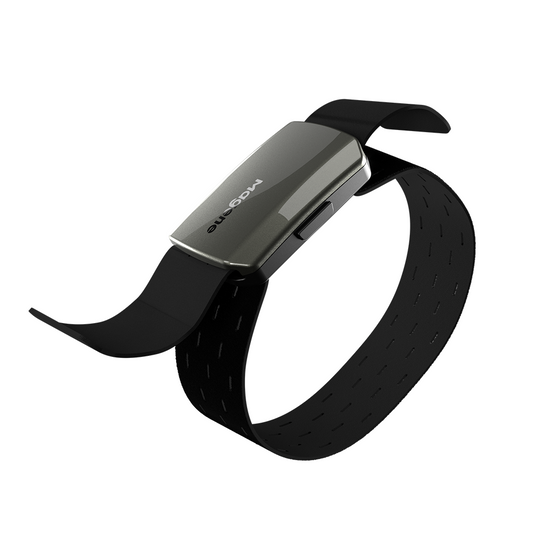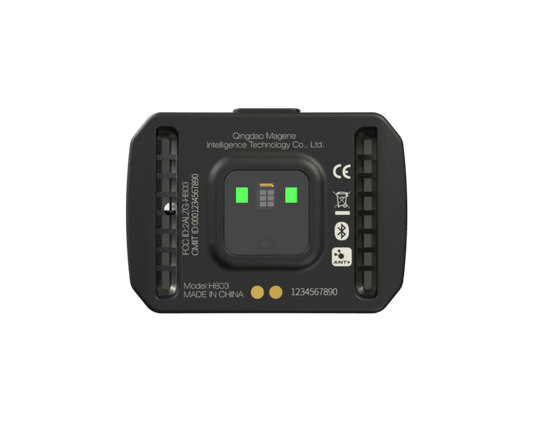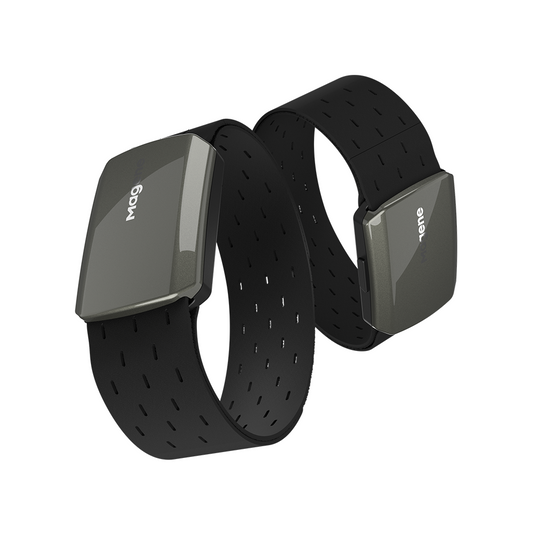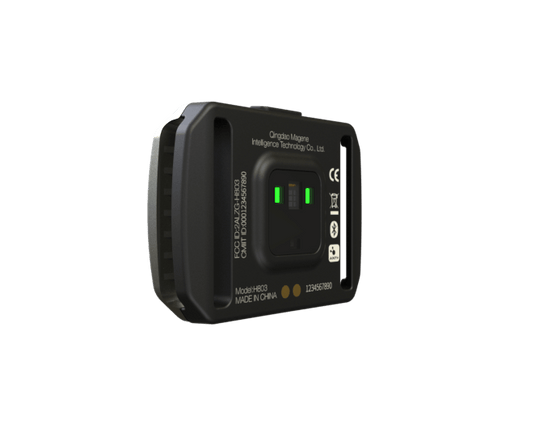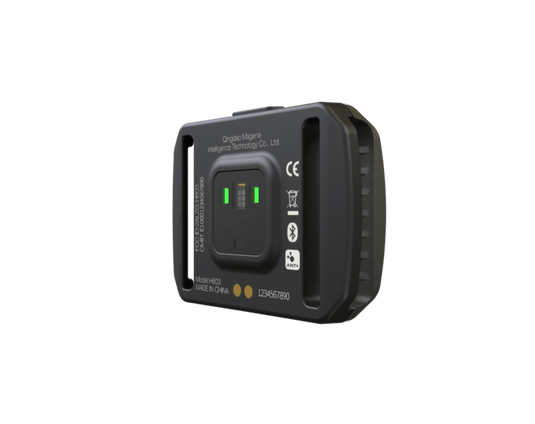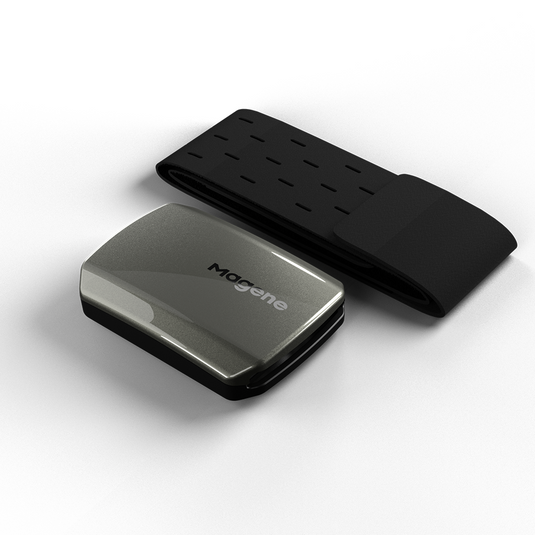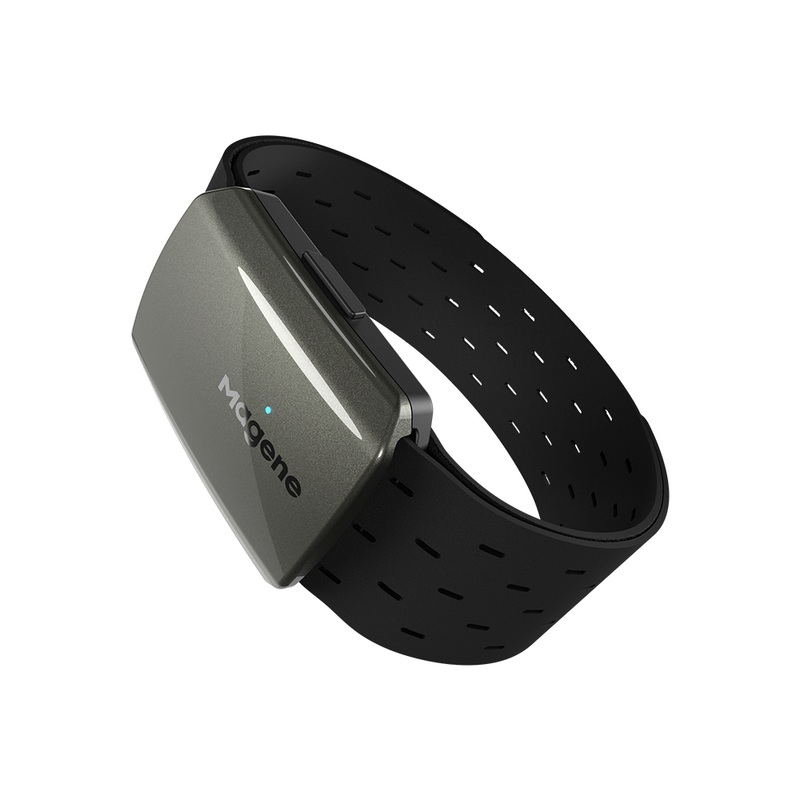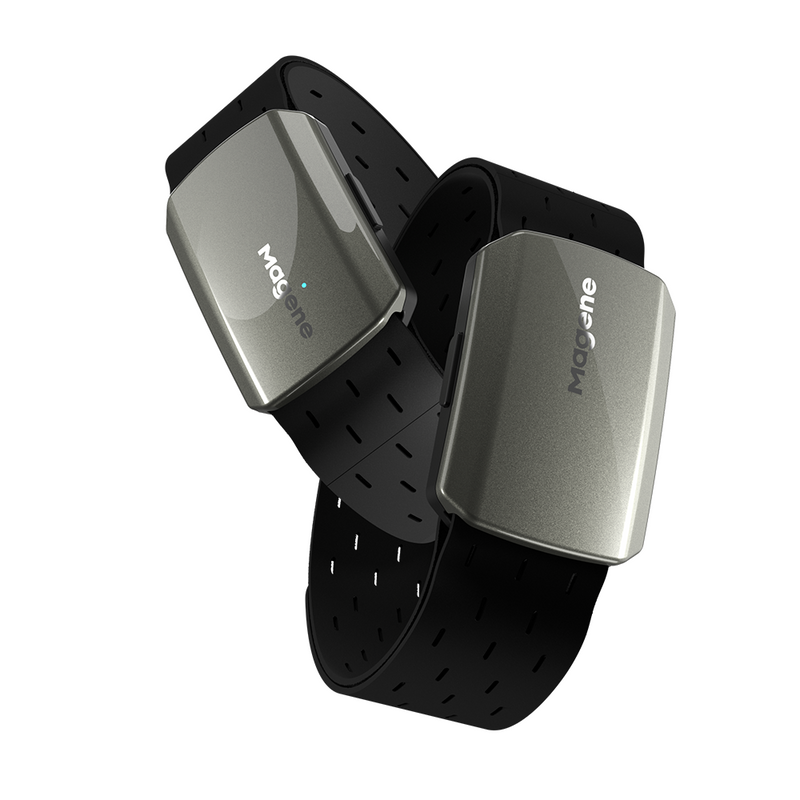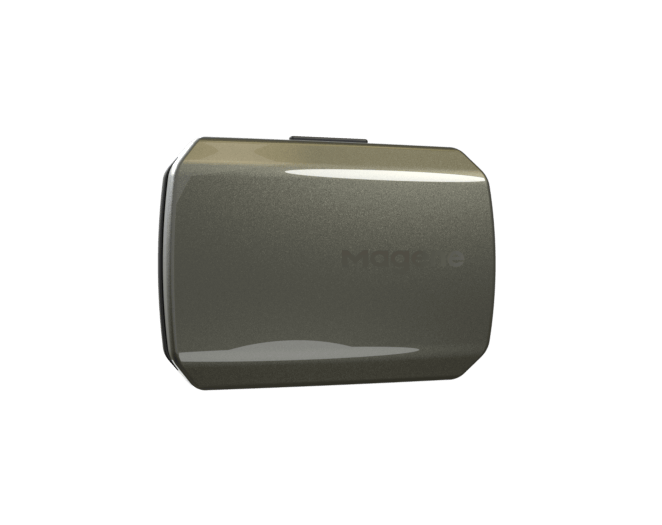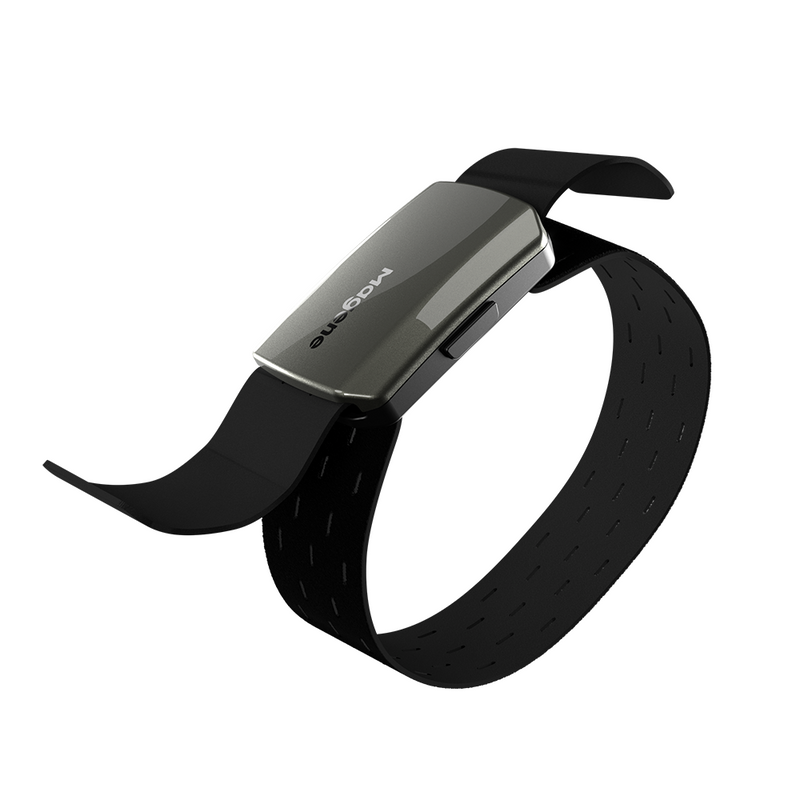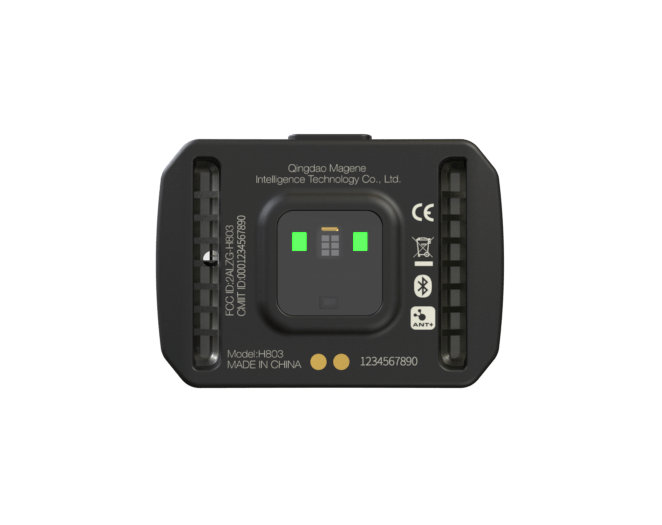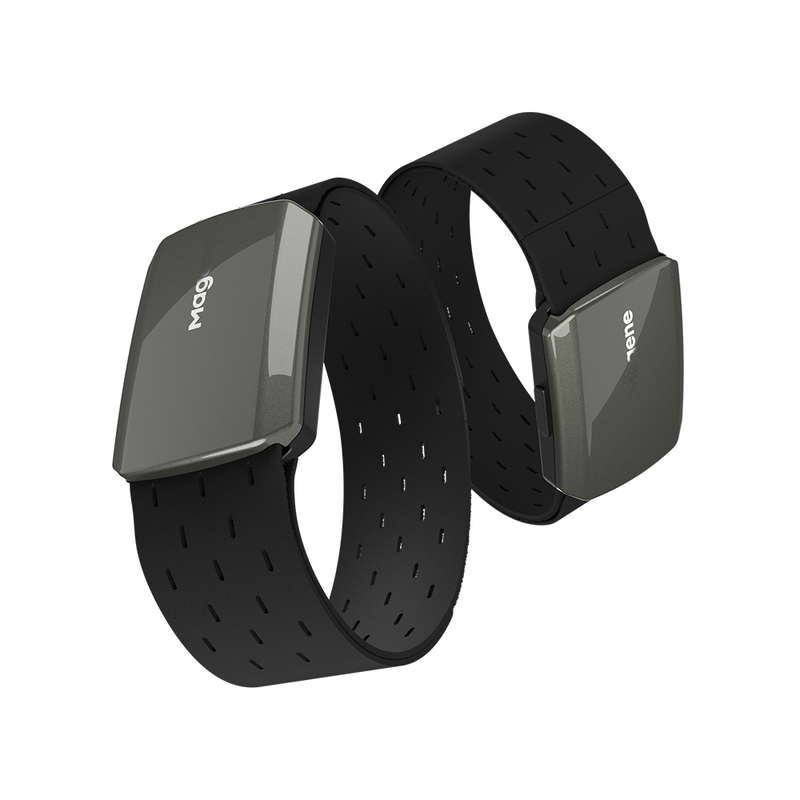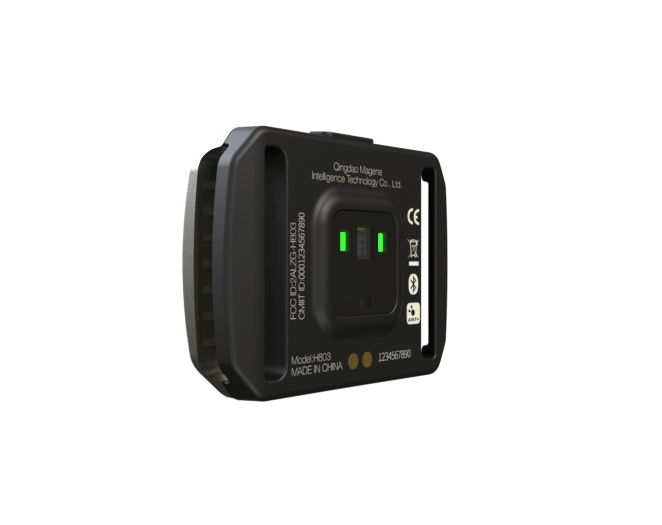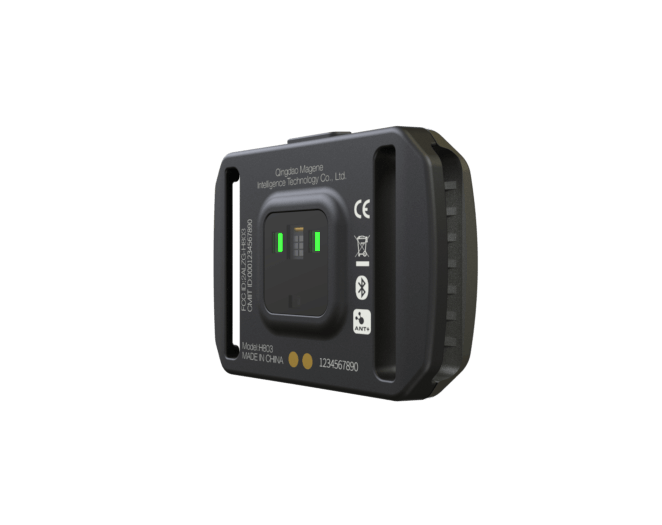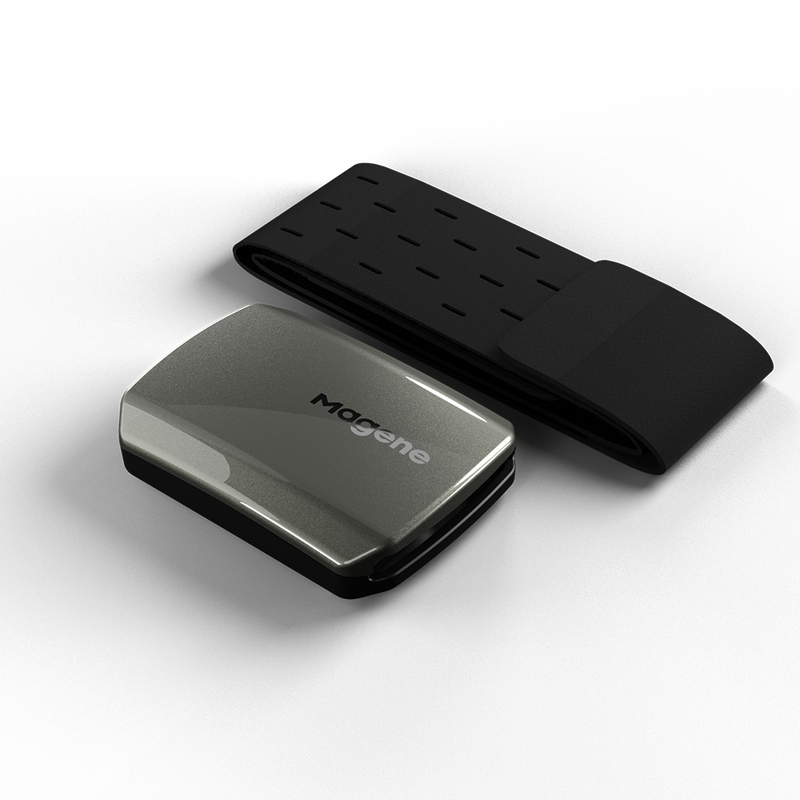 Magene H803 heart rate armband ensures you a safe exercise with super accurate real-time heart rate monitor. With an adjustable armband, you can exercise wherever you want. The considerable design makes you feel more comfortable and convenient. You can rest assured of exploring nature with this heart rate armband.
ACCURATE REAL-TIME HEART RATE MONITORING
H803 heart rate armband can collect the variation data through the Photodiode and calculate the heart rate. With the Dual-beam array, you can acquire more accurate detection data and capture real-time heart rate changes more efficiently.
HIGH HEART RATE WARNING ENSURES SAFE EXERCISE
As the exercise heart rate reaches the preset heart rate warning value, the armband will vibrate to remind you, more directly compared with the LED light warning. Effectively controlling the intensity of exercise and reducing the risk of sports injuries, H803 Heart Rate Armband enables you to dedicate yourself to exercise fully.
ADJUSTABLE ARMBAND ACHIEVES MULTI-SCENE APPLICATIONS
Comfortable, convenient and lightweight.
Adopting Lycra elastic webbing and Velcro buckle strap, the Armband is convenient to wear, skin-friendly, with an adjustable range of 19cm-31cm (accommodate a weight range of 40kg-120kg), applicable in multiple exercise types.
CONSIDERABLE DESIGN REALIZING BEST WEARING EXPERIENCE
Adopting the IML technique, the case of H803 is wear-resistant, scratch-resistant, and not easy to fade.
The side button is set independently, and you can press it for 2 seconds to switch on and off.
ULTRA-LONG BATTERY LIFE
45h continuous endurance, meeting the requirement of long-distance training or competition.
Magnetic charging design allows it to charge as contacting.
SUPPORT DUAL PROTOCOL OF ANT+ AND BLUETOOTH
Supporting the connection with standard ANT+ and Bluetooth protocol.
Compatible with a variety of mainstream sports equipment and sports APP, H803 can detect the changes in heart rate during exercise and help the customer control the intensity of exercise.
 Specification

Products Package:monitor * 1, lycra elastic armband * 1, magnetic charging cable * 1, manual * 1
HR Accuracy:±1BPM
Detectable HR Range:40~220BPM
Weight:monitor 12g, armband 9g
Battery Life:45h
Wireless Protocol:ANT+, Bluetooth
Charging Method:magnetic charging
Monitor Size:44*31.6*11.2mm
Armband Size:370*25mm
Armband Adjustment Range:190~310mm
Armband Cleaning Advice:gentle hand wash