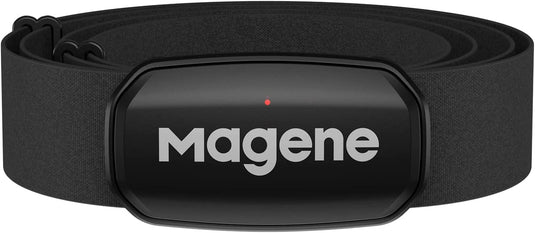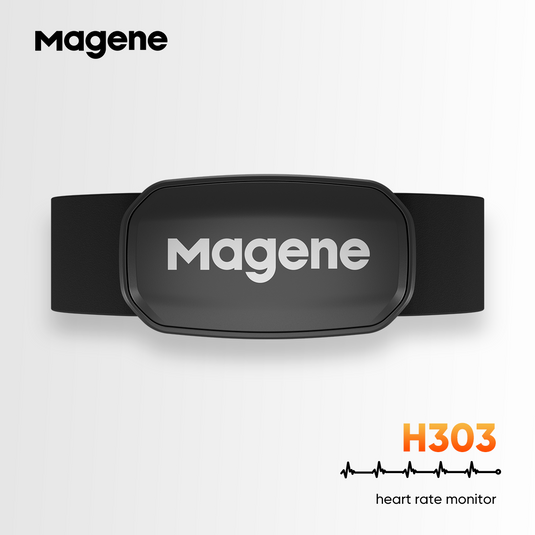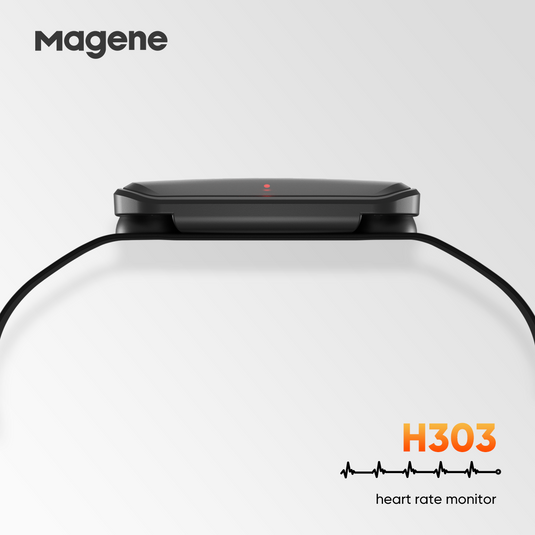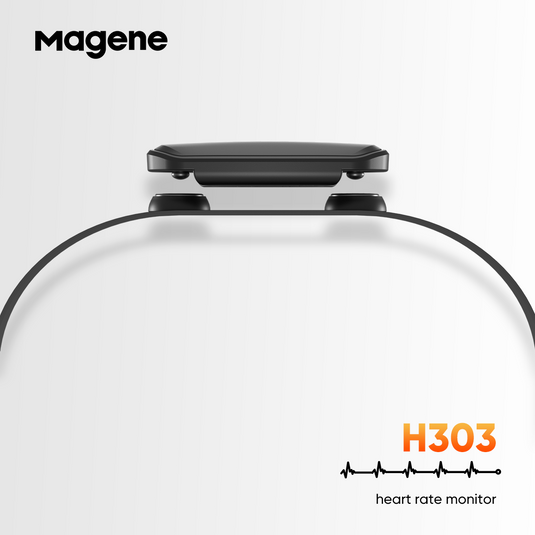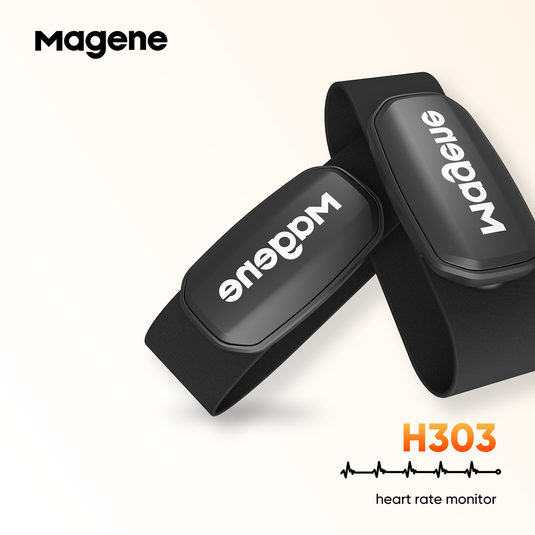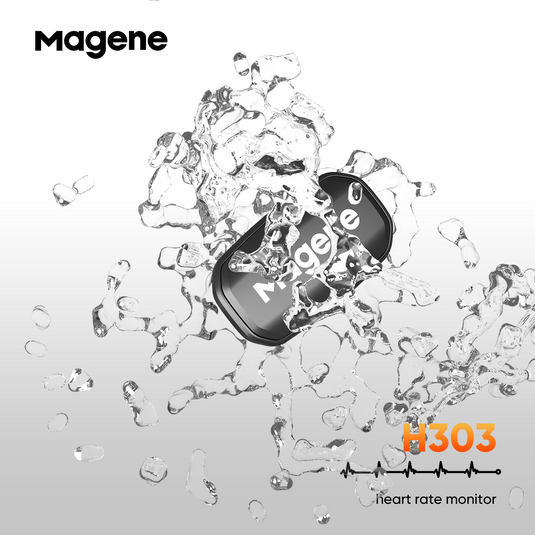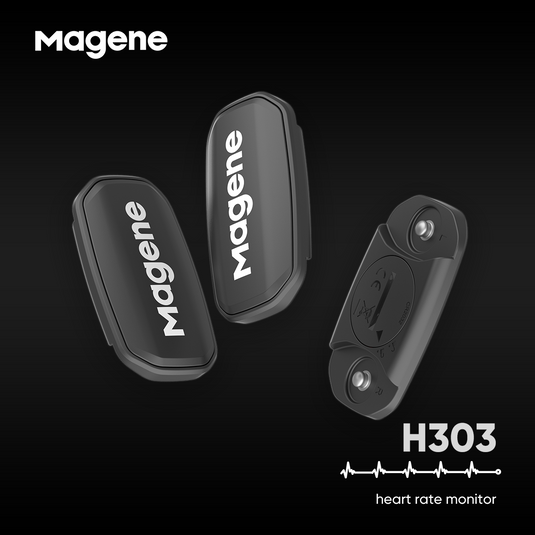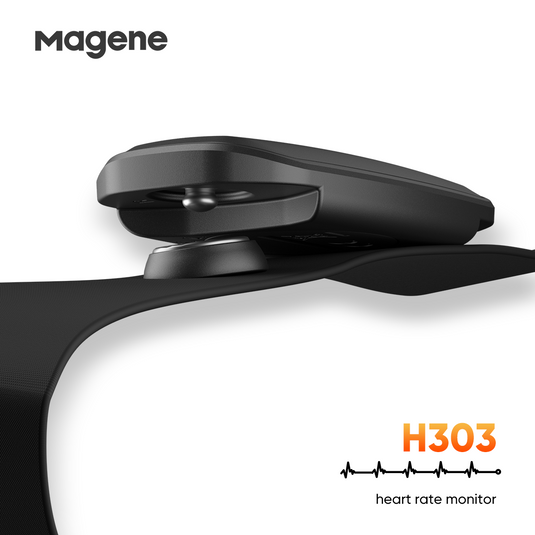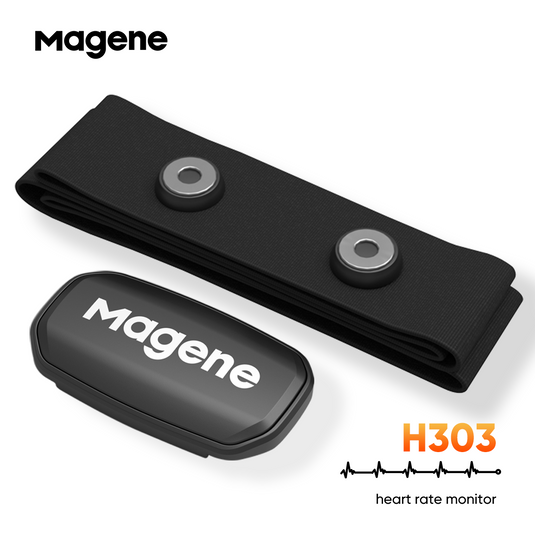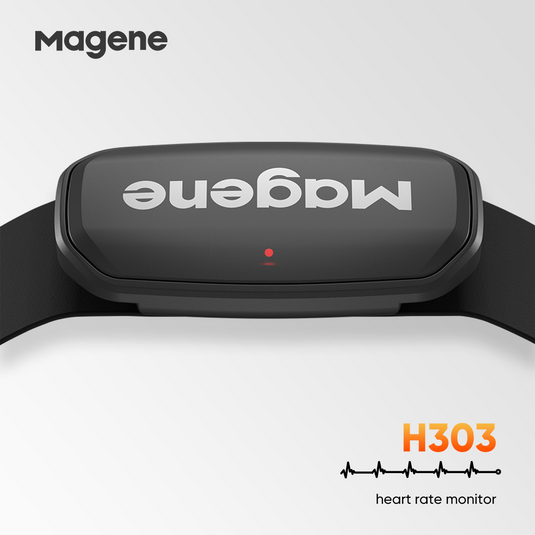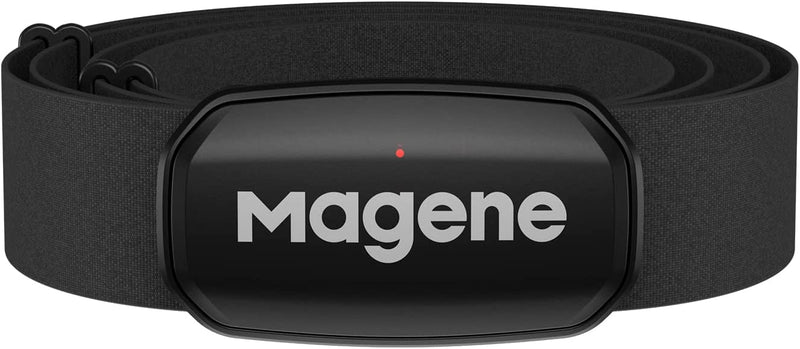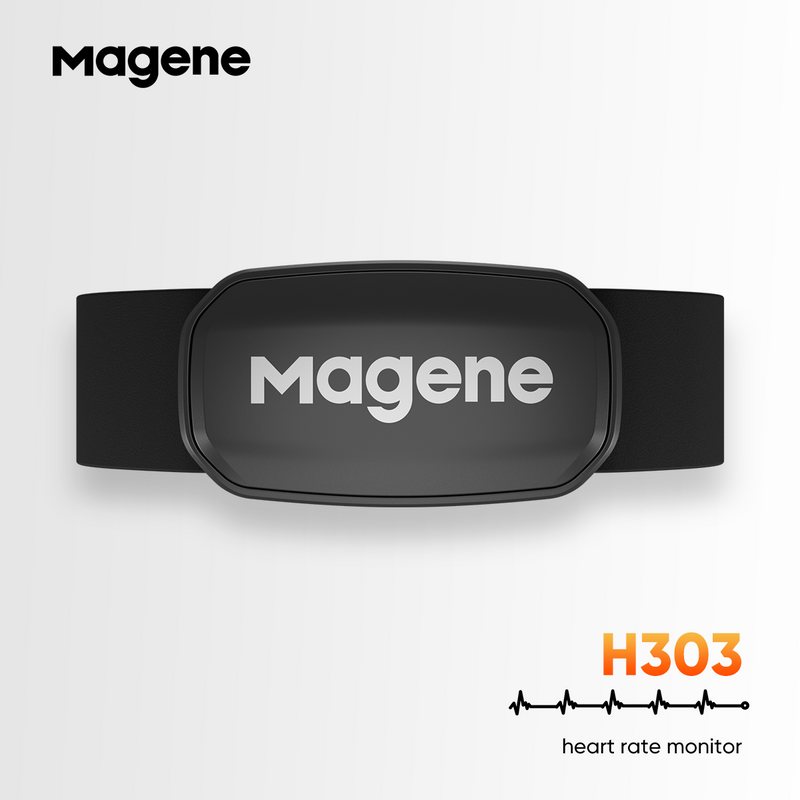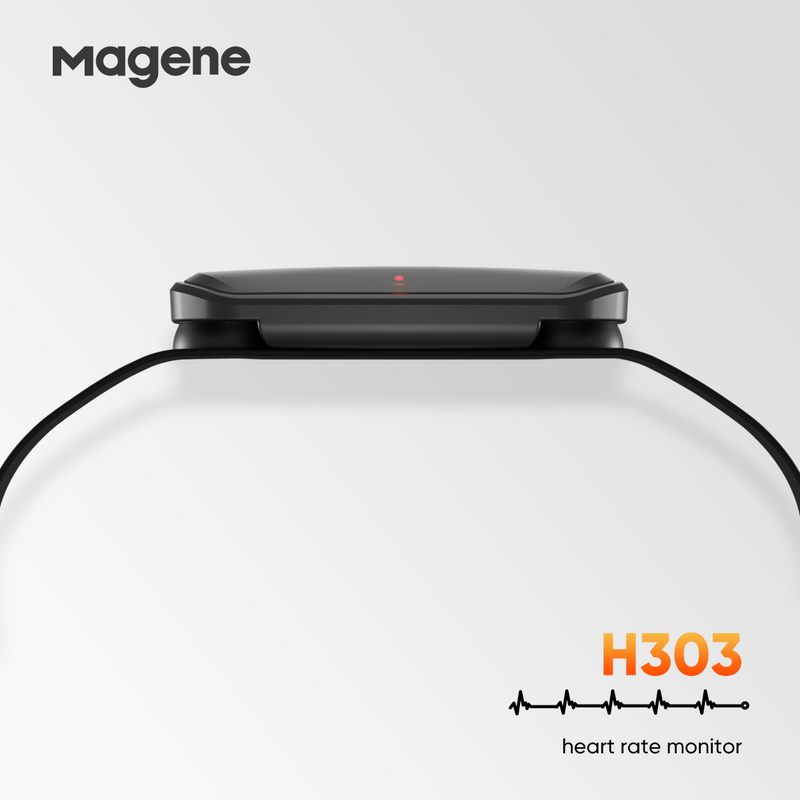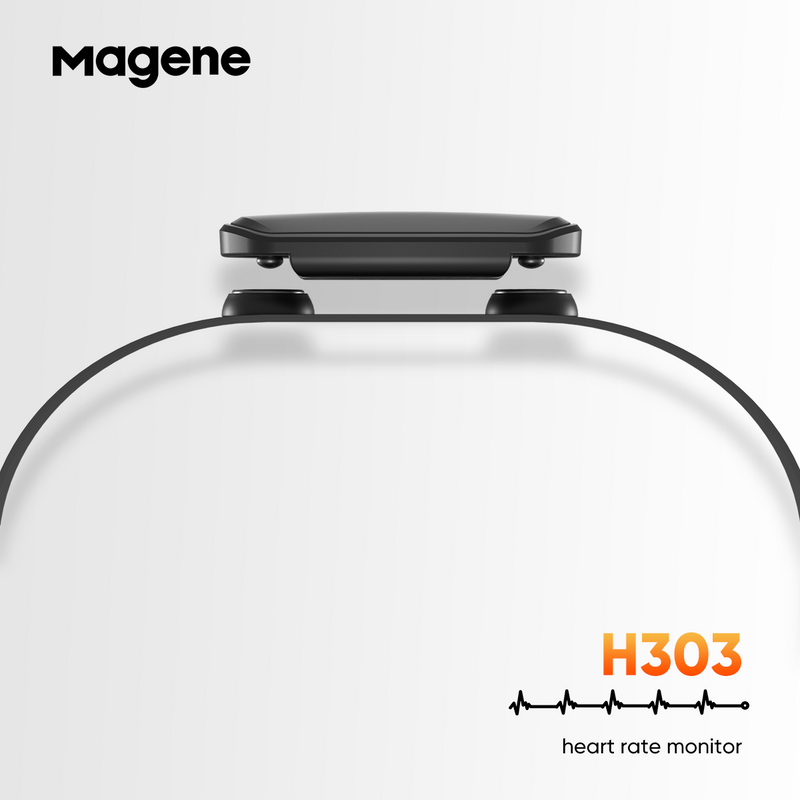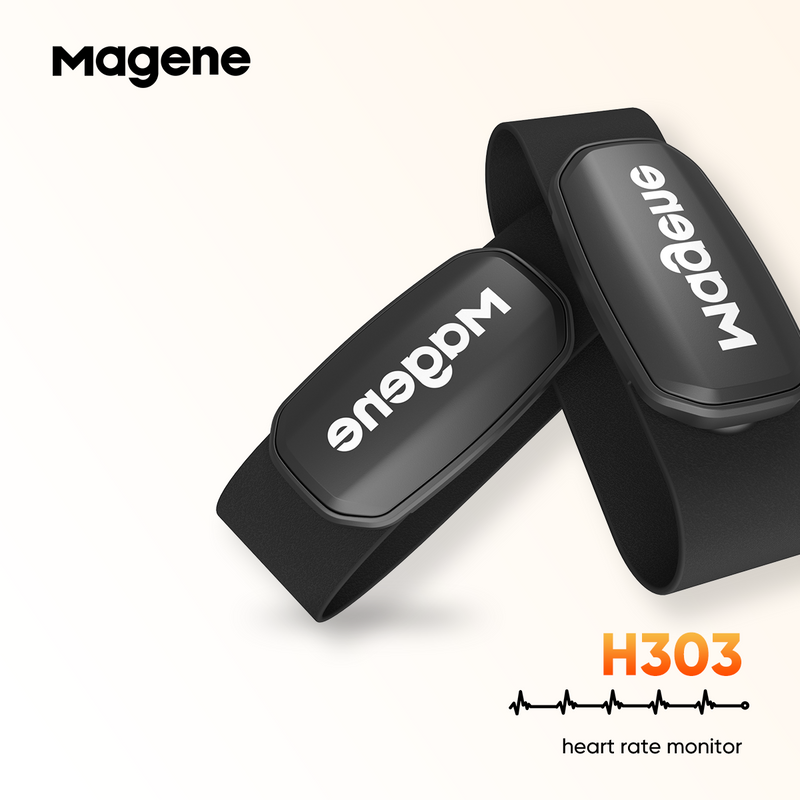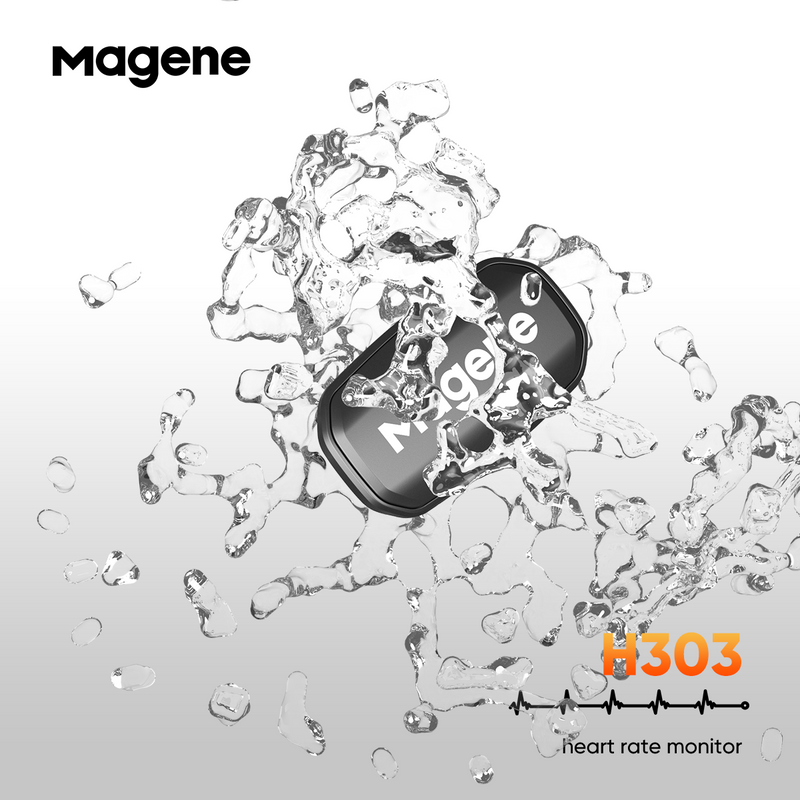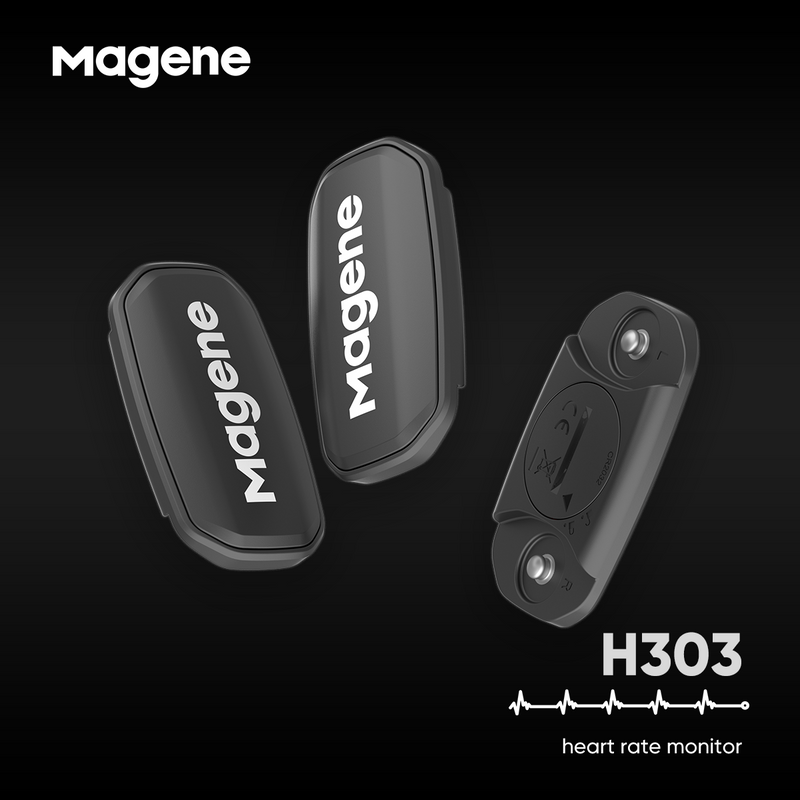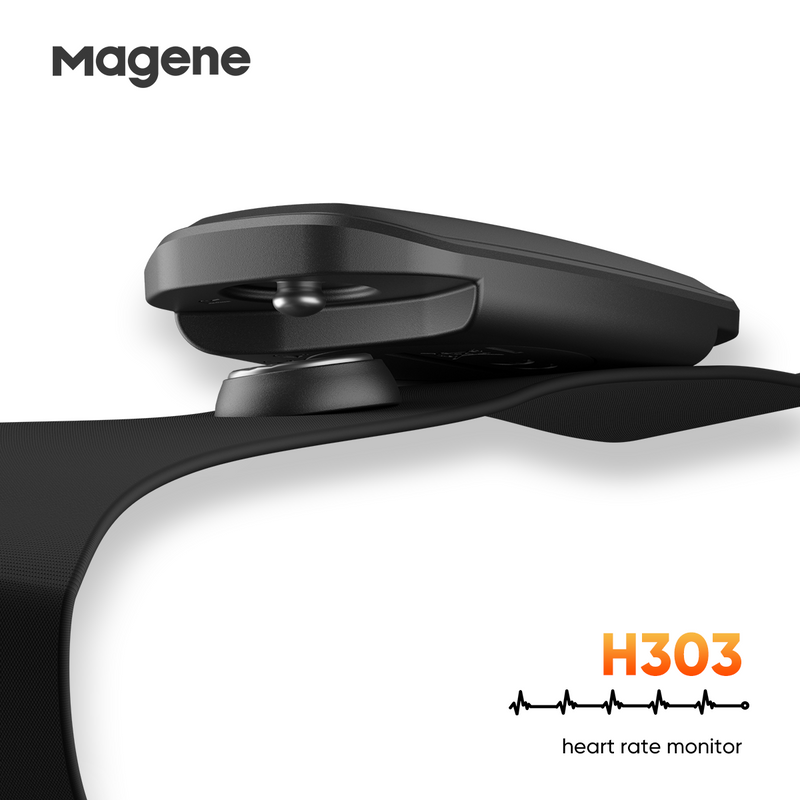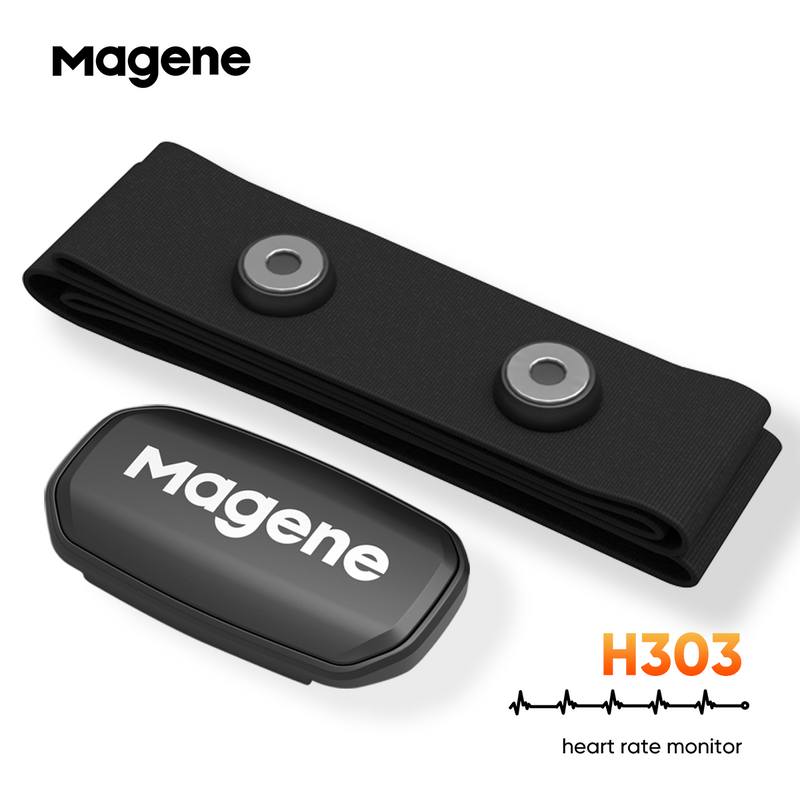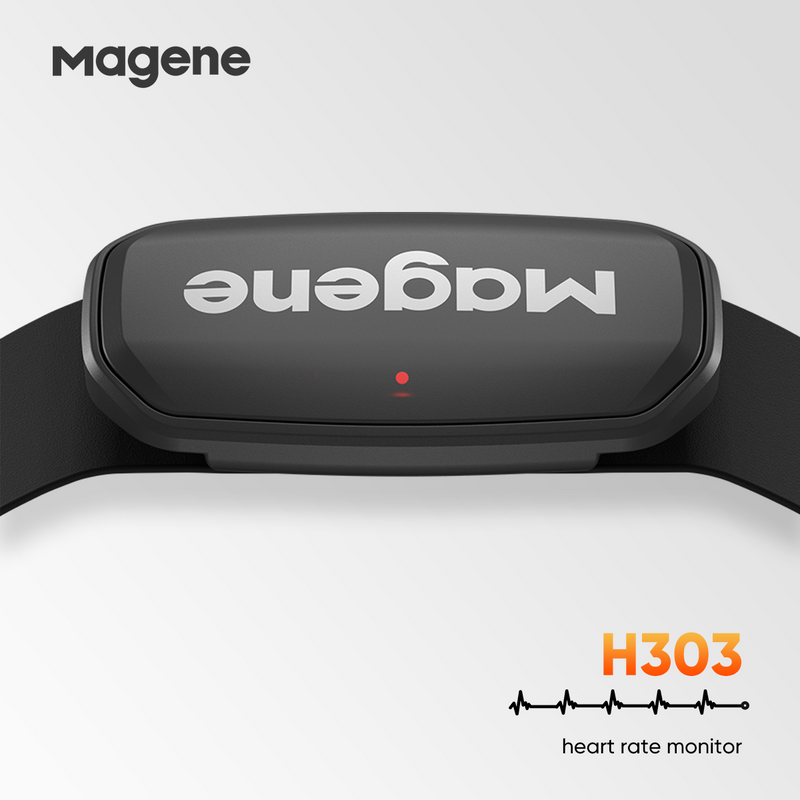 Magene H303 Heart Rate Monitor.Accurate monitor heart rate, the best choice when you exercise.
Newly designed hardware and algorithms help you accurately monitor your heart rate while exercising, maximizing your exercise results.
Compatible ANT+ & Bluetooth
2 data copies for 1 workout, recording via ANT+ device and Bluetooth App at the same time, with stable transmission. ANT+: Magene, Wahoo, IGPSPORT, Bryton, Black Bird Bluetooth: Zwift, Onelap, Strava, Kinomap, Wahoo Fitness, TrainerRoad, Rouvy, Fulgaz, Nike Run Clus, Openrider, Elite HRV, Selfloops HRV
High Performance of Real-time Heart Rate Tracking
Applying an advanced ECG processing circuit, H303 directly extracts heart rate data from ECG waveform, with the self-research algorithm, eliminates noise interference caused by movement and sweating, output the most accurate heart rate data.
IP67 Dustproof and waterproof
LONG BATTERY LIFE, LASTS FOR 1000 HOURS
1 HOUR PER day
4 TIMES PRE WEEK
2.5 YEARS OF WORKING TIME
*The battery life data are based on a laboratory test. The actual situation may be slightly different due to the use environment and other factors.
LED Light Reminding
* Note: The red light indicates that the monitor is ready to use.
BOX CONTENTS:1* Heart Rate Monitor,1* CR2032 battery (pre-installed in the monitor),1* adjustable elastic strap
DIMENSION:62.3*35.1*11.5mm
CHEST STRAP LENGTH:64-86cm (±2cm)
BATTERY TYPE: CR2032*1
INTERFACE: Bluetooth 4.2, ANT+
HR UNIT: BPM
HR ACCURACY:±1 BPM
HR RANGE:30-240 BPM
WATERPROOF:IP67
WEIGHT:16g for heart rate monitor, 30±1g for the chest strap
CHEST STRAP CLEANING:Rinse the strap under running water after every use and hang to dry. Cleaning of strap in a washing machine or dryer is strongly prohibited