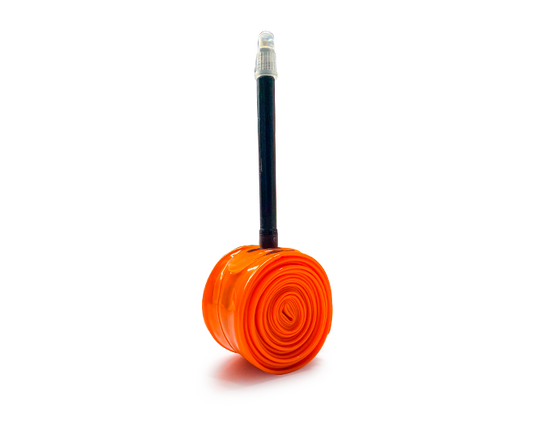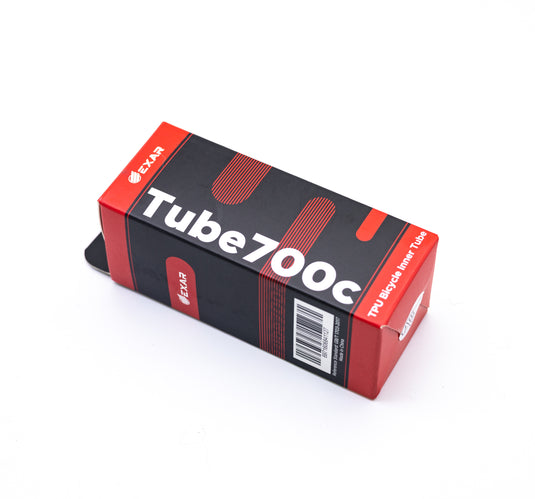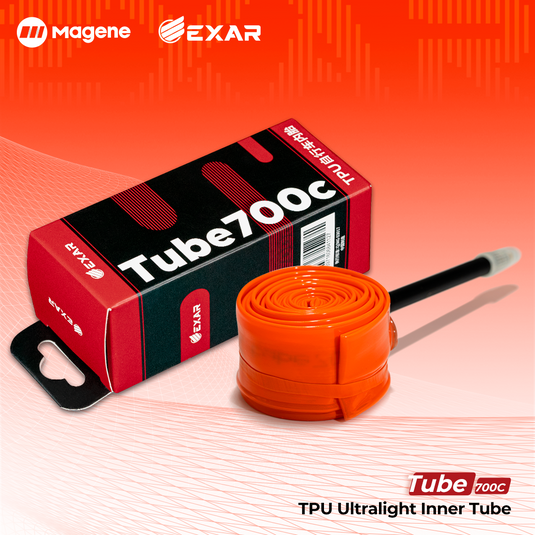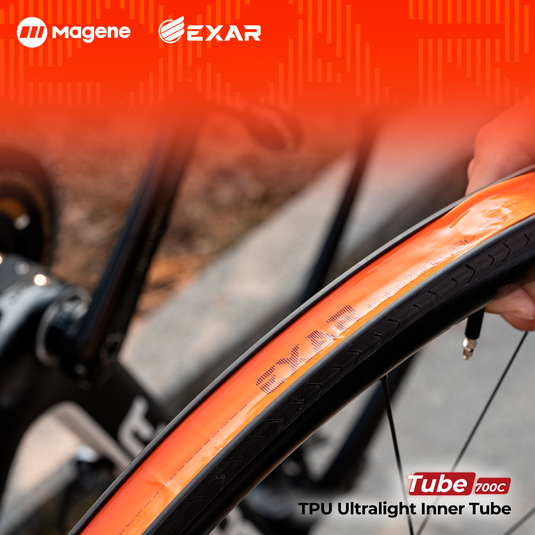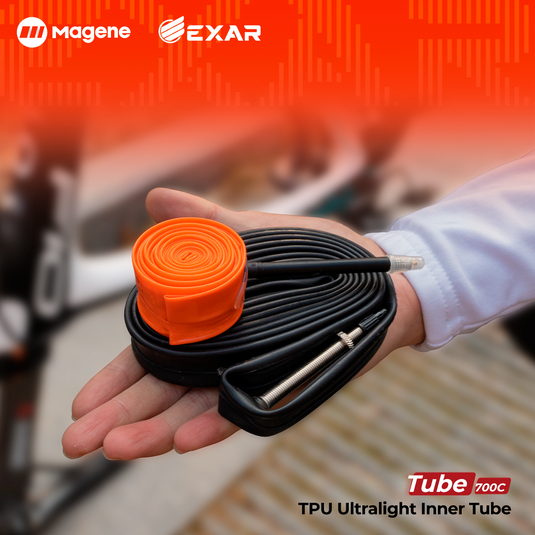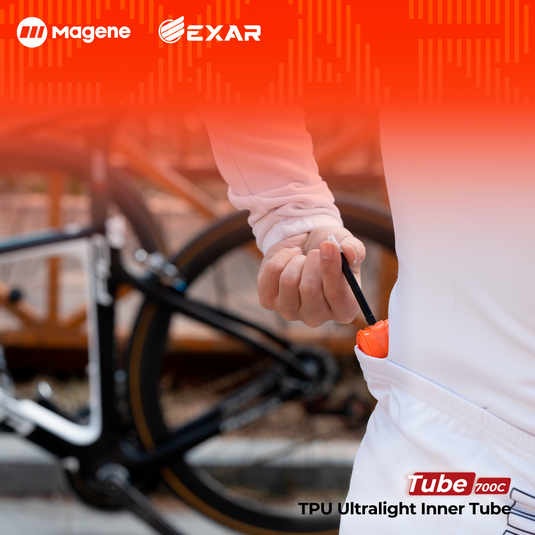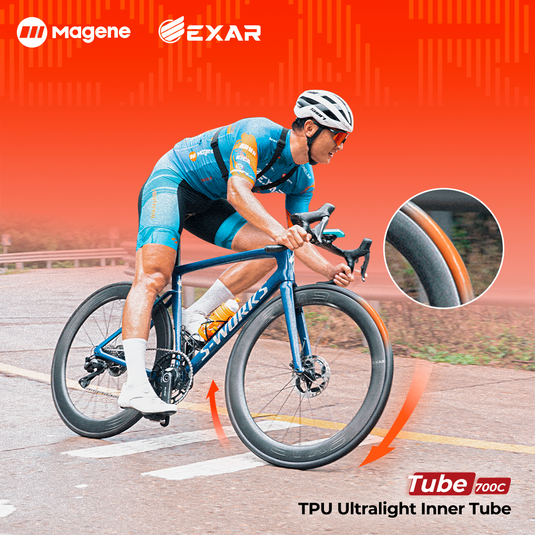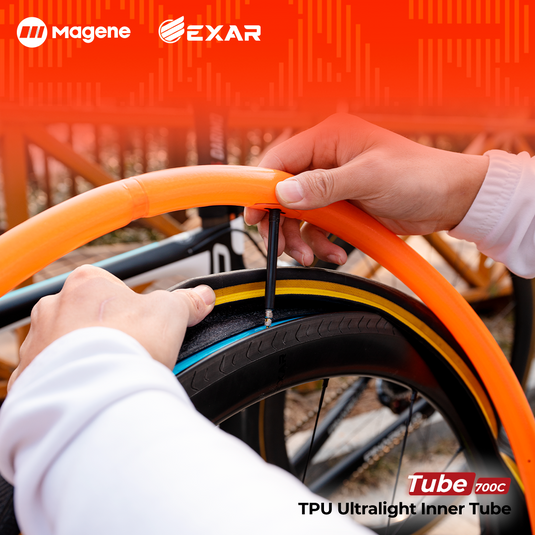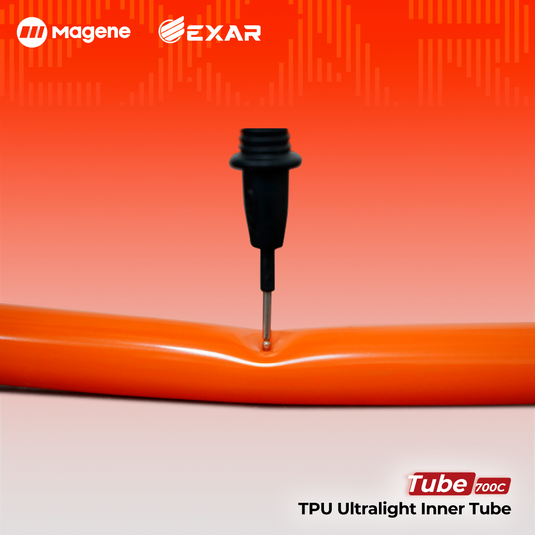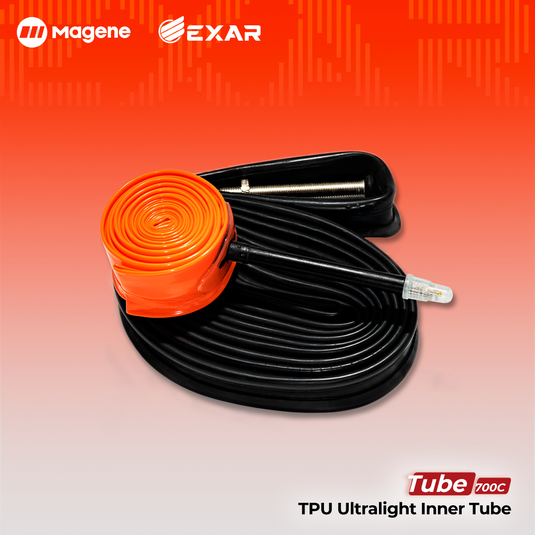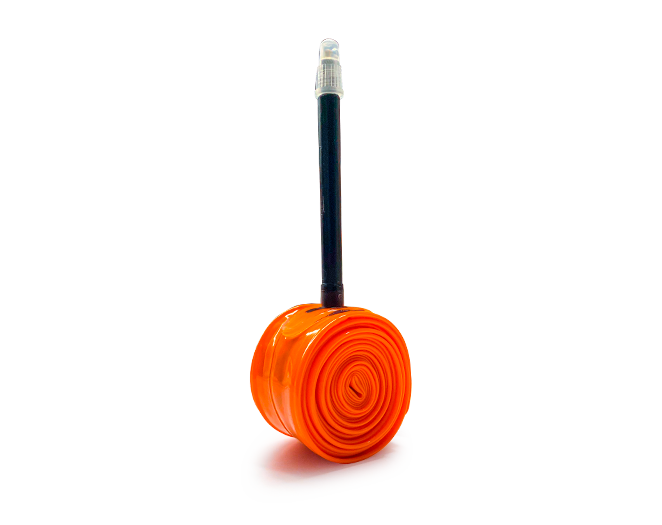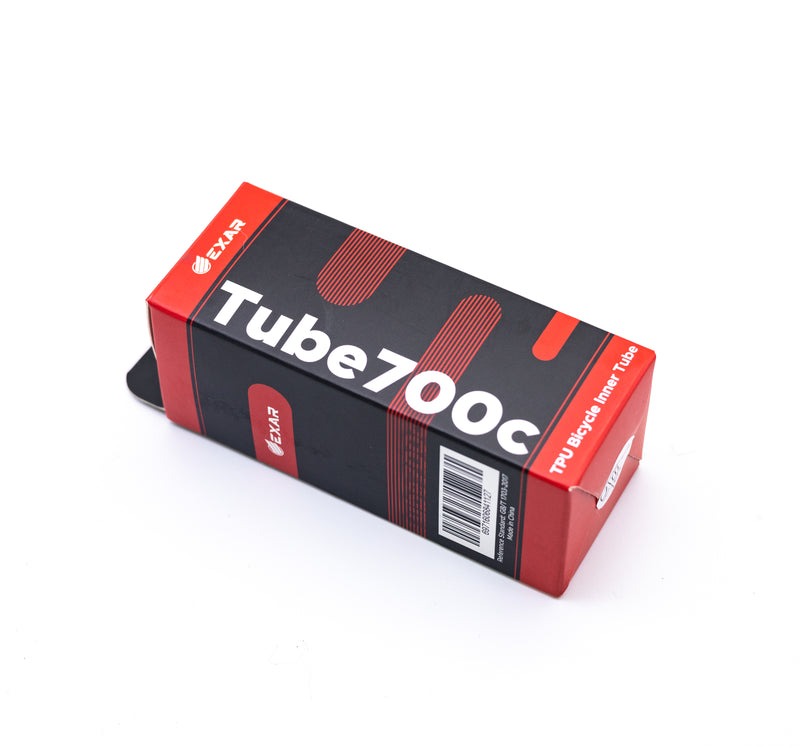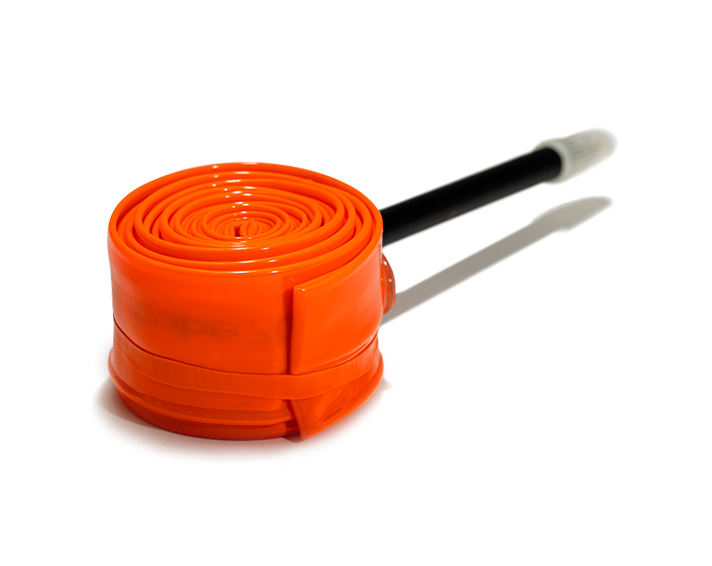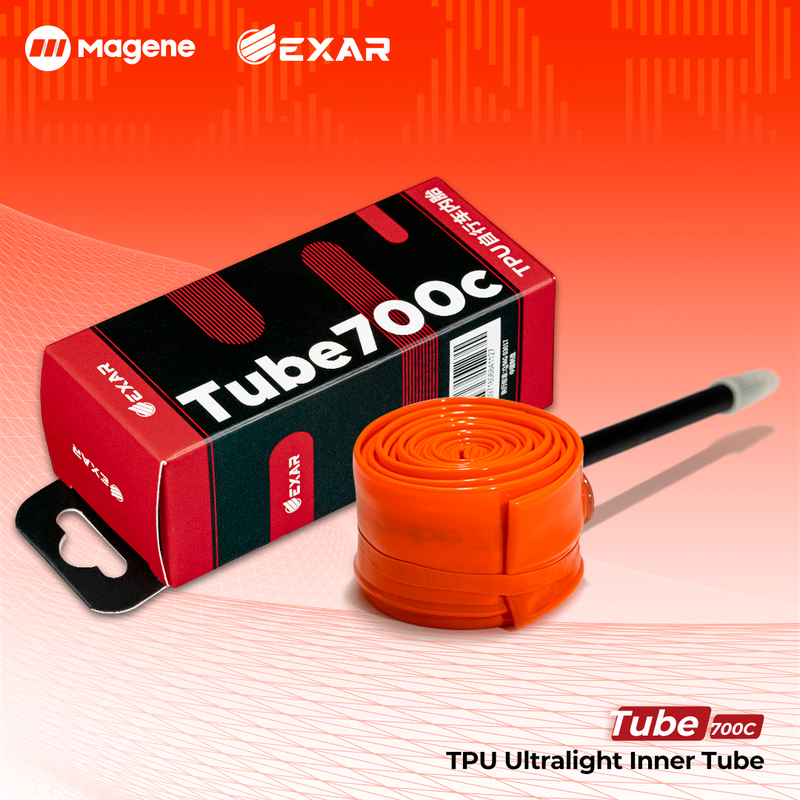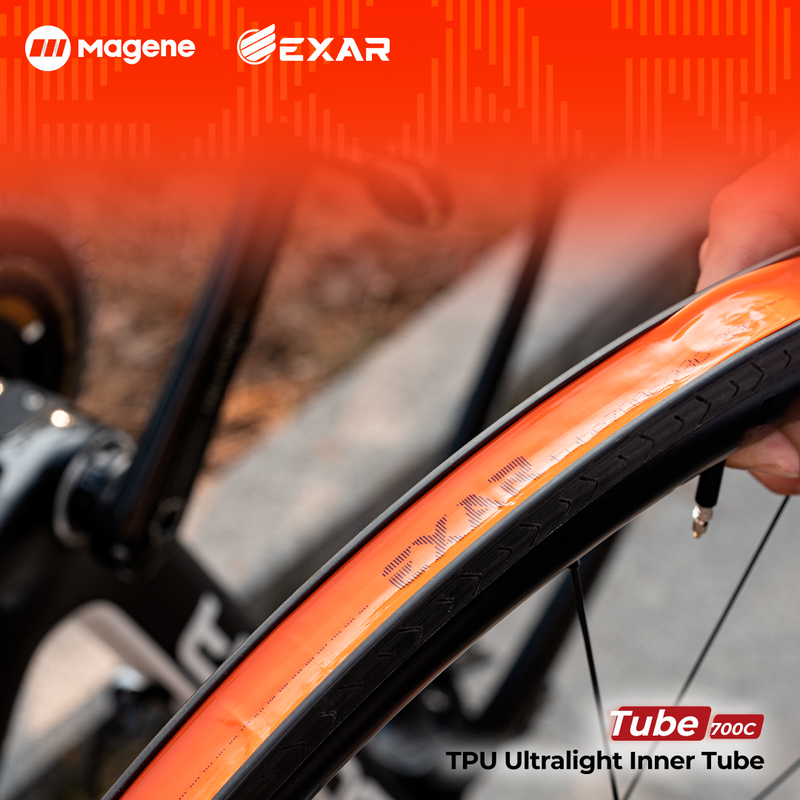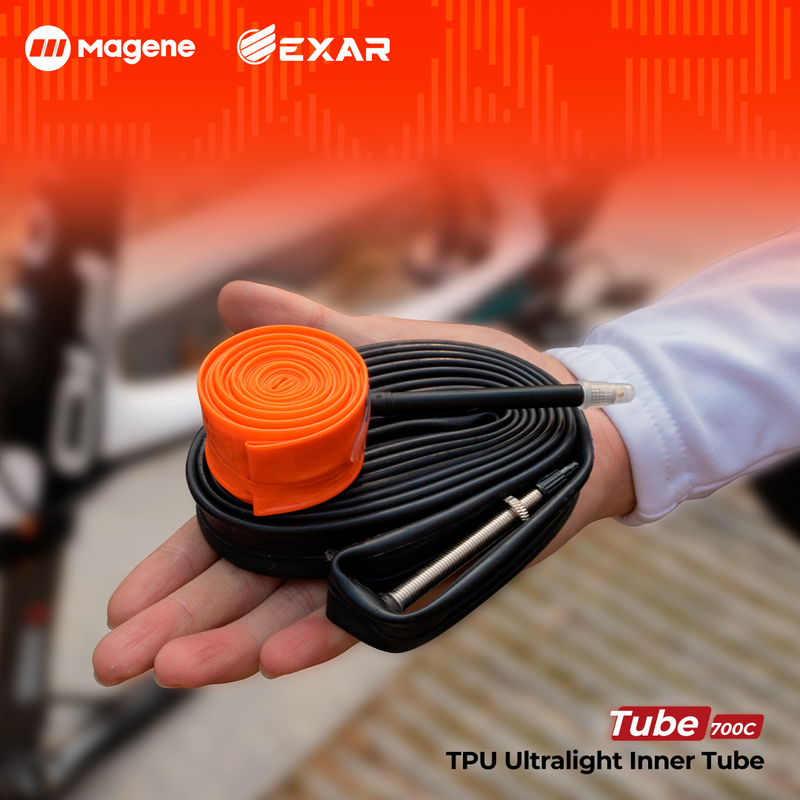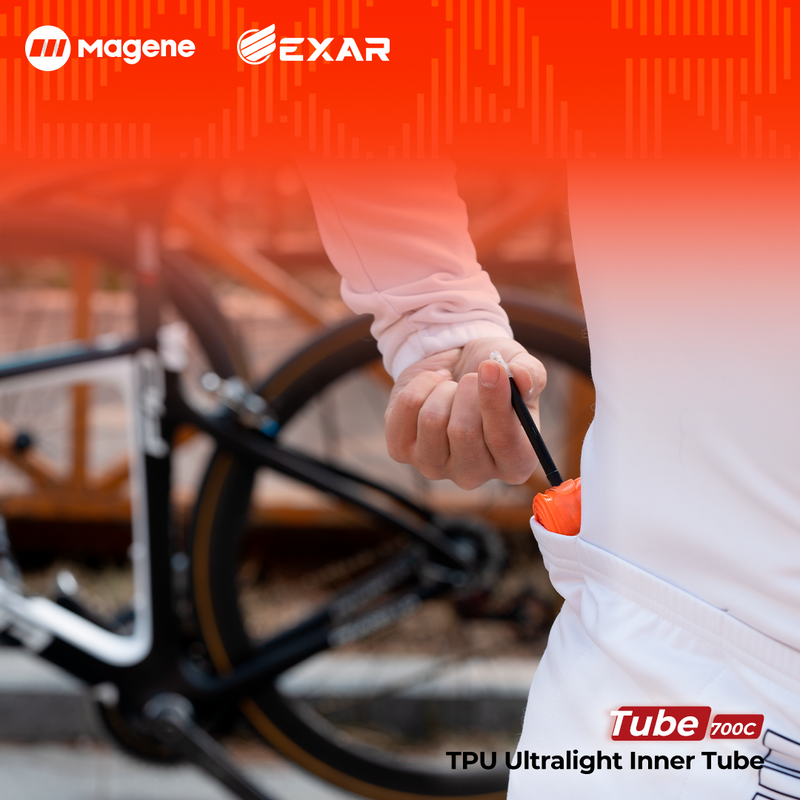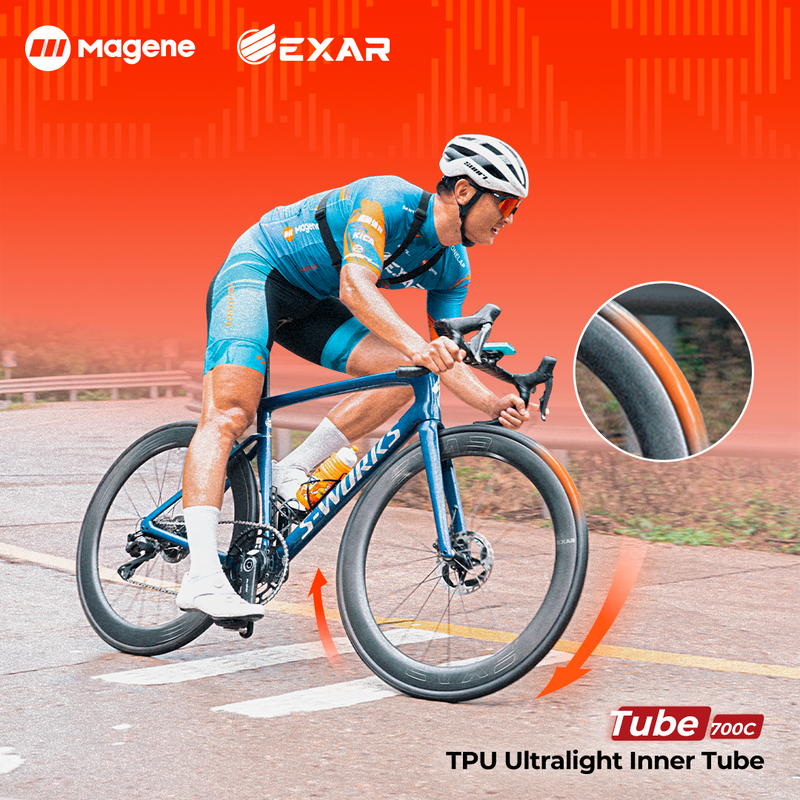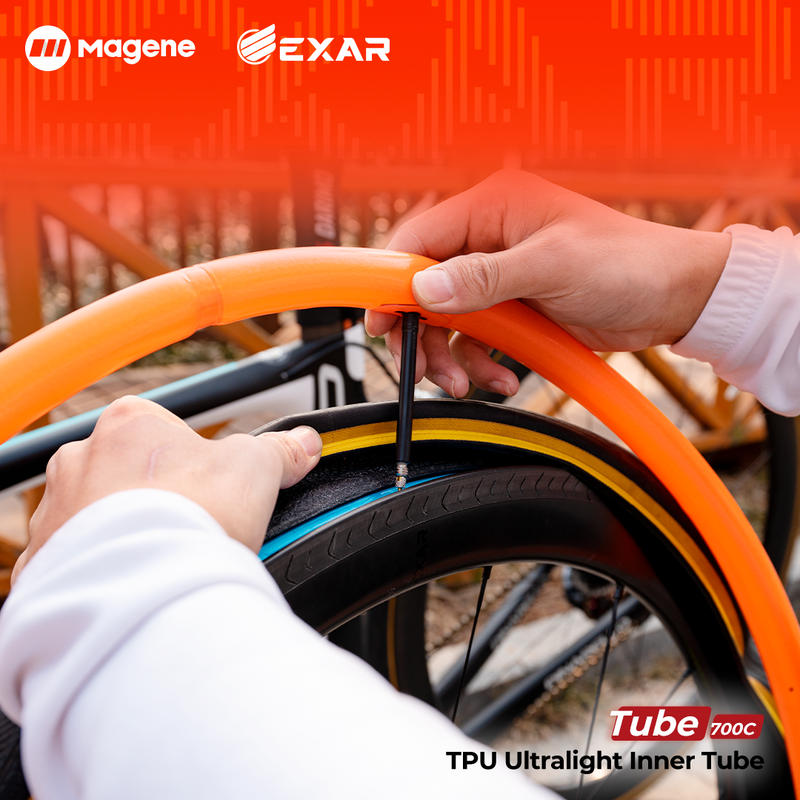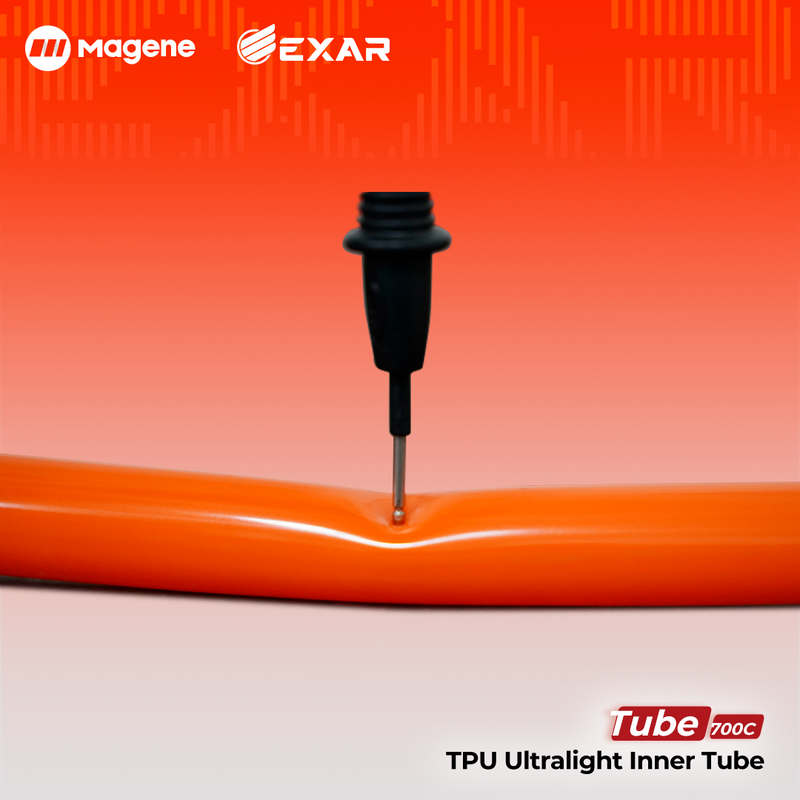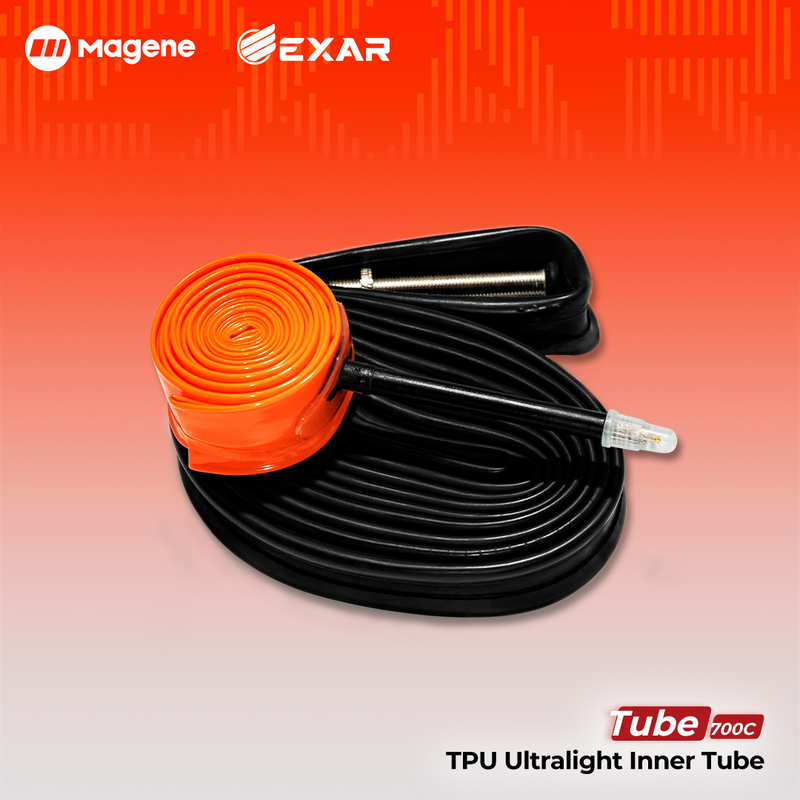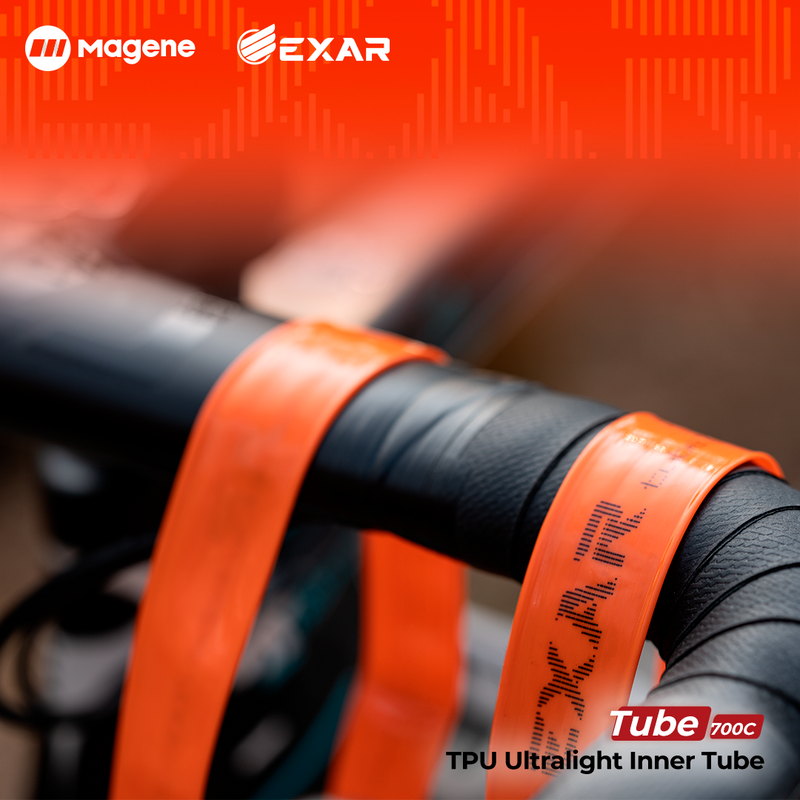 EXAR TPU inner tube has a more comfortable cycling feel, lighter weight and is premium quality designed to help you get out in front and stay there. The excellent toughness of TPU material can effectively reduce the probability of tire puncture, keeping you ready to explore any road.
More Compact, More Portable
As a spare tire for cycling, riders hope the inner tubes are more convenient and portable when riding out. The TPU inner tube is 78% smaller than traditional inner tubes. The small size does not take too much space, you can take more when cycling.
Low Rolling Resistance, Easier Pedaling
Compared with traditional inner tubes, EXAR TPU inner tubes have made innovations in improving riding performance and riding comfort. EXAR TPU inner tube is lighter and softer, which makes you more comfortable while cycling. Compared with the traditional rubber inner tube the rolling resistance is reduced by 20%, you can pedal more easily with higher speed and power.
Puncture Resistant, Safe Riding on Complex Roads
With the superior toughness of TPU material, EXAR TPU inner tube has stronger puncture resistance than traditional rubber inner tubes, effectively reducing the probability of tire puncture. You can ride safely even on gravel or more complicated roads.
Anti-Aging, Longer Service Life
Unlike the traditional rubber tube that is likely to age and mold over time, TPU has a more stable polymer structure, thus having a longer service life. Super long service life is very cost-effective, a must-have for you to go riding.
Premium Quality and Performance
EXAR TPU ultralight inner tube passed 8 professional tests during manufacturing. Even if the weight is only one-third of a traditional rubber inner tube, the performance still exceeds it. The EXAR TPU inner tube is not afraid of the challenges brought by the environment and time, it will help you explore no matter the season.
SPECIFICATIONS
Material: TPU
Model: Tube 700c
Compatible Tire Width:700*23~28c
Weight (g):36±5%
Type: Road Bike
Valve Type: Presta Valve
Valve Length:60L/75L