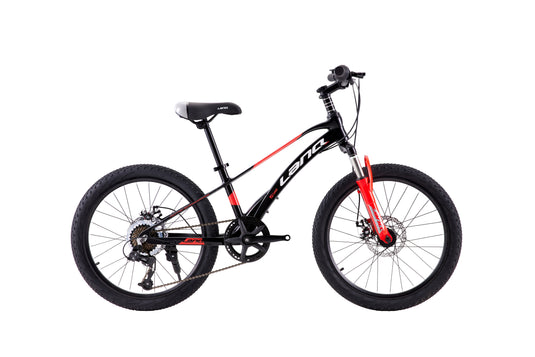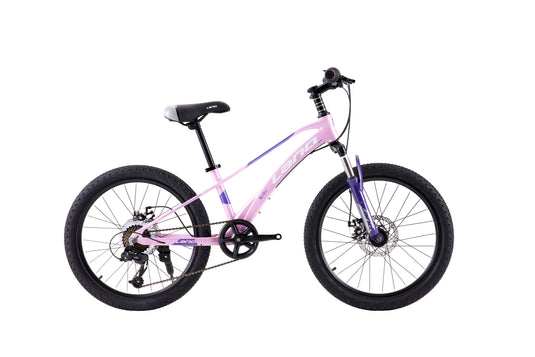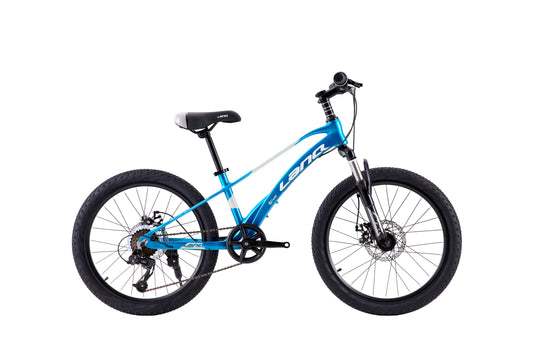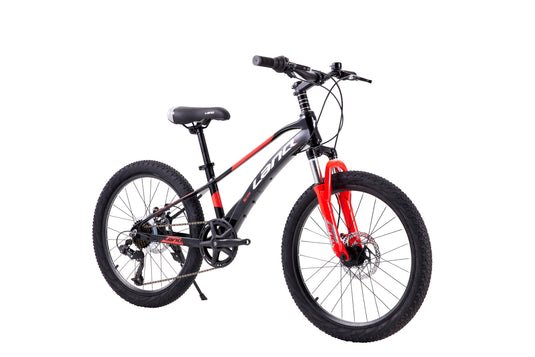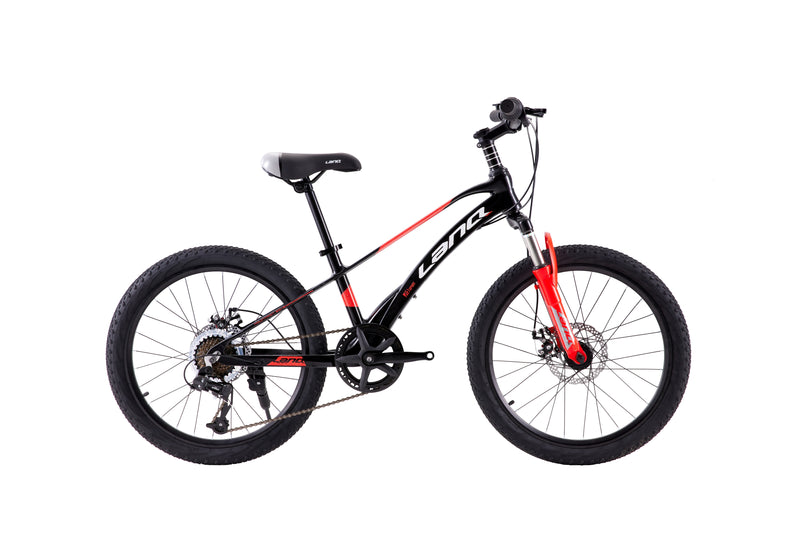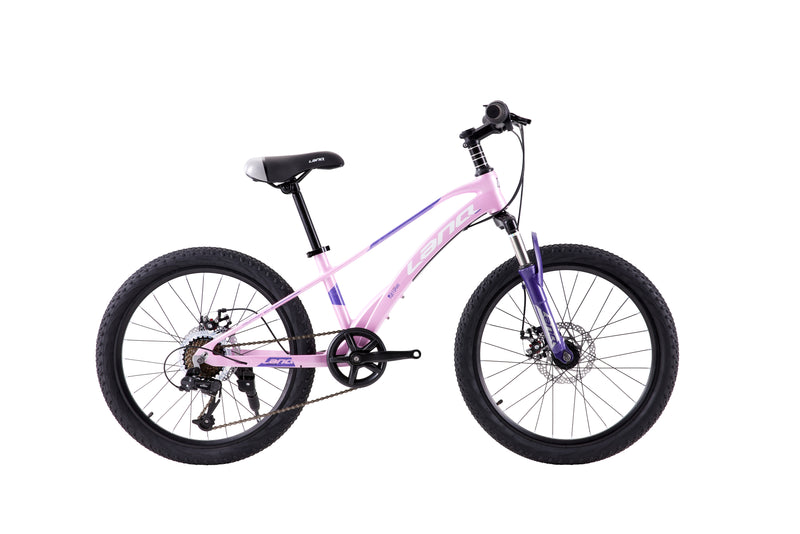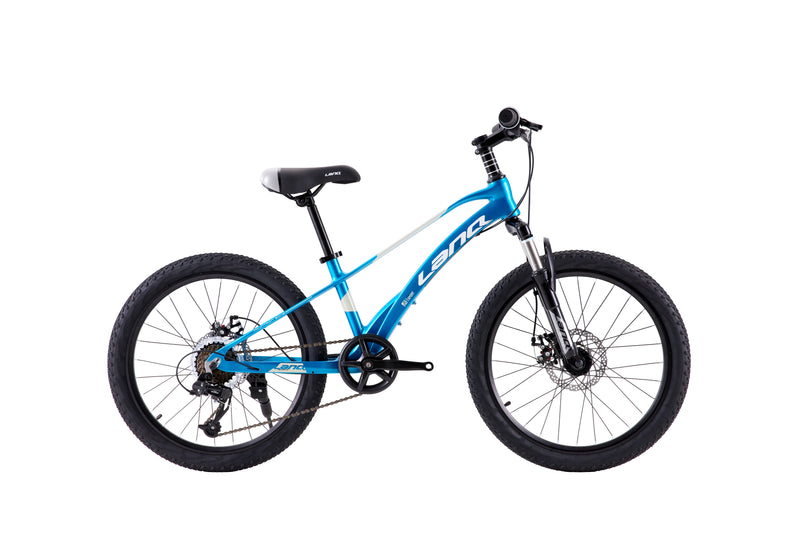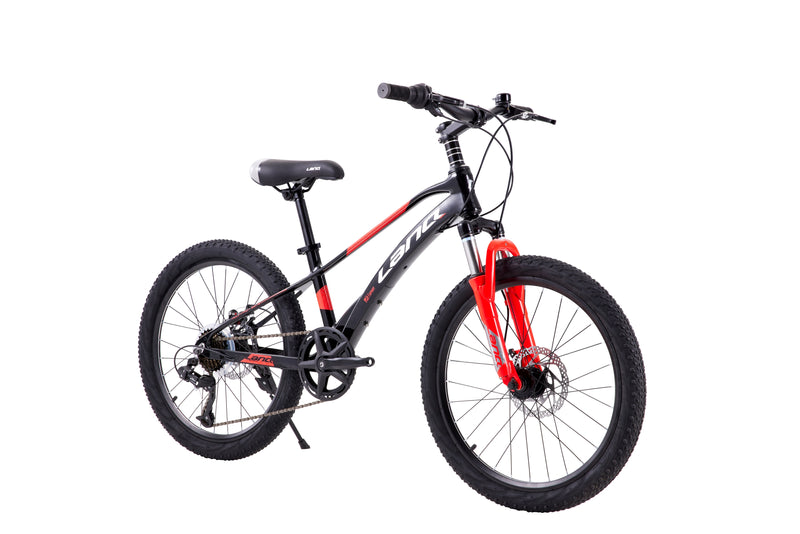 Specifications:
Frame Material: Magnesium Alloy Integrated Frame
Wheel Size: 22 inches
Tire Size: 22*2.125 inches
Gear System: Sunrun 7-Speed
Front Fork: Suspension Front Fork for Smooth Ride
Brake Type: Front and Rear Mechanical Disc Brakes Stopping Power
Additional Features: Kickstand, Reflective Strips for Enhanced Safety
Key Features:
Exceptional Durability: Crafted from high-quality magnesium alloy, the Lanq Lighting bike ensures long-lasting durability, making it a reliable companion for your child's adventures.
Smooth Riding Experience: Equipped with a 7-speed transmission system, this bike allows seamless gear shifting, enabling your child to easily tackle various terrains. The suspension front fork further enhances the riding experience by absorbing shocks and bumps, ensuring a smooth and comfortable ride.

Enhanced Safety: Lanq Lighting prioritizes your child's safety. The bike features front and rear mechanical disc brakes, providing reliable stopping power in all conditions. Reflective strips are added to enhance visibility, making it safer for your child to ride, even during low-light situations.

Stylish Design: The bike's sleek and modern design, coupled with vibrant colors, appeals to young riders. It not only offers outstanding performance but also looks great, making it a perfect choice for style-conscious kids.

Adjustable and Comfortable: The bike is designed with the comfort of young riders in mind. The adjustable seat ensures a customized and comfortable fit, allowing your child to ride for extended periods without discomfort.

Easy to Handle: The Lanq Lighting 22-inch bike is designed for easy maneuverability. It provides a stable and balanced ride, allowing your child to gain confidence in their cycling skills.

Perfect for Various Ages: With its 22-inch size, Suitable for 135-150cm height children of a wide range of ages, making it an excellent choice for families with multiple children of different ages. It can grow with your child, providing years of enjoyment and adventure.



Lanq Lighting 22-inch Kids' Bike is the ideal choice for young riders seeking style, performance, and safety in their cycling adventures.