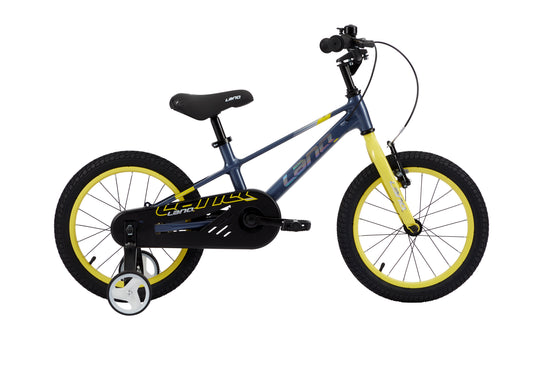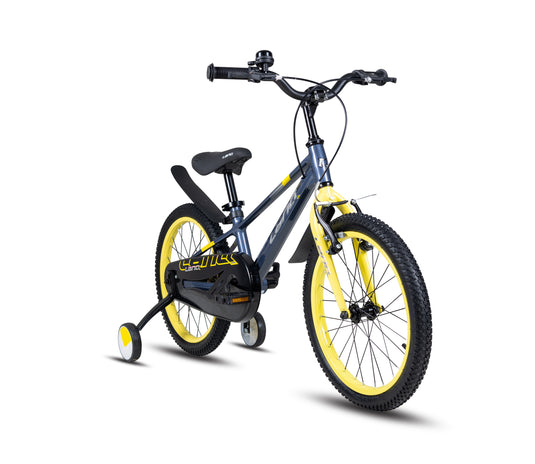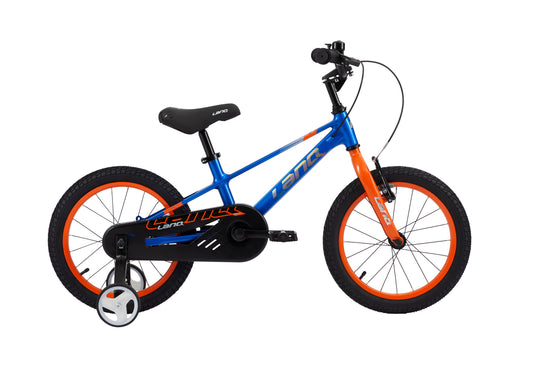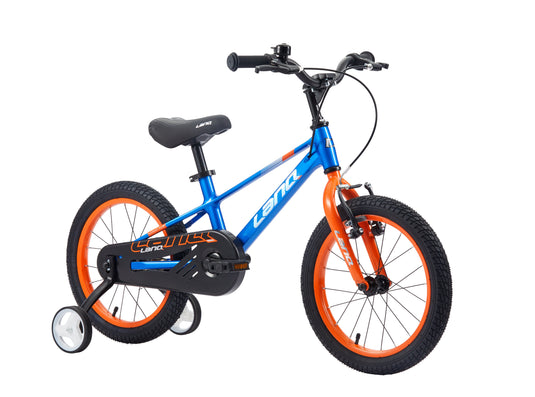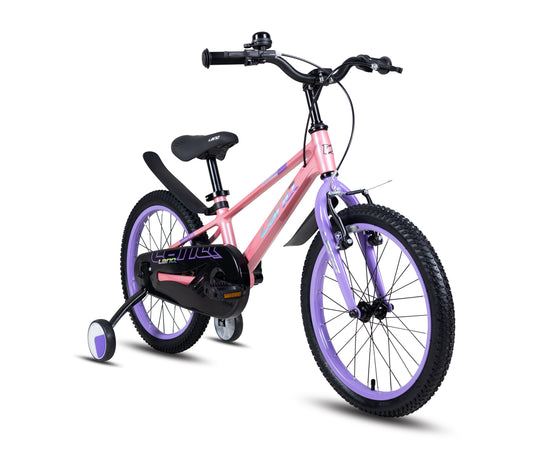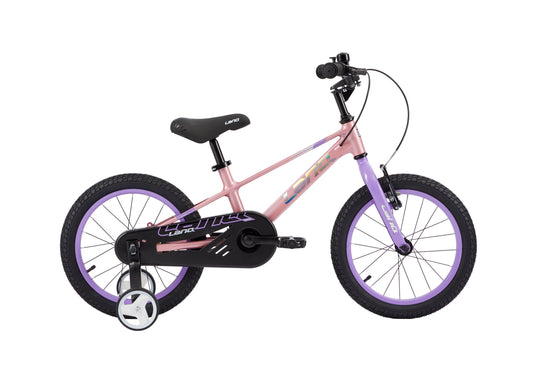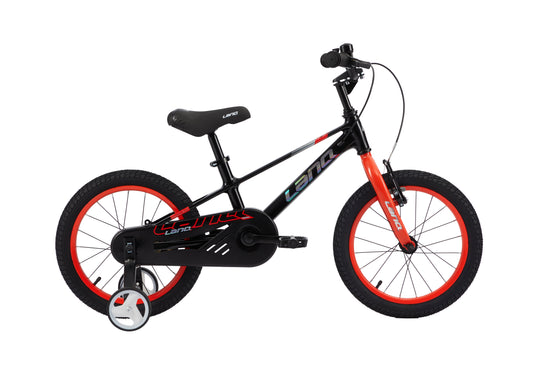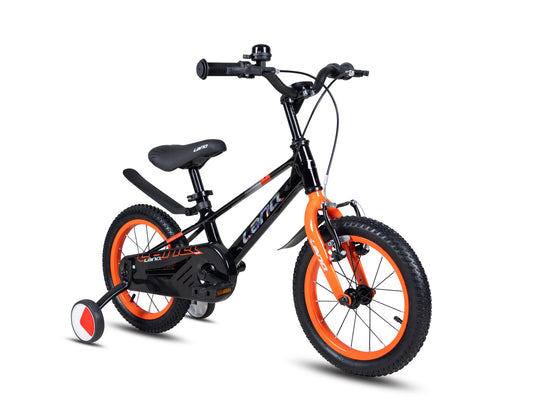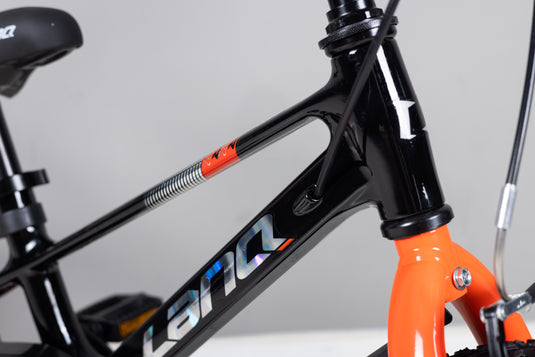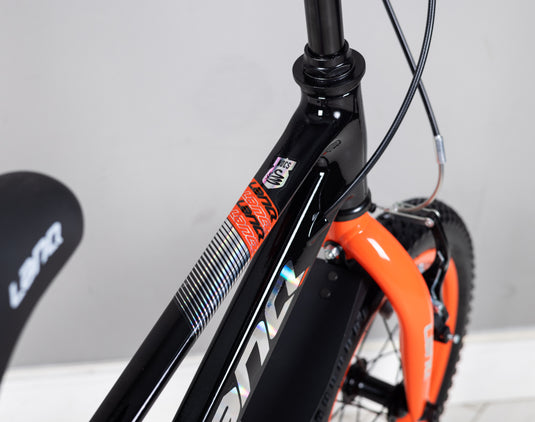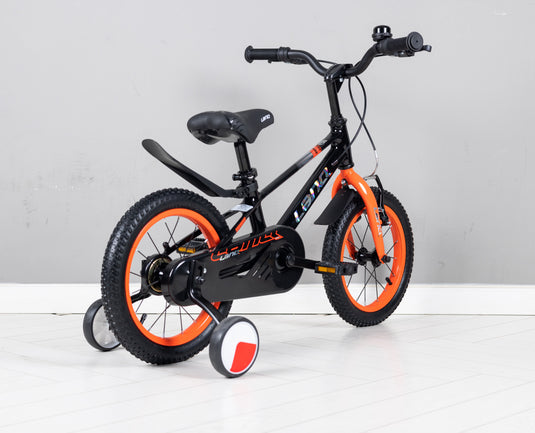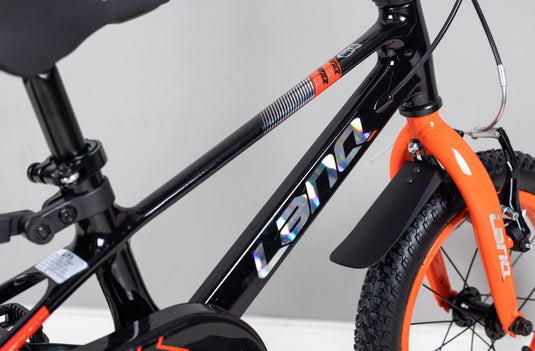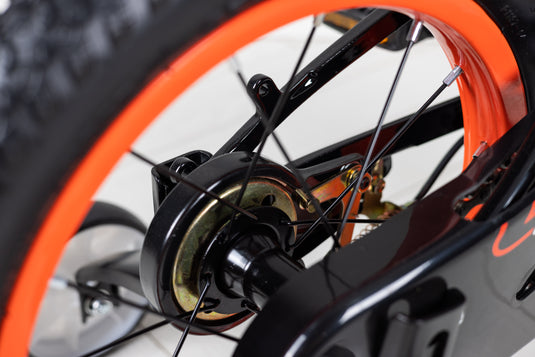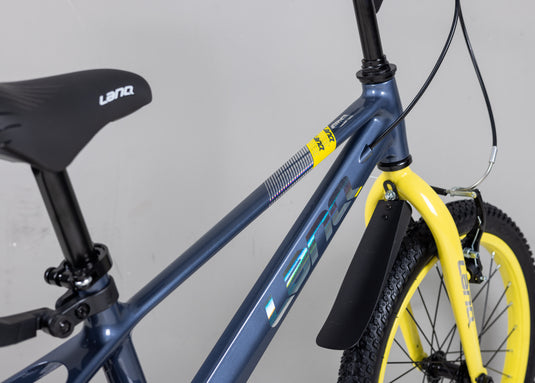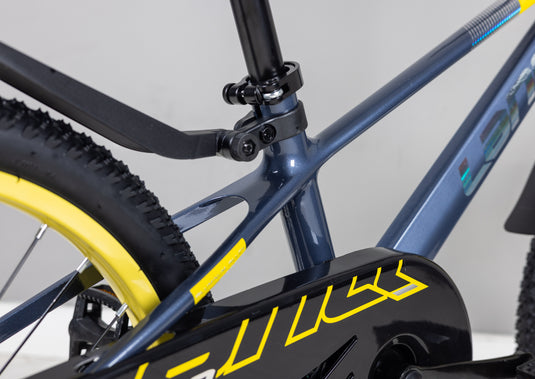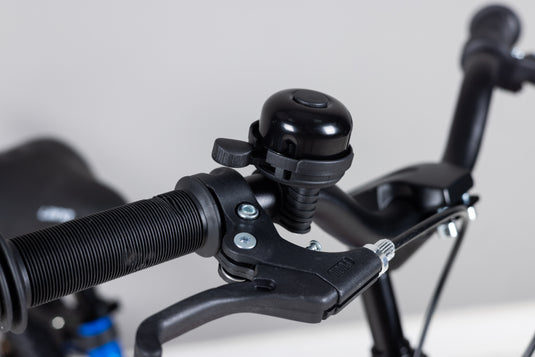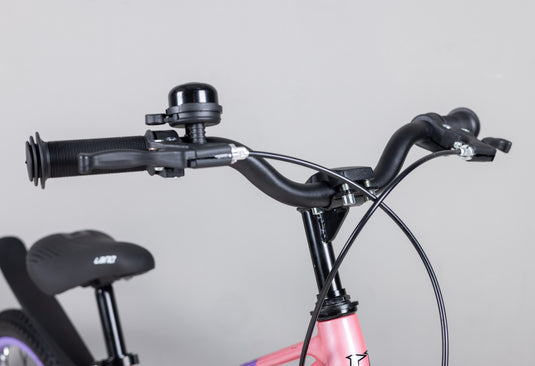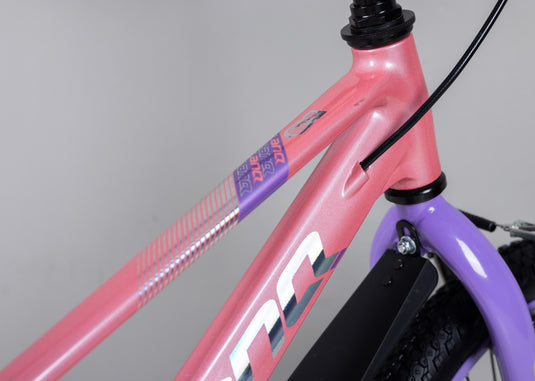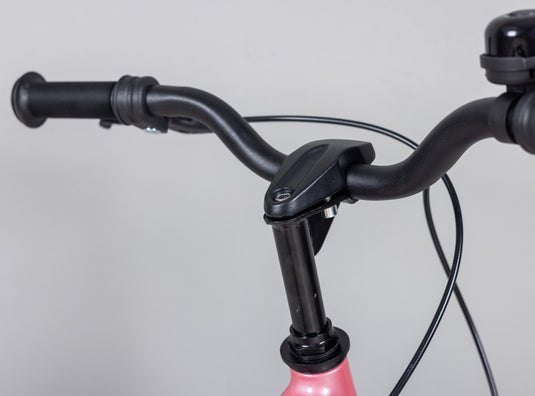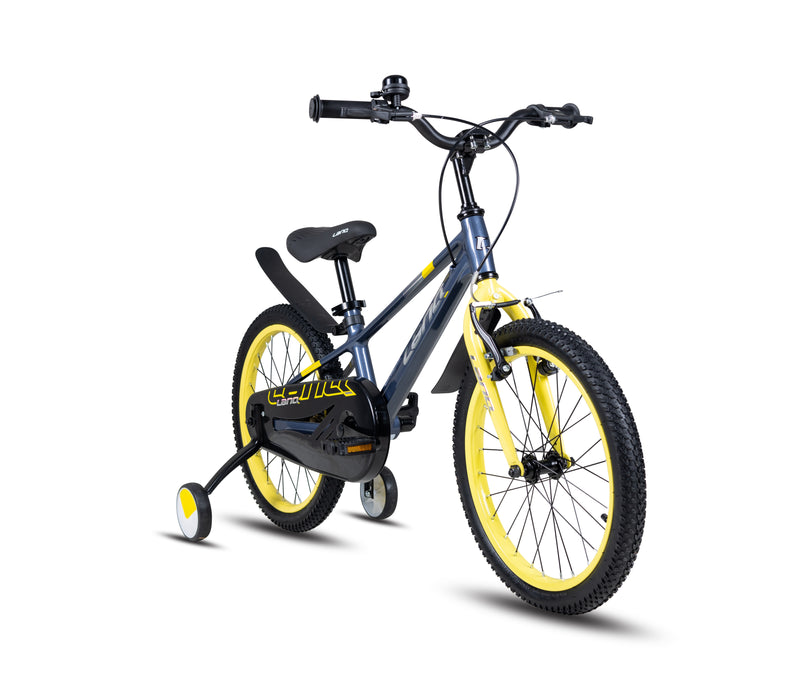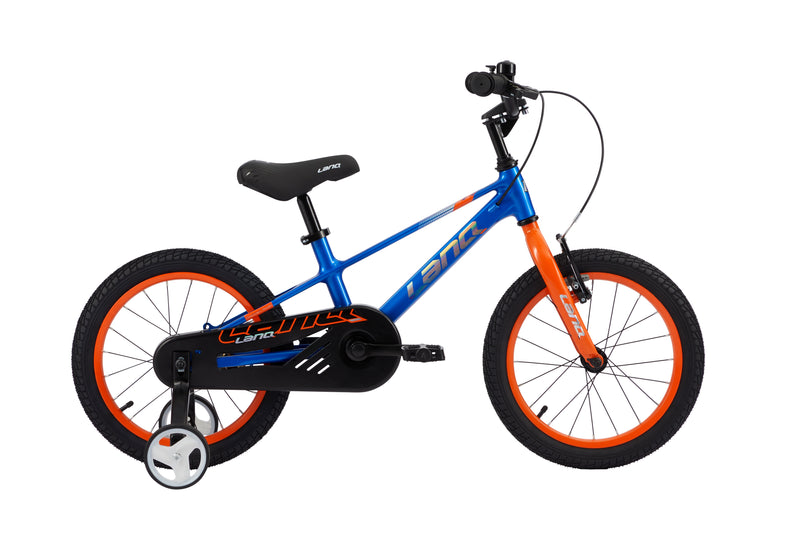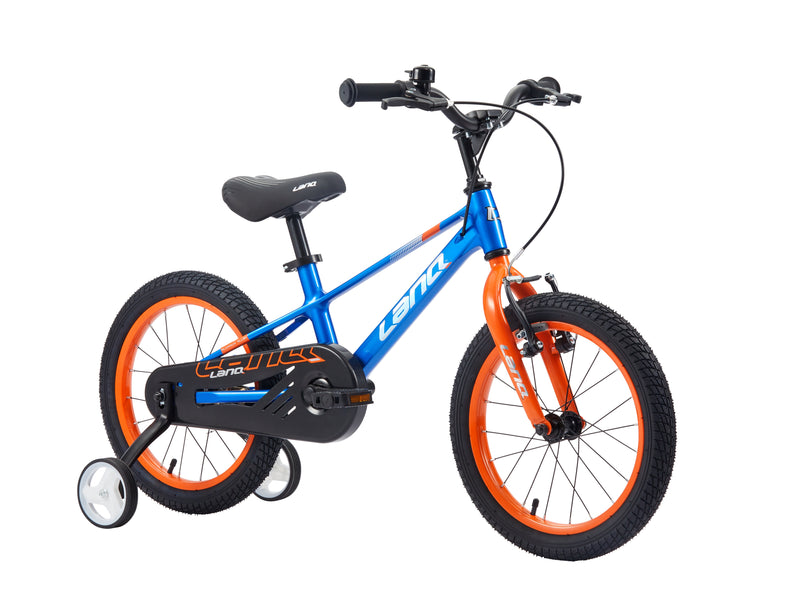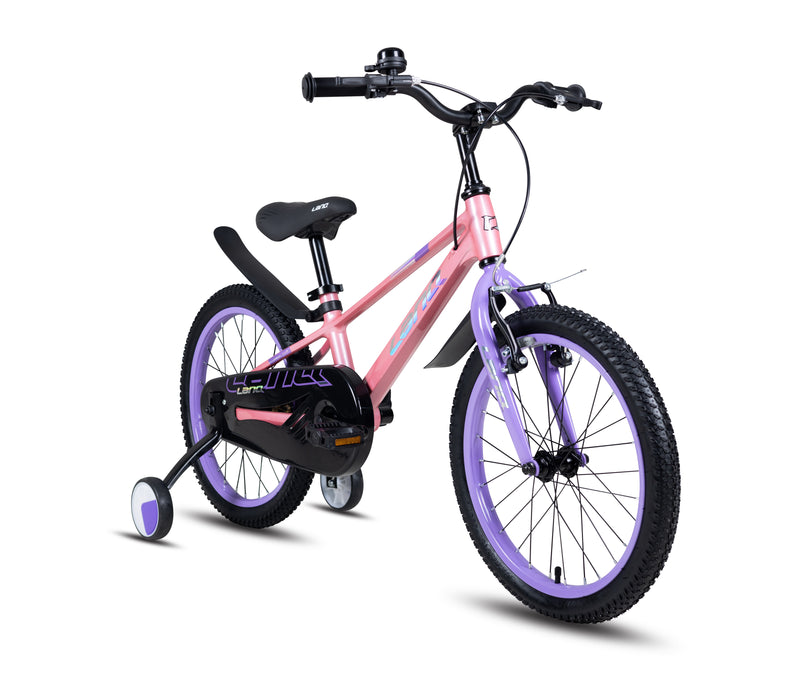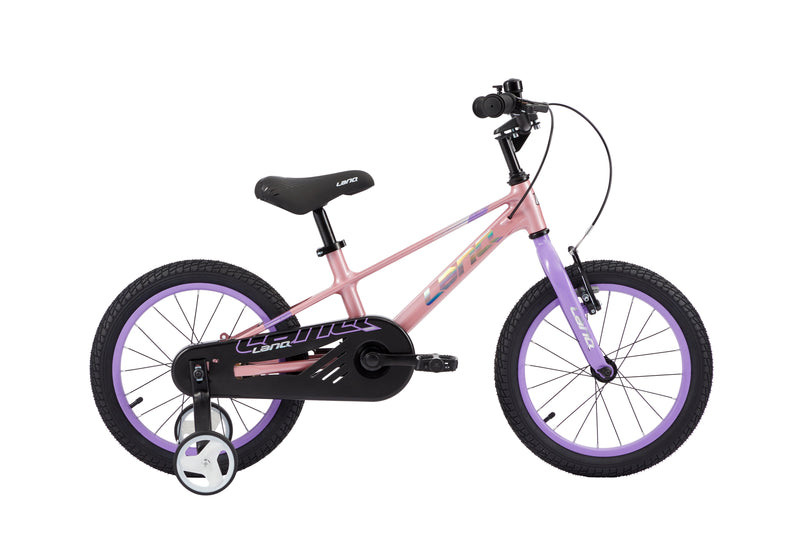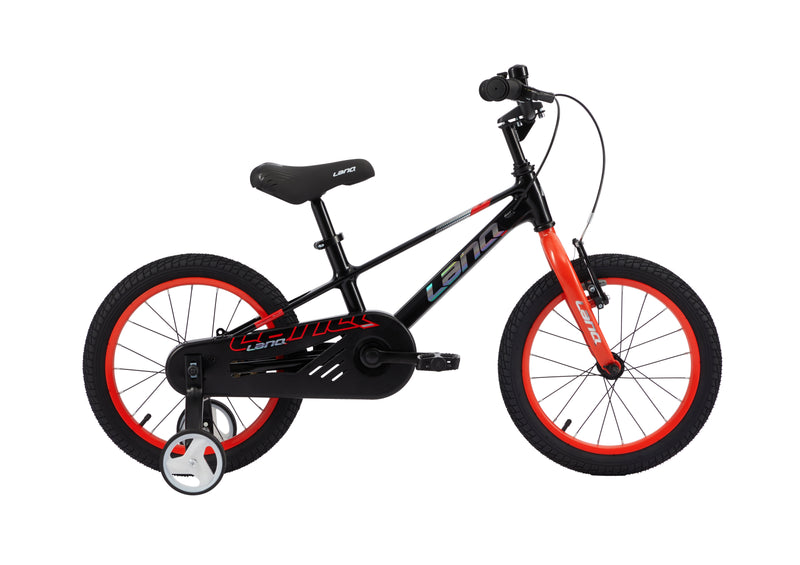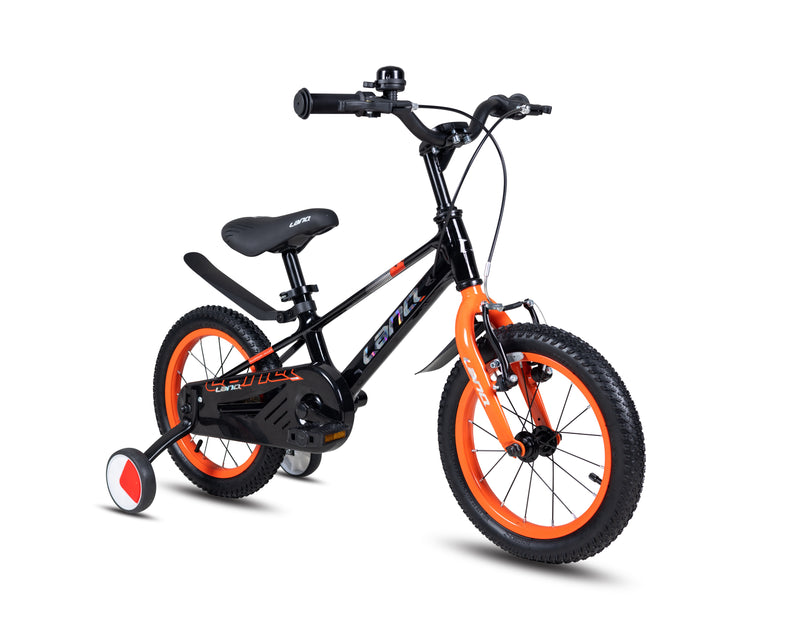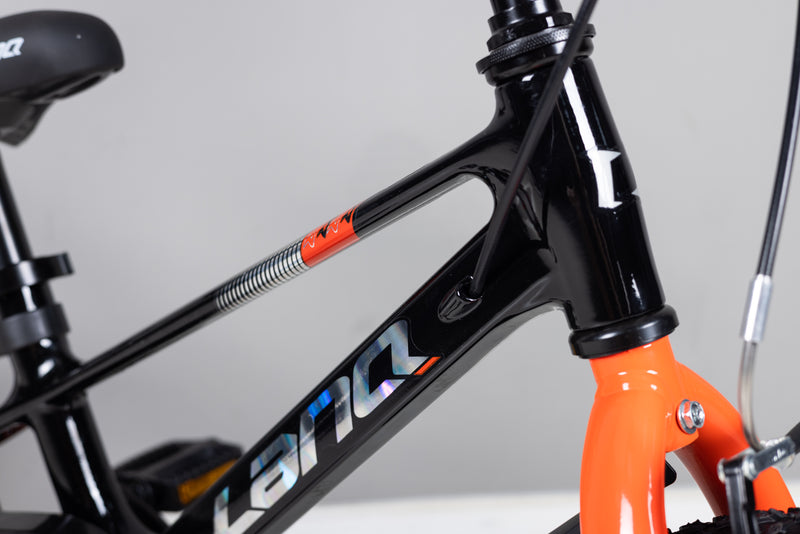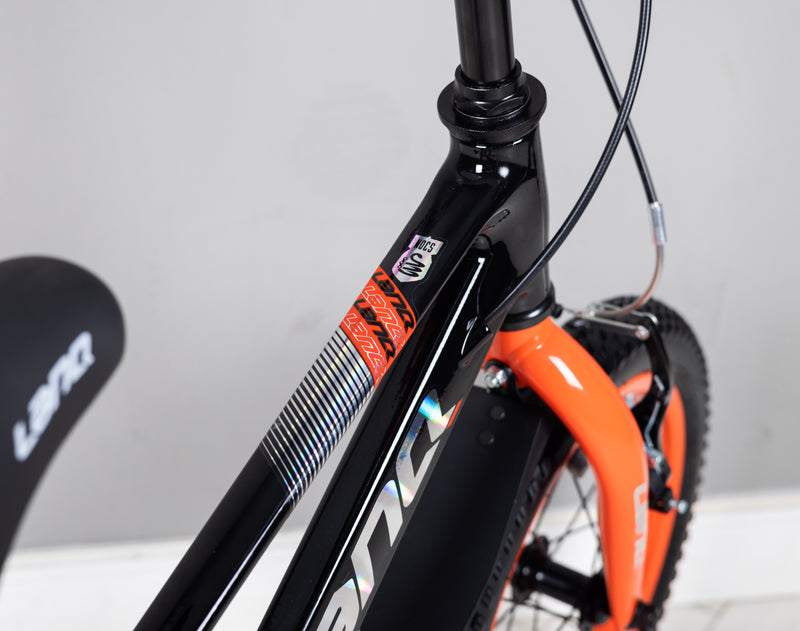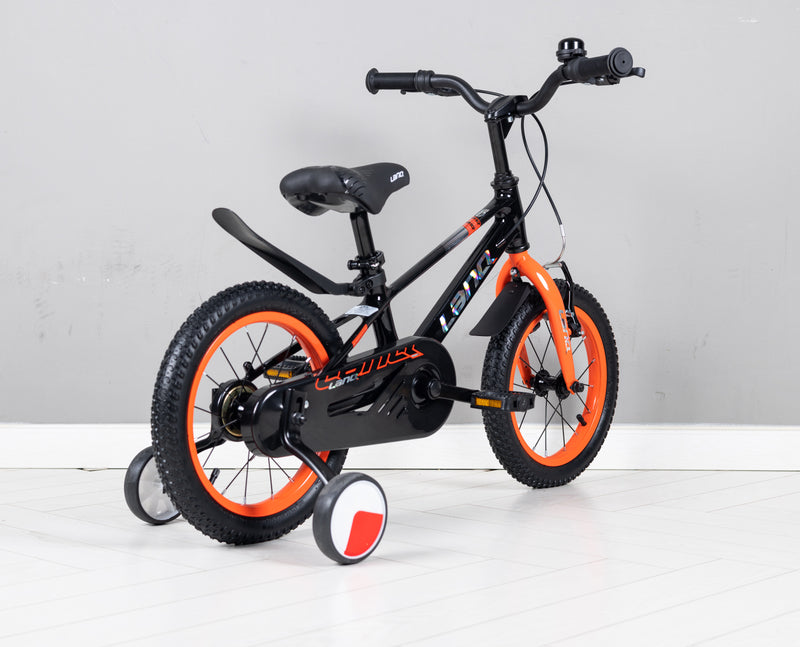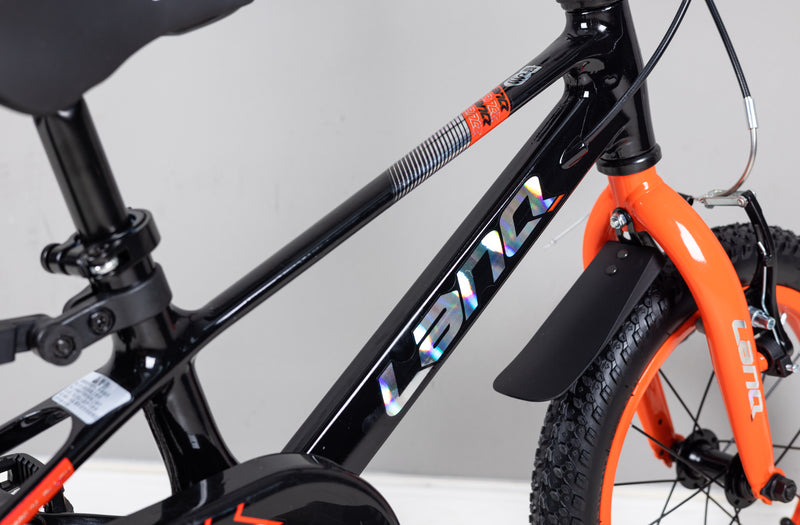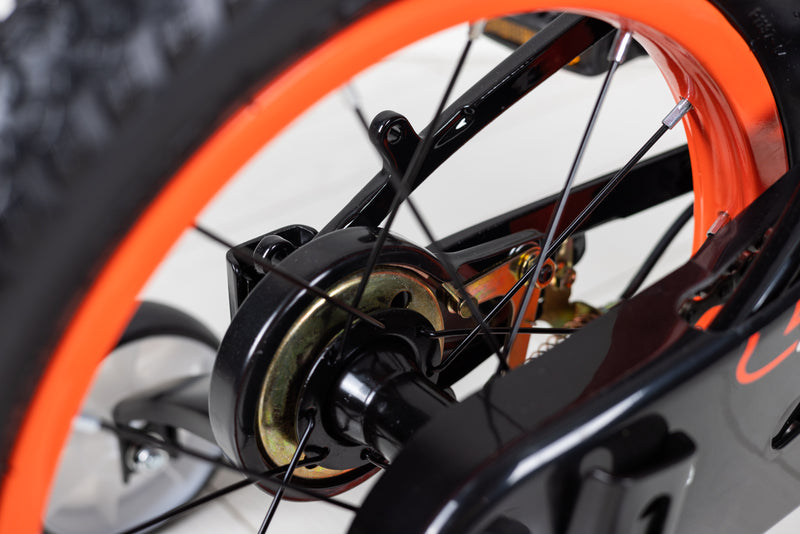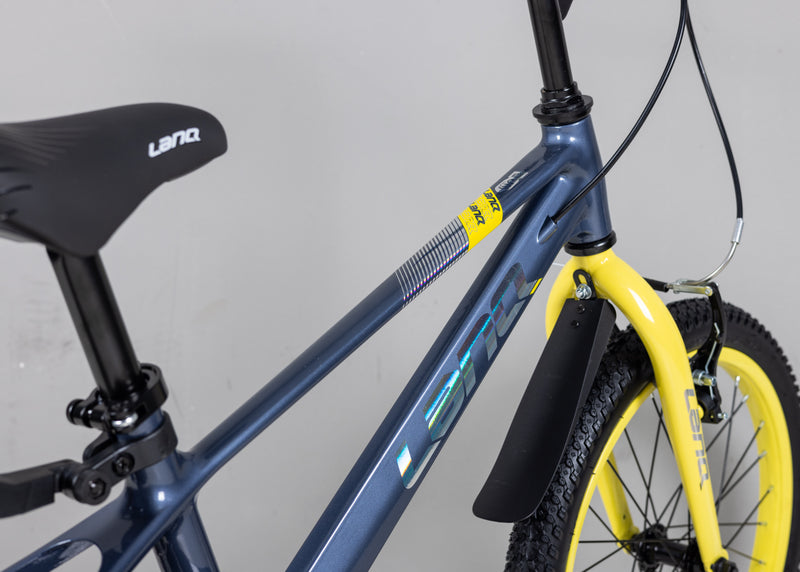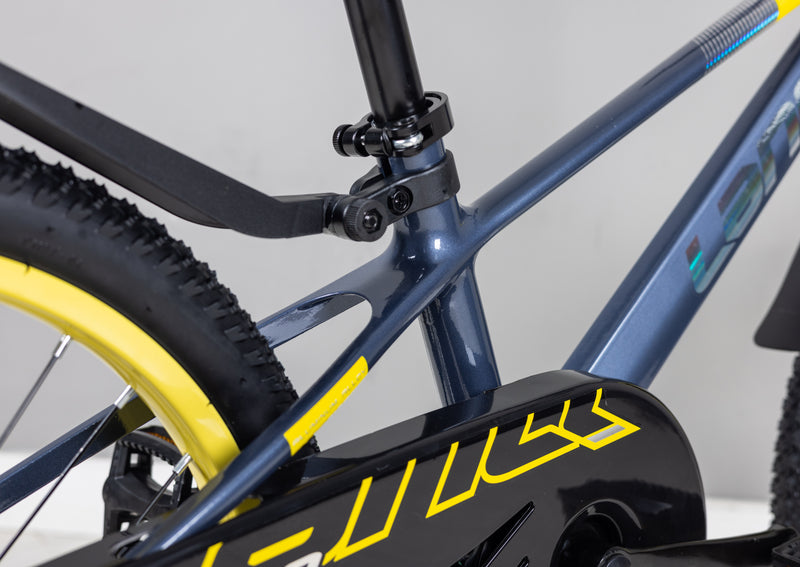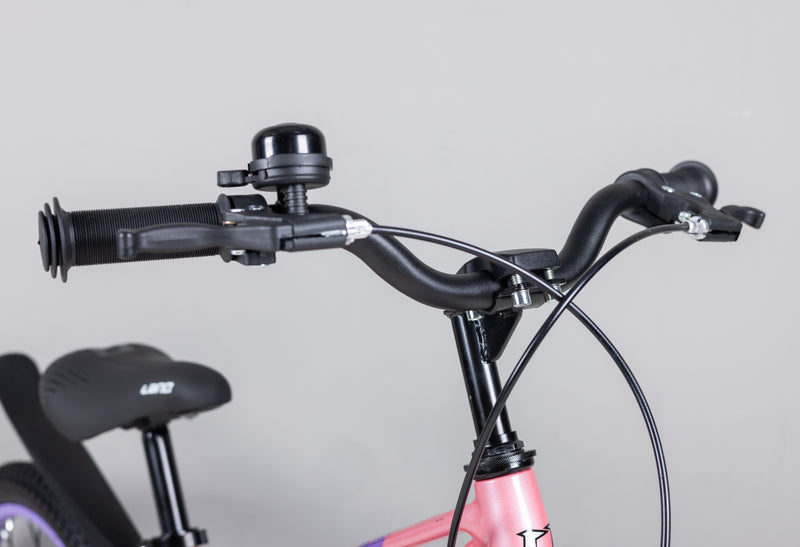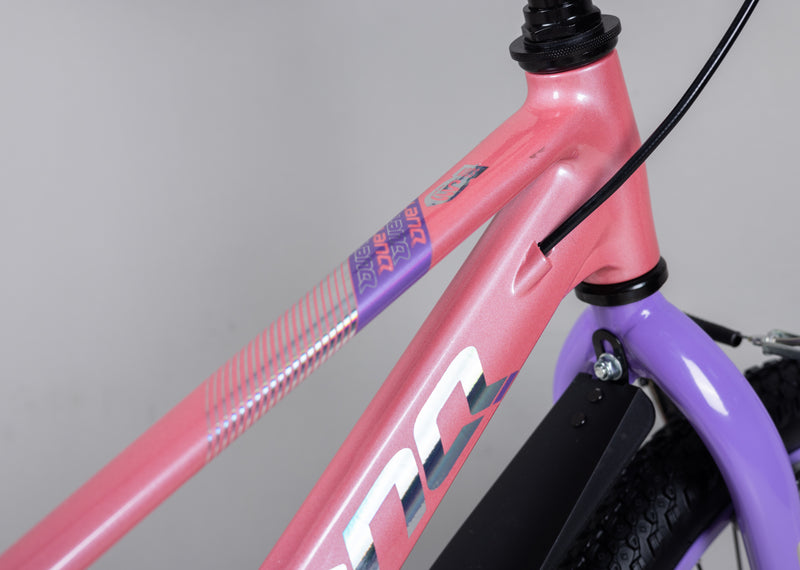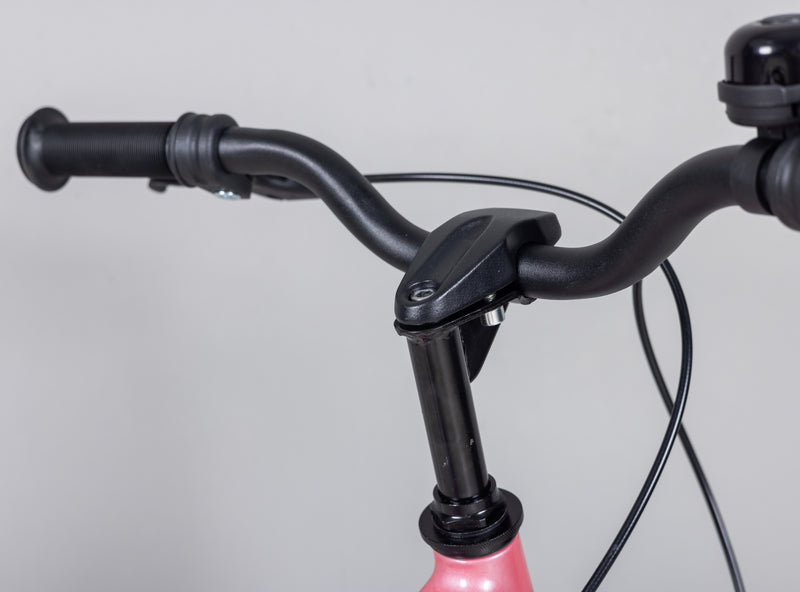 Features
Lightweight Magnesium Alloy Frame: The LANQ Flash children's bike stands out with its lightweight and durable magnesium alloy frame. This material not only provides strength and stability but also reduces the overall weight of the bike. The result is a bike that is easy for children to handle and maneuver, promoting a smooth and enjoyable riding experience.

Assisted Learning with Training Wheels: The Flash bike comes with training wheels, offering valuable support for children who are learning to ride. These wheels provide stability and balance, allowing young riders to gradually develop their confidence and skills. As children gain more control and balance, the training wheels can be removed, enabling a smooth transition to independent riding.

Reliable Braking System: Safety is a top priority, and the Flash bike ensures reliable stopping power with its front wheel rim brake and rear wheel drum brake. The combination of these two braking systems ensures efficient and responsive braking, giving parents peace of mind and allowing children to ride with confidence.

Enhanced Safety Features: The LANQ Flash bike is equipped with a closed chain guard, which provides a protective cover for the chain. This feature not only prevents clothing or limbs from getting caught in the chain but also adds an extra layer of safety for young riders. Additionally, the bike features a sturdy 4-point handlebar stem, providing a secure grip and improved control. A bell is also included, enhancing safety by alerting others of the child's presence.

In summary, the LANQ Flash children's bike offers a lightweight magnesium alloy frame, assisted learning with training wheels, a reliable braking system, and enhanced safety features such as a closed chain guard and sturdy handlebar stem. These features combine to create a bike that is not only enjoyable to ride but also prioritizes the safety and confidence of young riders.

How to choose the size:
14inch 3-5years,90-115cm,
16inch 4-6years,105-130cm,
18inch 5-8 years,120-140cm.