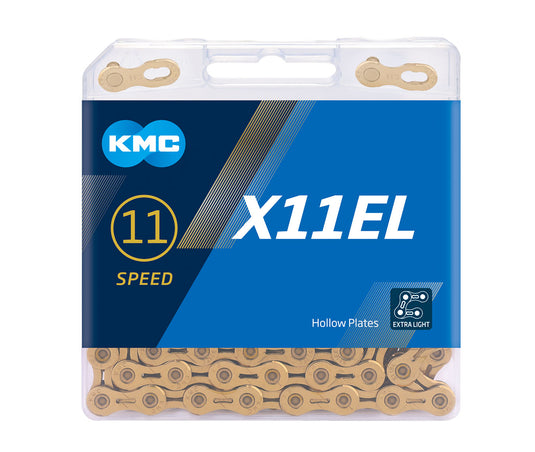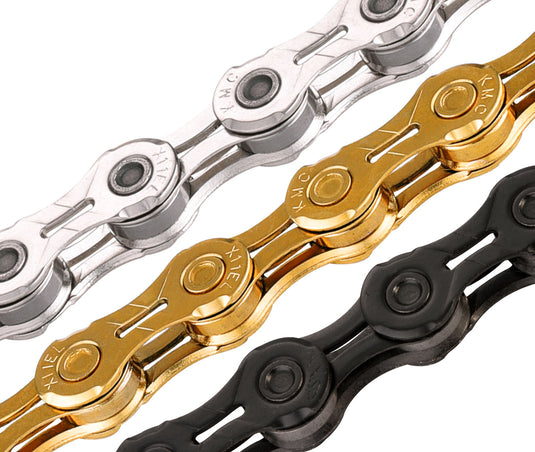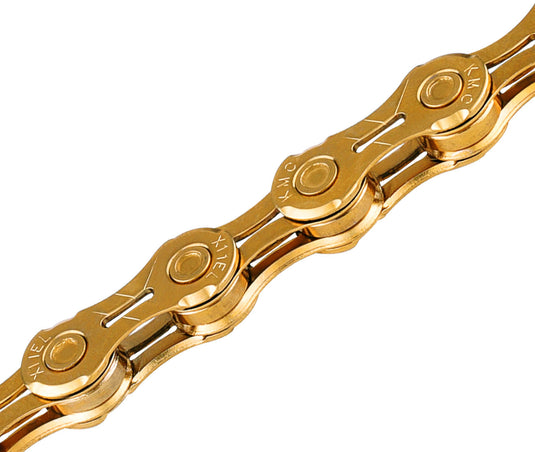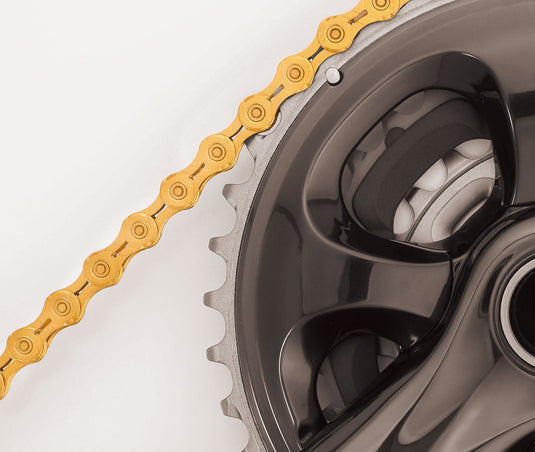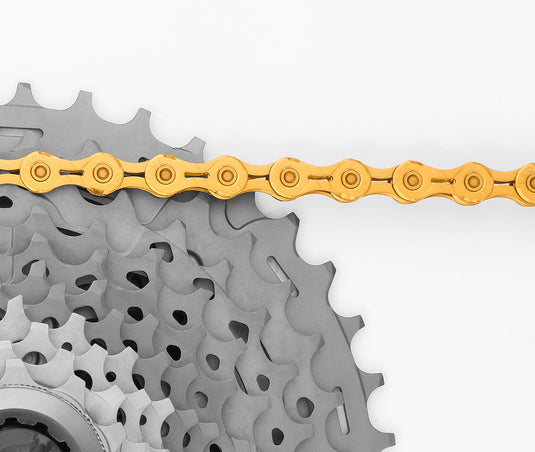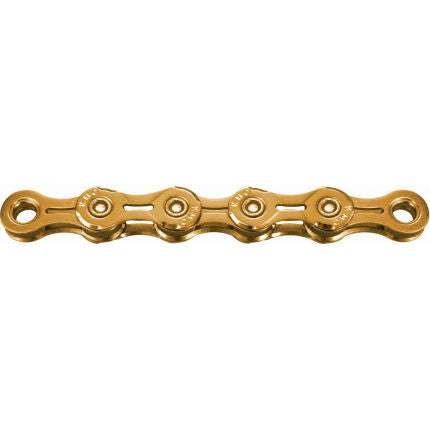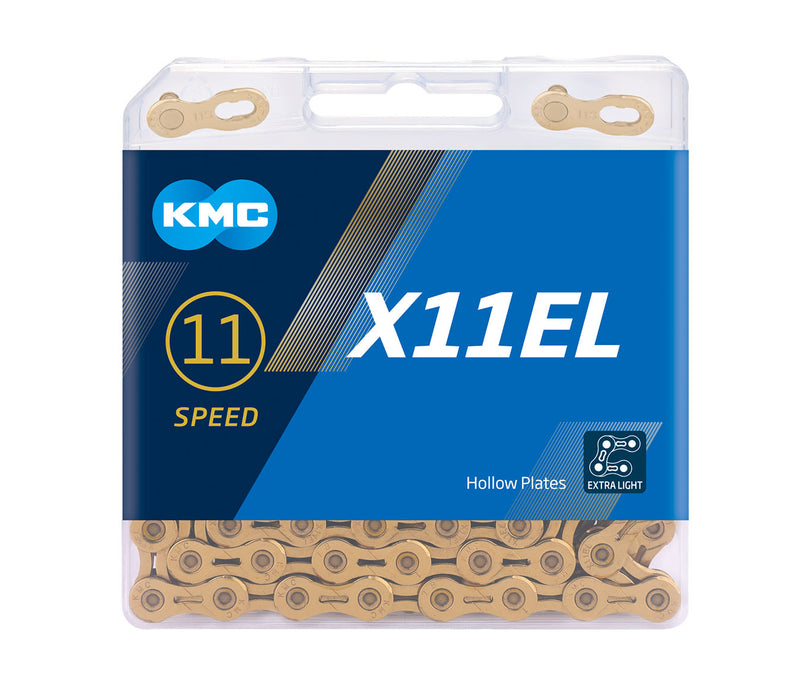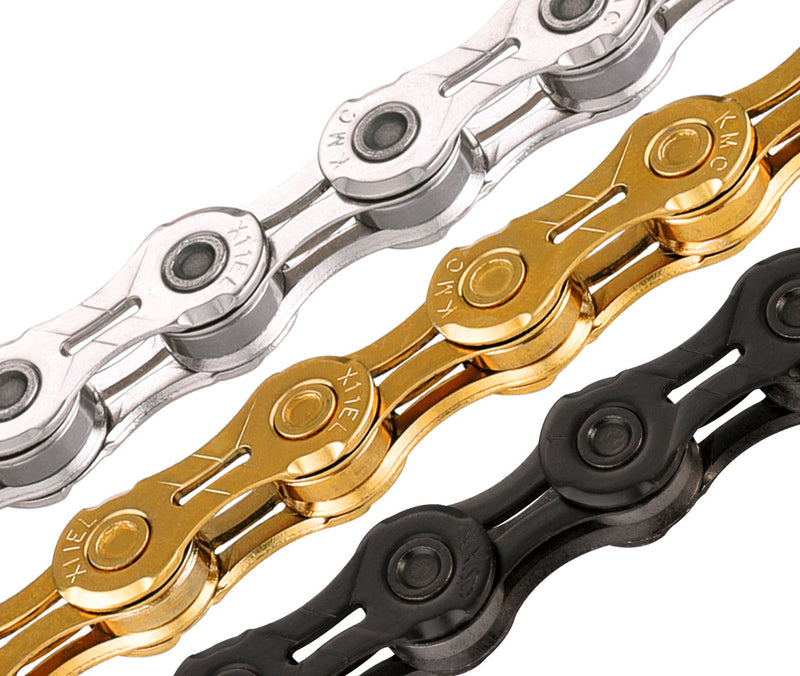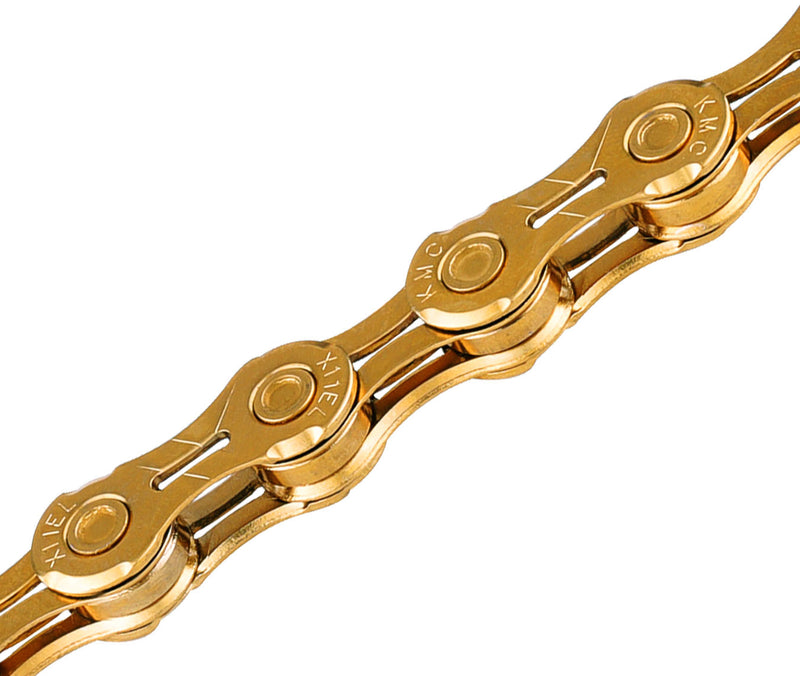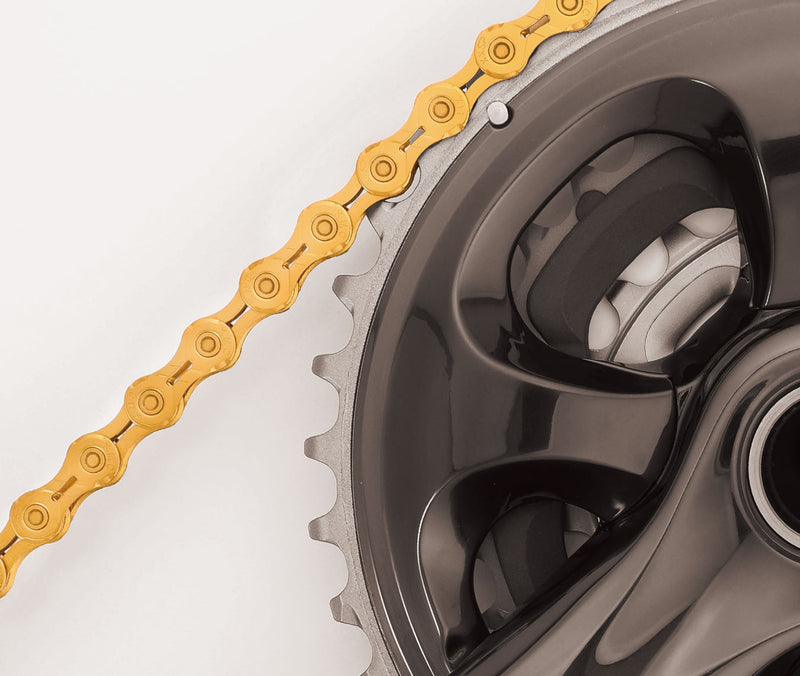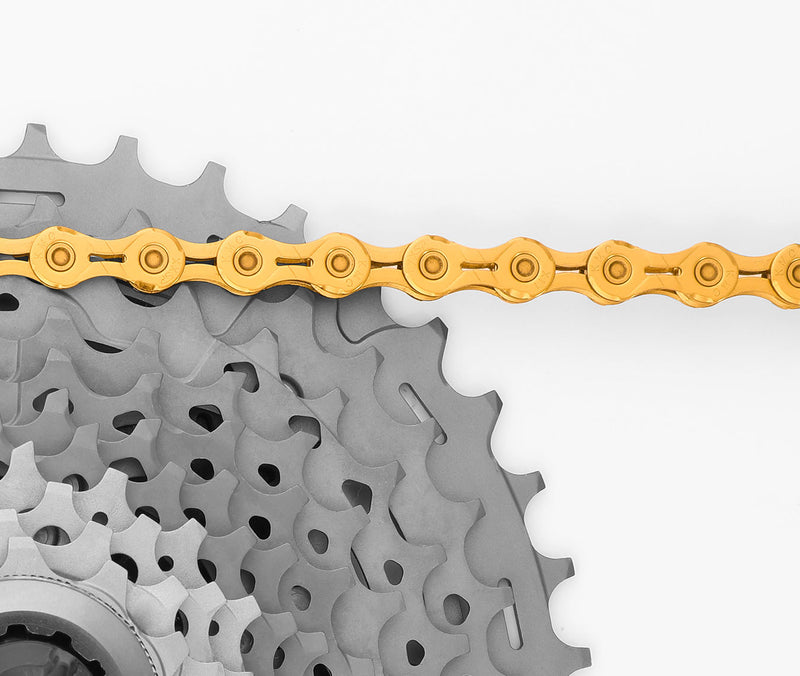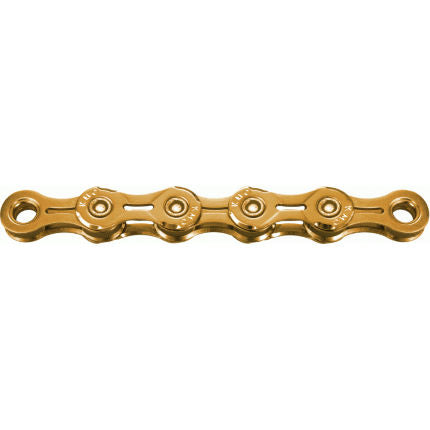 Efficient and effective performance from the road to the trail is assured with this durable, multi-directional chain from KMC.
Built up with 118 sturdy, Double-X-Durability links, this highly functional chain is compatible with Shimano, Campagnolo and SRAM 11-Speed drivetrain setups, providing smooth shifting and a silent running motion, whether mastering the mountain or racing along the road. 
Equipped with an X-Bridge shape for faster, streamlined shifting and an open inner and outer plate design, a dependable and confident experience is guaranteed on every ride. 
Description
Extra lightweight 11-speed chain featuring double-x durability and x-bridge technology.
One chain for all - Compatible with all Shimano, Campagnolo and SRAM 11-speed derailleur systems.
Double X durability, unmatched chain life - KMC guarantees your satisfaction.
Non-directional design: assembly of this chain is independent of direction. It allows maximum compatibility, no matter MTB or race: this chain fits all.
X-bridge technology provides phenomenal shifting performance with a uniquely designed outer plate configured with asymmetrical chamfering for quicker and smoother gear shifting and quieter riding.
Lightweight, shorter-length pins combine slotted plates with high-grade materials to reduce overall weight.
Titanium nitride Gold coated.
1/2" X 11/128" - pin length: 5.65 mm, 118 links.
Extra lightweight: 256 grams.