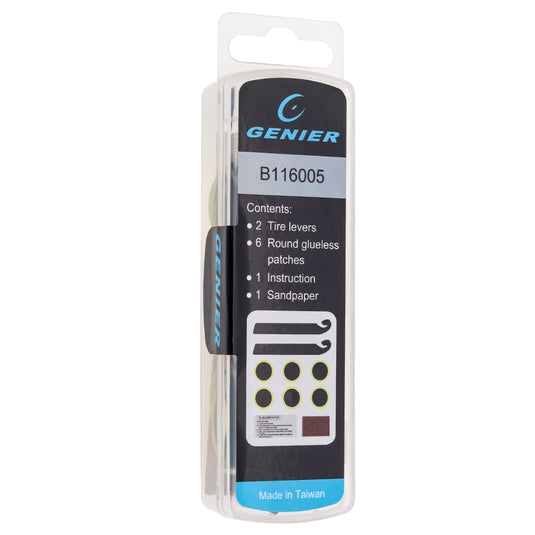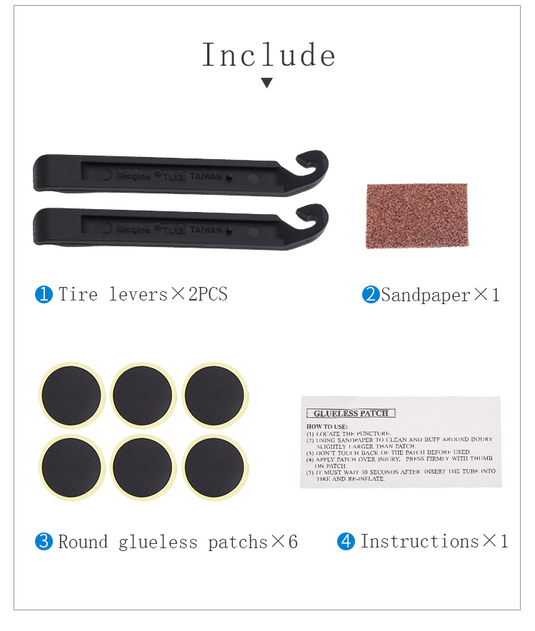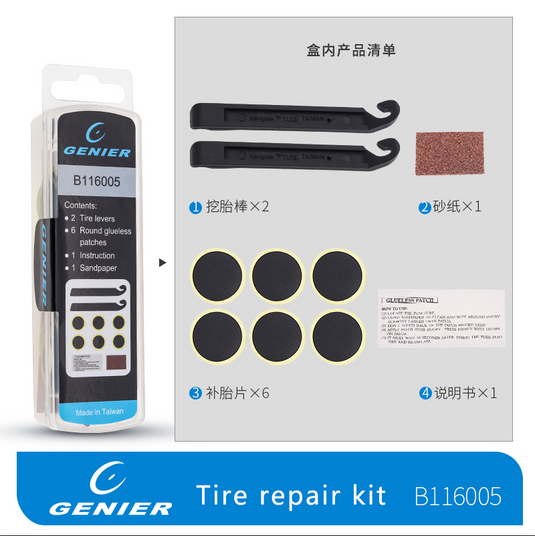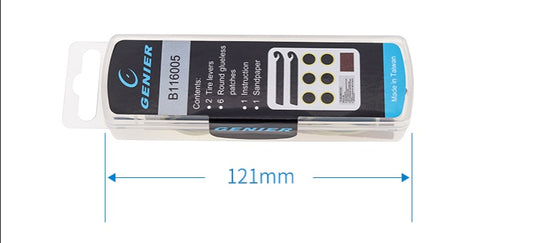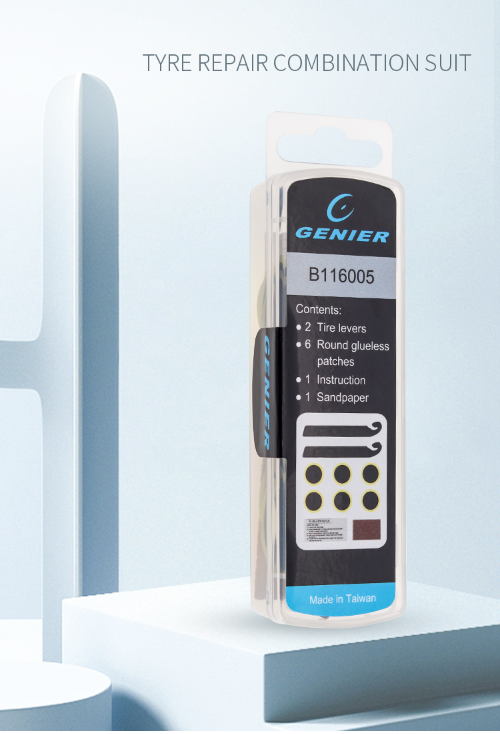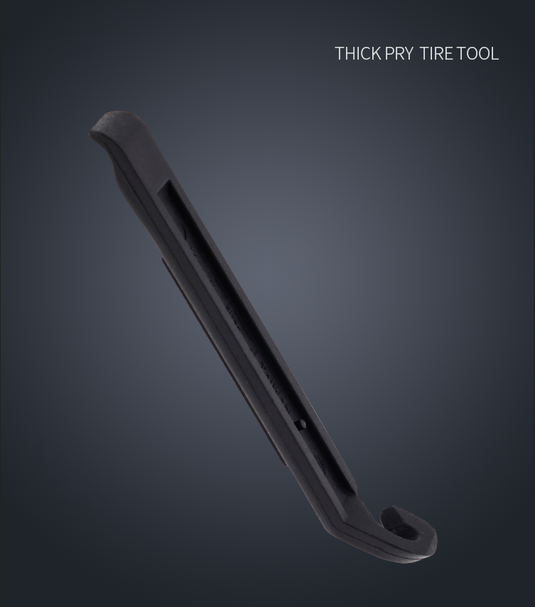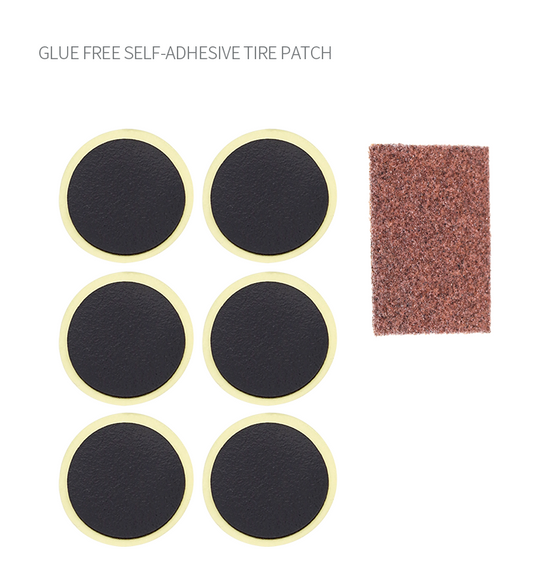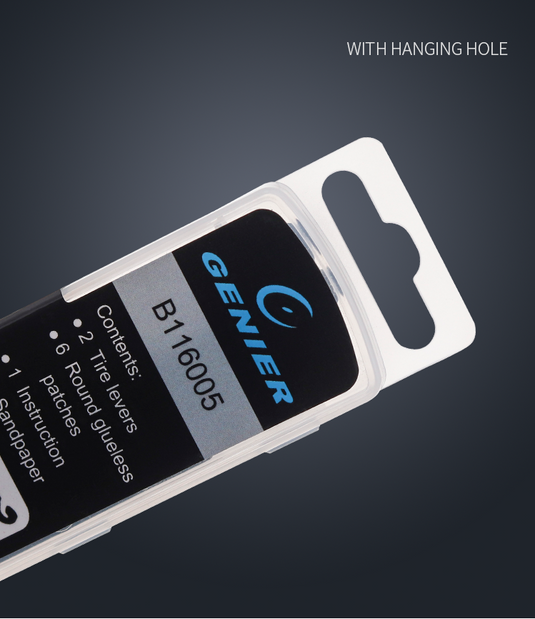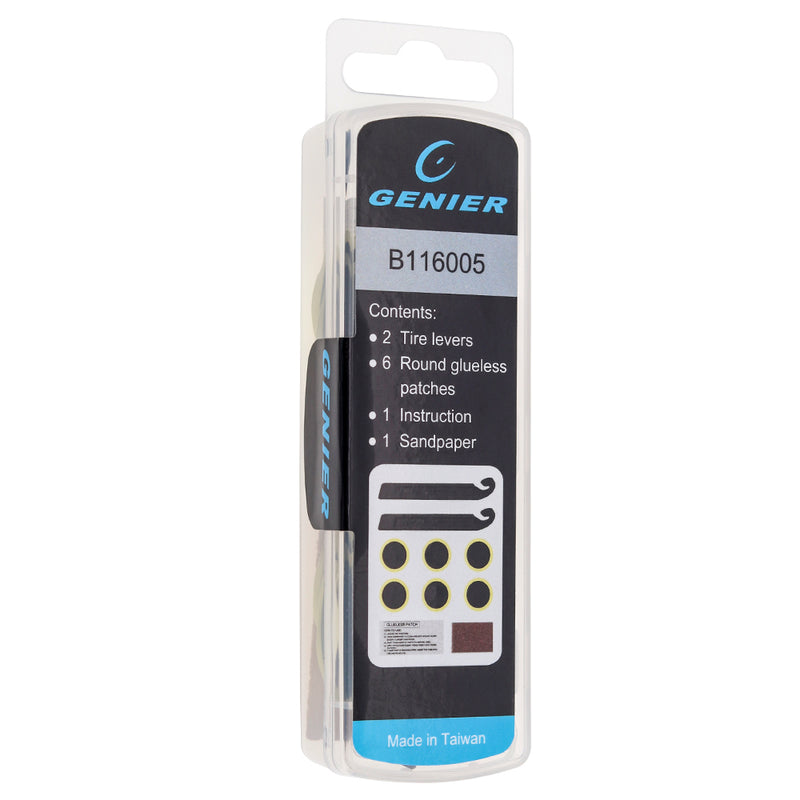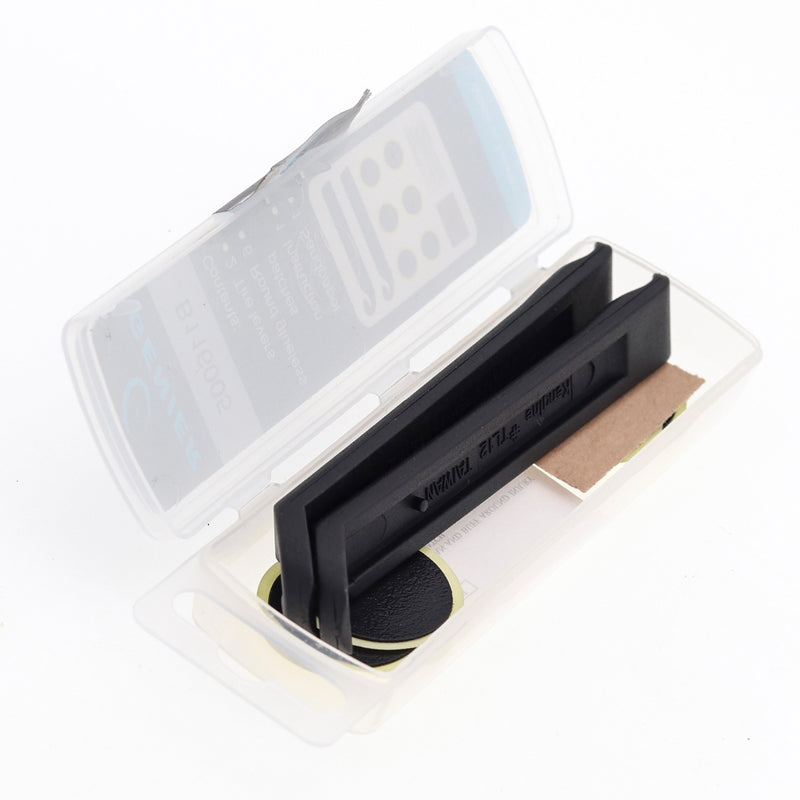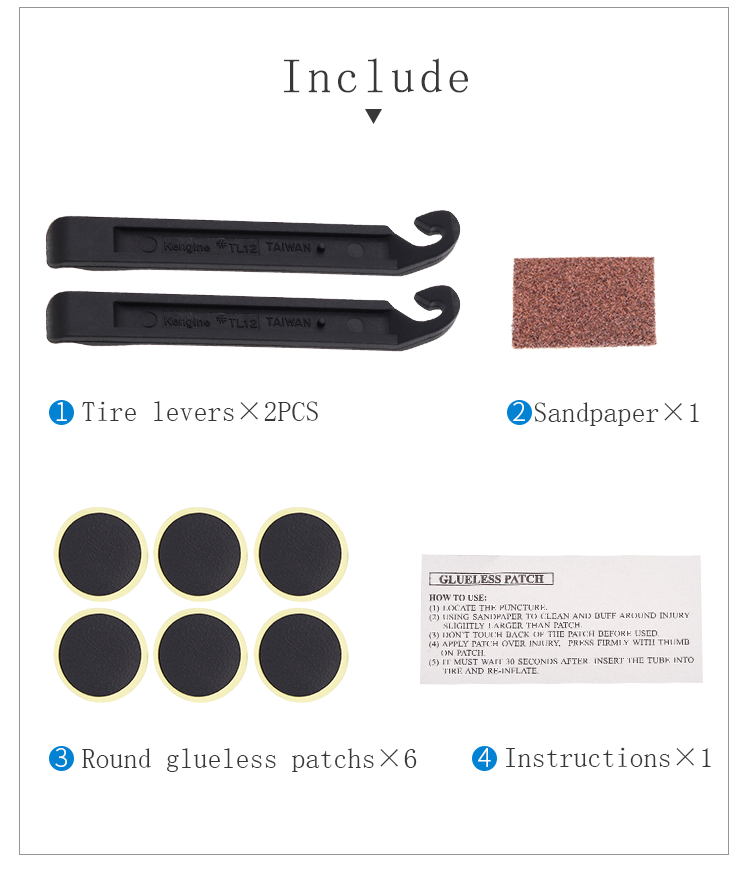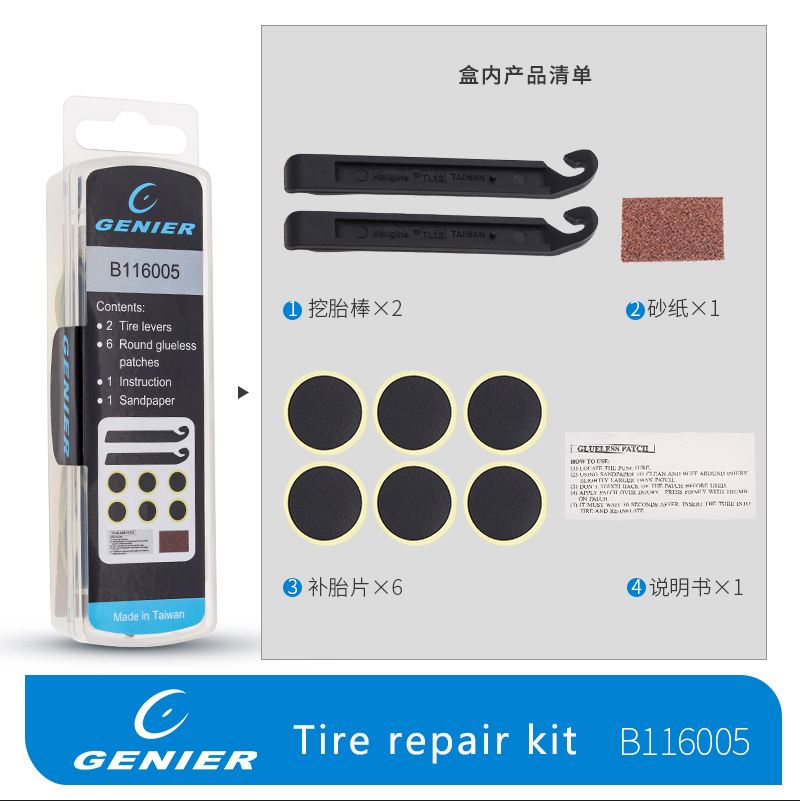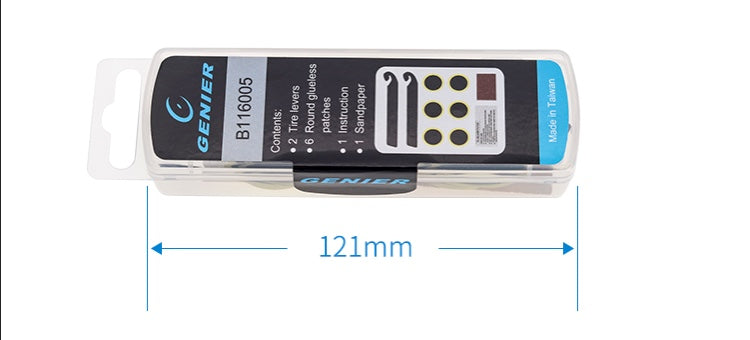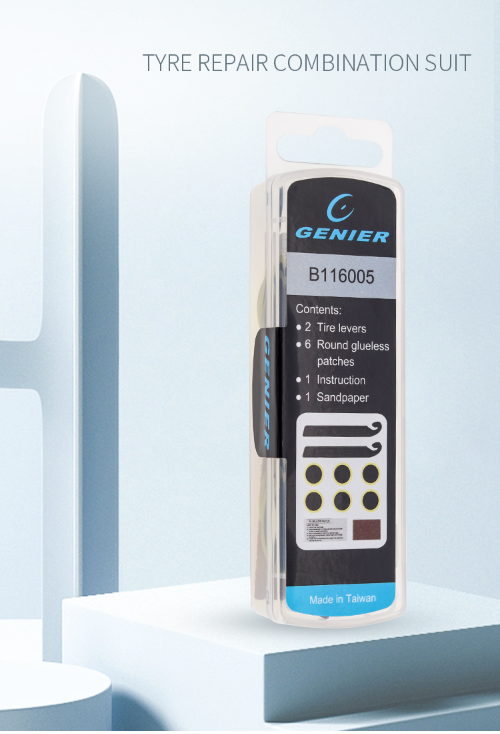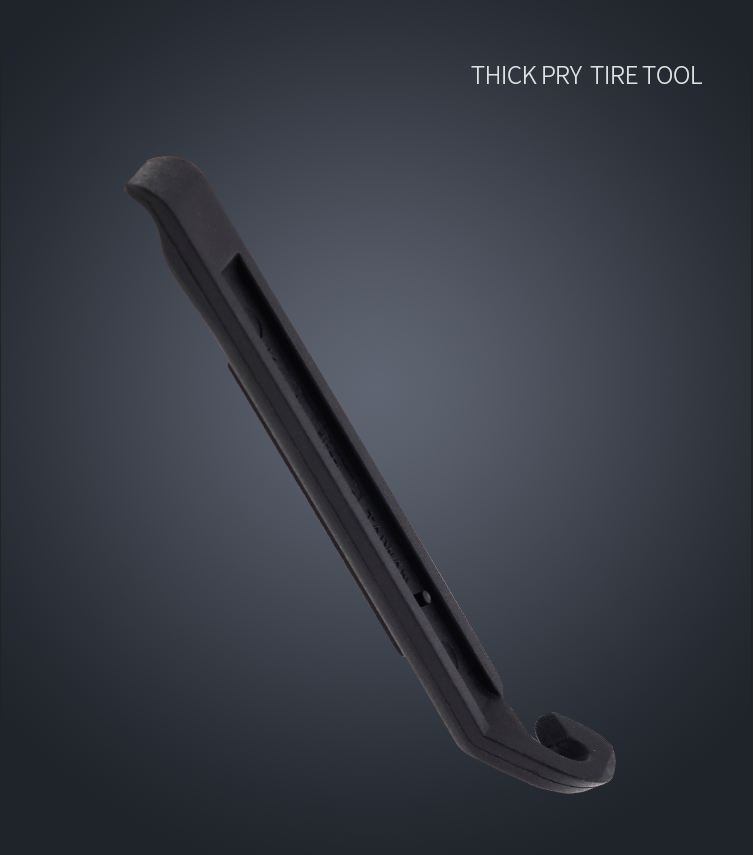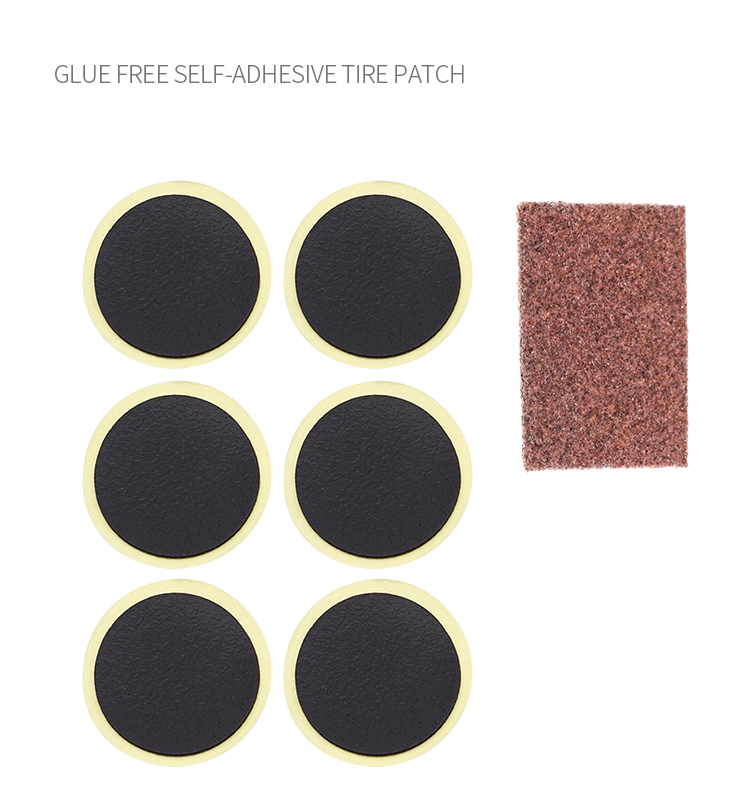 Model: B116005
Contents: Tire levers×2,
Round glueless patches×6,
Sandpaper×1,
Instruction×1.
Origin: Taiwan, china
Glueless patch

How to use
(1) locate the puncture.
(2) Using sandpaper to clean and buff around injury slightly larger than patch.
(3) Don't touch back of the patch before used.
(4) Apply patch over injury, press firmly with thumb on patch.
(5) It must wait 30 seconds after. insert the tube into tire and re-inflate.
About Genier
Genier is a professional bicycle tool manufacturer produced in Taiwan, he is affiliated with Super B.