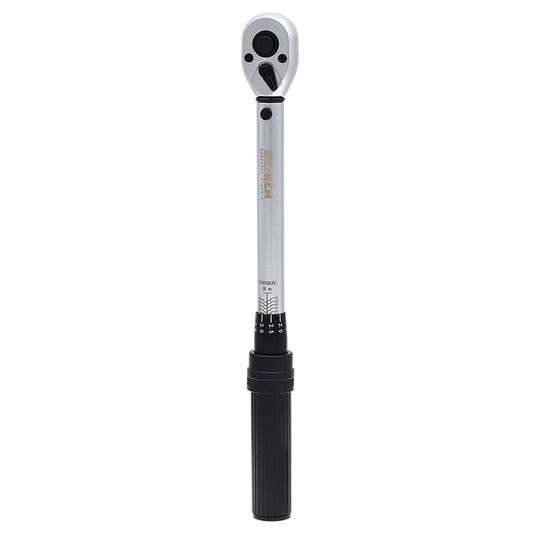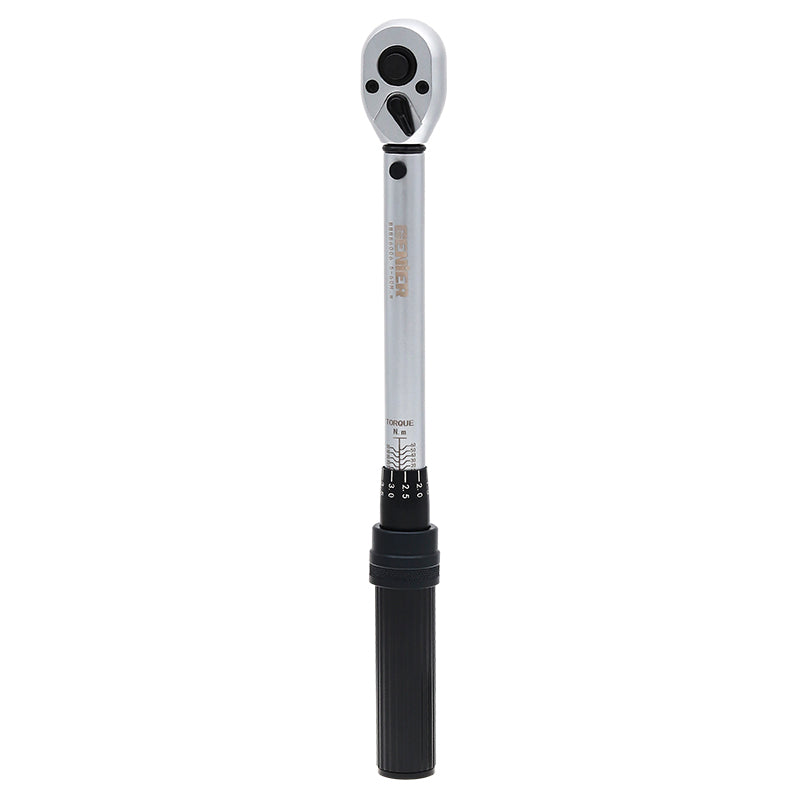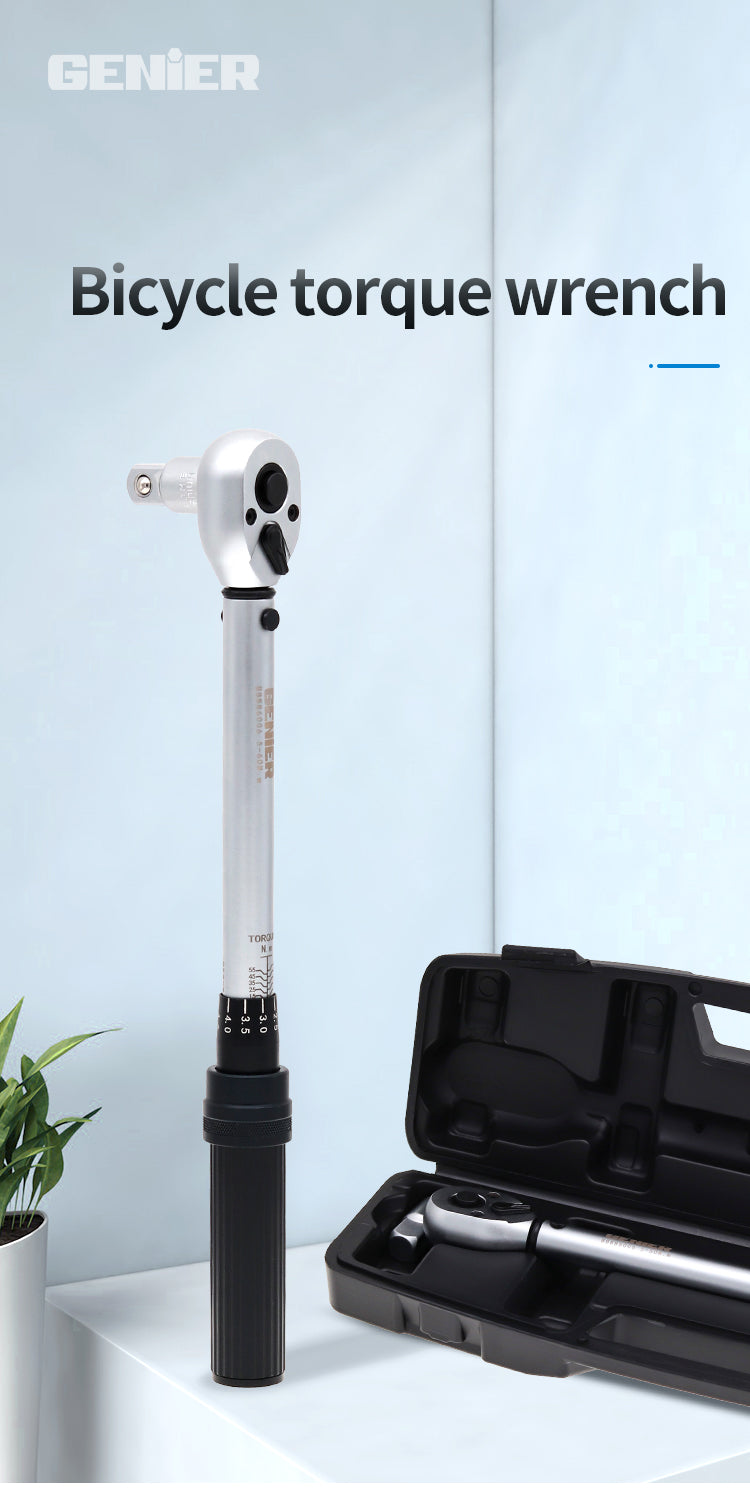 Brand: GENIER
Name: Torque Wrench
Model: B8886006
Specifications: 5-60N.m
Material: Cr-v
Drive Torque Adapter: 3/8"(9.5mm)
Weight: 459g
Size (outer package): 330×110×49mm
Accessories: 1/2" Drive Torque Adapter
Durable ratchet head made from hardened treated Chrome Vanadium steel alloy (Cr-V); bright, full polish chrome finish wipes easily clean and resists rust and corrosion.
NOTE: unlock before adjusting the torque value, lock after adjusting for the stability of the working torque; when finished, loosen the locking ring and adapt to the lowest value for subsequent use.
reminder: to prevent the ratchet from breaking, please do not overload the torque wrench.