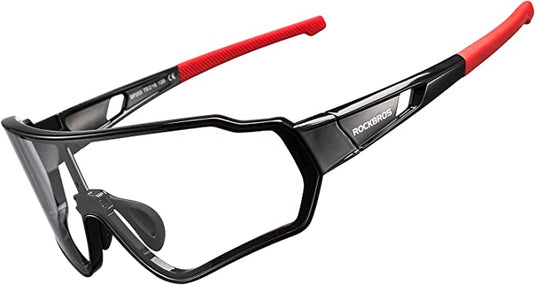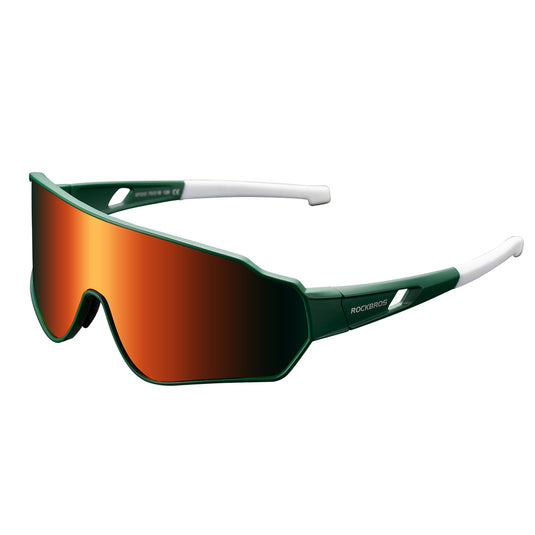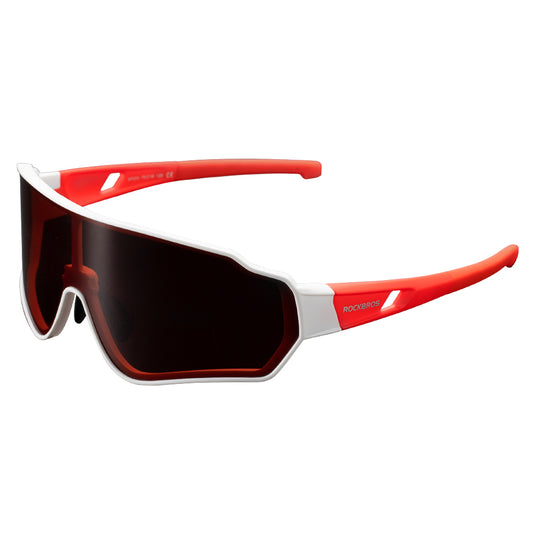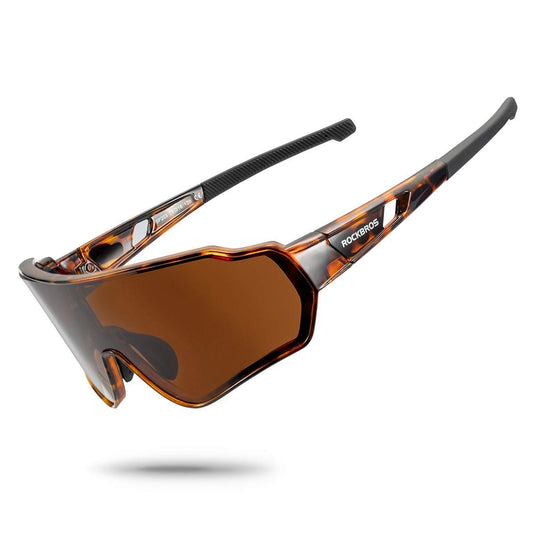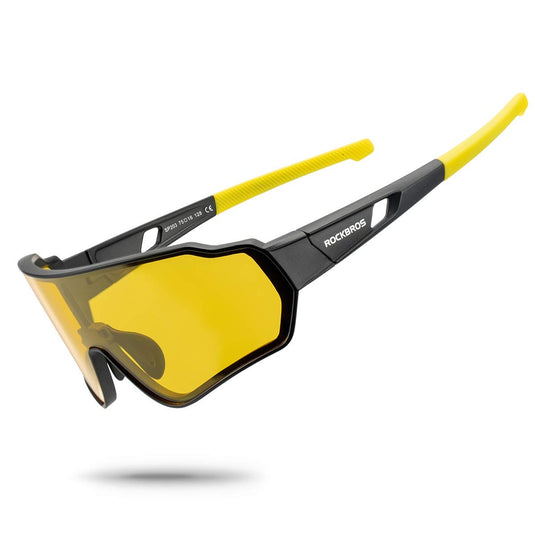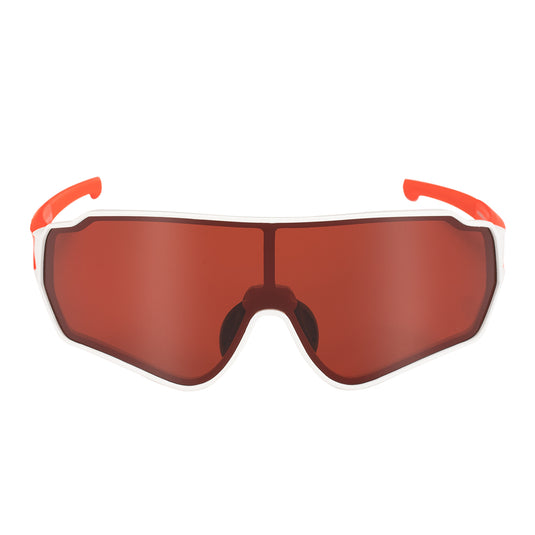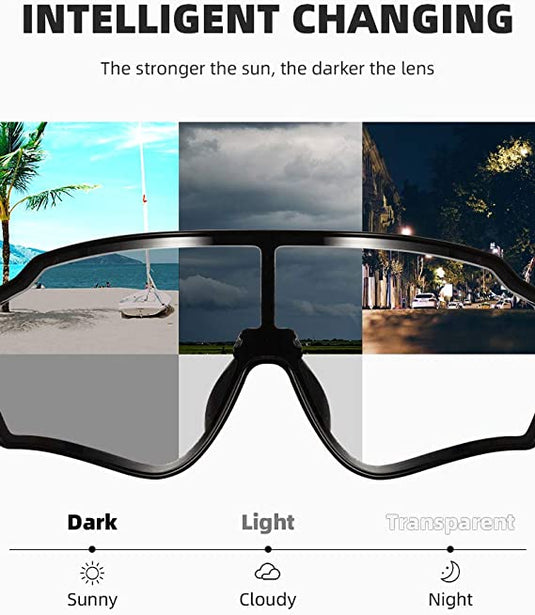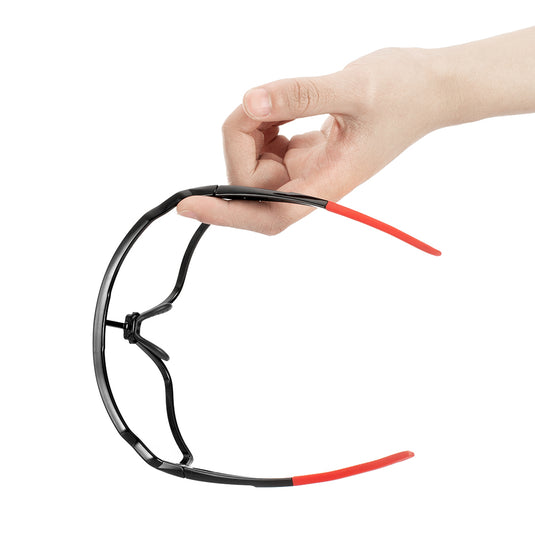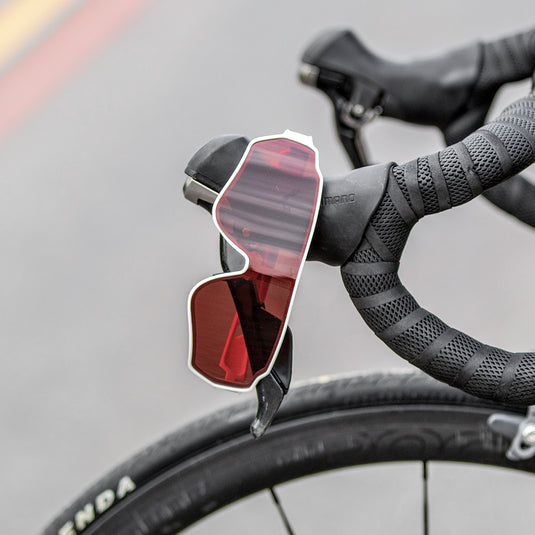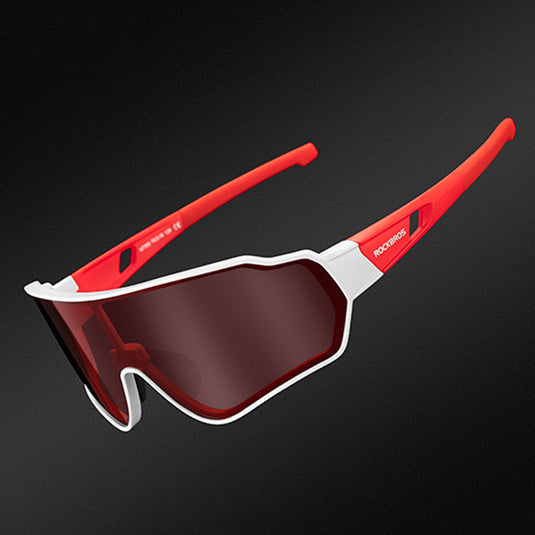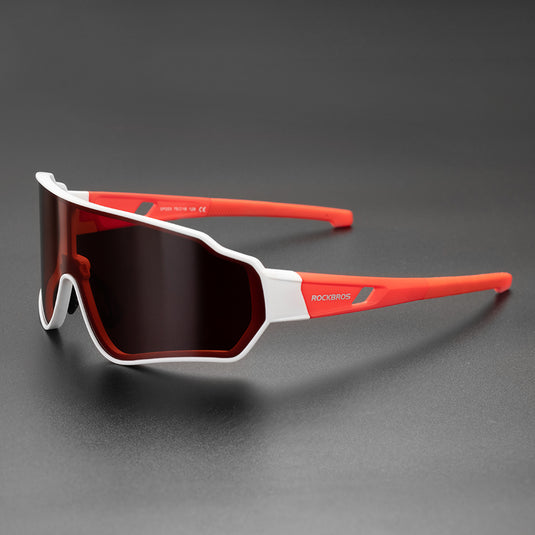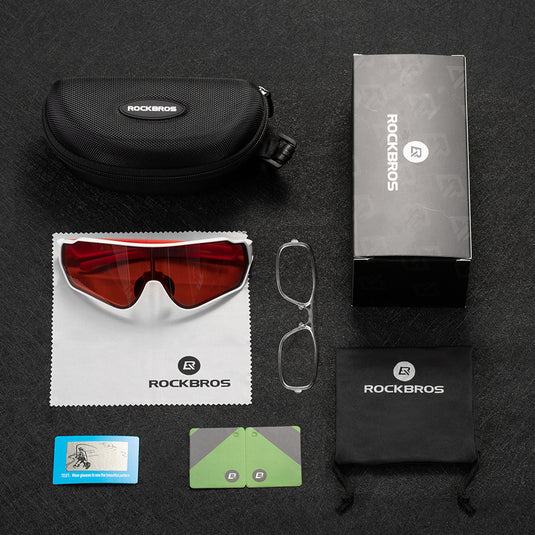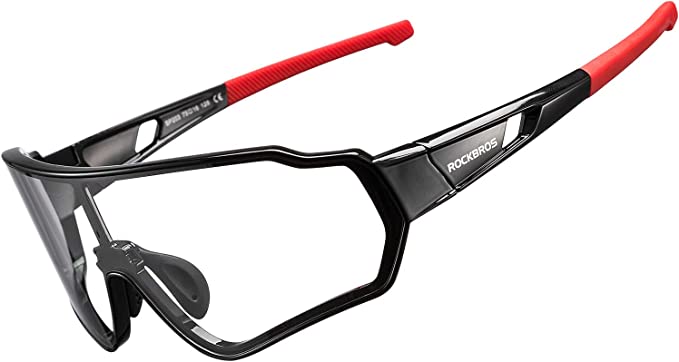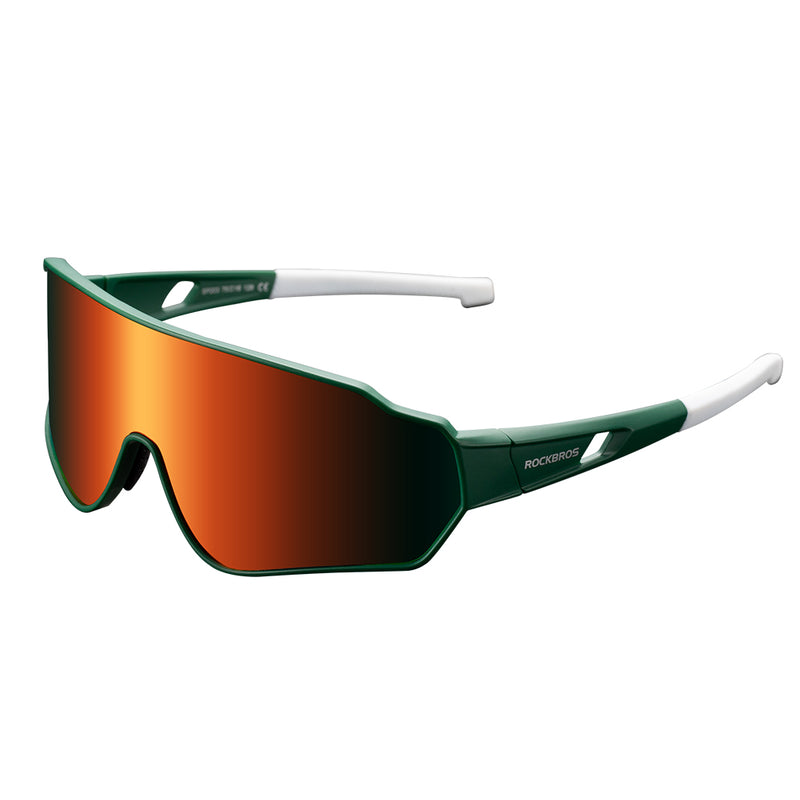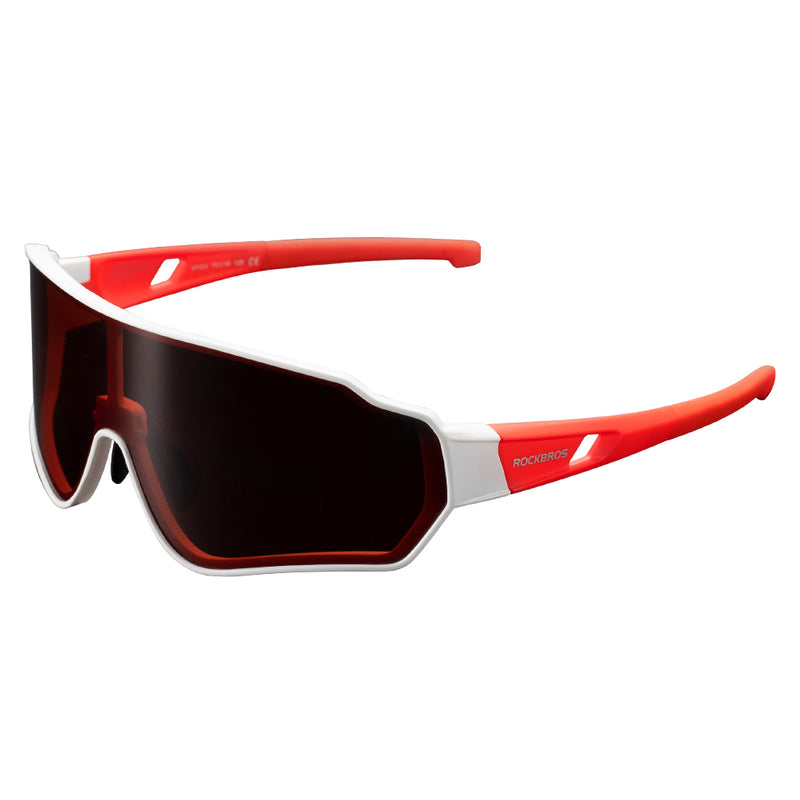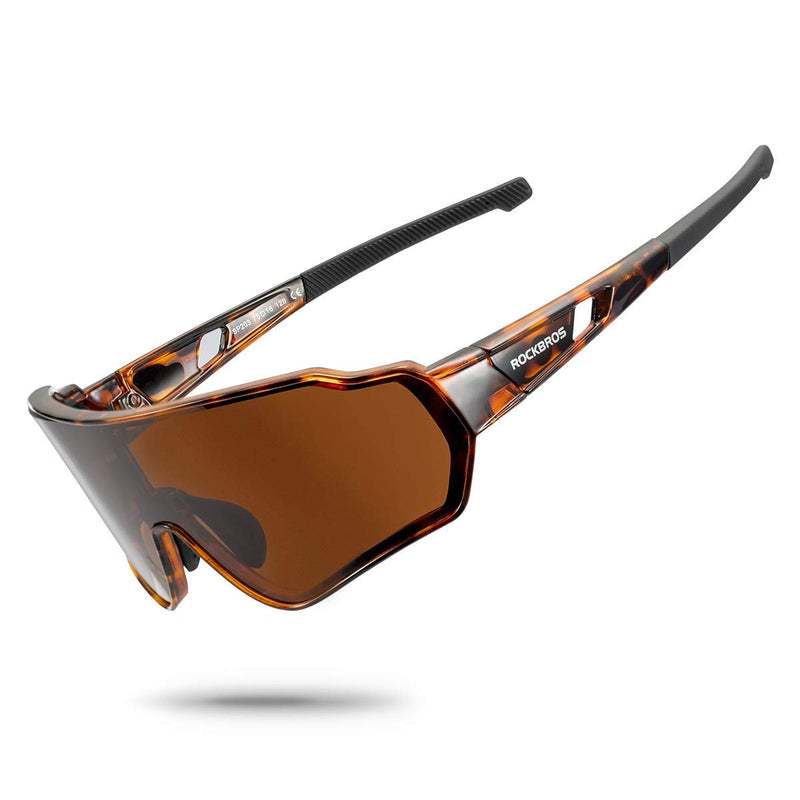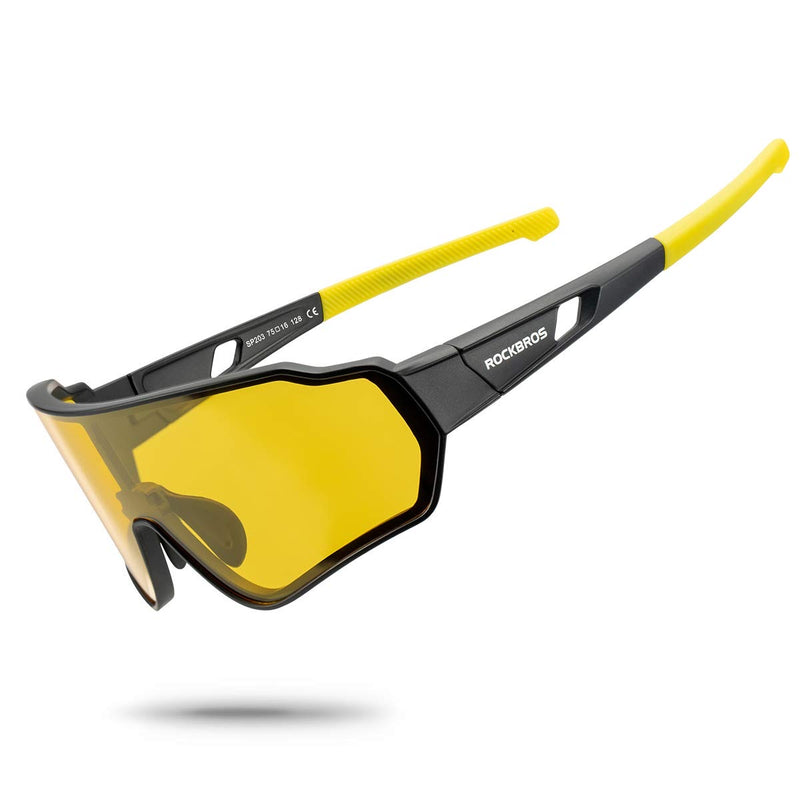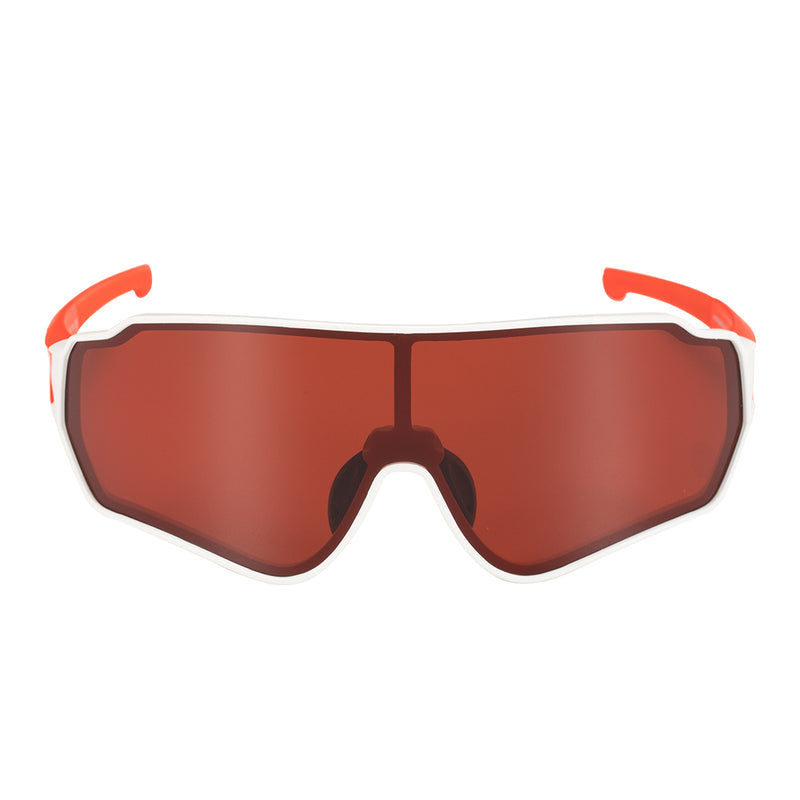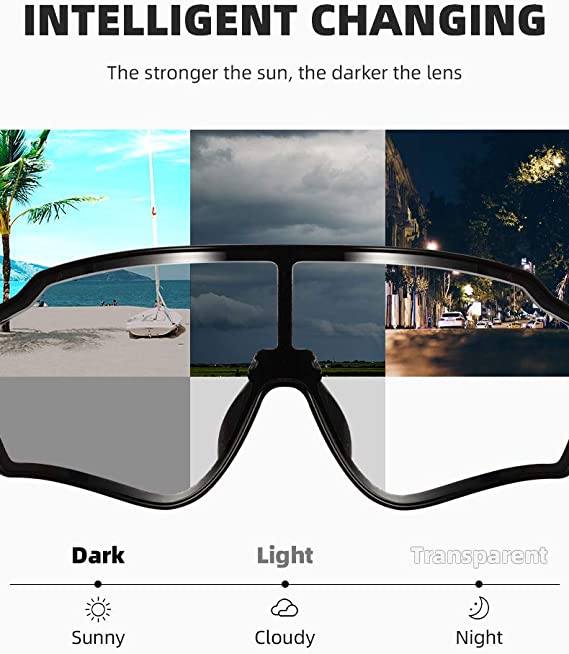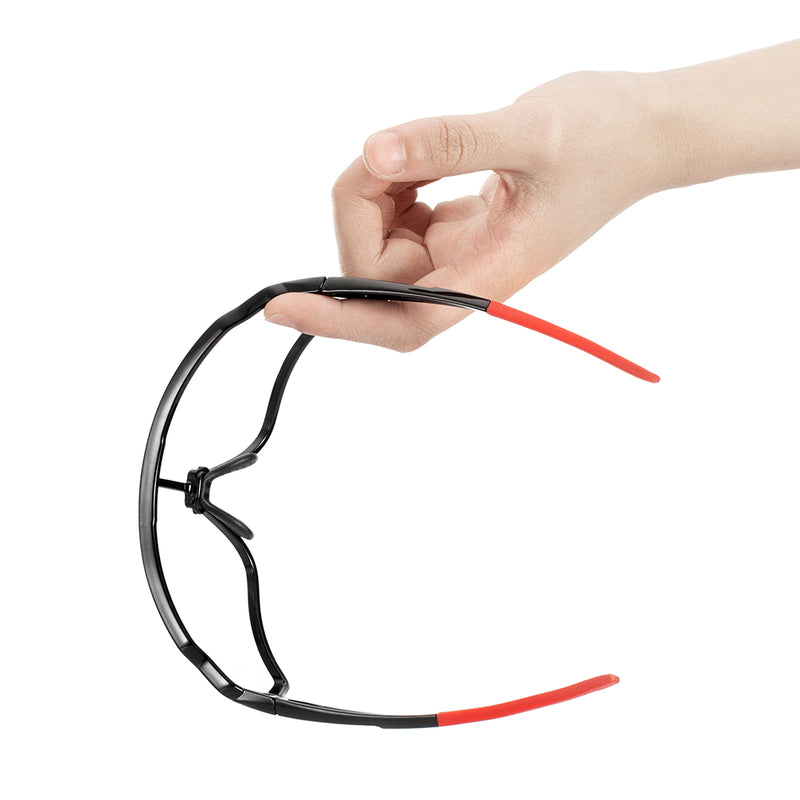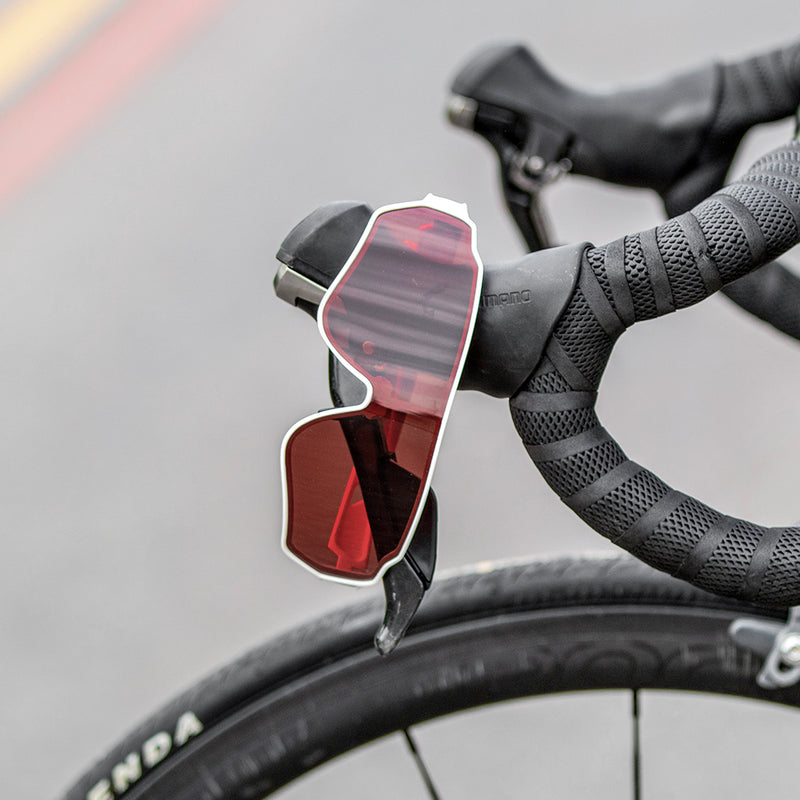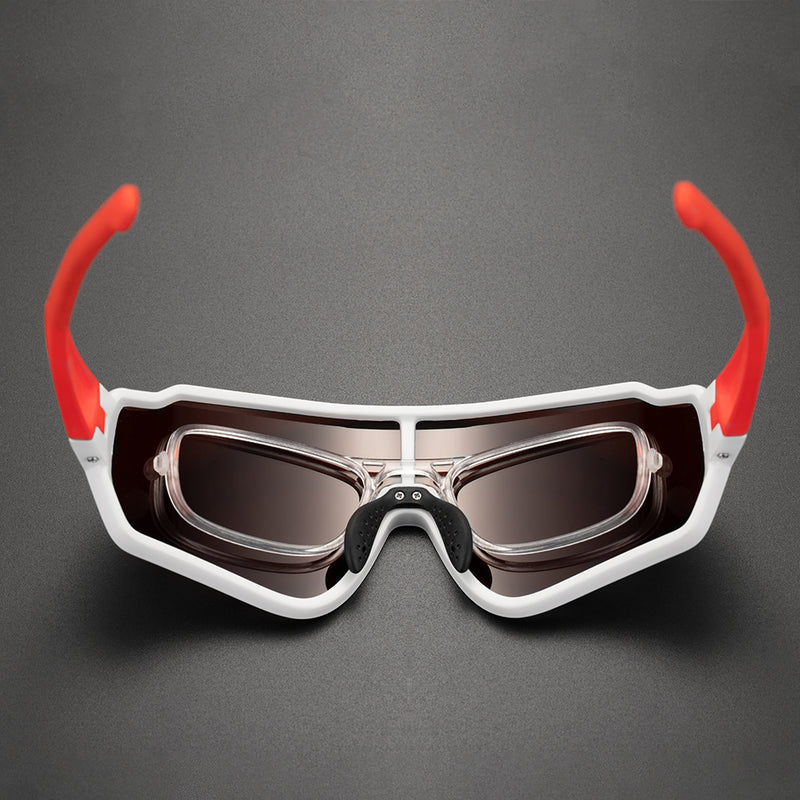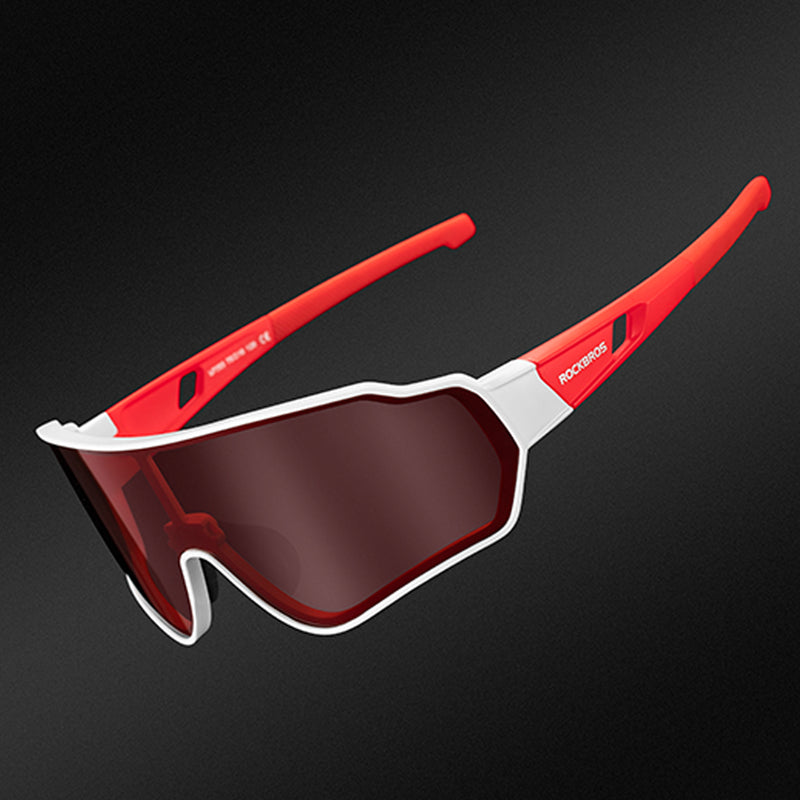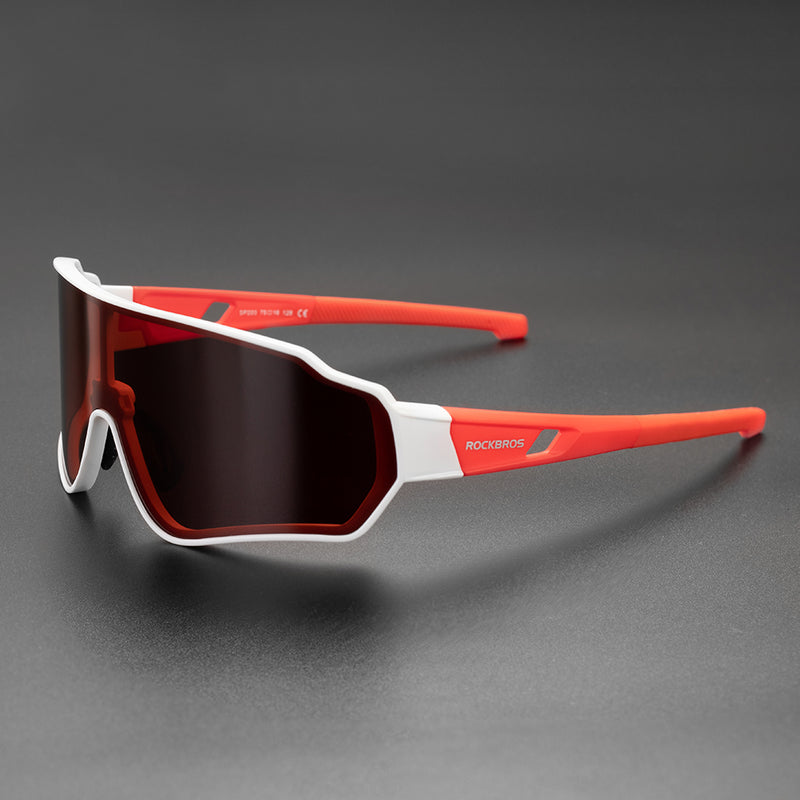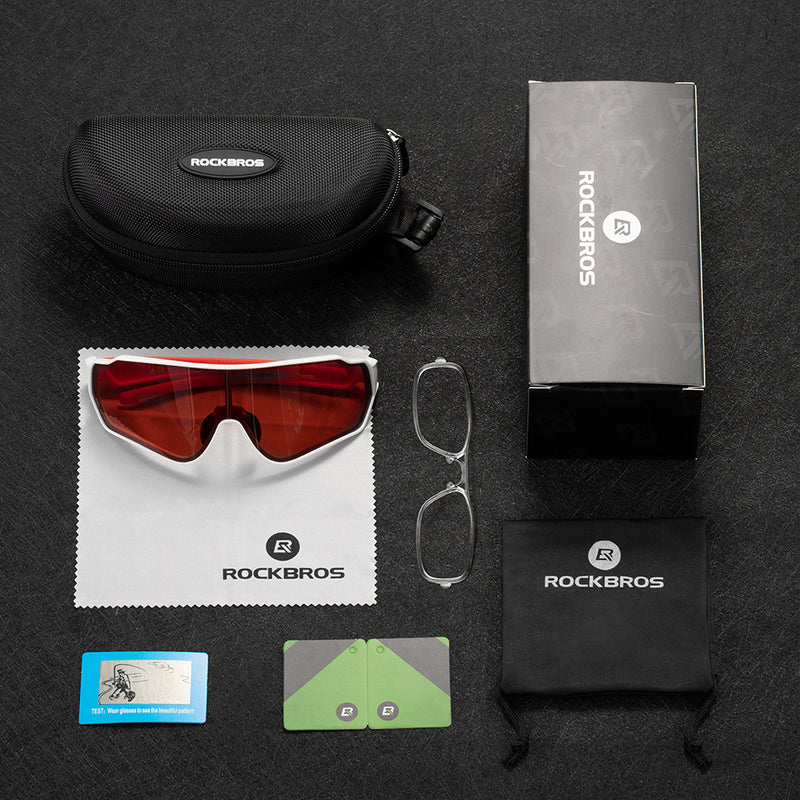 PHOTOCHROMIC SUNGLASSES: The lens will change with the intensity of the ultraviolet light, the stronger UV light, the darken lens. Once you get into the indoor, the lens will return to transparent status. UV400 protection coating blocks 100% harmful UVA & UVB Rays to protect your eye well.

UV400 PROTECTION: These sunglasses block 100% harmful UVA & UVB Rays to protect your eye well when you are doing outdoor sports, such as golf, cycling, driving, fishing, skiing, running, tennis, racing, etc. Fits both men and women.

COMFORTABLE & LIGHTWEIGHT: The anti-skid nose pad and silicone temple make the sunglasses fit more comfortably on the bridge of your nose and above the ears. It only weighs 29g, great to wear for long periods of time.

MORE FEATURES: PC lens + TR frame make these sunglasses more durable, the lens is also easy to clean after getting dirty. The air hole on the temples reduces the wind resistance when you cycle, making you cycle without burden.

30 DAYS MONEY BACK GUARANTEE Our sports sunglasses are suitable for motorcycles, cycling, driving, running, fishing, racing, skiing and climbing, trekking, or other outdoor activities. We promise customers to enjoy 30 Day Money Back Guarantee. Customers can return the outdoor sunglasses or get a refund in case the purchase is not satisfactory for any reason.
Product description
ROCKBROS Photochromic Sunglasses Intelligent Lens, Photochromic Clear Transparent Ultralight Rimless UV400 Protection Great for Golf, Cycling, Diving, Skiing, Running, Tennis, Racing and Other Outdoor Sports
Transmittance: 80%-18% (80% is the light gray color when in low UV, 18% is the dark gray color when in high UV)
Warning:
Color changing time differs from the intensity of sunlight. Winter for about 3 minutes, simmer for about 2 minutes
Brand: ROCK BROS
Weight: 30g/pair
Gender: Men, Women, Adult, Youth, Boys, Girls
Color: Black Red
Frame Type: Full Frame
Delicate lenses: Lenses with UV400 protection + Intelligence photochromic technology, and Polarized

Product Dimensions:
Lens Size: 7.2 * 5.2cm
Nose bridge: 2.6cm
Frame length: 12.1cm

Package Included: 1* Intelligence photochromic lenses glasses
1* Portable pouch + 1* Glasses box
1* Glasses cloth
1* Myopia frame

Features: 1. PHOTOCHROMIC TECHNOLOGY: Intelligent lens cycling sunglasses automatically lighten or darken in response to changing light conditions without needing to switch between glasses
2. Frameless construction gives you more clear peripheral vision to avoid the frame blocking your view
3. Ultralight cycling sunglasses reduce more pressure on your nose and temples and the tendency to forget you're wearing it
4. Thicken PC lenses with UV400 protection coating, shatterproof and scratch-resistant effectively, protecting your eyes from any debris, UV rays, and other harmful light
5. Adjustable soft rubber nose bridge can easy find the right angle for you and ensure the sunglasses doesn't slide off your face to upgrade your using experience
6. ROCKBROS photochromic sunglasses can be used for multiple activities, such as golf, cycling, driving, fishing, skiing, running, basketball, tennis, racing, and other outdoor sports