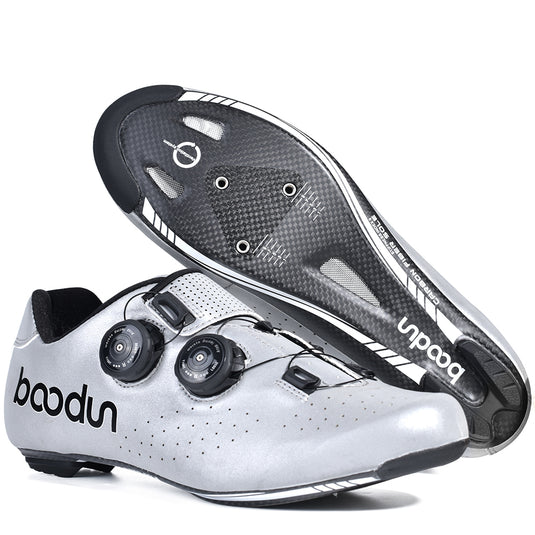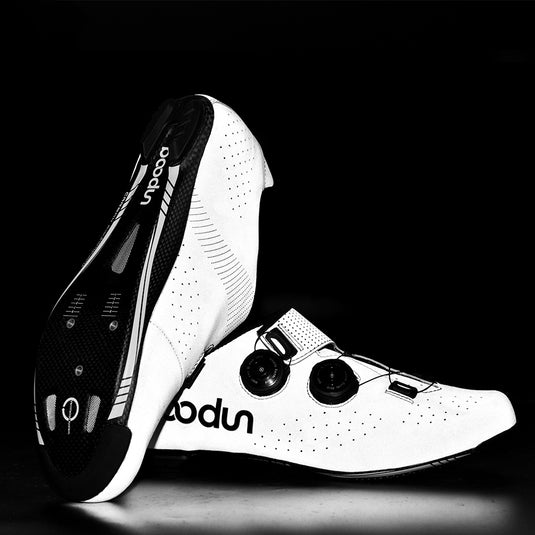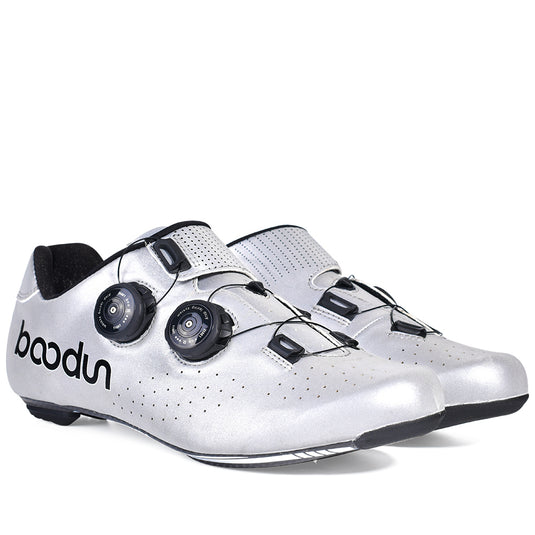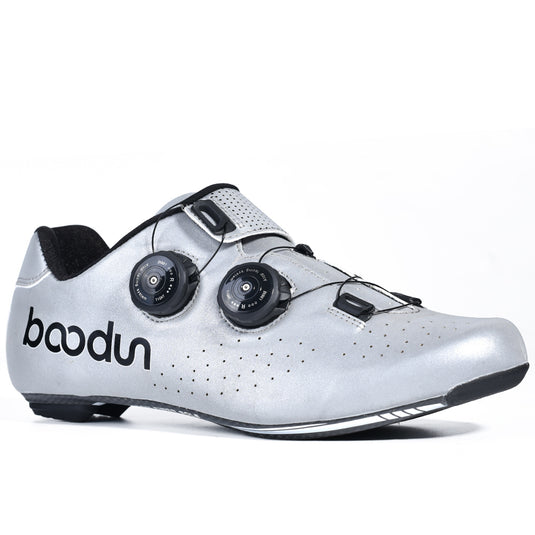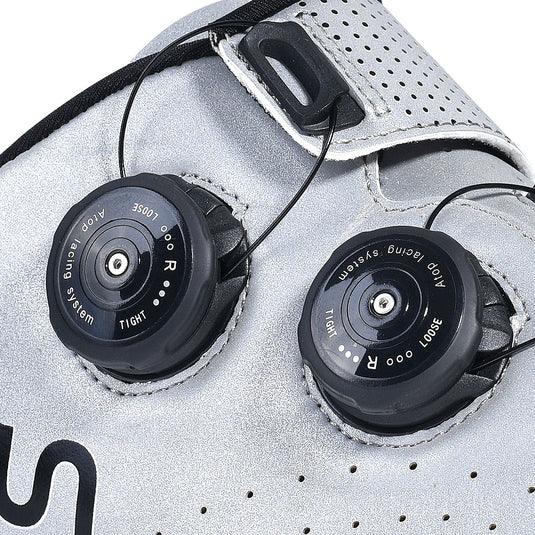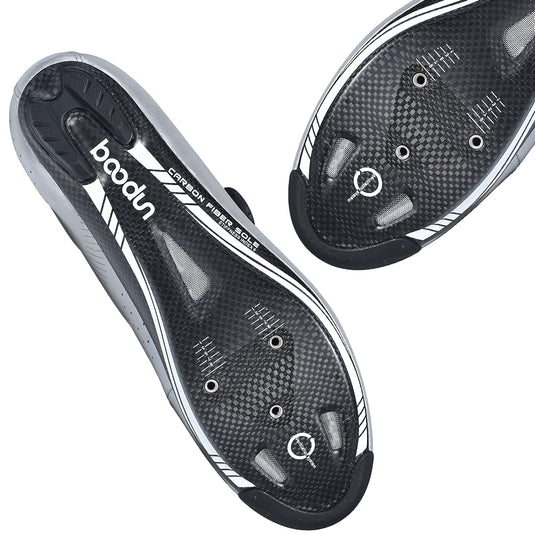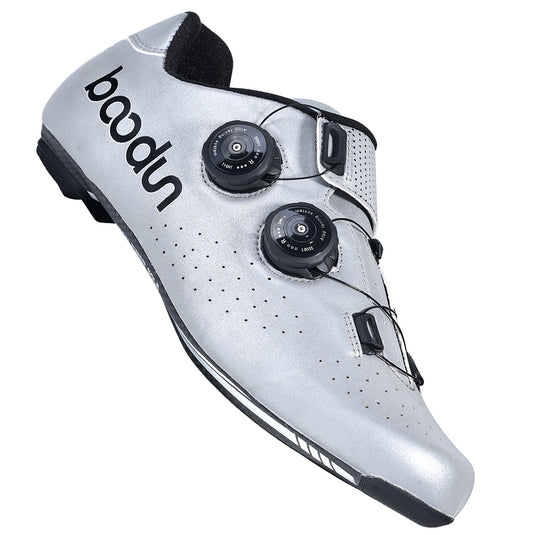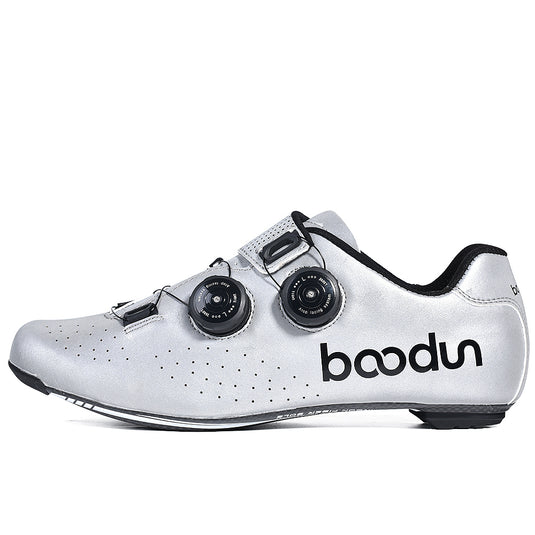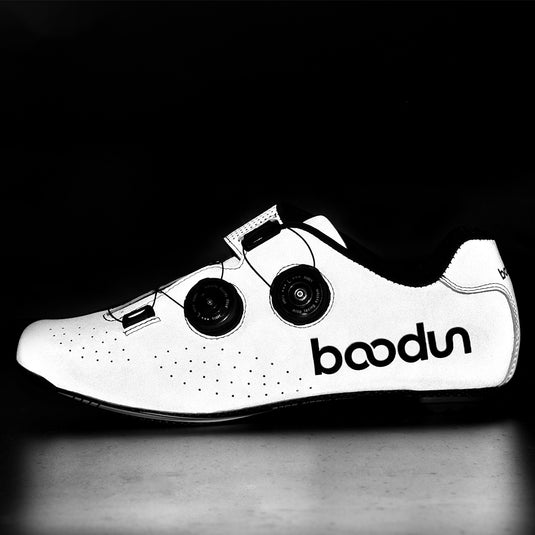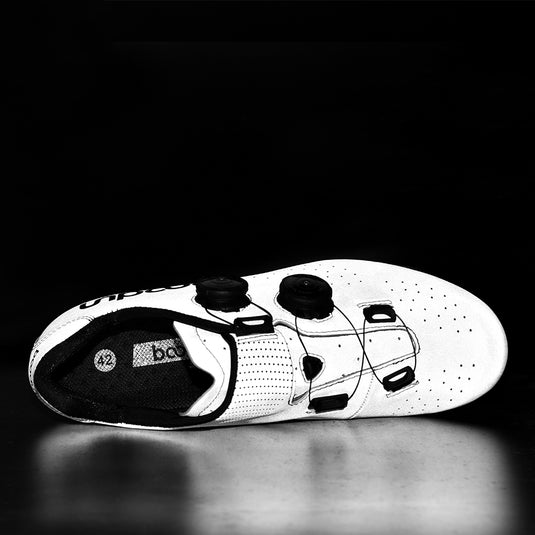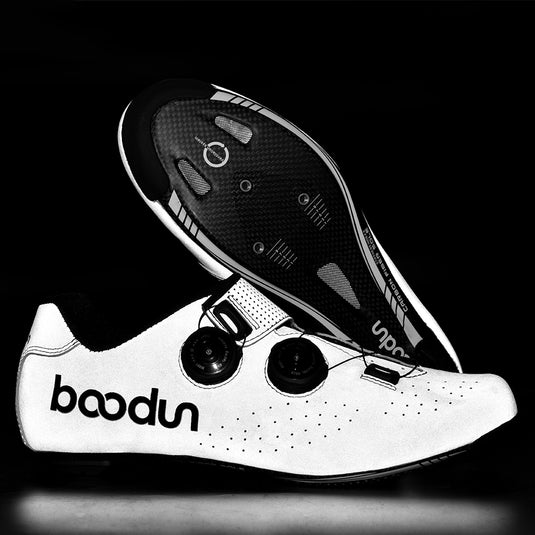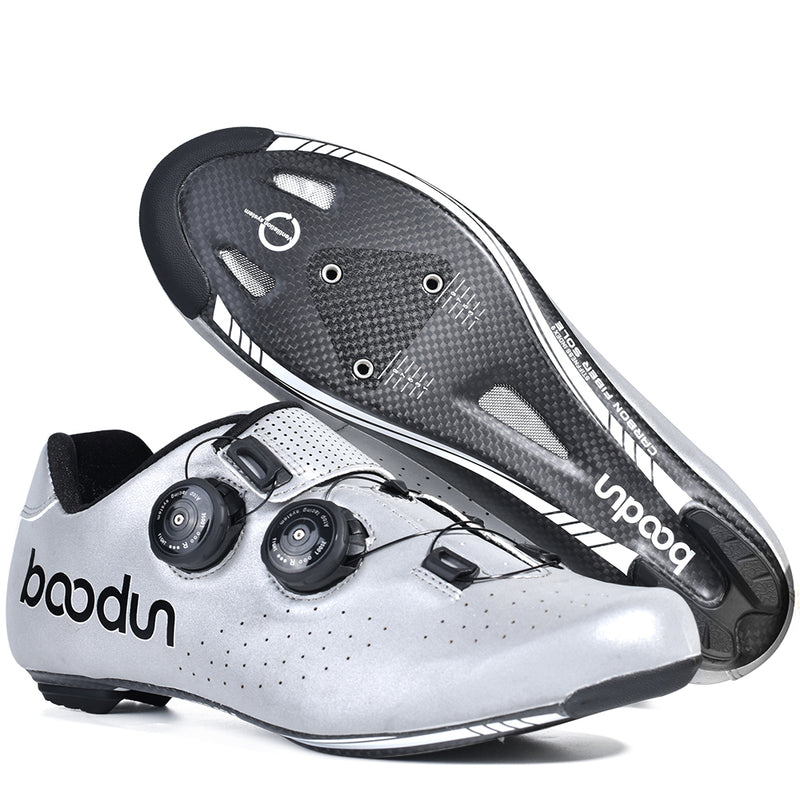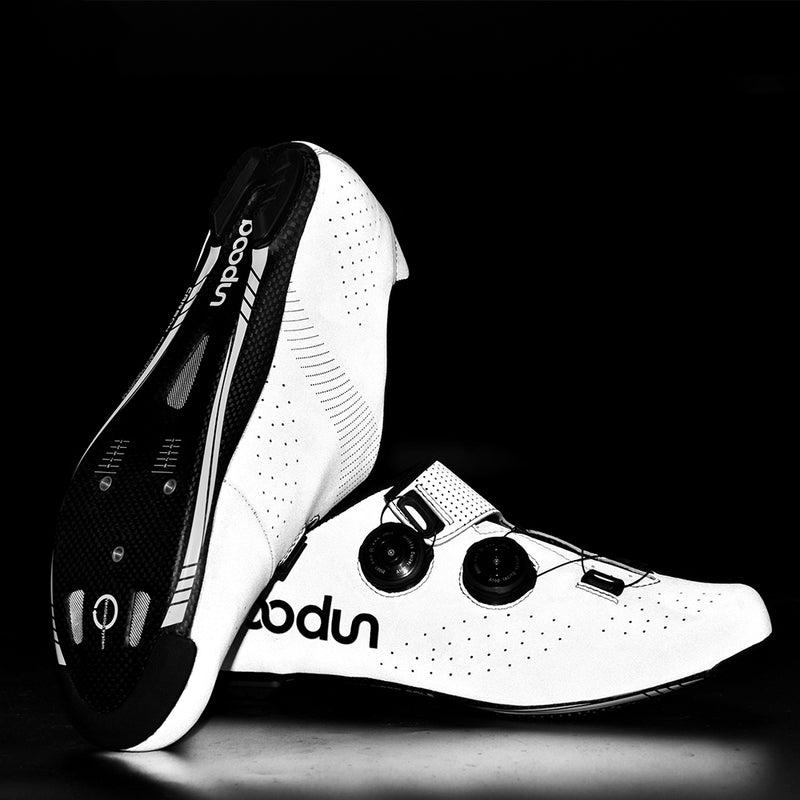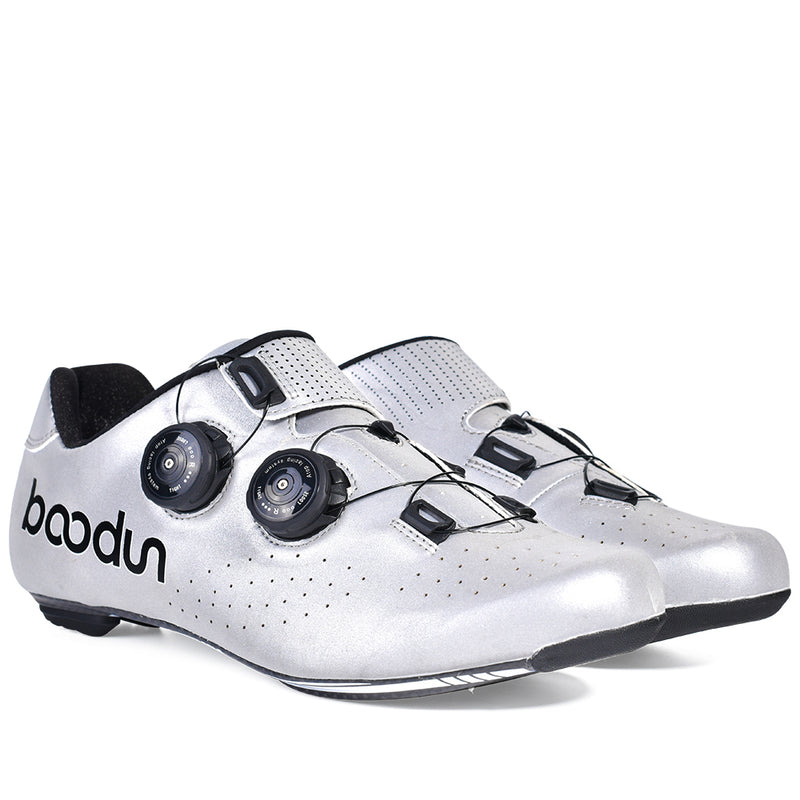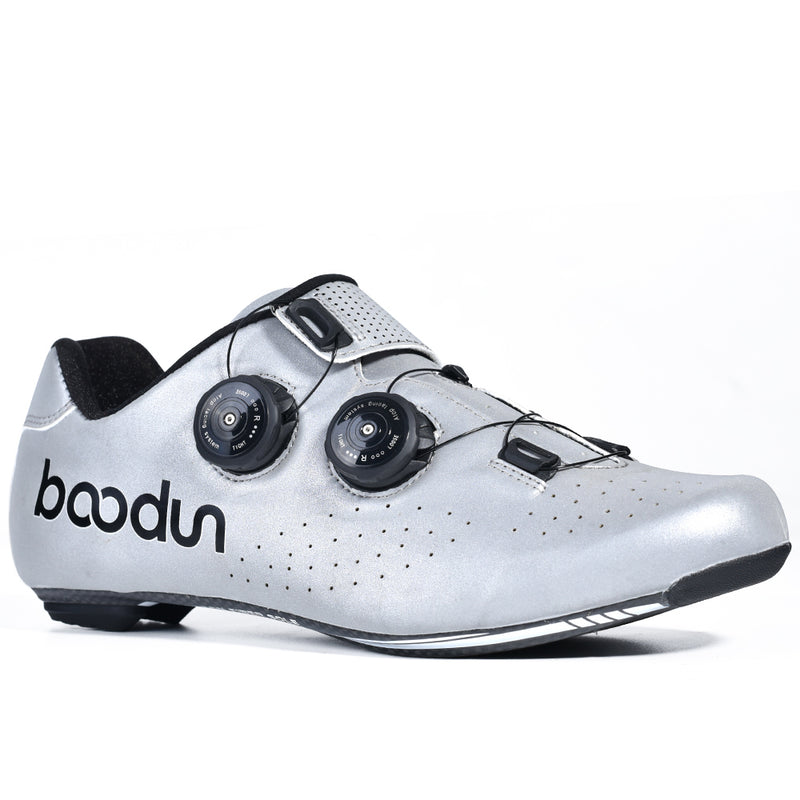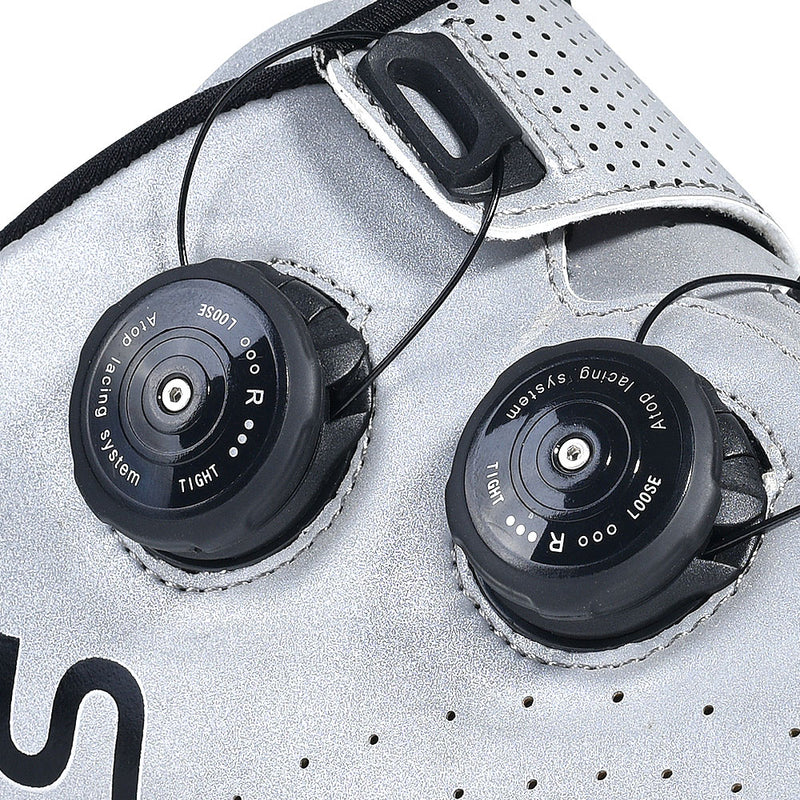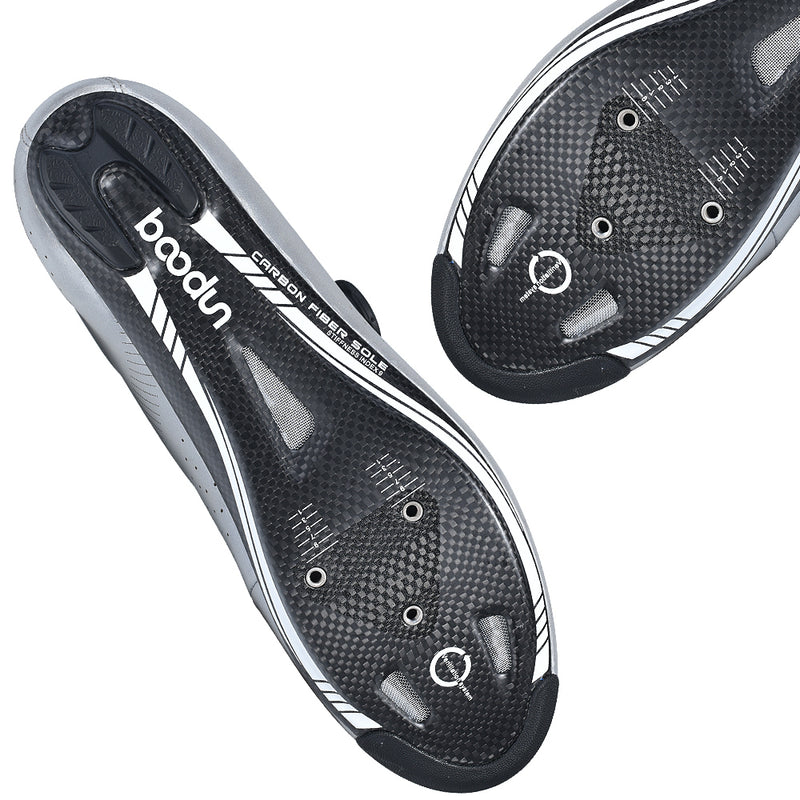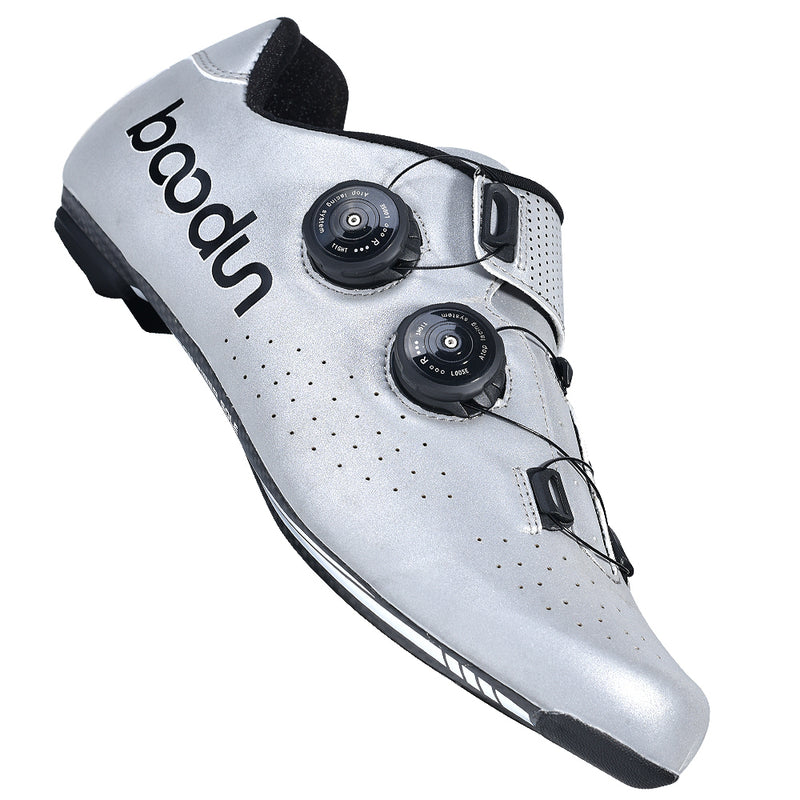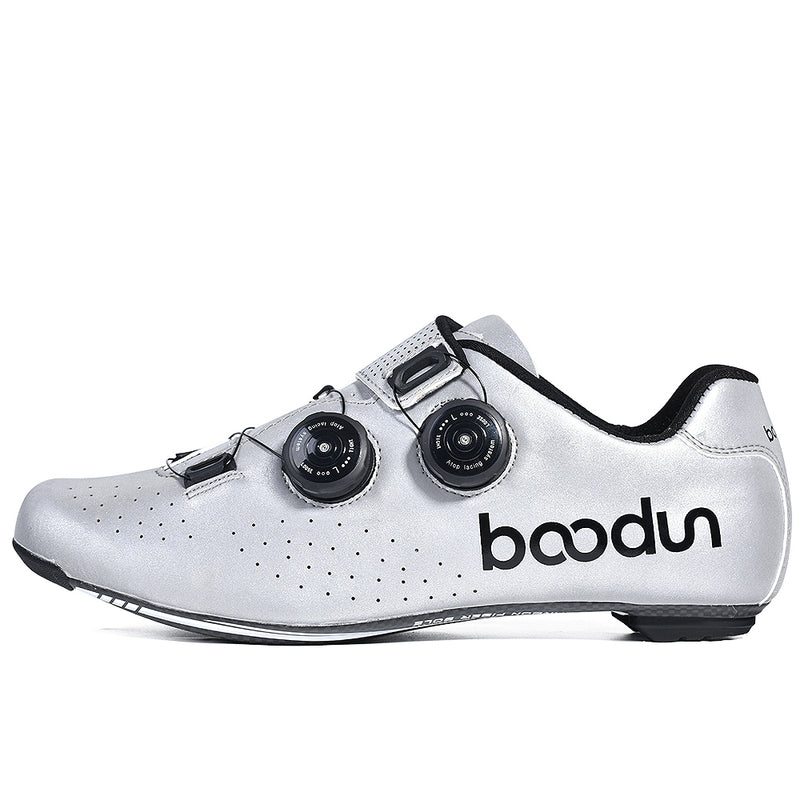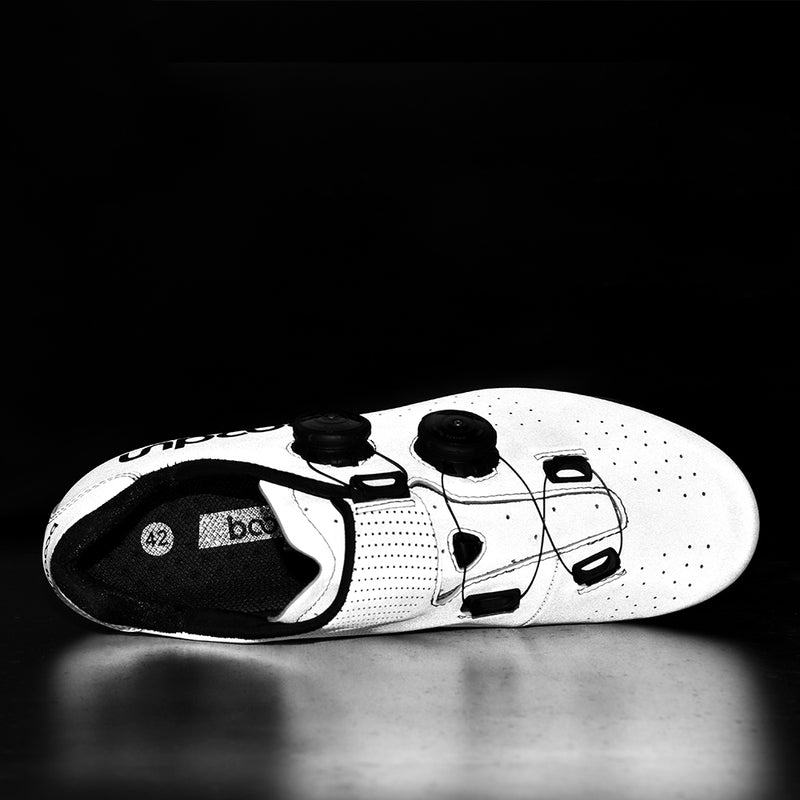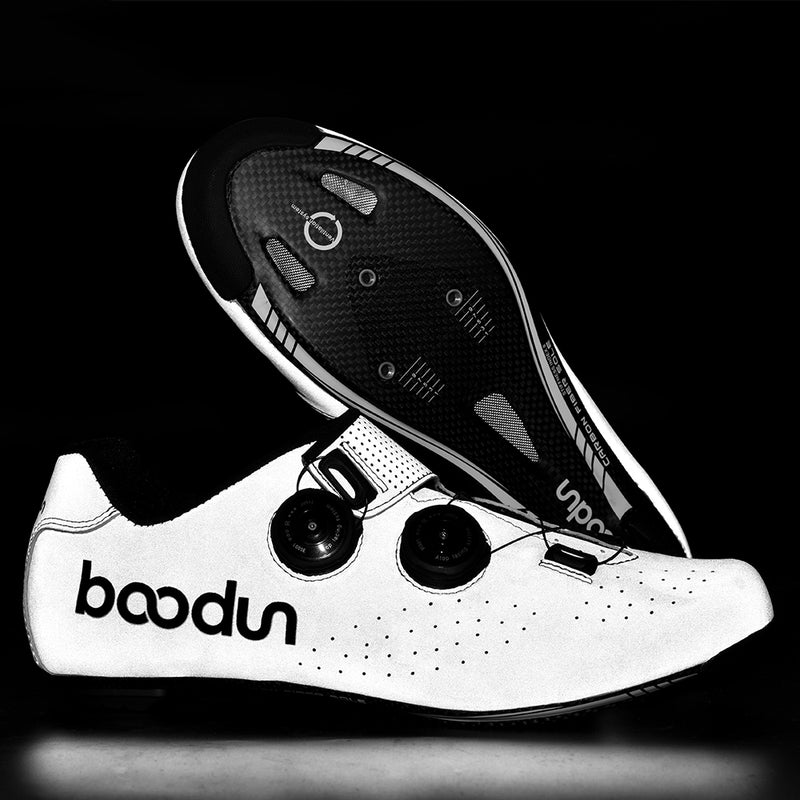 Boodun Malta Carbon Road Bike Shoes Reflective Cycling Shoes J091195
Enhanced Visibility: The microfiber upper is equipped with reflective materials, increasing your visibility to others during low-light or nighttime rides, and enhancing safety.
Superior Carbon Fiber Soles: Crafted with carbon fiber soles, these shoes provide outstanding stiffness, ensuring efficient power transfer and optimal pedal performance.

Featherlight Construction: Weighing only 440 grams, these cycling shoes offer an incredibly lightweight design, reducing fatigue and maximizing your cycling efficiency.

Precise Fit with ATOP Lacing: The ATOP lacing system features user-friendly dials for precise fit adjustments, offering a secure and customizable fit that enhances both comfort and control.

Exceptional Longevity: Constructed with high-quality materials and craftsmanship, these shoes are built to withstand the demands of road cycling, delivering long-lasting performance.

Improved Power Transfer: The combination of their lightweight build, stiff soles, and precise fit ensures maximum power transfer, helping you reach your peak performance on the road.

Stylish and Functional: These cycling shoes not only provide high performance but also feature a stylish design that complements your cycling kit, ensuring you look good while riding safely.

Boodun Quality Assurance: Boodun is known for its commitment to quality and innovation, and the Malta road cycling shoes exemplify their dedication to excellence in cycling footwear.

Versatile for All Riders: Suitable for riders of all levels and disciplines, these shoes cater to both beginners and seasoned cyclists looking for quality and safety in their footwear.