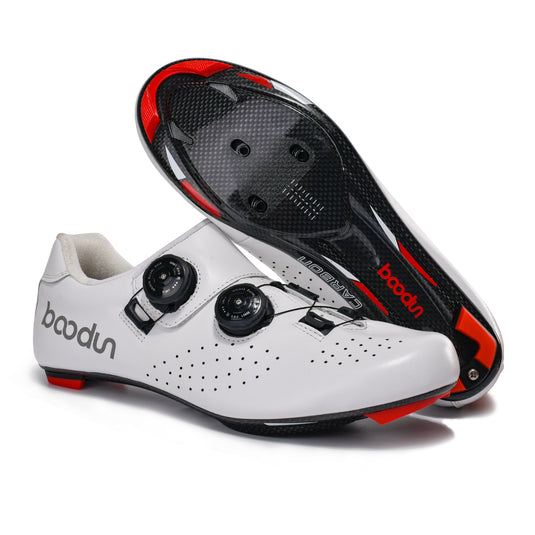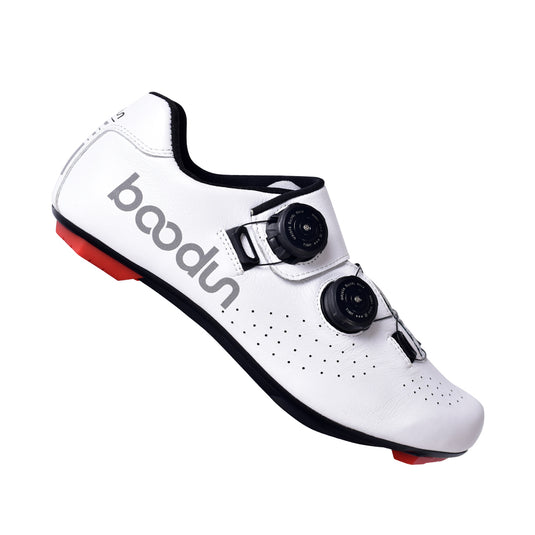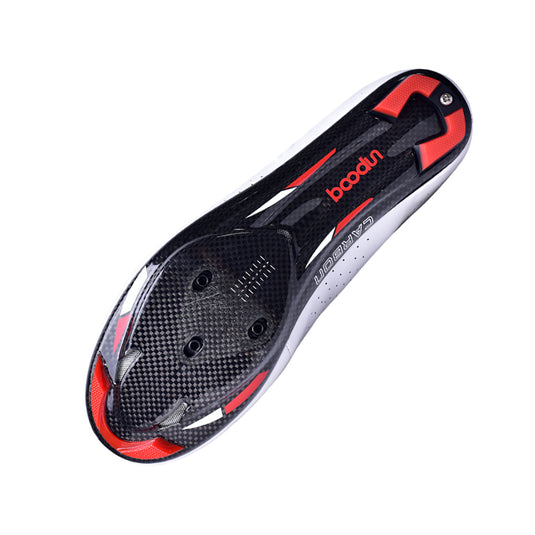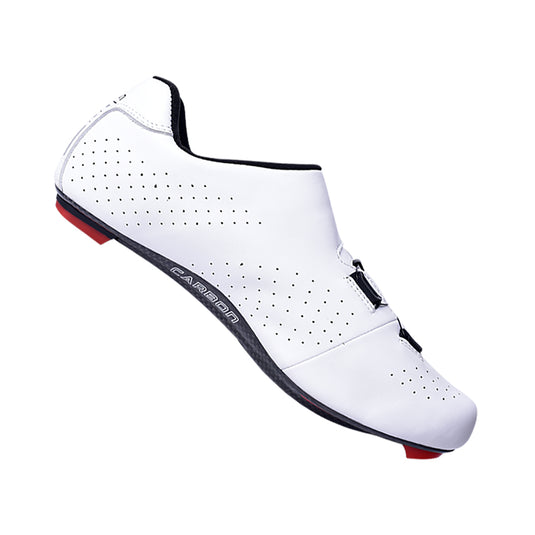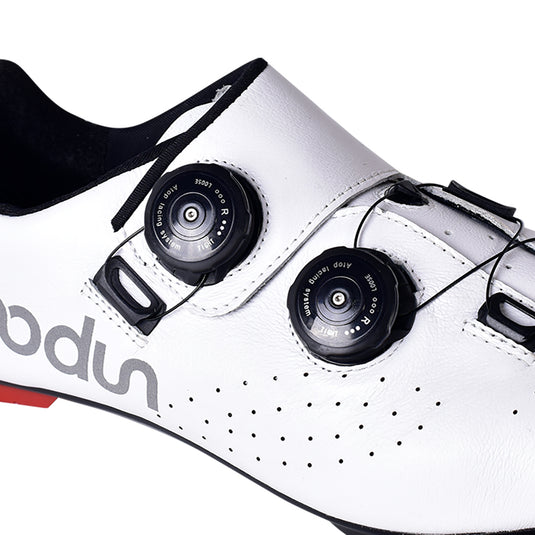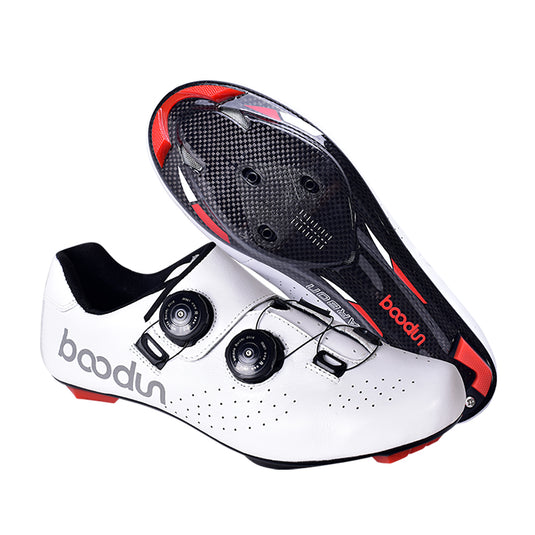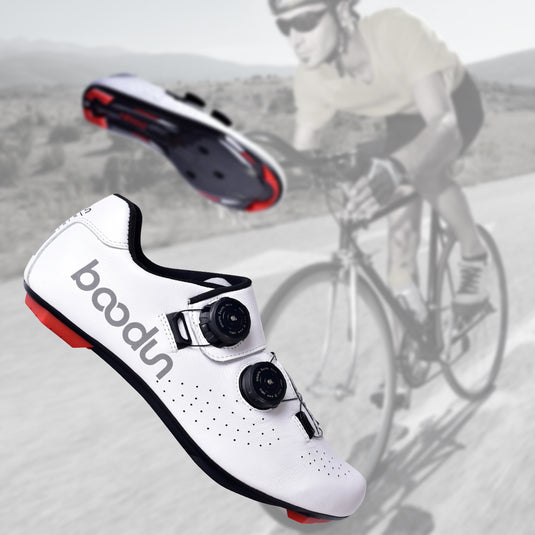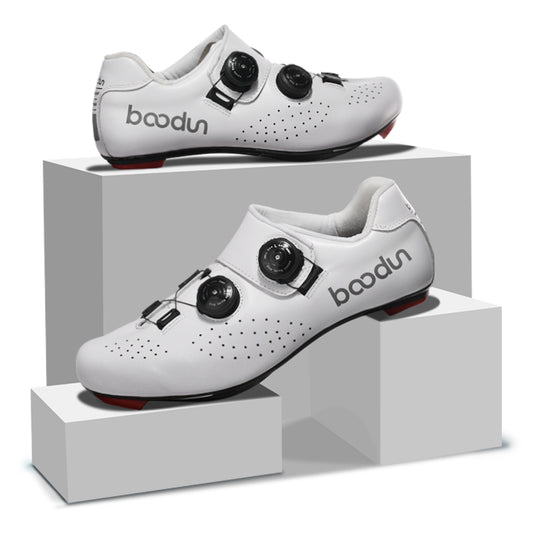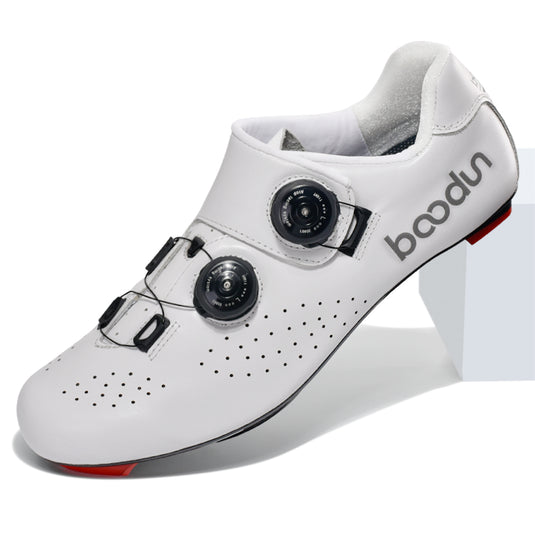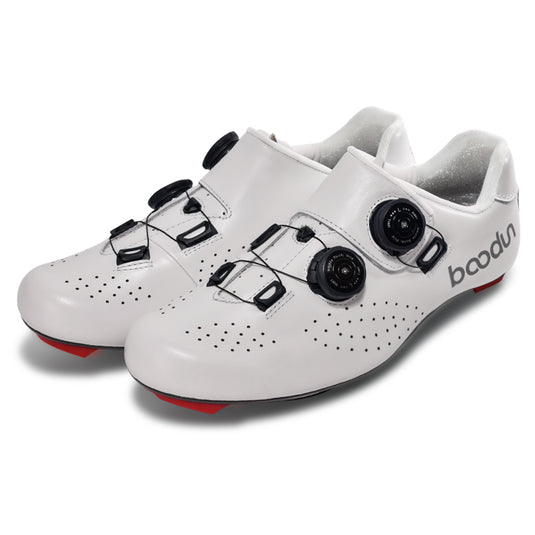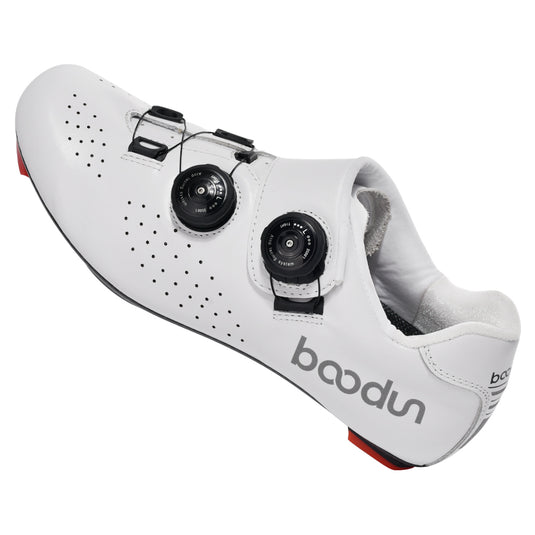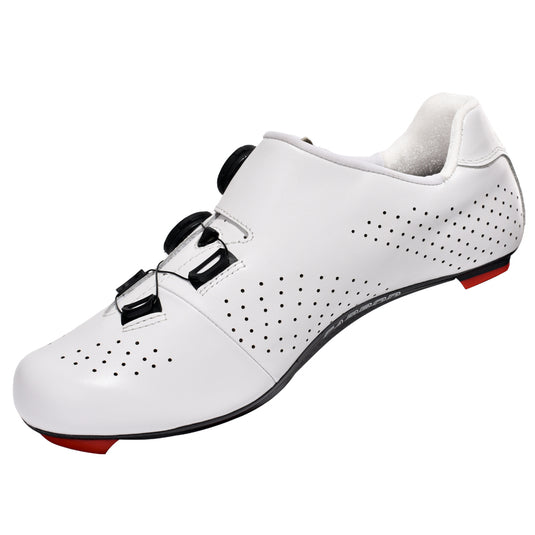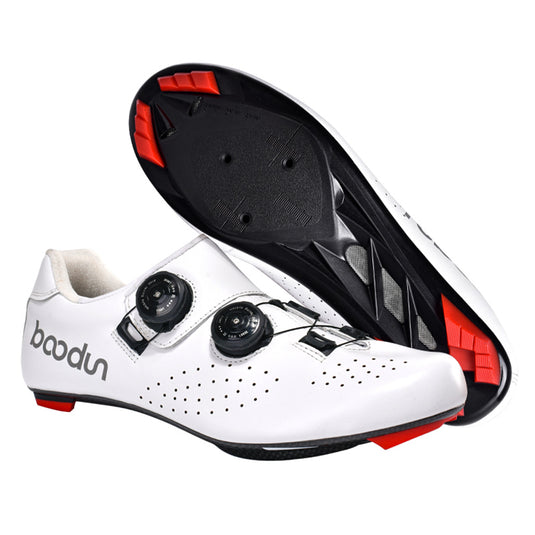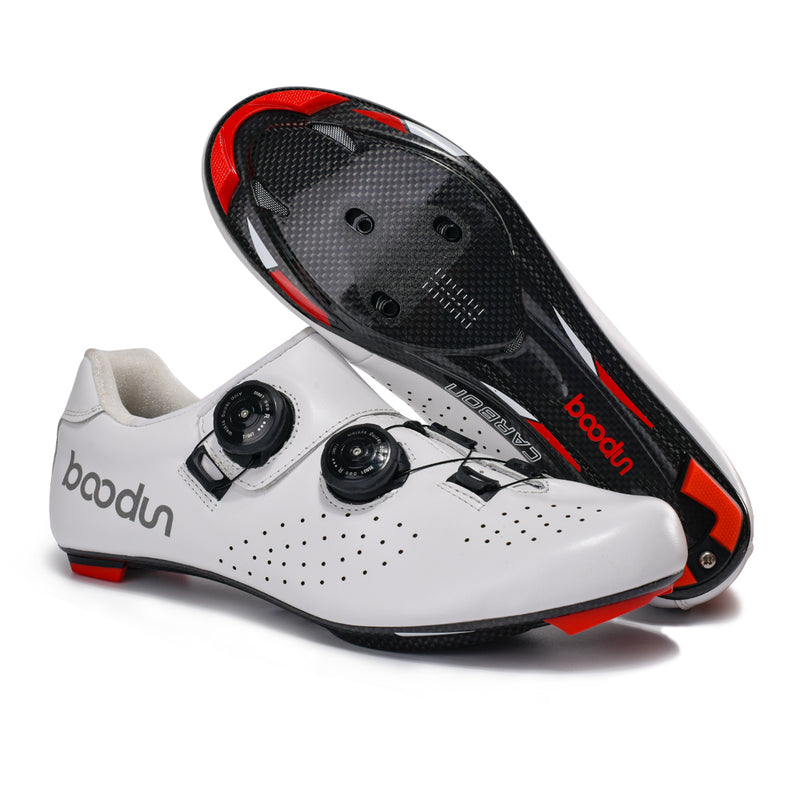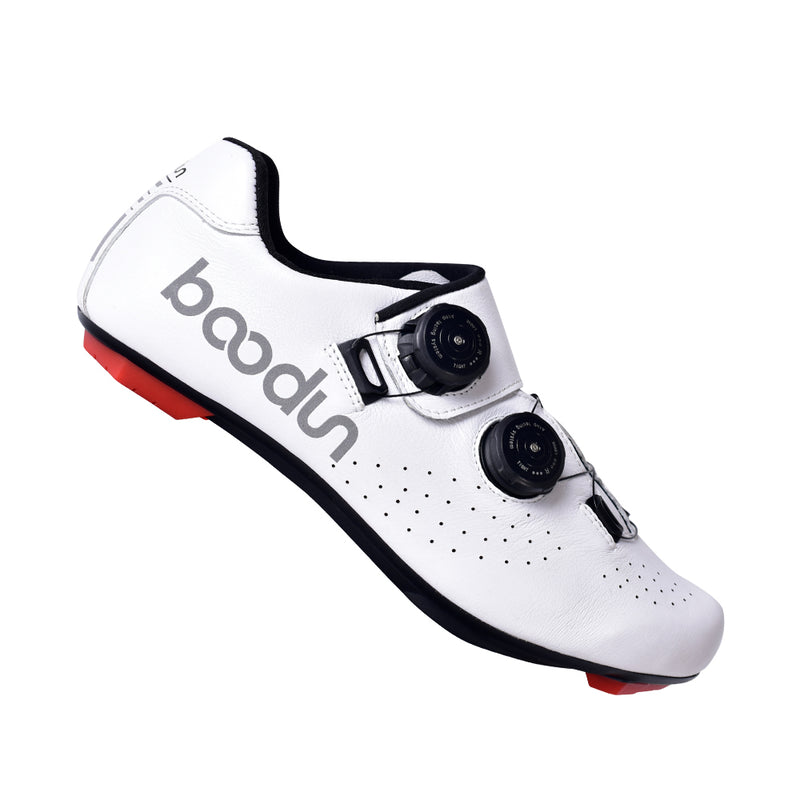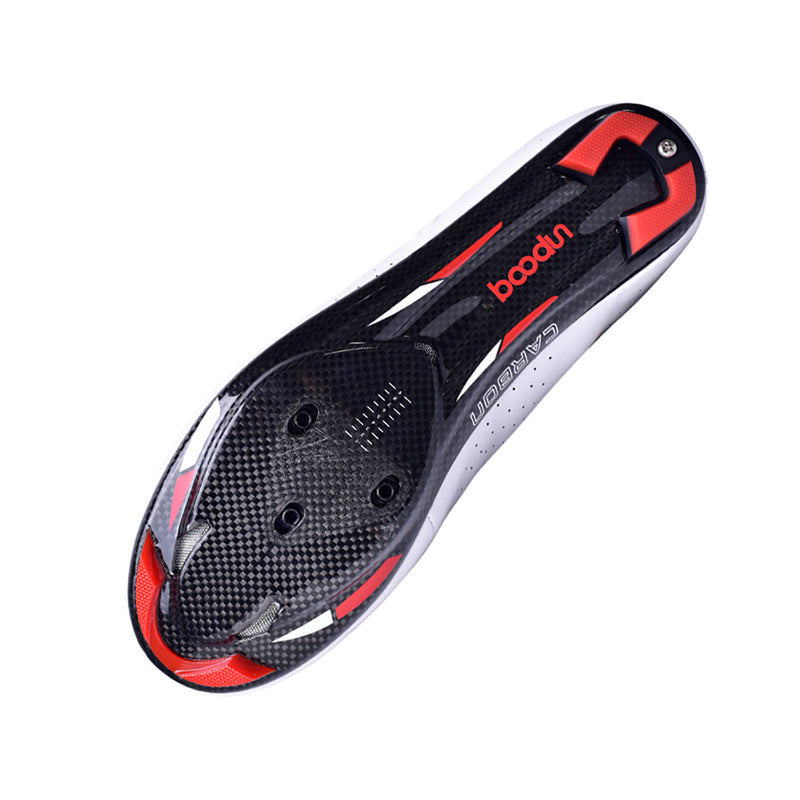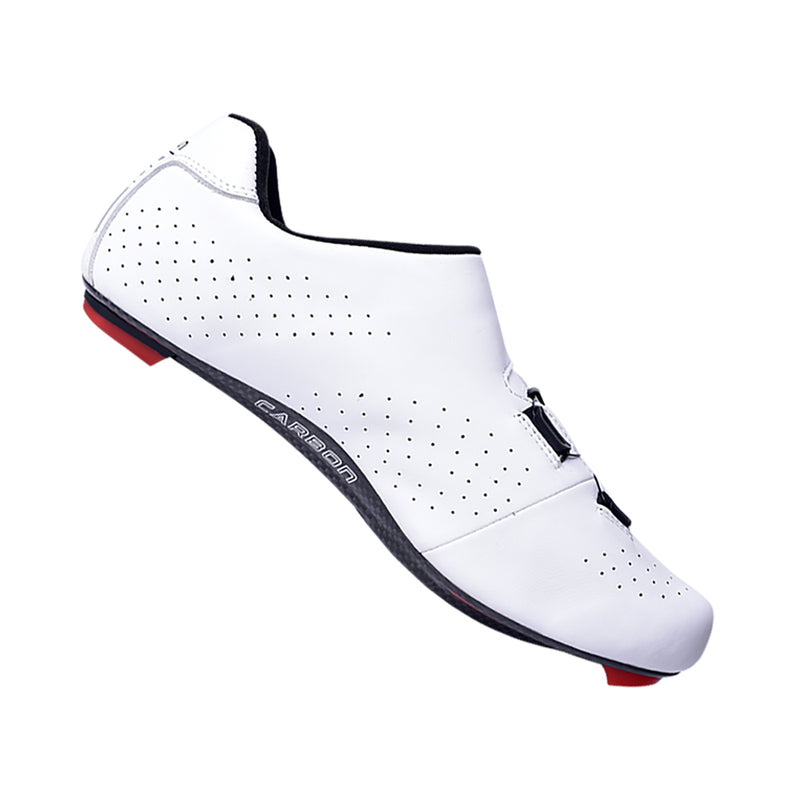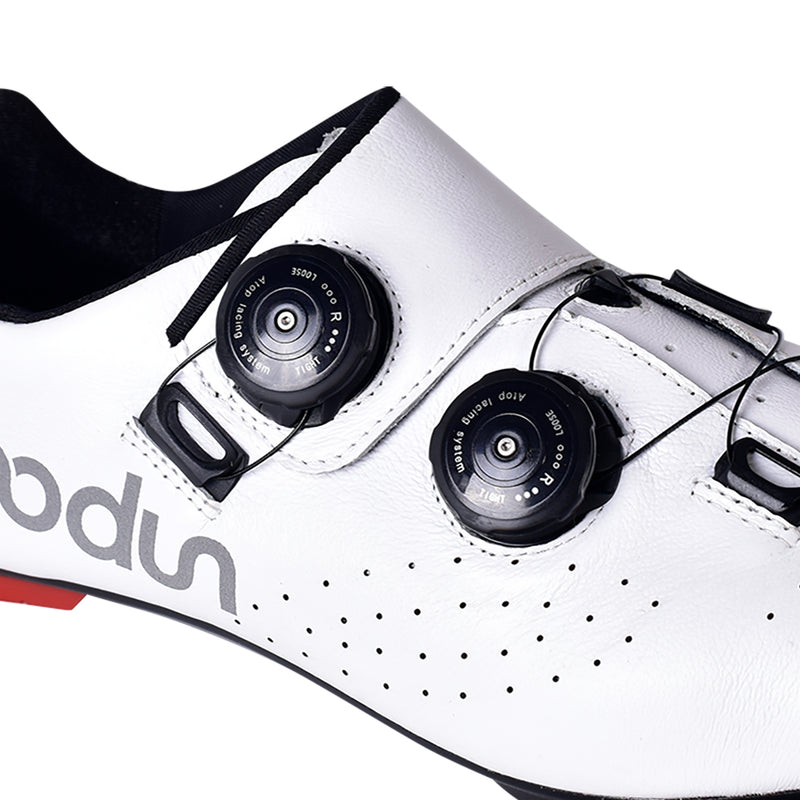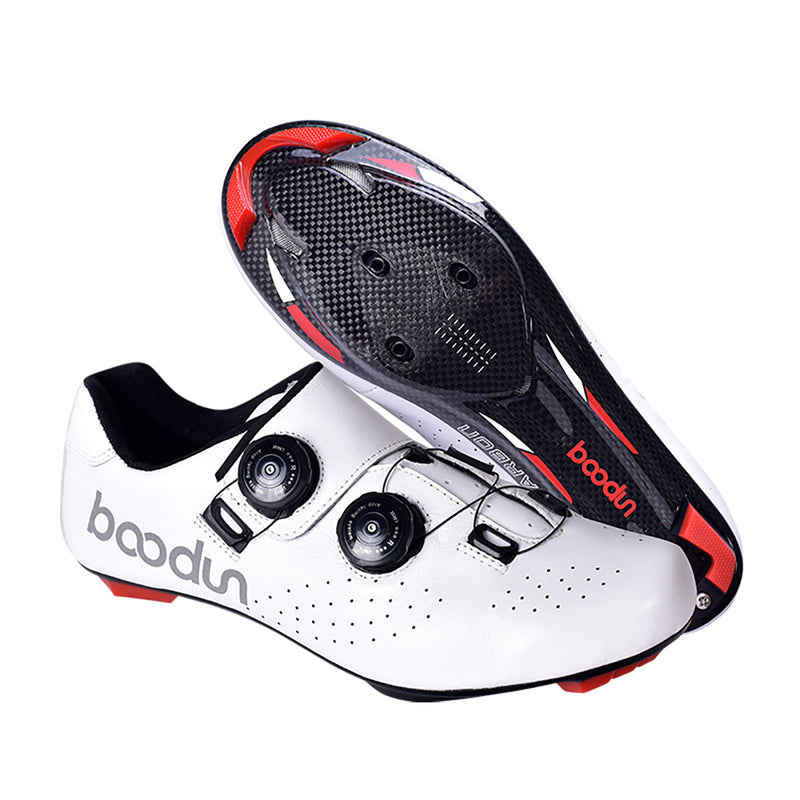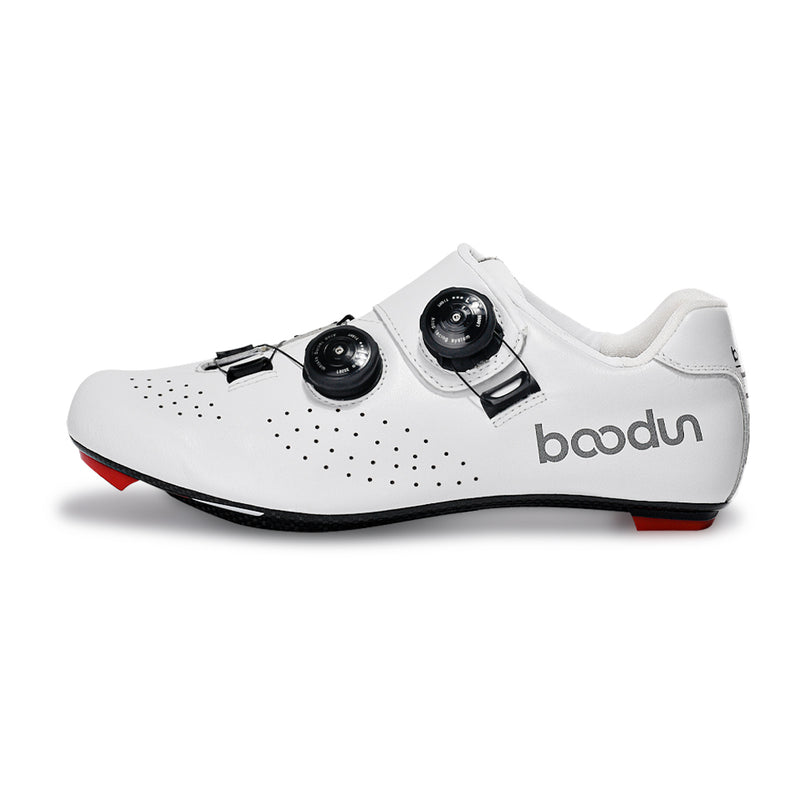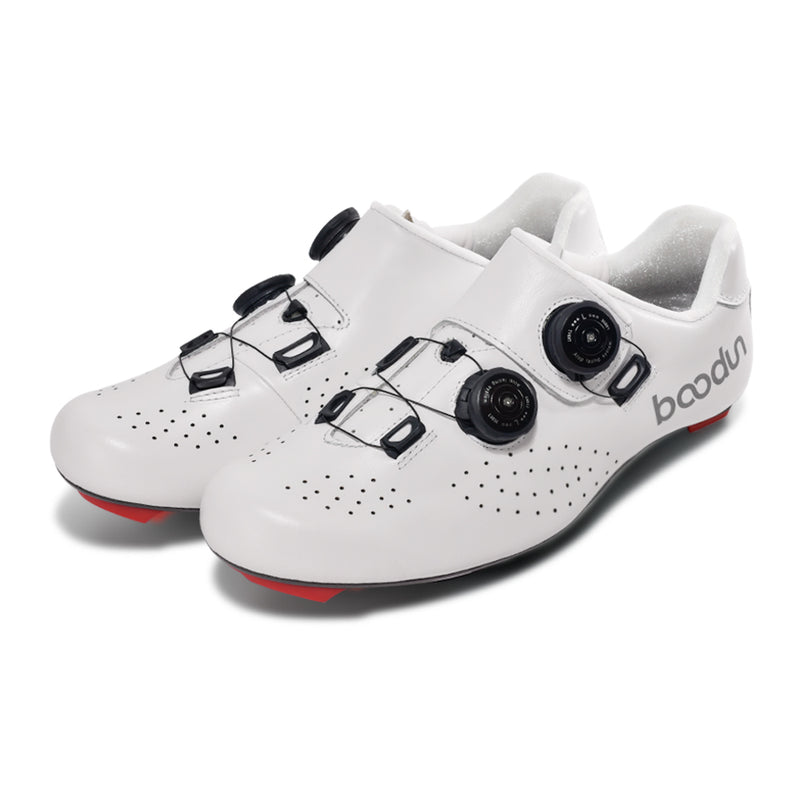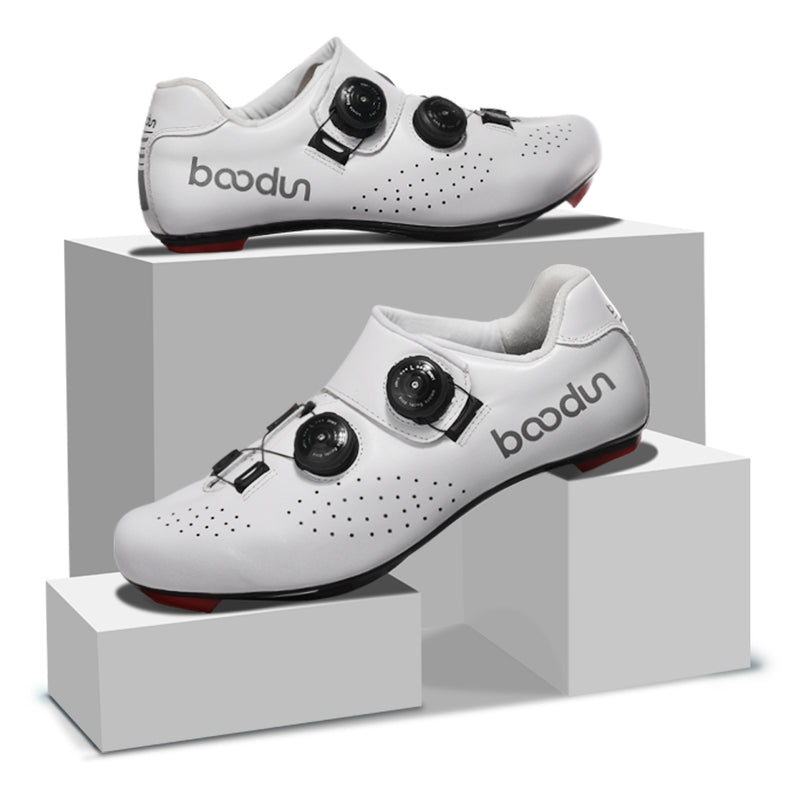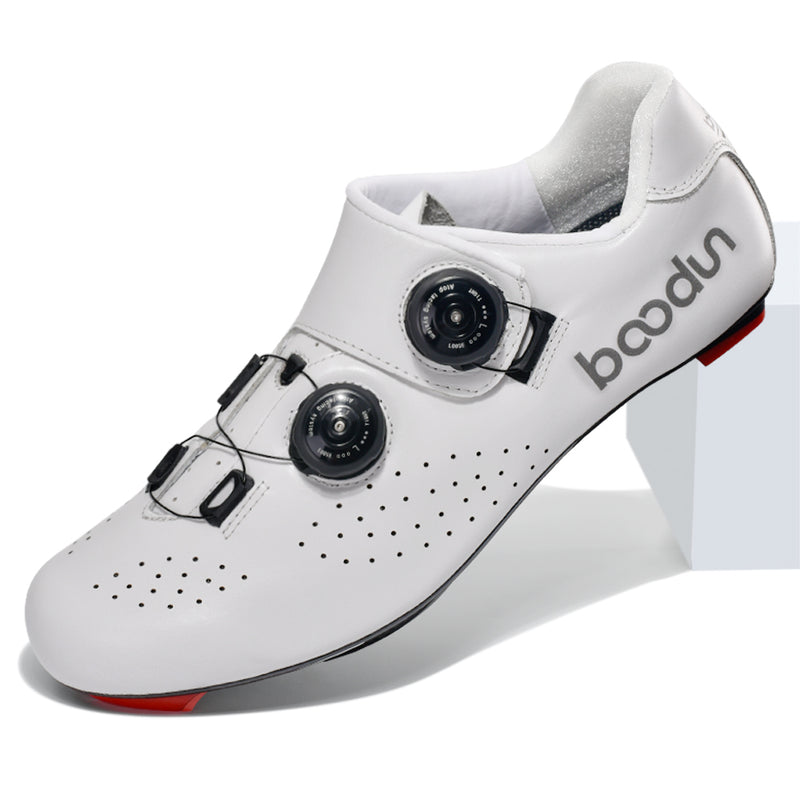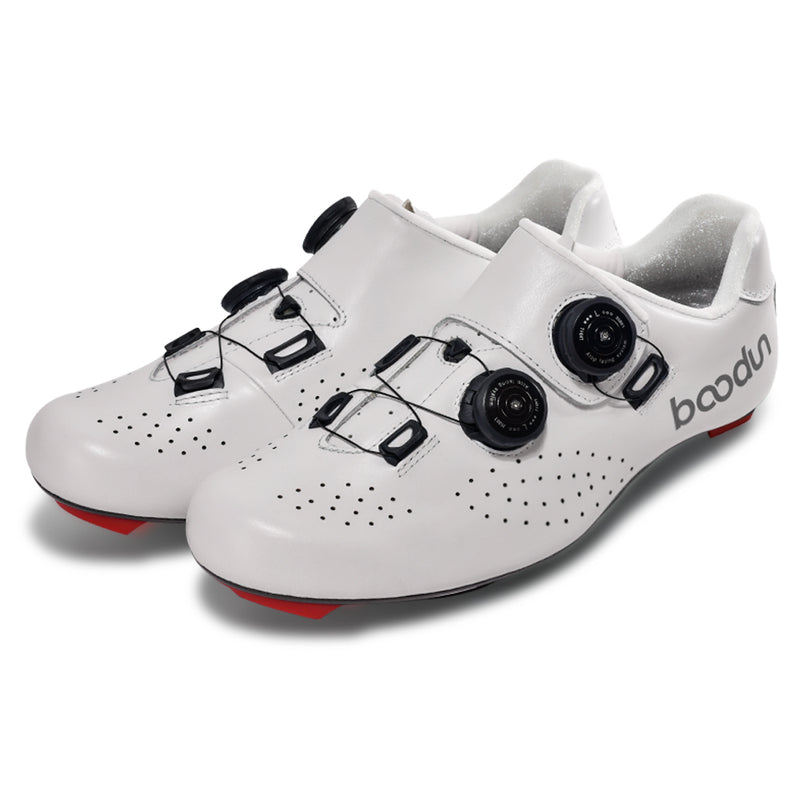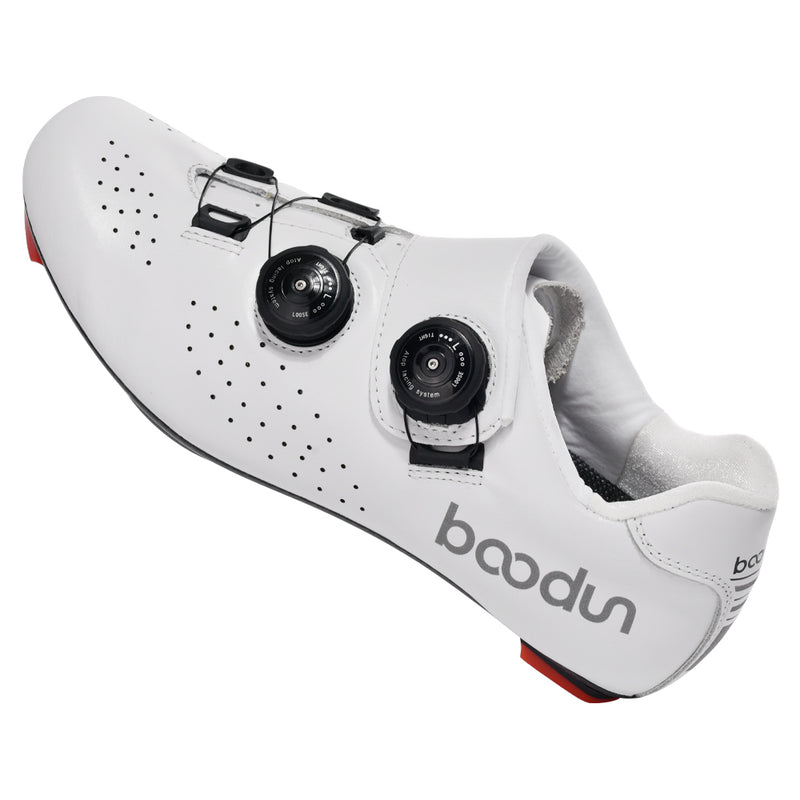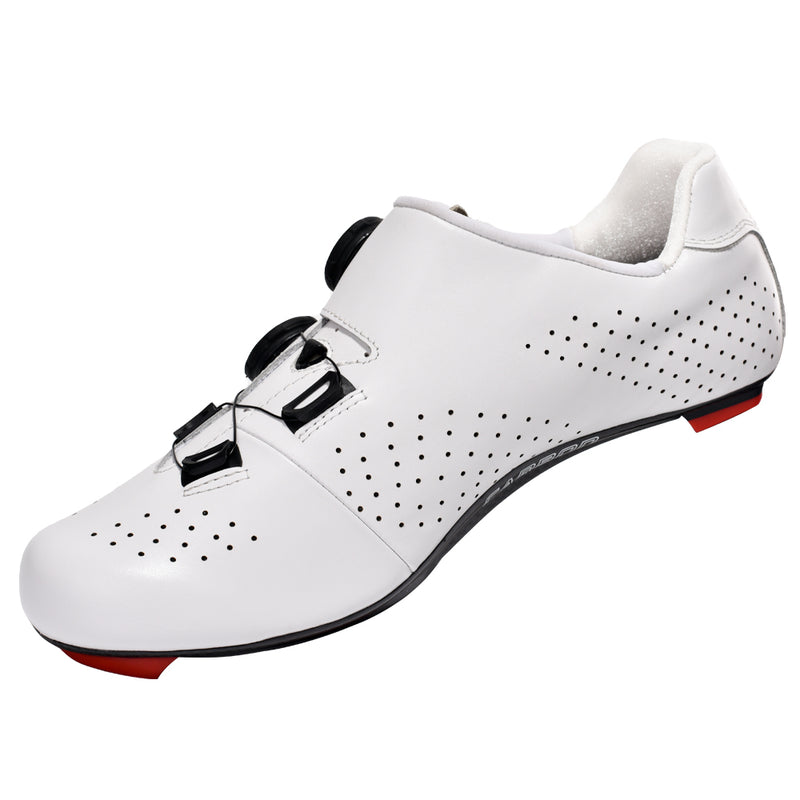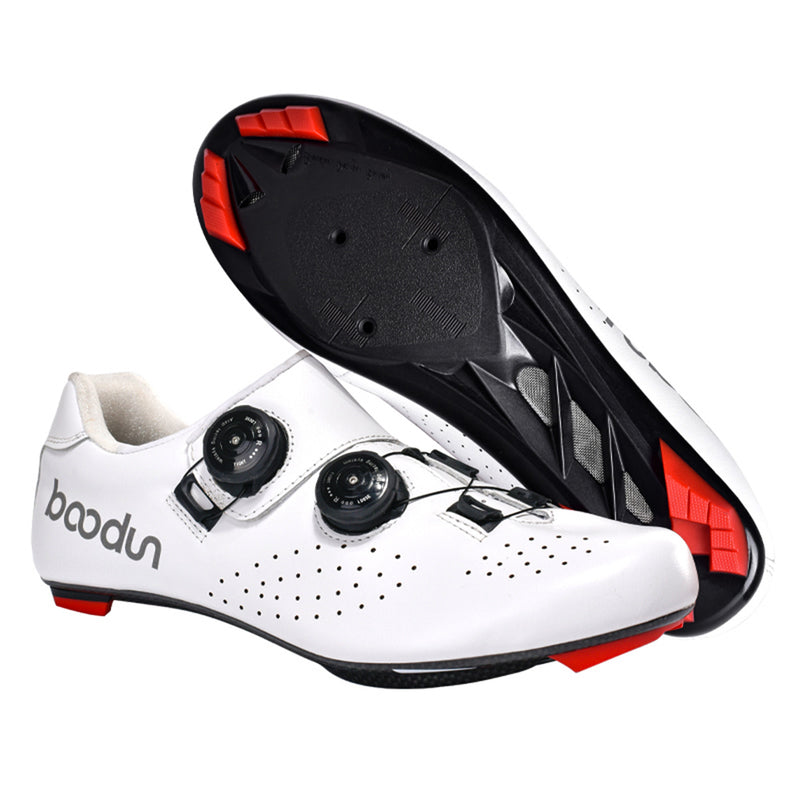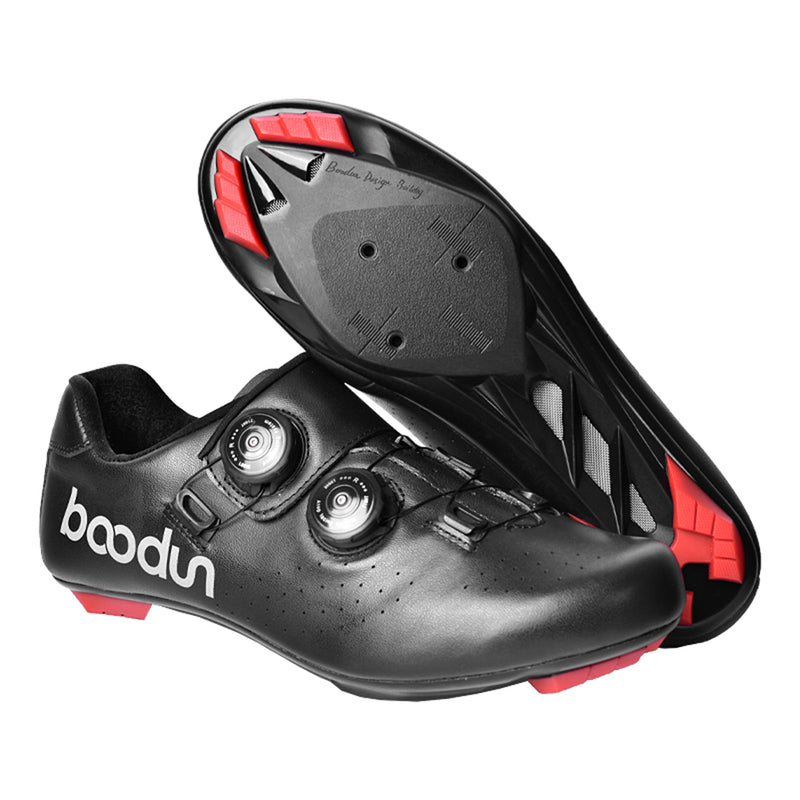 Boodun Limitless Carbon Leather Road Bike Cycling Shoes J001291
Features
Premium Leather Comfort: The leather upper provides a luxurious and comfortable fit, offering exceptional breathability and moldability for a personalized riding experience.
Elite Carbon Fiber Soles: Crafted with carbon fiber soles, these shoes deliver outstanding stiffness, ensuring efficient power transfer and optimal pedal performance.

Featherlight Weight: At just 550 grams, these cycling shoes are exceptionally lightweight, reducing unnecessary burden and enhancing your cycling efficiency.

Precision Fit with ATOP Lacing: The ATOP lacing system boasts user-friendly dials that enable precise fit adjustments, allowing for a secure and customizable feel, enhancing comfort and control.

Exceptional Durability: These shoes are constructed using high-quality materials and craftsmanship, ensuring they stand up to the rigors of road cycling and provide long-lasting performance.

Superior Power Transmission: The combination of their lightweight design, stiff soles, and precise fit maximizes power transfer, enabling you to achieve peak performance on the road.

Timeless and Elegant Design: These cycling shoes feature a classic and elegant design that not only complements your cycling kit but also ensures you look sharp and stylish during your rides.

Boodun Quality: Boodun is renowned for its commitment to quality and innovation, and these Limitless road cycling shoes are a testament to their dedication to excellence in cycling footwear.