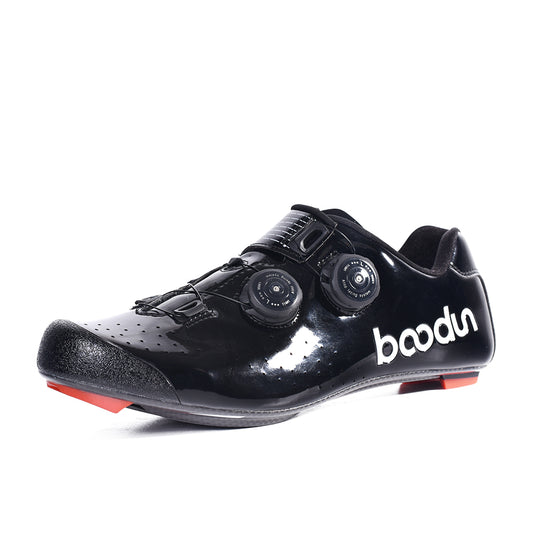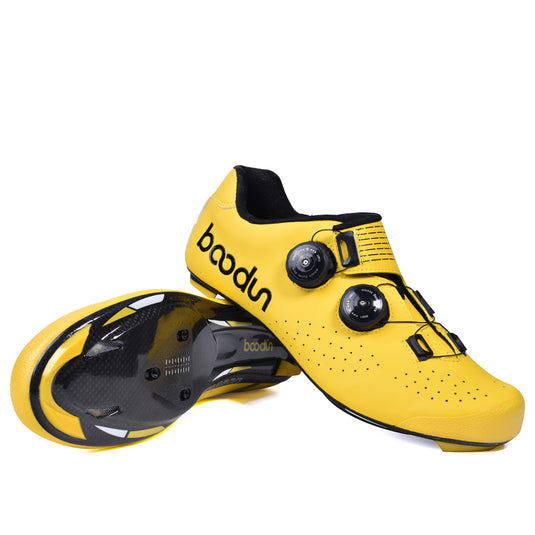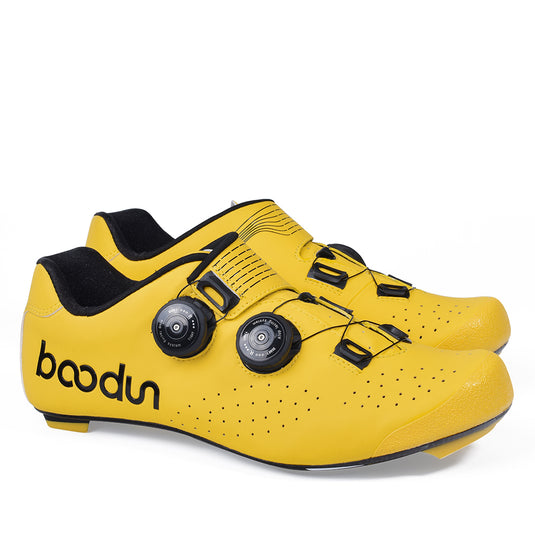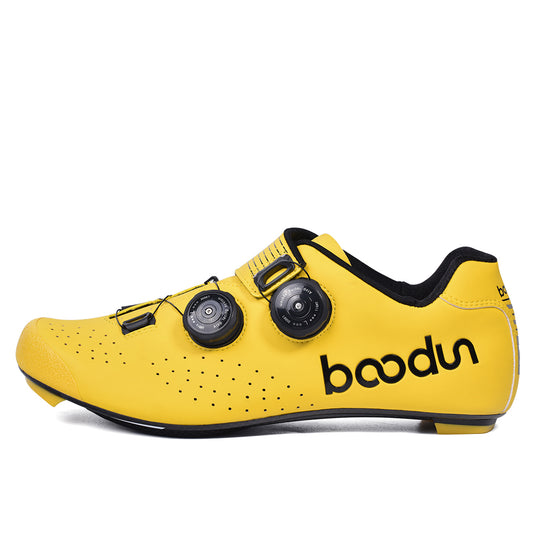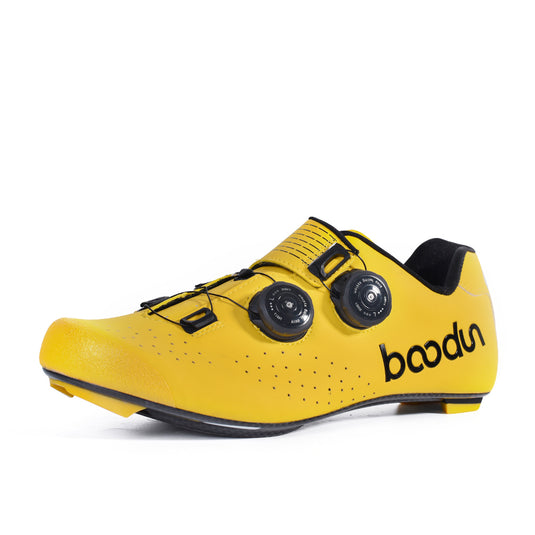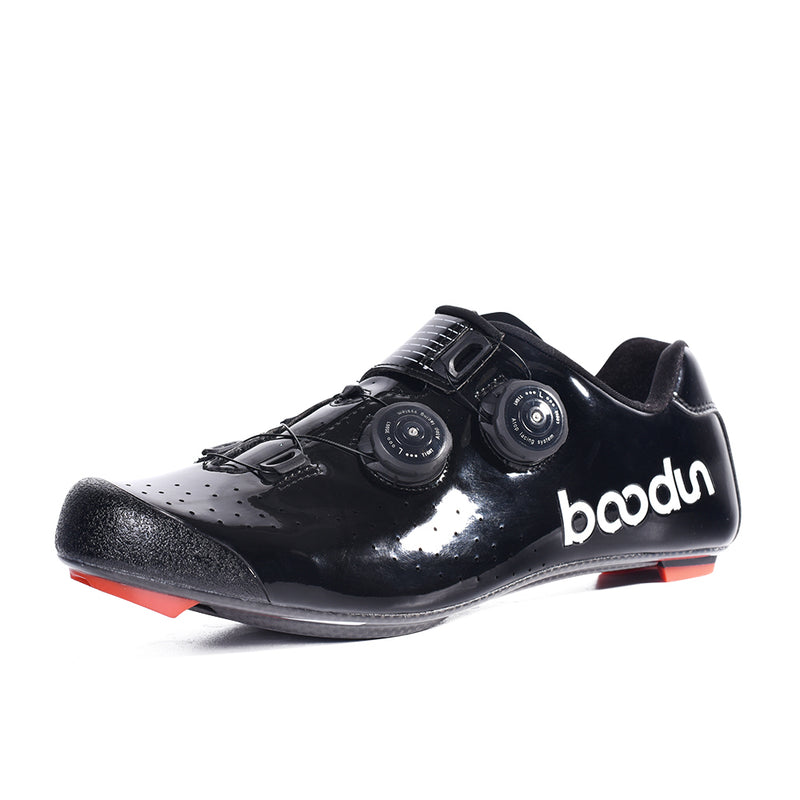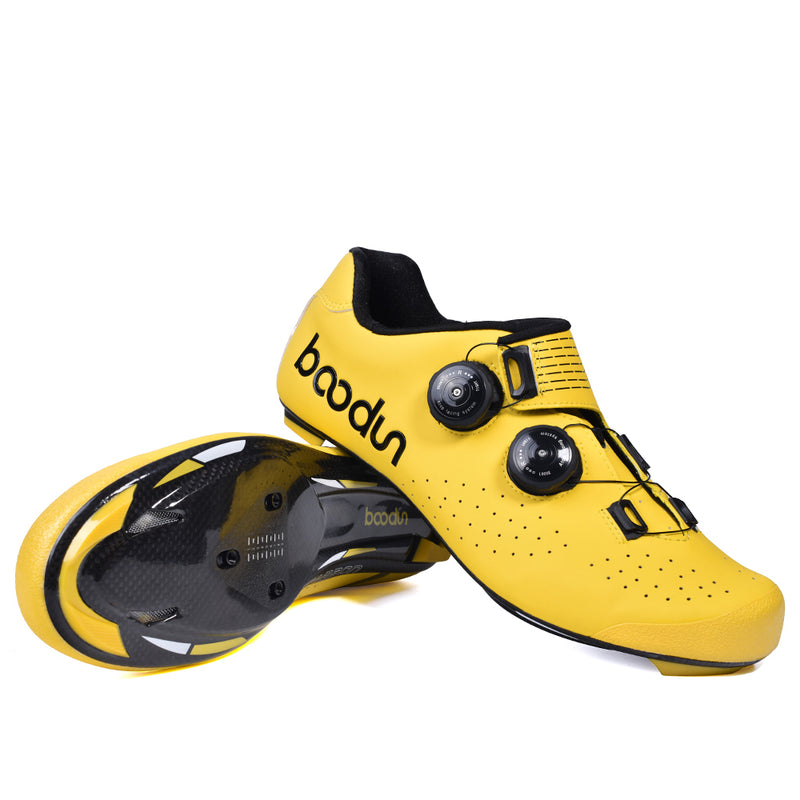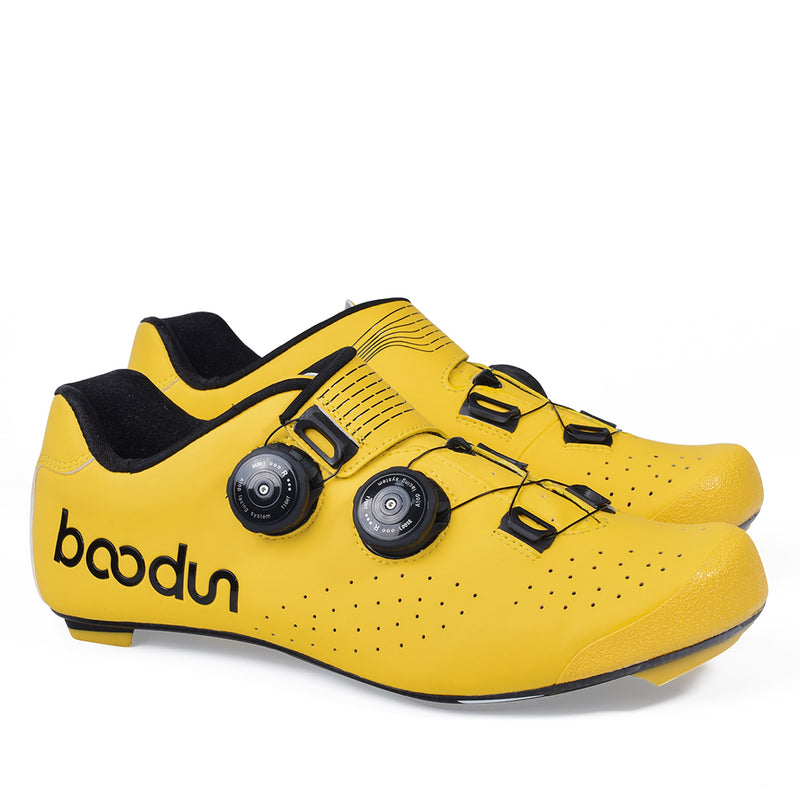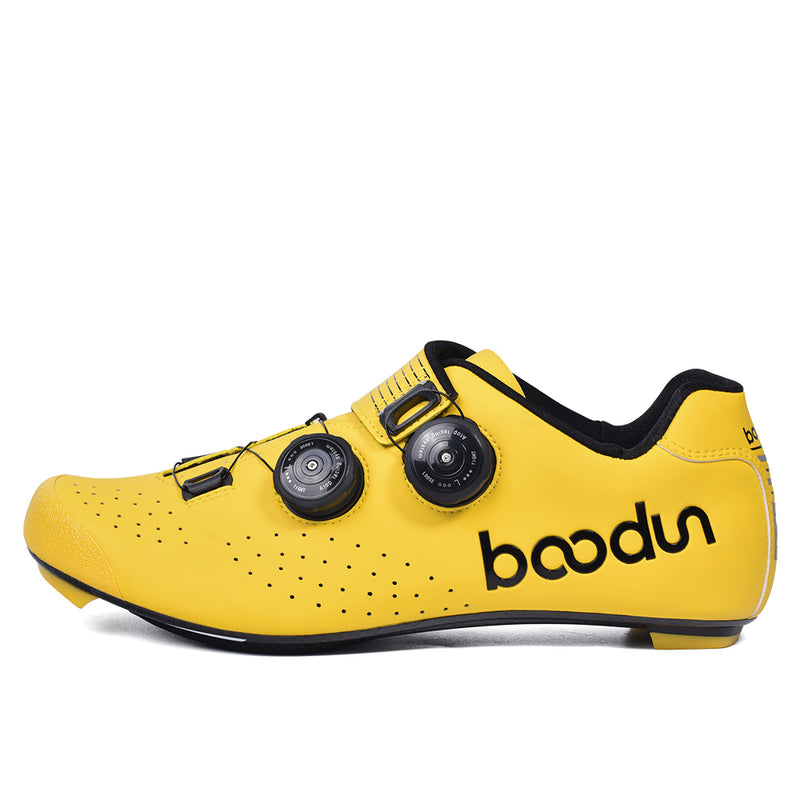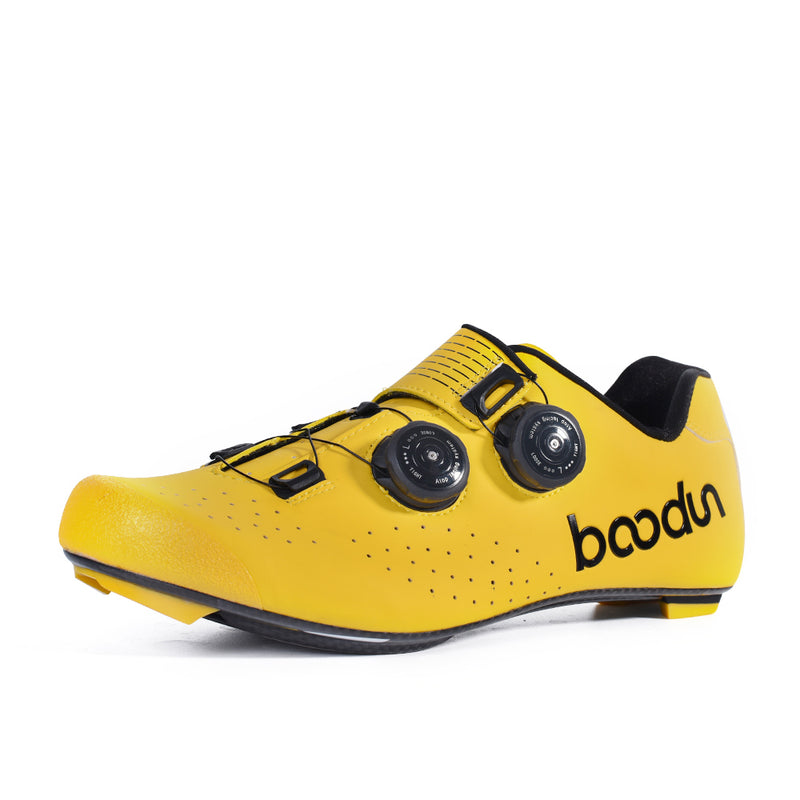 Boodun Ayers Carbon Road Bike Shoe Cycling Shoes
Lightweight Performance: Weighing in at just 440 grams, these cycling shoes are designed for riders who demand top-notch performance without unnecessary weight.

Microfiber Comfort: The microfiber upper provides a comfortable and secure fit, conforming to your feet for a more personalized riding experience.

Stiff Carbon Fiber Soles: The carbon fiber soles deliver exceptional stiffness, ensuring efficient power transfer from your legs to the pedals, resulting in improved cycling performance.

Precise Fit with ATOP Lacing: The ATOP lacing system with its easy-to-use dials allows you to quickly and precisely adjust the fit, ensuring a snug and secure feel while riding.

Enhanced Power Transfer: Thanks to the combination of lightweight construction, stiff soles, and precise fit, these shoes maximize power transfer to help you ride faster and more efficiently.

Durability and Longevity: The quality materials and construction of these shoes ensure they will stand up to the rigors of road cycling, providing long-lasting performance.

Stylish Design: These shoes not only perform exceptionally well but also feature a stylish design that complements your cycling kit and adds a touch of flair to your ride.