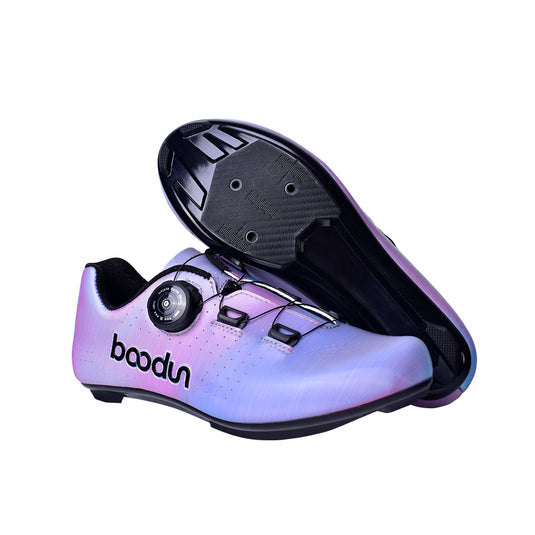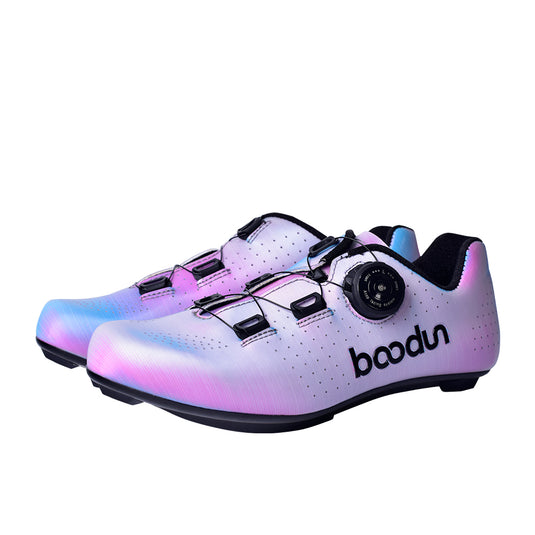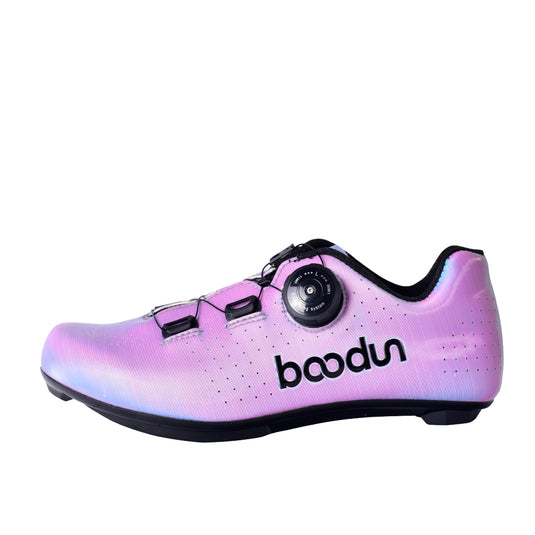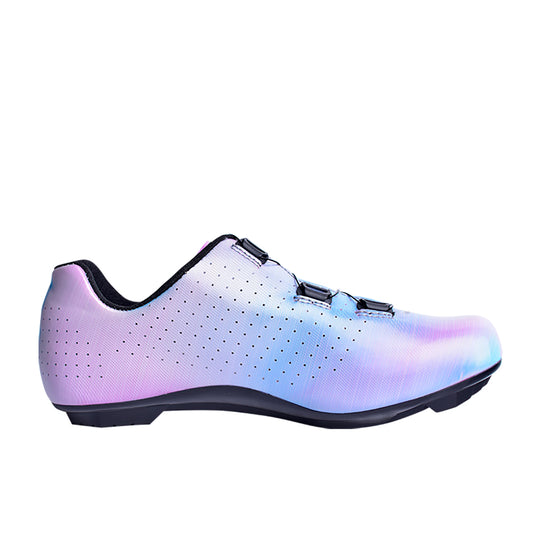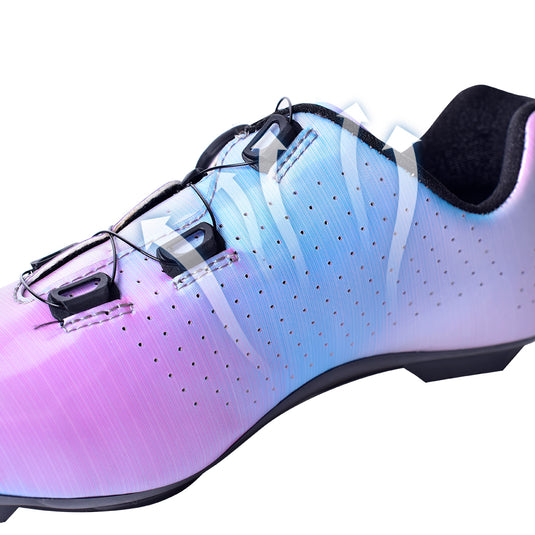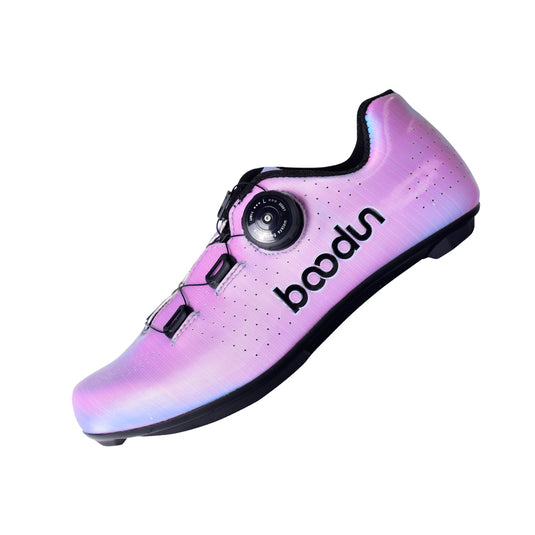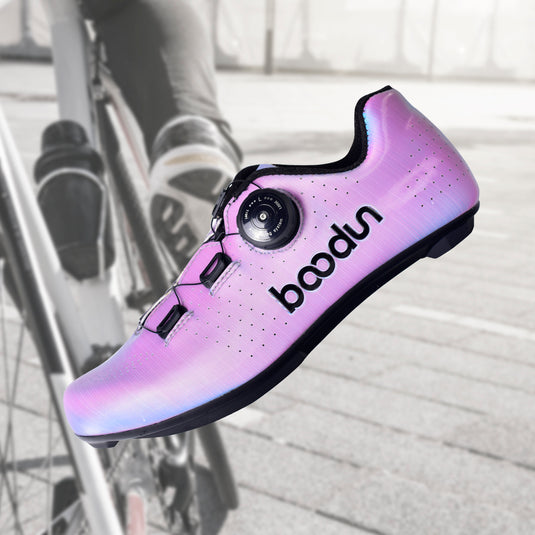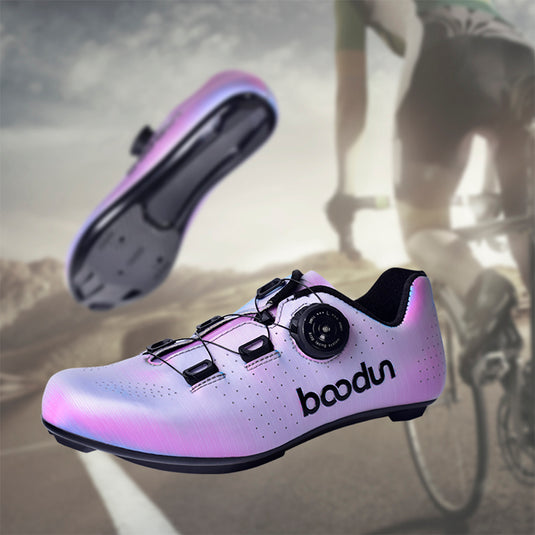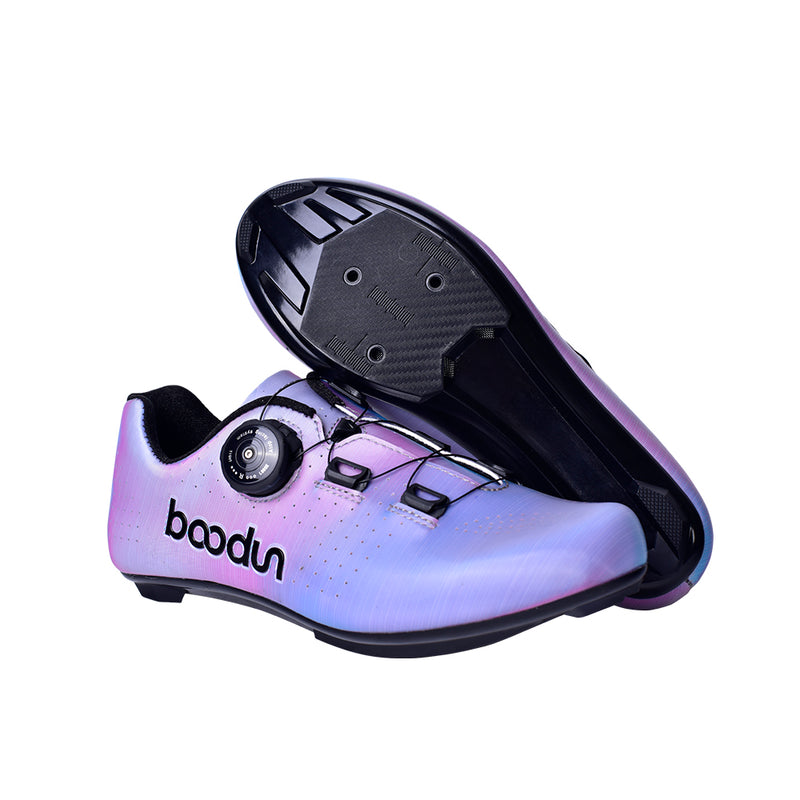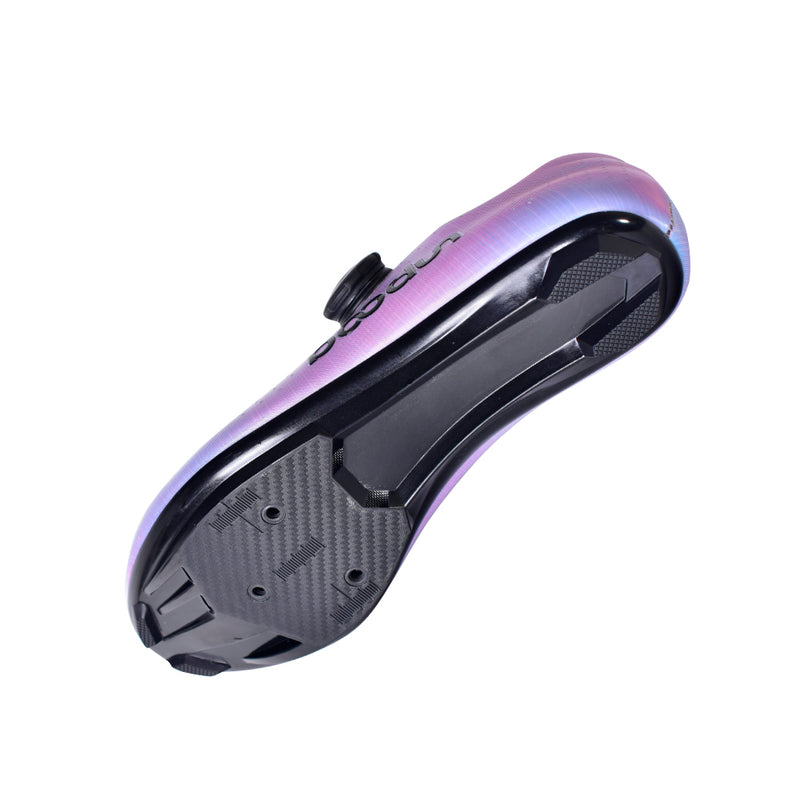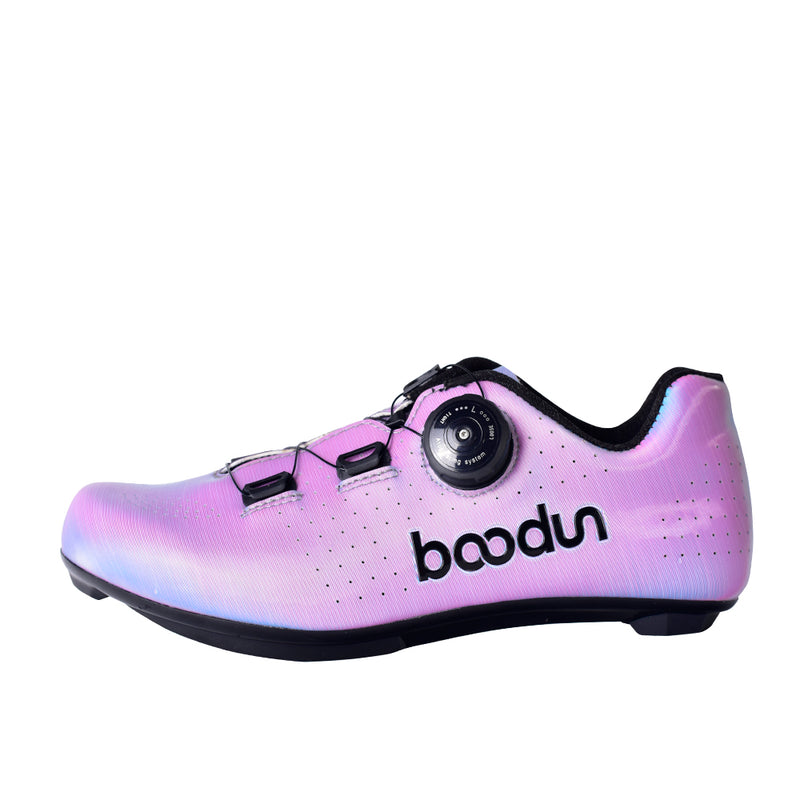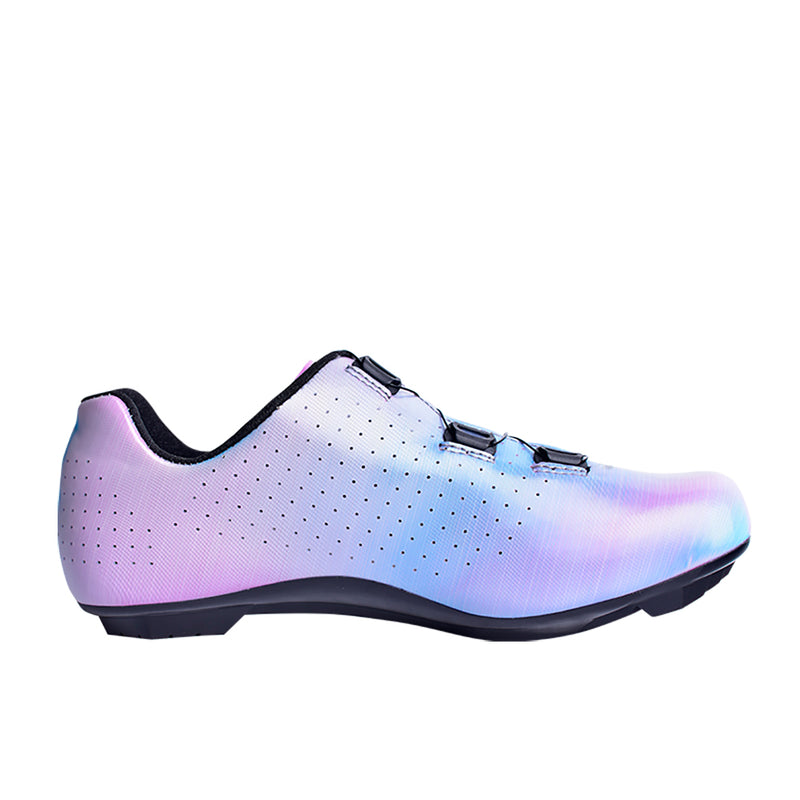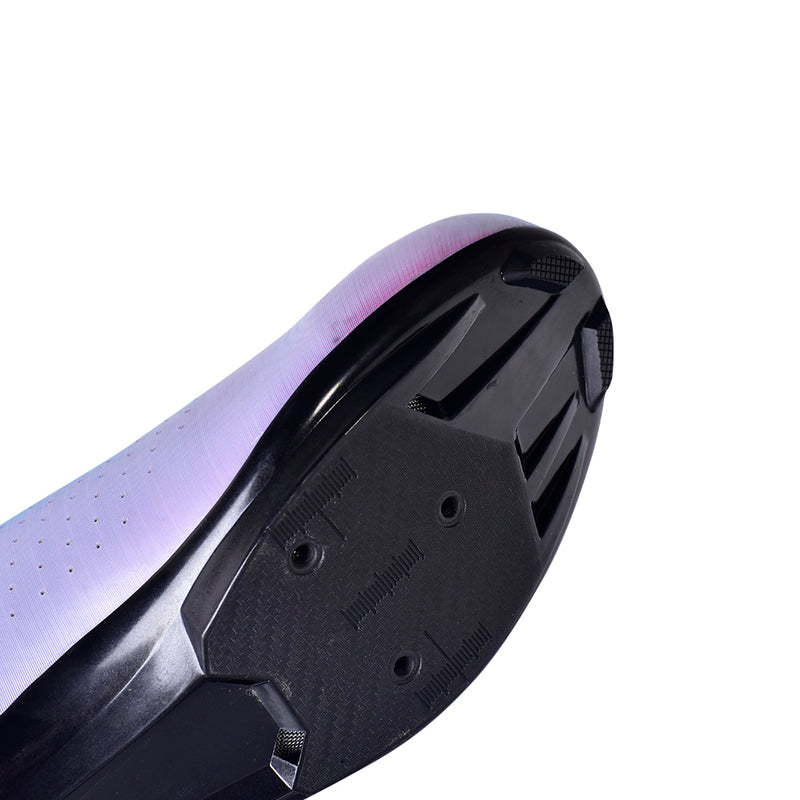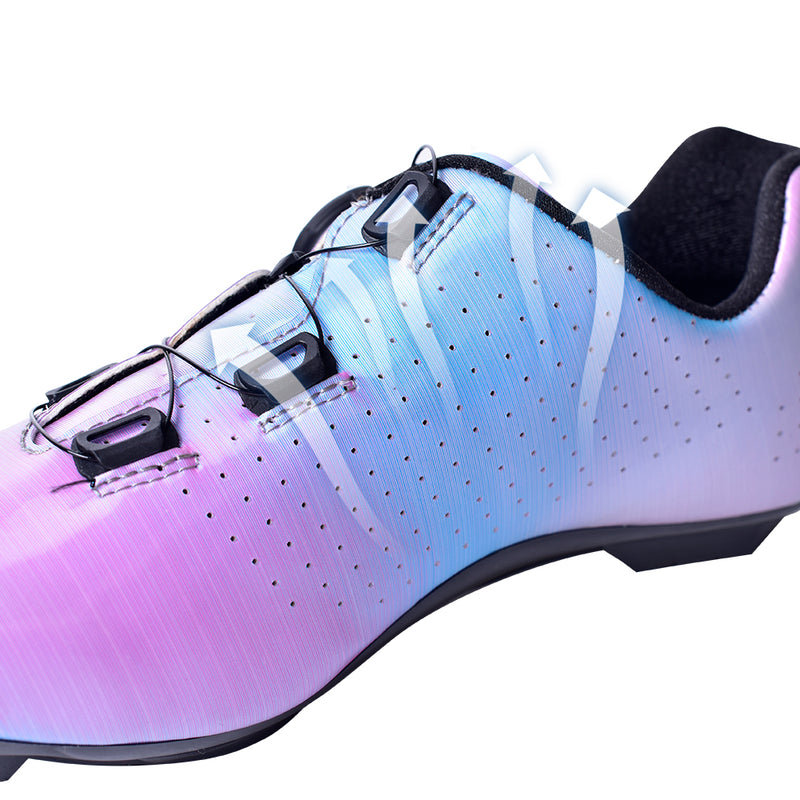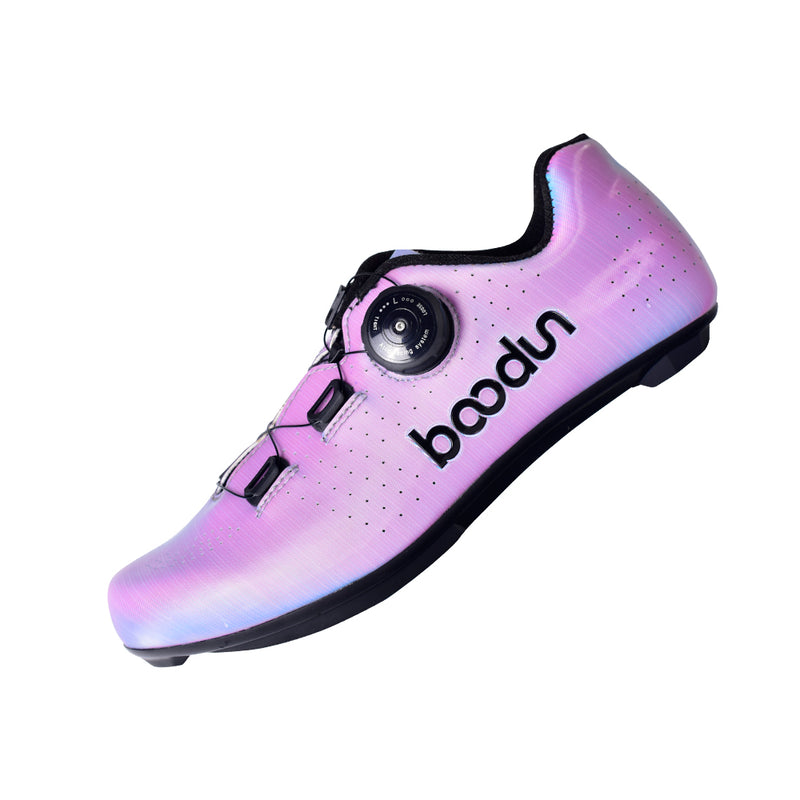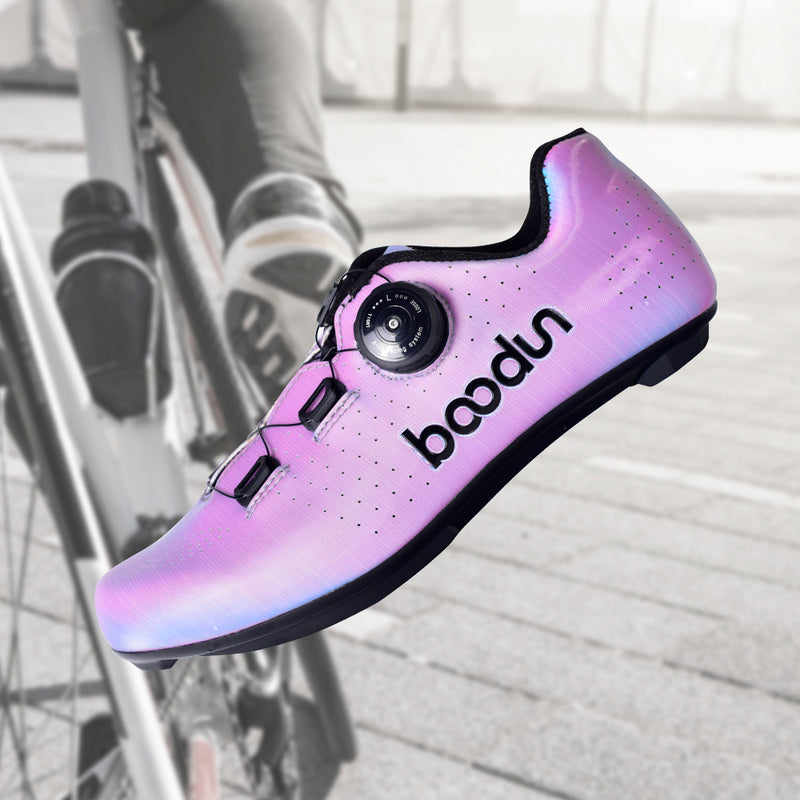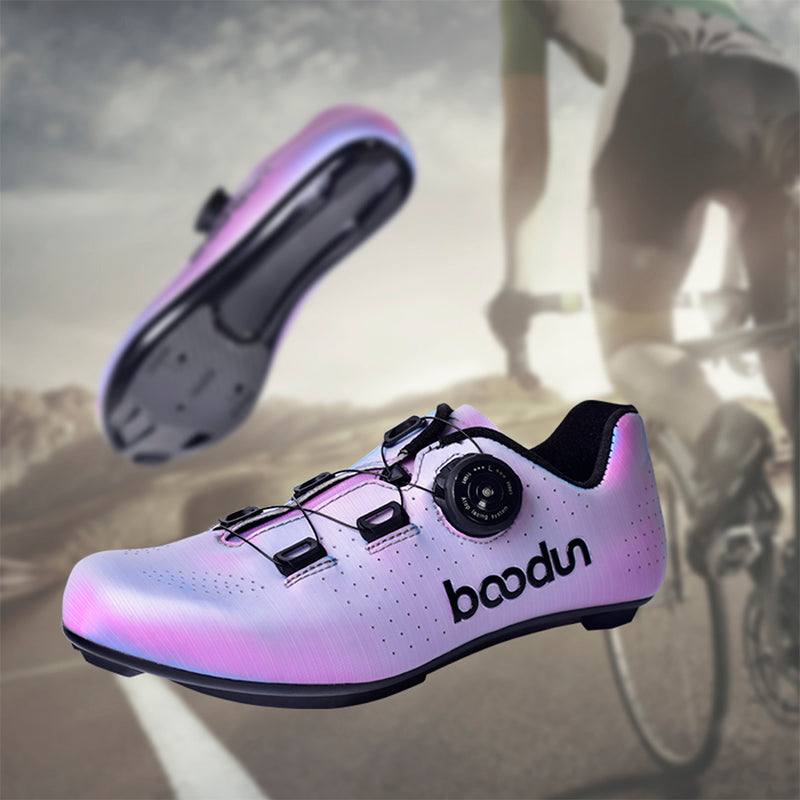 Boodun Alice Road Bike Cycling Shoes J001293
Durable Super Fiber Upper: The high-density wear-resistant super fiber upper ensures long-lasting durability, making these shoes an excellent investment for female cyclists.
Eye-Catching Color-Changing Design: The shoes feature a color-changing design that adds a unique and stylish element to your cycling attire, making you stand out on the road.

Enhanced Ventilation: The 3D heat-cut mesh creates effective ventilation, keeping your feet cool and comfortable during long rides, even in hot conditions.

Featherlight Nylon Sole: With an ultra-light nylon sole, these shoes minimize weight without sacrificing performance, contributing to a more efficient pedal stroke.

Lightweight Comfort: Weighing just 480 grams, these cycling shoes are exceptionally light, reducing fatigue and helping you maintain peak performance throughout your ride.

Precise Fit with ATOP Lacing: The ATOP lacing system features easy-to-use dials that allow for precise fit adjustments, ensuring a secure and customized fit that enhances both comfort and control.

Versatile Performance: These shoes are suitable for various riding styles and skill levels, making them an ideal choice for both beginner and experienced female cyclists.

Designed for Women: Specifically designed for female riders, these shoes provide the perfect blend of style, comfort, and performance for women who are passionate about cycling.