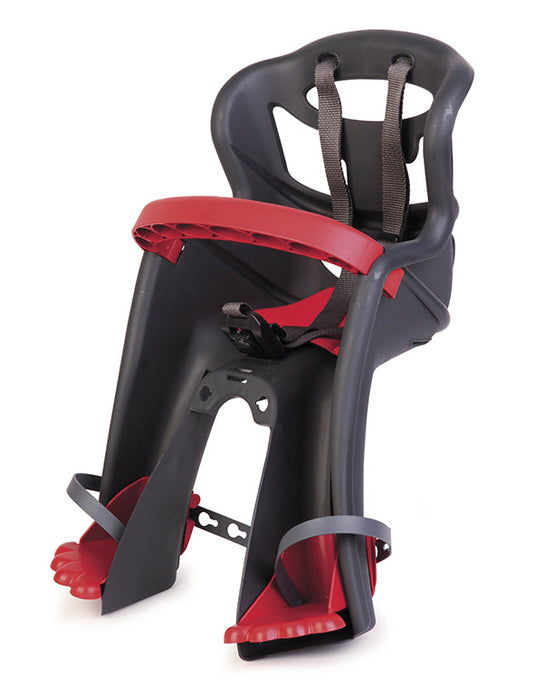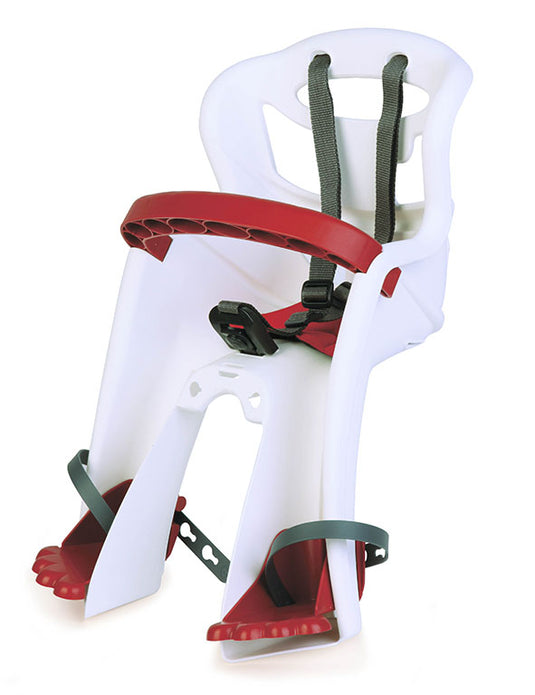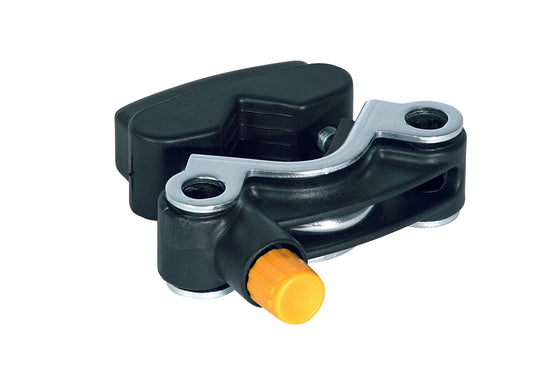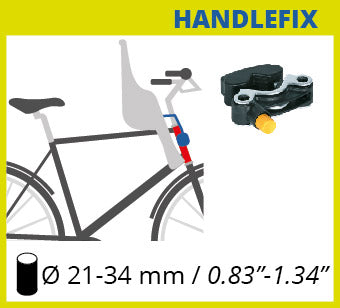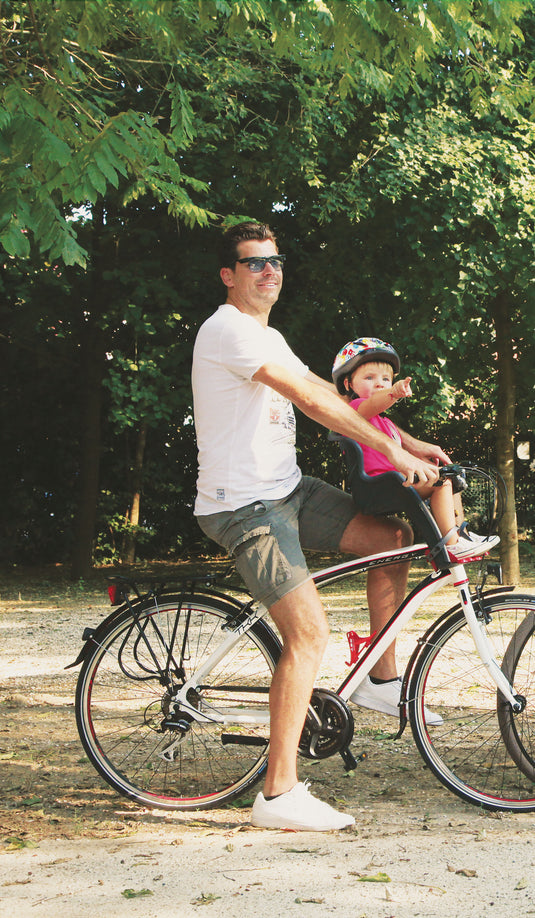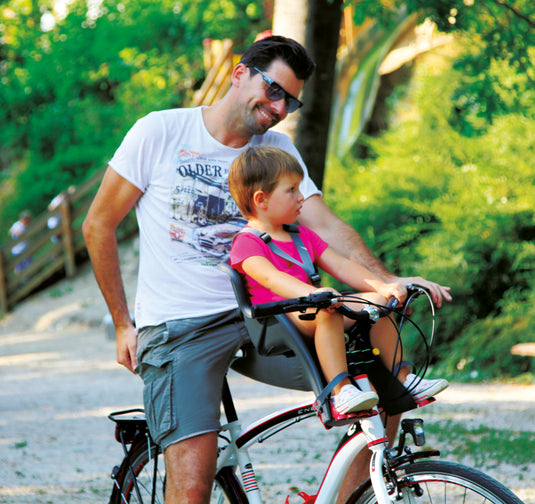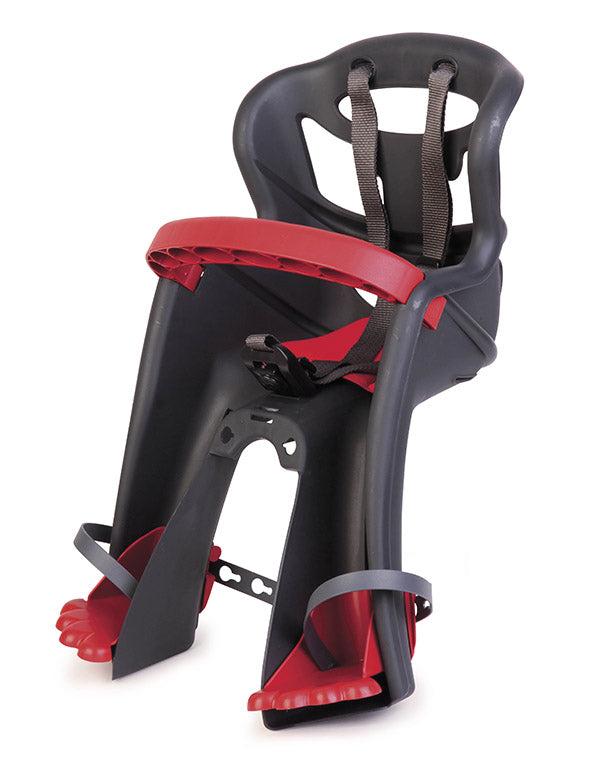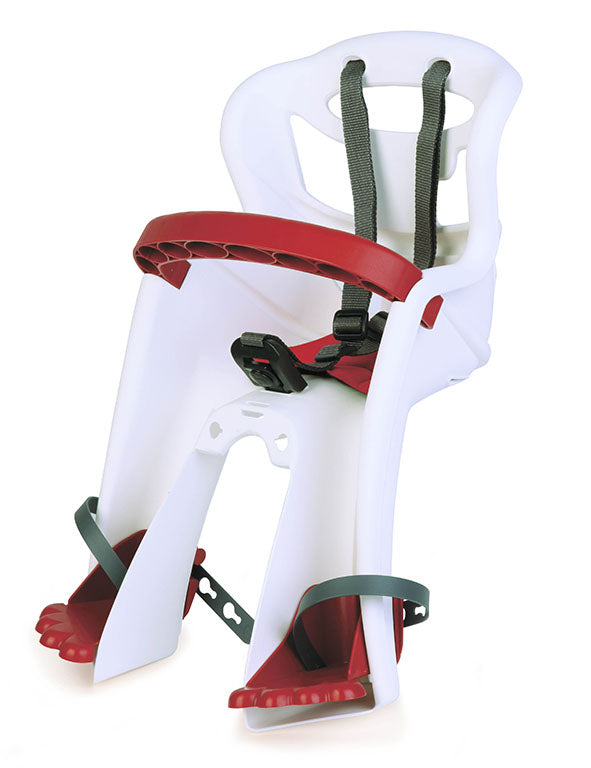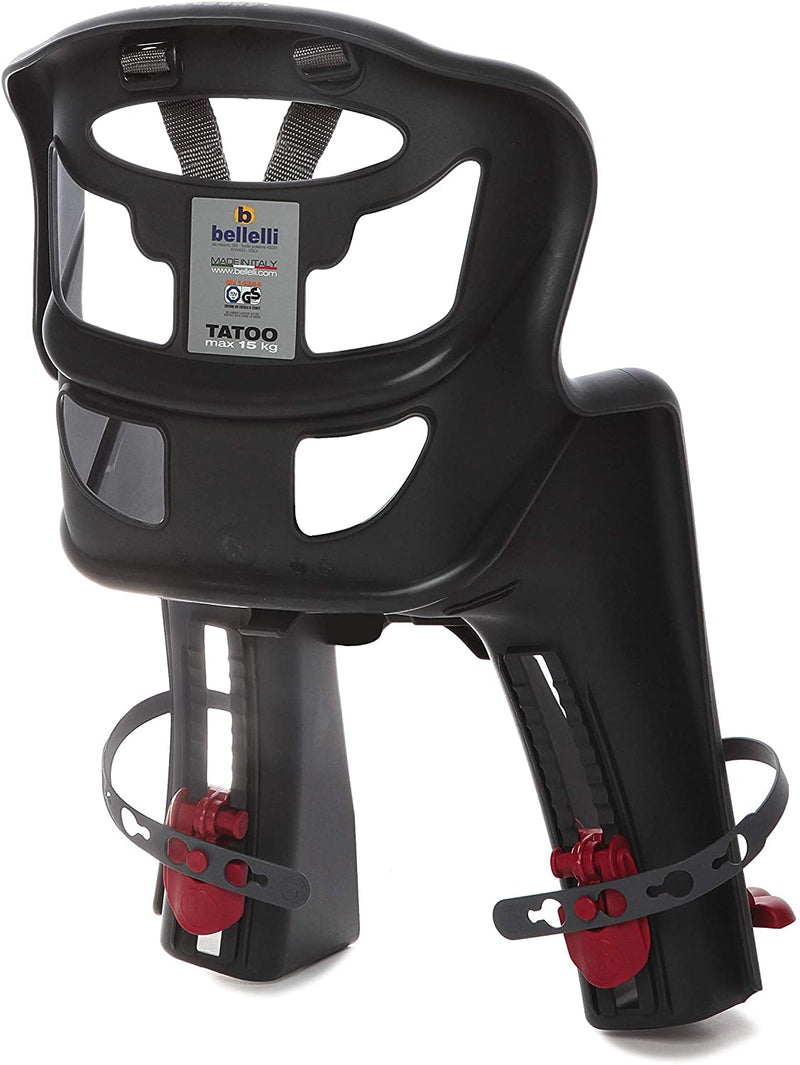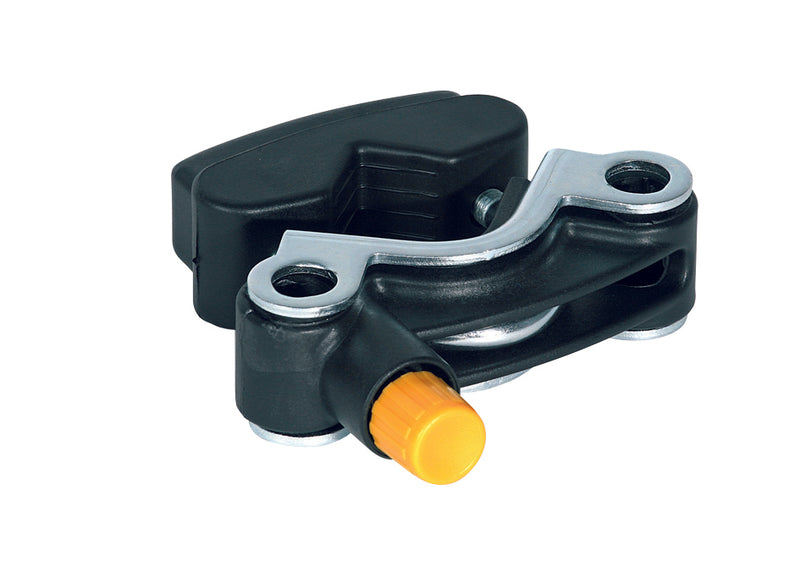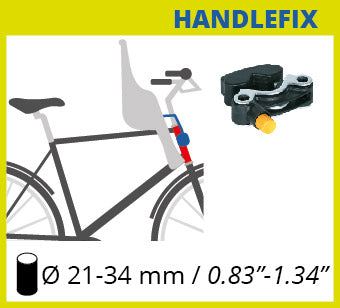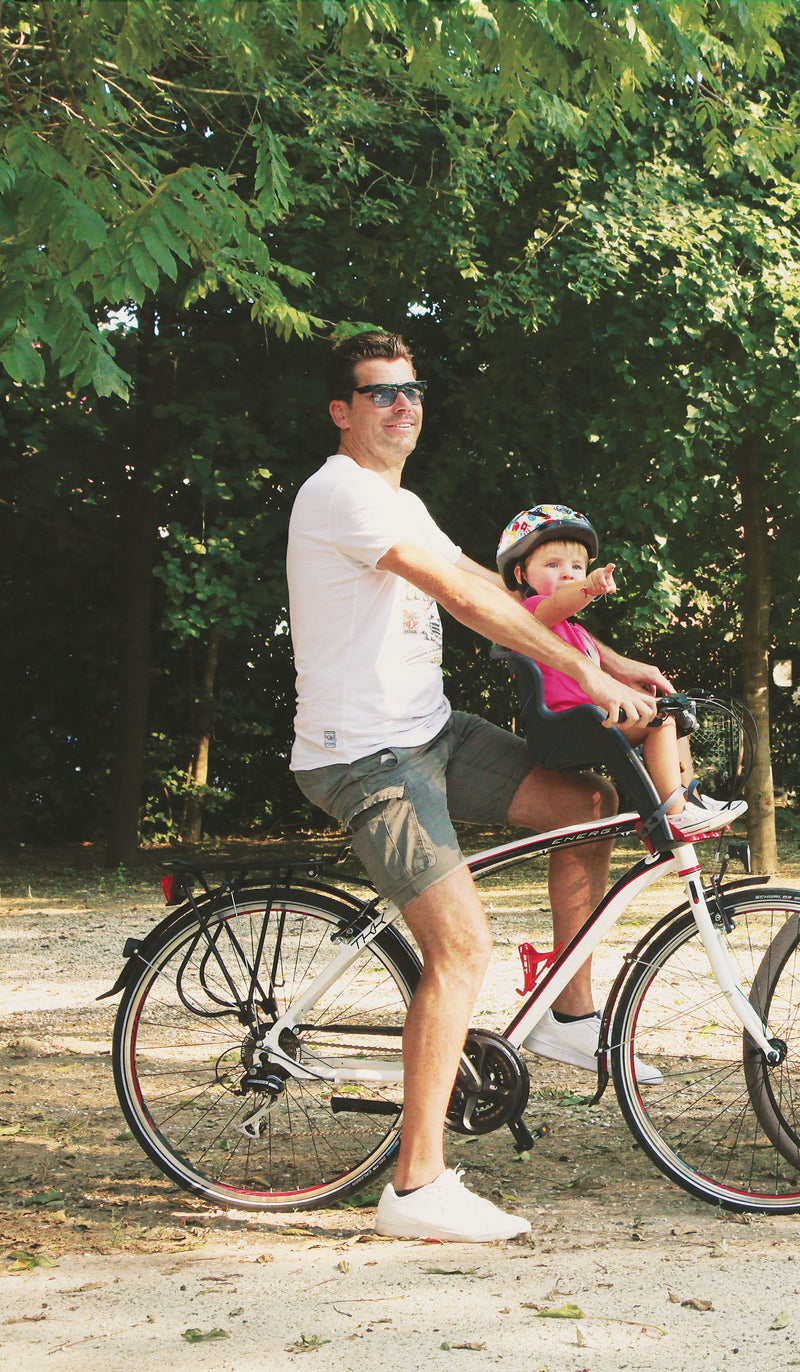 Bellelli Tatoo Plus is approved front bike seat complying with the European Regulation EN 14344, certified for children weighing up to 15 kg / 33 lbs.
Non-toxic certified plastic frame, lightweight, solid and washable.
Wide ventilation slots on back and shoulders.
Soft, removable and washable seat pad.
Three-point length-adjustable safety belts.
Broad footrests height-settings range: 11 cm – 4.4".
Length-adjustable foot straps (4 positions).
Wider and safer legs/feet side protection to avoid any contacts with wheel spokes.
Childproof, parent-friendly safety buckle with two depth settings in the centre of the seat. Only one hand is needed to fasten and release it.
Wide and comfortable seat with high sideboards to increase child support and containment.
One-click, easy-on/easy-off protection handle.
Bellelli Tatoo Plus can be used with Handlefix fixing system.
The first summer bike ride with Mom and Dad is a lot more fun and cosy when the precious passenger is sitting on a solid, compact child bicycle seat featuring funny big-feet shaped footrests and a secure, coloured handlebar to play with.
There is so much to discover and so much to enjoy…