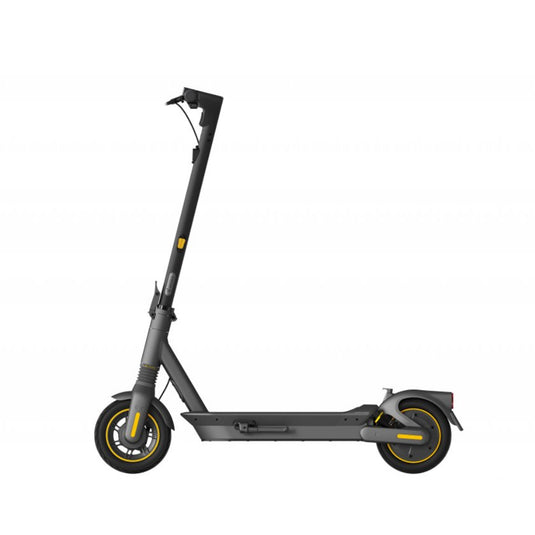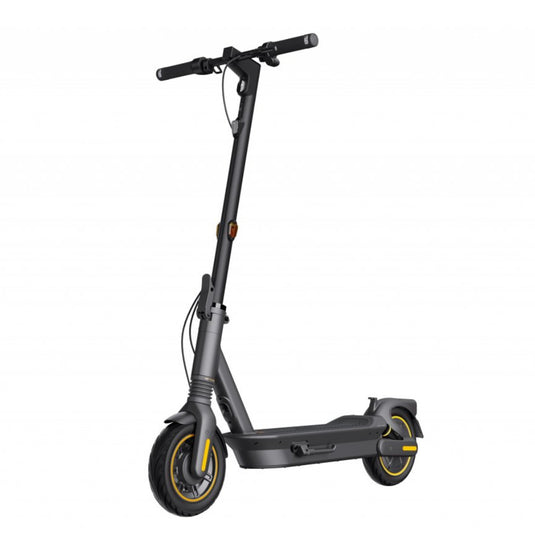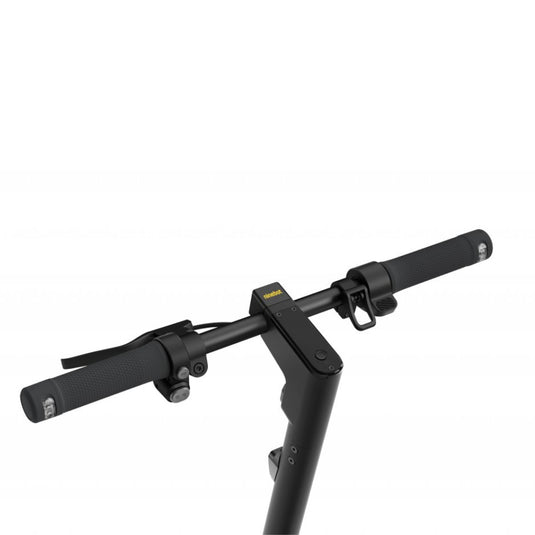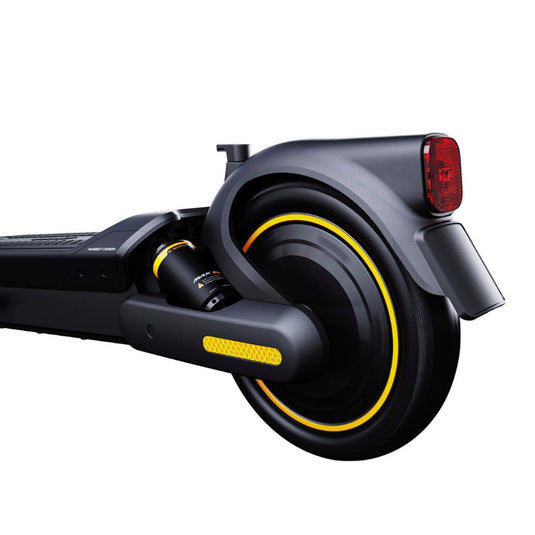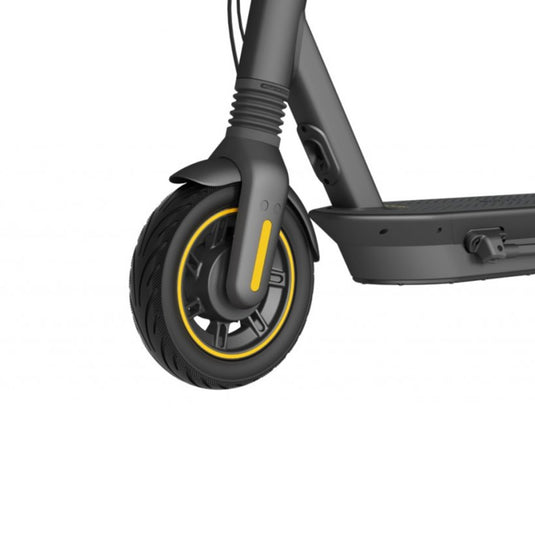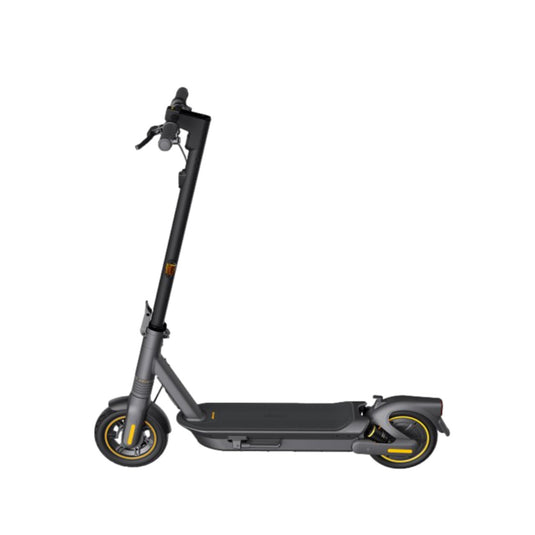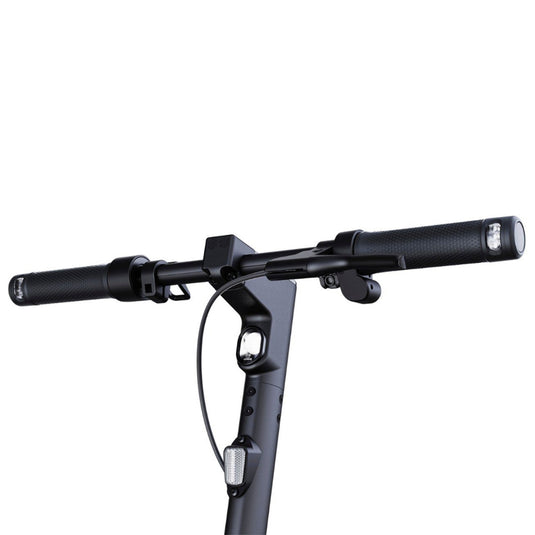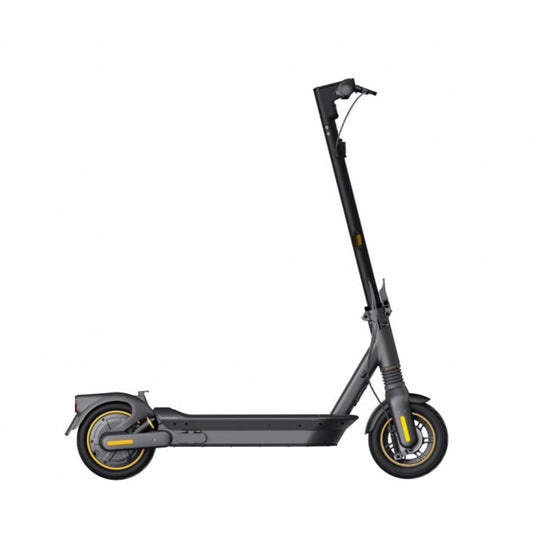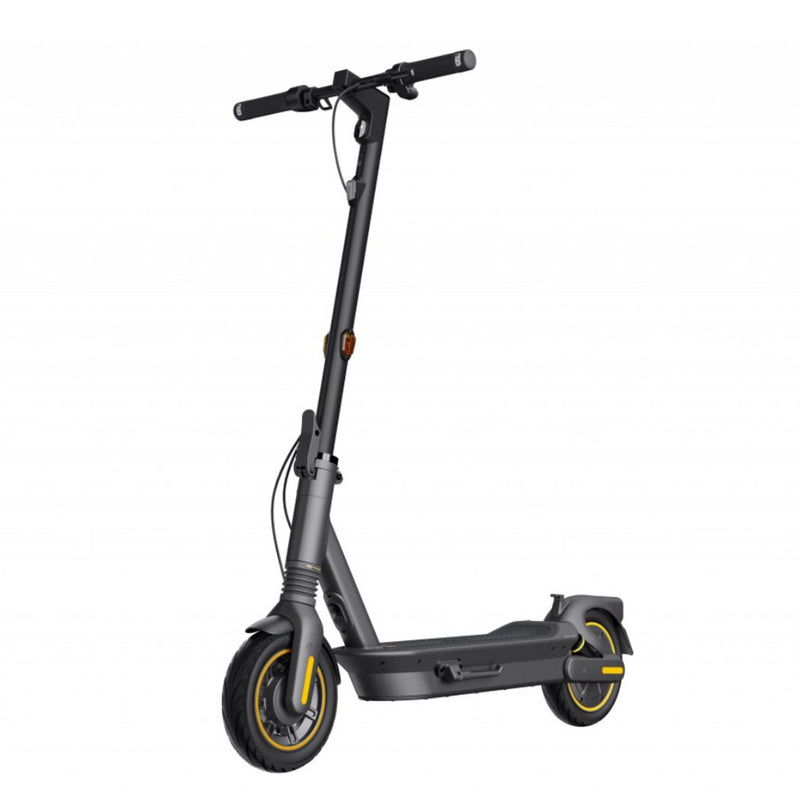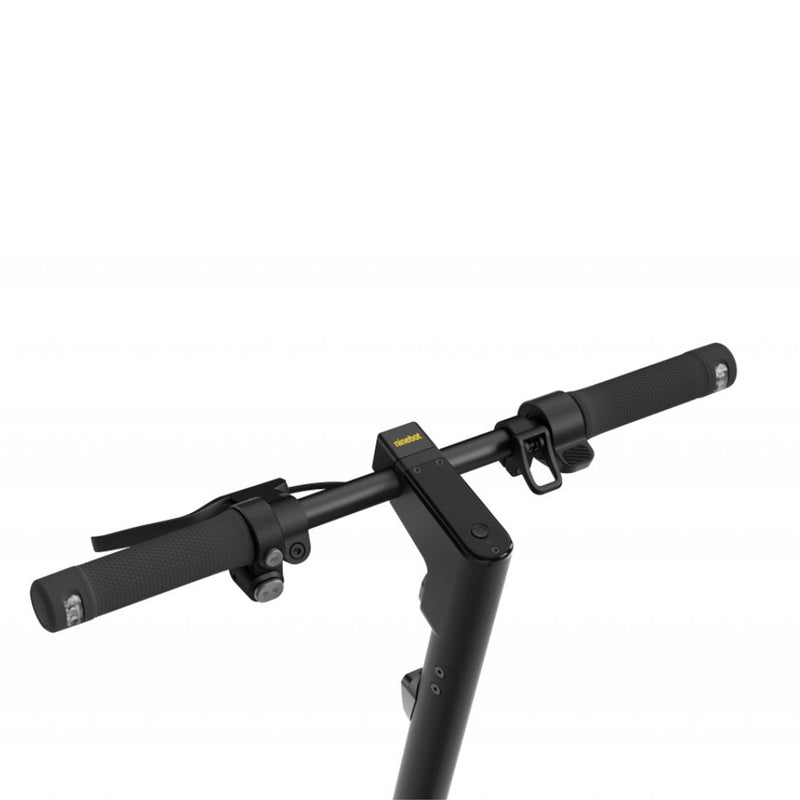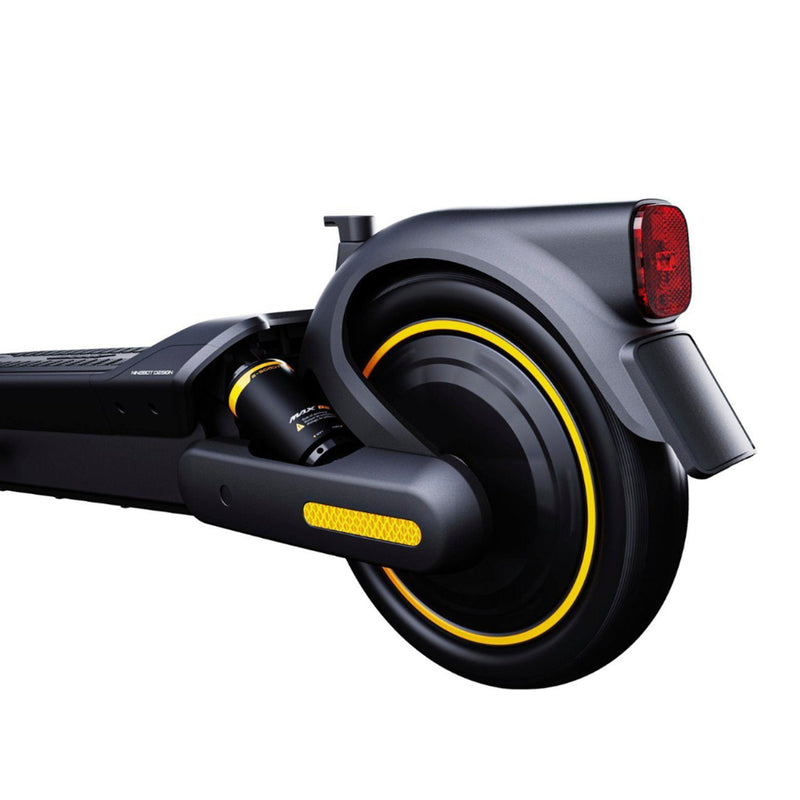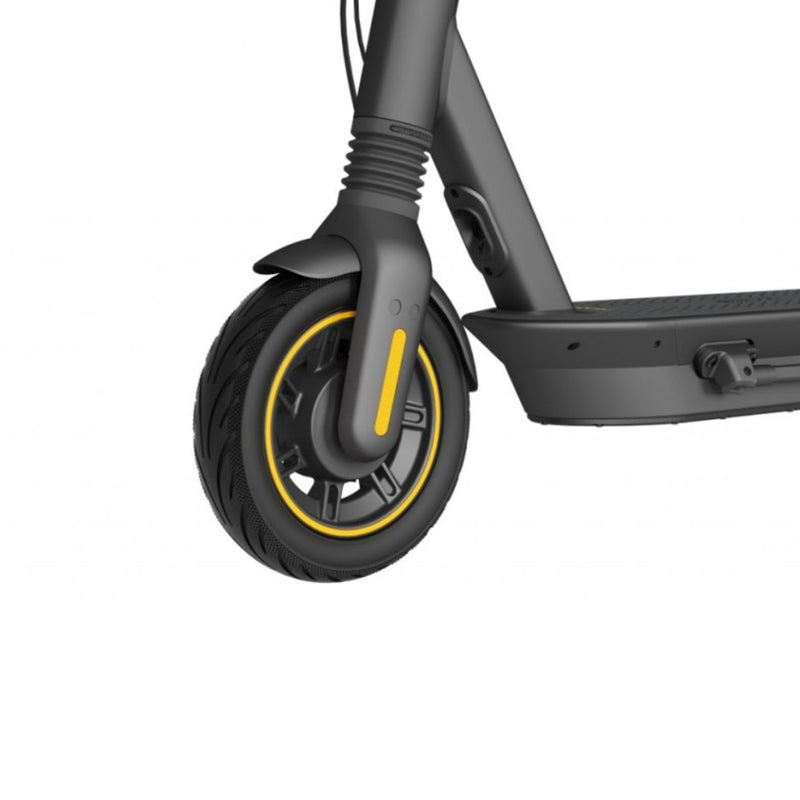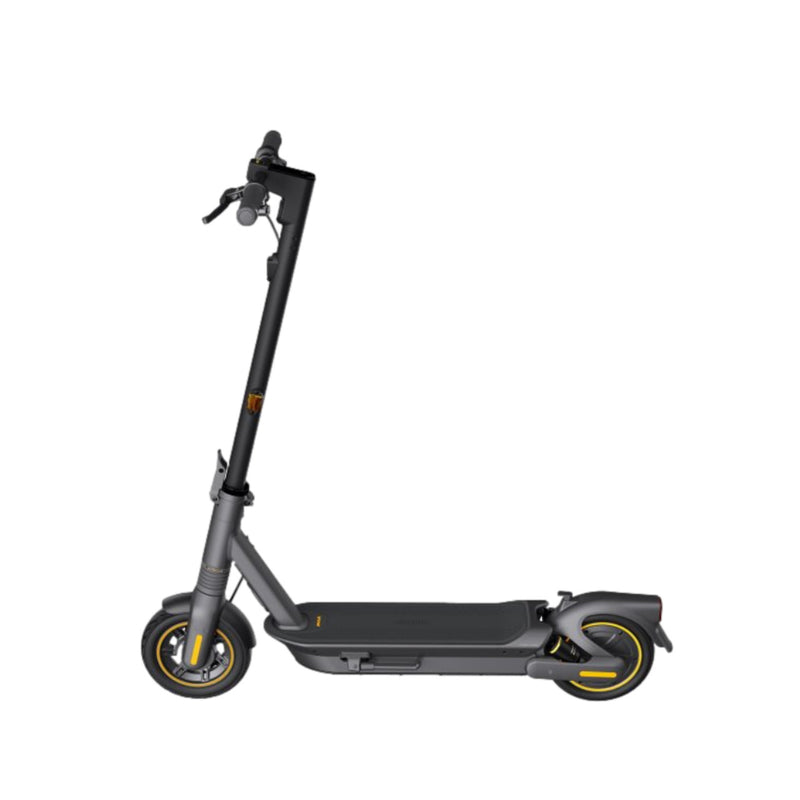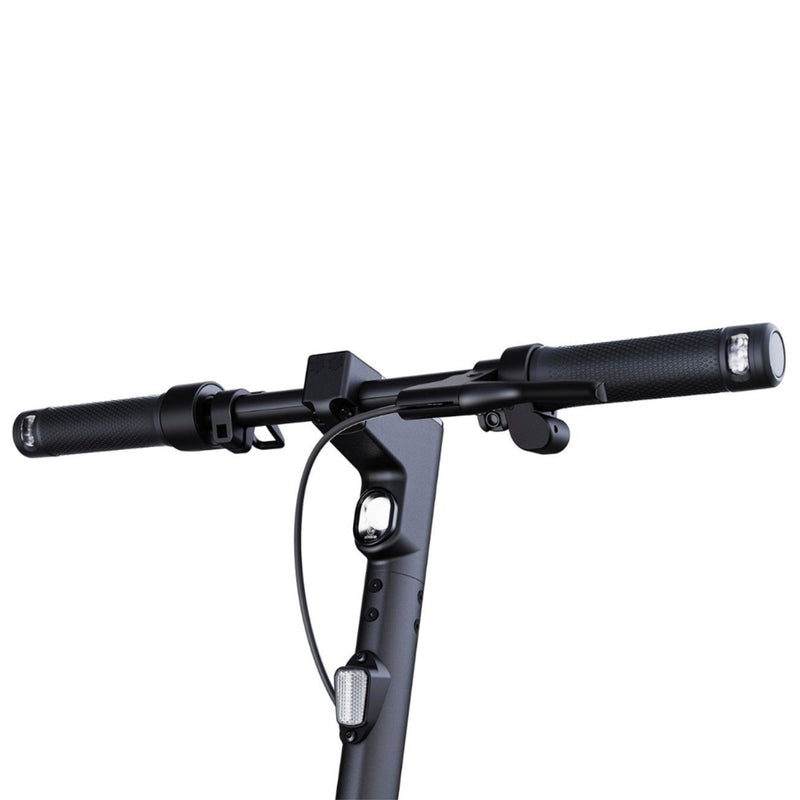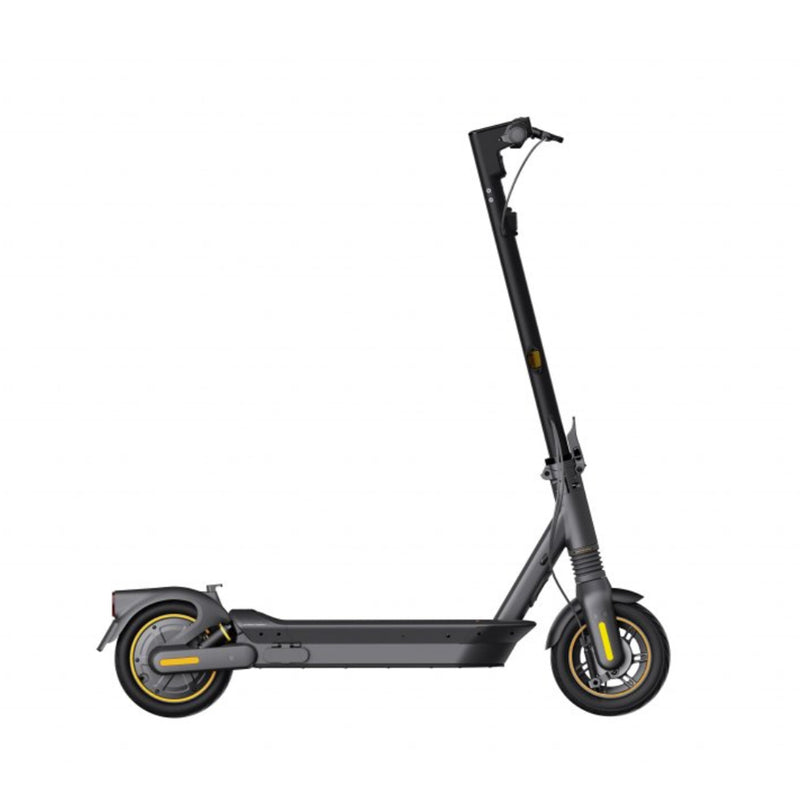 nlock your new MAX with the world's most durable and comfortable electric KickScooter. Newly-developed RideyLONG gives the MAX G2 powerful rear-wheel drive and extra long range. Double suspension and traction control system make your ride stable on uneven terrain.
Theoretical Range 43 Miles (25 Miles at Max. Speed)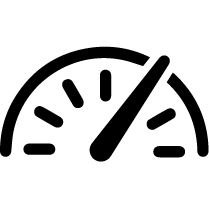 1000W Max. Power
TCS Anti-skid
Front Hydraulic +
Rear Spring Suspension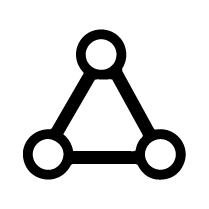 RideyLong™ Technology
Work with
Apple Find My
22% Climbing Slope
Ninebot KickScooter MAXG2

Unlock Your New Max

Ninebot KickScooter MAX G2 is the perfect transportation solution for modern urban living. The Max G2 takes the modern KickScooter to the next level with a 1000W powerful rear-wheel drive and a theoretical range of up to 43 miles. It also features a front and rear suspension system and traction control system, ensuring the comfort of long rides and stability on slippery roads.  In addition, Apple Find My now makes it easy to track your Max G2, ensuring the safety of your KickScooter.

43 

miles 

Theoretical Range 25 Miles at Max. Speed

Ninebot KickScooter MAXG2 Features
Anti-Skid TCS
Segway-NineBot is leading the way with Traction Control System (TCS) technology. This delicate controller algorithm precisely controls the G2 to increase traction on slippery roads, optimizing stability and safety for total peace of mind.
Larger Size Designed for Comfort
The handlebar width increased 20% and footboard width upgraded to 180mm.
Self-Healing Tubeless Tires
A smooth ride without flat tires is possible, thanks to the G2's upgraded 10-inch tires. The MAX G2 supports performance with its excellent durability and adaptability to complex riding conditions. Inside the tire, a jelly layer seals punctures that are 4mm or less so you can ride worry-free.
Integrated Turn Signals
Front and rear integrated turn signals protect you at every turn. MAX G2 is designed to promote safer riding, day or night.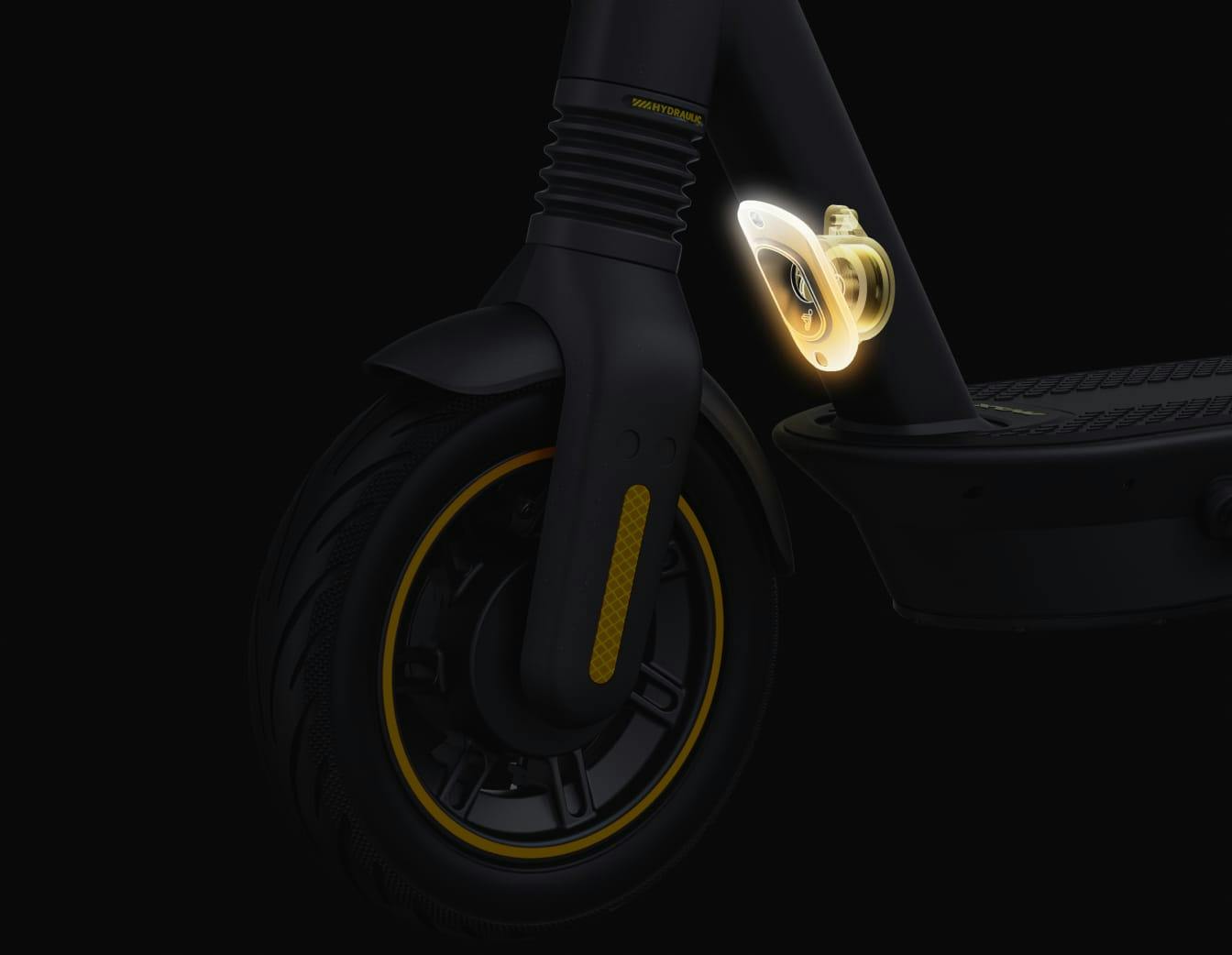 High-Decibel Electronic Horn
Be heard, and be safe! The G2 features a high-decibel electronic horn to alert those near you. The anti-theft alarm can also be activated remotely from the Segway-Ninebot Bluetooth app.
All-Weather Resistant
Don't let the weather stop you from riding. The G2's high-strength steel build features great strength and steady riding in challenging conditions.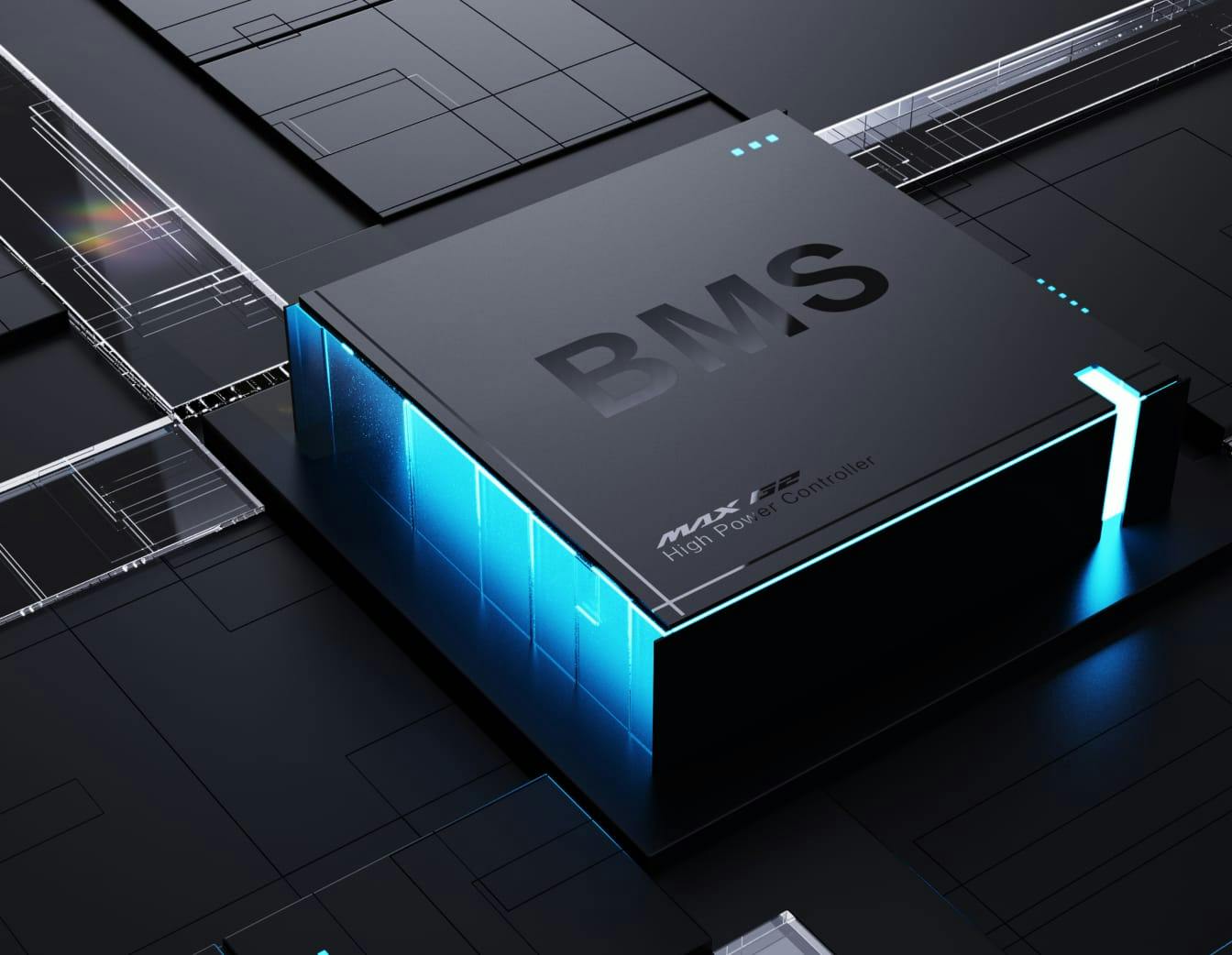 Advanced Battery Management (BMS)
Ride smart and safe with the Segway-Ninebot advanced Battery Management System (BMS), which offers seven protection mechanisms to ensure battery cell longevity: short circuit protection, overcurrent protection, double protection from overcharging and over-discharging, temperature protection, low voltage auto-sleep protection, and a customizable charging limit.