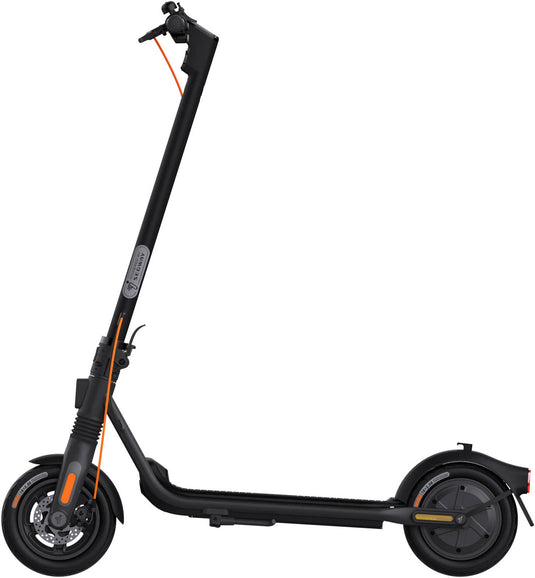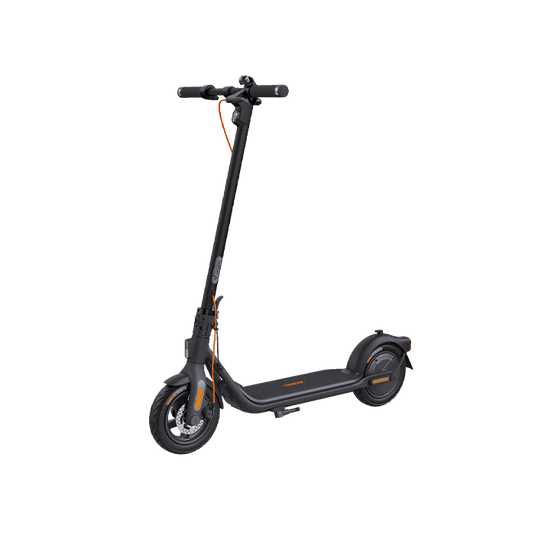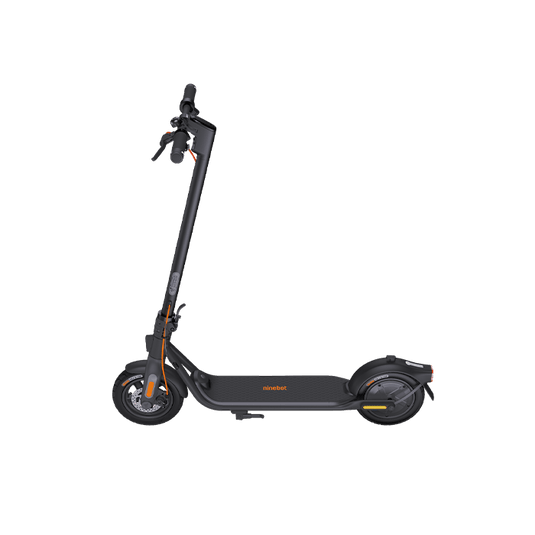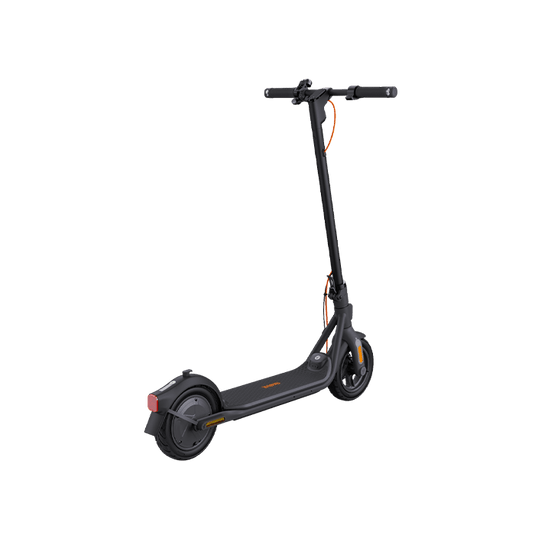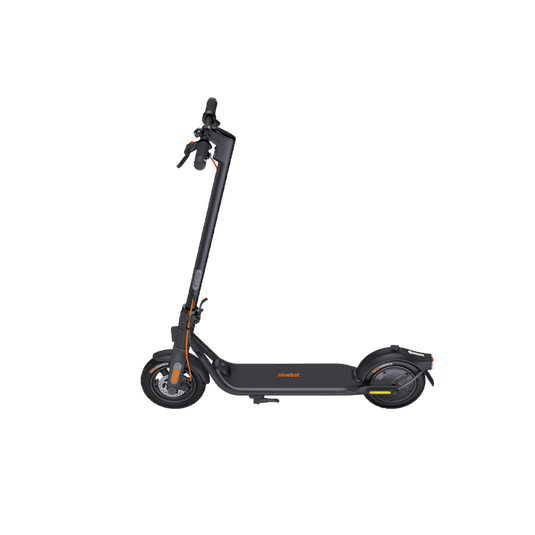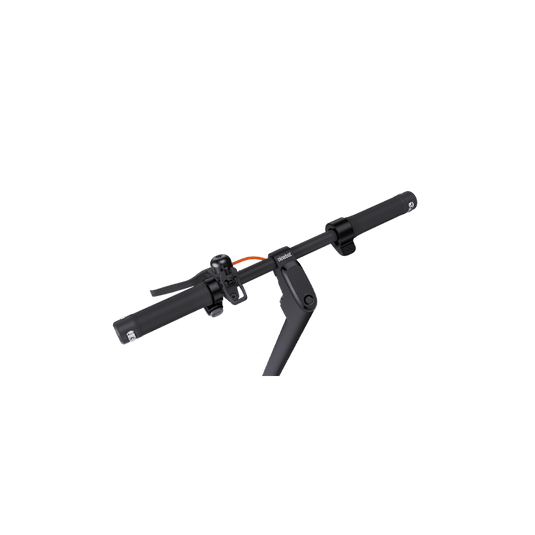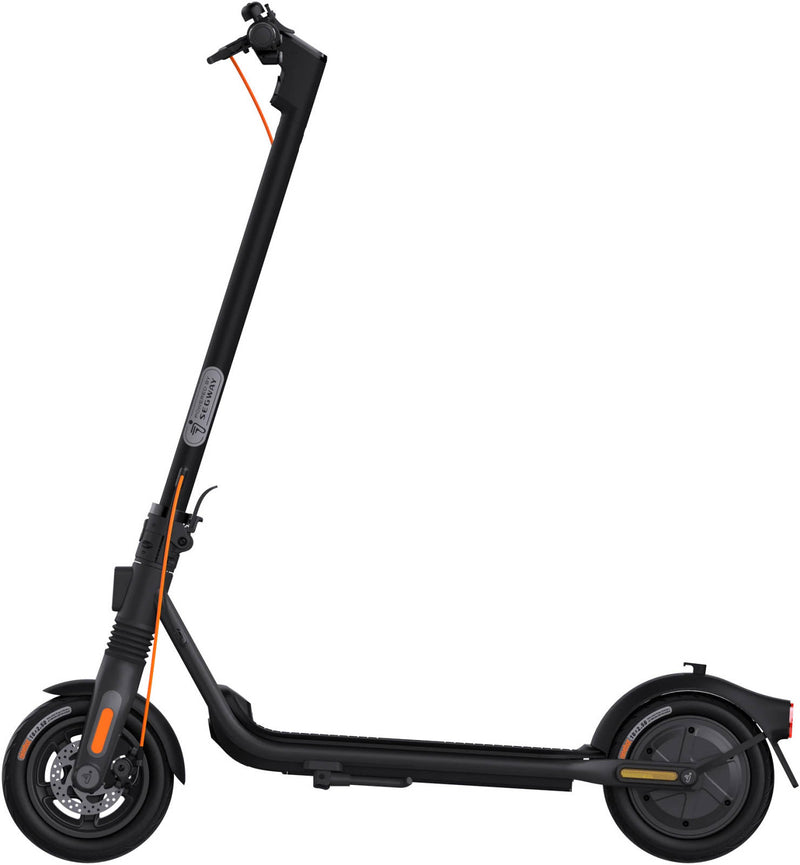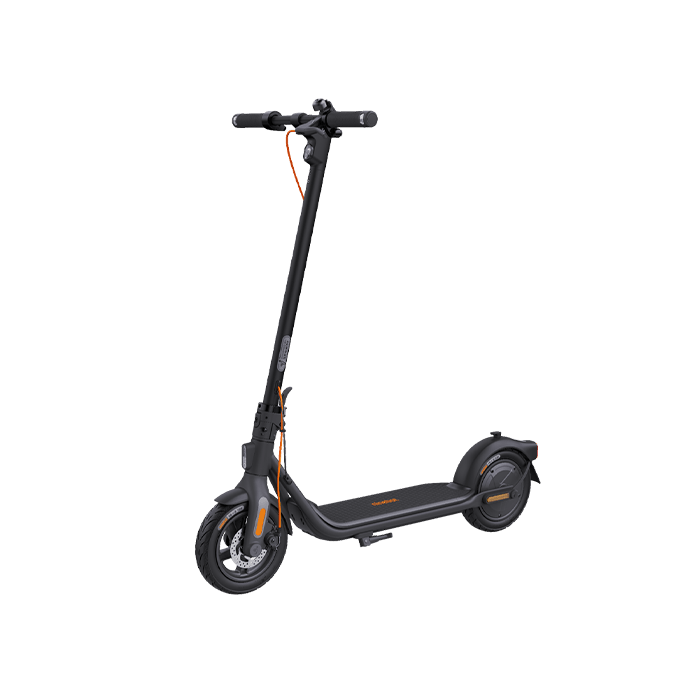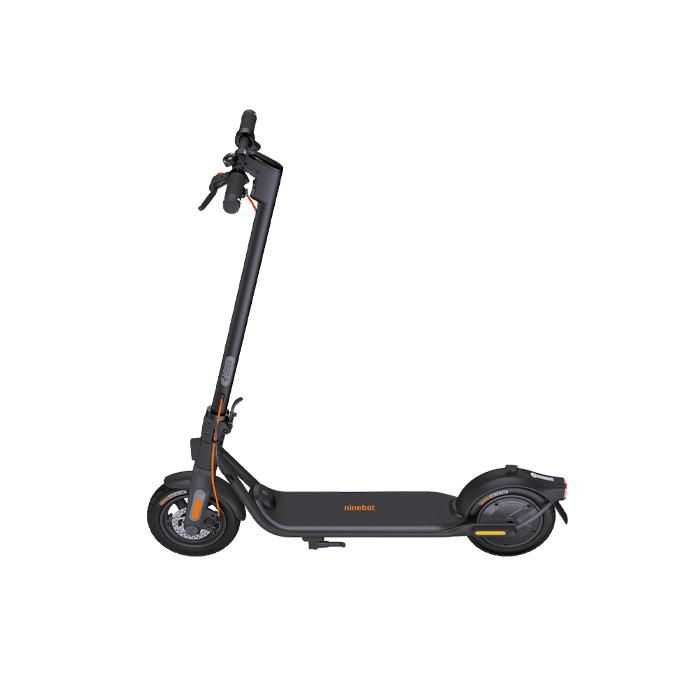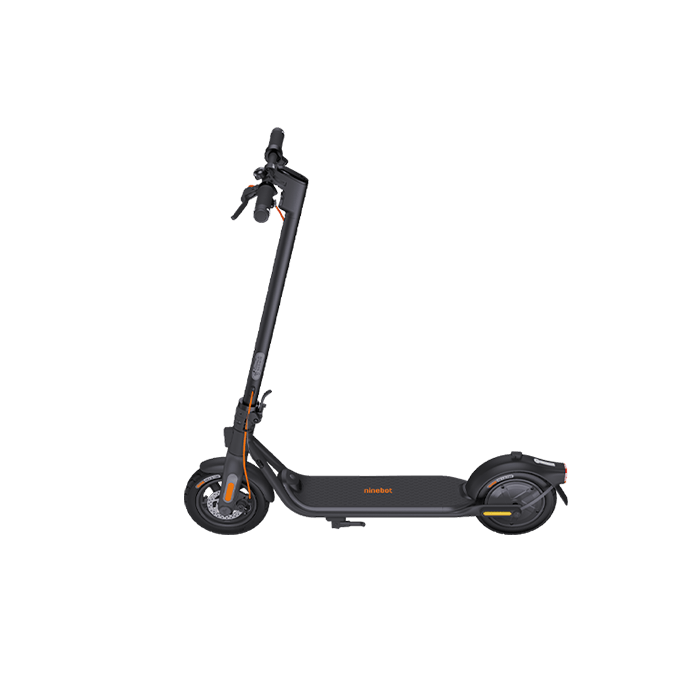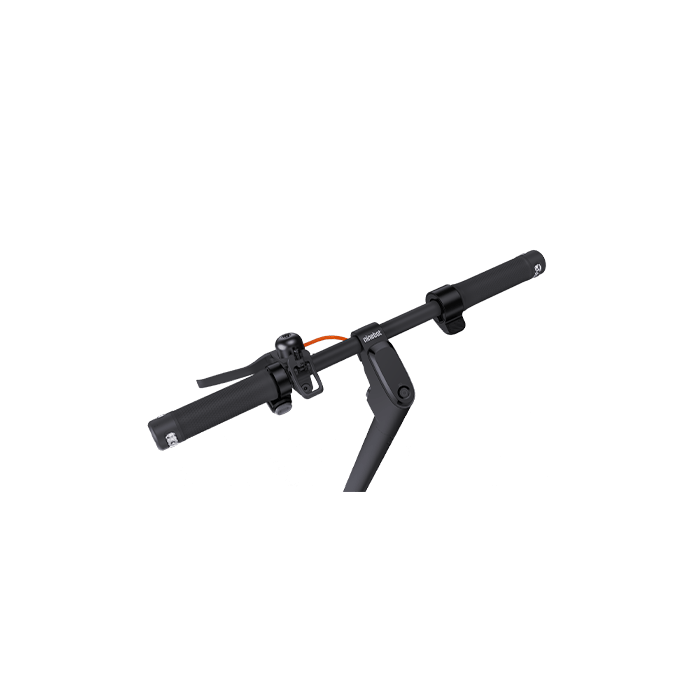 The F2 Series is designed for commuters. Upgraded power, larger battery capacity, Traction Control System, and integrated turn indicators allow you to enjoy a high-quality, safer ride on your daily commute. Ninebot KickScooter F2 Pro provides a max. speed of 20 mph and a theoretical range of 34 miles.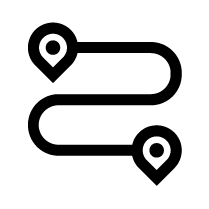 34 miles Theoretical Range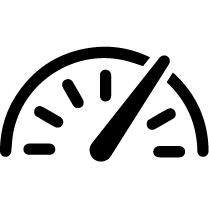 20 mph Max. Speed
900w Max. Power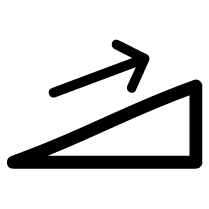 22% Climbing Slope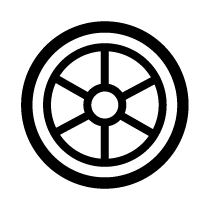 10" Self-sealing Tire
Maintenance Free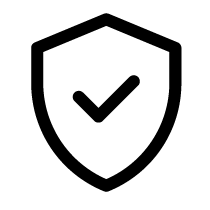 TCS Skid Resistant
Dual Braking System
Front Disc Brake + Rear E-ABS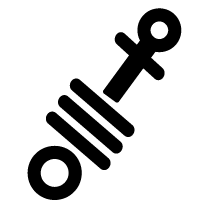 Front Suspension Smooth Without Bumps
Ninebot KickScooter F2 Pro

More Mileage, More Safety

Looking for a powerful, long-range and stylish KickScooter? The Ninebot F2 Pro KickScooter has it all and is the perfect fit for daily commuting. With a long range of up to 34 miles and a maximum motor output of 900W, you will experience an exceptional riding experience. The F2 Pro offers you everything you need such as a dual braking system, built-in indicators, a Traction Control System (TCS), front suspension for a smooth ride, an anti-theft electronic horn and more. Thanks to the intelligent functions and high performance, the F2 Pro makes your riding safe and fun.
20 mph max

. Speed

900

w 

Maximum Output

34 

Miles

Theoretical range


22 Miles 

at Max. Speed
22

% 

Max Slope

Kickscooter F2 Pro Features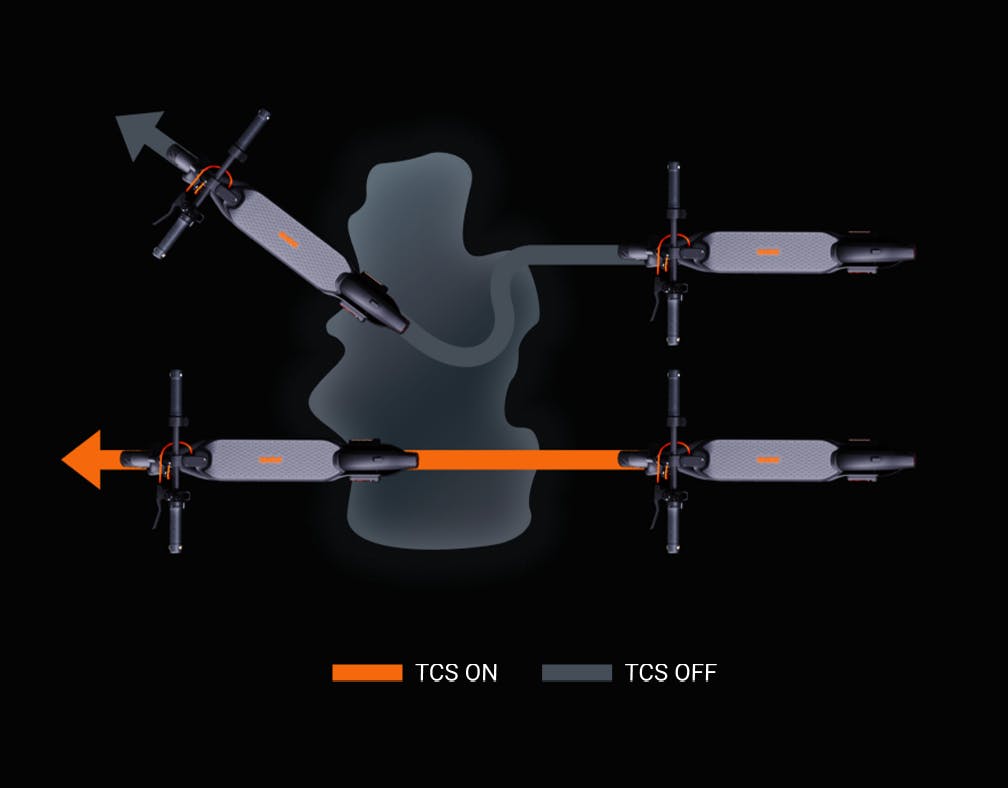 Skid-Resistant TCS for Worry-Free Riding
Segway-Ninebot takes the lead in introducing the Traction Control System (TCS) technology in the KickScooter industry. Precisely controlled by Segway-Ninebot's delicate controller algorithm, the F2 Series can increase traction on slippery roads, providing more stable and safer riding experience.
*This feature needs to be enabled via Segway-Ninebot APP.
The louder the safer
For safety, the KickScooter is designed with a high-decibel electronic horn to alert others near you. The anti-theft alarm can also be activated remotely in the Segway-Ninebot App on bluetooth.
Protected On Every Turn
Thanks to the built-in front and rear indicators you will be visible during the day/night. By showing the way you are going to the others, the indicators ensure safety and decrease danger when making a turn.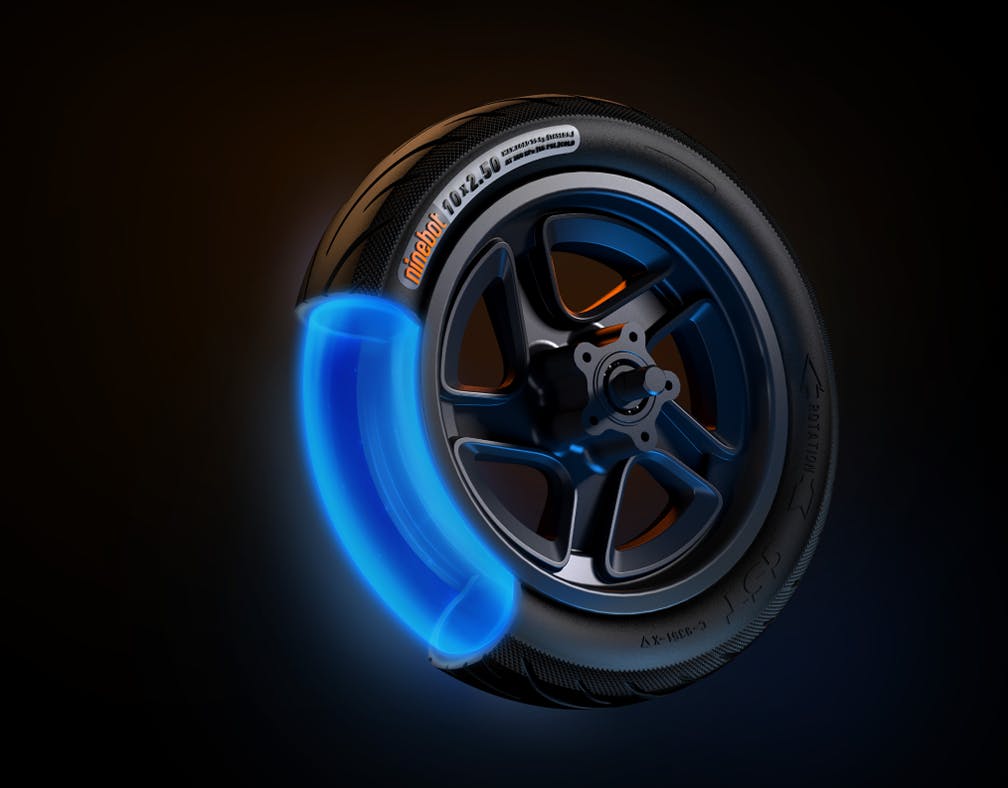 Move Confidently
The upgraded 10-inch self-healing tires with 58mm of width offer smooth riding on bumpy roads and rough terrain. The inner gel layer provides support in case of puncture, allowing you to continue your ride without maintenance.
Ready, Wet, Go
With a build of high-strength steel, the IPX5 waterproof KickScooter is ready to use for tough challenges in all weather.
Smart BMS, Smart Riding
Thanks to the Segway-Ninebot advanced Battery Management System (BMS) with 7 in total protection mechanism ensures the longevity of the battery cells and your safety at all times.