---
---
Segway Ninebot Kickscooter ES2

Your Next Adventure is Just a Kick Away

Powerful, durable, and lightweight, the Ninebot ES2 is the perfect choice for any road you travel.
Protect Yourself, Safeguard Your Ride
The ES2's structure was carefully analyzed by a CAE simulation system and passed through 6,214 miles of testing, so you know it's one of the most secure kickscooters out there. A Smart Battery Management System (Smart-BMS) constantly monitors your battery's power levels, keeping you safe and informed, wherever you go.

ES2 8.5 inch Dubl-battery E-Scooter 
Numbe ES2
Color black / white
Tire 8.5 inch
Motor specifications electrical machinery Motor 250W, peak 500W, 36V
MAX speed 25-30km / h
Battery Battay 5.2 * 5.2Ah (dual battery)
Charging time charge 4h
Lifetime kilometre 35-45 electric power boost
Load 120KG
Folded size 113x43x40
Expanded size 102x43x113
Packing size 109x21x36cm
Net weight N.W 12KG
Gross weight 13KG
Warranty:6 months battery,controller and motor
KickScooter ES2 Features
Ultra Lightweight, Ultra Sturdy
The ES2 KickScooter is built with aerospace-grade aluminum alloy that offers high strength and impressively light weight in equal measure, making your kickscooter powerful and conveniently portable.
Motor Power to Get You Further
The Ninebot KickScooter by Segway ES2 has motor power up to 700W and can reach a top speed of 15 MPH. The battery system is also equipped with an energy recovery system to help you go the distance.
Smart Battery Management System
Our Smart Battery Management System (Smart-BMS) closely monitors your battery cells to ensure battery safety and extended life.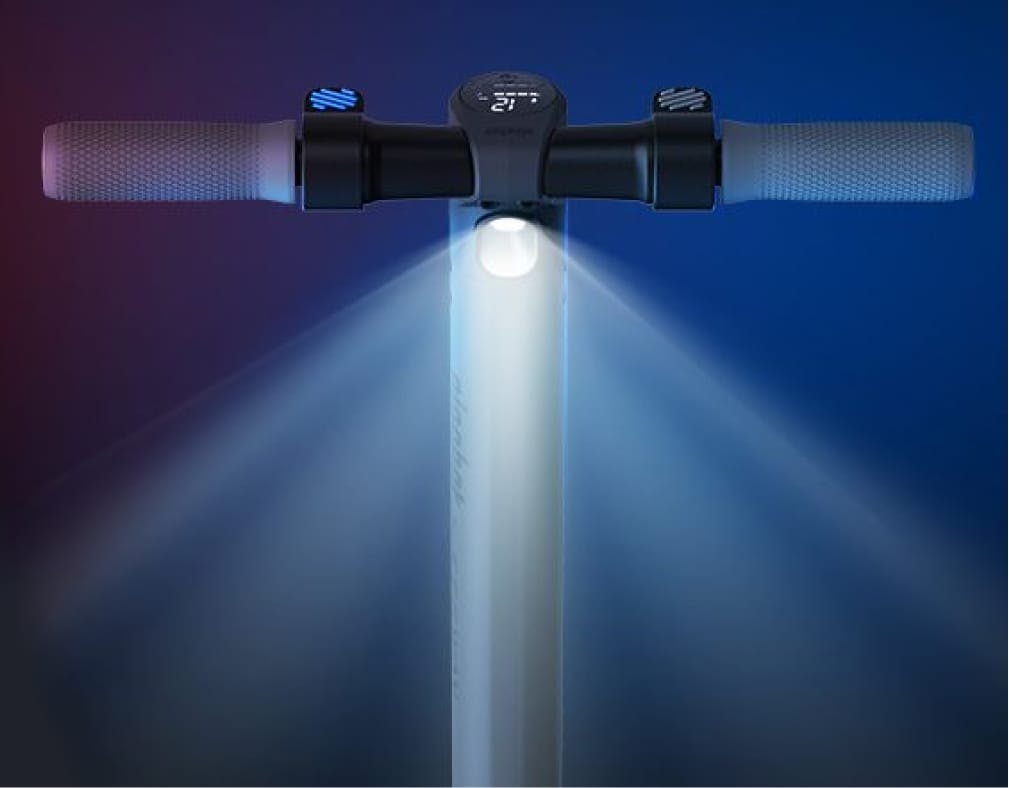 Light Your Way
Our front-facing lights are designed with a 1.5w, high-brightness LED light to illuminate the path ahead of you and increase your visibility to those around you. *Disclaimer: for your safety, please do not ride at night.
One-step Folding System
The 2nd Generation ES2 kickscooter is sleek, lightweight, and features a one-step folding system so you can carry it on public transportation, store it in your car, and take it to any destination you desire.
Easily Manage Every Trip
The Ninebot Kickscooter by Segway ES2 has its own mobile app so you can easily manage rides with a single tap, from anywhere, at any time.
Dual Suspension System
Front-wheel suspension maximizes riding stability, cushioning you from bumps and absorbing shock so you can enjoy a perfectly smooth ride.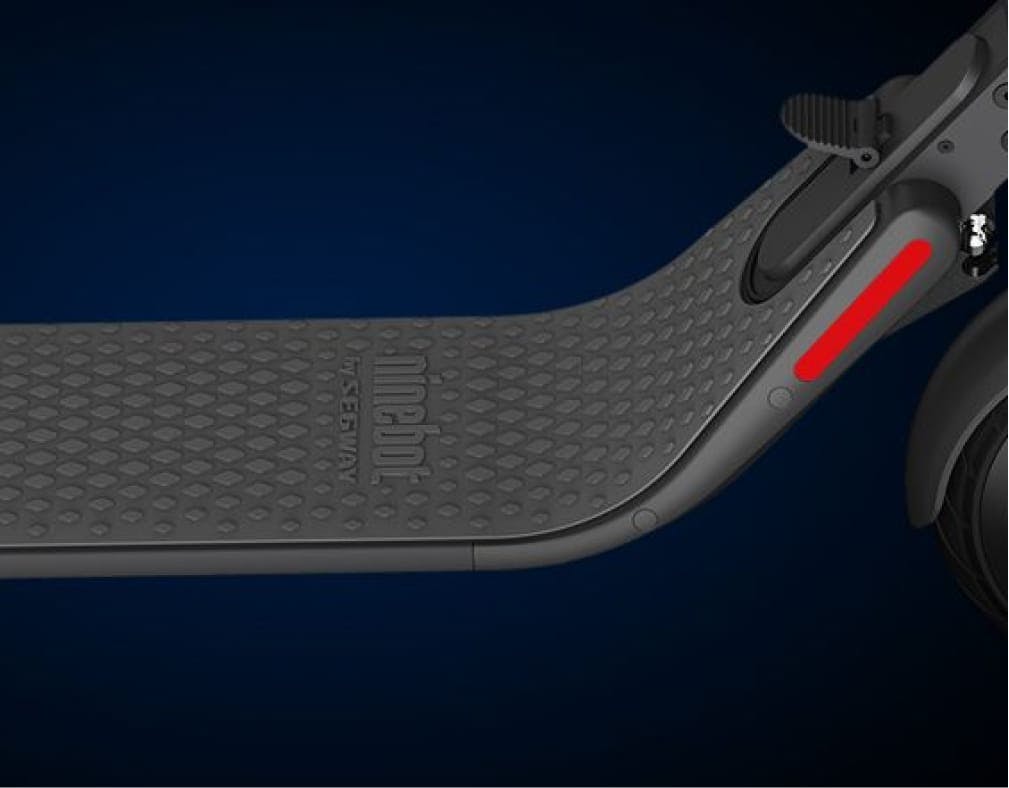 Stable and Reliable
Our impressively sturdy platform is designed with a slip-resistant surface for extra safety and ultimate comfort.
Stop and Go Easily
Designed to be simple and user-friendly, the ES2 allows you to have full control over your ride with a single push of your thumb.
Dual Braking
The Dual Braking System of the ES2 includes a mechanical brake and an electrical brak, allowing it to stop within 13 inches at speeds up to 12.4 MPH.
---