---
---
Segway Ninebot GoKart Pro

Experience Elevate Power

The GoKart PRO achieves new levels of performance and refinement. Tested by a professional go-kart racer over the course of 2 years, this electric go kart was fine-tuned in areas such as steering and durability to achieve maximum performance.


Fun for All
The Ninebot GoKart PRO is designed with an adjustable frame and steering wheel to fit riders between 4'5" and 6'3" and can carry up to 220 lbs. *Riders between the ages of 14-18 require adult supervision.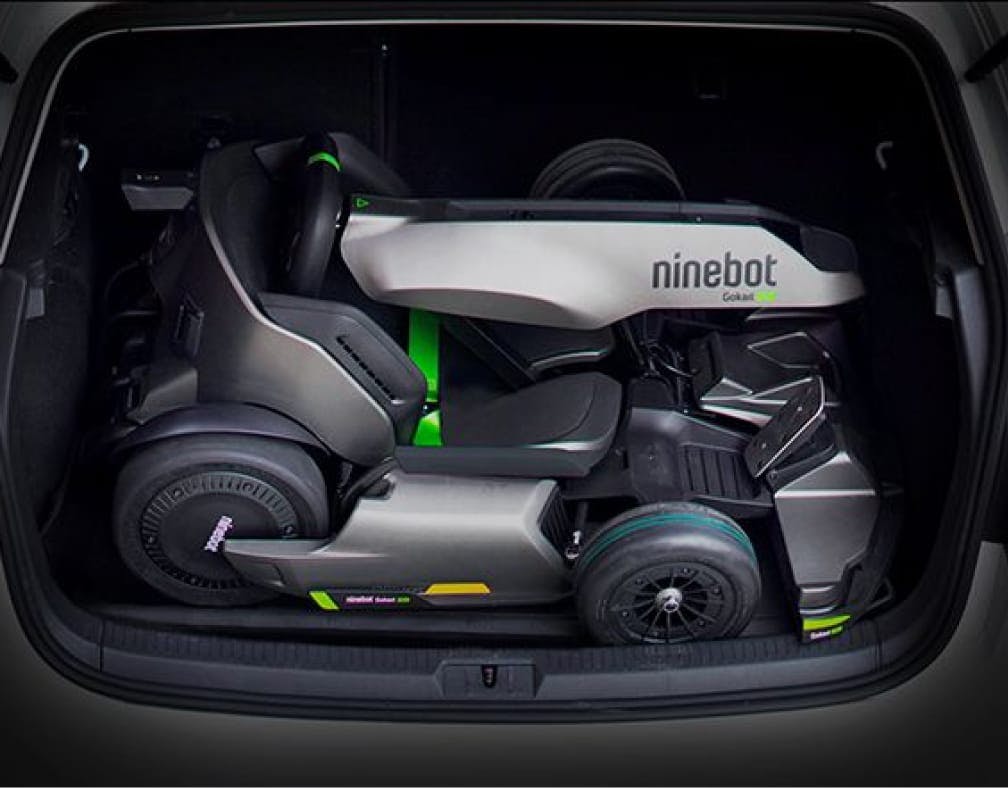 Take It Everywhere
The Ninebot GoKart PRO is collapsible and able to fit into most vehicle trunks, allowing you to take it wherever you want to go.
Drift Like A Pro
Without a hall sensor, the Ninebot GoKart PRO's customized high-end brushless motor uses pure copper coil and features small internal resistance and reduced heat and electricity loss, thus improving the cruising capacity of the GoKart PRO.
Special Drifting TPE Rear Tires
The cutting-edge TPE rear tires bring users the most exciting drifting experience ever in this electric go kart. In addition, the controllable rear-end high-speed cornering make it easier to show off drifting techniques that rival those of a professional racer.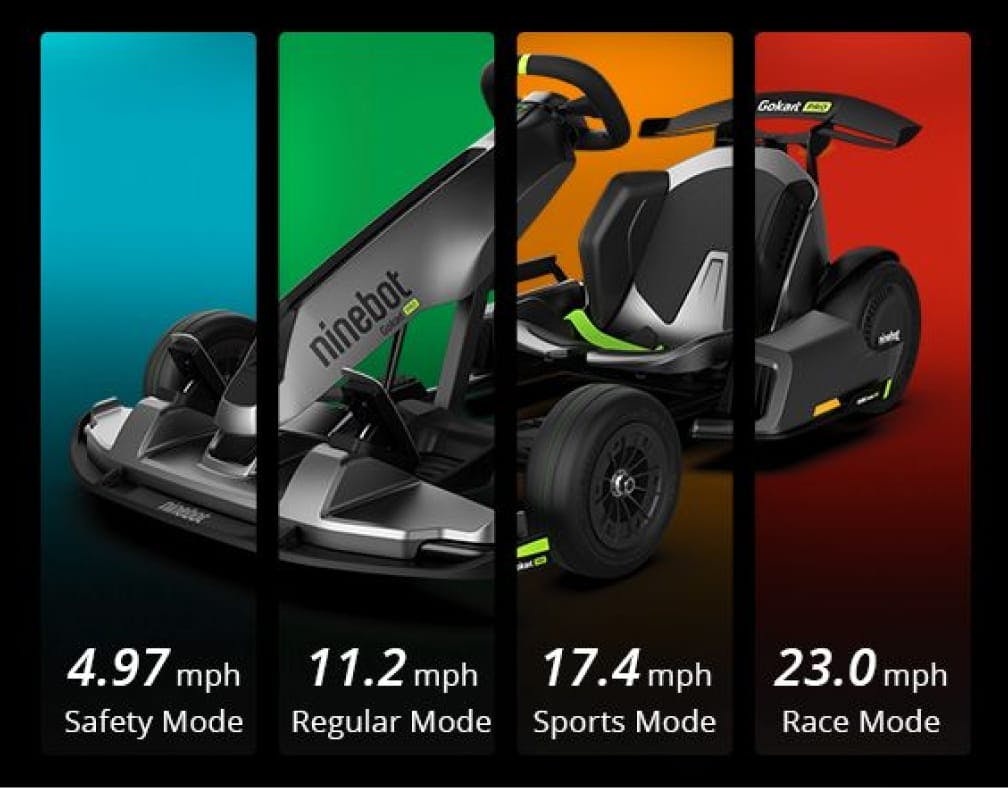 Four Riding Modes
Get ready to experience go-karting like never before with power oversteer drifting. Easy for every level of rider to learn on, the Ninebot GoKart PRO comes with four riding modes. For beginners, Safety Mode offers speeds of up to 4.97mph. Regular Mode is great for riders who are starting to get used to the GoKart PRO, with a top speed of 11.2mph. Sport Mode, with a maximum speed of 17.4mph, is great for more experienced riders. Finally, Race Mode is perfect for those who have become experts on the GoKart PRO, with a top speed of 23mph.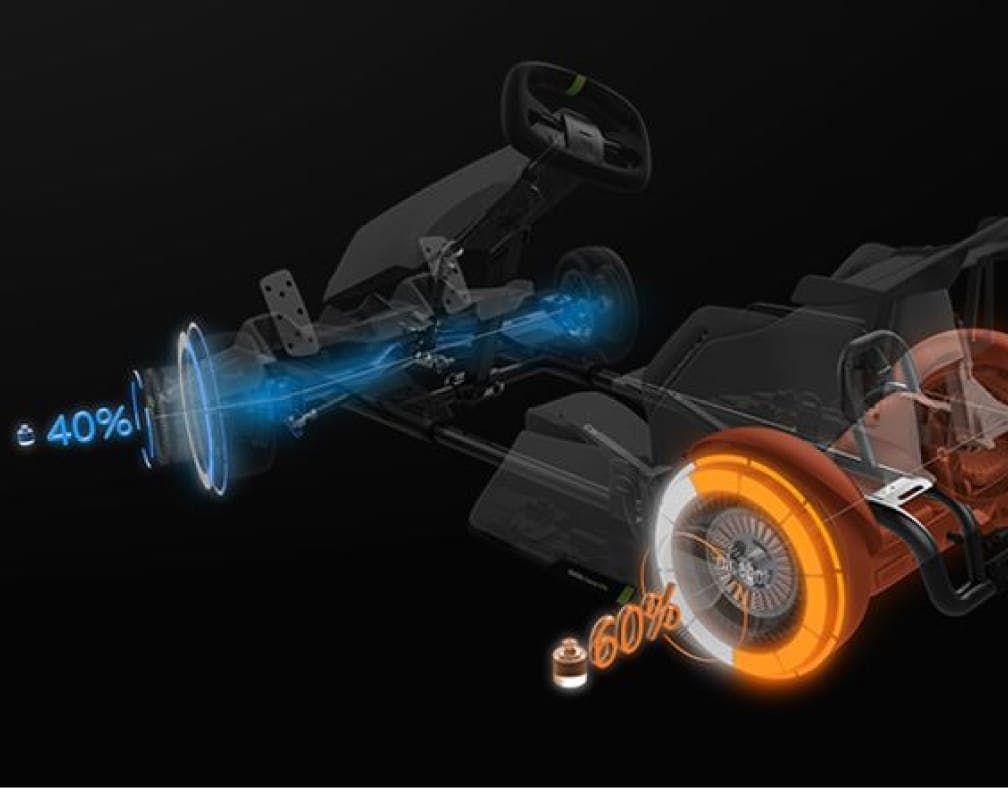 Designed As Supercars
The GoKart PRO has an RR design, meaning that the rear engine and the rear-wheel drive are set up like supercars, and the weight distribution designed to be 40% front and 60% rear.
Triple Anti-Collision Protection
The front end of the GoKart PRO features three layers of TPE impact protection to increase the safety of the rider. The first layer is the steel frame, which protects the body to maintain the shape. The middle layer is a High Polymer material that can absorb the shock and impact of collision. Finally, TPE front lip outer layer is there to reduce damage during a collision.
High-Strength Steel Frame
The Ninebot GoKart PRO comes with a high-strength steel frame that can carry a payload of up to 220 lbs and reduces chassis flex during high-performance driving.
Dual-Communication Technology
This electric go kart's dual-channel transmission systems consisting of wire transmission and Bluetooth transmission will guarantee stable communication while riding.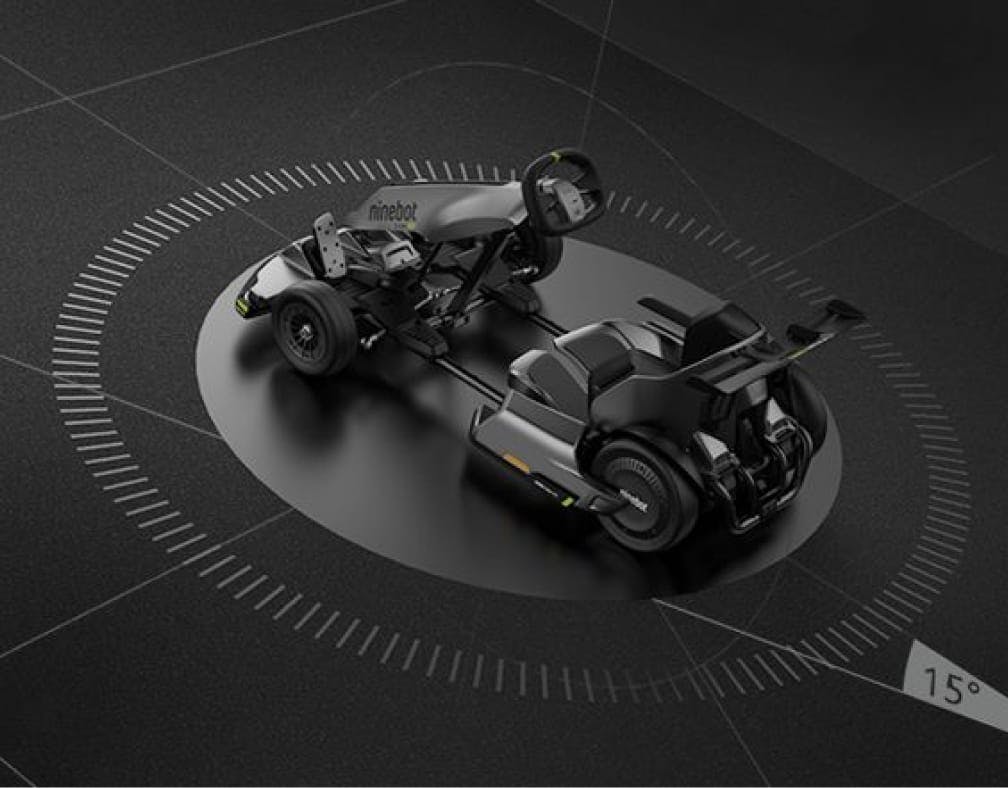 Auto-Hold System
The automatic holding system prevents slippage when the GoKart Pro is parked on a slope.
Specification:
Top Speed: 40km/h (race mode)
Range: 25km
Torque: 96nm
Motor Power: 900W
Max Output Power: 4800W
Acceleration: 1.02G
Loudspeaker system: Yes
Air Vented Battery System: Yes
Tyres: CST Drift Type
Drift mode: Inertia Drift and Dynamic Drift
Torque Vectoring: App controlled
---