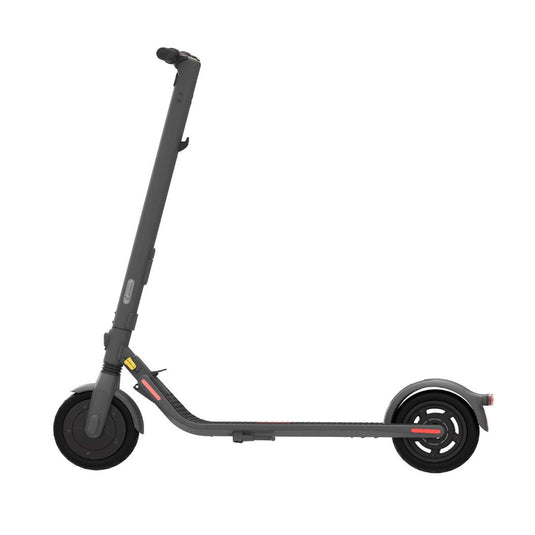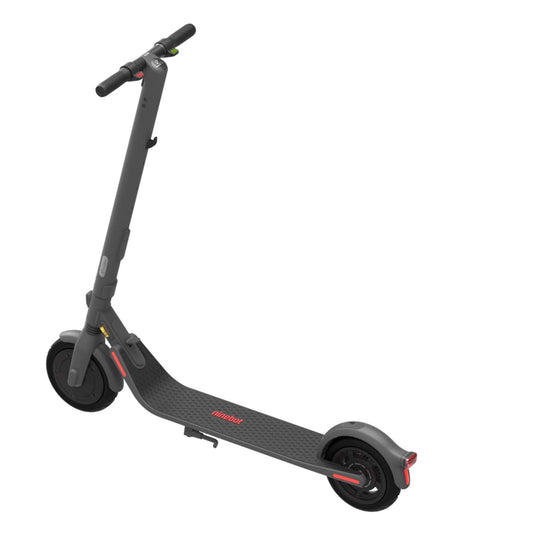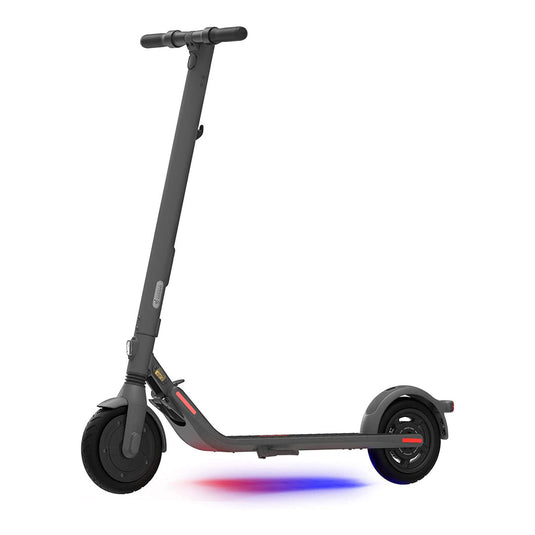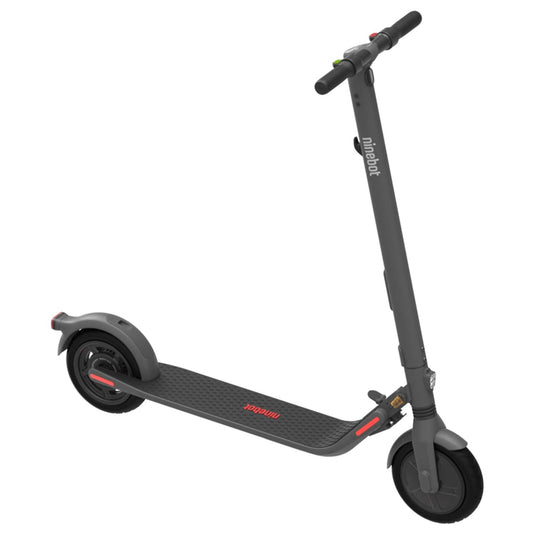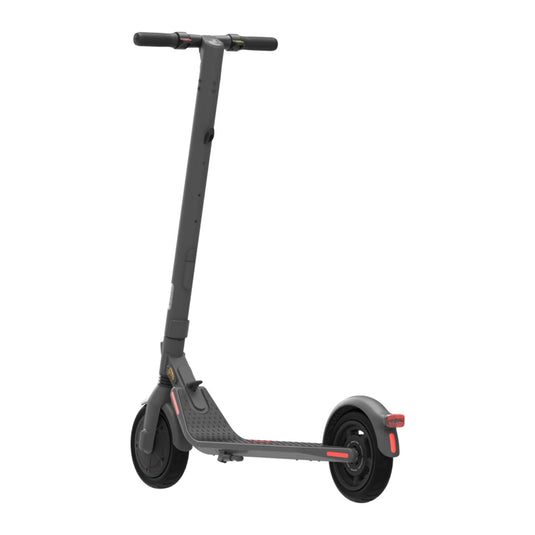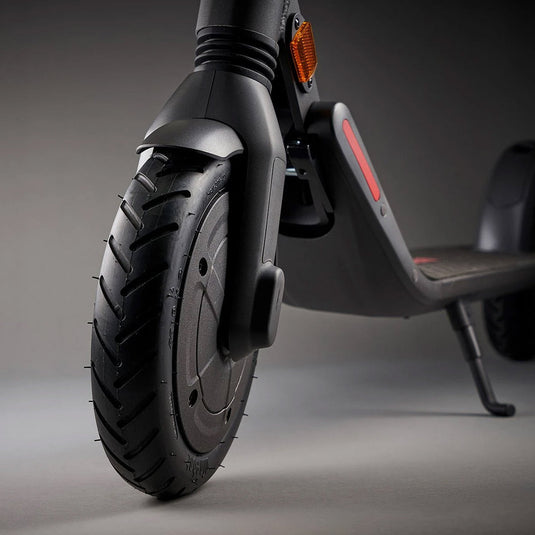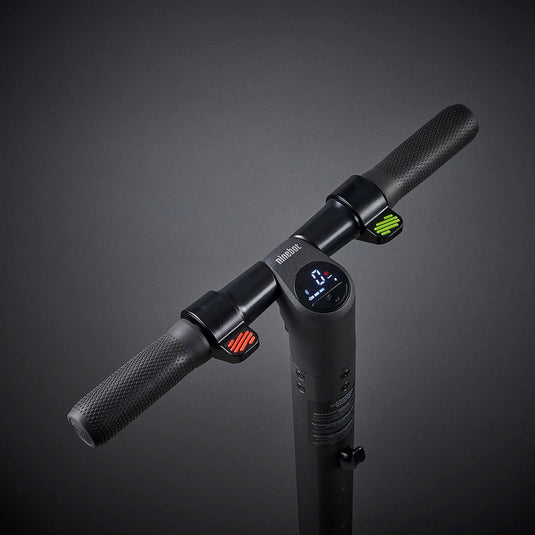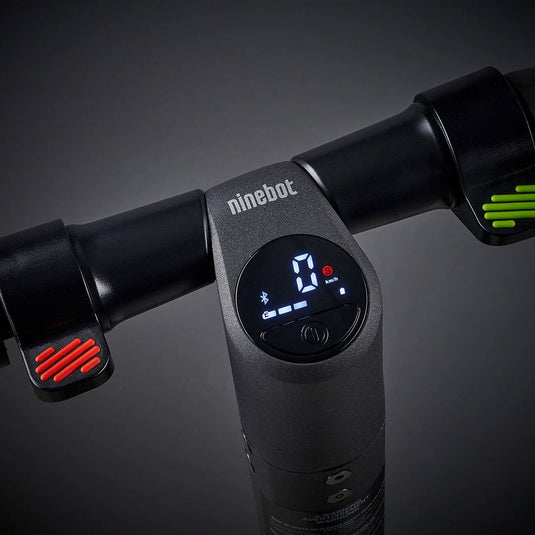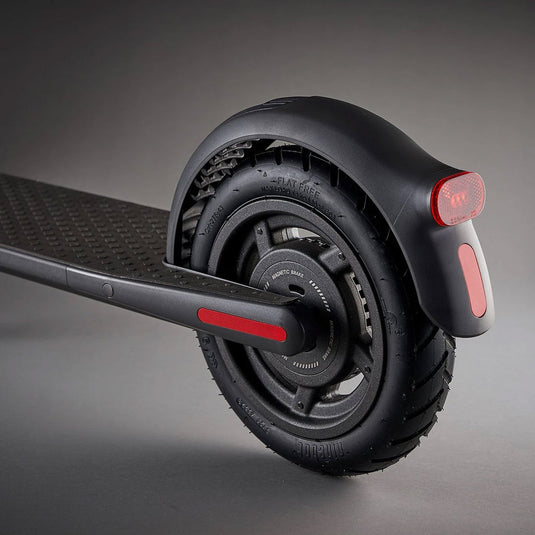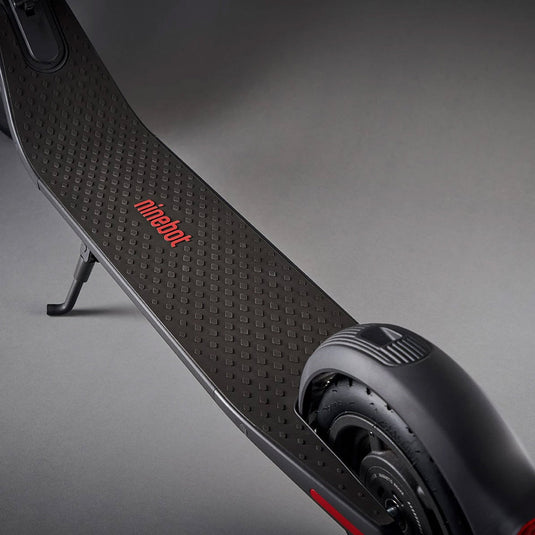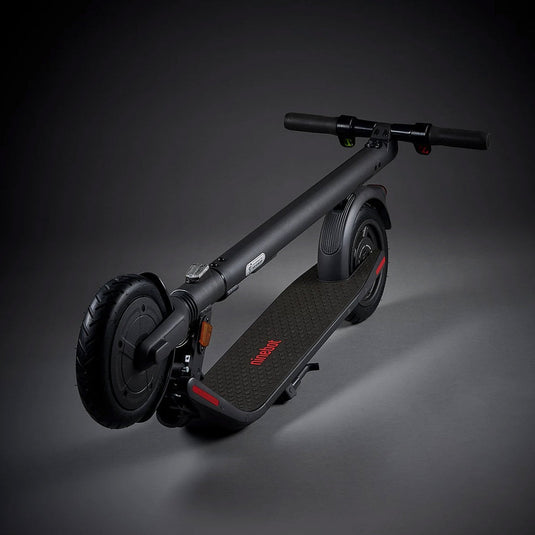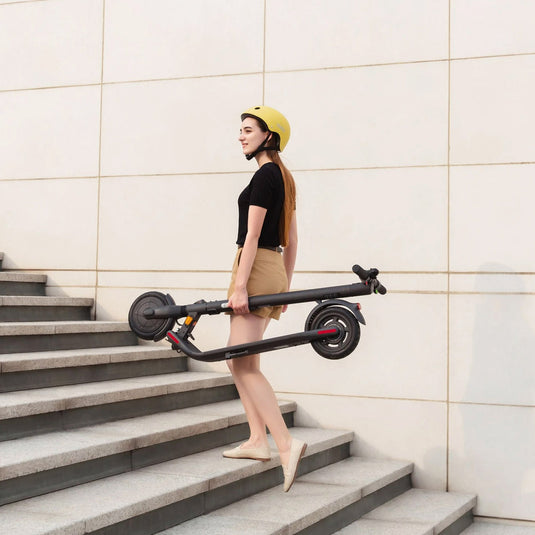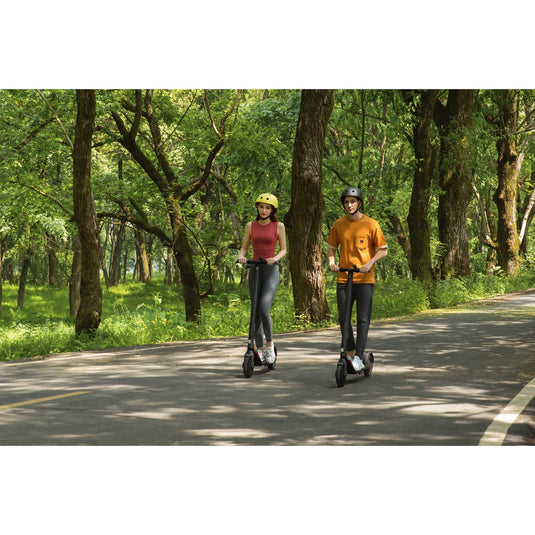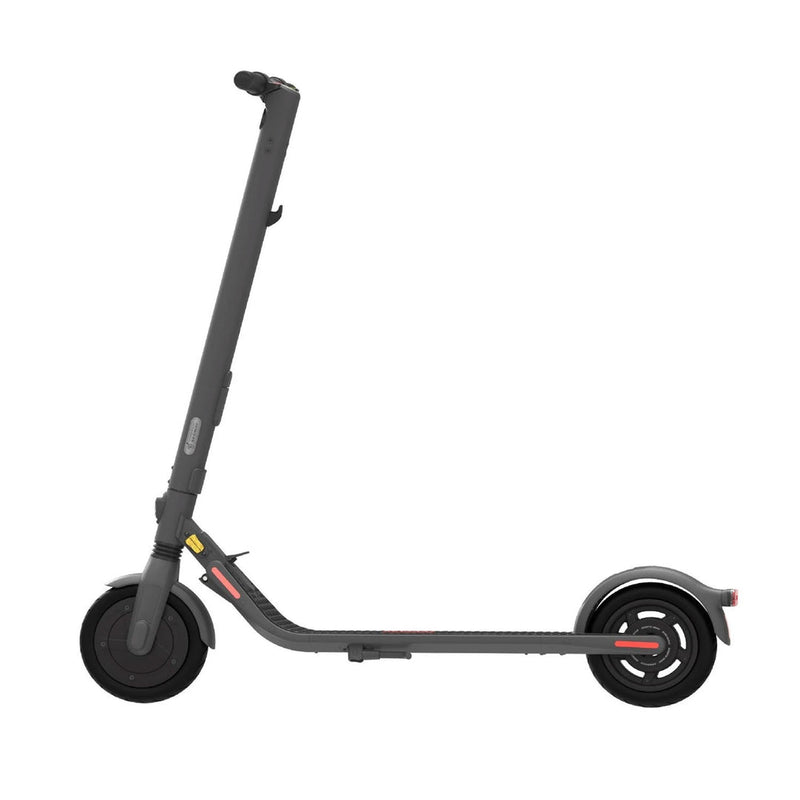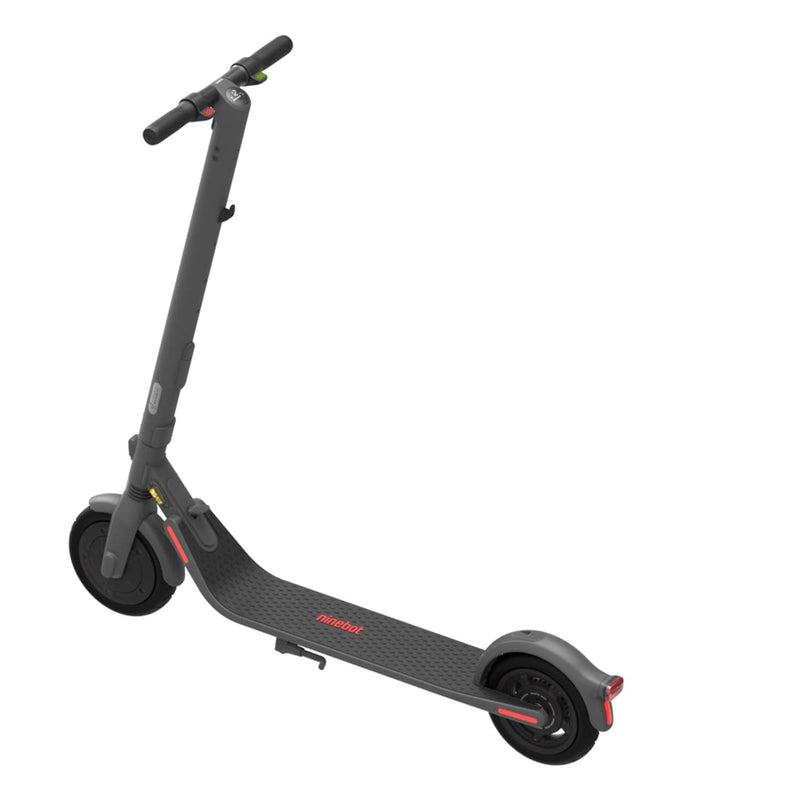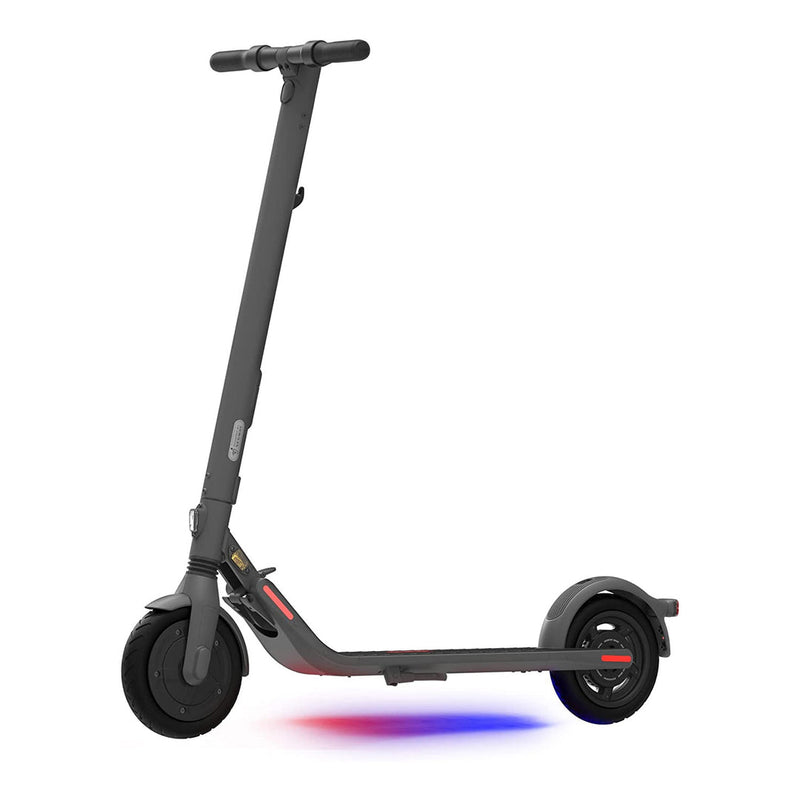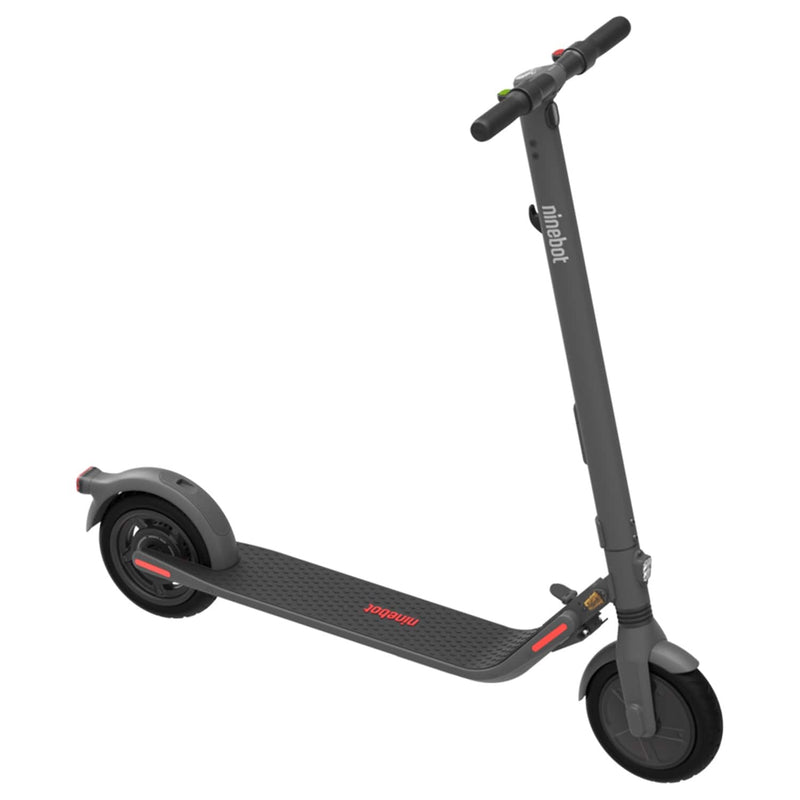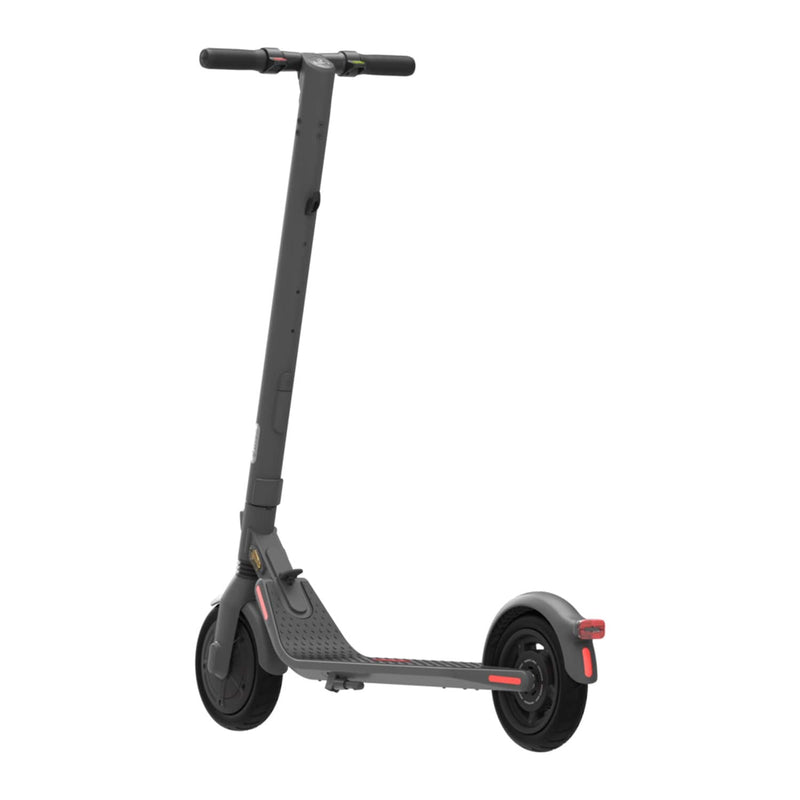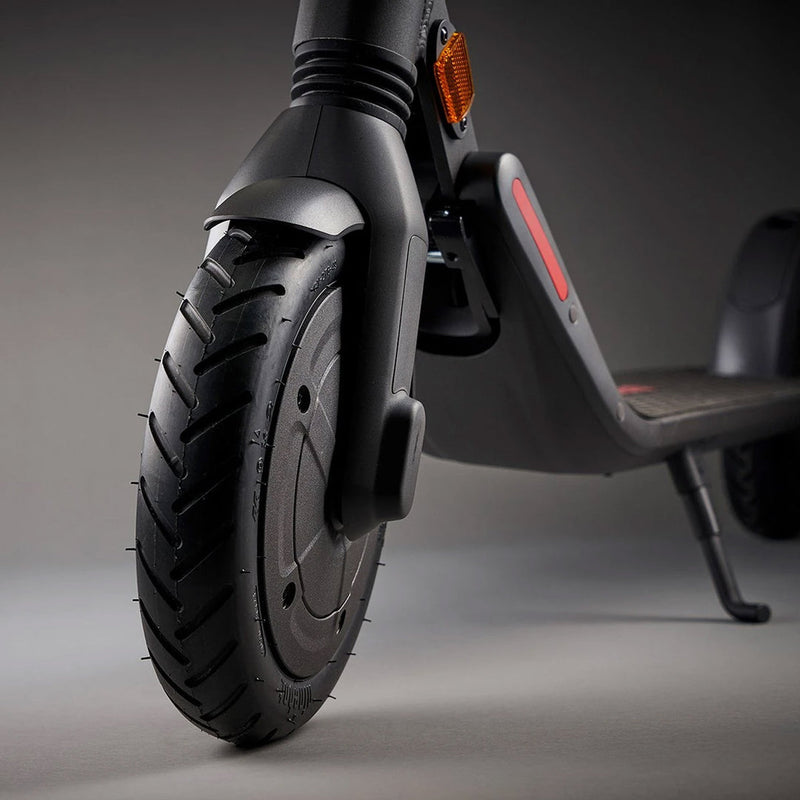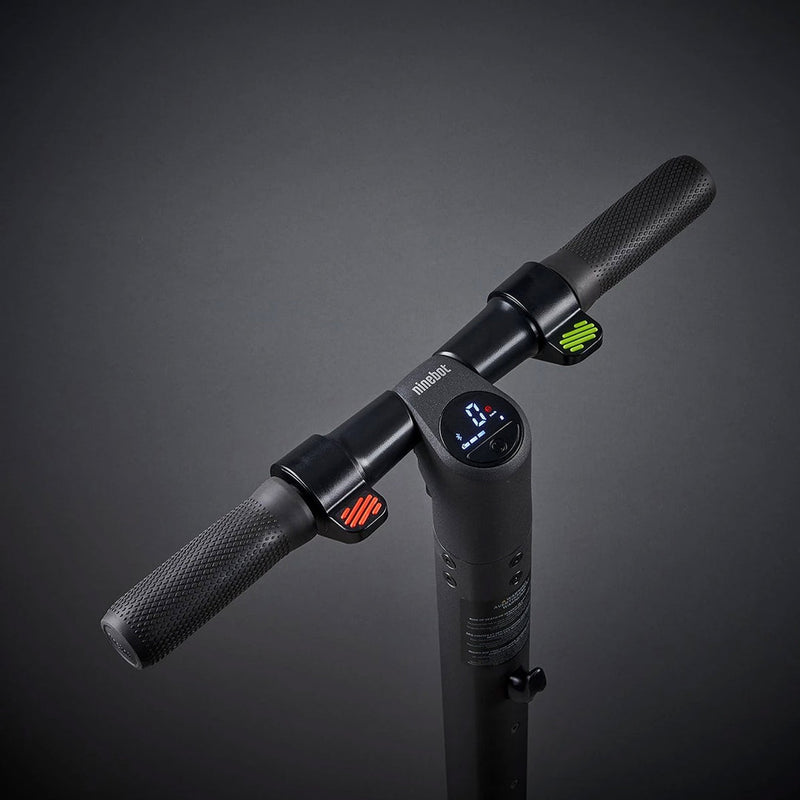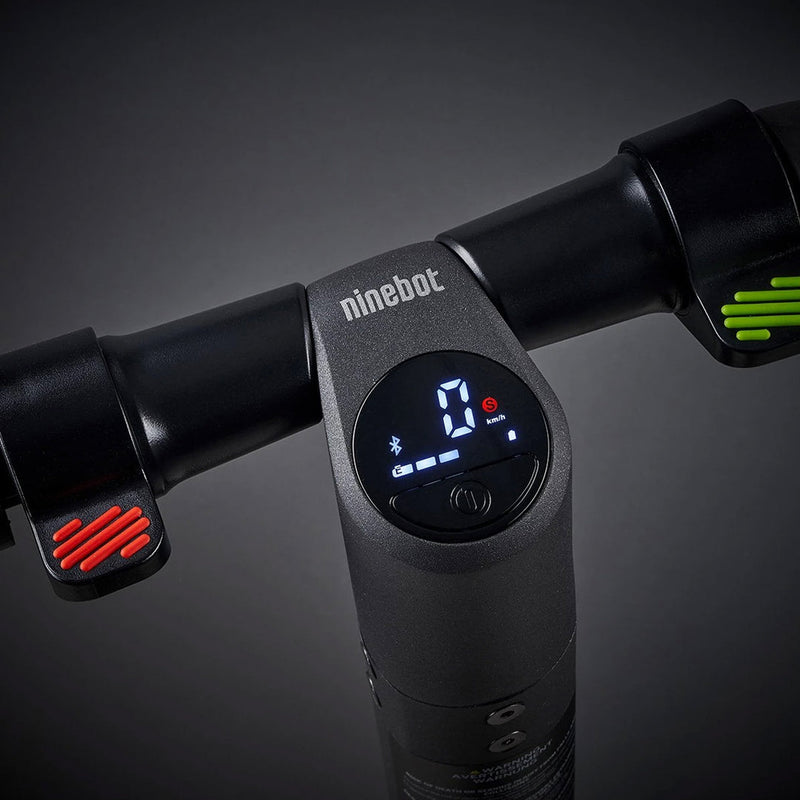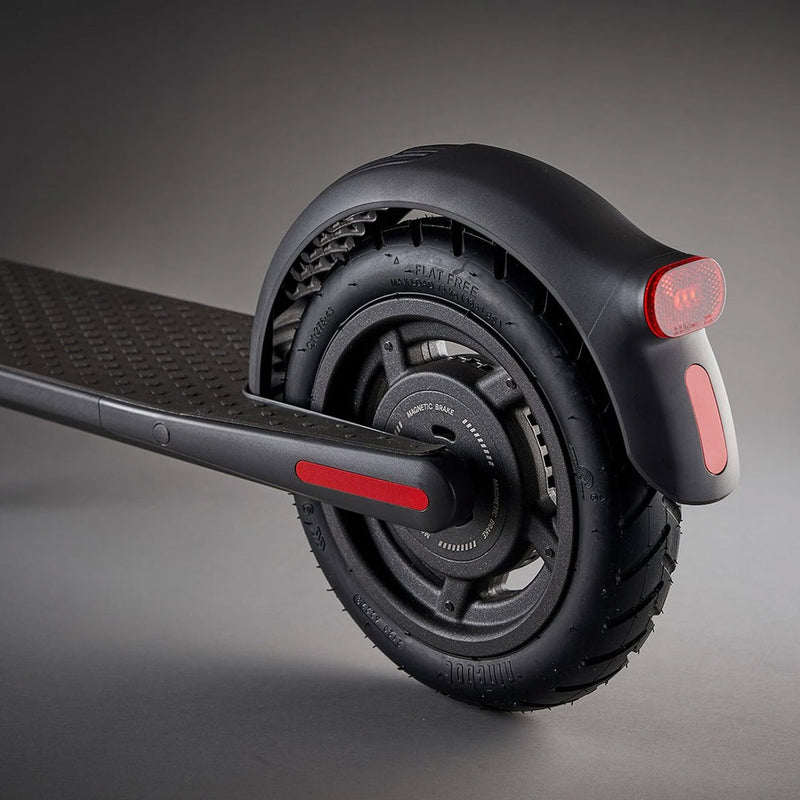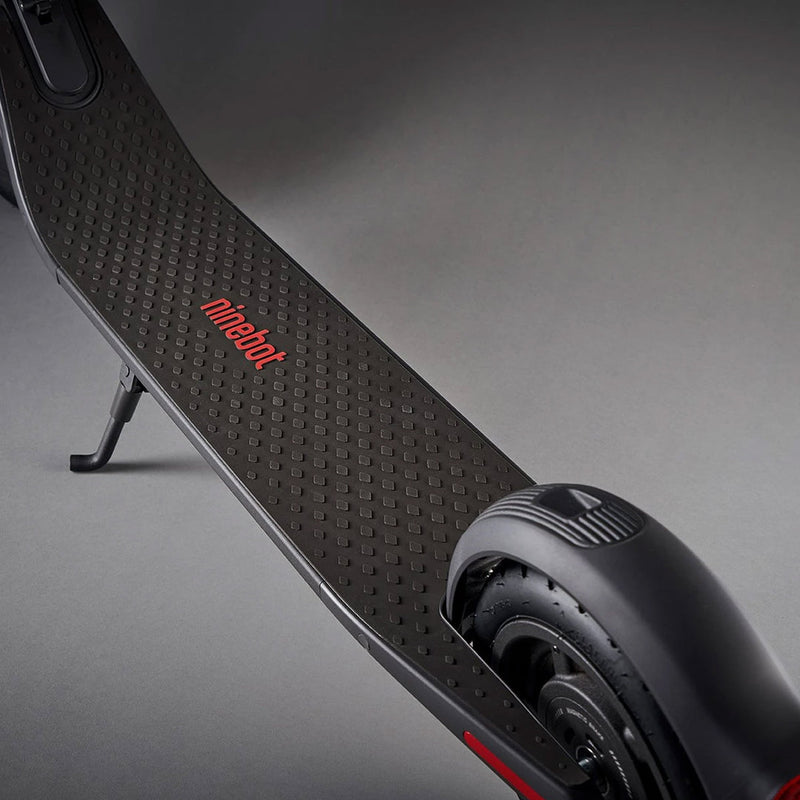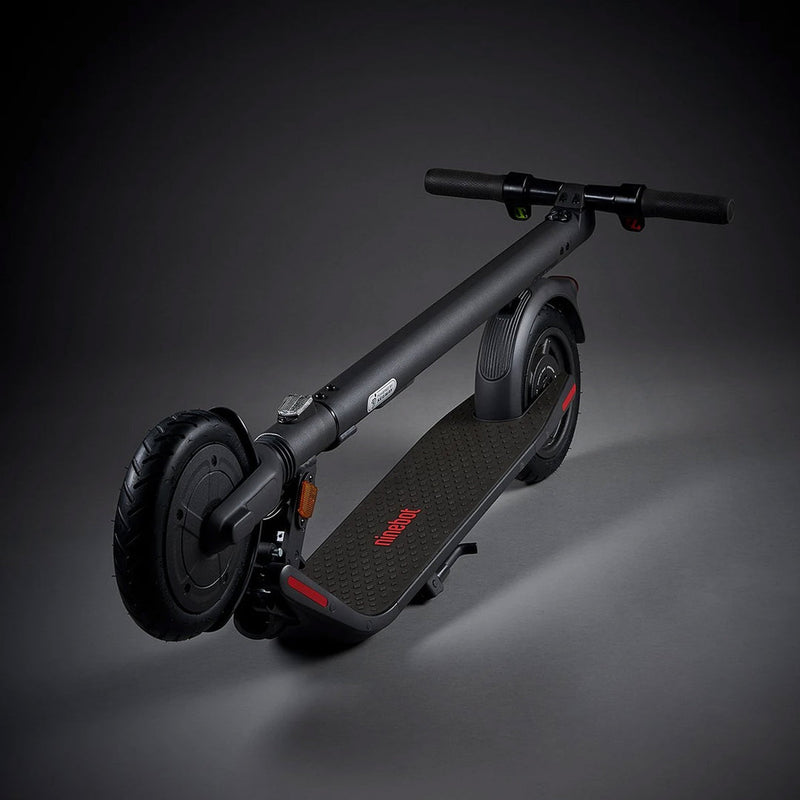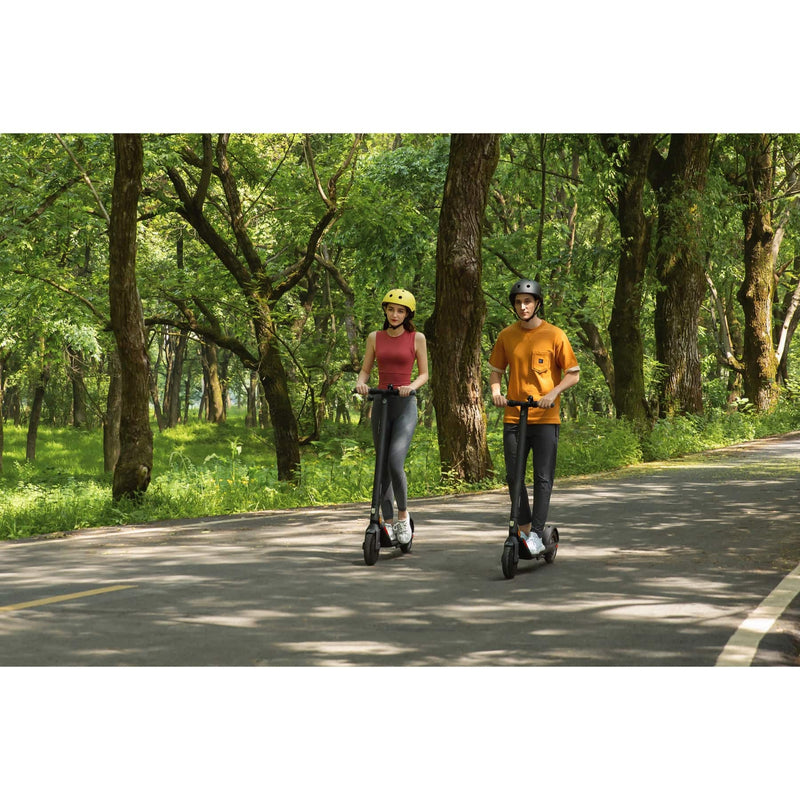 The Ninebot KickScooter E25 Powered by Segway sits above the E22 in the Ninebot range, with a powerful 300W motor, delivering an improved top speed of 25km/h and greater potential range thanks to the uprated 215Wh battery mounted into the stem.

It's also an e-scooter for statement makers, coming equipped with app-adjustable ambient lighting under the foot pad.

The E25 is equipped with front, side and rear E MARK certified reflectors, front, rear and brake E-MARK certified LED lights to ensure rider's safety in dark conditions. It can be fully charged in around 4 hours and achieve an optimum range of 25km.
The Ninebot Kickscooter E25 Electric Scooter is a personal transporter which combines utility, style and comfort in one
Switch between different modes (Eco, Normal and Sport) to suit your riding needs. Longer Battery Life Eco Mode: Ride up to 20 km/h, your Kickscooter can last up to approx. 25 km; Enhanced Experience Normal Mode: Holds a max speed of approx. 25 km/h, a perfect balance between speed and battery life; Fast and Furious Sports Mode: In addition to quick startups, the E25 can handle climbing angle of up to 15% with ease
High-quality hard rubber grips will last longer and are comfortable to hold onto. The levers are differentiated by contrasting colors, red for brakes and green for throttle
The E-ABS electronic regenerative brake, magnetic as well as that mechanical foot brake all work independently and always ensure a safe braking distance. The powerful front (2.5 W), rear and brake LED lights to ensure the rider's safety in dark conditions
Colors of ambient lighting mounted under the footboard are easily customizable via the Segway-Ninebot App
Alert fellow riders and pedestrian with a loud and crisp ring with the press of your thumb
Its 9-inch non-pneumatic tires filled with foam are puncture-proof. The large wheel diameter together with the cruise control option and front shock absorbers will guarantee a comfortable riding experience. The E25E is capable of climbing an inclination of up to 15% without any difficulties at a maximum speed of 25 km/h and a maximum payload of 100kgs
Stay protected from splashes thanks to the extended mudguard and the IPX4 rating (waterproof)
The front-wheel-drive E25 Kick Scooter's 300 W motor is powered by a 215 Wh (5960 mAh) lithium-ion battery which has a charge time of 4 hours
Folds compact for easy storage
Measures 119 cm long, 42 cm wide and 36 cm high (when folded), 116 cm long, 42 cm wide and 117 cm high (when unfolded)
Warranty:6 months battery,controller and motor
Specifications
| | |
| --- | --- |
| Maximum Speed | 25 km/h |
| Maximum Range | 25 km |
| Motor Power | 300 W |
| Speed Modes | 3 |
| Cruise Control Settings | Yes |
| Battery Recharging Time | 4 hours |
| Battery Capacity | 36 V 5,96 Ah 215 Wh |
| Water Resistance | Limited splash resistance, shouldn't be used in rain |
| Suspension | Front |
| Wheel Type | Solid |
| Wheel Size | 22,9 cm |
| Download User Manual | Click Here |