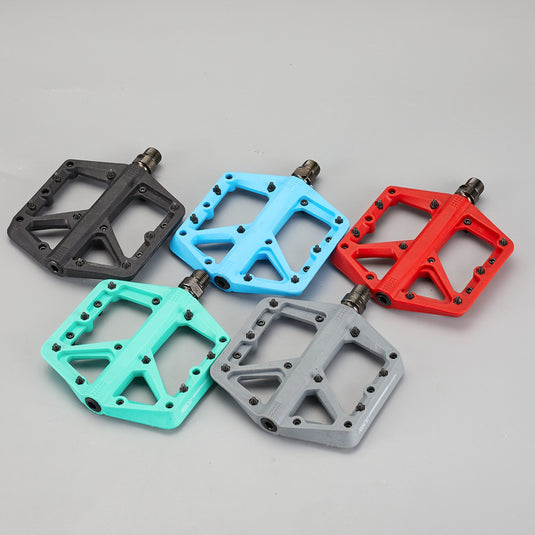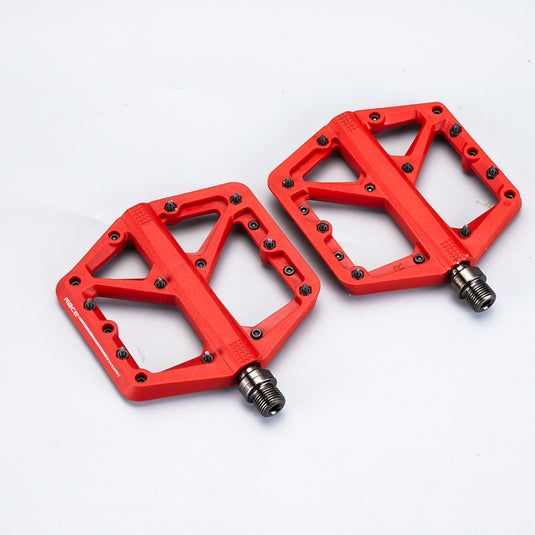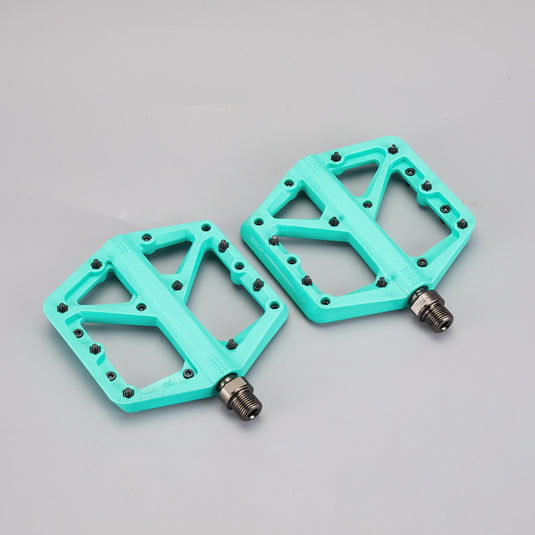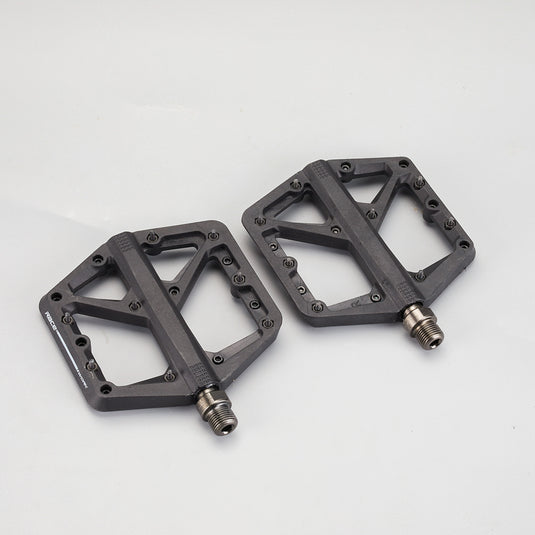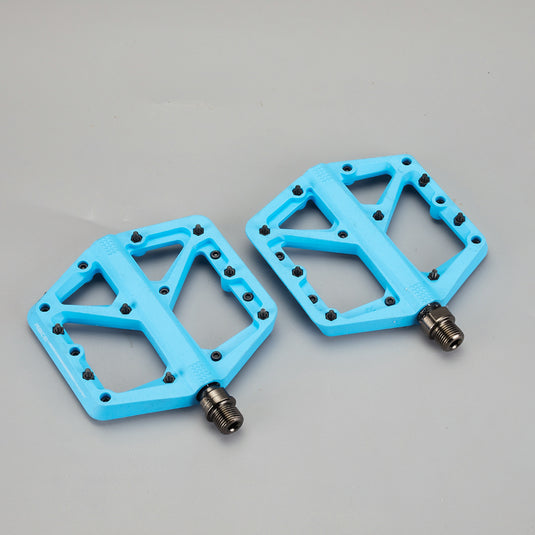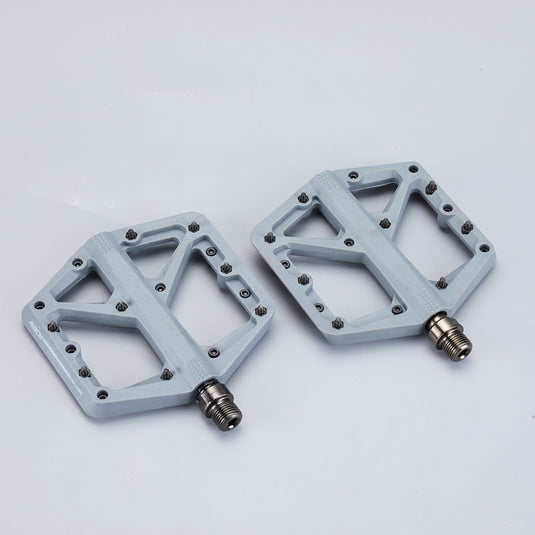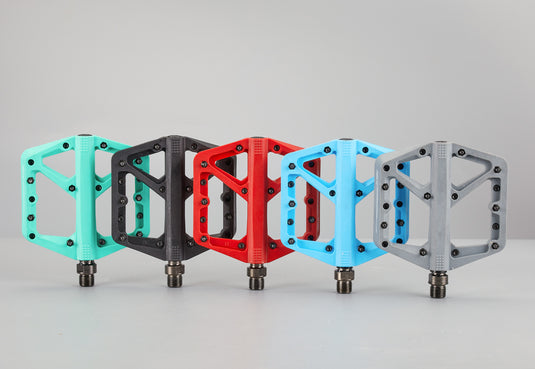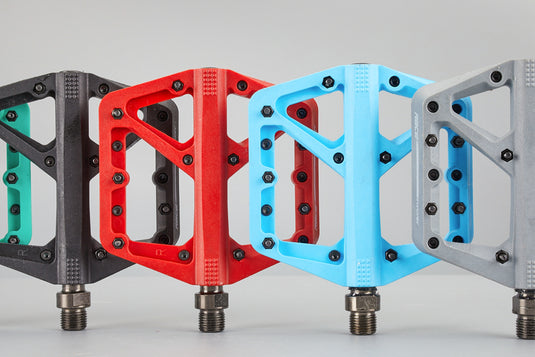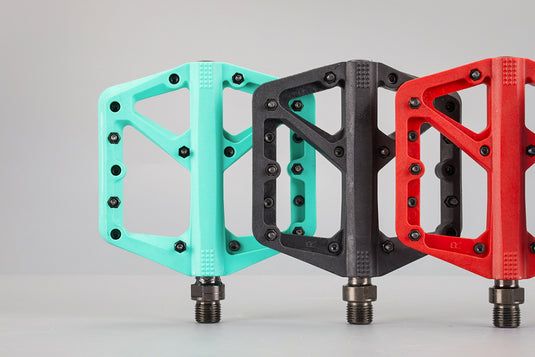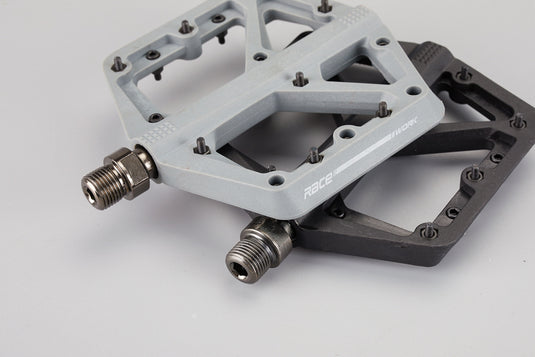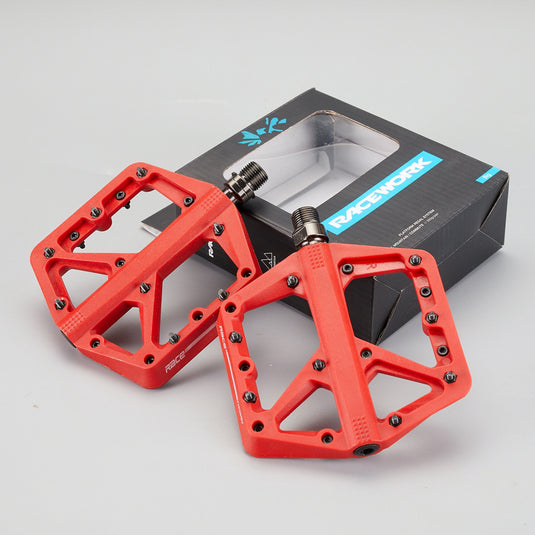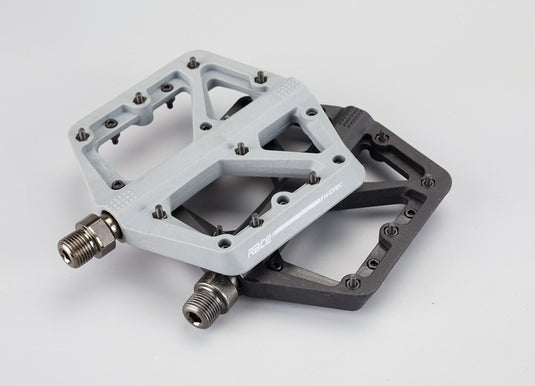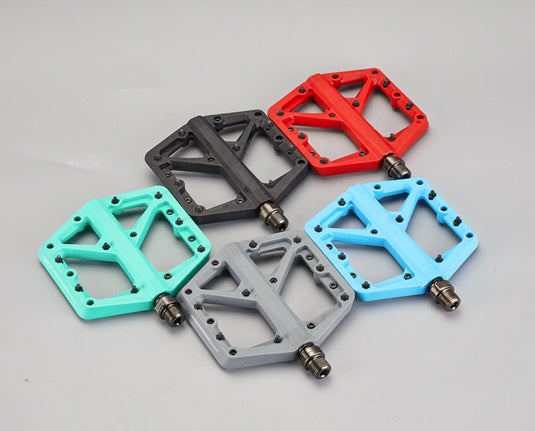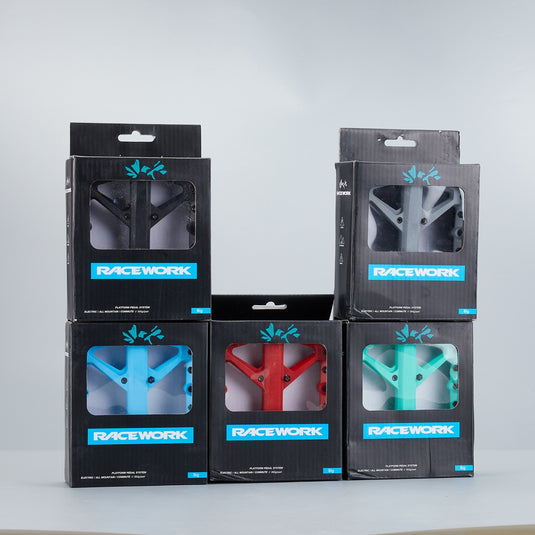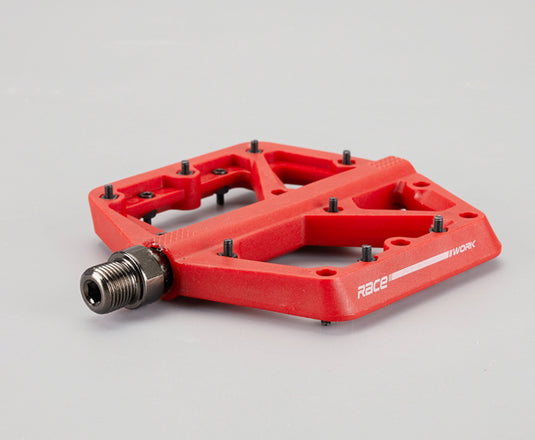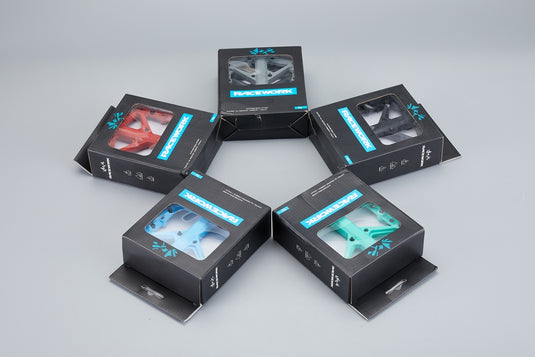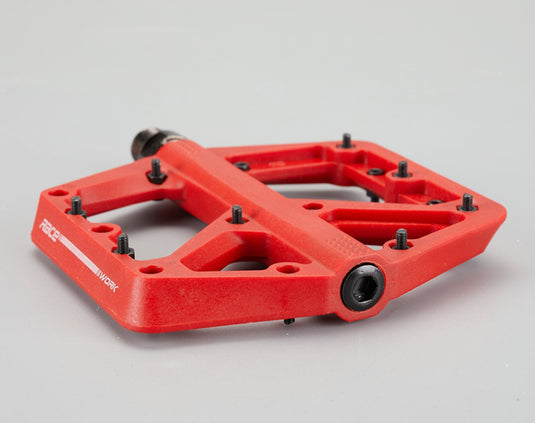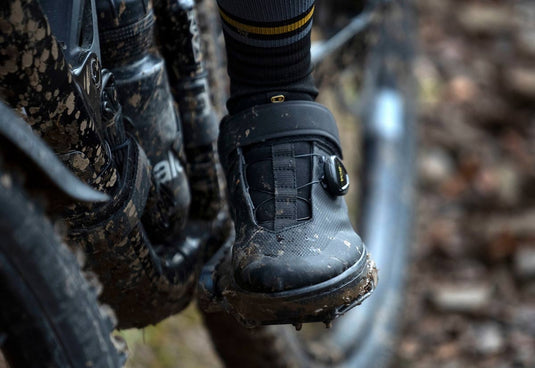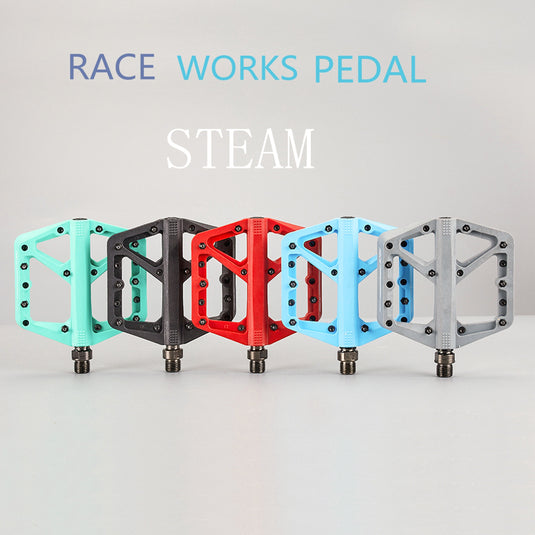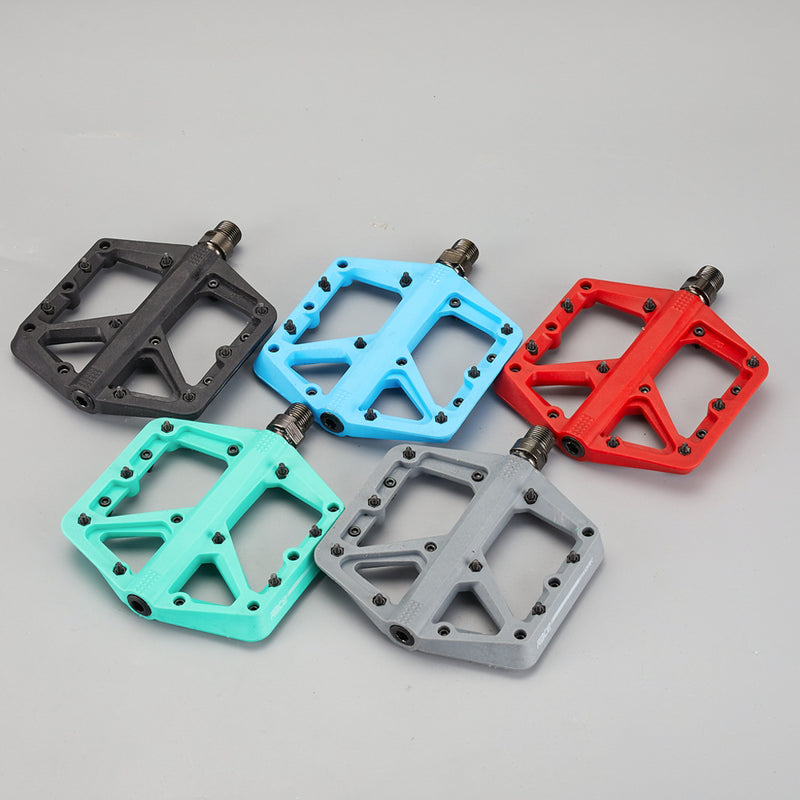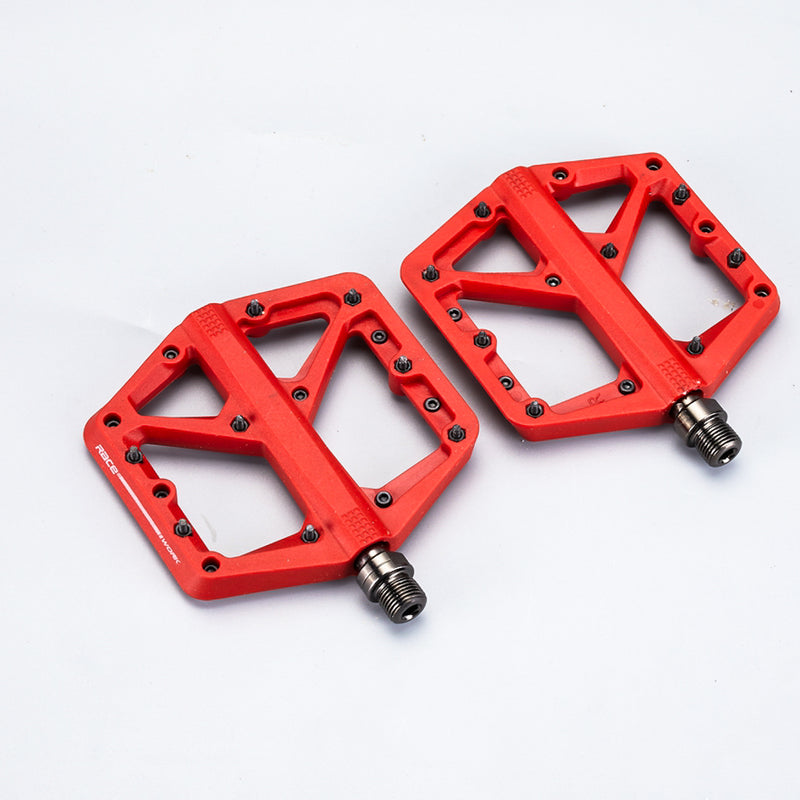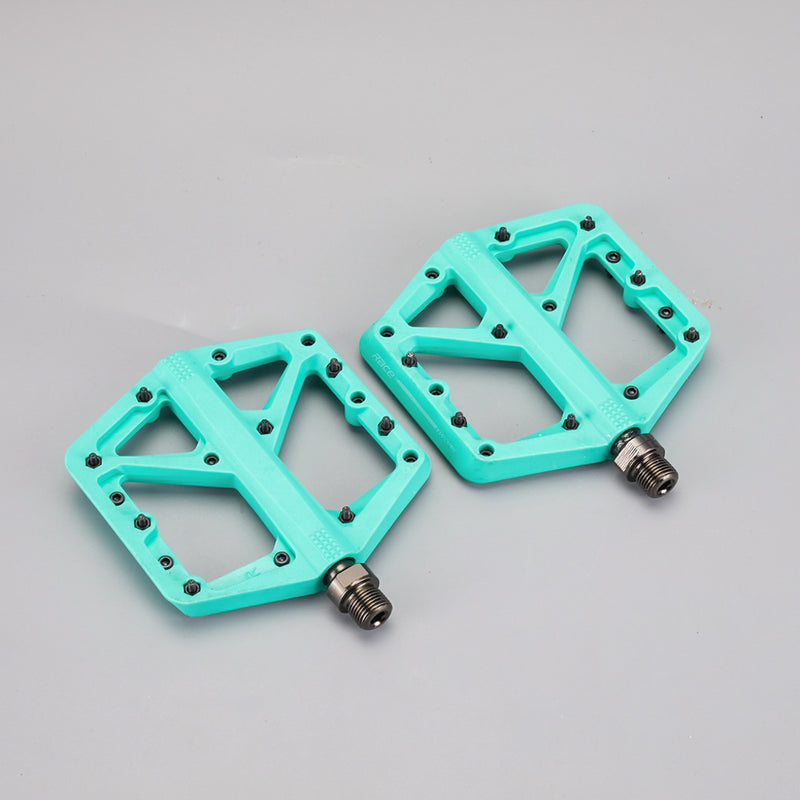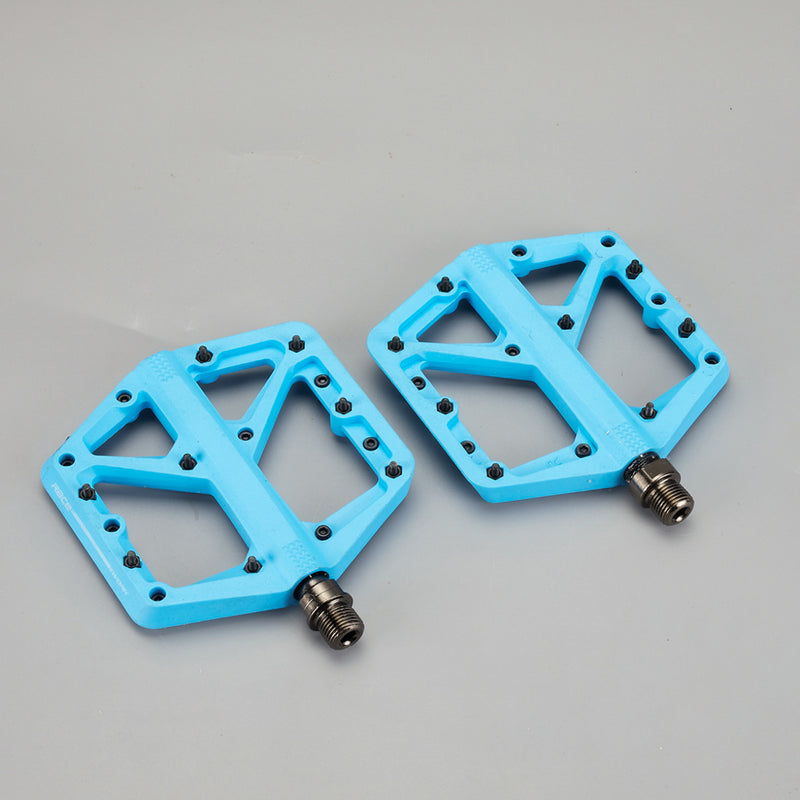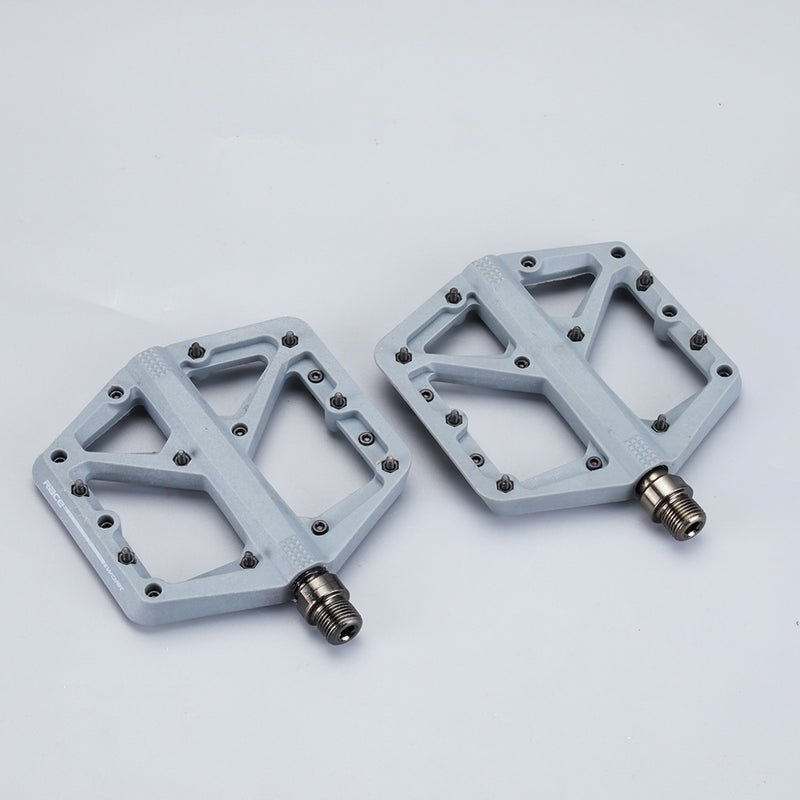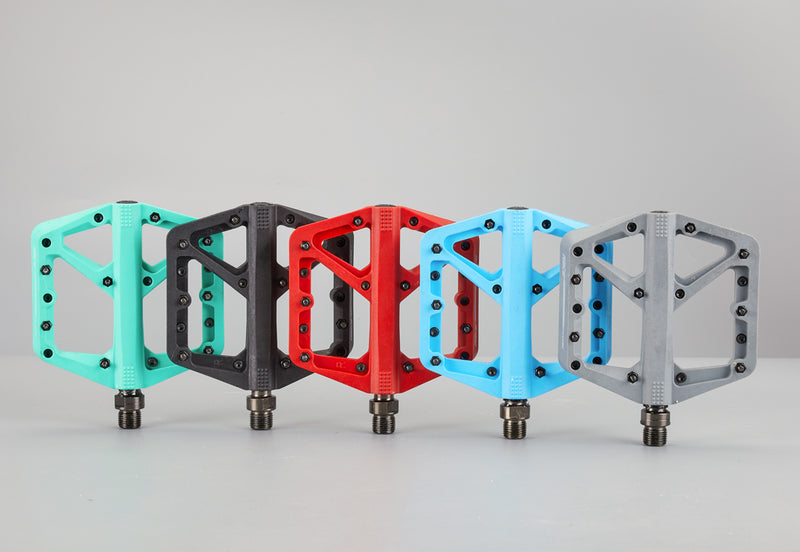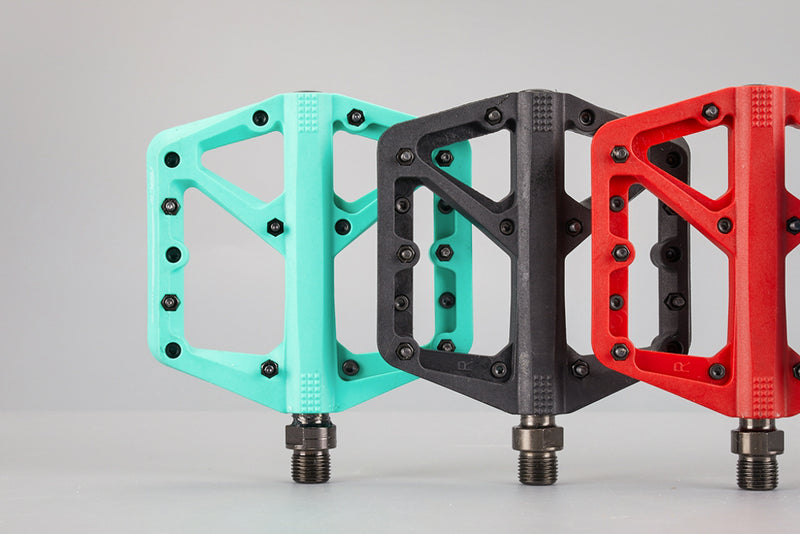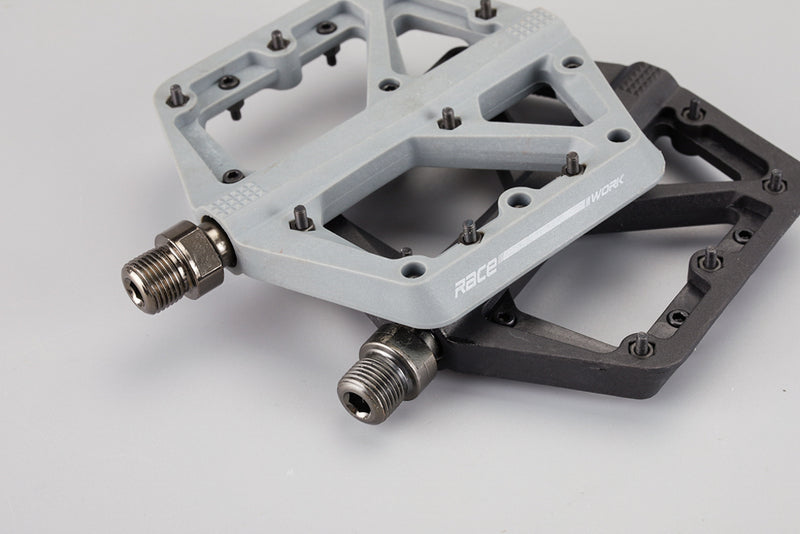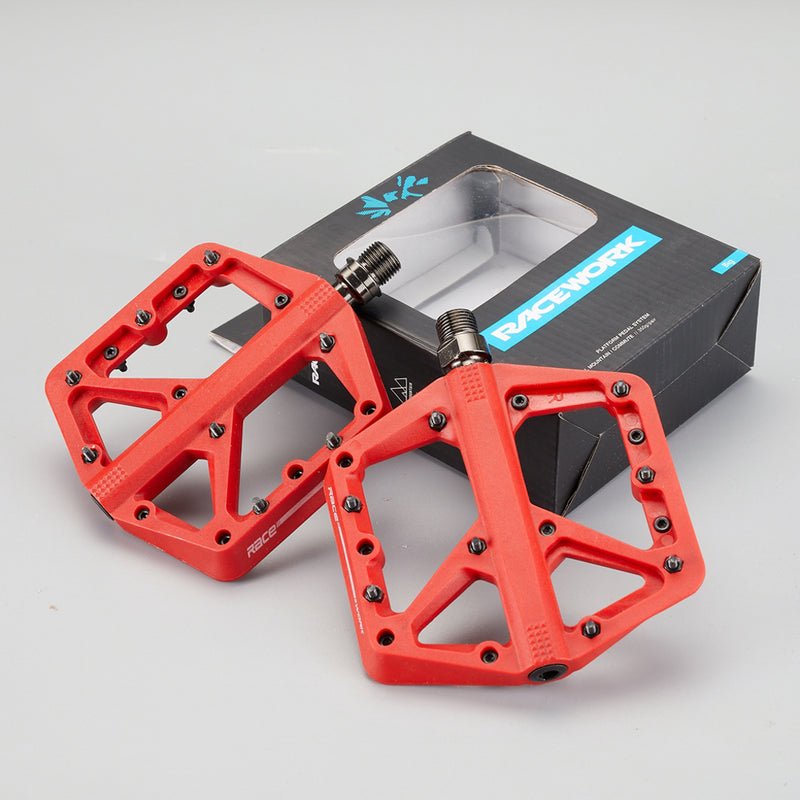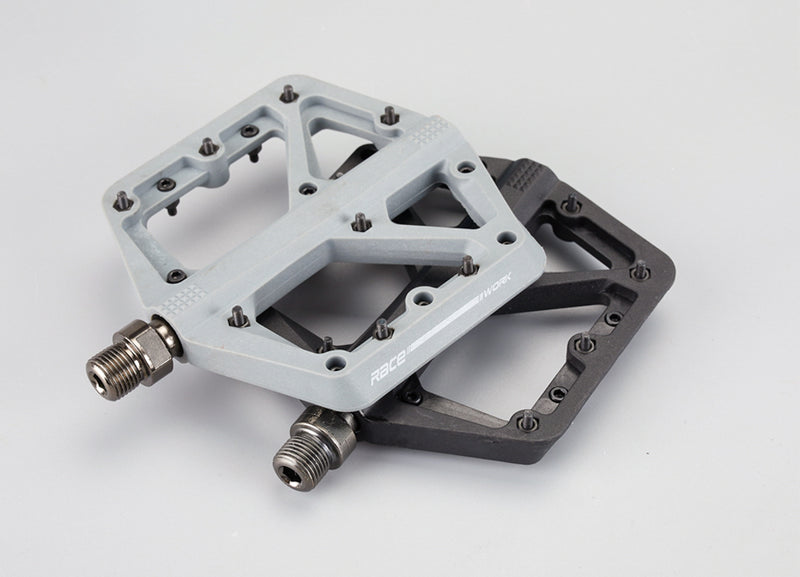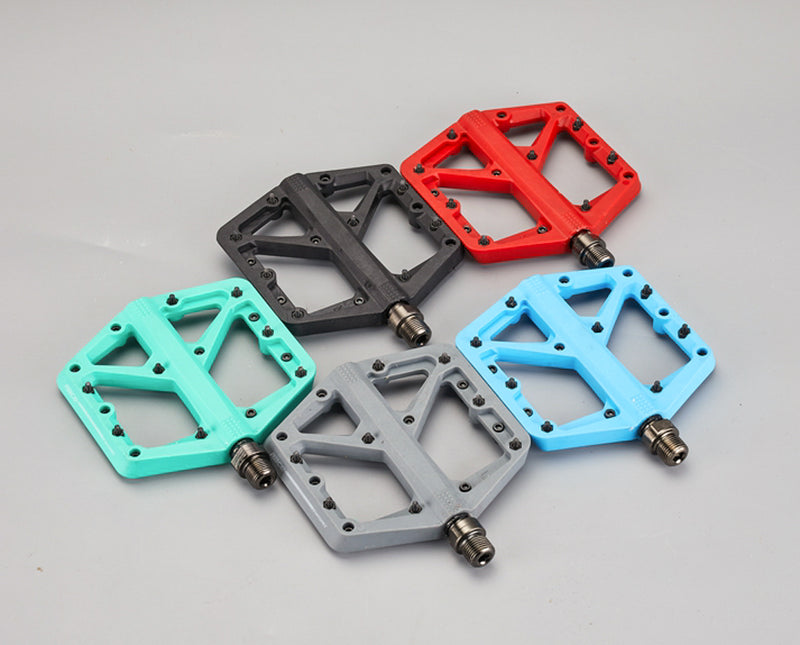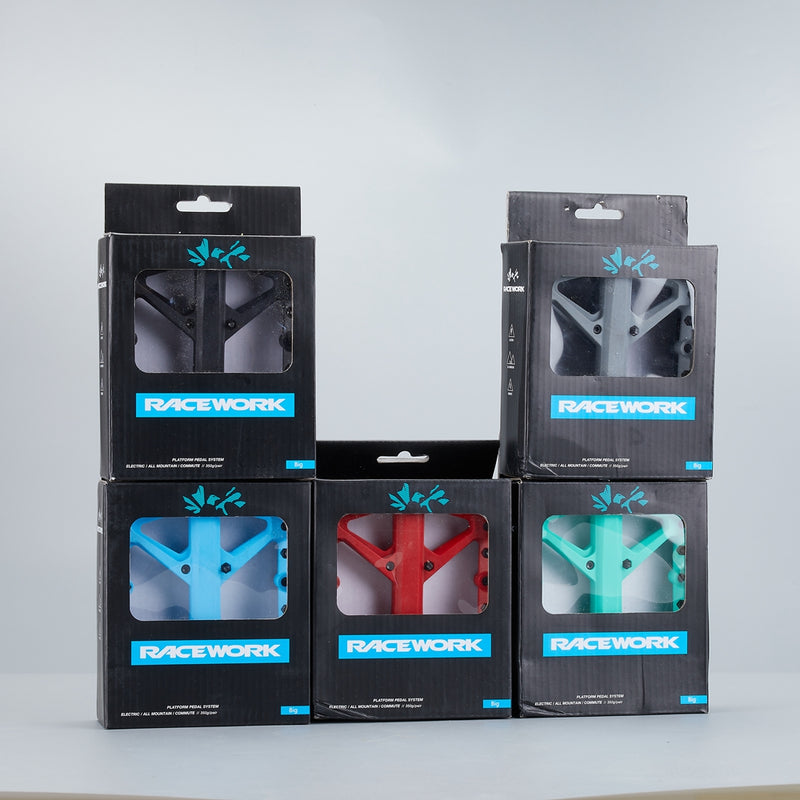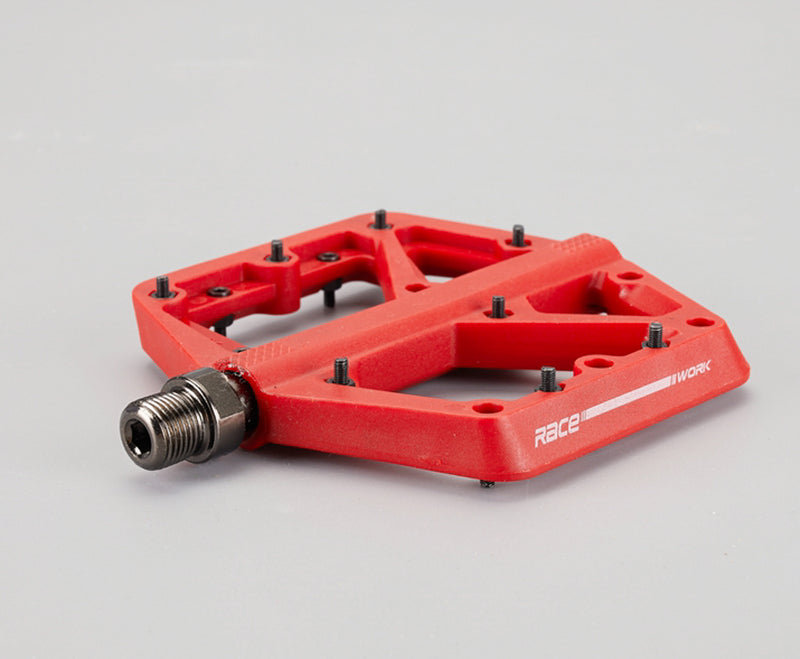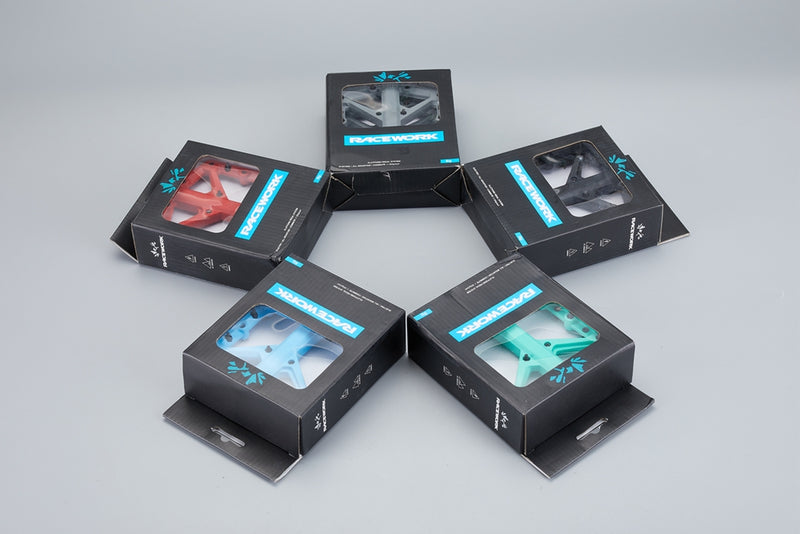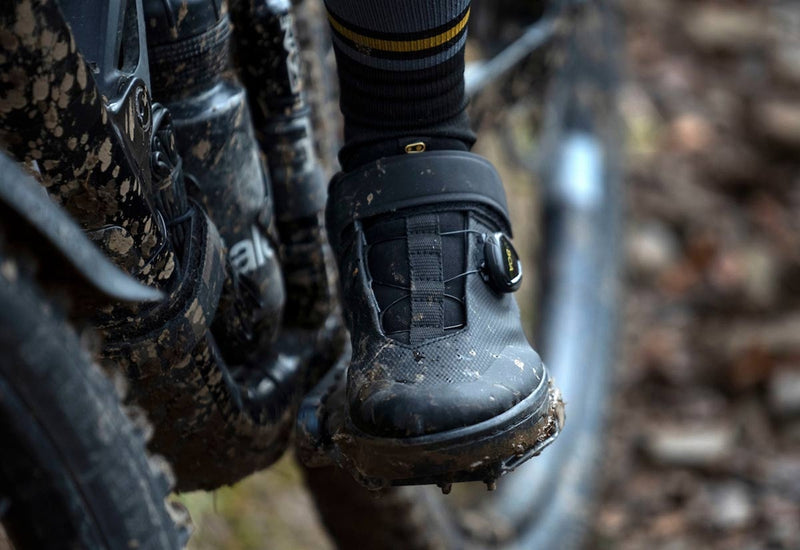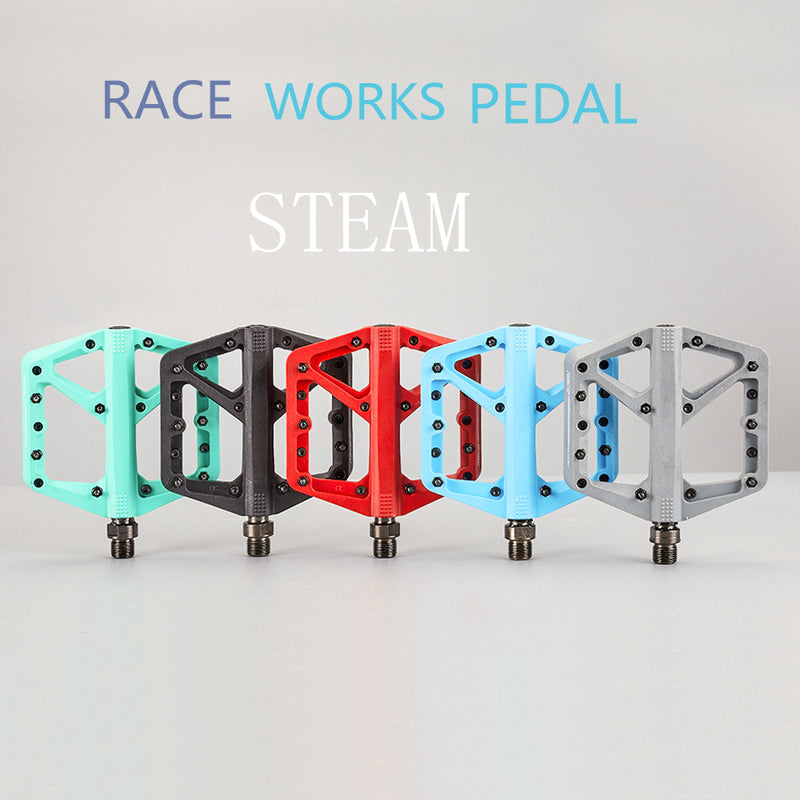 The flat pedal from RACEWORK is engineered to provide the optimal interface between shoe and pedal.

The outsole profiles of the top mountain bike shoe brands were analysed and the data used to create two distinct surface areas to optimise shoe/pedal contact across all of these different models. The is designed for EU shoe sizes from 39-46, Once the optimal sizes had been established the features required for the ideal flat pedal were also incorporated.

The flat pedals use the same axle and premium internal components as the RACEWORK clip-in range of pedals allowing for ease of service and maintenance.
Features:
Composite body
18 adjustable pins per pedal. 8mm in the centre of the pedal and 10mm on the outer edges.
Outer enduro cartridge bearing is designed specifically for pedals. Enduro use superior materials, grease and sealing on their bearings which are designed especially for use on a bike.
Inner Premium Igus bearing has been exclusively formulated for Racework. It performs in even the most adverse conditions out on the trails.
A double-seal system combines a double lip internal seal and a new external seal to keep water and debris from entering the pedal.
Racework pedals are fully re-buildable for simple maintenance. There is a consistency in parts across all pedal models, which allows for ease of servicing, this is easily done using the pedal refresh kit. The optimal surface area with a minimal profile that is 13mm thin

Specification

Weight: 349g
Spindle: Forged SCM 435 Chromoly steel
Body: Composite
Inner bearing: Premium Igus
Outer bearing: Enduro cartridge bearing
Body dimensions: 108mm x 105mm
Pins: 9 adjustable pins per side
Warranty: 2 years
size fits EU 39-46