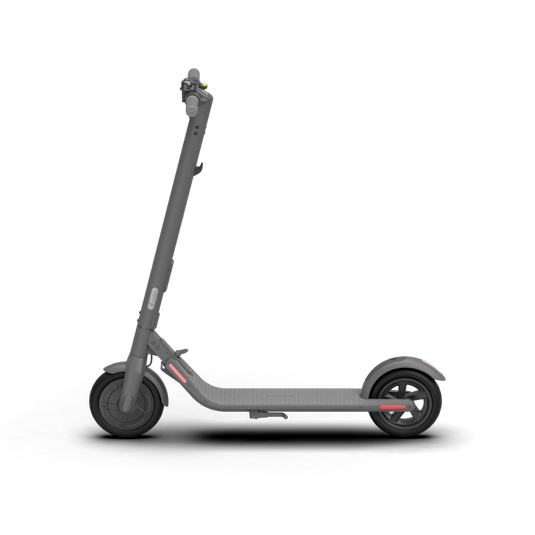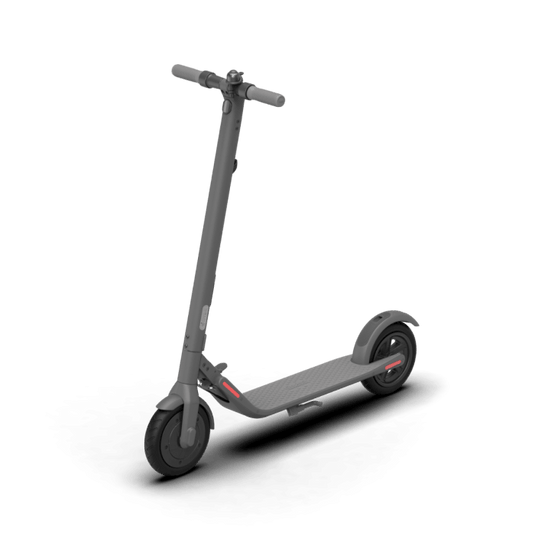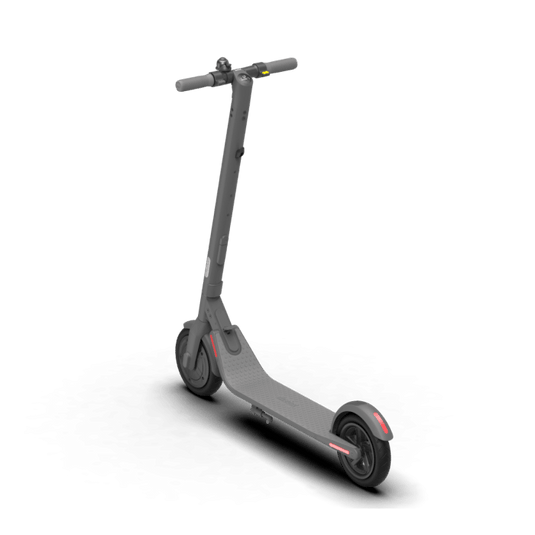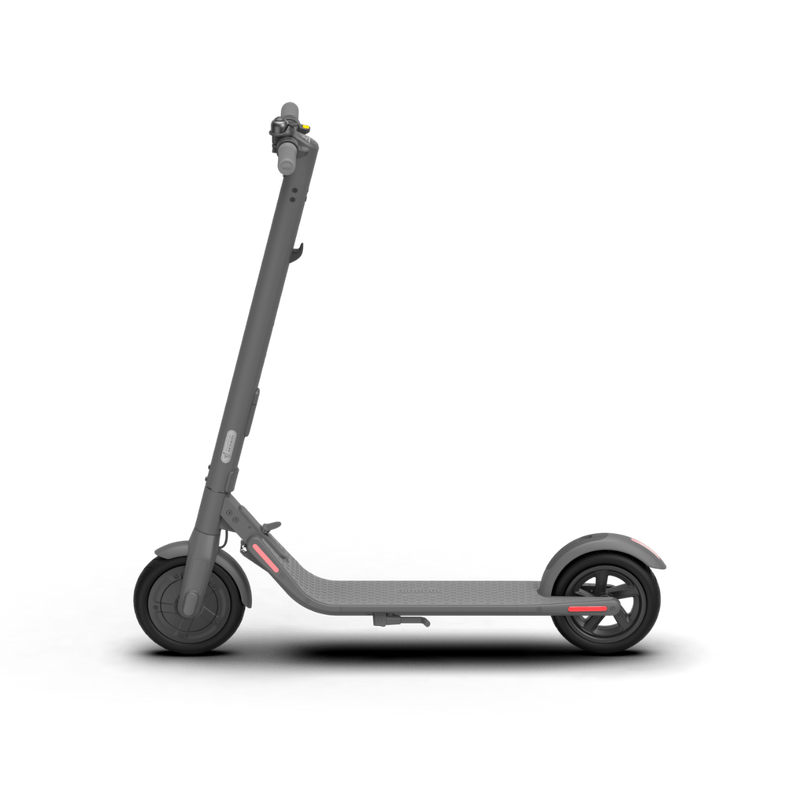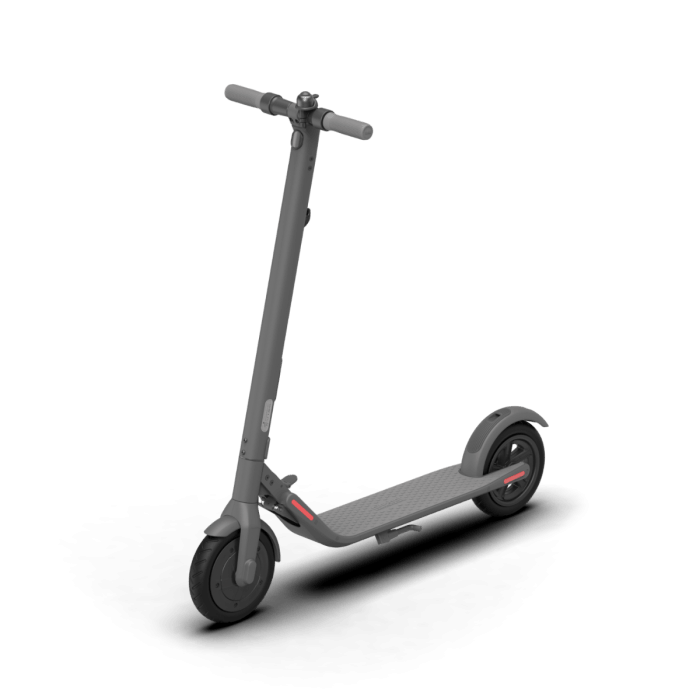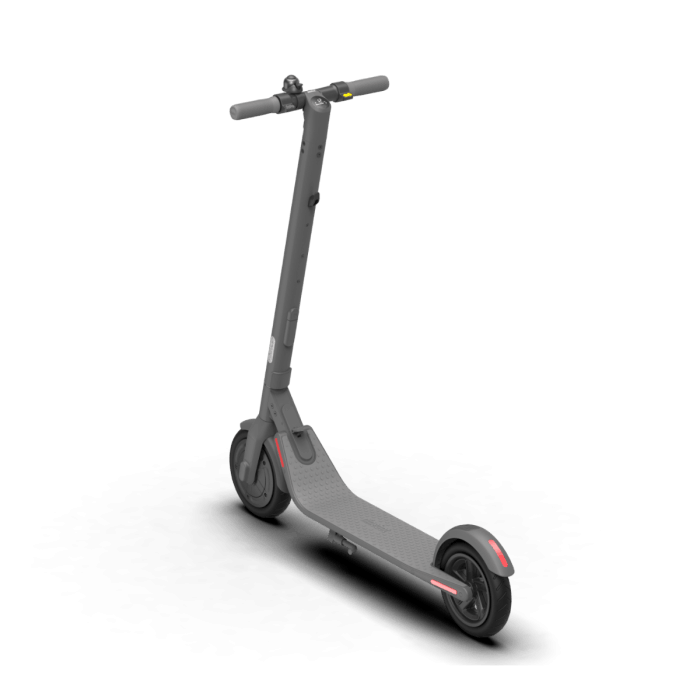 Segway Ninebot KickScooter E22

Perfect for Your Next Commute

The Ninebot KickScooter E22 is ideal for last-mile commuters and leisure travelers alike. With its lightweight, portable design and one-push folding system, you can transport it in a car or by hand without a second thought. Experience this compact yet powerful design for yourself.

Specifications
| | |
| --- | --- |
| Maximum Speed | 20 km/h |
| Maximum Range | 22 km |
| Motor Power | 300 W |
| Speed Modes | 3 |
| Cruise Control Settings | Yes |
| Battery Recharging Time | 3,5 hours |
| Battery Capacity | 36 V 5,1 Ah 184 Wh |
| Water Resistance | Limited splash resistance, shouldn't be used in rain |
| Suspension | None |
| Wheel Type | Solid |
| Wheel Size | 22,9 cm |
| Download User Manual> | Click Here |
Warranty:6 months battery,controller and motor
KickScooter E22 Features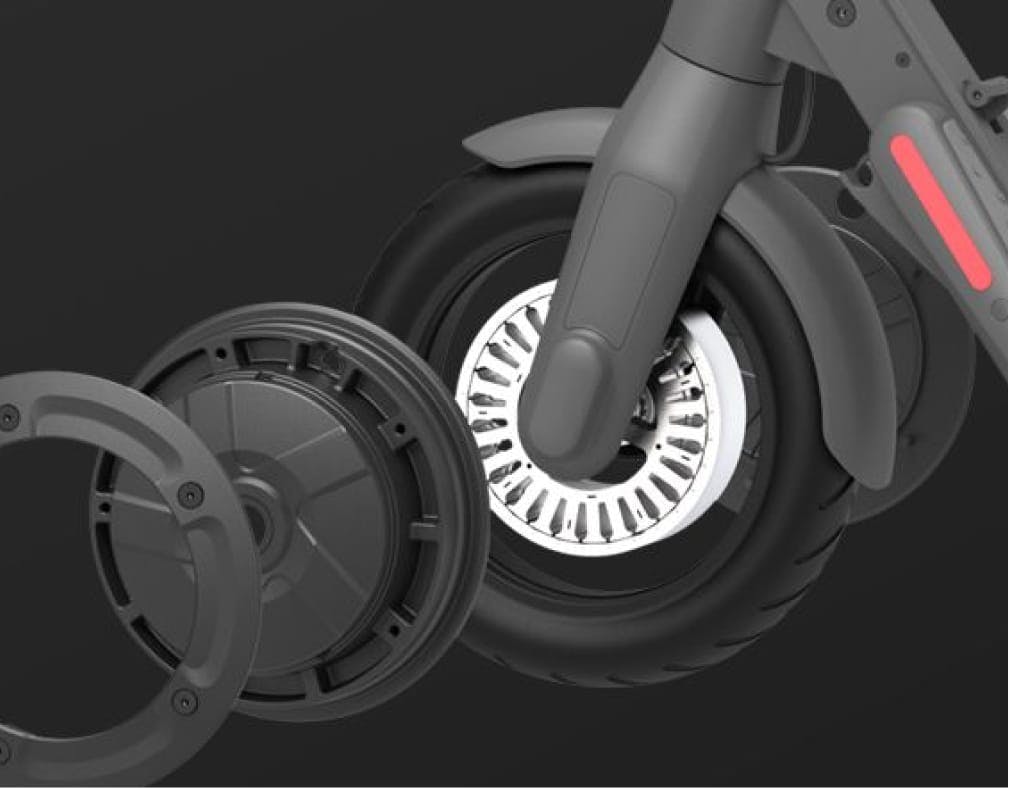 Brushless Direct Current Motor
Ninebot KickScooter E22 reaches new levels of performance with its Brushless Direct Current Motor. This upgrade provides a more dynamic ride, with faster acceleration and a 15% hill grade capability.
One-Step Folding
Your Ninebot KickScooter E22 folds in just one step, and can easily fit in the back of your car. It's also incredibly easy to carry, with a weight of only 29.8 lbs, so you can grab it with a single hand when you're on the go, for unlimited possibilities.
Light Your Way
The Ninebot KickScotter E22 was designed with a 2.5w high-brightness, front-facing LED light to illuminate the path ahead of you up to 44.3 feet and increase your visibility to others around you. *Disclaimer: for your safety, we recommend you do not ride at night.
Easily Switch Between Riding Modes
Easily switch between three unique riding modes: Choose Cruise Mode for longer battery life, with a max speed of 9.3 MPH and an extended range of 13.6 miles. For excellent performance in both speed and range, switch to Normal Mode, with a max speed of 12.4 MPH. To climb faster and accelerate more quickly, enjoy Sport Mode's max speed of 12.4 MPH. Use the external battery pack (sold seperately), to reach top speeds up to 15.5 MPH.
Brand New Tail Light
The E22's tail light will automatically turn on whenever the headlight is on, and lights up when braking, for enhanced safety.
Smart Battery Management System
The BMS system at Segway-Ninebot has undergone seven years of continuous technological development and produced 300 million batteries. Our Smart-BMS system closely monitors the the lithium-ion batteries with multiple protection mechanisms like short circuit protection, two-way charging and discharging protection, overcurrent protection, and temperature protection, to ensure safety and extend your KickScooter's lifespan.
Extended Life With External Battery
With the external battery pack (sold separately), the Ninebot KickScooter E22 can now take you even farther, offering you a maximum range of 27 miles and a speed of 15.5 MPH. *Note: The data comes from Ninebot laboratory testing, the actual range may be affected by factors such as temperature, terrain, and payload.
Alert Bell For Safe Riding
The loud, crisp ring of the bell on your E22 is sure to alert riders and pedestrians, keeping you safe while you're on the go.
Electric Braking System
With the E-ABS electronic brake and rear fender brake, the E22 has an effective braking distance as short as 13.1 feet.