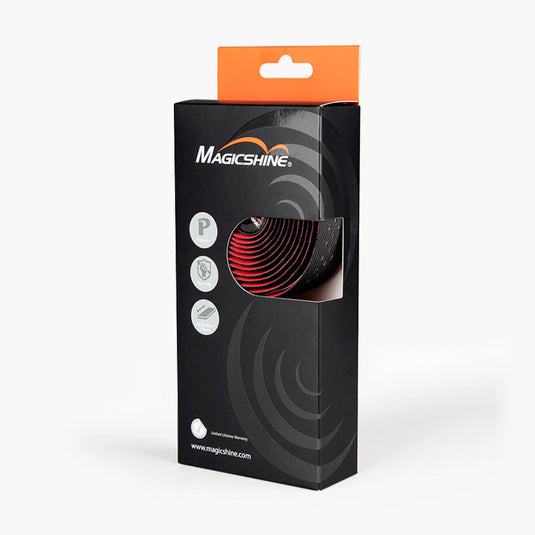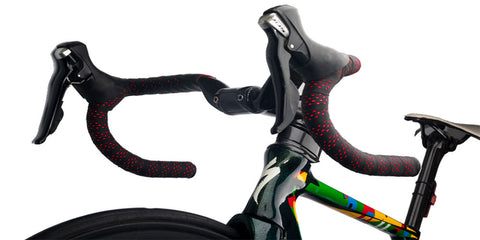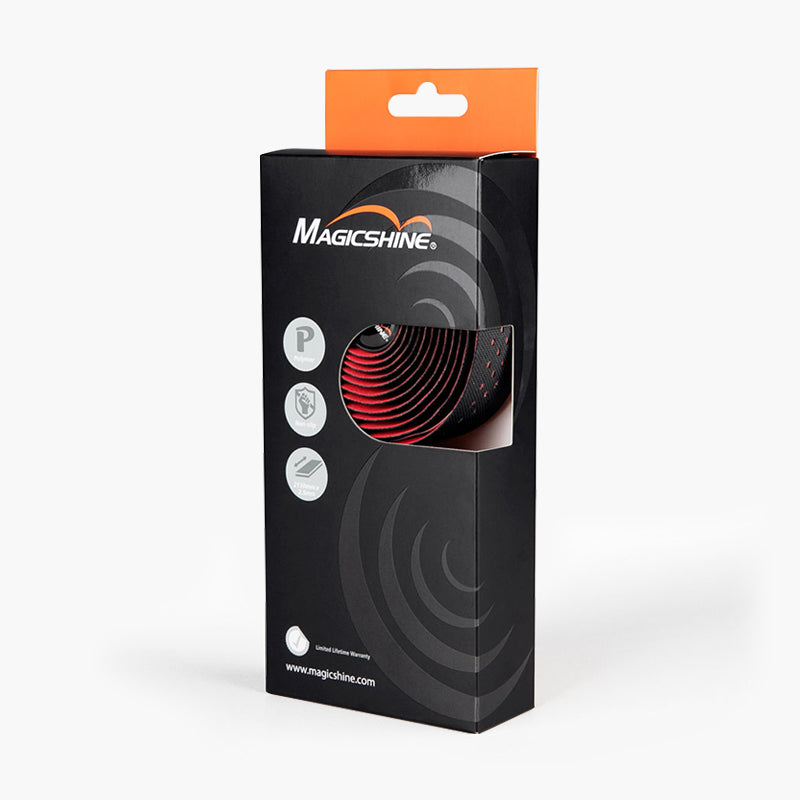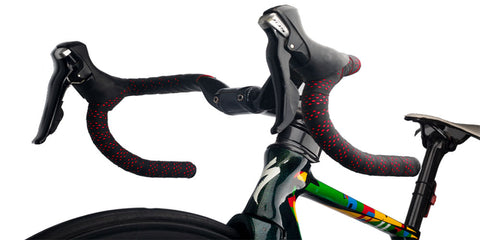 The Magicshine Bike Handlebar Tapes are made of soft EVA material that absorbs shock to make riding more comfortable. It provides adequate cushioning and an anti-slip grip on sweaty or rainy days. It is made of durable, water-resistant materials that ensure handlebar tape will resiliently outlive diverse weather conditions.
The Bicycle Bar Tape is only 3 oz for 2 rolls so you will not feel any weight on your bike, top EVA material makes it more durable and Sturdy. With 2.5mm thickness, the bicycle handlebar Tape is breathable and thick enough to absorb road shock and offer a comfortable grip.
The bicycle handlebar grip tape with Adhesive backing and handlebar end plugs is easy to wrap on your bike without any extra tools.
Specification
Size:
Length: 2150mm (84inch)
Width: 30mm(1.2inch)
Thickness: 2.5mm(0.12inch)
Weight: 3 OZ(85g)