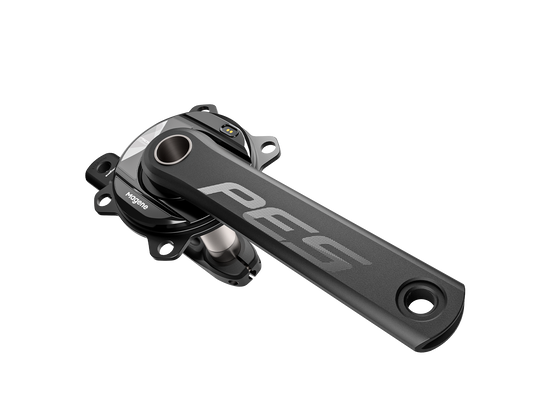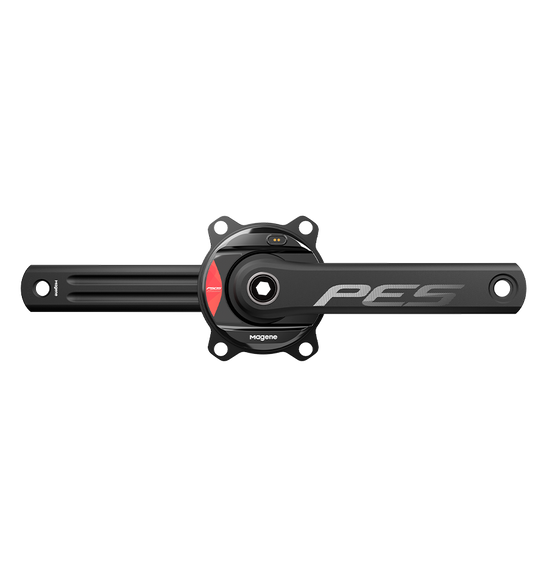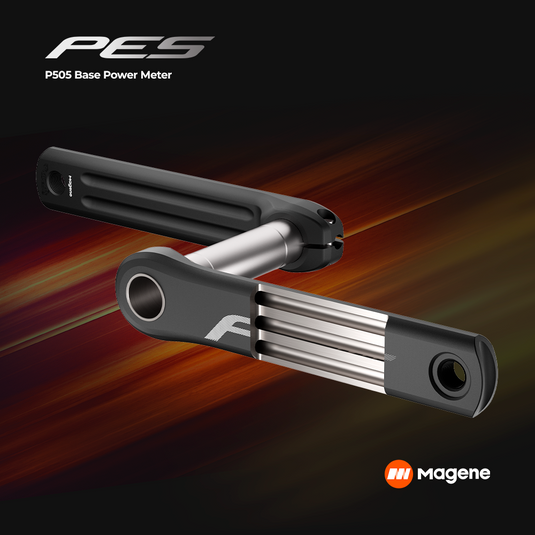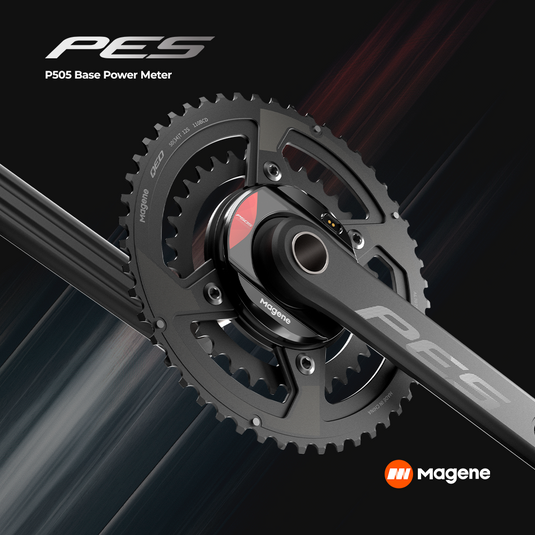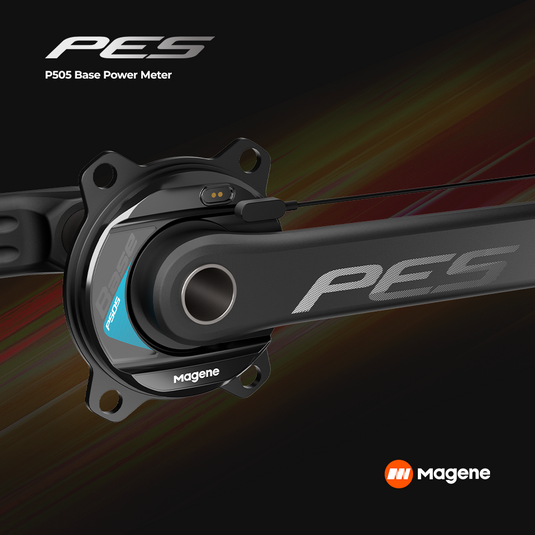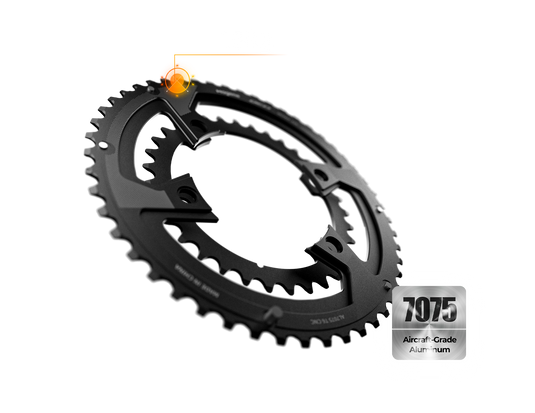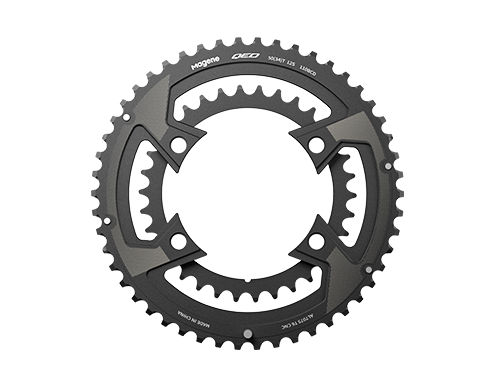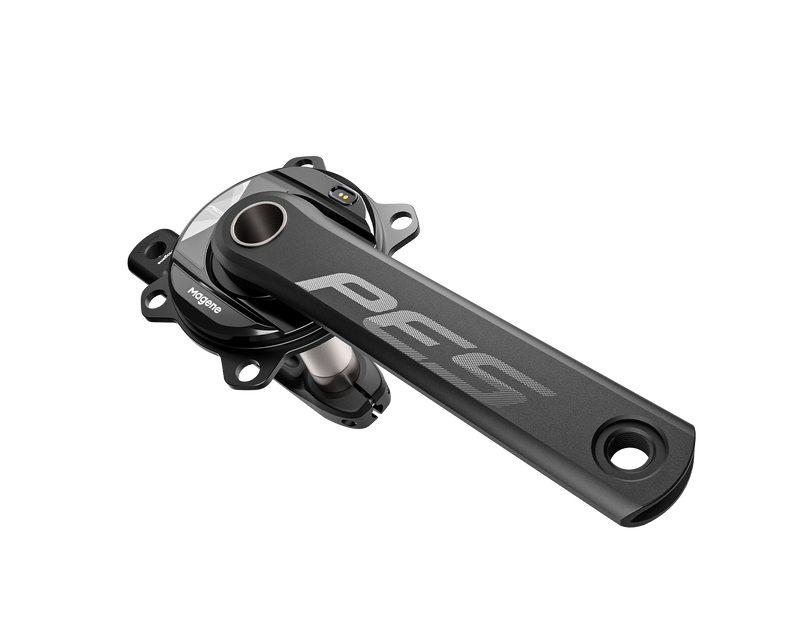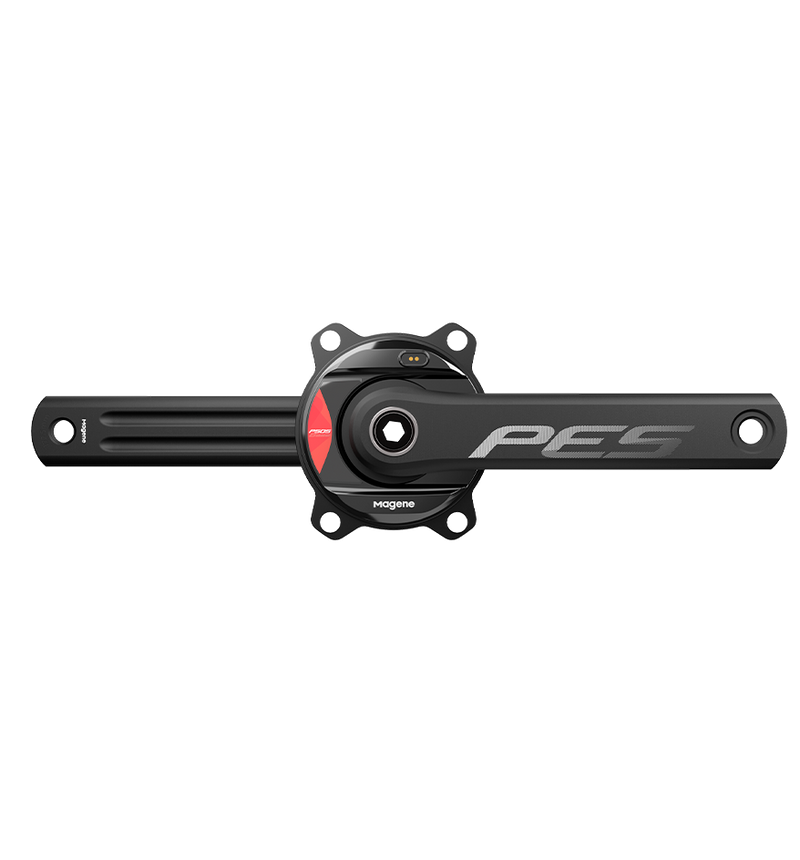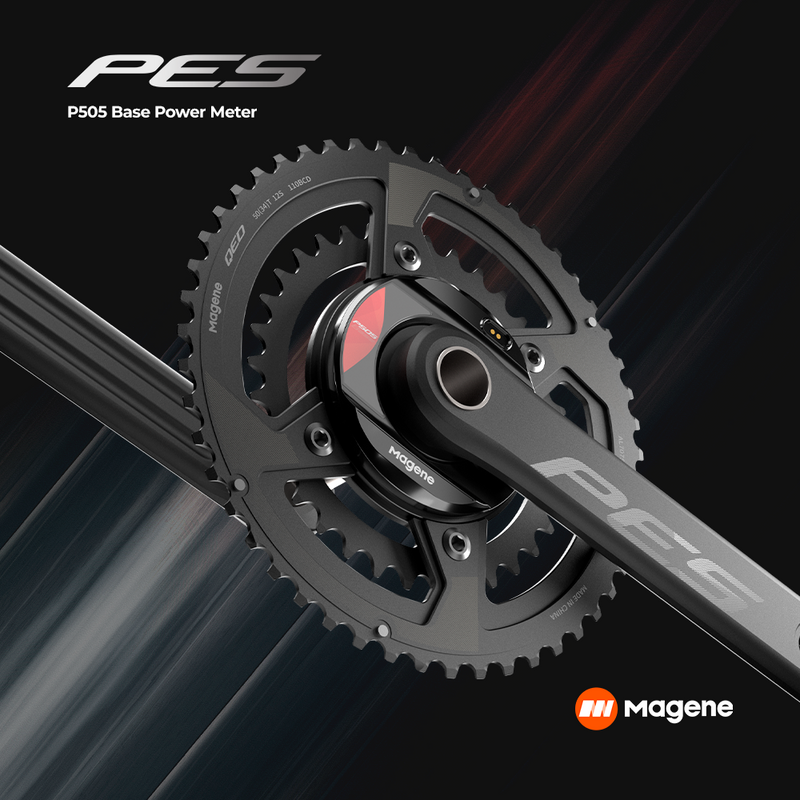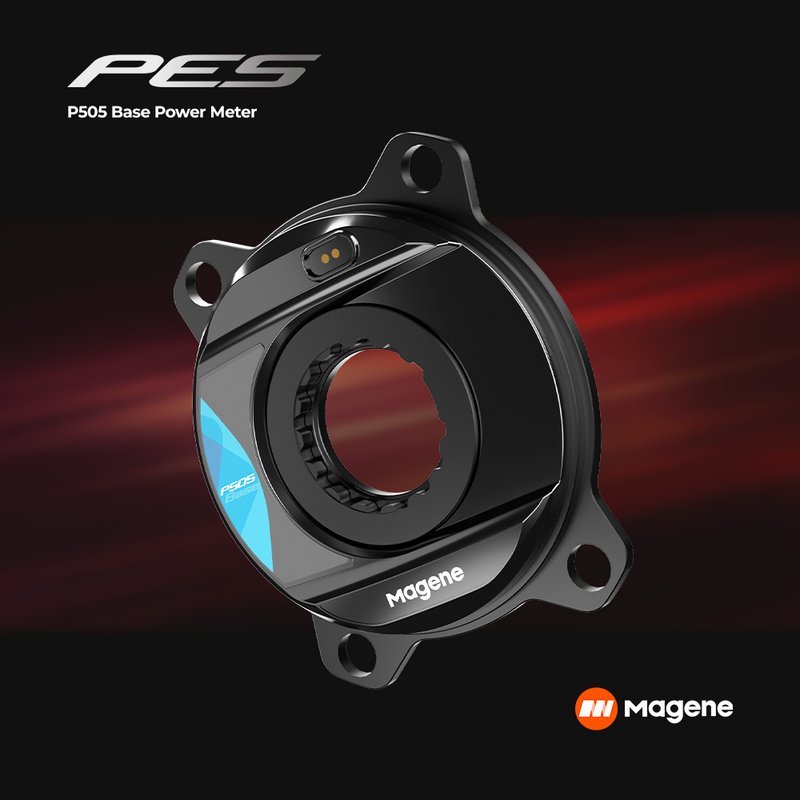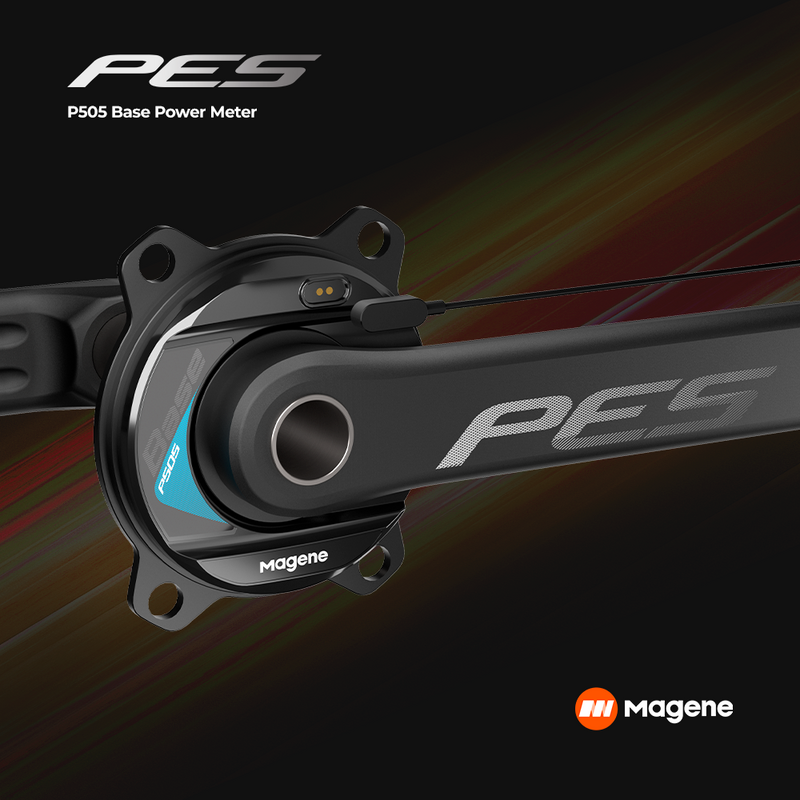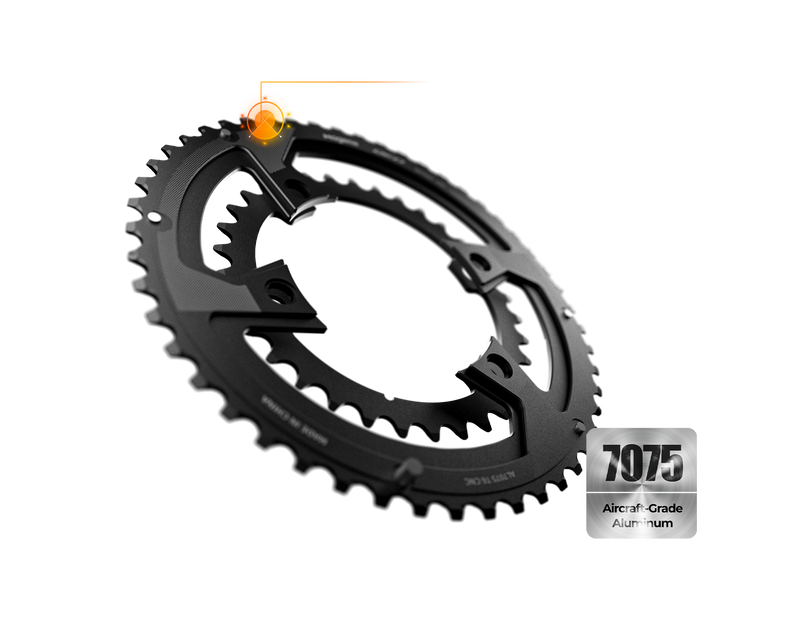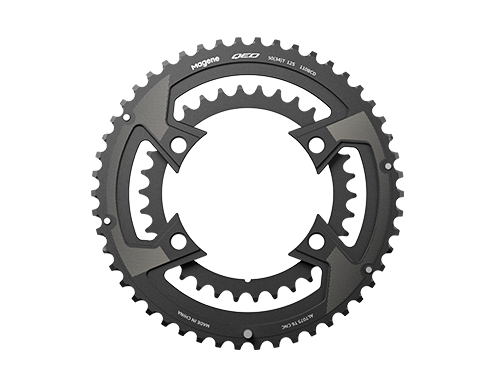 Performance Level - Fuel your Desire for Speed
Exquisite design and technology make the PES P505 Base power meter have the professional performance of stiffness and shifting. Smooth-shifting and simple operation bring a comfortable cycling experience for the performance level. Excellent performance and better compatibility make riders feel the unique passion of pedaling.

Specification
Weight:650g
Crank:165mm, 167.5mm, 170mm, 172.5mm, 175mm
Power Accuracy:±1.5%
Bolt:4 Bolts
BCD:110mm
Power Range:0~2500W
Cadence Range:20~200RPM
Data Function: Power, Cadence, Left-Right Balance, Pedaling Smoothness
Calibration: Automatic Calibration, Backpedal Calibration, Manual Calibration
Wireless Protocol: ANT+, Bluetooth
Waterproof Grade: IP67
Q-Factor:147mm
Working Temperature:-10℃-50℃
Battery Life:200 Hours
Charging: Magnetic Charging
Spindle:24mm (the Spindle does not fit the T47 bottom bracket)
Safe and Efficient Design
PES P505 Base power meter adopts symmetrical design and CNC integration technology, ensure the stiffness and strength significantly improved, having a long service life. The crank features triple hollow design to effectively reduce the overall weight and obtain excellent riding performance.
Versatile Compatibility
PES P505 Base power meter adopts the widely popular 110BCD four-bolt specification in the market, which reduces weight and has more comprehensive compatibility. The set includes both a power meter and crank to eliminate trouble in choosing a compatible crank. In the meantime, we provide exclusive chainring. You can build your complete power meter crankset in terms of your personal needs with QED lightweight split chainring.
24mm Steel Spindle, Compatible with SHIMANO Bottom Bracket
PES P505 Base power meter features 24mm steel spindle, which is also popular spindle on the market. It can provide optimum balance for crankset.
SHIMANO users can install it directly without replacing the bottom bracket.
Powerful Data Performance
PES P505 Base power meter employs high-precision strain gauges and acceleration sensors. Combined with built-in intelligent temperature compensation algorithms, it can provide you with precise and reliable power data at any time and anywhere.
Extensively tested in harsh environments with highly demanded standards, and each strain gauge undergoing stress release, the PES P505 Base power meter guarantees a ±1.5% power accuracy.
Comprehensive Evaluation of Cycling Ability
PES P505 Base power meter has 4 essential cycling data. Evaluate riders' cycling ability from multiple aspects including power, cadence, left and right balance, and pedaling smoothness. It enables riders to grasp the data performance during riding, adjust the riding rhythm at any time and carry out targeted training.
Record Data in Multiple Terminals
PES P505 Base power meter supports ANT+ and Bluetooth connectivity, allowing riders to connect to a wide range of devices, such as bike computers, fitness watches, and supports most fitness Apps. So that you can record data in multiple terminals for one workout.