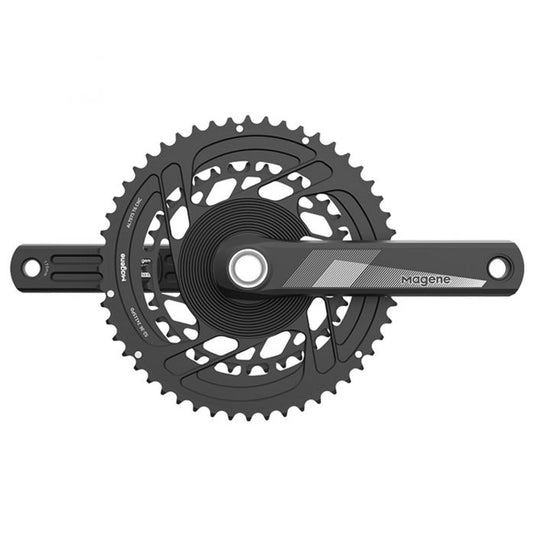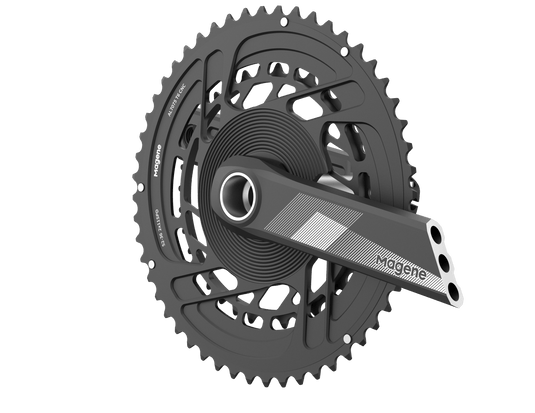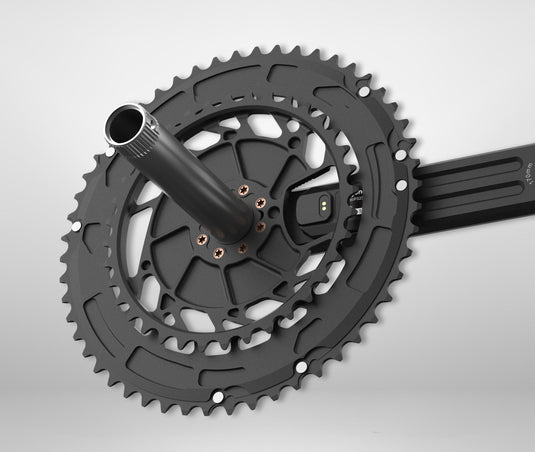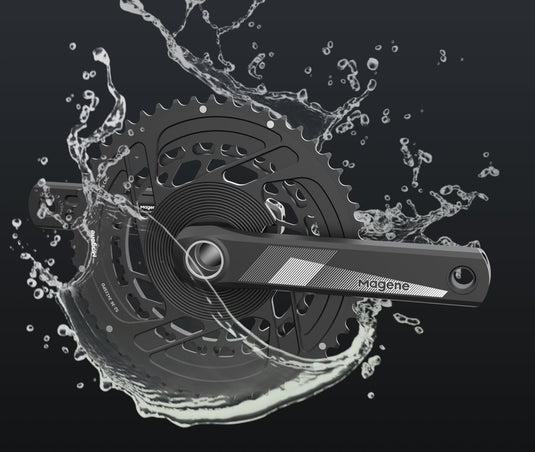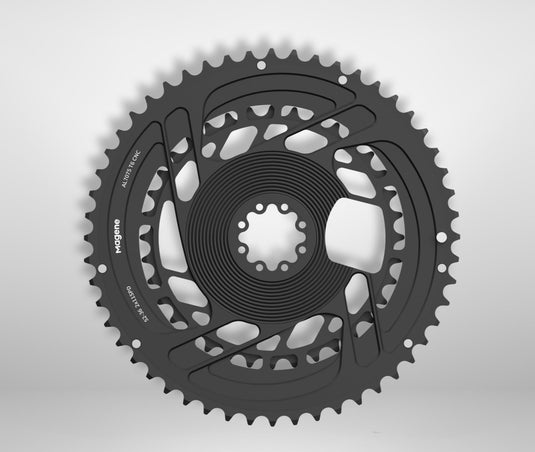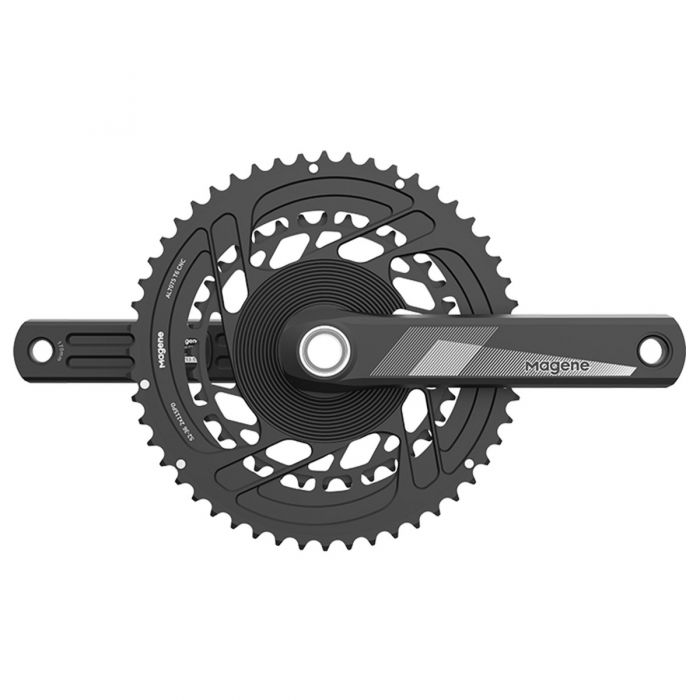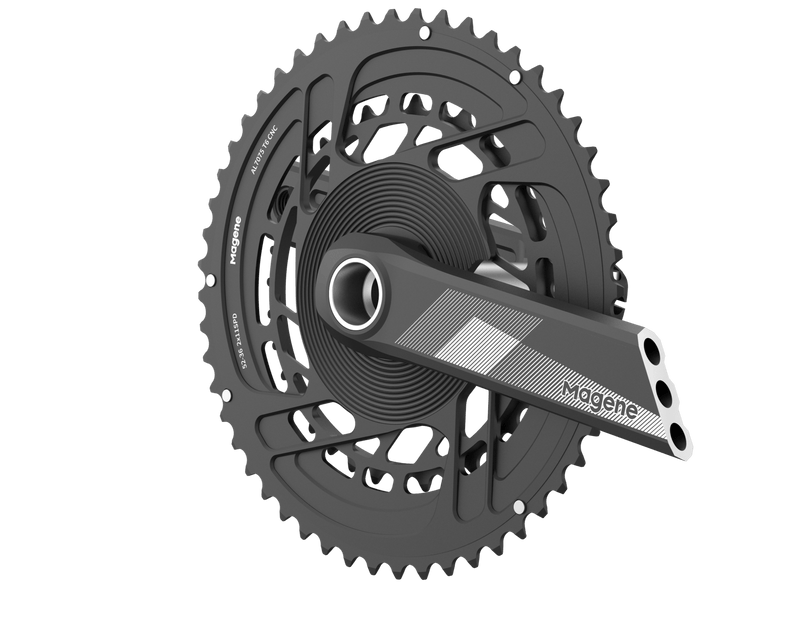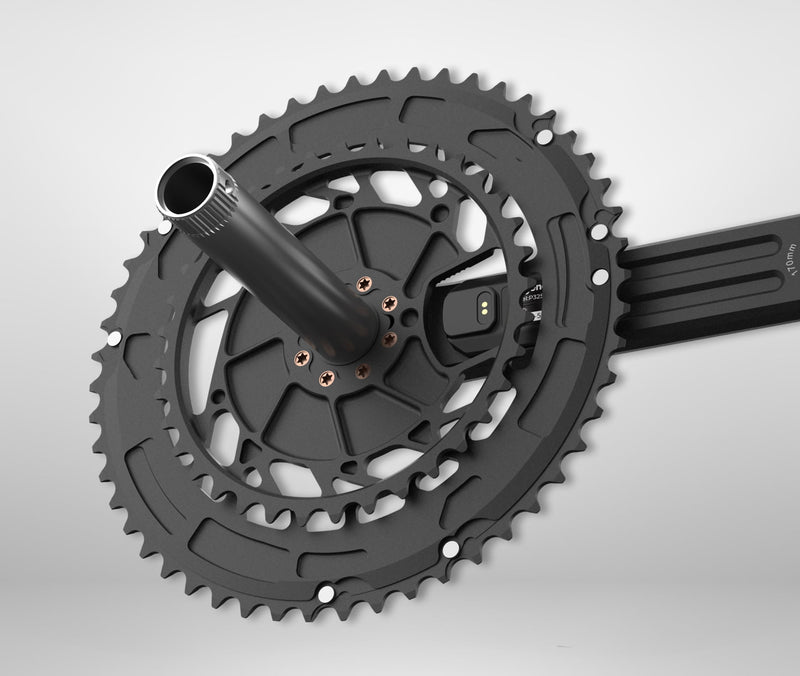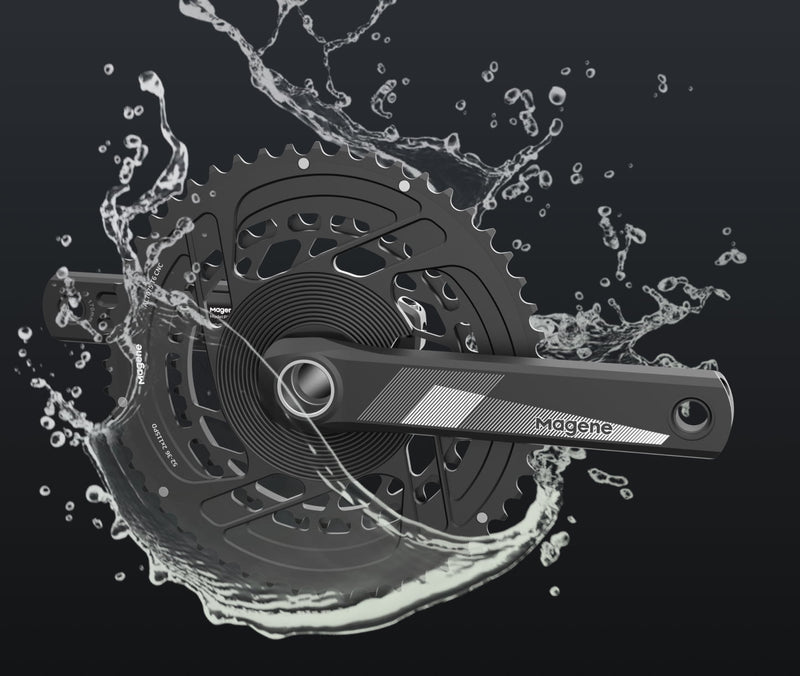 Magene P325 CS Power Meter is one of the best quality in the dual-sided measurement of your biking effort.
Magene P325 CS dual-sided crank arm power meter adopts independently-developed high-quality cranks and chainrings with a great level of accuracy, performance, reliability, and quality.

3-Hollowtech crank arms
We adopt a 3-hollow crank structure, making the crank more rigid and visually symmetrical to make it stronger integrity and higher stability to collect more accurate power data.

High compatibility
11-speed or 10-speed Applies to BB86 Friendly with Under-BB breaks
IPX7 Waterproof
Featuring an IPX7 anti-splash level, it can ensure riders to enjoy their journey safely under any circumstances
Integral-design chainring
Comprehensively optimization yields better performance
 SPECIFICATIONS
Power accuracy:±1.5%
Product type: Bilateral crank type
Average quality:750g
Endurance:200 hours
Connection protocol:ANT+ & Bluetooth Smart4.2
Waterproof grade: IPX7
Power range:0-2500W
Cadence range:20-240 rpm
Working temperature:-10~50 ℃
Data functions: Power, cadence, left-right balance, torque effectiveness, pedalling smoothness
Standard:crank arm(L)*1, crank arm(R)*1, chainring*1, power meter *1, product manual *1, charging cable *1
Product features
The Loyal Partner during Your Riding Journey 

We adopt a 3-hollow crank structure to ensure the rigid quality and many other technologies to make it far more endurable and waterproof than the traditional ones. Meanwhile, multiple types of tests had been carried out to guarantee you the most enjoyable and safest cycling experience.
The most affordable power meter EVER A Prime Power Meter With Super Cost-Effective Price You can save 2/3 of your money to get a power meter with full functions.
Light, efficient, accurate Ultra-Efficient Fast-Charge Power Meter Lighter and High-Energy-Density Rechargeable Battery
Compatible with Shimano SRAM transmission system, with perfect compatibility with 11-speed and good compatibility with 10-speed The BB86 specification bottom bracket is compatible with almost all current frame.