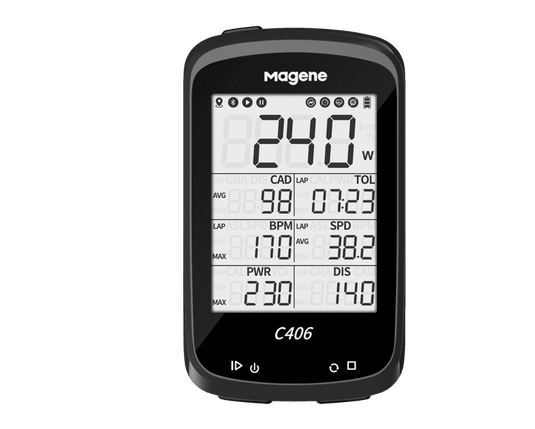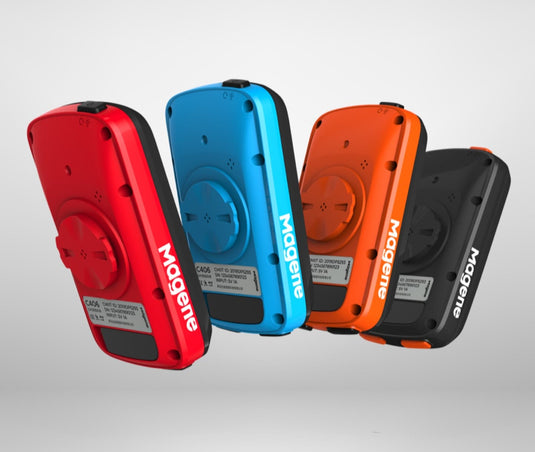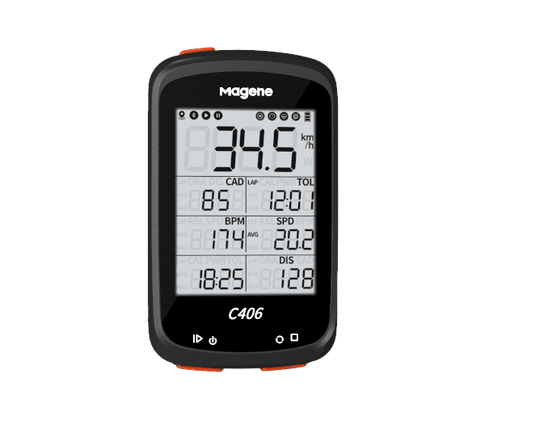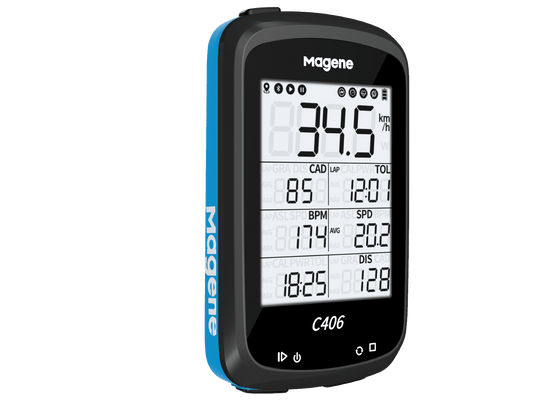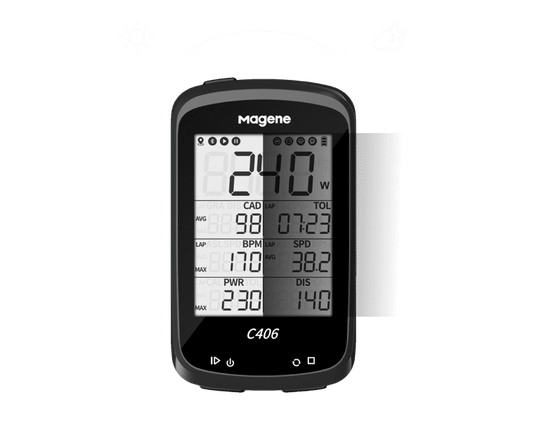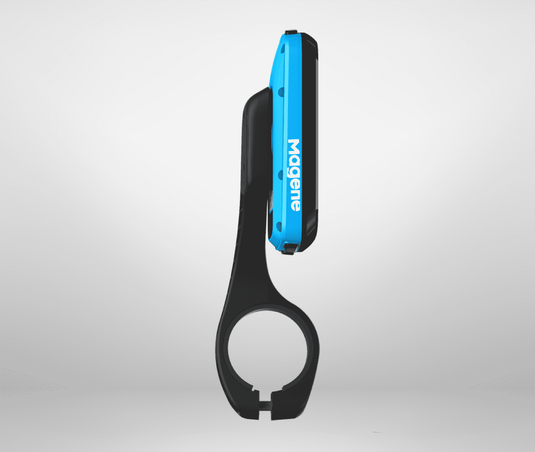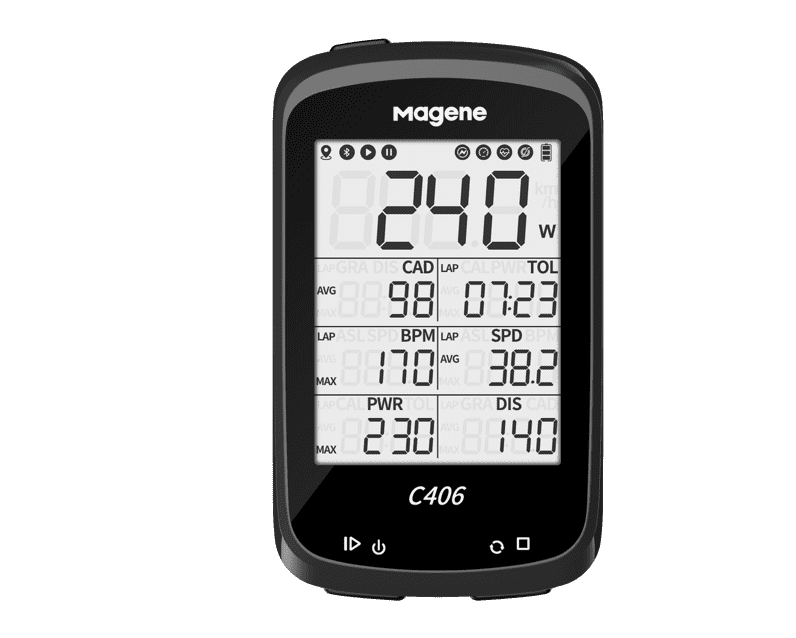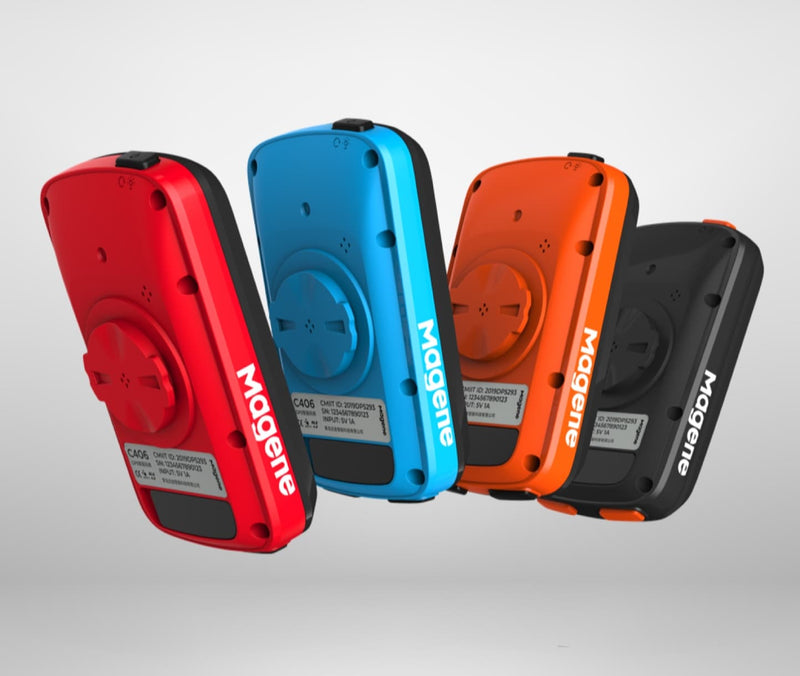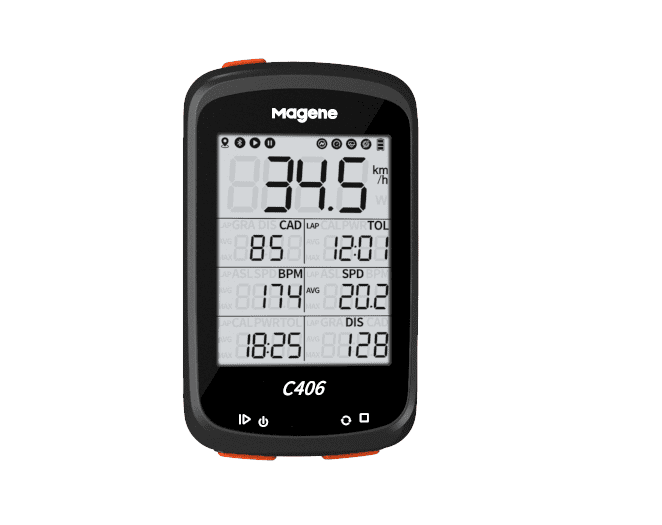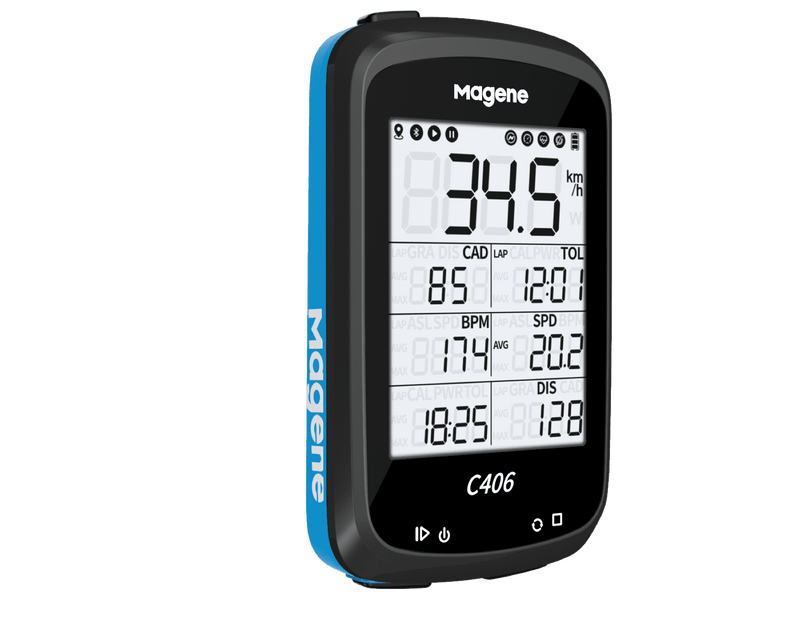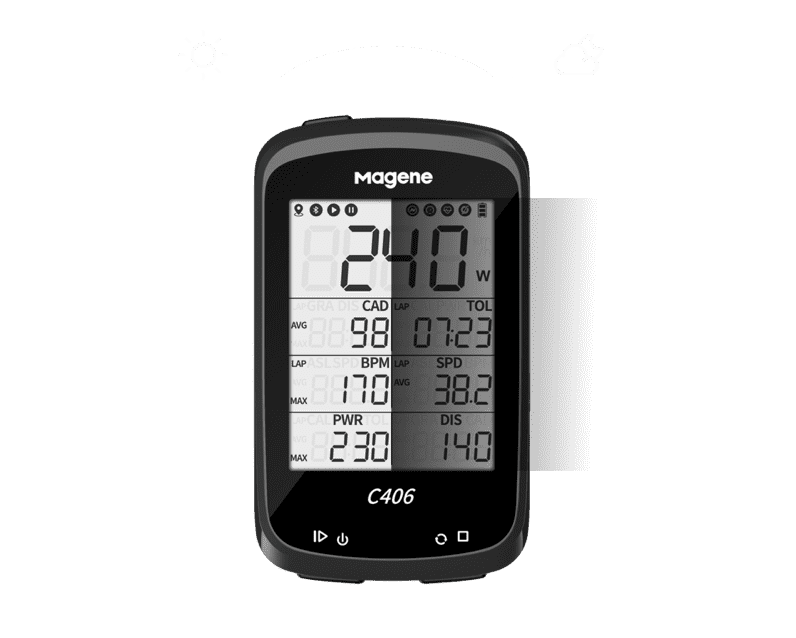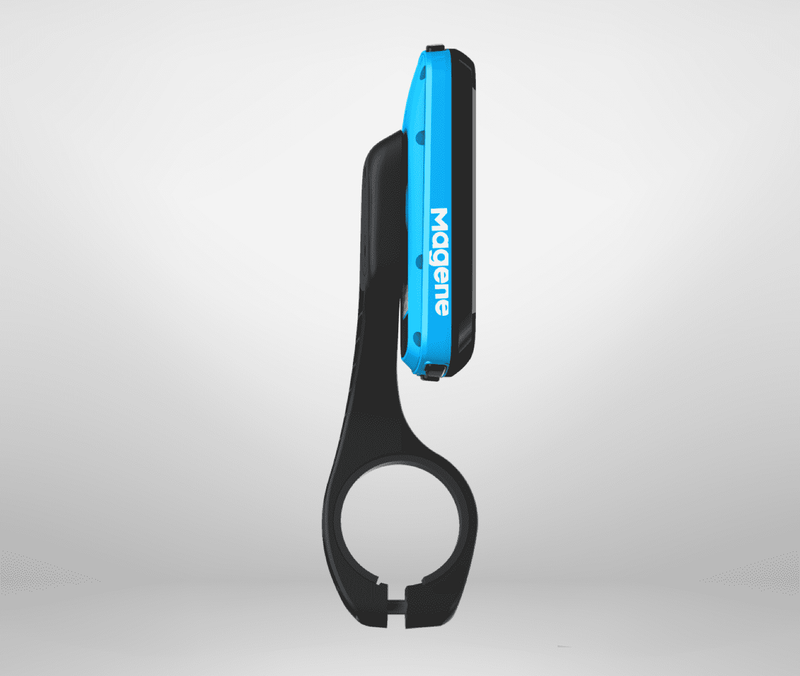 C406 GPS Bike Computer
Produced by Magene, this well-designed bike computer product has numerous functions.
DOWNLOAD THE APP: OnelapFit to custom your computer
C406 features a 2.5-inch FSTN "Infinite Screen", which provides a more advanced sense of design and allows the unit to display a whole host of data. This allows users to get all the important data they need with the data page settings. The C406 is the most attractive, competitive and advanced product in the entry-level market.
Screen Size:2.5 inches
Endurance:30 hours
Charging Time:3.5 hours
Standby Time: more than half a year
Positioning System:4-Satellite positioning system positioning
Waterproof Rating: IPX6
Extensible Peripherals: heart band, pedal, speedometer, power meter
Training Function: ring recording, heart rate warning, power warning
Automatic Backlight: Yes
Automatic Calibration: Yes
Product Size:75*55*18mm
Storage Capacity:8M
Data Types That Can Be Displayed:9 categories with 37 items


[Infinite Screen] design
Break the limitation, do what you want to do. Highly flexible settings for data pages, vastly improve the end-user experience. Maximum 30 data pages to use, a single data page can show seven data items, each single data field has 16 choices.
Includes an aerodynamic bike computer mount
Designed with aerodynamics in mind, it's only the 2nd bike computer in the world to be designed with aerodynamic principles, furthermore, it weighs only 29 grams. Its aerodynamic shape designed to minimize aerodynamic drag.
Colorful cases, choose your favourite.
Black, blue, red, orange. Four classic colors, characterize your unique taste.
Compatible with a wide variety of ANT+ and Bluetooth sensors
Not only support for ANT+ sensors but also Bluetooth sensors, a first for a unit in this price range. Supports binding of sensors, multiple sensors of the same type can be bound to the device.
Comprehensive functions for data display and device settings
Nine data categories with 37 available data items and 26 adjustable bike computer settings. Comprehensive bike computer data and setting functions, estimated rider power (for non-power meter users), support for power-meter data and lap counting functions, even supporting left/right power balance data recording. Whether you are a beginner, advanced or professional training user, the C406 can meet all your needs.
Four-satellite positioning systems with long battery life
Support for GPS, Beidou, Galileo, and Glonass global navigation systems. Provides 30-hour endurance and supports simultaneous charging and recording.
Automatic backlight/Automatic time setting
Calculates sunrise and sunset time based on information from GPS and supports automatic time adjustment with Bluetooth and GPS IPX6 waterproof Waterproof, anti-splash, well-designed, no need to be afraid of wind and rain.