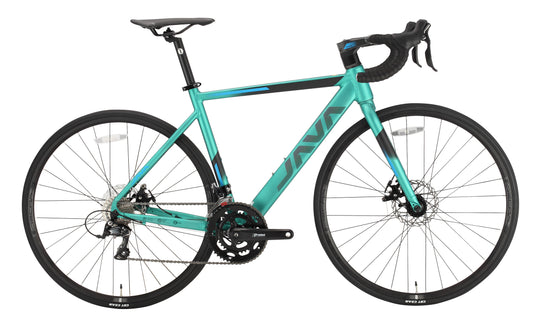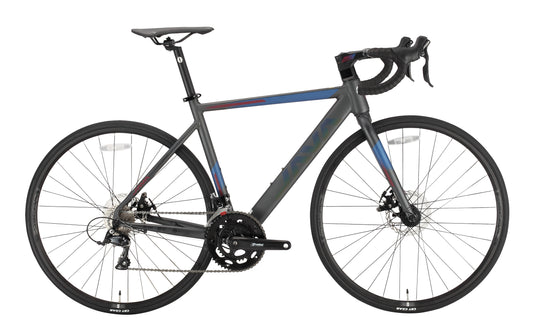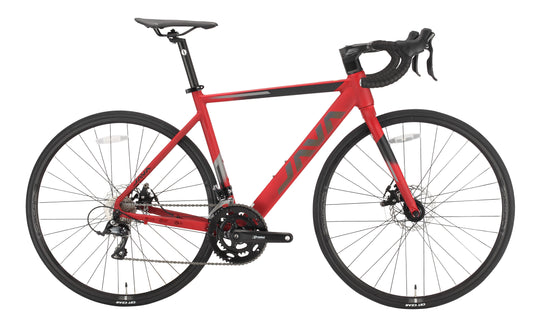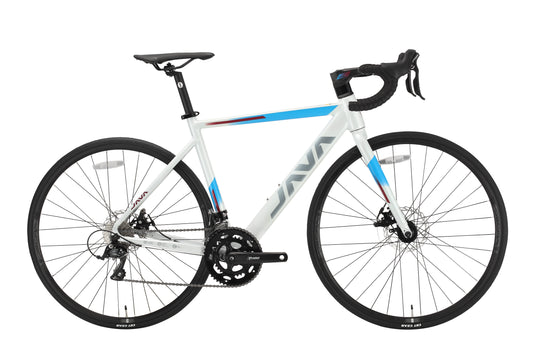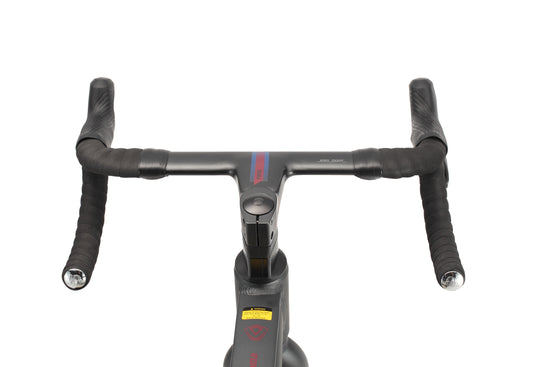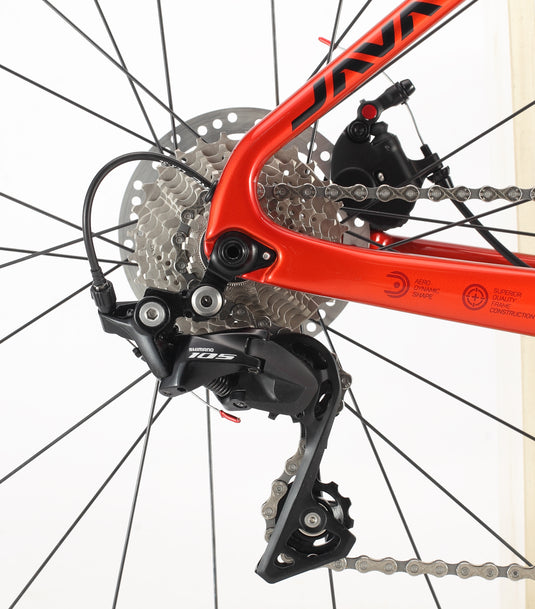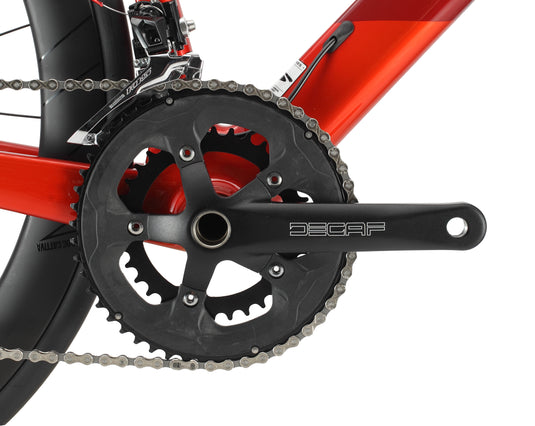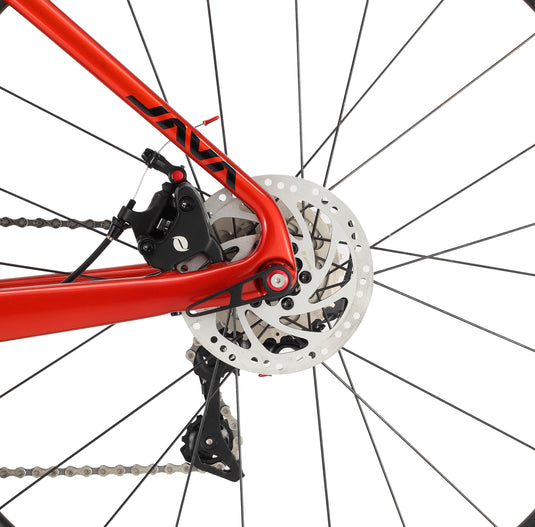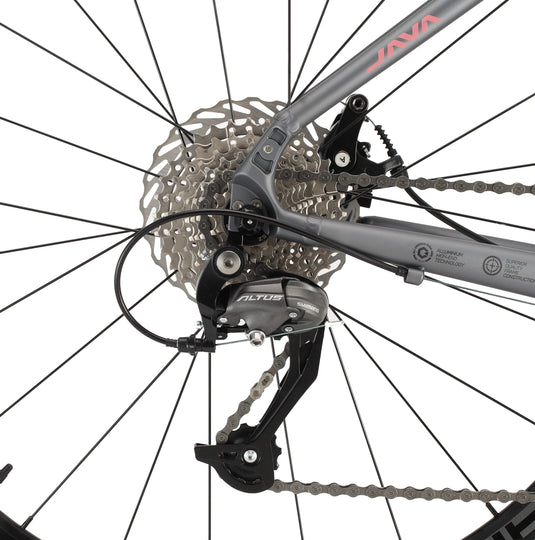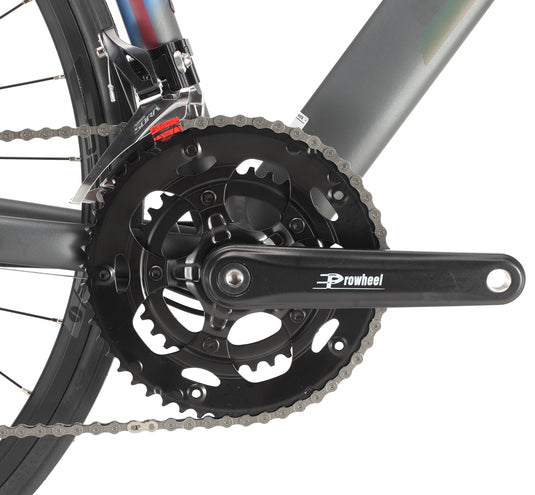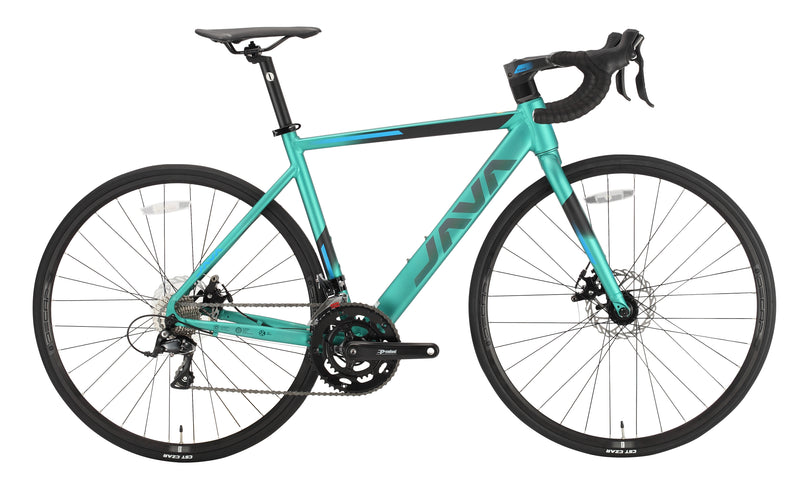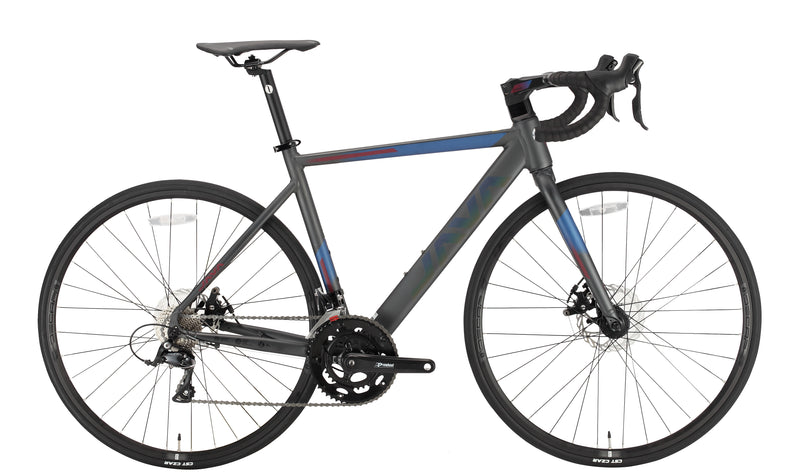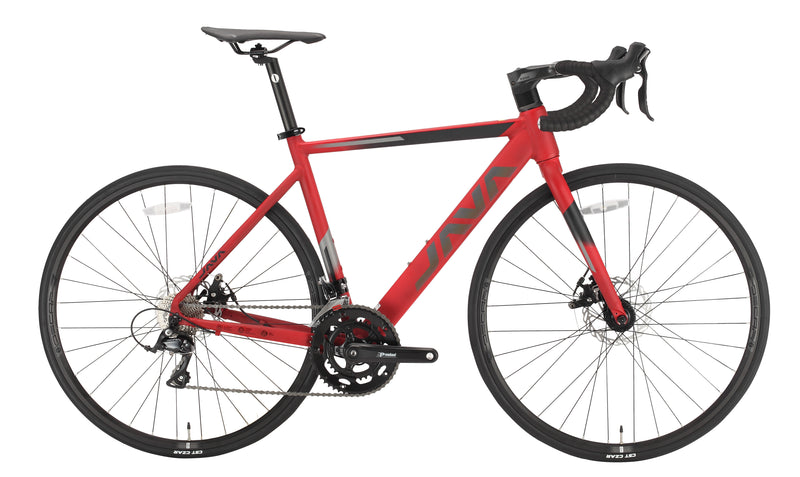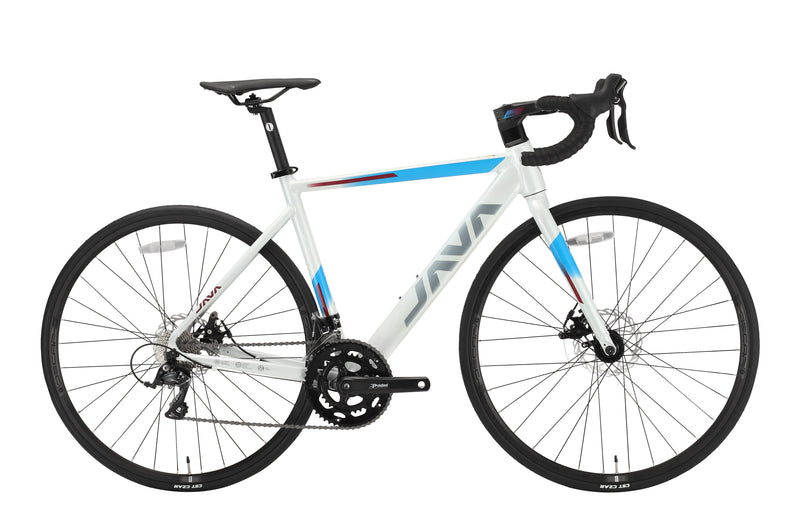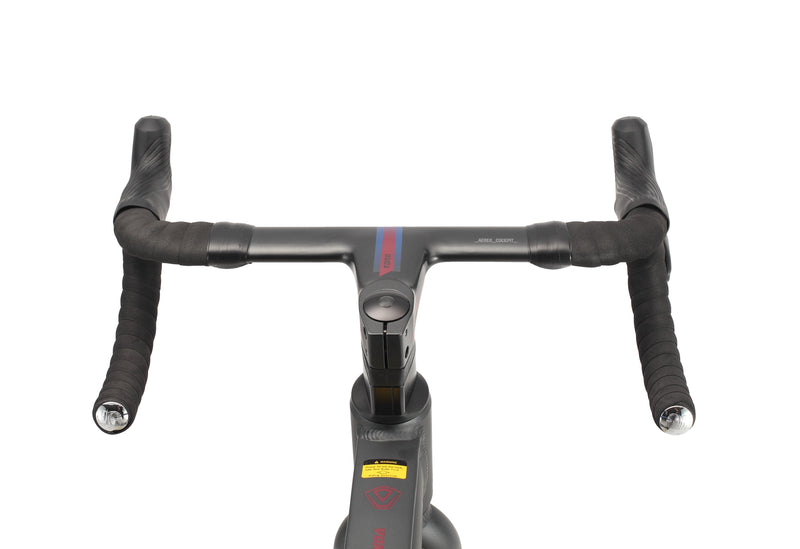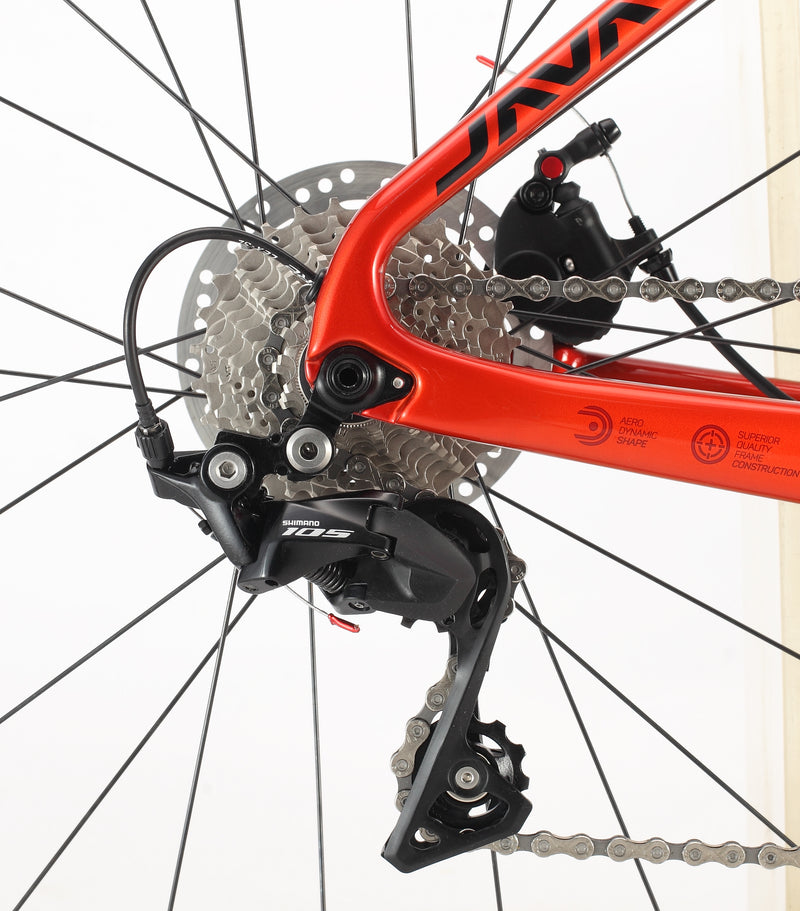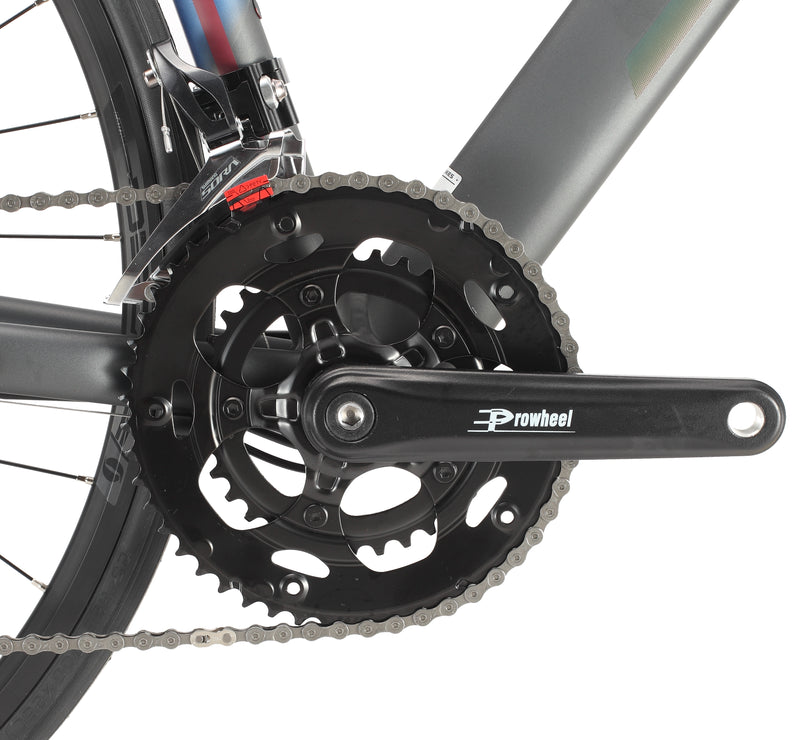 JAVA RONDA, an entry-level road bicycle with an aluminum alloy frame. This bike is equipped with the Java Deca 18-speed shifter and Shimano Sora 18-speed front and rear derailleurs.

Lightweight Aluminum Alloy Frame: The JAVA RONDA features a durable and lightweight aluminum alloy frame, providing a responsive and comfortable ride for beginners and enthusiasts alike.

Smooth and Precise Shifting: With the Java Deca 18-speed shifter and Shimano Sora 18-speed front and rear derailleurs, riders can enjoy smooth and precise gear changes, ensuring optimal performance and a seamless riding experience.

Versatile Gear Range: The 18-speed setup offers a wide range of gears, allowing riders to tackle various terrains and gradients effortlessly. Whether it's climbing steep hills or cruising on flat roads, the JAVA RONDA has you covered.

Entry-Level Performance: Designed as an entry-level road bike, the JAVA RONDA provides an excellent platform for riders looking to venture into road cycling. It offers a balance of affordability, quality, and performance, making it a great choice for beginners and budget-conscious riders.

Stylish Design: The JAVA RONDA boasts a sleek and modern design that stands out on the road. Its eye-catching aesthetics make it not only a reliable performance machine but also a stylish accessory for riders who value both function and fashion.

Experience the joy of road cycling with the JAVA RONDA, where quality, affordability, and performance come together to create an exceptional ride for riders at entry level. 
Specifications
Frameset 

Frame: JAVA Ronda aluminium integrated frame, flat mount disc brakes, aero alloy seatpost
Fork: JAVA Ronda alloy fork, flat mount disc brakes 9mm QR
Wheels
Front & Rear hub: DECA alloy 4 sealed bearings, quick release 9mmQR
Rims: Decaf Cattive 40mm height alloy
Tires: CST CZAR 700*25c presta tube
Drivetrain 
Shifters: JAVA DECA road shifter 2*9
Front derailleur: Shimano Sora FD-R3000
Rear derailleur: Shimano Sora RD-R3000 SS
Crank: Prowheel alloy 50/34T
Bottom bracket: BB68
Cassette: 11-28T,9 speed
Pedals: Black nylon pedal include
Chain:M90 108L
Components 
Saddle: Decaf KC88
Handlebar and Stem: JAVA Ronda alloy integrated handlebar
Brakeset: Deca cable pull hydraulic caliper, 160mm rotors
Weight 
Weight: Size M-12kg
Weight limit: This bike has a maximum total weight limit (combined weight of bicycle, rider, and cargo) of 125 kg (275 pounds). 
Size Chart:
45: 153-163cm
48:162-170cm
51:169-178cm
54:177-186cm